Winter Wedding Cakes Perfect for your Frosty Nuptials
January, 11 2022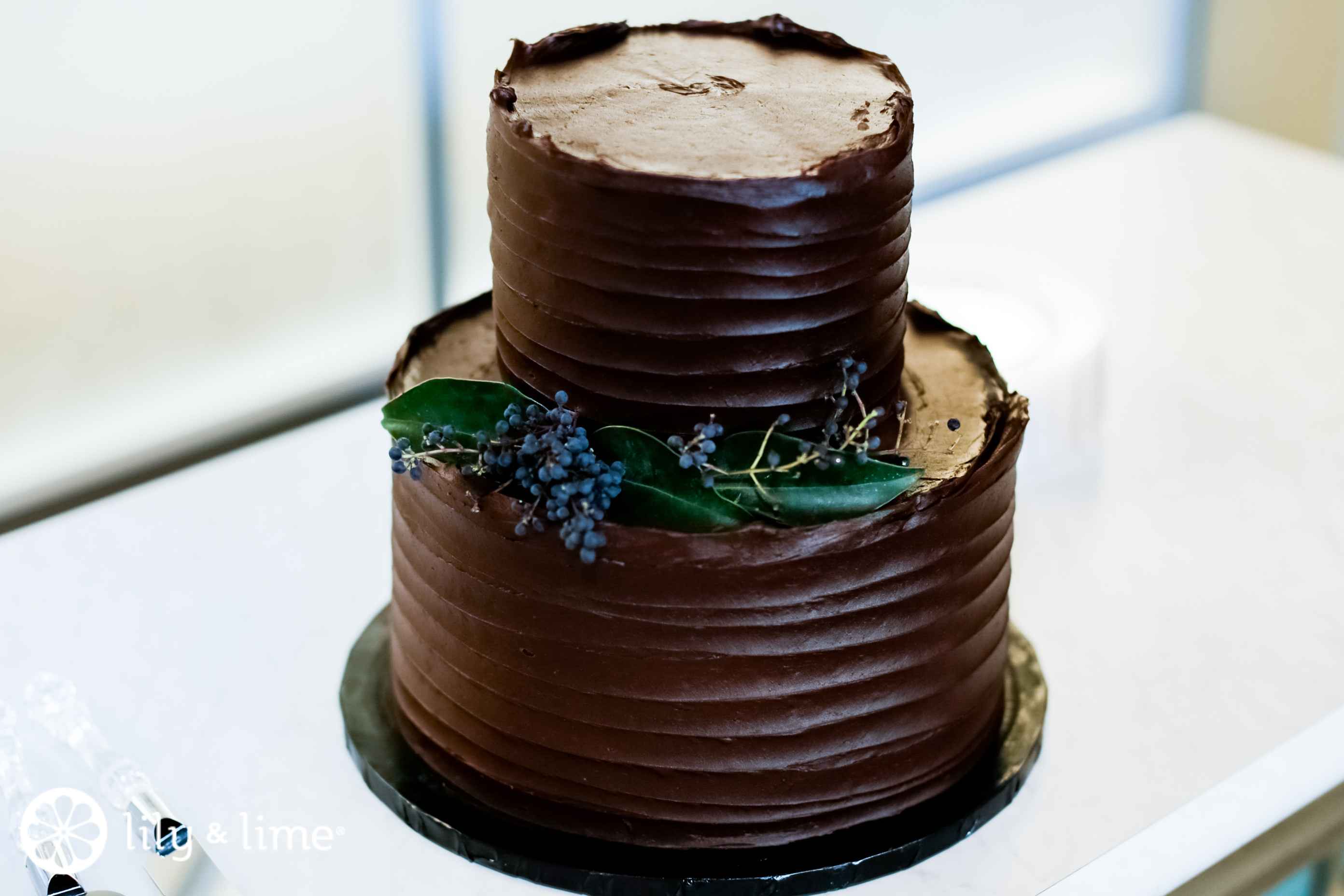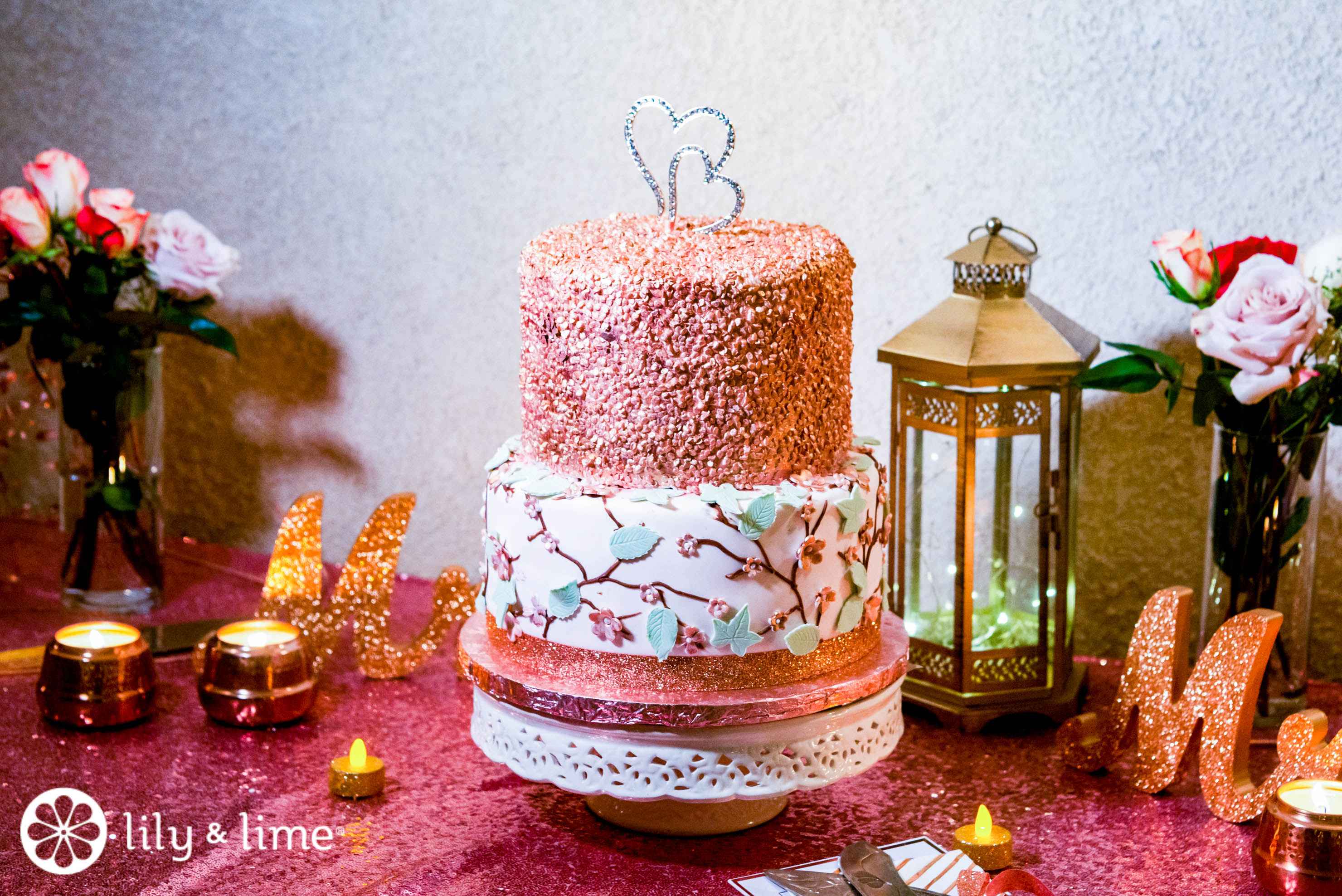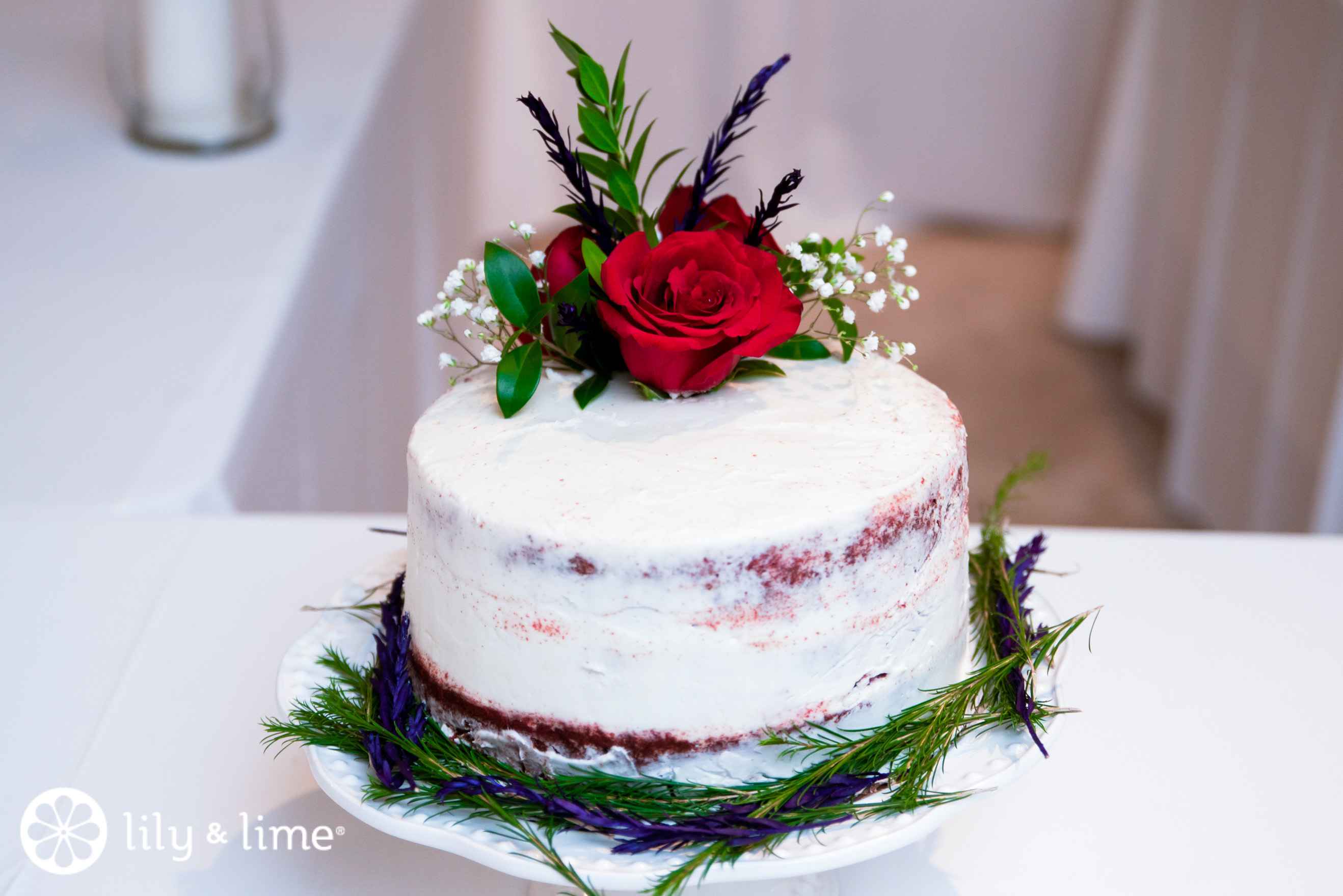 Your wedding date is creeping up, and things are getting checked off of the list. Now that you've set your dream wedding date, and booked your dream wedding venue, it's time to start thinking about what seasonal wedding details you'd like to include in your celebration. Considering the season, from winter wedding flowers to color palettes appropriate for the colder months is a terrific way to guarantee your wedding day is gorgeous and full of details that blend in with your venue. Another small element that will help to drive home the seasonality you want to incorporate into your cold-weather celebration is choosing a winter wedding cake. Your wedding cake might be the most talked-about dessert you've ever had. As a result, it has to be good! With so many varieties to choose from, possibilities range from modest, single-tiered cakes with minimal ornamentation to dramatic, sumptuous desserts that serve as a focal point during your reception. While many people believe that spring and summer weddings offer greater cake design flexibility, with soft palettes and blooming florals, there are lots of lovely, elegant designs that can be incorporated into a winter wedding too.
One of the best things about getting married in December, January, or February is that you can avoid the crowds and have the most amazing backdrop to bring your wedding day to life. Seasonal elements can be incorporated into your wedding in a variety of ways. A winter wedding cake is the epitome of festiveness! We've compiled a list of some of our favorite winter wedding cake designs to show you how lovely and themed they can be. There's a winter wedding cake design for every couple, from brilliant winter whites to textured showstoppers. There is a myriad of design concepts out there for everyone's style. Let us go through them in detail below.
Black and white classy cake: While a black-and-white color scheme may be used at any time of year, adding a splash of gold to the mix gives it a wintery feel. At a New Year's Eve wedding, imagine cutting into this gorgeous bake. That is definitely a wow factor. The best thing about a black and white wedding cake is that it is timeless, elegant, and will fit well with any wedding theme. Also, it is still a nod to winter without being traditionally festive, which makes it universally appealing.
A winter wedding with cable knits: If you like the word "cozy," the cable knit wedding cake is the way to go. Classic and exquisite knit design, whether totally done in a cable-knit pattern or partially tiered in it, will make you feel all cozy and comfortable! This is especially appropriate for a wedding where the major theme is coziness. Simply take inspiration from your or your partner's favorite oversized sweater or blanket, and then use a knit-inspired pattern to decorate your winter wedding cake! This type of winter wedding cake can undoubtedly assist you in fending off the cold!
Wedding cake with dark florals: We can't dispute that dark floral in a black wedding cake complements any couple's taste and flair! There's no doubting that it always makes a striking and significant statement for a traditional and unforgettable winter wedding celebration! If you want to create a moody look for your winter wedding, you should cover your winter wedding cake in black or dark blue fondant and then add sugar flowers or even genuine seasonal flowers in burgundy, pink, and purple tones. A dark, or should we say black, wedding cake for your winter wedding will have all of your wedding guests swooning, and our talented wedding photographers will have a field day photographing it.
Winter wedding cake in all-white: White tones are essential for a winter wedding! When it comes to winter wedding cakes, white wedding cakes are the most popular choice! Nothing compares to the elegance and subtlety of a white wedding cake served to couples and their wedding guests on their wedding day! Sleekness and sophistication are exemplified by an all-white wedding cake. Consider incorporating white-on-white textured motifs to break up the monotone color scheme.
Marbled wedding cake: Marble-inspired elements have a regal feel to them. Consider a stone-like cake to complement the surrounding building if you're getting married in a historic home. Meanwhile, a marble-like cake can be modernized with an acrylic topper. To acquire the appearance, knead two colors of fondant together until you get that tempting color swirl. The end product is a sophisticated, elegant take on the classic white wedding cake that's as beautiful as a work of art. We also like marble cakes with a trace of gold or silver since there's nothing we like more than a stylish touch of glitz.
Art Deco winter cake: Maybe it's the abundance of metallics, but there's something about Art Deco details that feels so organically wintery. A towering cake with art deco decorations would be a must-have for a New Year's Eve Great Gatsby wedding. Couples planning a winter wedding or a New Year's Eve wedding celebration should regard a Gatsby-inspired wedding cake, as it will not only make a lasting impression on your wedding guests but will also bring out your personal style in the best possible way. Luxurious and opulent 1920s details all come together to give your winter wedding cake the feel of glamour and splendor!
Peppermint chocolate cake: Rich, decadent flavors are the focus of winter wedding cakes. The wintry flavor of chilly peppermint is paired with luxurious double chocolate cake, pink peppermint buttercream, crumbled candy canes, and dark chocolate ganache to make it feel like the holidays. It's sweet and refreshing, and when combined with chocolate, it's a delectable way to celebrate the season and end a wedding feast! Your guests will adore the surprising textural contrast created by crushed candy canes and thick peppermint buttercream.
Fresh berries on a winter wedding cake: When it comes to winter fruits, berries are the obvious choice. You may always add a sprinkling of berries to your winter wedding cake, such as blueberries, raspberries, blackberries, or even sliced strawberries! Berries and cake are always a classic pairing, and they also look great in wedding photos! For a beautiful decor option, ask your baker to finish with a coating of powdered sugar, fragrant rosemary, and cinnamon sticks as the last touch! Trust us, we can smell this delectable cake from here and can't get enough of it!
Rustic wedding cake: Naked wedding cake coated with a thin layer of icing and adorned with rustic winter elements is perfect for a rustic winter wedding. Bring the outdoors in by introducing elements like mountains, pine trees, and pine cones in your wedding cake, and it will not only be appropriately winter, it will also be perfect for the festive season. If you are feeling a little more festive, you can add traces of evergreen and red to the wedding cake, and a few frosty details wouldn't hurt too!
Decadent winter cake: Winter is all about decadence and rich, deep tastes. Consider incorporating this idea into your wedding cake. Rich flavors, decadent fillings, and luscious drips added texture to this Lael Cakes design. For a gorgeous aesthetic, have your cake topped with figs or seasonal fruits. Dare to use dark and melancholic hues, as well as layered and maximal elements and textures.
Winter wedding cake with gold paint: There's no doubt that a plain white fondant cake serves as an excellent foundation for any wedding cake decoration, including edible gold paint! Request that your baker covers the white wedding cake with some abstract gold brushstrokes and pink flowers, as well as some seasonal winter fruits like vivid red pomegranates! Trust us when we say that this type of winter wedding cake will compliment your classic and understated wedding theme in every way! For couples who like a monochrome wedding theme, a gold-painted winter wedding cake is the best and appropriate choice!
Winter wedding cake colors: Dark and metallic tones are the perfect complement to the chilly and romantic winter season! These magnificent hues not only perfectly encapsulate the festive season in every aspect but also complement the season's cozy and romantic feel. Navy blue, charcoal, black, purple, silver, copper, and gold are all excellent choices for a winter wedding cake! There's also the obvious winter color palette of red and green, which will give you a Christmas-vibe right away!
Chai spice wedding cake: During the winter, there's nothing like sitting with a large mug of chai tea and sipping it, and you can bring that experience to your wedding. This cake is produced with brewed chai tea and chai spices baked into the cake. It's finished up with a honey buttercream to bring the tastes together. The toasty flavor comes from the spices in the cake, and adding honey to the buttercream intensifies the chai.
Pressed greenery wedding cake: In the spring and summer, cakes with pressed flowers are being wildly popular, it's only natural that in the winter, the trend continues with the lushness of greenery. We adore how the leaves are crushed into the icing, giving the cake a one-of-a-kind look. At a woodland or rustic wedding, we can absolutely see ourselves tucking into this close to a fire pit!
Pristine snowflake: Snowflake details are refreshing and as enchanting as the fresh dusting of snowfall. You can have a gorgeous white or icy blue wedding cake with snowflake details and iridescent silver sprinkling and pearl details. There can't be a winter wedding cake as wintery as this, and slicing through that cake will make you feel like you are Elsa from Frozen.
Gingerbread cake with icing: What shouts winter more than a warm gingerbread flavor with a hint of cinnamon? The simple bake of iced gingerbread wedding cake is a terrific alternative for anyone who wants to try their hands at creating their own wedding cake because it is both fun and festive. The flavors of ginger and cinnamon are synonymous with the holiday season, and a bite of this beauty will put guests in the mood for the holidays right away.
Bananas with salted caramel: Although this pairing isn't exclusively seasonal, it's nonetheless a common choice among engaged couples at this time of year. It's a deeper flavor that's a popular favorite throughout the winter. Vanilla bean cake with caramel buttercream, banana caramel, and a salted caramel drizzle is a rich, delectable option for any time of year, we can all agree. We are confident that your guests, as well as you, will enjoy this combo.
Star-struck wedding cake: During the winter, celestial weddings are popular, and they have their own kind of magic. While celestial features are a common décor choice for winter weddings, they are sure to trickle down to wedding cakes, with the results usually being enthralling and out of this world. We love the simplicity of this starry white and gold cake; it's a terrific option for modern couples seeking a little glitter without the bother!
Hazelnut-cinnamon: A spicy cake with sweet praline filling and coffee buttercream to complement and round out the flavors recreates one of the best experiences of winter all in one. One of the most enjoyable aspects of the arrival of winter is curling up at my favorite coffee shop and ordering a decadent latte. This cake tastes like a spiced hazelnut latte on a snowy day, and it's perfect with a cup of coffee after a winter wedding with friends and family.
Mexican chocolate cake: Chile chocolate cake with Mexican chocolate buttercream and chocolate fudge is a spicy-sweet combo of Mexican chocolate for an adventurous couple searching for something surprising. The combination of cinnamon-spiced Mexican chocolate buttercream and a single layer of bittersweet chocolate fudge over a chocolate cake spiced with cinnamon and cayenne is both startling and wonderful. It's not for the purists, but it's a winning combination that will delight your guests and quickly become their new favorite winter treat.
Winter wedding cakes, as you'll see, come in a variety of shapes and sizes, giving you plenty of freedom to be creative depending on the occasion. Some sweets, such as the rustic Christmas wedding cake are holiday-themed, while there are others that are more seasonally generic. Winter purple, frosty blue, warm red, deep green, dark colors like black and grey, or, of course, pristine white are used in other winter delicacies. Many of our arrangements here feature in-season flowers, as well as additional seasonal touches like pinecones and cranberries. Even if the weather is frigid on your wedding day, your wedding cake is sure to be a hot topic with these creative ideas.