Month-End Wedding Resources: May 2022
May, 27 2022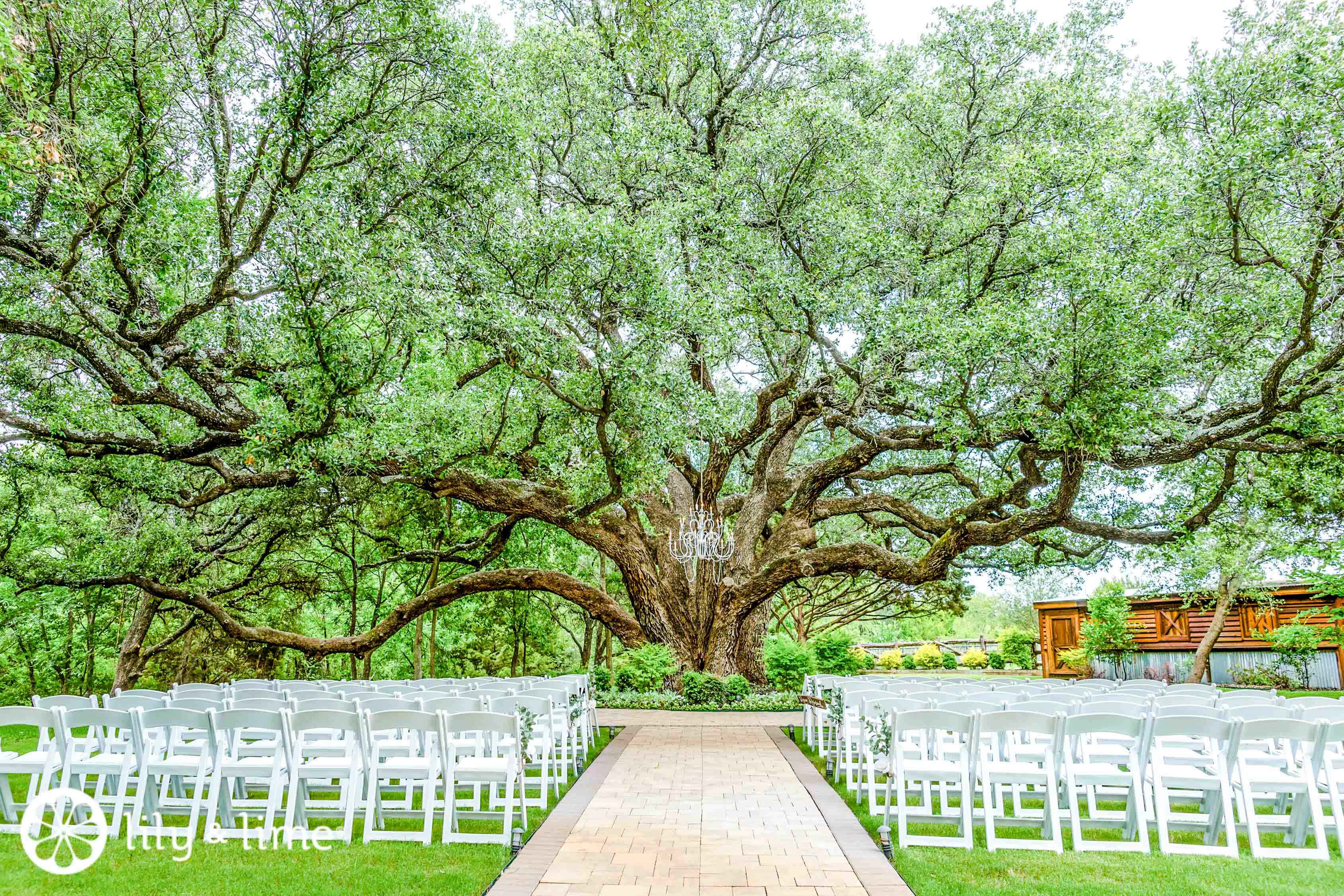 As summer is rounding the corner into June, wedding forecasters are glancing at the summer outlook of 2022. After a long winter and a month of warmer and cooler days than usual in April and May, we are sure our beloved brides are readying to reap the best of summer in 2022. Our summery hearts are swelled up in sheer joy with a bright ray of sunshine as our couples are planning their weddings! There are so many reasons that brides love browsing summer wedding guides- from tying the knot amidst a burst of epic sunshine in a dreamy outdoor wedding venue to wearing a breathable silk backless wedding dress that sways with the summer breeze. There are indeed so many reasons why you should consider having a summertime wedding. Whether you are dreaming about a garden celebration or looking for breezy beach wedding details that celebrate vacation vibes, it's also important to beat the summer heat and keep your guests cool during summer wedding celebrations.
The long warm days are translated into wedding marathons. Hosting a summer wedding means having a crazy wedding party featuring bridesmaids in pretty floral dresses with cool shades and dancing through the long romantic summer reception nights! From styling up the reception space with pretty neutrals to accenting the ambiance with bright and trendy wedding tropical touches, summer wedding details can be a highway to channel your creativity and imagination. You are probably imagining a gorgeous blue sky that looks straight out of a movie and a sea of blooming roses, and your guests in high-fashion ensembles walking through the gardens with champagne glasses in their hands, remarking how this is the most beautiful wedding they have ever seen. To channel the dreamy summer wedding inspirations, we have come up with some of our favorite and latest wedding inspirations to inspire your romantic affair. From making your wedding an all-inclusive event and throwing a wedding in the Metaverse to some of the coolest bridal sunglasses and wedding band stage décor ideas, we have covered it all. Read and hop on the bus heading to the wonderland of wedding planning!
A wedding is a celebration of love, and if you want your guests to truly feel the love, make sure they are included! From flowers to food to seating arrangements, there is a lot to think about when planning a wedding. However, we don't talk about accessibility as much as we do about other parts of the wedding. According to a statistic, one in every four Americans has a disability. Considering your wedding guests' various needs and situations will ensure that they feel seen, valued, comfortable, and cared for on your big day. Learn about the simple, doable steps you can take to make your wedding more inclusive for your guests. In this article from Martha Stewart Weddings, four wedding experts offer advice on how to create an inclusive, accessible celebration so that every guest has a great time at your wedding. From renting ramps and other accessibility fixtures to choosing a fully accessible wedding venue and investing in extra transportation to make it wheelchair accessible, several key pointers have been covered so that everyone has fun at your wedding!
3 Ways to Make Sure Your Wedding Is an Inclusive, Accessible Event
via Martha Stewart Weddings
The recent nuptials of one couple in the virtual world known as the Metaverse demonstrate the possibilities of having a wedding free of the constraints of reality! Nobody knows how the immersive virtual world known as the Metaverse, which few of us understand, will change the realm of traditional weddings. However, the possibilities of having an event free of the real world's constraints are intriguing enough to consider. Since the Covid-19 pandemic, technology is being used in wedding ceremonies more than ever. We have seen so many Zoom weddings and live-streamed wedding ceremonies. To begin, what exactly is the Metaverse? The Metaverse is a network of three-dimensional virtual worlds centered on social interaction. Users can participate in this digital space through platforms such as Decentraland, The Sandbox, Cryptovoxels, and Somnium Space. And it will continue to expand. The Metaverse could be worth more than $800 billion by 2024, according to Bloomberg Intelligence. There's a whole new world of social connection opportunities in this new virtual landscape, including weddings. Two couples who married in the Metaverse and exchanged NFT rings demonstrate the future potential of this unconventional and pioneering form. In this article from Brides, we have seen how Candice Hurley and Ryan Hurley married in the Metaverse in February 2022 at the Rose Law Group's Decentraland property. The bride, groom, their son, and the officiant were physically present in the physical offices of Rose Law Group, who planned their Metaverse nuptials for coordination purposes. It is a fascinating read as it opens up the possibilities of Metaverse weddings!
How to Throw a Wedding in the Metaverse
via Brides
While a receiving line ensures that all guests find joy, it is also a time-consuming process. Guests line up immediately after the ceremony to greet the newlyweds, their parents, and sometimes even the bridal party. For some couples, the wedding day can be stressful due to the pressure to see all of their guests in a short amount of time. What can you do when everyone tells you to take it easy and you spend the majority of your time greeting visitors? Of course, greeting and thanking your guests for attending your wedding lineup is proper wedding etiquette, but how can this be accomplished with an alternative? As a result, the traditional guest lineup has been out of fashion in recent years. You certainly can choose to have a receiving line on your wedding day but know that there are other ways to greet your family and friends, too. In this article from Martha Stewart Weddings, creative receiving line alternatives have been discussed to help you decide on a creative alternative!
3 Alternatives to a Traditional Receiving Line
via Martha Stewart Weddings
When it comes to bridal accessorizing, eyewear is frequently overlooked, but it is just about to change. A bold pair of sunglasses not only protect your eyes from the sun, but they also have a huge influence on how you dress. The versatility of the bridal accessory allows it to fit into any bridal style. Do you feel like a hopeless romantic adrift in a sea of taffeta? With blush frames, you can embrace your rose-colored nature. Do you want to wear a suit and high heels? To complete the look, opt for a classic Wayfarer frame. Do you ever get caught up in boho whimsies? Choose round and butterfly frames with sweet, sweet curves. Bridal sunglasses are the epitome of "but you can wear it again," as they are perfect for everything from sunset rehearsal dinners to glamorous send-offs. In this article from Green Wedding Shoes, the editorial team has come up with some of their favorite sunglasses for brides, bridal parties, and guests to give you an idea of the variety of options available.
Bridal Sunglasses are the It Girl Accessory: These are the Styles You Need!
via Green Wedding Shoes
If you and your partner have decided that a live band will be the best fit for your wedding, you are in for a real treat. Live music at weddings can instantly transform the atmosphere of your reception, adding new and exciting energy to the mix. But where should they set up now that you have booked your musical band for the big day and curated your favorite wedding playlist? When booking live music for your wedding, make sure to inquire about the band's specific requirements for their location within your venue. The rest is entirely up to you and your imagination. Dressing up the stage for your wedding band will draw attention to the main event while also promoting dancing. There are numerous ways to draw attention to the stage, from using long-stemmed blooms to using gorgeous wedding lighting. In this article from the Brides, you can check out some amazing ideas for how to dress up and decorate the stage for your wedding band.
20 Décor Ideas to Dress Up Your Wedding Band Stage
via Brides
Two years after their resurgence, the dried flower wedding trend is still going strong, and it's easy to see why. These low-maintenance wedding blooms have plenty of advantages apart from looking lovely on your kitchen table or windowsill post-wedding. They are ideal for rooms with limited natural light, second homes, rentals, and workplaces because they don't require light or water. They are better eco-friendly wedding flower options than your weekly fresh bunch. In fact, with proper care, dried blooms can last for years, making them a far less wasteful option. They are hundred percent natural and biodegradable, unlike faux stems, making them a good option if you are concerned about your carbon footprint. Many florists, as well as flower farms, sell dried flowers and can create a dried flower bouquet for you. If you want to buy a beautiful dried flower bouquet but don't know how to put one together yourself, contacting a florist or ordering one online is a great option! Follow your local florist on social media and reach out to see if they have any dried flowers or dried flower arrangements. In this article from Green Wedding Shoes, the editorial team has covered everything you need to know about where to buy dried flowers, how to make your own dried flower bouquet, and how to care for your arrangement so it lasts as long as possible.
Where to Buy Dried Flowers and What You Need to Know About Them
via Green Wedding Shoes
Wedding planning in the summer can have a refreshing dose of tropical-inspired cocktails with your BFF by the backyard pool or you can get away with your sweetheart to a secret hideaway to pop the big question of 'whom to invite' to your romantic affair in the garden. Gleaming with hope and sunshine, we will continue to bring you a fair dose of wedding updates like this to inspire your nuptials, so that you can tell your love story in the best way possible!