All You Need to Know About Hosting a Late Summer Wedding
August, 20 2021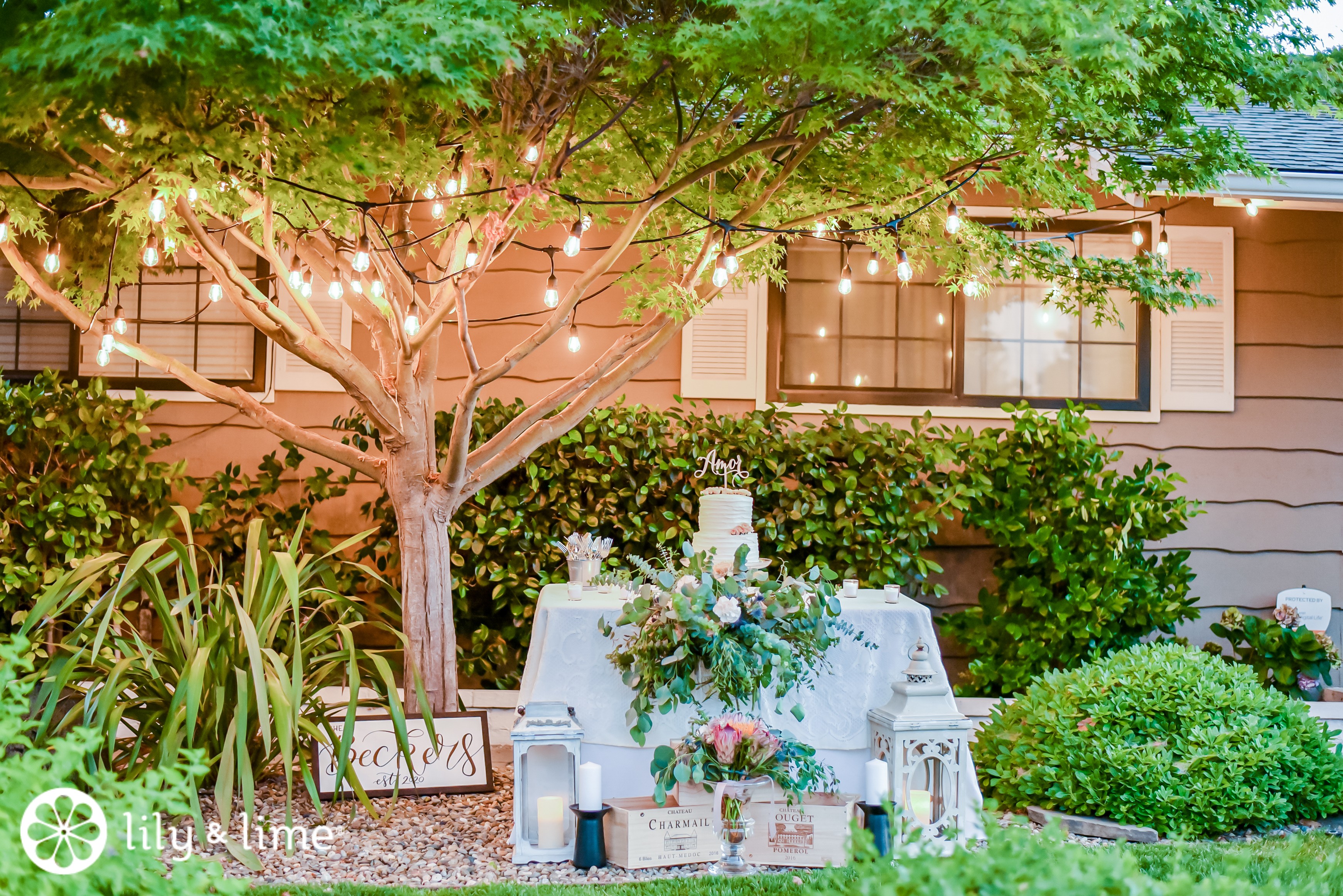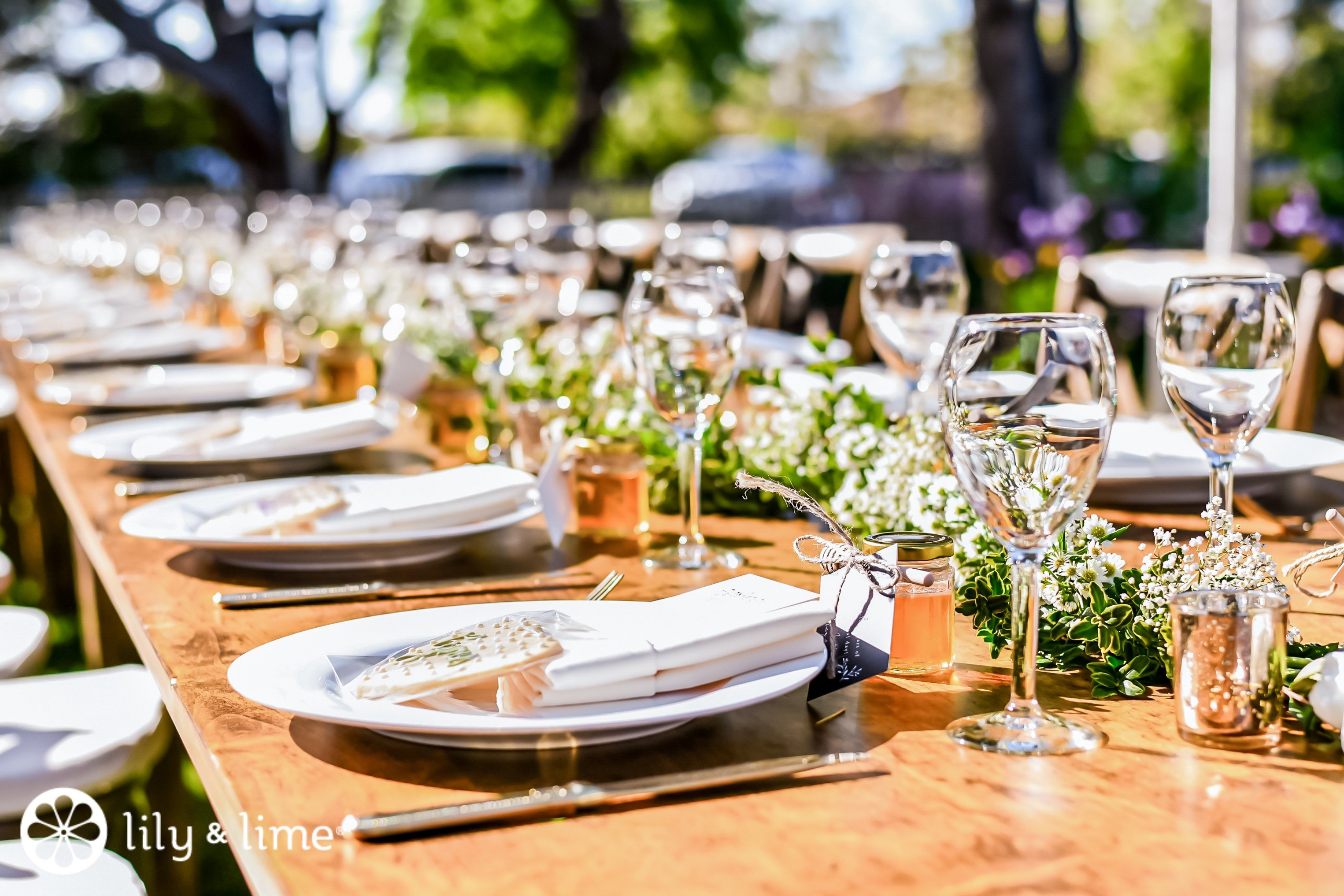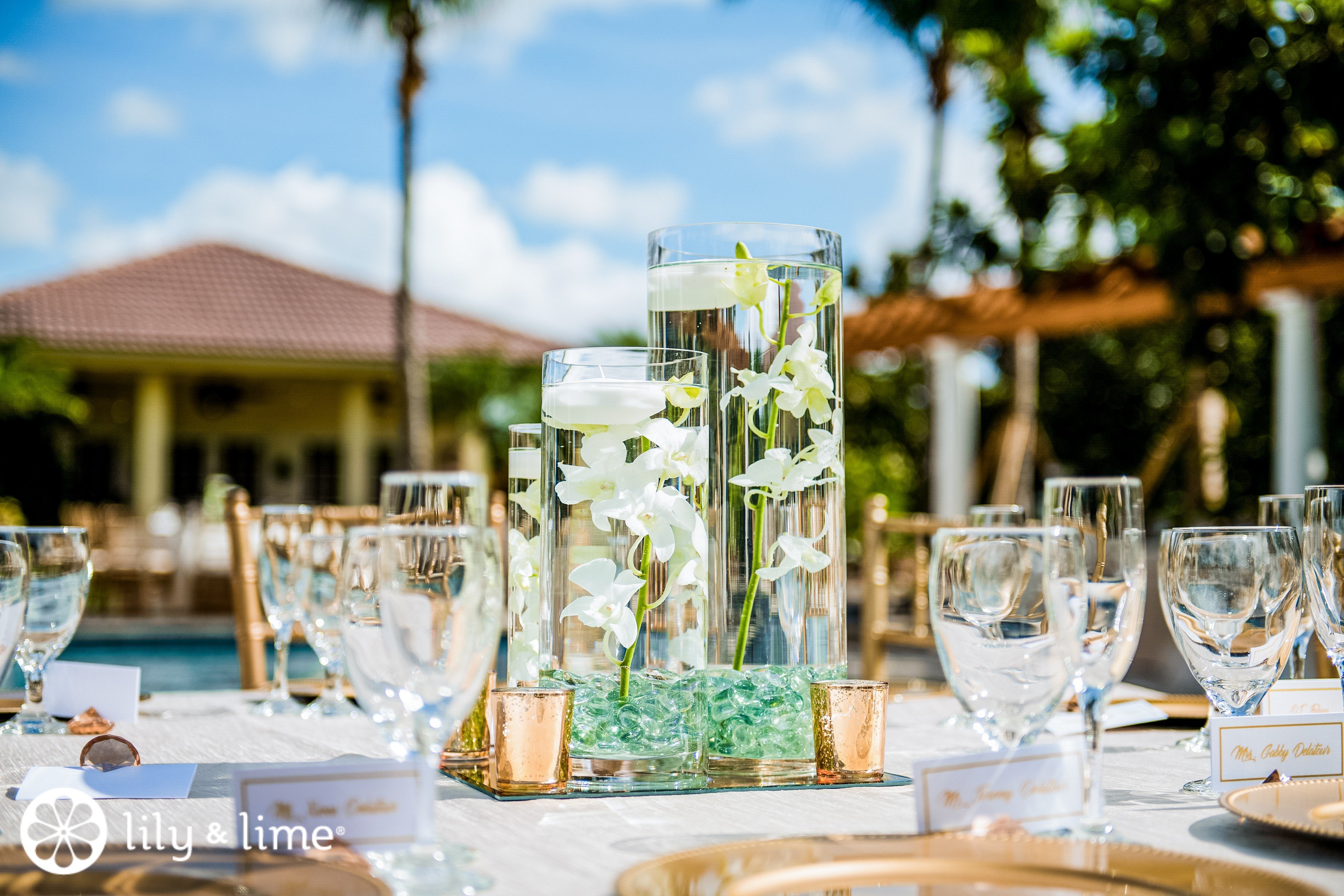 Haven't we all romanticized the crisp air of autumn and the mellow golden glow of the late summer sunsets? There is something so poetic about the early fall and late summer season when the air turns a little crispy and comes with an aroma of pumpkin spice, and the long tree lines change their color into moody fall tones like burnt oranges and bright reds. Although July weddings have their own fan base, couples also explain how hosting a late summer wedding was the best wedding decision they have ever taken! As the season of fall hints at its arrival, and the summer sun still shines bright, we see that wedding event planning takes a gorgeous turn when it comes to wedding inspirations that nod to the best of both seasons.
While summer is winding down and late summer wedding ideas are springing everywhere, and you are in the middle of browsing everything from summer wedding makeup ideas to fall wedding themes that can elevate the seasonal sensation of your wedding day decoration, you'd be surprised to find how fall-inspired wedding décor infused with the bright colors of summer can be the best thing that has happened to your wedding aesthetics. However, according to many wedding experts, there is a striking divide between summer and fall wedding seasons where you tend to see so many couples continuing with summer wedding theme ideas throughout September and the start of October.
Although the best time for a summer wedding ceremony is argued to be the month of June and July, we have seen how late August, September, and early October weddings are finding their place among to-be married couples as it gives a chance to infuse the best of summer and fall aesthetics. For instance, bringing deep and moody colors of fall florals into the wedding day details with a pop of summer pastels can give you a bold, bright, and beautiful wedding color palette that will not only make your wedding stand out but also make it photogenic for your summer wedding pictures!
Here are some of our favorite tips for hosting a late summer wedding:
Bright jewel wedding tones
The best thing about bright jewel tone wedding color palettes is their flexibility and how they fit into every season! The jewel tones can feature bold and deep wedding colors like emerald greens, plush plums, and deep purples that can resonate with your fall wedding ideas, as well as bright and poppy summer wedding color tones like crimson red and shiny golden. Bright jewel wedding tones are perfect for royal wedding inspirations, as they can instantly elevate the look and feel of wedding day details and make it a gorgeous and regal affair. They are best paired with vintage lace, dark wooden tables, and soft velvet accents and can be amazing for an old country estate or manor wedding with wildflowers and canopies of vineyards.
Flexible wedding color palettes
You can consider a wedding color palette that combines the striking, bold, and show-stopping wedding colors of fall and the brightness of summer. A mix of emerald, navy, gold, lilac, sage, white, blue, cream, mustard, peach, pink, and green, can be the ultimate way to create a visual drama with your wedding whites. Amazing wedding color combinations like a mix of cinnamon rose and dusty rose; a mix of terracotta and greenery; mixing mauve and purple with greenery; and dusty blue with burgundy can give you a hybrid wedding color palette for the dreamiest outdoor summer wedding decoration ideas. There are also many other artistic late summer wedding color palettes that can inspire you and get you one step closer to the most magical day of your life!
Outdoor wedding settings
Probably one of the greatest late-summer wedding ideas of 2021 that we have come across recently is hosting an outdoor wedding by taking advantage of the warm weather and cool breezes of the early autumn days. Whether you are hosting your wedding at a small countryside chapel or in a whimsical garden setting, choosing an outdoor wedding venue with both outdoor and indoor spaces can let your guests enjoy the beauty of open-air landscapes that the early autumn season has to offer. The start of the holiday season can be the most ideal time of the year to have an outdoor wedding where the temperatures are not too hot or cold, and your guests can fully enjoy the outdoor wedding ideas for the summer to fall transition. Having a contingency plan in place can also be ideal as some parts of the country can experience foggy and unseasonal rainy weather.
Sheer and lace wedding dresses
Transparency is the clear trend in bridal fashion right now! Although it might not be your bridal style, the use of sheer lace panels and tulle layers has always been customary in the bridal fashion world. Illusion wedding dresses with sheer and lace details are a rage among fashion-forward and drama-loving brides. And if you identify yourself as one, a late summer wedding can be the most ideal season to go for this bridal trend with your summer wedding makeup tips. Adorned with glistening beadwork, appliqués, and embroidery, there are many sheer bridal fabrics that look flawless for summer weddings and can be combined with intricate lacework to create a unique late summer bridal look.
Creative and trendy bridal hairstyles
Who says you have to keep your hair up or down for your bridal look? Opting for a late summer wedding can be the best thing for brides who want to experiment with their bridal hairstyles, but are afraid that a midsummer wedding can make them look like a hot mess with an open hairdo. The element of surprise in bridal hairstyles for early autumn weddings can be truly extraordinary! From trying a loosely pinned-up updo for the ceremony, then letting it all loose once the sun starts to go down, to creating some unique bridal hairdo like half-up half-down hairstyle and wrapped bubble pony hairstyle, we have seen many creative brides come up with different ways to play with their hairstyles as they do not have to worry about the extremely hot or chilly temperatures.
Midi bridesmaid dresses
One of the most important parts of your wedding checklist is to choose bridal party dresses that will make each and every member of your bridal party feel beautiful and comfortable. However, your bridesmaid dresses do not have to be long and boring gowns! Short or midi bridesmaid dresses can be perfect for modern wedding party looks while staying in sync with the chosen color palette of your outdoor wedding. The moderate temperatures of late summer days can be ideal to bring knee-length bridesmaid dress styles and create a casual bridal party look. From fitted sheaths and fit-and-flare silhouettes to floaty and pleated styles, there are many midi-length bridesmaids dresses for your gang of best friends that offer flattering cuts for all shapes, sizes, and heights.
Airy wedding details
Creating light, modern, and simple wedding ideas for summer starts with chic and airy wedding details. From see-through seating charts and reflective reception entrance ideas to transparent and stylish, lucite wedding ideas can instantly add a touch of contemporary chic to any ceremony or reception, regardless of wedding theme or style. Perfect for minimalist couples who love small wedding ideas for fall-summer seasons can pair acrylic wedding ideas with soft bohemian vibes to create an instant note of romance! Light and airy wedding details are perfect for summer wedding decoration ideas as they are very versatile. These details can be used with bright and show-stopping wedding colors for a wonderful summer soirée, as well as paired with industrial details for an edgy effect.
Statement-making floral installations and pieces
Statement wedding décor pieces have always been our favorite, and wedding florals play a major role in the overall aesthetics of a wedding. For late summer and early fall weddings, one can opt for statement-making floral installations to elevate a reception space without stealing eyes away from the rest of the wedding. Whether it is for wedding ideas for summer outside or an indoor early fall party, statement pieces like installing floral chandeliers above reception tables and walls of flowers as ceremony backdrops can be a great way to make your wedding photo-worthy. A floral chandelier can be the centerpiece of the entire wedding reception room, where you can dance away the night beneath a cascading arrangement of flowers and greens floating above the dance floor.
Summer and autumn seasonal treats
A summer-fall wedding is all about bright and warm color palettes, rich flavors, cozy and warm vibes, and embracing the best of both seasons! While hosting an early fall wedding, make sure to offer seasonal treats that are a combination of both fall and summer seasons. For instance, if you have been considering offering summer salad options for your cocktail reception, then combine them with rich fall elements like- cranberry chicken salad on apple slices; grilled cheese sandwiches with steaming mugs of hot chocolate; butternut squash apple bruschetta with cinnamon latte; and shrimp cocktails paired Caprese skewers made out of with bright tomatoes, mozzarella, basil, and a drizzle of balsamic.
Early fall-themed tablescapes
Styling up your early fall-themed tablescapes can begin with introducing centerpieces that can act as alternatives to wedding flowers. Bridal and bridesmaid summer bouquets can be placed in bucolic fall-themed flower vases so that the bright and poppy ceremony flowers can have a quick reception flower transition. You can begin by choosing bright summer florals like gardenias, freesias, orchids, irises, sunflowers, and dahlias and use natural and bucolic color tones to place these wedding flowers and embrace the whimsical atmosphere of the late summer season. Similarly, to elevate the look and feel of summer-fall tablescapes, bring in coral and peachy-colored reception table linens if you have chosen fall-themed wedding flowers for the wedding details.
Late summer-inspired desserts
While the classic wedding cake ideas will always be a much-loved tradition, modern-day couples are making wedding desserts a unique experience and dessert tables are seeing just more than three-tiered confectioneries. From a wide variety of candy buffets and pies to macrons and doughnuts that are synchronized with the wedding seasons and themes, we love how couples are celebrating the flavors of the season with something other than the wedding cake. As your early fall wedding dessert idea, you can introduce wedding desserts made out of summer flavors like strawberry, lemon, and pistachio with a mix of fall flavors like pumpkins, caramels, cinnamon, and dark chocolate. From serving mini pumpkin pies with citrusy icing to setting up caramel apple stations with watercolor floral designed wraps, there are many genius fall-summer wedding dessert ideas that can weave magic.
While the moody tones of fall wedding themes infuse bold and bucolic colors into wedding details, there are various vibrant fall wedding colors that can hint at the glorious golden summer days filled with fun colors and happy moods. Getting ready with your list of late summer wedding ideas can make you a little hazy around that time of the year, as you might be wondering about so many other things. For instance, when is the right time to break out your comfy sweaters and skinny jeans, or what will be the appropriate wedding decorations ideas?

The end of summer translation into the fall season is a beautiful time of the year for weddings, where one can soak up the last moments of summer and curate the most stunning wedding of the season. Hence, this list of late summer wedding tips can give you unique wedding ideas that can make you happy and keep you in sync with the latest wedding trends. From the all-white and summer pastel color palettes to the bucolic and warm tones of autumn weddings, aesthetically creative brides are coming up with unique wedding ideas for summer and autumn weddings that reminisce of the glow of late summer evenings and early fall chilly breezes.