Beach Themed Wedding Ideas
August, 30 2021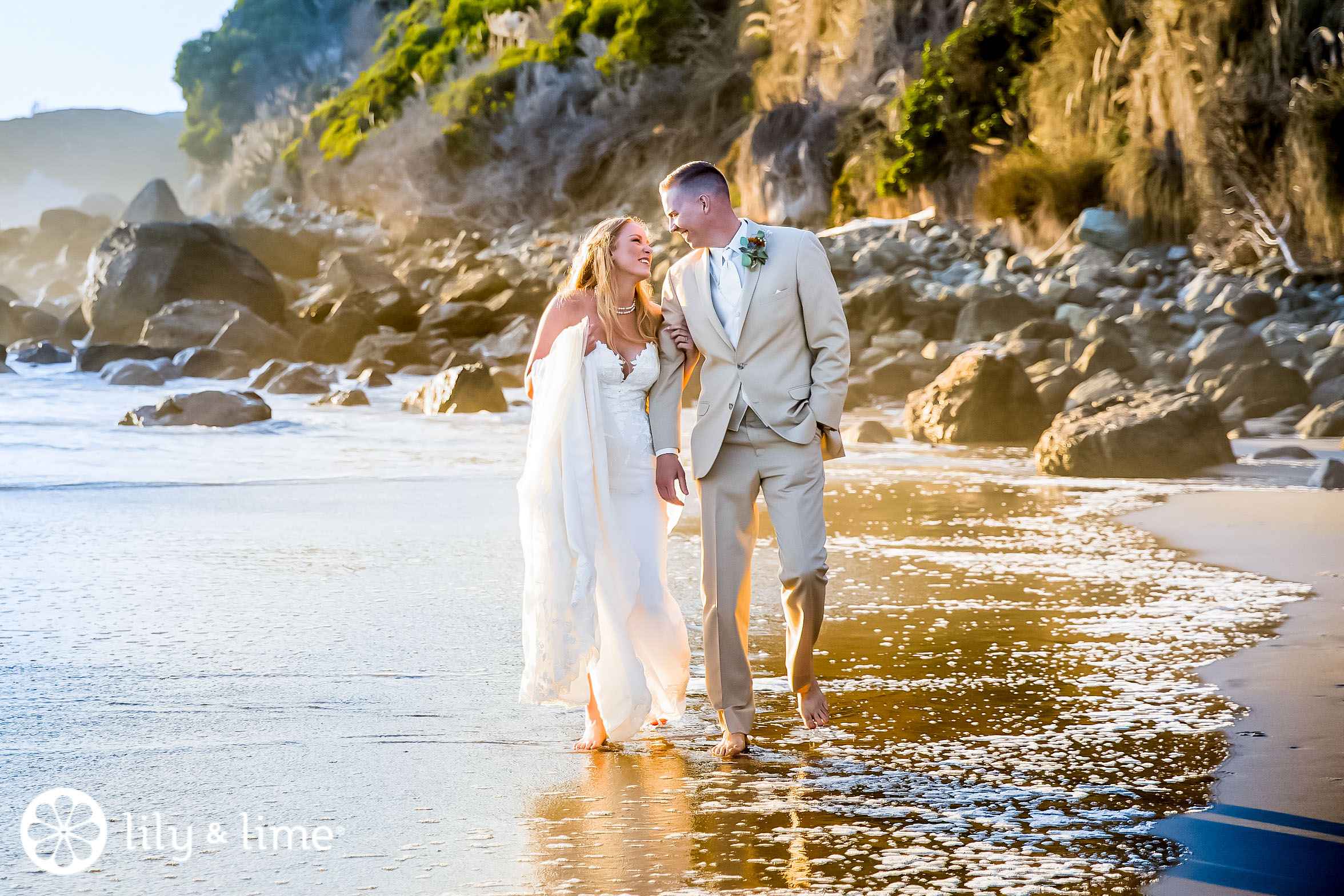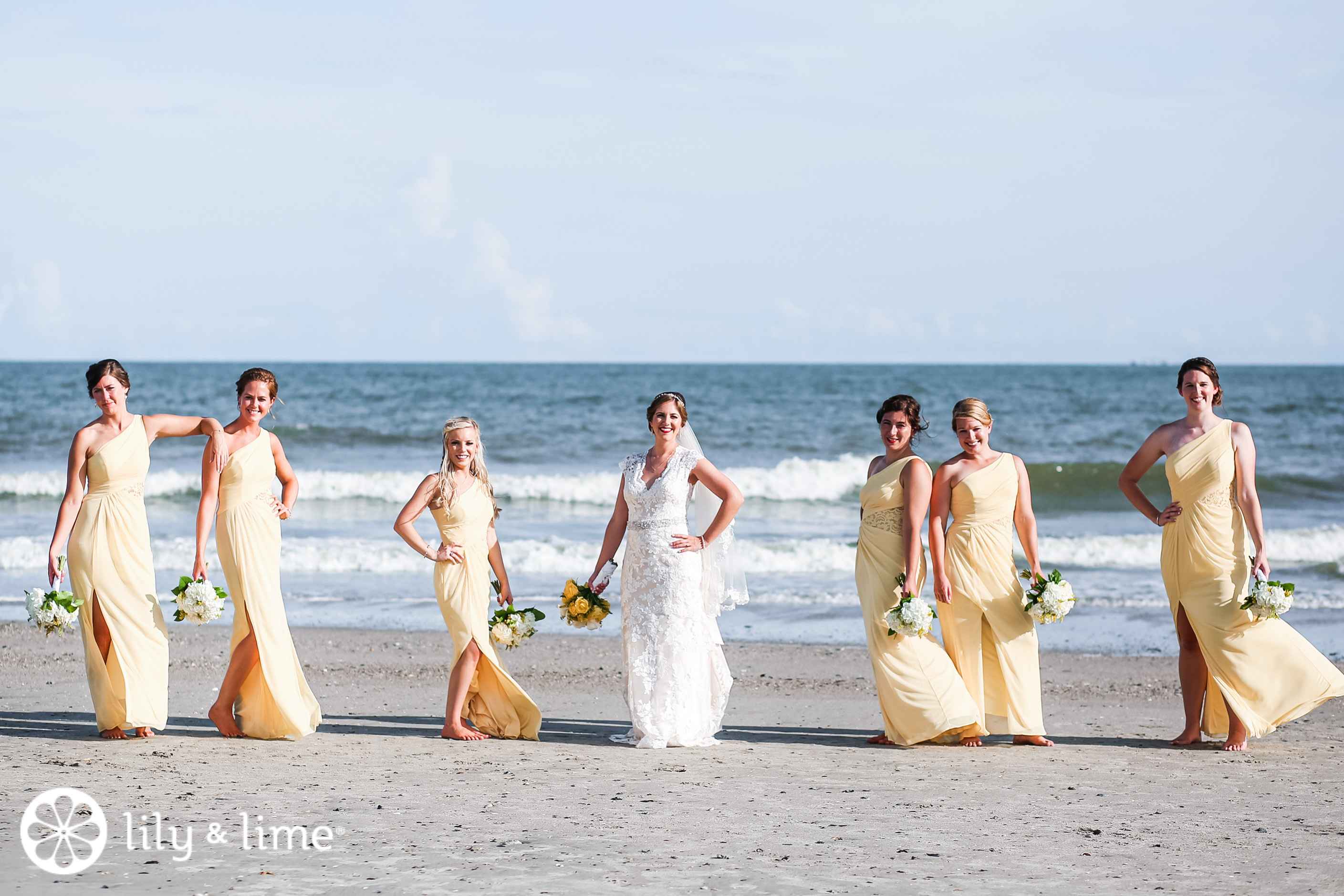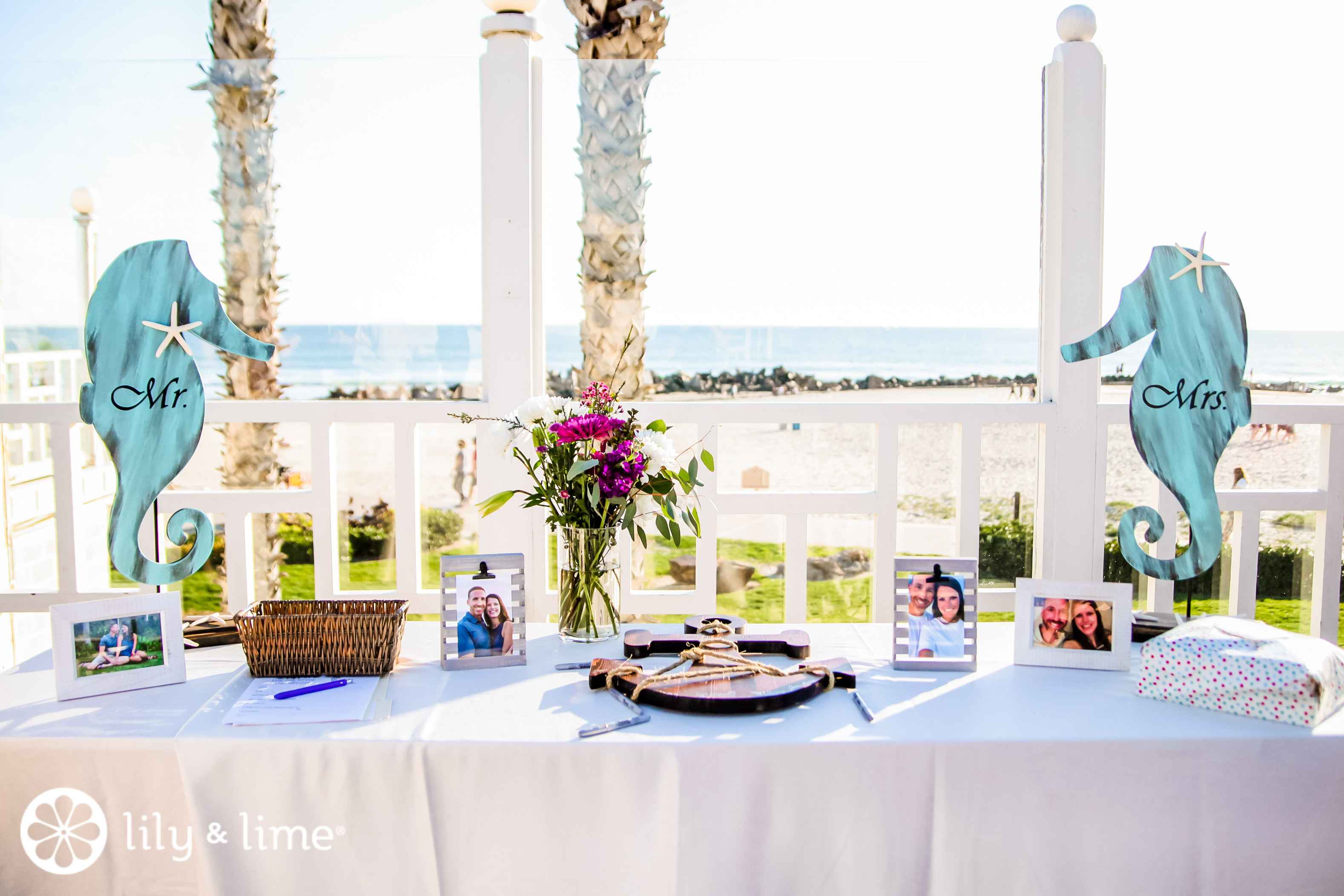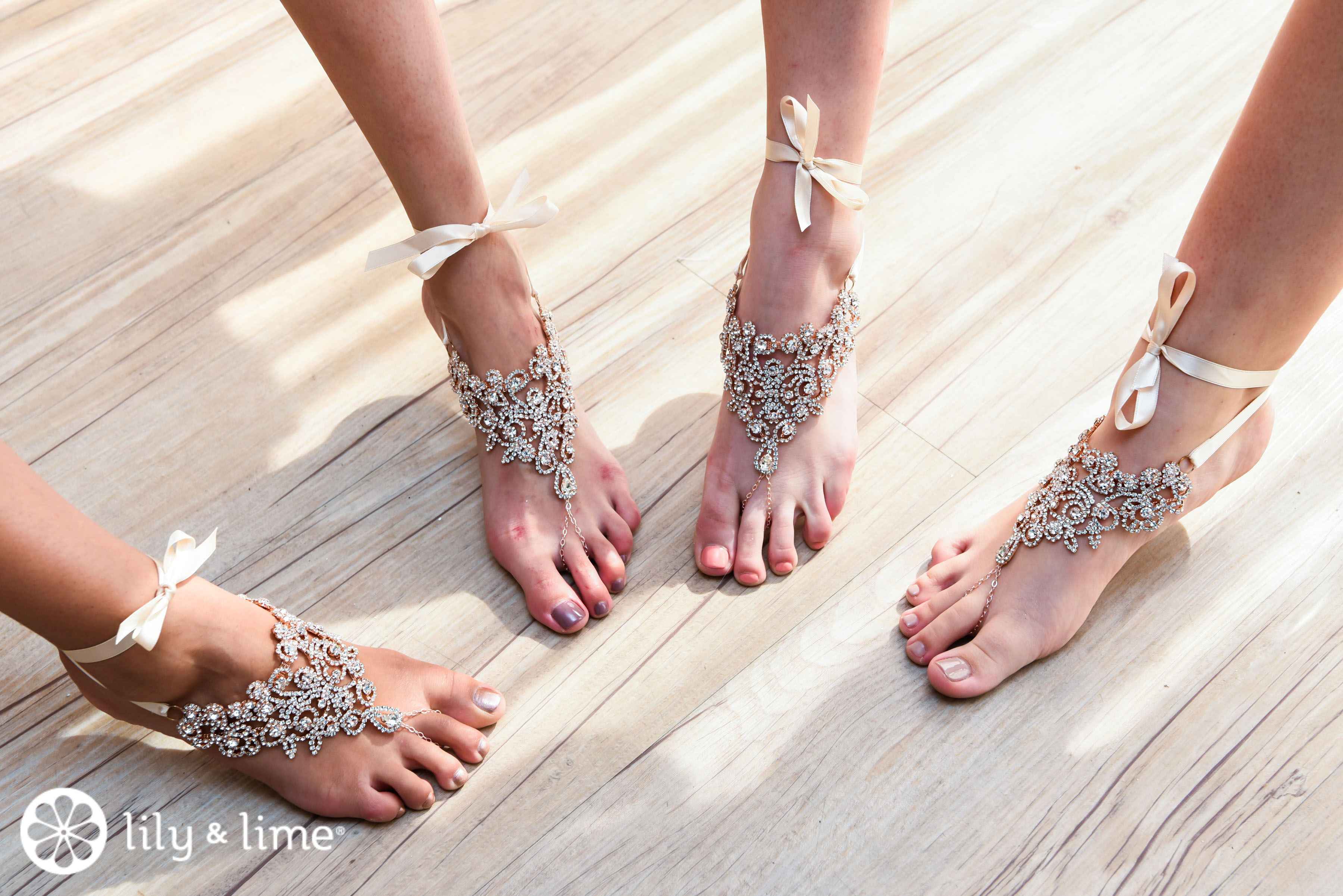 Have you always dreamt of a beach wedding, with sand in your toes, waves crashing loudly providing the perfect backdrop, your flowing dress, and the sun setting on the horizon? Maybe you have memories attached to the beach, you grew up in a beach town, maybe your partner proposed on a beach picnic, or collecting seashells during beach vacations is your favorite childhood memory - all signs telling you that you should probably consider getting married in your most favorite place ever! There is something so eternally romantic about the beach, no wonder so many romantic movies feature long walks on the beach and impromptu weddings by the beach! The setting is already ready to awe your guests, the vibes are perfect even before you arrive, and the romantic setting mellows down your wedding day even more! Whether you have always been a beach baby and have always loved the depths of the ocean and the powdery sands of the beach, or it just seemed like the most perfect theme keeping the time and location of your wedding in mind, a beach wedding will never disappoint!
Beach weddings are extremely popular all year round because they are the most enchanting and relaxing. However, every couple will have their own specific style that they might want to see infused into their wedding day. Whether your style is boho or elegant, minimal or floral, the options are endless, as the beach is the most beautiful blank canvas that you will ever encounter! While it might seem like the most spur-of-the-moment, natural-looking wedding idea, a lot of planning goes into a beach wedding, sometimes even more than an indoor wedding or an outdoor wedding in another location! Executing the perfect beach wedding means taking care of several elements, but the result is a wedding day that is memorable, romantic, and endlessly beautiful. There is nothing quite like dancing barefoot under the stars, sand between your toes, the salty air in your hair, and the soothing sound of the waves providing the perfect melody! If you are planning for your big Moana moment and are piecing together the elements for your wedding day, here are all the things you might want to keep in mind!
Your perfect flowy dress: A beach wedding demands a dress just as dramatic, something that is floaty, gauzy, and simple to manage when the beach wind blows! You might want to skip on the ballgowns and billowy fabric, which might weigh you down. Go for simple cuts and something that flows well with the vibe. A high-low dress might be easy to work with, or you can go for a simple slip dress or a boho beach wedding dress with thin and flowy layers. Your best bet would be on the dress which feels right at home on the beach, which still looks stunning and dramatic against the crashing waves so that your wedding photography comes up looking absolutely breathtaking!
Have a Plan B for the wedding venue: We get it. The whole point is to have a beach wedding, so you don't want to think about Plan B much, but it is important to know that beaches can be unpredictable. As much as we encourage you to be excited about your perfectly laid out plans for a dreamy wedding day, having a plan B to fall back on might be the smartest decision ever! Either go for a covered tent area for your reception or have another wedding venue on stand-by so that your guests can be warm and covered, in case unexpected rain showers hit the beach! Talk to your wedding tent vendors whether they have experience with beach weddings and whether they can pull through a Plan B which includes a fully constructed tent that may even include covered walkways to connect paths for the caterers.
Open communication: To bring your dream wedding to life, one of the most important things you'll need is open communication, whether it is with your partner or your wedding vendors. Planning a beach wedding needs work, and the end result must be worth all the work, which is why having a clear vision in mind is a good place to start with. Every region is different, and beach town weather can change very quickly. Doing your research, talking to the local wedding vendors, weighing out the risks, and having backup plans are all essential parts of hosting a beach wedding!
The entryway: While beach wedding generally takes place in a wide boundless slice of beach, with nothing giving it any structure, having a dramatic arched entryway or a path leading up to the ceremony site might be a good touch and will prevent the guests to see everything as soon as they walk in, and will keep the element of surprise intact! Whether you go for the lush look with bamboo and layers of greenery creating a tropical paradise feel, or you are more about the neutral feel of pampas grass, driftwoods, or other such natural fibers and materials, the perfect entryway will help you start your wedding day off on a good note!
Know the rules: The couples need to do proper research surrounding their venue's local regulations. Most often, the couple might be under the impression that just because they are planning a beach wedding, they can just pick a pretty beach and get married on the beach. Some areas require a beach permit to have a wedding, and there are others that are private property, so before you already have your heart on a piece of beach, look closer and assess! Some don't allow items of furniture, and there are some which are just not safe. Make sure you take a good look into the beach's rules and requirements, so that you don't end up in a sticky situation, or break the rules accidentally. Having local vendors or a local wedding planner is a good call as they can help you to navigate the situation easily, especially when you are hosting a destination beach wedding.
The sweet stuff: The cake is usually the big display of artistry that ties in the theme with a flair. The perfect beach wedding cake is all that you need to take your beach wedding to the next level! Whether it is a wedding cake with shell details on it or a piece of art that actually brings the beach to your plate, there are so many areas to explore when it comes to beach-themed wedding cakes! You can go as minimal or maximal as you would like, and mold it according to your wedding style. You can also leave the beach out of the picture, and go for bright and colorful tropical flowers as well. There are as many options as fishes in the ocean with this one!
Have a shoe valet: Nobody wants to walk on the beach in their high heels and formal shoes. The sand gets everywhere, and the falling hazard is real! Having a shoe valet area allows your guests to open and keep their shoes and walk barefoot instead. It is quite a liberating experience for sure! If you are not sure about letting your guests be barefoot, hand out some flip-flops for them to wear and take home after the event! This can be a cute beach wedding decor that serves a practical purpose too. You can also consider having a cleanup section for sandy toes! This will forever remind them of your amazing beach wedding!
Underwater inspiration: As we have been saying all this while, it's the little things that pack the most influence! Whether it is the well-balanced nautical elements, the beachy invitation or wedding stationeries, or it is the underwater inspiration strewn around the wedding in the form of a starfish boutonniere or a mermaid-approved hair accessory, little things add up. All these tiny components drive the beach wedding theme home. So take special care when you choose your hair accessories, anklets, table settings, or aisle decorations, because they are all adding up to the bigger picture of a memorable beach wedding!
Use the daylight(and the sunset): The timeline is crucial in a beach wedding. Make sure your wedding ceremony is done in a time when you still have daylight and take advantage of the gorgeous golden hour on the beach and the sultry sunset, and have your wedding photographers capture you and your partner in some magical shots. Beach couple photography is something that is much talked about, so make sure your wedding photographer captures some amazing shots against the gorgeous backdrop of the melting sun on the horizon. And as the day retires into the night, you can host your wedding reception under the starry night sky.
Ethereal lighting: When you are on a beach. Lighting might just be everything, as it will set the mood just right! Go for strung bistro lights which will paint the most enchanting atmosphere for your special beach wedding. Candles are your best friends when it comes to an outdoor beach wedding, because not only does it provide a glowy luminance to the celebration, it is one of the easiest ways to light up the place in a beautiful way!
Beach seating: Seating for a beach wedding is a tricky area, as furniture on the beach can be a bother. While we love a gorgeous reception area with elegant details and the magnificent setting sun in the backdrop, there is something to be said about low seating on the beach as well. It definitely flows well with the easy-breezy, laid-back beach wedding vibe! A low wooden table with lots of cushions and low seats can be a perfect intimate vibe to share the meal in as the sun puts on a fabulous display of colors as it bids adieu for the night. Plush seating and comfortable cushions create a relaxed lounge area and an easygoing vibe, while eclectic throw rugs define the space and keep guests from getting too sandy.
An ocean on your plate: Is it really a beach wedding if your wedding menu is not speckled sufficiently with seafood. Your guests should be able to taste the ocean to get the full experience! You can take your pick from lobster rolls, salmon, or sea bass, but keep chicken as an option for the ones who don't like seafood. You can also incorporate the seaside theme into all components of a celebration, including cocktails and appetizers, providing the whole experience. Don't forget to offer an array of local fruits as desserts, and your guests will feel like they are on a beautiful tropical vacation!
Tropical drinks: The wedding drinks are a place where you can have the most fun, incorporating the wedding theme to the entertaining aspect of things, making it a fun, interest-grabbing element of your wedding day! The colorful tropical drinks at your beach wedding can add that extra bit of coastal flair to your wedding day. Whether it is personalized coconut water served in the coconut itself, or it is about treating your guests to delicious and tropical fruity signature cocktails, there is something about a tropical drink in a beach wedding that can not only be on-brand, aesthetic and also is the perfect photo prop for your dream beach wedding! There are so many recipes to choose from, but you are safe as long as you are going with coconut flavorings and fruits like pineapples, mangoes, or watermelons!
There is something about framing your special day around a jaw-dropping scene of nature is an incredibly rewarding experience. The clash of colors in the sky as the sun dips, the waves adding all the drama to the scene and the sound of waves being music to the air, there is something about a beach wedding that is just unmatched! It's easy to see why the beauty of a beach has been so often spoken about, and how it has inspired art, music, and literature! While it might take some micro-management, a well-executed beach wedding will not only be an incredibly fond memory in your life, it will also manage to woo your guests and prove to be memorable for them!