Incredible Spring Wedding Ideas
January, 7 2022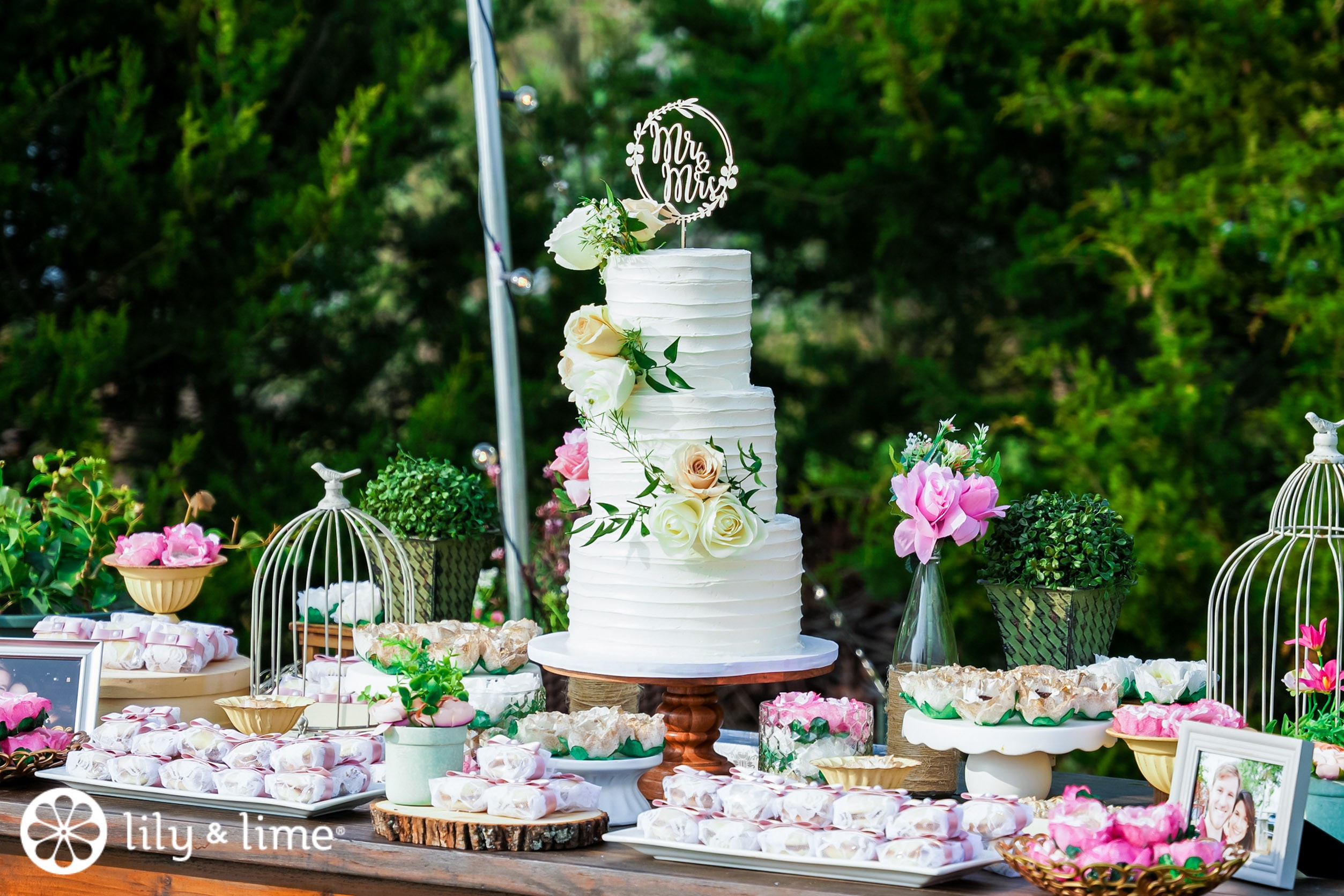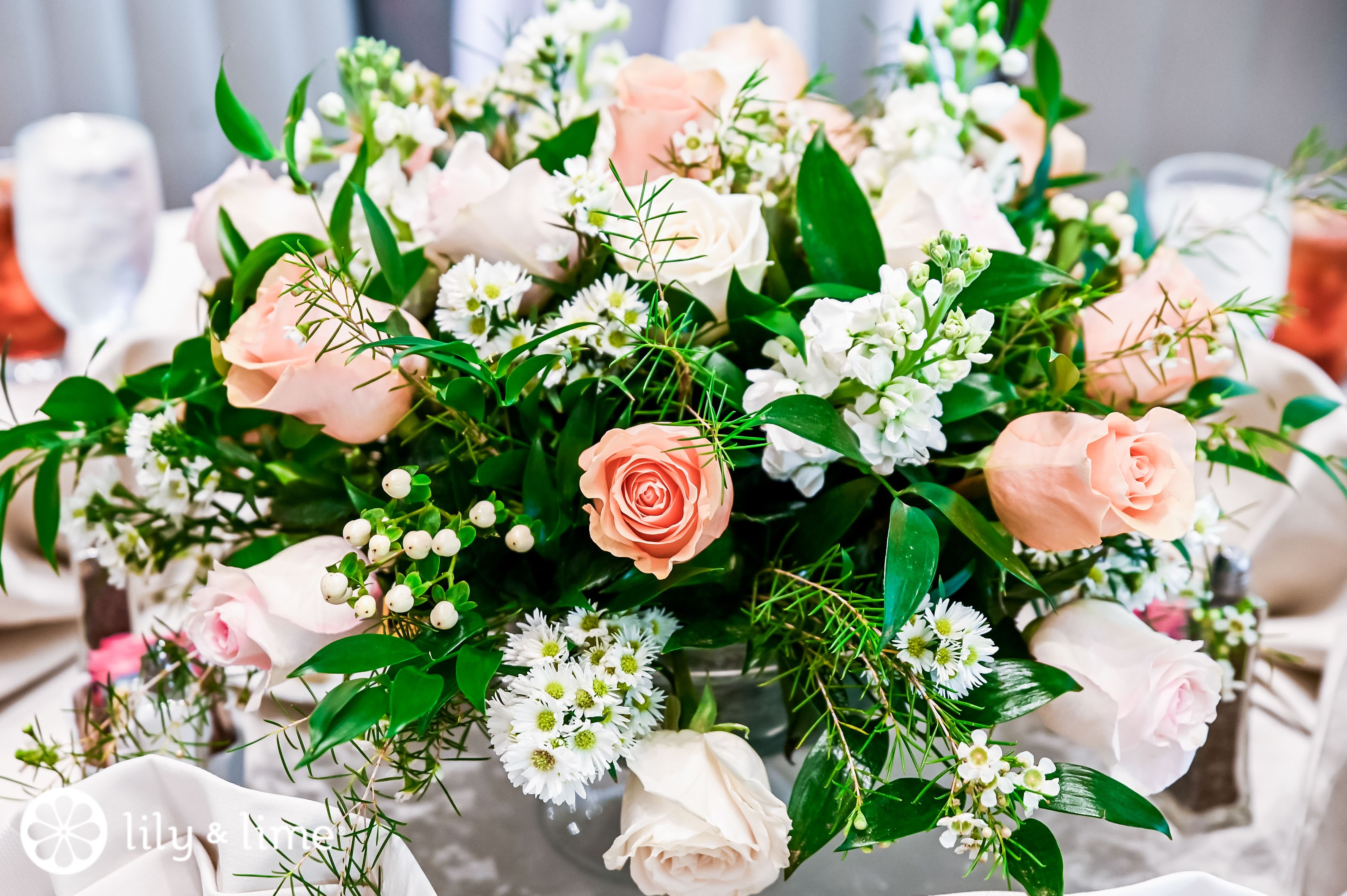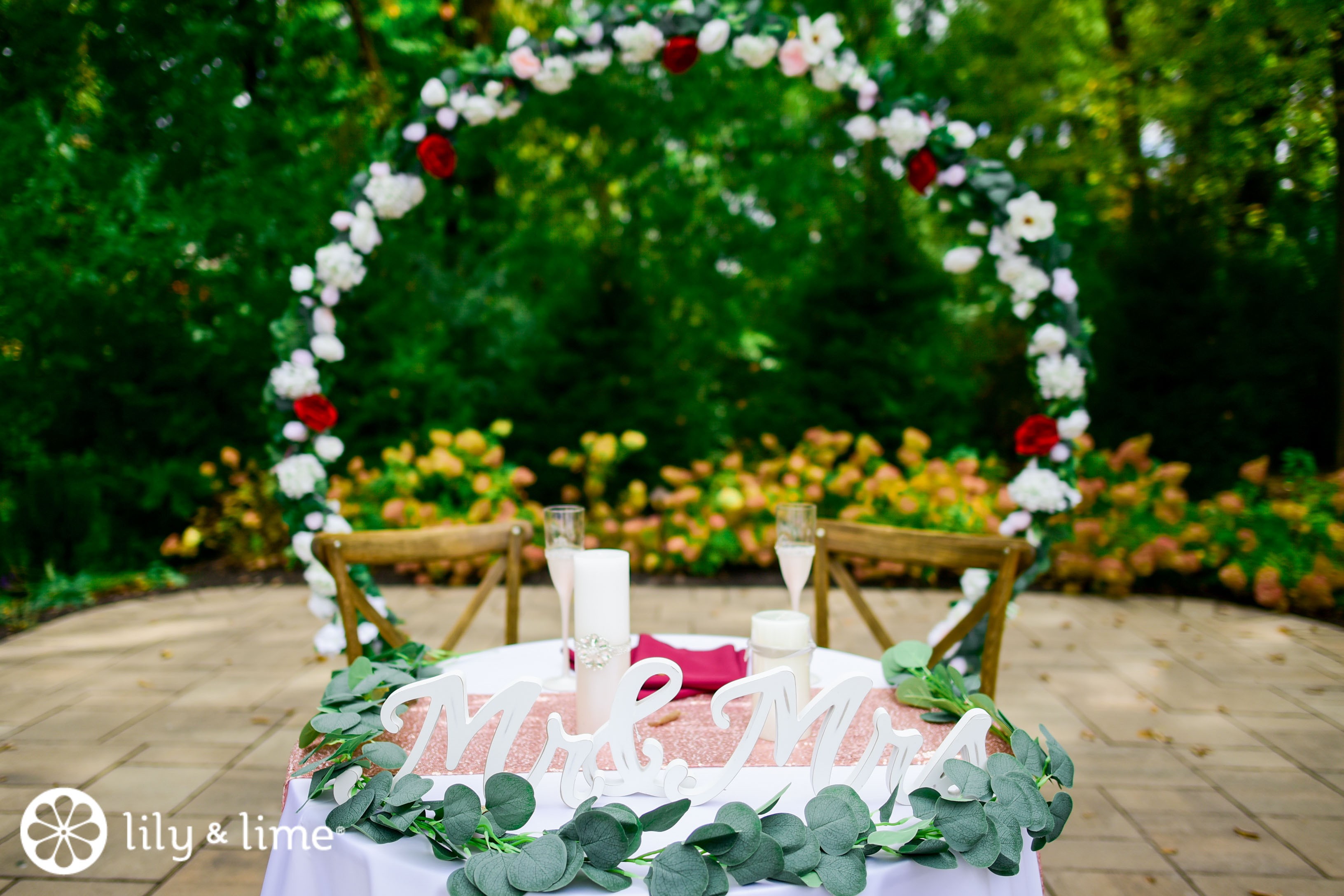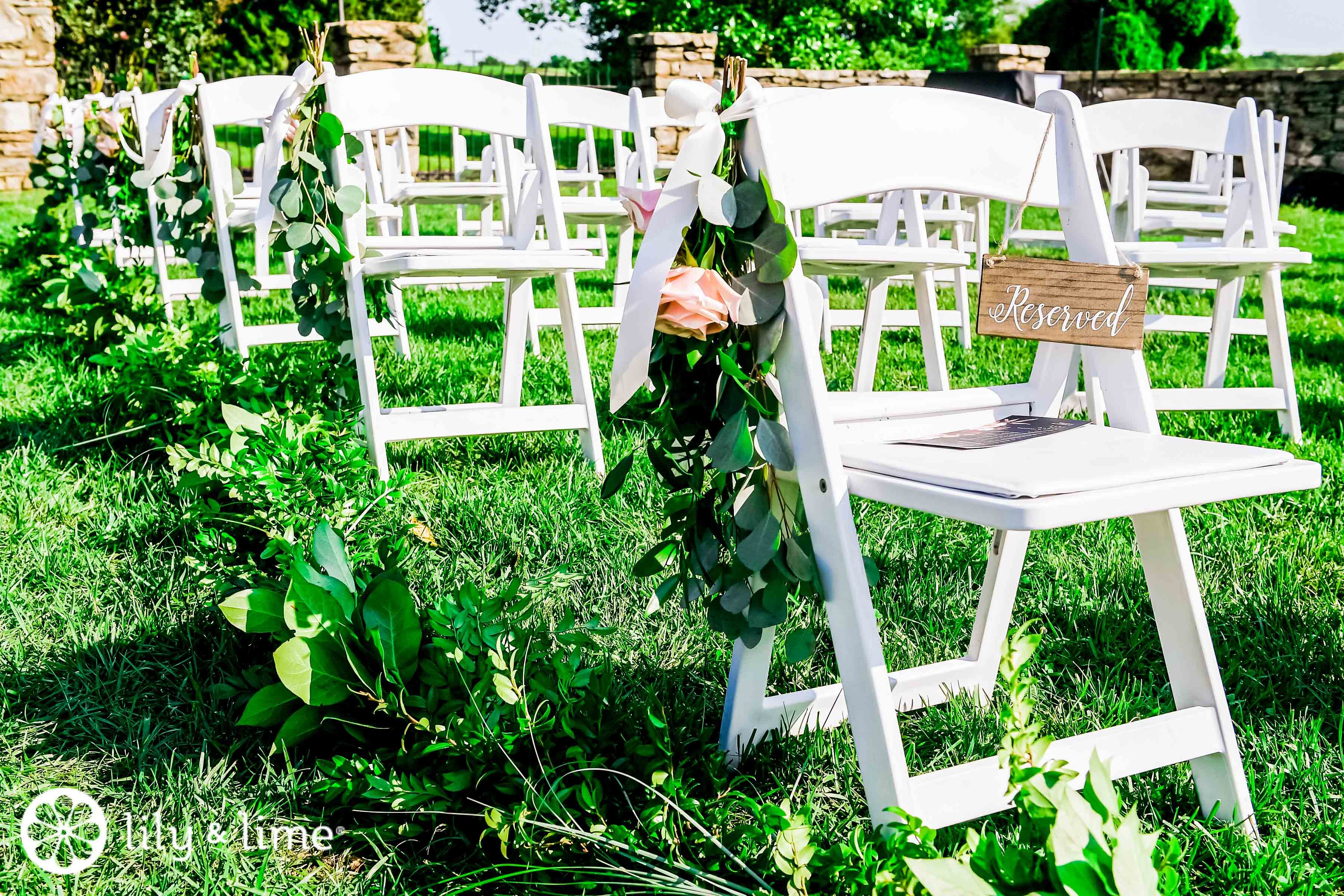 Spring arrives with the buoyancy of its own, bringing optimism with it which is infectious. It wills the blades of grass to push through the frost, the birds and bees to buzz and sing, and for the hearts to lift, even after we have all survived a dark and gloomy winter. After the last of winter draft has left and after the last snowfall of the season has passed, spring arrives in all finality, wiping the last traces of winter away with a clean sweep, bringing warmth and fresh promise of warmer days tomorrow. With the promise of warmer days comes the scintillating promise of parks filled with blooms, of birds chirping as you sit by the park, or long walks soaking in the sunlight, and most importantly, it promises of love, budding and blooming in all its glory.
When the temperature warms up, love fills the air instead of the chill of the wind. Maybe that's why spring is such a popular wedding season. The flowers are blooming, the sun is shining, and the air is filled with a burst of warmth and sunshine. These three months of spectacular beauty are so romantic and fairytale-like, which is why it's such a popular time of year to say "Yes, I do." And if you're feeling a little lost in the sea of trends and mushy details, don't worry, we'll get you back on track. We've created a list of stylish spring wedding ideas that you'll adore without becoming a Pinterest-copied, uninspired event, keeping the new year and recent trends in mind. Color palettes, centerpieces, clothes, cakes, and mainstays may all be personalized to create a modern, individual feel while still appreciating the season's beautiful embellishments.
The couple's attire: Let's start with the wedding attire for you and your groom. When it comes to your bridal style, take the spring motif to heart. The outfit you put on is responsible for the majority of your appearance. So, instead of going tacky, consider wearing a floral print dress and sprucing it up with intriguing floral embellishments. What better reason to deviate from the all-white rule? For the spring bride, a tea-length gown is a sweet seasonal choice, and for the spring groom, a light seersucker suit with a pastel bow tie and a floral boutonniere in the lapel is a pleasant choice. Your groom's bow tie can be a fantastic match for the blossoms on the altar, in the backdrop, or in your hand. A light-colored suit or an unusual jacket and pants are suitable for a less formal afternoon event. When it comes to suiting colors, they should consider light grey, slate blue, cadet blue, or tan. They might also think about things like a chance to have some fun with their suit while still appearing dapper.
Bridesmaid attire: Without a doubt, the bride's gown is the most important, but we cannot overlook the wedding party's role in complementing the bride and her appearance. When it comes to choosing a charming springy bridesmaid dress, the world is your oyster. Florals and pastel colors scream spring like nothing else! Pastel bridesmaid gowns are available in a variety of colors that are easy to mix and match. Allow each of your favorite ladies to pick out their own lovely pastel dress. Pastel bridesmaid gowns are definitely charming for a spring wedding, with colors like petal pink, gentle blue, lilac, and mint green. Don't forget that your wedding's atmosphere is influenced by attire! If a floral-print bridesmaid dress doesn't appeal to you, consider choosing bridesmaid dresses that give a different dimension to the surroundings, such as pastel patterned jumpsuits that feel modern and fresh or knee-length sundresses in light hues spruced up with unusual floral cutouts. Your squad will look great in a seasonally suitable silhouette. Butterfly-covered dresses add a whimsical touch. Dresses in powder blue that look great with pink and white flowers. Pink and green in gentler tones are a timeless, preppy combination. Your bridesmaids will stay cool in lightweight chiffon. Pink may be a lovely color for your bridal party, especially when used in a variety of ways.
Groomsmen attire: They should, in general, complement the groom. If the wedding is formal, the groom, groomsmen, and best men all wear the same clothing. For a time, forget about the men's wedding outfit advice and imagine something along the lines of this bright and lovely session. Stylish And Appealing Groomsmen outfits for spring, if it's a Gray, is a nicer, more rustic, and cooler alternative to the typical black for spring. As the weather heats up, they can ditch the jacket altogether, but keep the look smart by having your males wear waistcoats and hats. Choose light-colored suits for your guys to avoid overheating. Alternatively, go for a neck-and-neck look for your groom and his groomsmen juxtaposed with the pink and green ties for a preppy-chic affair.
Wedding Shoes: What you wear reflects how you feel. Floral shoes are definitely a terrific idea for a spring wedding, as they are fun and vibrant. Rock them with a stunning white or ivory rustic gown and light up the room! We don't deny that blush, white, and ivory heels are old and classic, but you can appear sophisticated and lovely in ivory heels with peep toes and rhinestones. Red, scarlet, emerald, gold, baby blue, peach, orange, navy - any hue will look great and amp up your spring bride style! Lace shoes are a must-have if you want to look romantic and classy at the same time! Remember to check the weather forecast. Working your way around to April showers is a good idea. Put on rain boots that complement your color scheme. Even if it doesn't rain on your wedding day, they'll look adorable! If you want to know what shoes are popular this spring, click here.
Ceremony decor: Without a question, spring is the ideal time for an outdoor wedding! Make your enchanted garden ceremony extra romantic by adding hanging lanterns and beautiful flowers. A garden is a beautiful setting for a spring event, and a crystal chandelier instantly adds glitz. Bring the beautiful spring season inside with a cherry blossom arrangement if the wedding is held indoors. The uncertainty of rain or sunlight is a feature of spring weddings. And here's the catch: think of umbrellas as cute centerpieces with some paper and natural flowers, ribbons, and pearls lightly added to them. You can also use an inverted umbrella and decorate it with colorful flowers or other lovely items. In reality, translucent umbrellas can be included and filled with fripperies. This will help to improve the wedding venue's design while also giving it a traditional flavor. Chairs are one of the other alternatives for your springtime ceremony. Don't be afraid to mix pink and orange chair cushions to brighten up your ceremony environment. A ceremony arch or arbor, whether indoors or out, is the focal point of your ceremony; to make it flow, dress it up with lanterns overflowing with wildflowers. If you're getting married on a large outside property, you've likely already considered setting up a canopy. Spruce it up with seasonal blooms for a rustic touch.
Bridal bouquets: A bridal bouquet can be constructed in a limitless number of ways for your spring wedding, from a large bouquet with a freshly-picked vibe to a small minimalist one, from a monochrome peach arrangement with just roses and peonies to a lively mix of in-season flowers. A beautiful, vintage-inspired luxuriant bouquet may be made with just a few classic peonies, vivid roses, and fresh foliage. For a vibrant bouquet, combine hydrangeas, peonies, ranunculus, Queen Anne's lace, and brooches. If you're a DIY bride, a pastel-hued bouquet made of paper flowers might be perfect for you. The best part is that you'll have a charming souvenir to use to decorate springtime tables after the wedding. To mirror the natural surroundings in your bouquet at your garden event, choose a simple arrangement of hydrangeas and roses. With dark and light peonies spruced up with stephanotis, you can't go wrong. For a charming look, pair your coral sash with a colorful springtime arrangement of roses, peonies, and billy balls. All you need for a stylish spring floral combination is a bouquet of daisies complemented with a checkered ribbon.
Bridesmaids' bouquets: Gone are the days when women were afraid to try new things with their wedding attire! Modern brides are known for going above and beyond to make their wedding day unique! Replacing your bridesmaids' floral bouquets with Easter-themed baskets down the aisle can give your springtime wedding a whole new depth. If this idea doesn't appeal to you, add pink, coral, and yellow flowers to a sky blue bridesmaid dress. Peonies and English garden roses are soft and luxuriant, and they go nicely with the beautiful tone of the bridesmaid's dress. Brides on a budget will like all-hydrangea bouquets because they are inexpensive. Consider adding a few punches of yellow to your purple rose bouquet if purple is the main color of your wedding color palette. Purple-hued roses, calla lilies, and tulips come to mind. Wildflower bouquets have a fresh-picked quality to them. Peonies and English garden roses are soft and luxuriant, and they go well with your bridesmaids' pastel-colored dresses, especially those in peach.
Reception centerpieces: A spring centerpiece is an absolute delight! A tall centerpiece with subdued hydrangeas and peonies may make a statement. Fill a high-impact centerpiece with ivory roses, white hydrangeas, white and pale-pink orchids, and dangling cymbidium orchids on satin ribbons to make a statement. You may also make tiny bouquets with soft-hued roses in vintage cups. That's impressive! If you like things a little different, swap out the standard centerpieces with a box of seasonal fruits - what better way to impress your visitors than with a sweet pre-dinner treat? A bouquet of cupcakes serves as a delectable centerpiece as well as a unique dessert display. Tulips are a traditional spring flower. The use of an all-white color scheme adds elegance. The perfect fit for your lovely southern wedding is a rustic wood box with wheatgrass and cotton sprouts, topped with different flowers in an apothecary jar. The idea of decorating a large table with vibrant potted flowers will appeal to you. Also, swoon-worthy is a vintage-inspired tabletop with a spring flair. If you prefer to do things yourself, collect vases of various shapes and sizes, wrap them in bright ribbons, and fill them with spring flowers such as gerbera daisies. Trust us, it's a lot of fun and really simple! Alternatively, for a stunning DIY centerpiece, simply place seasonal blooms in antique silver vases. Alternatively, drown orchids in a variety of cylinder vases of varying heights. A hanging arrangement will take your centerpieces to the next level. A selection of seasonal blossoms in various vases will wow your guests and create an impressive, exquisite presentation. Your visitors will remember a bouquet of purple flowers and greenery in a stylish square white pitcher. Consider putting together a beautiful Easter-themed tablescape. Use in-season blossoms like hydrangeas to decorate your tables.
Whimsical touches: You can consider using animal accents like butterflies, birds, rabbits, and squirrels, bringing the dreamy magic of spring together into a beautiful completion. While the dark months coax most animals to stay tucked away, spring is when the bees and birds, bunnies, and butterflies all come out to play. Having them be a part of your spring garden wedding can lead a truly whimsical touch to your special day. There are so many birds and bees inspiration that you can take from the internet, that you won't be stuck for inspirations. Just have fun, and watch it come together beautifully.

Spring is the nicest thing that could ever happen to the world. Love, too, is a gift to humanity! It's a time of year associated with rebirth, rejuvenation, and fertility. It's no surprise, then, that individuals desire to marry between March and June! When it comes to temperatures, spring is also a little unpredictable. Days can be scorching hot, particularly in May and early June, yet the temperature can drop dramatically once the sunsets. Nonetheless, it's a season brimming with opportunities for soon-to-be-married couples and photo opportunities for our expert and affordable wedding photographers and videographers, so have as much fun as you can!