Must-Have Emotional Father-Daughter Moments to be Captured on the Wedding Day
June, 23 2022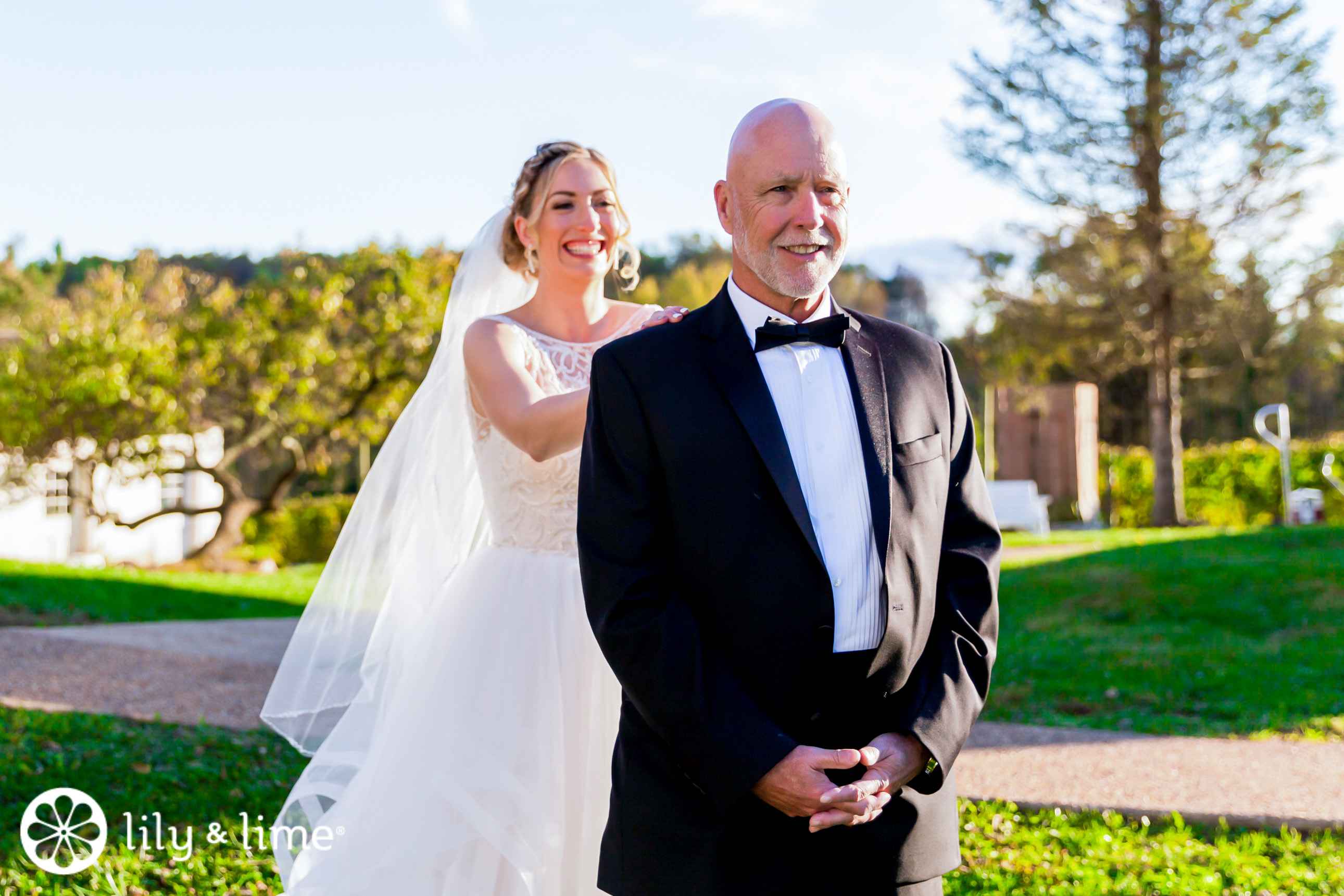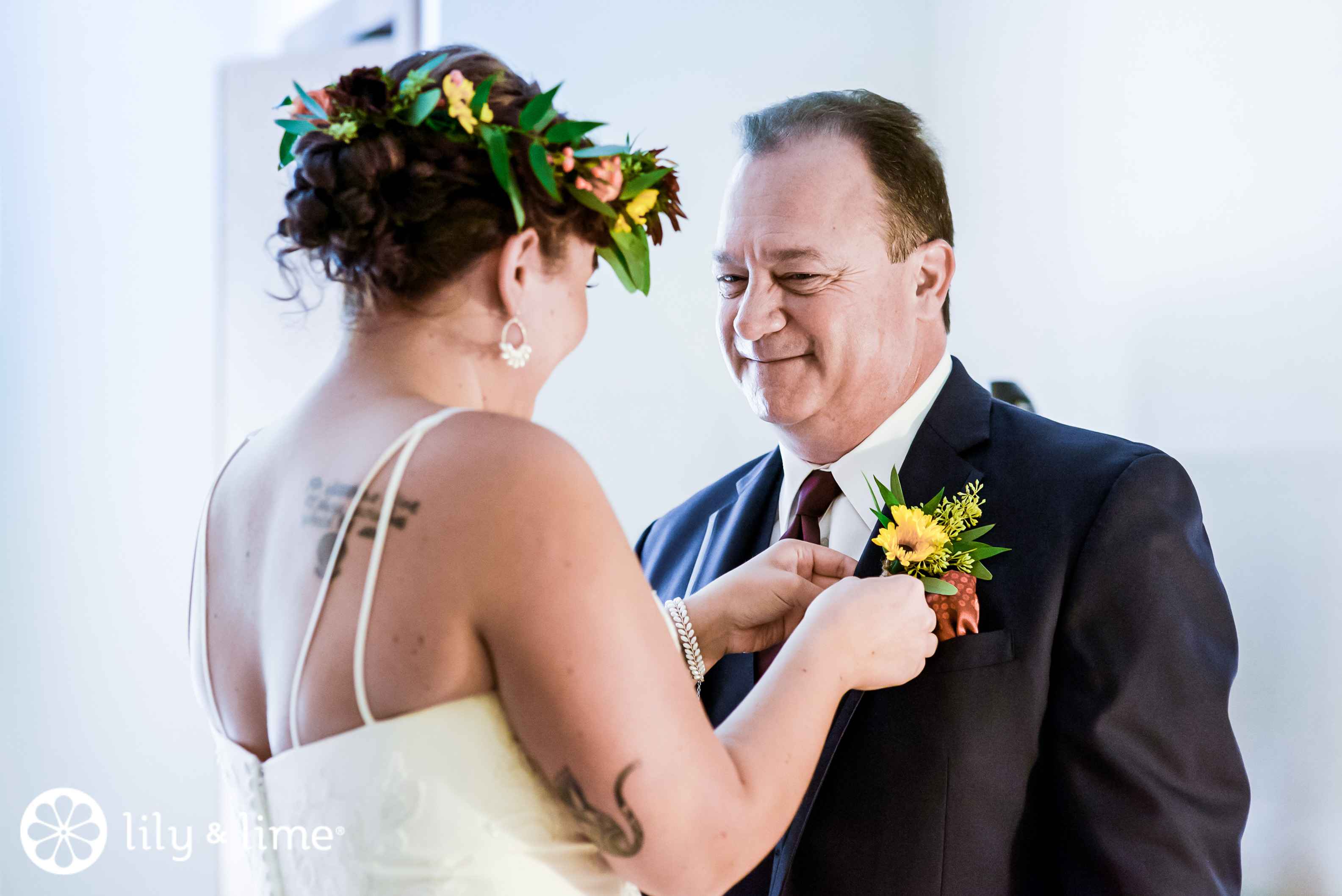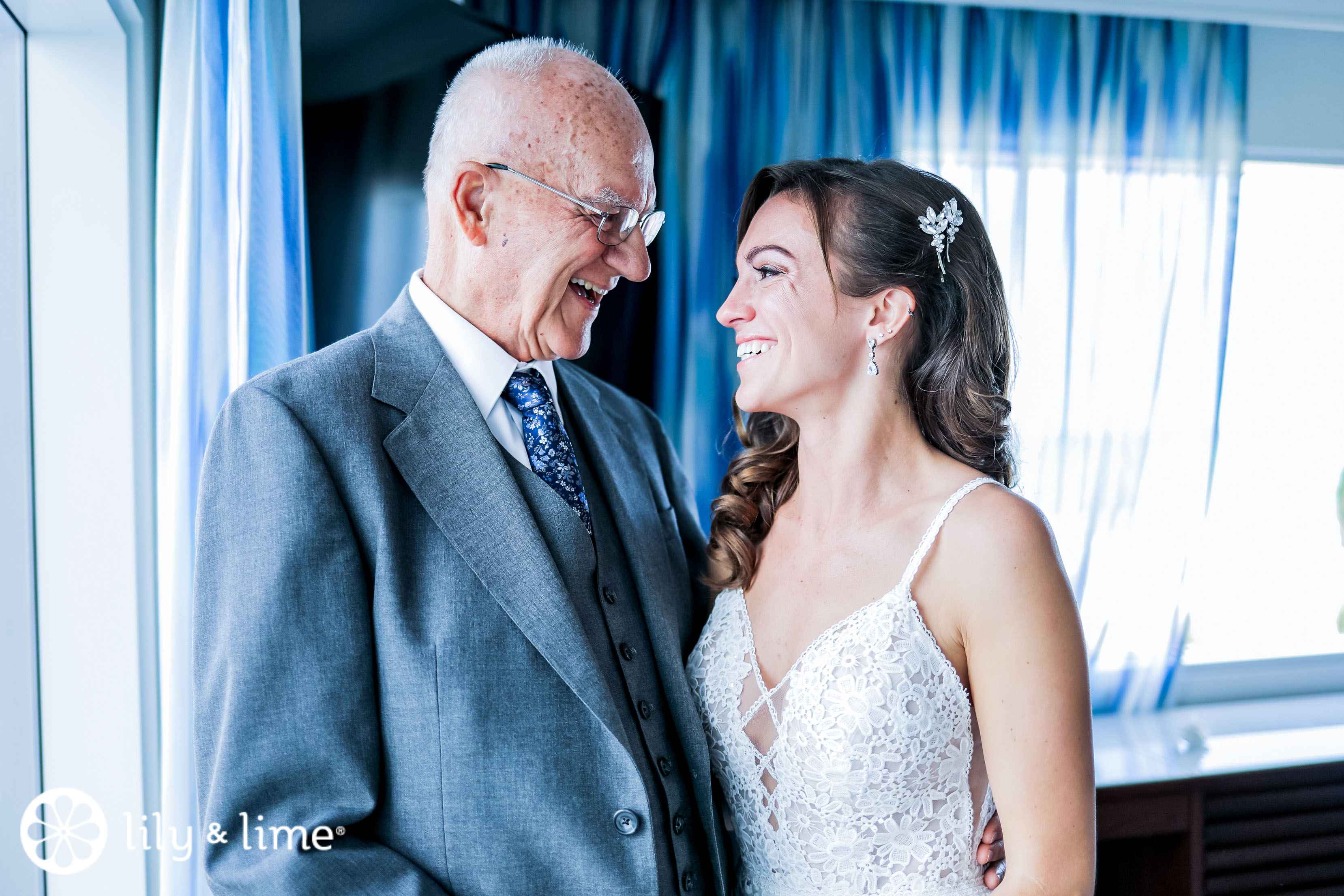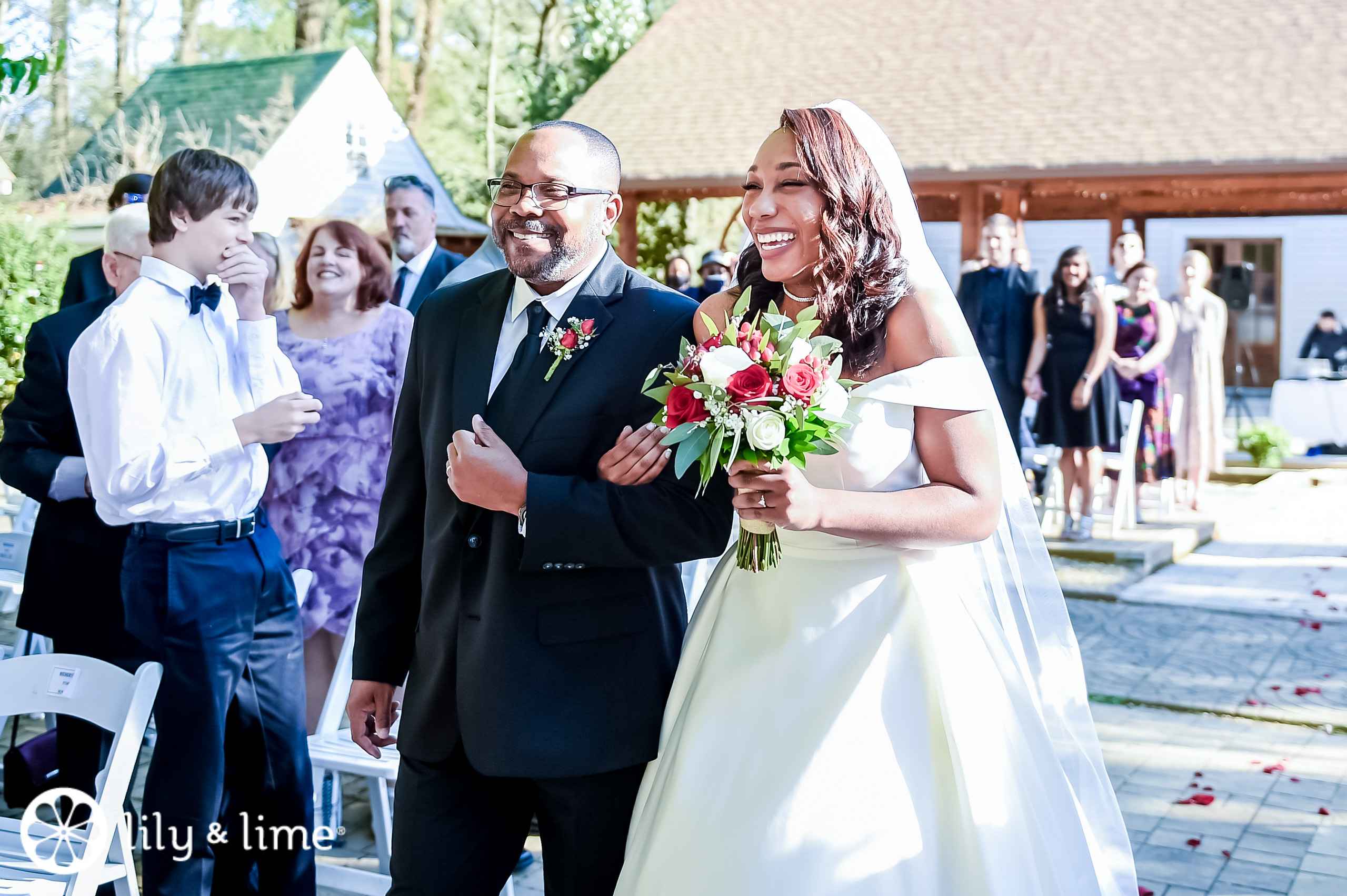 Father and daughter come with their own cartload of emotional gravity and the love between a father and daughter has not only found its space in the books, songs, and sonnets, it lives as blazing examples in our everyday lives too! And needless to say, you don't have to look far to look for gleaming examples of father and daughter and their unique love. From the time a father first combs his daughter's hair to the time he helps her solve a math problem, to the time the spouse of his daughter walks up to the father to ask permission for his daughter's hand, the father-daughter relationship is a tapestry studded by gems of memories. From countless football matches to endless "Dad, how do I do my taxes again?" fatherhood is made a thousand times special with a daughter! And when it comes to the wedding of the beloved daughter, emotions are bound to run high!
With the event of Father's Day slowly creeping into our calendar, we are here to talk about moments between a father and daughter which are extremely meaningful, and you will be happy you captured them on your wedding day! From the hug exchanged before you walk down the aisle with your dad to a teary smile on his face, all are precious moments just waiting to be captured. While any photo with your dad is bound to be precious, here are some of the precious moments you just can't miss.
Dad helps the daughter: Dressing up as a bride is an incredibly tender moment in weddings and offers a slew of emotional and tear-inducing photo opportunities. While this is the moment where most moms and MILs come in to share this precious moment with you, there is no reason your dad shouldn't be a part of this chapter too! Make sure to invite your dad in just as you wrap up dressing up for the ceremony, asking him to help you with some last-minute details. Whether it's him helping you put on an heirloom piece of jewelry, or he oh-so-gallantly holding up a shoe for his princess as you slip your foot into it, these are all incredibly precious moments you will love to have captured.
First look with father: Admittedly, bride and groom's first looks are more common than this but trust us, you will be happy you did this! A father-daughter first look will not only encourage you and your dad to catch up before meeting by the aisle, it leaves an array of gorgeous first look photographs in its wake. Your father has potentially dreamt of this day since the time you were born, and seeing you all dolled up for your wedding day is going to be incredibly priceless not just for your father, but also for you to have and hold forever. Seeing his little girl all ready to get married is probably going to make him very emotional, and you want your wedding photographers to capture those precious moments.
Moments before the walk: While the walk down the aisle is the most talked-about activity in the wedding, second to the vows, it is the moments right before the walk which has our whole hearts. The anticipation of the walk, the feeling of "this is it" for both the bride and her father, and the emotions of it all are an abundant playground for the wedding photographers to capture. Whether it is a teary hug, a kiss on the cheeks, or a proud look, all have to be captured, as it's the last private moment between the father and the daughter before they walk along the aisle for her to be handed over to the love of her life!
Father walks the daughter down the aisle: On her wedding day, a father traditionally walks his daughter down the aisle as a symbolic tribute to the idea of giving her away. If you can get past the patriarchal undertones, the practice can be seen as a thoughtful approach to including your father on your special day, which is how we see it. The majority of photographs of fathers bringing their daughters down the aisle show that the practice is still emotional and meaningful for some other ladies. It helps to have someone like your father accompany you down the aisle because it might be a long and daunting journey. Consider this: He held your hand when you were a toddler learning to walk, and now he's holding your hand as you boldly step into this new period of your adult life. Just thinking about it makes us tear up. Ensuring that these moments are captured is something that will make you truly happy in the long run.
Giving away daughter: After the walk down the aisle, you finally meet your intended, the person you will marry in a few moments. The giving away of the bride occurs at the wedding when the bride leaves her father or parents' hands and joins her fiancé. The ancient custom has grown into a symbol of love and unity for modern-day couples. Needless to say, this is an emotional time for both the father and the daughter, and the father will probably first hug the son-in-law, and hand over her daughter, not before sneaking in a warm hug or a kiss on the forehead. There is a ton of emotions right there, the emotions of a father finally handing his daughter over to a happily ever after, the emotions of the bride and the groom finally starting a new chapter in their love story
The speech: Fast forward to the reception, and another crucial moment we can hardly miss, is the speech of the father during the reception. The toast and the speech at weddings are generally tailored down to obtain just some important words for the couple to take into their married life, but even then a father's speech might run a little long or a little deep, and it is certainly a moment that wedding photographers need to keep an eye out for. Welcoming the guests, tales, and praises about your daughter, a welcome to your new son-in-law or daughter-in-law, words of advice, and a toast to the new pair are all part of a typical father of the bride speech. However, a father's speech might very well depend on their unique personality.
Father-daughter dance: Ah, there is something about a formal dance between a father and his newly married daughter which makes us swoon! It's the part of the ceremony when the bride acknowledges their father, and it symbolizes their thanks for their father's love as they embark on a new chapter in their lives. This dance, at its best, can create a pleasant moment of family connection; at its worst, it might feel a little traditional. In any case, it's a must-have at many, if not all, weddings. The father-daughter dance is a means to honor the person who helped the newlyweds through their lives. Wedding customs aren't one-size-fits-all, and they shouldn't be treated that way. There are numerous options for brides to personalize the father-daughter dance.
Groom's little girl: How can we talk about father-daughter relationships without mentioning the groom and his little girl, who will most likely be running around in a fluffy outfit, looking as sweet as a button, and, if she is older, will most likely be snapping cute photos for her Instagram! In 2022, it's not uncommon for children to attend one or both of their parents' weddings. It's sometimes a second marriage for mom or dad, and other times it's because the grandparents decided to postpone their wedding. Whatever the cause, how amazing is it to be able to share in their joy on such a special day? If you are the groom, pose with your little girl for some pictures which will hold value for as long as you both live!
A kiss of a loving parent: A kiss of a father before he walks you down the aisle or sees you in that stunning dress is precious and needs to be documented by all means. Whether it is a kiss on the forehead as his eyes tear up, or a cheeky kiss on the cheeks as they sway to the music, there is something about it that is priceless and needs special focus from the wedding photographers. After all, it is this loving gesture that both you and your father will hold near for years to come.
Leaving the house together: Your childhood house is probably the place that holds a special place in your heart and a photograph of you and your father walking out together as you head out of the house to marry the man of your dreams is something unique and special. There is something so classic and timeless about that last walk a father and daughter take together that it certainly deserves a special place in your wedding album.
In the car together: Whether it's you and your dad driving to the wedding venue, or the church, or the courtroom, something about the anticipation in the air which is almost tangible, translating beautifully into some gorgeous photography. Maybe it's the last ride you request your dad after endless after-school activities that he had to drive you to and from!
Twirl for your dad: Your dress is the central piece of art for every wedding. You have probably saved up for it or carried it from one generation to the next. Whether it's your mother's vintage lace wedding dress or your favorite designer bridal gown you have been hunting for months, a wedding dress is a spotlight stealer for sure. Ensuring that you surprise your dad with an eyeful of your bridal look, whether it is twirling for your dad, or surprising him by sneaking up on him with your gorgeous bridal attire is a must. Twirling for your dad to show off your dress is probably done many times already and it's never too late to do it again!
Unique Father-Daughter Photo Ideas And Tips
Father-daughter portrait: Request your wedding photographer to ensure that they get some amazing father-daughter portraits in from your wedding day. Whether it is a perfectly coordinated posed photoshoot of you and your dad at a cute spot in your wedding venue, or it is a sprinkling of candid moments that resulted to be photographic pieces of art, you will never regret father-daughter portrait photography.

Find a quiet place: The moments between father and daughter are precious so you will want to deflect all potential distractions and noise. Request that your photographer or videographer find a private location where you may share your first look with your father. You'll want to remain away from any areas where visitors may be arriving or where employees may be setting things. This will not only allow you and your father to get a few moments before the wedding for any last words or thoughts, but it will also help the photographer or videographer to work without much problem.

Let your photographers be far but ready: You want those stunning and precious photographs, but you don't want to make yourself or your father uncomfortable or awkward. Ask your photographer and/or videographer to stay back and photograph the moment with a longer lens. We recommend an 85mm lens or longer for photographers. This will allow you and your dad to take it at the moment without feeling too overwhelmed. After all, not everybody is perfectly comfortable in front of the camera!

The gift of a daughter: Your wedding day is the perfect opportunity to gift your dad a stunning and thoughtful gift. Whether it's a handwritten note or a thoughtfully picked-out gift, like an inscribed watch, it will surely add to the emotions in the room. If you're planning on giving your father a gift on the wedding day, this is a great time to do so. This guarantees that the photographer will be able to capture some stunning photographs of him opening it out in front of you.

Slot in time: If you don't make room for it, it never gets done! Make sure you leave enough time in your schedule for the first glimpse between father and daughter. This is something that your photographer or wedding coordinator can assist you with. About 30-45 minutes before the wedding ceremony, we recommend having your first look with your father, if you are not doing a first look with the groom. The initial examination will take approximately 5-10 minutes. Whether you're doing a first look or not, there are many suggestions to be found online for structuring your timeline.

Let your planner know: Let anybody who needs to know, knows about your plans for some pictures with your father. Whether it is a wedding planner, your photographer, or a videographer. When they already know that you want to do a first look with your dad, this will help them when putting together your wedding day timeline. This will also help to set expectations for your wedding vendors so that you can arrange the rest of the day accordingly! It is best if you can plan the itinerary of the day well in advance and let everybody involved know about it!

Make it a surprise: How about pulling off a surprise first look with your father? Nothing like raw emotions to get some stunning captures! If you think you can pull it off, try to arrange up the first look without letting your father know. Allowing him time to prepare is one method to accomplish this. Then give him a reason to enter the room or wherever the first look is taking place, by having a family member or a member of your wedding party do so. Just let him know if this makes things more difficult, it will still be a memorable occasion.

For the father who was never present or passed away: Not all parents are present or not all brides have the best relationship with their dad, and we recognize how this can be such a challenging time in such cases. There are many options to consider if doing a father-daughter first look is not an option for you. Many brides will do a first look or a dress reveal with their mom, bridesmaids, or siblings and the photos are priceless! Some brides decide to do a first look with their grandma and grandpa.
Pictures speak in a thousand words and work like pocket-size time machines. You probably already know how highly we value the marvel of a well-timed photograph. A smile, a laugh, a tear, all caught in a photo square for you and your father to cherish forever! While every photograph with your father is probably equally important, we strongly recommend you not miss the above-mentioned captures on your wedding day. This way you can forever gleam as you bask in the fact that your dearest dad was an important part of your special day and as you said "I Do", he was right there, bestowing his blessings onto you!