Incredible Wedding Venues for Couples Who Love Wildlife
February, 24 2022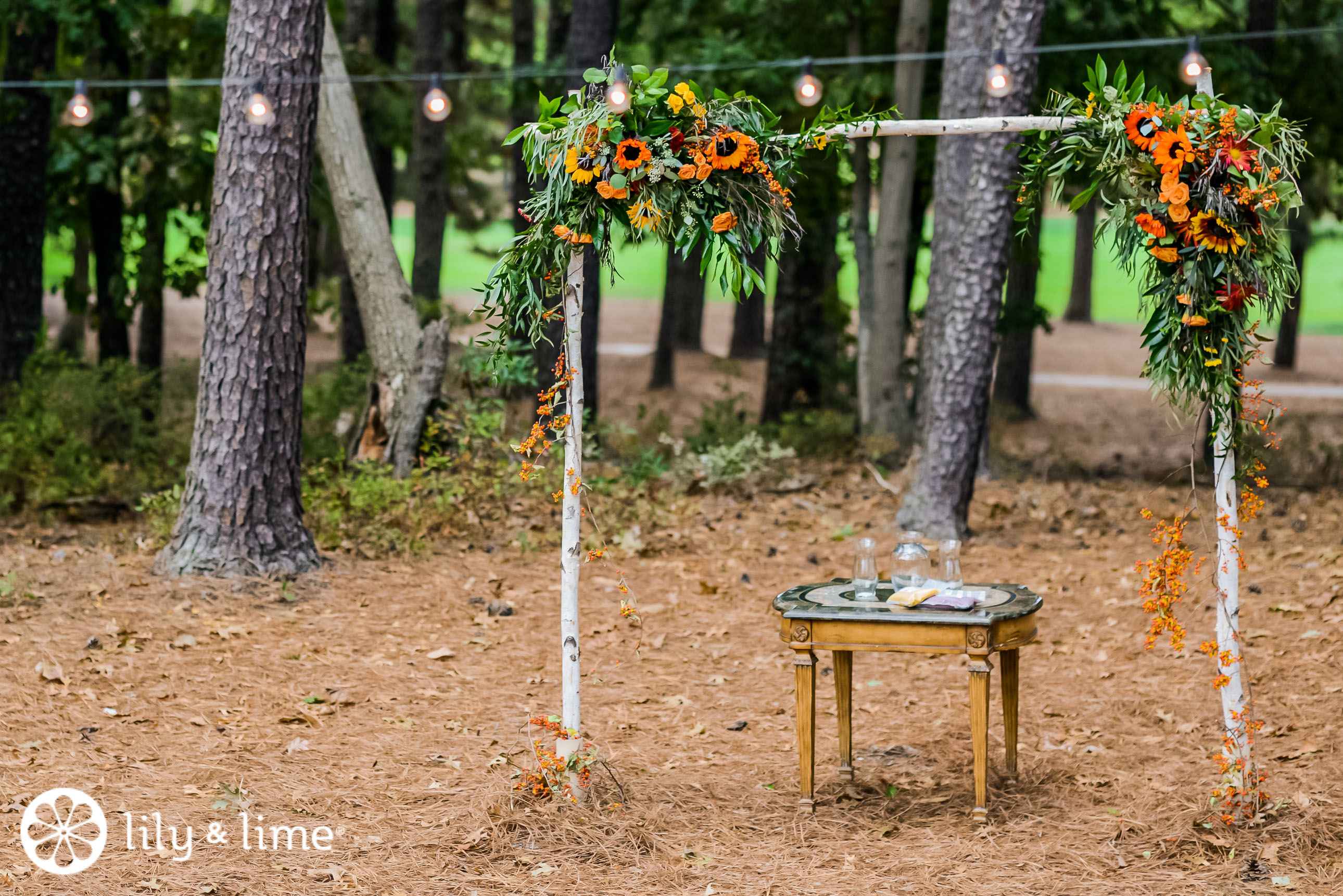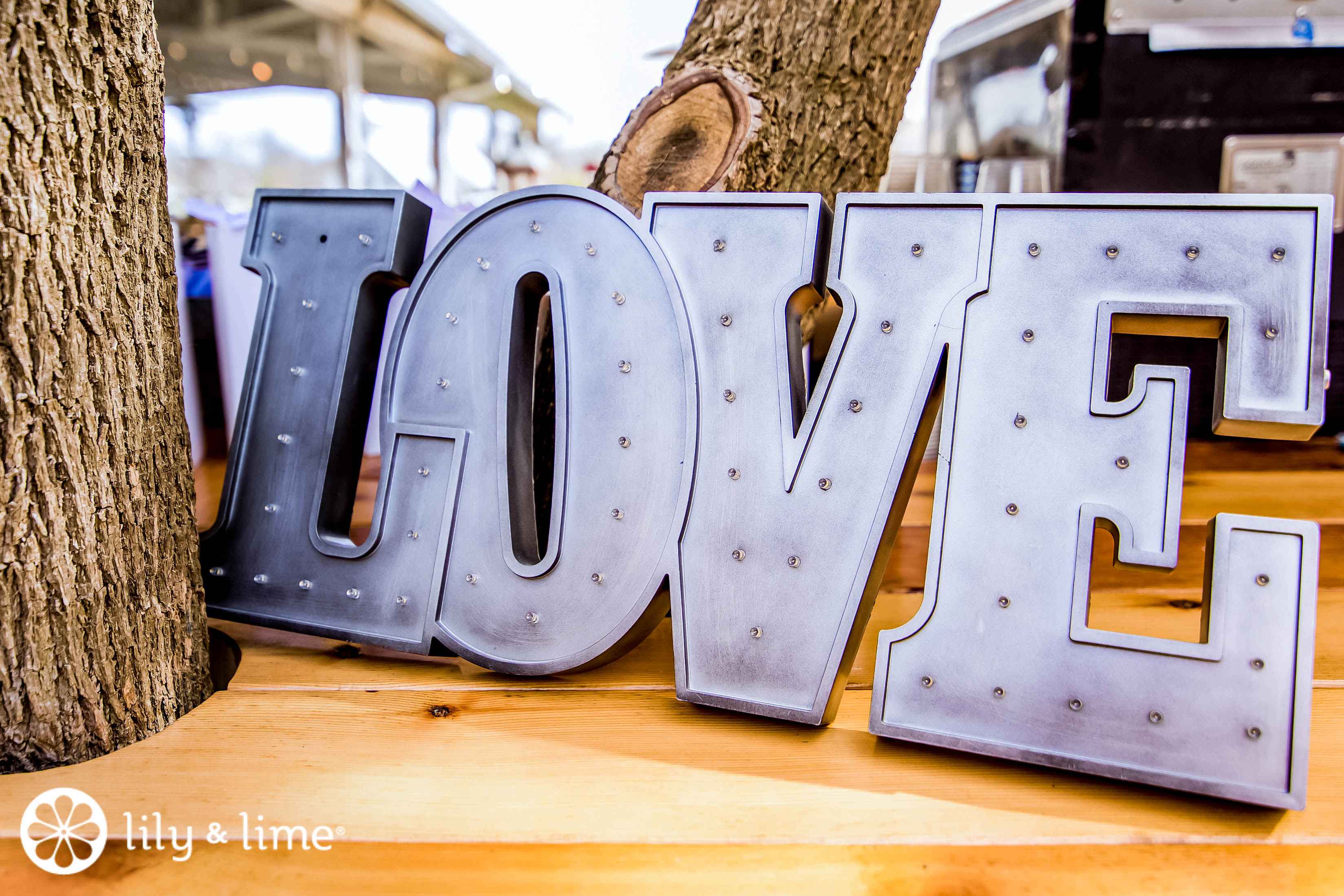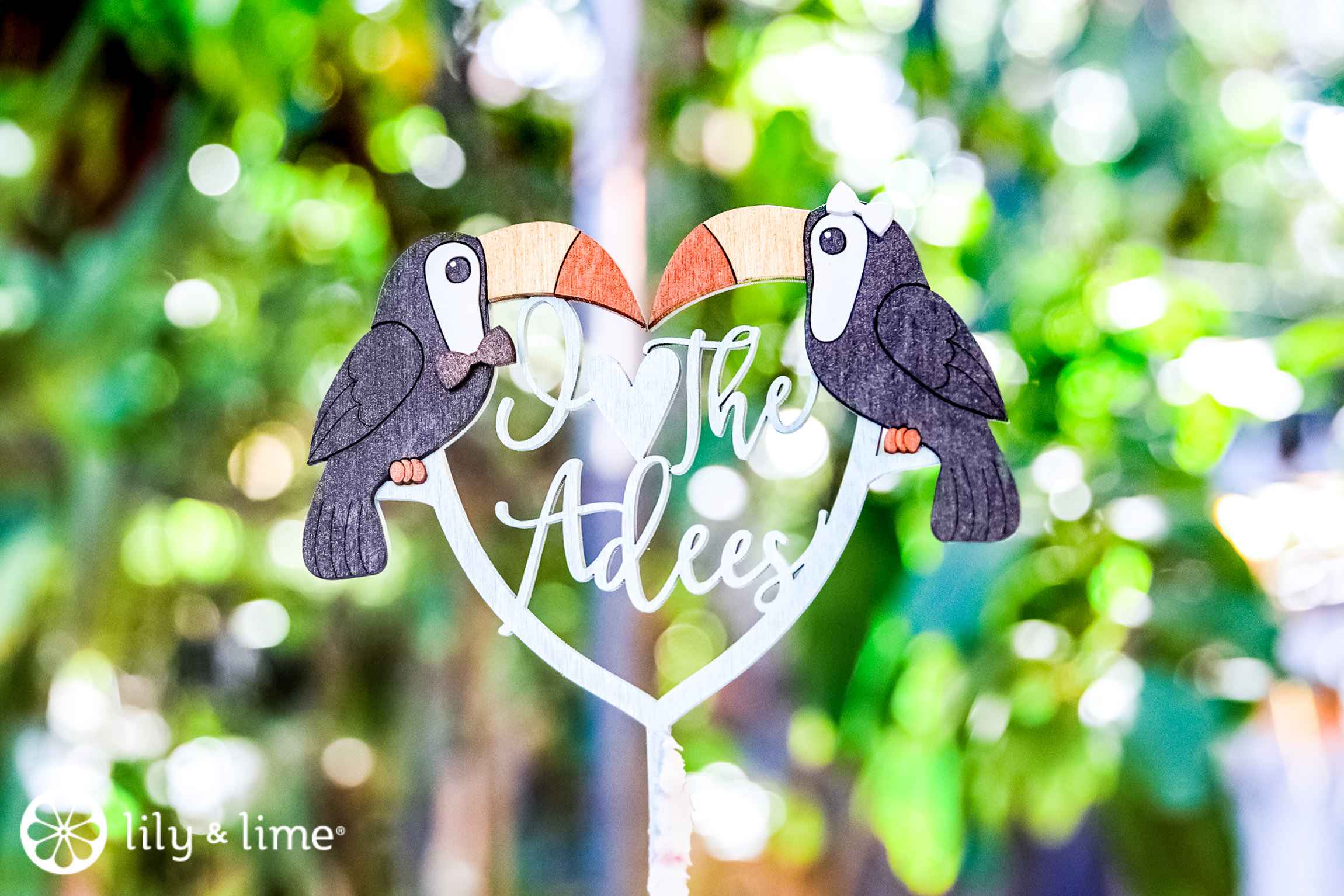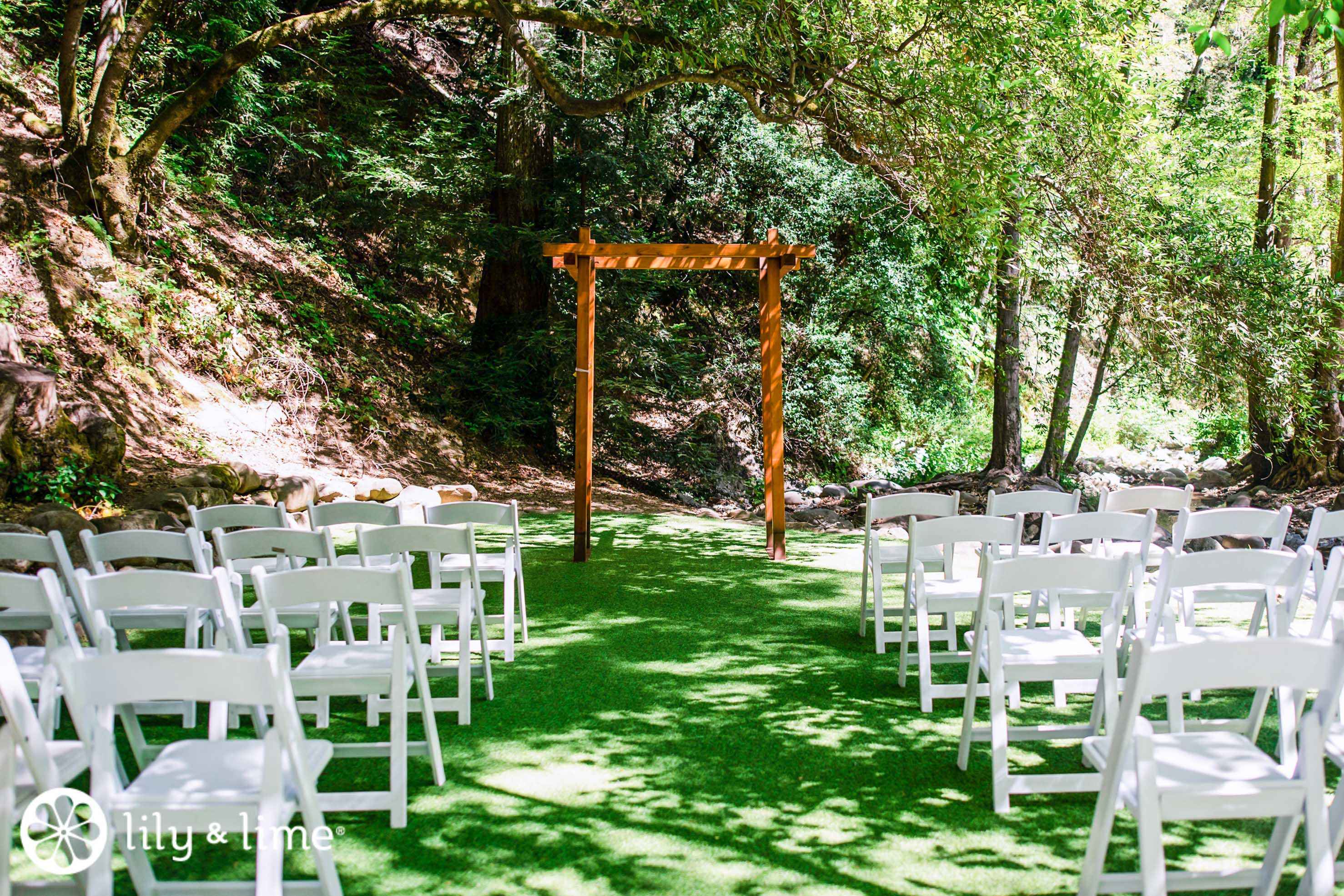 There is no denying the fact that finding the perfect wedding venue for your wedding day is no small feat! We completely understand that! We know how it feels that soon after getting engaged the only question that you will be asking yourself every now and then is, "where should I get married?!" Well when it comes to wedding venues, the options are endless! If by any chance you have thought of an outdoor wedding venue, then the sky's the limit! From urban rooftops to charming courtyards, to rolling hills of vineyards- and yet, the most majestic of all the choices is to go somewhere deep in the forest and then exchange your romantic wedding vows under the trees, the ideas are boundless! Well, you also know that everyone around you will have an idea of the perfect wedding venue for you, but you need to feel that the venue is just right for you, so we are here to help you with that! You know us, we just love unique and rad wedding venues, so you came to the right source for the best places to get married!
So, if you and your sweetheart are great nature lovers who have endless love for wildlife, these forest wedding venues have you covered! We've done the forest scavenging for you and came up with a glass greenhouse that's tucked under a canopy of wattle trees, a log cabin in a redwood grove, a vintage summer camp in a forest and so much more. We have curated a list of 10 incredible wedding venues for couples who love wildlife. We are damn sure that these locations on our list will definitely catch your eyes and heart and before you reach the end, you might find yourself booking one of them!
Have a happy wedding venue hunting!
Haiku Mill in Maui, Hawaii
If you are amongst those brides who have always dreamed of a romantic destination wedding in Hawaii, but sandy beaches are not exactly your preference, then congratulations we have got you covered! You got to check out Haiku Mill, in Hawaii, if a wedding in the wild is what is always on your mind! A classic and ancient sugar plantation sprinkled with old-world elegance, this incredible wedding venue features ornate, unique hand-picked treasures from around the world and is encircled with aromatic jasmine and gardenia flowers! We can assure you that your wedding celebration at this whimsical location will be nothing but a dream come true. In fact, our affordable and professional wedding photographer will also have stunning wedding photography opportunities to capture in the most creative frames! The courtyard of this lovely wedding venue opens up to the beautiful Hawaiian sky, which always reminds everyone about the beauty of this mesmerizing and enchanting island! We can assure you that your wedding guests and even our professional wedding photographers will not be able to get over the charm, charisma, and uniqueness of the space! Your wedding guests will truly be left captivated by the gorgeous romance of the setting. Your wedding celebration at this location will be cherished and talked about for years to come! Haiku Mill in Maui is nothing but a truly magical spot on a magical island and is indeed one of the best places for all the couples who are die-hard fans of mother nature and wildlife to get married in style and out-of-the-ordinary way!
Wolf Oak Acres Oneida, New York
No matter whether you are planning a romantic elopement with the love of your life or planning to have a grand and memorable celebration in wildlife with 400 of your wedding guests, we have something really chic, unique, and of course, classy for you! Wolf Oak Acres Oneida, New York is nothing but a fabulous nature wedding venue in Upstate New York offering a fantastic setting with a variety of wedding spaces for your big and special day! With so much to capture in the best of frames, our creative New York wedding photographers will have a bucket full of photography opportunities to capture swoon-worthy wedding photos, especially bridal portraits! Everything about this romantic location is just breathtaking! Having your "I do" moment in a rustic wooden chapel, near sparkling waters, in the woodland groove is nothing but really incredible and utterly romantic! Once done with the outdoor wedding ceremony, you along with your lovely bridesmaids can venture into the pristine green grounds for some fun-filled wedding party photographs to add a memorable and fun touch to your wedding portfolio! Since you and all your wedding guests will be surrounded by so much amazing scenery, we can promise you that all your wedding photos will be nothing but incredible!
Sawyer Family Farmstead in Cashiers, North Carolina
There is so much to talk about this stunning wedding venue! There are endless reasons why this family-owned and operated mountain wedding venue is surrounded by nothing but wildlife all around is incredibly special! The picturesque and enchanting setting of the majestic Blue Ridge Mountains, the scenic and whimsical views of sparkling Lake Glenville, and lastly, the romantic setting on a family-run Christmas Tree is definitely worth seeing! Say your romantic vows to the love of your life in a pristine and tranquil outdoor ceremony atop a hill encircled by green Frasier fir Christmas trees, mountain laurel, blueberry bushes, and lovely grapevines! Not to forget the romantic rustic barn which holds the capacity to accommodate up to 200 wedding guests. The location also features a dance floor for you and your partner to shake a leg together for a romantic and fun-filled wedding night! Not to forget the beautiful and romantic Tuscan lights decorations, one-of-a-kind chandeliers, farm tables, and Chivari chairs that make the entire ambiance more inviting and romantic for you and your wedding guests to enjoy! This stunning wedding venue also features a deck, porch, and fire pit for your wedding guests to sit outside (especially during the spring and fall season) and relish the romantic and soulful sounds of mother nature!
Timberlake Earth Sanctuary Whitsett, North Carolina
There is nothing more beautiful and scenic than sharing your "I do" moment with the love of your life in a setting that is nothing but tranquil and surrounded by long towering trees! Remember, the wooded forest setting where Bella and Edward from "Twilight" got married? If that is what you have always envisioned for your wedding day, then you must check out this stunning location just outside of Greensboro for your outdoor wedding ceremony! Timberlake Earth Sanctuary Whitsett is a perfect location for all the couples who love wildlife and always wanted to get married in such a setting! This stunning and scenic North Carolina wedding venue features a variety of outdoor locations for a romantic and intimate wedding ceremony, including woodlands, an orchid, a scenic pond, along a pretty garden! With so much to capture, we are pretty much sure that our North Carolina wedding photographers will have a great time and fun documenting your wedding day here! With the woodlands, your wedding ceremony at this location will have endless rustic and romantic vibes! If you want you can have your wedding reception under the starry city skyline or can also plan to host a tented reception in the courtyard area! This enchanting wedding venue is nothing but a perfect weekend getaway! So, in short, it is one of the best destinations for all the couples who are planning a weekend wedding!
The Vineyards at Betty's Creek Sylva, North Carolina
Gracefully situated in the Nantahala National Forest, the Vineyards at Betty's Creek Sylva in Western North Carolina is nothing but a truly spectacular wedding venue with thrilling views of the Great Smoky Mountains! Not only offering majestic backdrops for a romantic and classic outdoor wedding ceremony, but this enchanting North Carolina wedding venue also features five different and unique ceremony sites to choose from for your big day! Nothing is more romantic and whimsical than having your "I do" moment beneath a canopy of trees on the garden lawn while the golden glow of the sun shines over you and makes the ambiance more romantic and magical! This kind of setting is also a great option for outdoor photography opportunities. Our North Carolina wedding photographers capture mind-blowing outdoor wedding photos in the best of frames! Apart from the canopy of trees, this majestic wedding venue also features the lodge's patio boasting alluring views of the surroundings and the Smoky Mountains. Not to forget the flower garden overlooking the beautiful orchard where you and all your lovely bridesmaids can pose for gorgeous wedding party photos. Well, you can also pose with your brand new partner in this flower garden for some really unique and romantic couple portraits in the wildlife! This wedding venue in the Western North Carolina area is an ideal wedding venue for all those couples who have a great love for wildlife!
Santa Lucia Preserve in Carmel, California
Have you always dreamed of a one-of-the-ordinary wedding ceremony amongst the Redwoods and then an incredibly romantic wedding reception in the most gorgeous barn for a memorable celebration? You might love this wedding venue! The Santa Lucia Preserve just might be that incredible wedding venue that will make all your wedding dreams come true! The moment you will see this incredible wedding venue, your mind will be completely blown and there is only one thing that will come to your mind and that is- "magical!". It's not only us or our affordable wedding photographers in California, but everyone believes that there is something so dreamy and really unique about a wedding ceremony held amidst those tall trees with your closest friends and family members! The Santa Lucia Preserve wedding venue is a member-owned community and conservatory with a mix of estate homes, lodging, equestrian facilities, a private golf club, and much more! Trust us, this whimsical location is indeed a breathtaking place to visit, and undoubtedly a popular choice for wedding ceremonies and other celebrations!
Cedar Lakes Estates in Port Jervis, New York
Well, it is absolutely no secret that we love a good camp wedding here at Lily and Lime, but one thing that we noticed after seeing a couple of them- there is no better and amazing wedding venue than Cedar Lakes Estate in New York! Gracefully settled in the heart of Hudson Valley, this whimsical wedding venue was once a 1920's summer camp and is now a perfect or we say the best destination for a one-of-a-unique and dreamy camp wedding! The entire ambiance of this lovely wedding venue in New York is incredibly romantic and extremely inviting! Not only offer a spectacular backdrop for a memorable and professional wedding photography experience but your wedding celebration at this location will be nothing short of magical! Host your special day here and then describe your wedding as the Moonrise Kingdom-inspired wedding! We are pretty much sure that you and all your wedding guests will love their on-site stay in cabins or the lodge! Pretty amazing and magical, isn't it?
The Terrain in Glen Mills, Pennsylvania
Yes, you read that right! We are talking about Anthropologie's counterpart, Terrain! The mind-blowing flagship location, Terrain at Styer's, is situated in the historic site of J. Franklin Styer's nursery, a classic Philadelphia landmark for over 100 years! This location is also loved by our creative wedding photographers as it offers endless photography opportunities! With over lush five acres of enchanting and ever-changing blooms, this wedding venue is nothing short of perfect for all the couples who love wildlife! If you are planning a classic winter wedding at this location then your wedding portfolio will have beautiful holiday trees, twinkling lights, and a cozy fire pit! Summer and spring weddings at this wedding venue are also very enchanting and alluring and full of photography opportunities!
Malibu Rocky Oaks in Malibu, California
All the newly engaged couples who are looking for the most breathtaking wedding venue in California, we have got you covered! Have you ever thought about how your wedding day celebration would feel in the hills of Malibu on a helipad surrounded by lovely and picture-worthy vineyards? If that excites you the way it excites our talented and affordable wedding photographers in California, you must get hitched at Malibu Rocky Oaks! Trust us, this is indeed an amazing location. The moment you will step into this location, you will be mesmerized by the beauty of the setting! Having a wedding ceremony at this location will definitely make your wedding the talk of the town! Just think how pretty and amazing it would feel getting hitched to the love of your life here! A wedding celebration here will give your ceremony an incredible 360-degree view of the majestic Santa Monica Mountains that will look nothing but makes you feel like you are in the clouds! Trust us, your wedding photos will look like they are straight out from a fairytale! After your romantic outdoor wedding ceremony, you can host your wedding reception dinner on long tables next to the pool! And with that stunning setting, you and your darling are off to a wonderful start as a married couple! We can assure you that after your wedding day at this wedding venue, your family and friends will be telling everyone about your special day and what a wonderful experience it was for them also!
The Springs in Magnolia, Magnolia, Texas
Have you ever dreamed of getting married to the love of your life in a setting of your choice, like a place gracefully covered with forests, towering trees, beautiful blooms, and endless sunshine? If this is your dream wedding idea, then you must check out the Springs in Magnolia, Texas for your big day celebration! This classic and picture-perfect woodsy location is just an hour north of Houston! The best part of having your wedding celebration at this location is that there are two completely separate wedding venues to choose from for your wedding day celebration! You can either choose Stonebridge as your wedding ceremony spot and leave all your wedding guests enchanted and mesmerized with its white limestone walls and stone bridge that leads to the wooded ceremony site! Or you can also go for the Pinehaven as the wedding ceremony site for your outdoor wedding ceremony! As its name indicates, the Pineheaven is encircled with majestic pine trees that indeed lend an awe-struck backdrop for wedding photography! With the space to welcome up to 320 wedding guests, having your wedding ceremony at this location will be nothing but just magical and whimsical!
Summing everything up! If you and your future spouse are all about spending time outside in nature or are big-time wildlife lovers, then these incredible wedding venues should be there on your list of best wedding venues for wildlife lovers!