Month End Wedding Resources: February 25th, 2022
February, 25 2022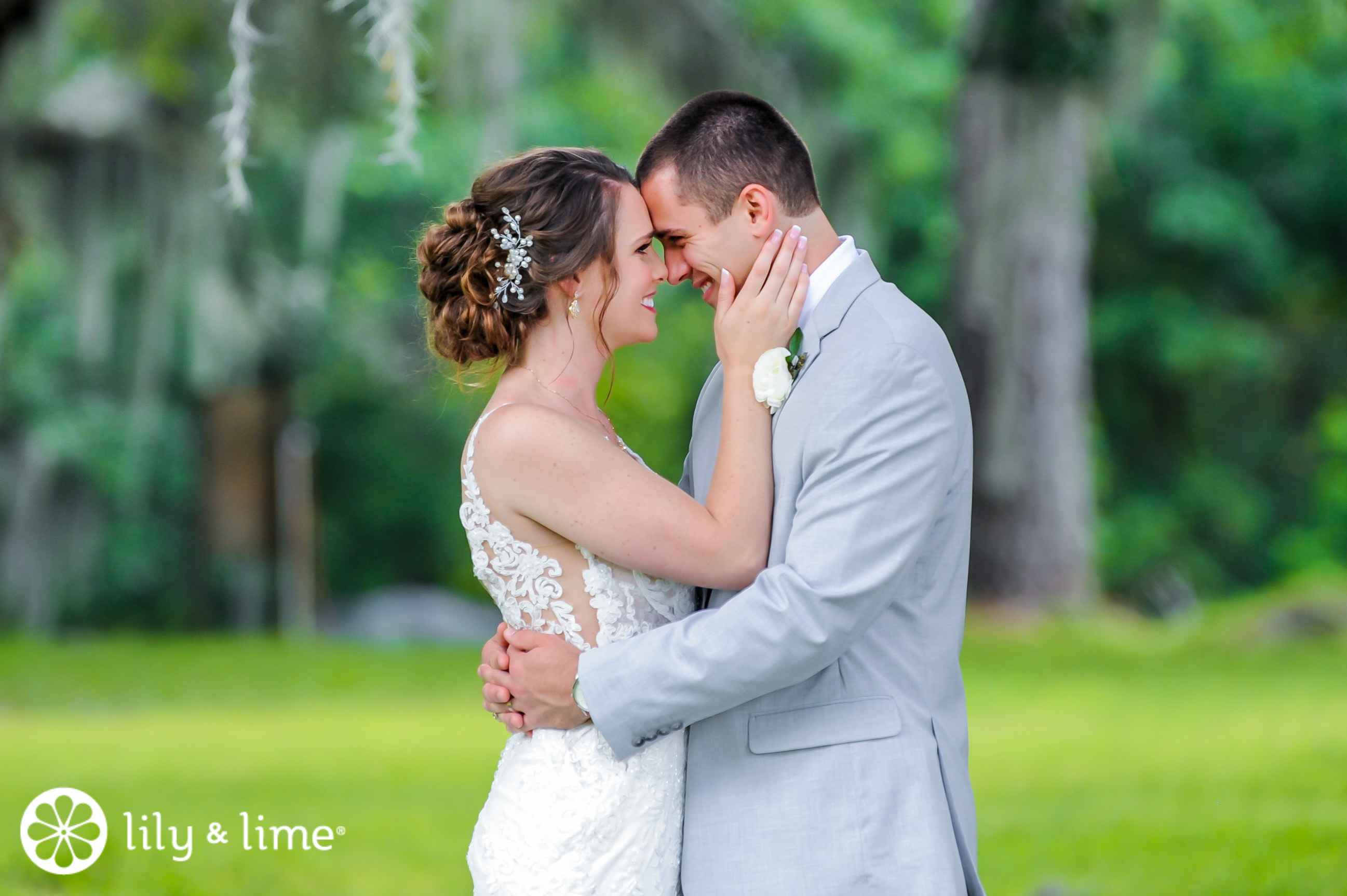 With the onset of pleasant temps and clear skies, when the weather is slowly turning warm and there is a fresh scent in the air from the blooming fields, we are once again excited to bring you some of the most exciting wedding updates for all our pretty brides who are planning a wedding in 2022 or early next year. So what's the scoop for 2022 wedding trends? From brides wearing puffy sleeves and sneakers in the bridal fashion realm to them becoming more aware of eco-chic wedding ideas with sustainability taking the entire floor of wedding planning, 2022 is a year of change, and what can be a better metaphor for change than a session of spring wedding planning?
In this February edition of our favorite wedding resources, we are talking about a wide variety of different things. From destination wedding guest etiquettes and hairstyles according to wedding dress necklines to finding one of the coolest wedding venues in the United States and Black wedding dress designers to narrow down your wedding gown shopping spree, the list is enormous and we promise that is wholesome. We also cover the latest wedding trend of "Fairycore" wedding ideas and spring wedding cakes to add to the list of your spring bridal checklist. Let's check out what's waiting for us!
Who wouldn't be jumping in joy whenever a destination wedding invitation arrives in the mail? Isn't it the most ideal opportunity to take that long-awaited trip while simultaneously honoring a special couple? However, there are a few destination wedding etiquette guidelines you should be familiar with before you start looking for flights and booking hotel accommodations. Before getting excited about all the dreamy destination wedding details- whether it is soaking up under the Hawaii sun or relaxing in a cozy cabin up in The Rockies, there are some wedding guest etiquettes for destination celebrations. In this next article from the house of Martha Stewart Weddings, Lindsay Longacre of LVL Weddings and Events speaks about appropriate protocols for destination wedding attendees and covers some crucial points. From how you shouldn't be assuming that you are automatically getting a plus one to how you shouldn't be nagging the couple about accommodations near the wedding and why you shouldn't be a last-minute planner, these destination wedding guest etiquettes are very well described. These points not only make you a good wedding guest but also makes the to-be married couple feel comfortable having you on their biggest day. These wedding guest etiquettes also go a long way to say that you care!
3 Things a Destination Wedding Guest Should Never Do
via Martha Stewart Weddings
After choosing your dream wedding gown, it's time to focus on your bridal hairstyle. Rather than treating your wedding dress and bridal hairstyle as two exclusive things, matching both of these will create the dreamiest results. Let your bridal hair match and enhance your wedding gown and you will feel like the finest version of yourself. Whether it is a glamorous bridal summer updo matched with a satin sheath wedding dress or a loosely tied ponytail adorned with flowers for your winter wedding to go with your princess gown, matching the wedding dress and hairstyle can be the ultimate way to a harmonious bridal look. It might be difficult to know where to begin if you don't have much experience with hairstyles, especially when it comes to putting together a coherent appearance. In this article from Martha Stewart Weddings, Nunzio Saviano who is the owner of the eponymous salon in New York City, and Temur, who is the lead stylist at Sharon Dorram Color at Sally Hershberger, were asked for their advice on finding the perfect bridal hairstyle. According to them- the easiest approach to make sure your bridal hair matches your wedding gown is to start at the neckline. This article has compiled a list of bridal hairstyles that look great with today's most fashionable wedding dress necklines, such as the scoop, off-the-shoulder, and high neck. It's worth noting that some necklines will allow you to be more imaginative than others. If you are looking to find an exclusive bridal hairstyle that will match your wedding dress, browse through these hairstyles that go best. The choice might just alter your mind about your bridal 'do!
The Best Hairstyles for Every Wedding Dress Neckline
via Martha Stewart Weddings
Trust us when we say that finding the ideal wedding venue is no easy task. "Where should I get married?" becomes the first question you will be wondering soon after being engaged. There are so many wedding locations to choose from, and everyone will have their own vision of the ideal wedding location for you to get married. However, we believe that the wedding venue choice should feel personal and be appropriate for you, and this next article from the house of Green Wedding Shoes takes us on a spin! Whether you want to marry in a greenhouse, a castle, a treehouse, a rustic and refined barn, or even a summer camp, no venue is too unusual. So, let's have a look at the selection of the top wedding locations. With so many wedding venue options to pick from, it can be difficult to narrow down your options and choose one that fits your budget, location, and aesthetic criteria. We believe that this article has at least one perfect wedding venue for you, your spouse, and your style, from mountain locations with panoramic views and rustic-glam summer camps to sophisticated landmarks in your favorite cities.
Top 26 Coolest Wedding Venues in the United States
via Green Wedding Shoes
Wedding trends come and go, but there are some that come and stay forever! In this latest non-traditional wedding trend alert from Green Wedding Shoes, we are understanding what a "Fairycore" wedding aesthetic is. Through fashion, decor, and beauty, Fairycore wedding style taps into the more magical aspects of nature. In this pandemic era, the sparkly wedding subculture of the original fairytale wedding style has risen to prominence, thanks in part to TikTok. Fairycore wedding themes are the enchanting cousins of the cottagecore wedding aesthetic, and we can't get enough of it. It features motifs like furry animals, mushrooms, butterflies, soft pastels, springtime, and a sometimes blurry, often sparkly aesthetic. Striking a perfect balance between cottagecore wedding style and fairytale wedding details along with sprinkles of rustic chic ideas, the Fairycore wedding ideas are all about chatting with your fairy woodland friends while gathering mushrooms and picking berries, which looks straight out of a dream!
How to Plan a Fairycore Wedding: The Magical Aesthetic That's Perfect for Nuptials
via Green Wedding Shoes
For years, Black bridal designers have been at the forefront of bridal fashion innovation, but many of them have not received the recognition they deserve. Bridal fashion is perhaps one of the most poignant examples of the lack of diversity in weddings. In recent years, the wedding industry has made progress toward becoming more inclusive, but there is still work to be done. Few people of color come to mind when thinking of mainstream wedding dress designers. The issue isn't a lack of talent or beautiful designs, but rather a lack of exposure and representation. Contrary to popular belief, there are numerous Black wedding gown designers to choose from. These incredible Black craftswomen and craftsmen can be found all over the world, and their work is nothing short of fabulous. In this next article from the house of Brides, they came up with a listing of 21 Black wedding dress designers you should know to bring attention to them and their amazing craftwork. These Black wedding gown designers continue to make waves in bridal fashion with show-stopping and intricately designed gowns for all, in an industry that has often overlooked people of color. So next time you are on your hunt for the dream wedding gown, don't forget to look at these incredibly talented Black wedding dress designers!
21 Black Wedding Dress Designers to Know
via Brides
If you are planning a spring wedding, you are probably thinking about how to incorporate the blooming season into your special day. A wedding cake is one of our favorite ways to celebrate the arrival of spring. Sure, a classic white confection is always in style, but from March to June, we can't help but fantasize about romantic, spring-inspired styles for weddings. There are a plethora of festive ways to incorporate a seasonal touch into your big-day dessert. Consider a cake with fresh flowers and pastel colors like lilac, powder blue, lemon yellow, and soft blush. If you are ready to find the perfect wedding cake design to inspire your own, browse through these favorite spring wedding cakes ideas from the house of The Knot. For instance, you can also use dried and pressed flowers as a creative way to incorporate florals into your confection, as seen in one of our favorite spring wedding cake trends. However, color and decorative accents aren't the only things that make a cake speak to your spring wedding date. Check the vivid spring wedding cake ideas for inspiration!
27 Spring Wedding Cakes We're Swooning Over
While planning your wedding, just remember to keep one very important thing in mind: Try to have some fun! This is your wedding after all! Don't get too hung up on the tiny details and focus on what's truly important: celebrating the love the two of you share and getting married, all while surrounded by your friends and family. And do not forget to smell the fresh air and say cheese to "spring" while planning your big day in the most glorious season!