Spring Signature Wedding Cocktail Ideas
March, 29 2022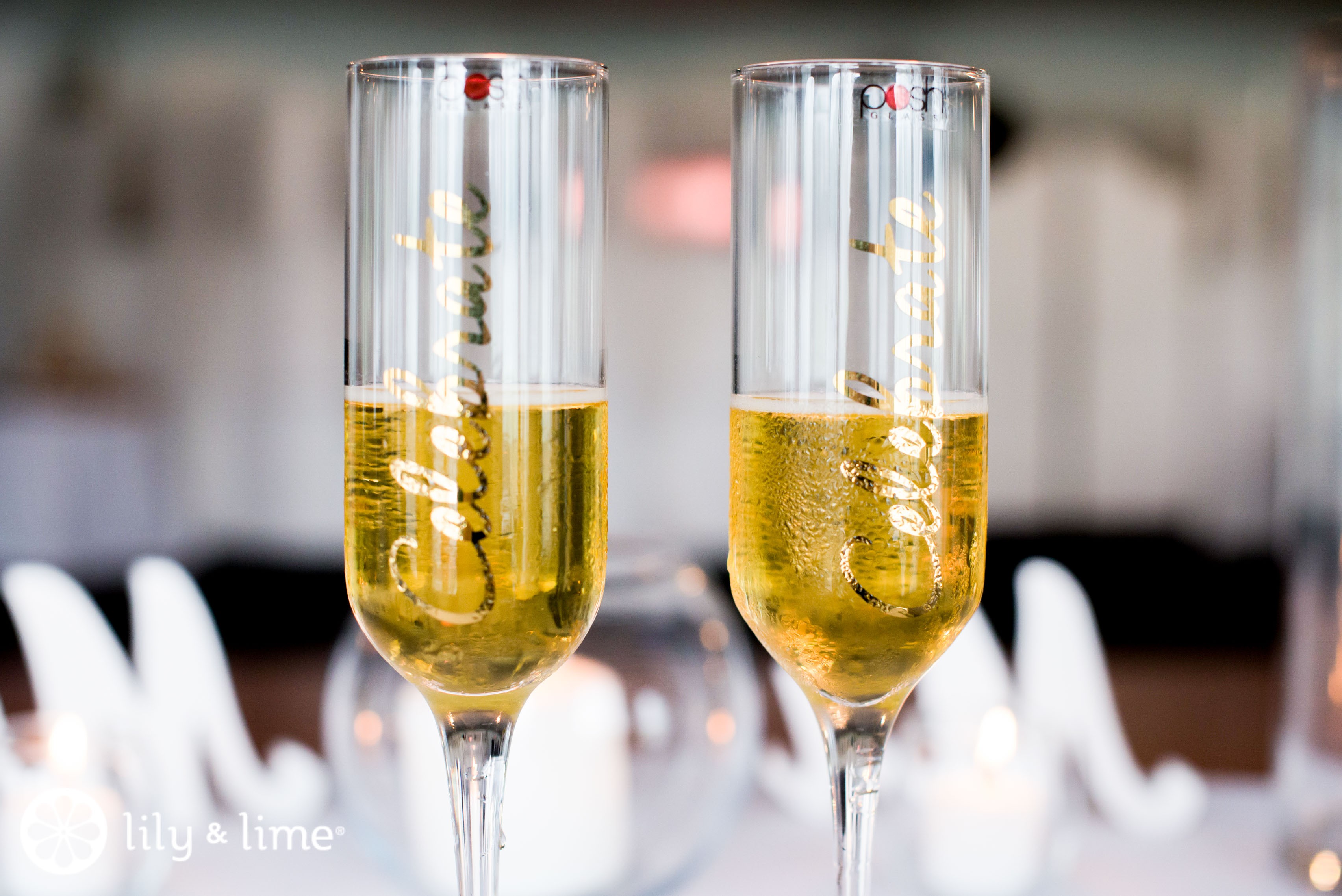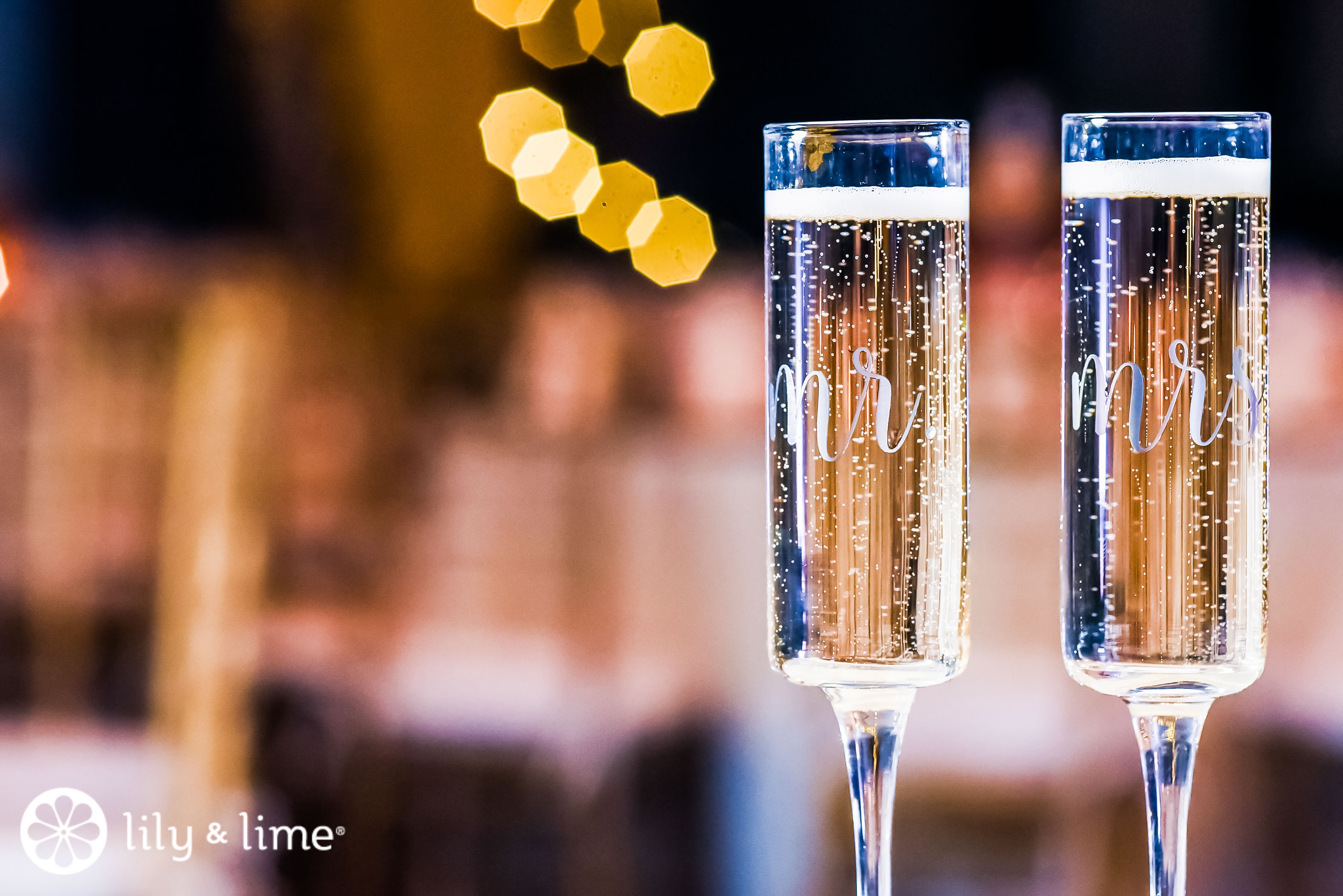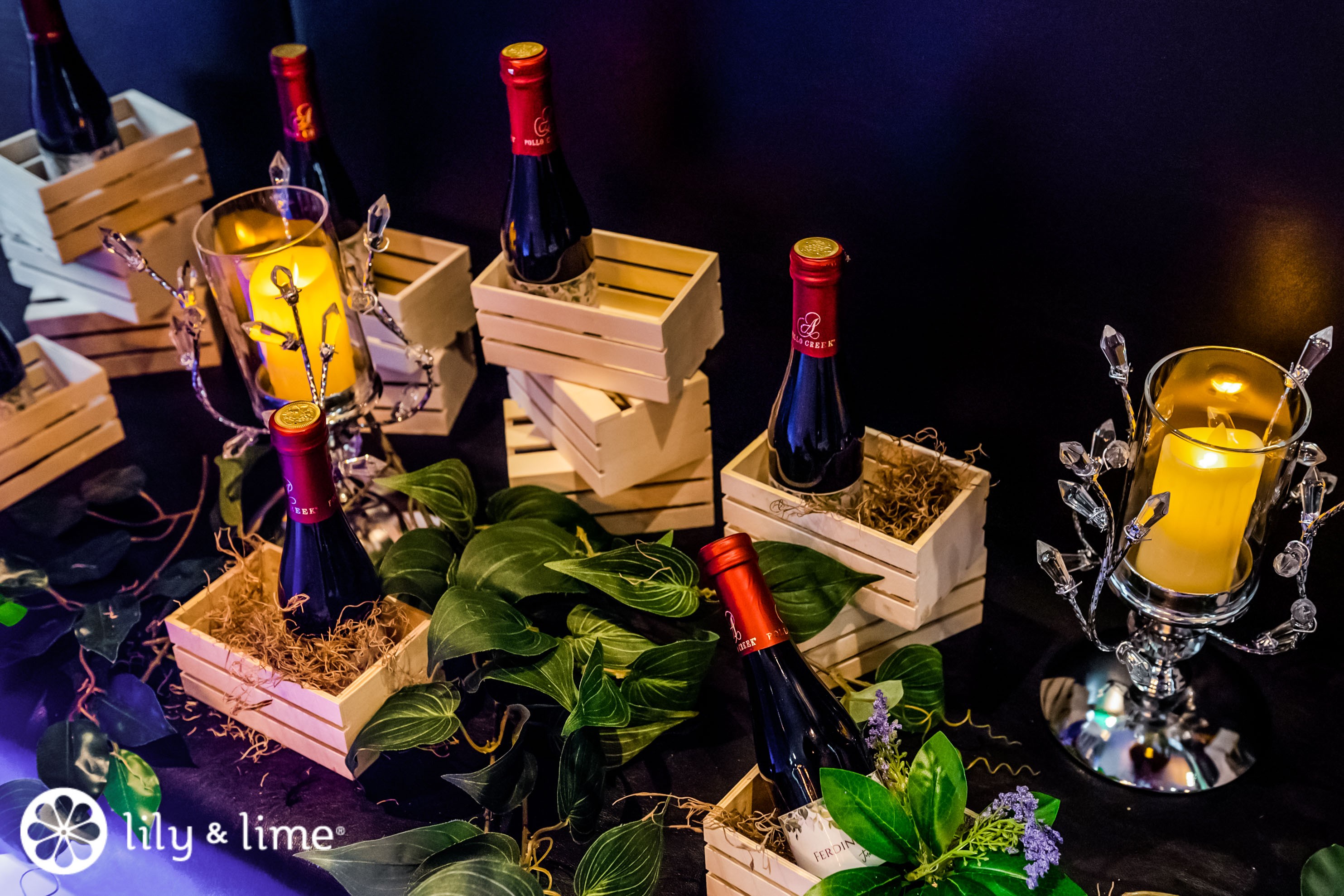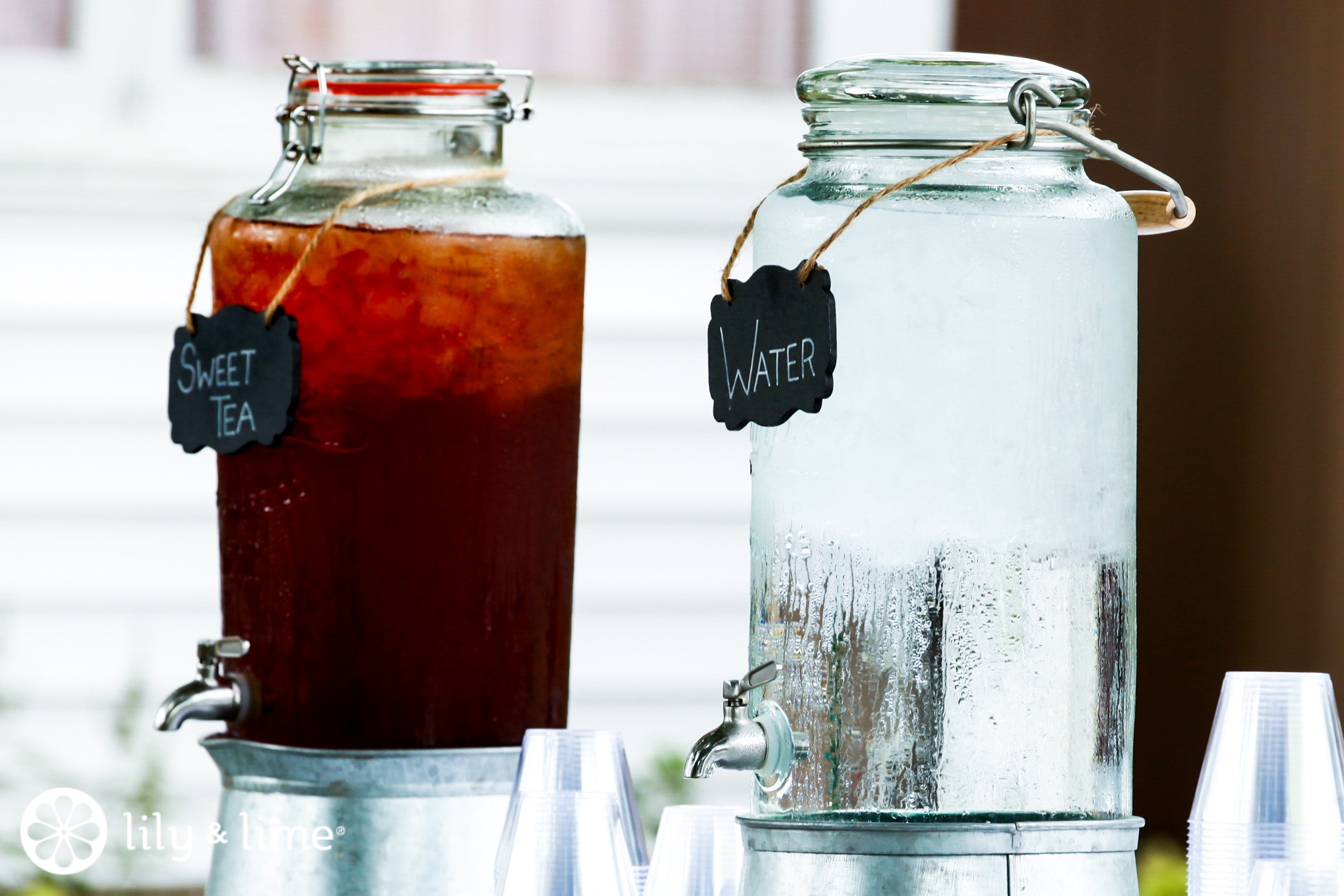 Your wedding is an opportunity to share your love with your friends and family while also incorporating your personal style as a couple through choices of delectable wedding reception desserts, colors, dresses, flowers, or the type of venue. Each wedding detail and idea is special and unique to the life you've built together so far, as well as the many unforgettable memories that lie ahead of your big day. Of course, one of the most enjoyable aspects of any wedding is the reception that follows the ceremony. But you should also not forget about the much-awaited cocktail hour as you test cake samples and decide whether to have a seated dinner or a buffet and go through the delectable sweet wedding table trends. Consider incorporating signature wedding cocktails into the mix by infusing the best of the season you are getting married in if you truly want to create a personalized wedding from start to finish. So if you are hosting a springtime wedding, let the season of newness and bright sunshine bring its share of radiance into your cocktail hour! As the world starts to awaken from its winter slumber, bring fresh flavors into your wedding that resonate with new blooms and bright colors.
When it comes to planning a spring wedding, there are no limits to your creativity. It's a season to celebrate, with light, bright color palettes and fresh flavors incorporated into your dinner menu. Not to mention the plethora of charming blooms that have just emerged after the winter months, all begging to make a statement. Since every spring wedding details for your big day have been meticulously planned, from your gown to your vows, bouquet, and shoes, don't overlook the signature wedding drinks! With your own signature cocktails, you can make your event even more unique and fun. We put a new spin on some classic adult beverage recipes that will be the talk of the bar. Any crowd will love these spring wedding-inspired cocktails! With some new cocktail recipes that would be perfect for a spring wedding reception, it's finally time to raise a glass to warmer weather and longer sunny days!
If you have decided to set up a drink station at your wedding and want to serve cocktails, you can certainly make them seasonally themed. Cucumber, strawberry, rhubarb, lemon, and lavender are just a few of the refreshing spring flavors to look to for inspiration this upcoming springtime. It allows you to serve vibrantly colored cocktails with lively garnishes that are also in keeping with the season. And what's even better? You don't have to limit yourself to just one. It's perfectly acceptable to select one or even a few signature wedding drinks. It is, after all, your special day!
Our favorite springtime signature wedding cocktails:
Hibiscus Arnold Palmer Drink
Can you think of a more glamorous and refreshing drink than a chilled Arnold Palmer on a bright spring afternoon? So go ahead and add hibiscus tea and homemade lemonade to the classic Arnold Palmer recipe, and you'll have the most refreshing Hibiscus Arnold Palmer drink in no time. Hibiscus tea and limeade combine to make a refreshing cooler that is both visually appealing and thirst-quenching. Of course, you could always add a shot of bourbon for the adults. Gin, vodka, or rum would all work, as would a sparkling wine to finish the glass. This bright pink-colored wedding drink from the house of Fit Foodie Finds is all about quenching the springtime thirst in style, which your guests are definitely going to love!
Spring Margarita with Kumquat
We are all about loving citrusy and lime wedding drinks that are not only bright and radiant to look at but also tasty and flavorsome! And we cannot ignore the power of Kumquat cocktails for spring weddings. The perfect spring cocktail, this Kumquat-Pink Peppercorn Margarita from the house of Flair Project is another bar-quality wedding cocktail that you can make at home. It's unique, refreshing, and most importantly, simple to prepare. Silver Tequila, kumquats, agave nectar, and pink peppercorns are all you need to make this DIY wedding drink. If you prefer your margaritas with a salt rim, the pink Himalayan salt is a great way to "dress up" your drink.
Rhubarb Bellini Prosecco Cocktail
Who's ready to celebrate the season of spring after a long and dreary winter? Let your wedding guests enjoy refreshing Rhubarb Bellini Prosecco cocktail drinks on warm and bright days of springtime! With rhubarb sprouting in the garden, a glass of this Rhubarb Bellini Prosecco Cocktail from the house of Flavour and Savour is the ideal way to welcome spring! It's a light sparkling wine cocktail made with Prosecco and an easy rhubarb compote. Make rhubarb compote from fresh or frozen rhubarb in 15 minutes, cool, and spoon a couple of tablespoons into a champagne flute or cocktail glass. Serve with a glass of Prosecco. That's it! This is a light and bubbly drink that is usually a holiday wedding cocktail. It is delicately pink and has just enough sweetness to balance out the tartness of the rhubarb.
Cherry Julep
A spring wedding and a cherry julep cocktail are a match made in heaven! The Cherry Julep recipe by Martha Stewart is a light and refreshing gin spring wedding cocktail option made with Cherry Brandy, grenadine, and lemon juice, and it's ideal for beating the heat. Muddle cherries, cherry juice, sugar, and lemon juice in a mixing glass. Combine the gin, sloe gin, and cherry brandy in a mixing glass. Stir in the ice cubes for at least 30 seconds to combine. Fill a rocks glass halfway with cracked ice and strain the cocktail over it. Garnish with a lemon slice and a splash of seltzer. A substantial amount of crushed ice is balanced by sweet cherry brandy and refreshing lemon juice. Serve over crushed ice and enjoy the refreshing sips of this brightly colored spring wedding cocktail!
Plums Sparkler
Champagne can be an exciting drink for a spring wedding! So if you're going to make a cocktail, make it a champagne-based spring wedding cocktail! Although the plum sparkler cocktail drink has a lot of sweetness, the soda and the sparkling wine can perfectly balance it out. To keep this cocktail from becoming too sweet, purchase a brut sparkling wine. You can always adjust the sweetness by adjusting the amount of Lillet Blanc and orange liquor used as per this cocktail recipe by Dirty Laundry Kitchen. The flavors come together in an unexpected and lovely way. If you try this plum sparkler cocktail, you will definitely agree that it's subtle and sophisticated, with just the right amount of sparkling gold to get the spring wedding party started.
Spiked Lilac Lemonade
Nothing says springtime to us more than a glass of freshly squeezed lemonade! Once known to be picnic staples, lemonade recipes have upgraded to amazingly delightful wedding cocktail recipes, and we love every version of it. On the other hand, lilacs are always considered to be one of the prettiest spring wedding flowers especially if you are having a purple-themed wedding. Lilacs bloom in the spring, displaying vibrant colors and soft floral scents. Did you know that these lovely purple-hued flowers are also edible and can be infused with gin to make a lovely spring-themed wedding cocktail? For a lovely spring wedding drink, incorporate the stunning purple hue of purple lilacs into a lemonade-inspired cocktail. Take advantage of this lilac blooming season and don't forget to add some flowers to the mix!
Italian Margarita with Amaretto
With only four ingredients, this Italian Margarita recipe by Platings and Pairings is simple to make! This delicious cocktail recipe combines orange juice, tequila, amaretto, and lime juice, perfectly blending tropical and warm flavors for a sweet spring cocktail your guests won't be able to stop drinking. Amaretto is a liqueur made from almonds. It gives this cocktail a delicious sweet richness without the need for additional sweeteners or simple syrup. You can also make this margarita recipe more interesting by changing the types of oranges you use. These cocktails will have a beautiful magenta hue from blood oranges, while Cara Cara oranges will give a hint of sweetness and light pink color.
Whisky Smash
While lighter spirits like vodka and gin usually take center stage, there's no denying that whiskey cocktails have a place at springtime wedding cocktail celebrations. This spring-themed wedding drink recipe is proof of that. The Whiskey Smash recipe by A Couple Cooks is a tangy and refreshing classic cocktail. It's tangy and light, with lemon juice and mint, rather than heavy and boozy like many whiskey cocktails. This historic cocktail is similar to a citrusy version of the classic Mint Julep or a minty variation of the Whiskey Sour. It's ideal for entertaining, whether it's for a pre-reception dinner cocktail or a casual spring wedding cocktail hour on the patio. This tasty drink has been pleasing spring wedding guests for centuries and now it's yours!
Honey Greyhound
Make this Honey Greyhound cocktail recipe which is brought to you by Fit Foodie Finds- for a delicious, naturally sweetened wedding cocktail. It's perfect for an evening cocktail reception out on the patio after a sunny spring day. This honey greyhound cocktail recipe is made with vodka, grapefruit, and a natural honey simple syrup made at home. Top it off with sprigs of rosemary to complete this cocktail hour staple that will look stunning in every wedding photo of your guests. The gorgeous tangerine-hued wedding drink is a photogenic wedding cocktail recipe option that celebrates the season of bright and radiant colors!
Chamomile Collins
Create the most striking spring wedding drink with the perfect combination of ingredients by elevating the classic Collins cocktail with the delicate and delightful addition of chamomile tea. For a stunning seasonal sip, combine Empress Gin with fresh lemon juice, chamomile tea syrup, and a splash of soda water. What about the delicate floral garnishes? It's as charming as it gets. Combine the gin, lemon juice, and chamomile syrup on ice and pour into a chilled Collins glass filled with fresh ice. For the perfect spring seasonal touch, top with soda water and garnish with a lemon wheel or dried chamomile flowers.
Blueberry Gin Sour
The Blueberry Gin Sour is a sour cocktail perfect for those who enjoy tanging up their taste buds, as frozen blueberries add a refreshing tartness to this gin sour. The violet-colored Blueberry Gin Sour by LittleSugarSnaps is a far cry from the traditional gin sour made with lemon. The floral undertones of the blueberries are amplified by the violet liqueur of this spring cocktail, and the sweetness is balanced by a mix of lemon and lime juice. One can expect a fruity, floral, and lip-smackingly fresh spring wedding cocktail to be shaken up. To top off this stunning spring wedding drink, garnish with a lemon peel and make it photo-ready!
The Spring Buzz
With this pretty whisky drink, you can celebrate the sounds and flavors of spring! Whiskey, chamomile, honey, and a hint of floral St. Germain combine to make the most delectable cocktail to toast the arrival of spring. The whiskey cocktail by The Feed Feed is similar to a cold toddy because it contains chamomile, lemon balm, and valerian root. It is lightly sweetened with chamomile honey syrup, a hit of acid from lemon juice, and a dash of orange bitters on top. Perfect for those warm spring nights when you want to relax and unwind, it is the perfect spring cocktail recipe for your wedding guests so that they can unwind after a day of supercharged wedding celebrations! It's a super classy wedding drink, with floral elderflower liqueur and spiced whiskey, and makes for the perfect example of a simple whiskey cocktail with ingredients that enhance rather than hide the whiskey's natural flavors.
Springtime evokes a sense of newness, which should be reflected in the wedding menu as well as the cocktail hour. The perfect signature cocktail for your spring wedding can help tie in a seasonal theme. The key elements of a great spring cocktail are refreshing drinks made with fresh juices and a presentation that conveys a sense of lightness. Many of your favorite fruits are associated with spring, and when combined with spirits, you can create a light and festive atmosphere for your wedding. Bright flavors, refreshing finishes, and beautiful presentation are the hallmarks of spring wedding cocktails. Your guests will love them! Right now, we are all about citrus, berries, and herbs, and all three of those flavor profiles would be fantastic in your signature spring cocktails. These spring cocktails are meant for every taste, whether you prefer whiskey or tequila. The signature spring wedding cocktails will wow your guests and make your wedding unforgettable. Talk to your caterer about serving these delectable drinks at your wedding, or request something completely unique and personalized!