Refreshing Cocktail Ideas in All Shades of Pink
June, 30 2022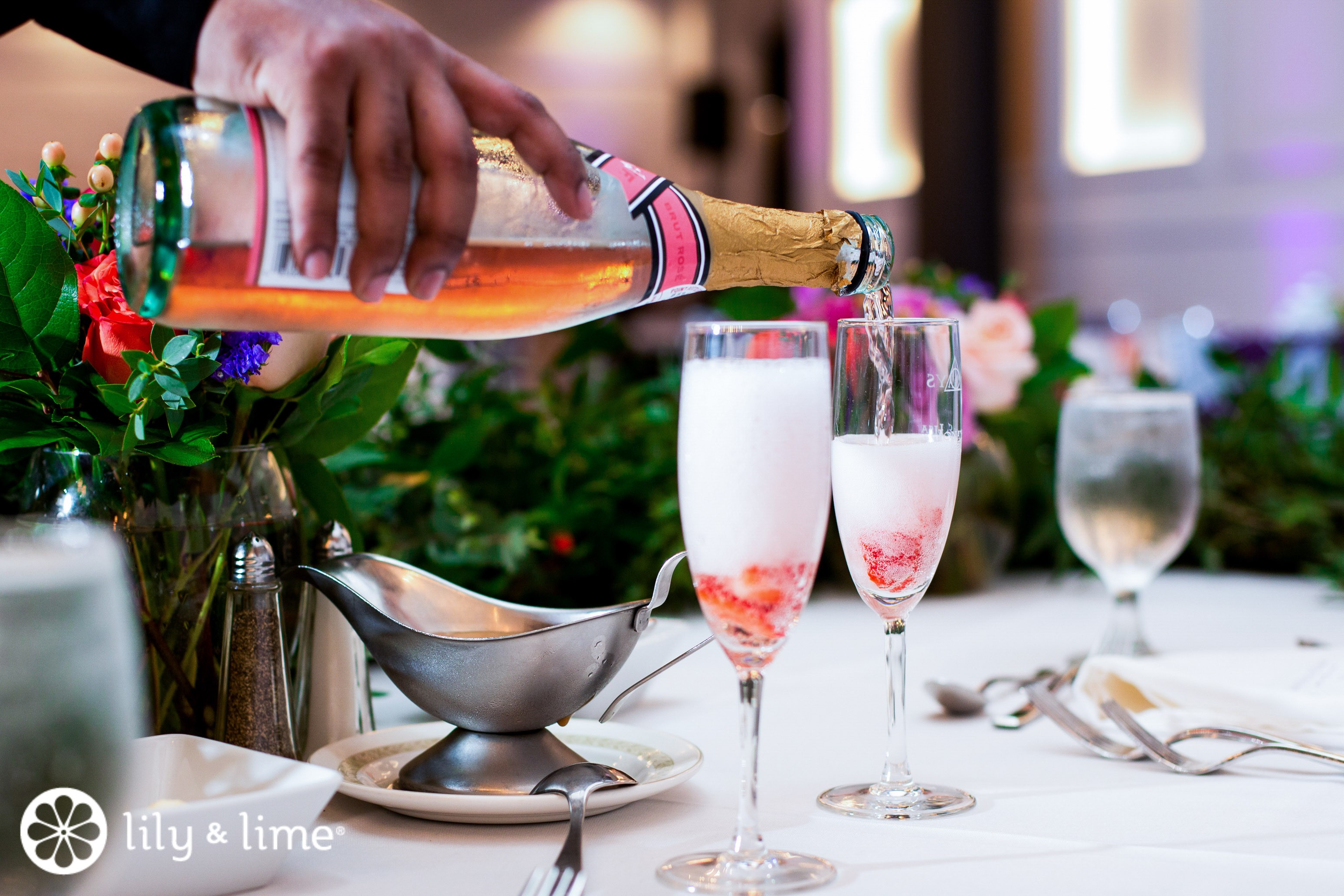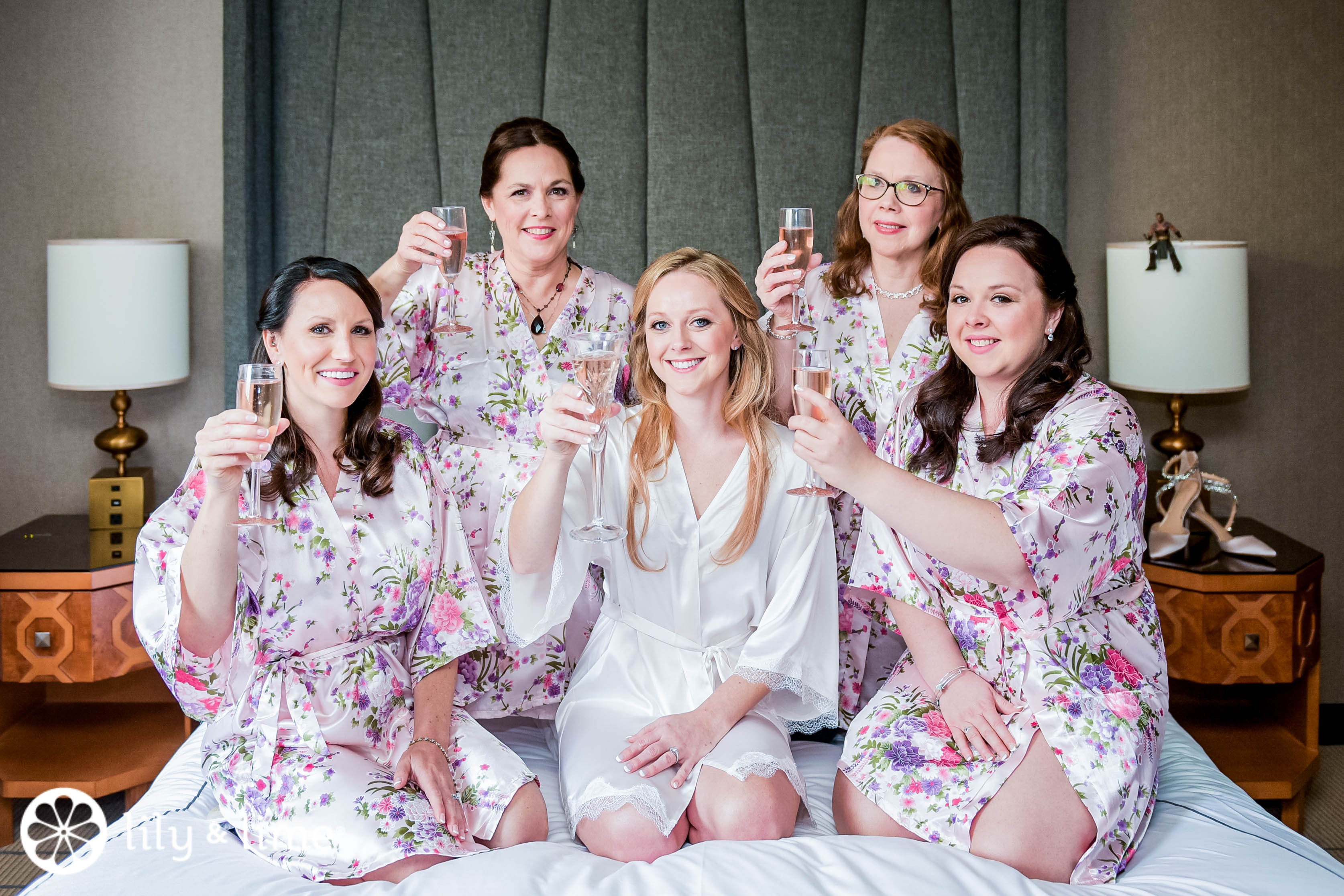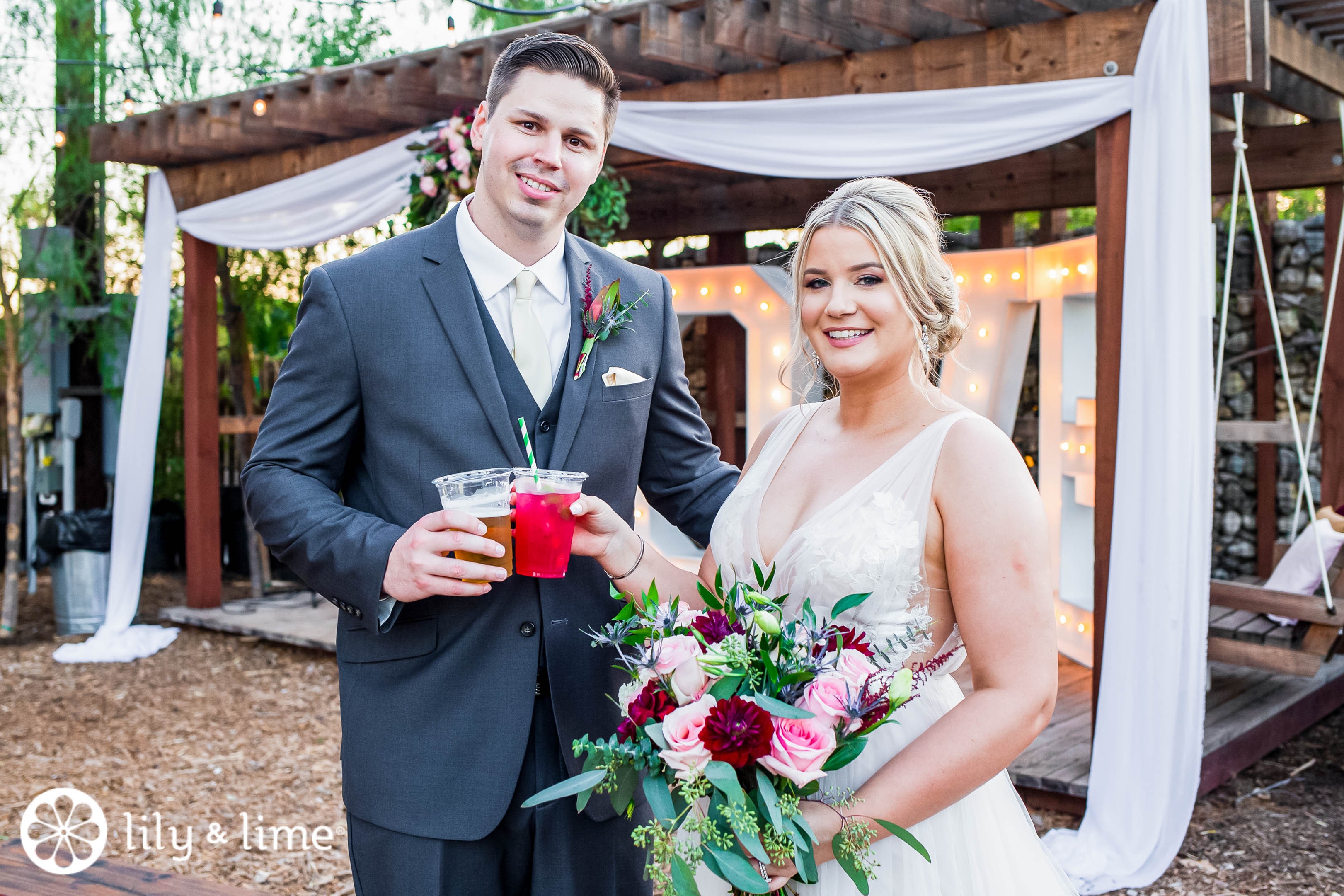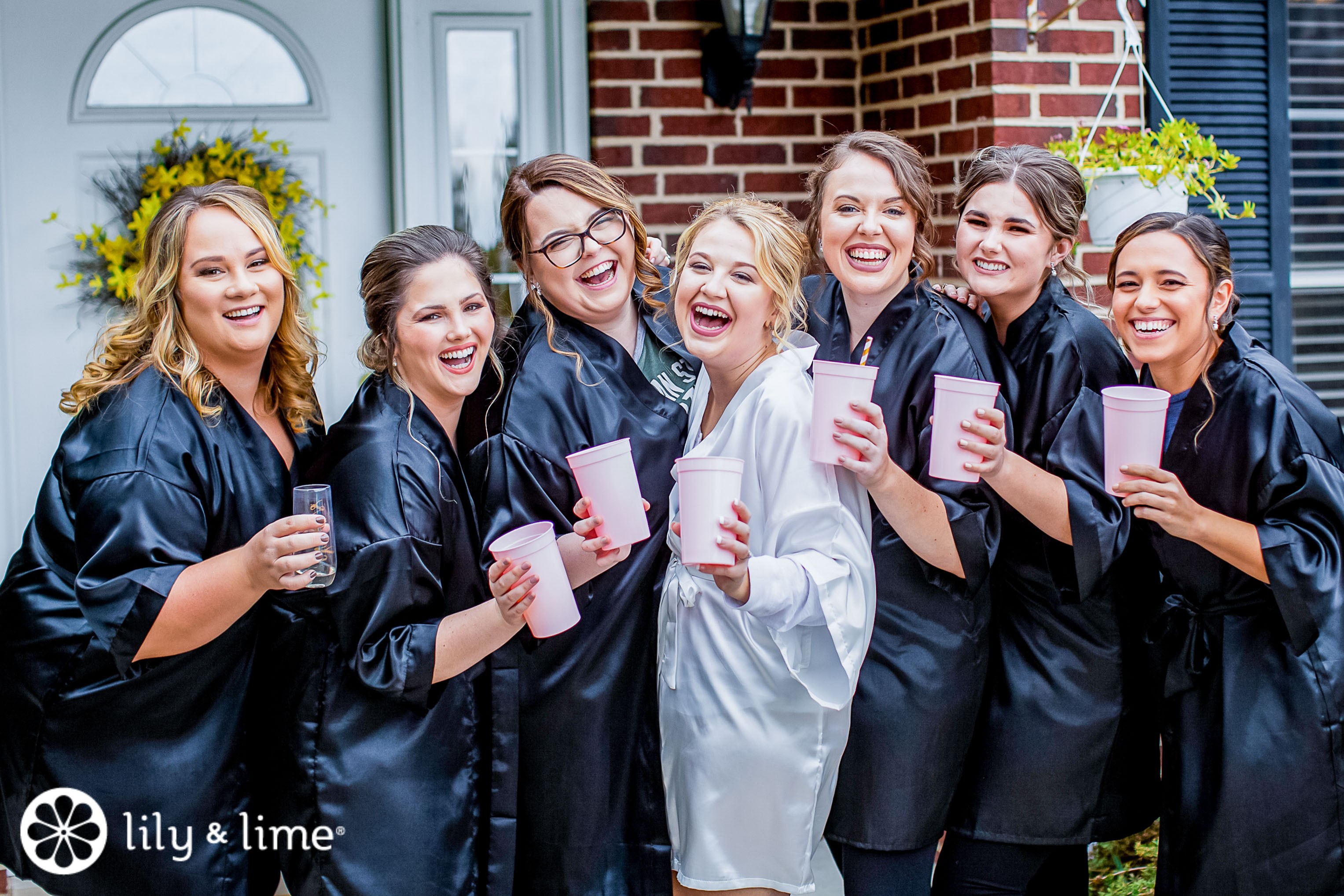 The perfect wedding invitation has been picked and the incredible DIY spring wedding décor ideas have been explored, but there is always something that you can do more to make your wedding feel magical. It stands true especially when you are hosting a spring wedding, as the season itself is all things mystical and whimsical. With endless creativity and possibility, spring wedding ideas and details have everything from pastel wedding color palettes with bright accents to fresh flavors and light reception bites incorporated into the wedding menu, this magical season brings all the reasons to celebrate. Preparing for your spring wedding is all about getting creative with the charming blooms that are appearing after the season of winter, to you making a statement with different details. Just picture your guests mingling in their best wedding-ready spring attire, enjoying your specially chosen seasonally flavored reception cocktail creations, and dancing the night away beneath the twinkling lights and dreamy floral arrangements. Isn't it dreamy? The sweet spring wedding ideas are something that your guests will never forget!
There is something so nostalgically beautiful about hosting a bar at your wedding that offers an incredible cocktail menu! For instance, cocktails for cold-weather weddings can remind you of spending cozy afternoons by the fireplace while sipping mulled wine, and lime reception drinks can take you back to the good old summer days when you spent drinking Moscow Mule and classic Mai Tai. Similarly, your spring wedding reception can be elevated if you choose to offer specially curated spring wedding cocktails to your guests. These incredible spring reception cocktails can specifically be themed to the season as well as your overall wedding aesthetics. For instance, the refreshing spring wedding flavors can have inspirations like rhubarb, strawberry, cucumber, lavender, and lemon. These gorgeous and refreshing spring drinks for your wedding can also have gorgeous garnishing that embraces the season like sprigs of lavender and slices of lemon. The best part is you don't even have to select just one as you can have a few signature spring wedding drinks as per your favorite flavor or color.
What is that one color for your spring wedding that can speak for the season's primary aesthetics and can make its presence known in a variety of shades? What is that one color that can be as ferocious and as gentle as you want it to be depending on the shade you choose? It's the color pink! Pink wedding drinks have been a popular pick for both spring and summer seasons for so many obvious reasons. From a vibrant Hawaiian Blackberry Mojito that can remind you of the luncheon with your gang of girls or that incredible backyard cookout to a subtle La Rosette reminding you of some beautiful spring sunsets that you have enjoyed from your porch, pretty-in-pink reception concoctions can be the perfect way to greet your guests with a tray of color-infused spirits!
Pink wedding signature cocktails can be the ultimate addition to your spring wedding. From a rosy signature drink infused with the season's fresh produce like watermelon, strawberries, and raspberries to a refreshing spring cocktail idea that can be the ultimate spring wedding photo op, these pink spring wedding cocktails are bold, fun, and perfect for all kinds of wedding settings. Let us go through a few pink wedding drink ideas for your spring celebration so that you can take your favorite pick.
Incredible Pink-Themed Wedding Cocktail Ideas For A Spring Wedding:
Watermelon Margaritas

With this fruity margarita recipe, you can add a little spring freshness to your reception after-party! Nothing says spring like a freshly cut slice of watermelon! The sweet fruit gets its due in this boozy, colorful cocktail on the rocks from our friends at the National Watermelon Promotion Board. Combine the watermelon juice and watermelon simple syrup with your favorite tequila, fresh lime juice, and ice once you have prepared the juice and simple syrup from your hand-picked watermelon. Shake your spring-themed cocktail until it's perfectly chilled. Serve in glasses rimmed with lime juice and coarse salt (or sugar, if you prefer) and garnished with a slice of watermelon to make it an Instagram star!
Rosé Sangria

This Rosé Sangria from Bacon is Magic is a twist on the traditional red wine-based sangria and is ideal for an intimate spring wedding with a small guest list. It's very simple to make, and you can drink it whenever you want. This spring drink idea will be perfect if you want to DIY your pink cocktails at home. As a general rule of thumb, you should only make this cocktail with Rosé wines that you would normally enjoy drinking. CV Tempranillo Rosé carries a light and bright scent that is ideal for warm spring afternoons. If you prefer tart and refreshing drinks in general, this one's for you. The berry flavors of the CV Tempranillo Rosé are enhanced by this Rosé punch and instead of sweet strawberries, you can use tart raspberry, peach, and Triple Sec, with a touch of simple syrup and soda water for balance.
Cosmopolitan Cocktail

The Cosmopolitan or Cosmo cocktail is the most well-known of all pink cocktails. Yes, it's the classic Cosmo that we are talking about, with its bright pink color and tangy, refreshing flavor. Are you getting flashbacks from the spring of 2000? To be precise, a Cosmopolitan cocktail recipe can be the perfect cocktail to get ready and add zing to your spring wedding- whether it's a strictly family brunch party or drinks in the garden with a few friends. This cocktail was at its peak in the 1990s and is known to be a genuine sour cocktail worth drinking for the sheer beauty of its color. Citron vodka, cranberry juice (usually sweetened), Cointreau, and lime are used in the classic version of this pink cocktail. There are however many different and modern Cosmopolitan recipes from A Couple Cooks that you can check out for your reception.
Pink Vodka Lemonade Cocktail

Get your spring wedding party started with a pink vodka lemonade cocktail with a splash of Malibu and lime juice! Everyone enjoys this easy-to-make refreshing pink cocktail! Pink Vodka Lemonade by Cafe Delites is simple to make, looks great as a table centerpiece, and tastes great! If you like Sprite, you will love this combination because vodka has no flavor and doesn't change the taste of the soda. Use sugar-free or Diet Sprite for a lower carb option. Sprite isn't your cup of tea? If you prefer, you can make your drink with Lemon-Lime Soda or a pre-made pink lemonade. You can also use club soda for a less sweet drink. To add more flavor, you can muddle two thin lime wedges in the bottom of each glass before pouring in the drink and make it more Instagrammable!
Raspberry Pink Champagne Floats

These raspberry pink champagne floats are not only a spring cocktail idea but also one of the best for a romantic Valentine's Day wedding dessert idea. It's easy to make and what's better than impressing your guests with such an amazing spring cocktail that is made with pink champagne and raspberry sorbet? It is a super pink and romantic spring wedding treat. Pink Champagne Floats are both a cocktail and a dessert for Valentine's Day-themed weddings! This tasty treat is similar to a traditional float, but it's made with pink champagne and raspberry sorbet for a more elegant and festive look. The preparation is easy too. In each glass, put 1 or 2 scoops of raspberry sorbet. Directly over the sorbet, pour pink champagne and serve with some fresh raspberries as a garnish. Such delicious pink details in one glass!
Strawberry Pina Colada

This recipe for strawberry pina colada is fantastic for spring weddings! Get ready to be transported into a tropical paradise at any time of the year as this Strawberry Pina Colada by California Strawberries is a fun and easy spring cocktail idea! All you will need to make this cocktail are frozen strawberries, premium aged rum, pineapple juice, frozen pineapple, and coconut cream. The best Strawberry Pina Coladas keep the tropical flavor of the coconut cream and pineapple juice but add an extra layer of strawberry flavor on top. In a blender, puree the strawberries, pineapple juice, coconut cream, and crushed ice until smooth and thick. Garnish with a drink umbrella, whole strawberry, pineapple wedge, and fresh mint leaf in a margarita glass or other fun-looking cocktail glasses. It's thick and slushy, and it will make you dream about tropical islands covered in strawberry plants!
Summer Cobbler Cocktail

If you usually save your whiskey for the winter, this fruity cocktail will persuade you to drink it in the spring or summer! To make this pink spring cocktail, go to your local farmers' market and buy fresh blackberries and locally made blackberry preserves. The white whiskey, lime juice, and orange liqueur give this cocktail a tart, acidic flavor, but the blackberry preserve's natural sweetness balances it out. The Summer Cobbler Cocktail by Southern Living proves that whiskey cocktails can be light and refreshing. Despite the fact that whiskey is known for "warming you up" in the winter, this white whiskey cocktail is so light and refreshing that you can drink it at the pool wedding reception while staying cool. This whisky-based cocktail recipe requires no effort other than tossing a few ingredients into a cocktail shaker. The garnishes of blackberries and lime peel twists make it look nice for guests, but a sprig of mint would also go well with this cocktail! We think this Summer Cobbler Cocktail is a great excuse to break out those silver mint julep cups for a special spring wedding touch.
Creamy Tropical Raspberry Cocktail

This is our new favorite rum cocktail for spring weddings! The Creamy Tropical Raspberry Cocktail by Lulus is a great choice if you like cocktails with a hint of rum. As the weather warms and the sun shines brighter, you will want a tropical drink in your hand, and what could be more refreshing than this pink cocktail recipe? It's simple to make and your guests will most definitely enjoy it. This dreamy pink spring cocktail is made with rum, fresh muddled raspberries, pineapple and lime juice, and coconut cream, giving it a silky smooth texture and rich coconut flavor. Before shaking this cocktail vigorously, a generous pinch of nutmeg is added to add a little spice. Then strain it into two glasses over ice and serve with pineapple slices and a raspberry or two as garnish. Add in a drink umbrella to turn it into an Instagrammable wedding drink!
Barbie Pink Cocktail

Because it's impossible not to think of Barbie when you think of pink, we had to include the Barbie Cocktail by Cookin' Chicks on this list of pretty-in-pink cocktails! The pink-colored Barbie cocktail is for anyone who enjoys drinking but doesn't want to taste the alcohol in their beverage. It's a sweeter, milder variation of pink vodka lemonade. So, if you want something sweet, fruity, a little tart, and vodka that you can't taste, this is the drink for you. Mix sprite, pink lemonade, and vodka, and serve it with slices of cherries or lemons or ice rocks as a standard garnish!
Cranberry Ginger Fizz Mocktail

This Cranberry Ginger Fizz Mocktail by The Bettered Blondie is ideal for a relaxing spring wedding day by the pool. What you will need for this cocktail recipe are ginger beer, cranberry juice, and lime juice. With a splash of cranberry juice, this cocktail has a kick of ginger and lime. It's so refreshing that your guests will love it so much and will most likely keep coming back for more. This is one of the most delicious pink cocktails you will ever have! To make this spring cocktail- fill your cocktail glass with ice and about a third of the way with ginger beer, finish with a squeeze of lime, and a splash of cranberry juice (about 2 oz). Stir well, garnish with a lime wedge, and serve!
Just like a few holiday drink ideas for a winter wedding can elevate the season's spirits, the above-mentioned lovely spring wedding cocktail ideas for your big day bar can be a lovely addition. The pink-themed wedding cocktails are perfect for spring nuptials, whether the celebration is happening inside or outside, as you would most definitely want to keep your guests cool and refreshed. These top-notch pink-colored signature cocktails not only capture the flavor of the season but also celebrate the feeling and add to your wedding details. These pink signature wedding cocktails can set the tone for your celebration just as much as the wedding menu, music, and décor.
Infusing seasonal flavors and colors into signature wedding cocktails has always been a popular idea! For instance, incredible winter holiday cocktails like "plum and thyme prosecco smash" and "winter white cosmopolitan" can make your wedding spirits bright! The best part about these pink reception cocktail ideas is that you don't have to pick one, instead, you can go for as many as you would like. For instance, if you love drinking tequila and your soon-to-be husband is more of a rum guy, you can combine and make a customized wedding cocktail (consult your wedding bartender) and give a fun and creative name to your signature wedding drink! From unexpected signature wedding cocktail ideas to strictly spring flavor profiles, the best can come out of your signature reception cocktail idea when you infuse creativity! But before you decide on a couple of pink spring signature cocktails, speak to your bartender or wedding caterer before making the final cut. After all, who wouldn't enjoy a good spring-flavored wedding drink to celebrate the occasion of love and happiness?