Refeshing spring drinks for your garden wedding!
February, 10 2022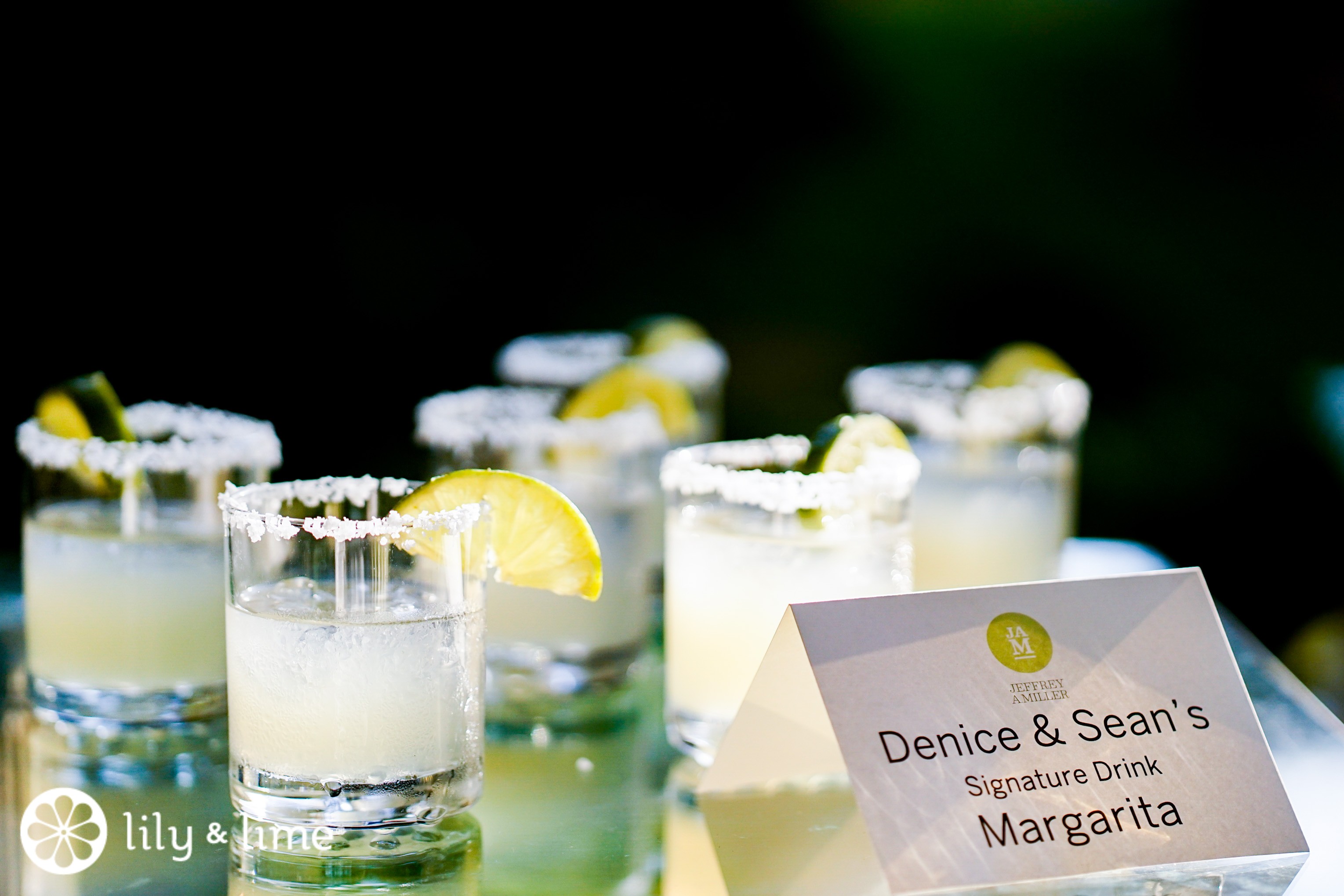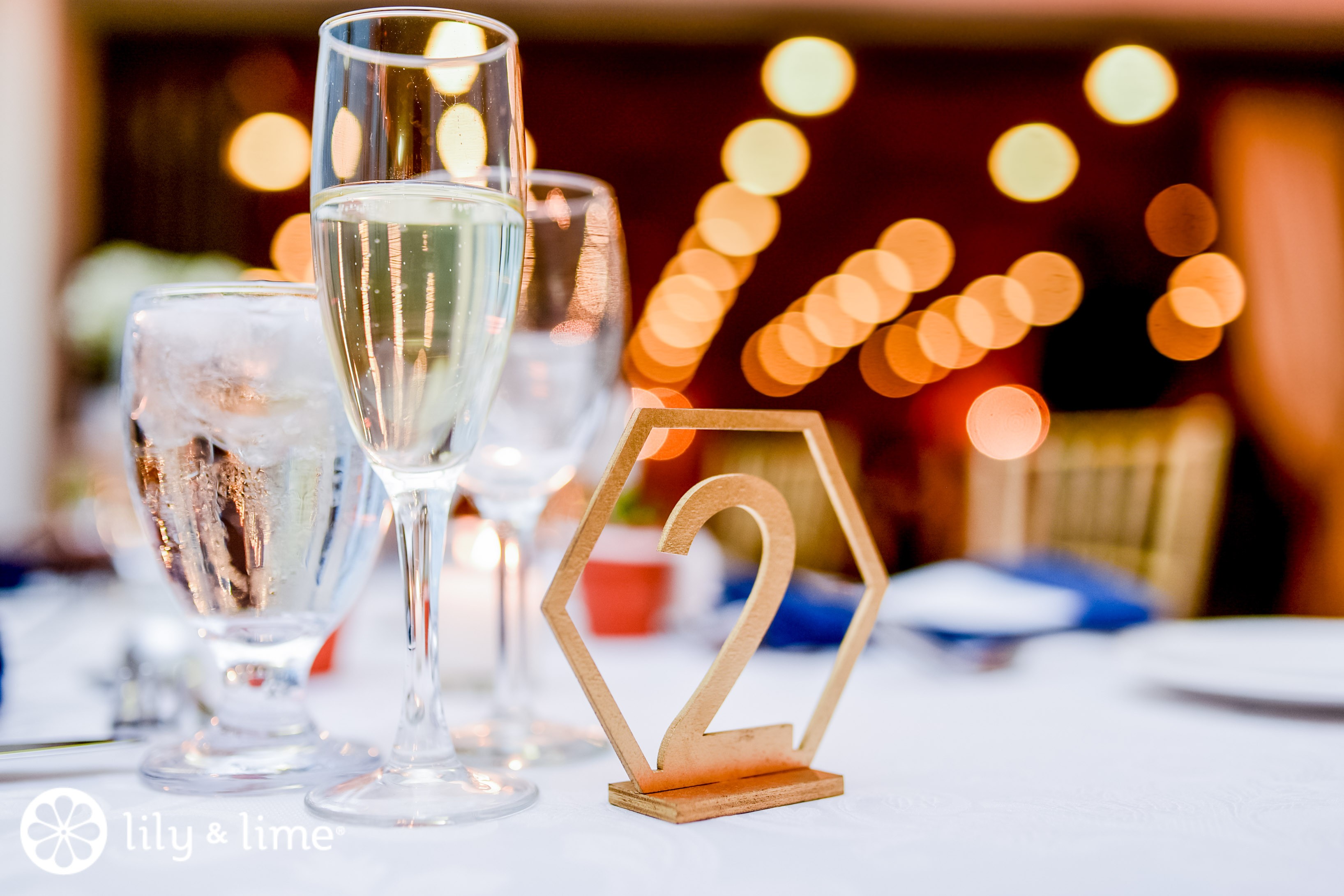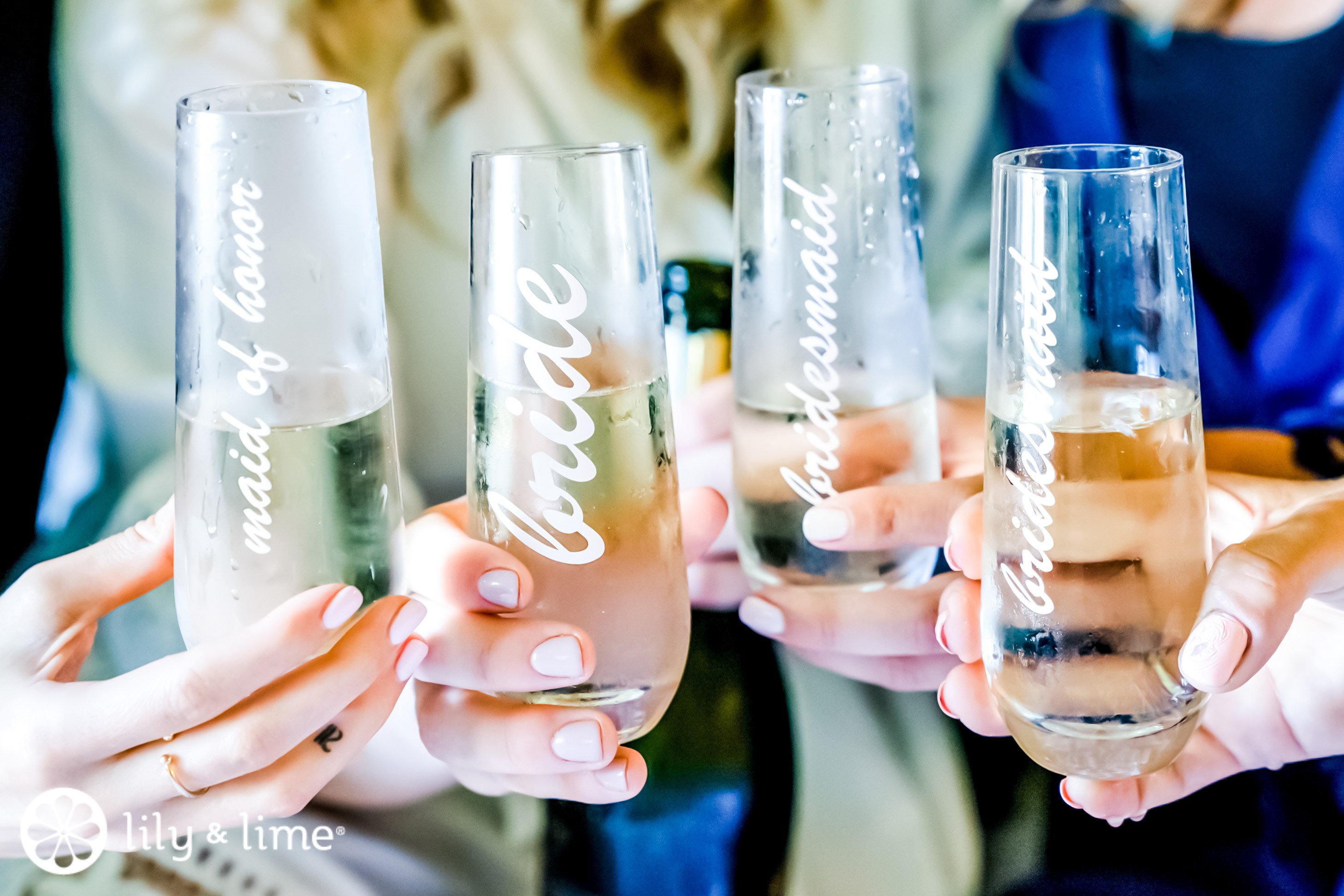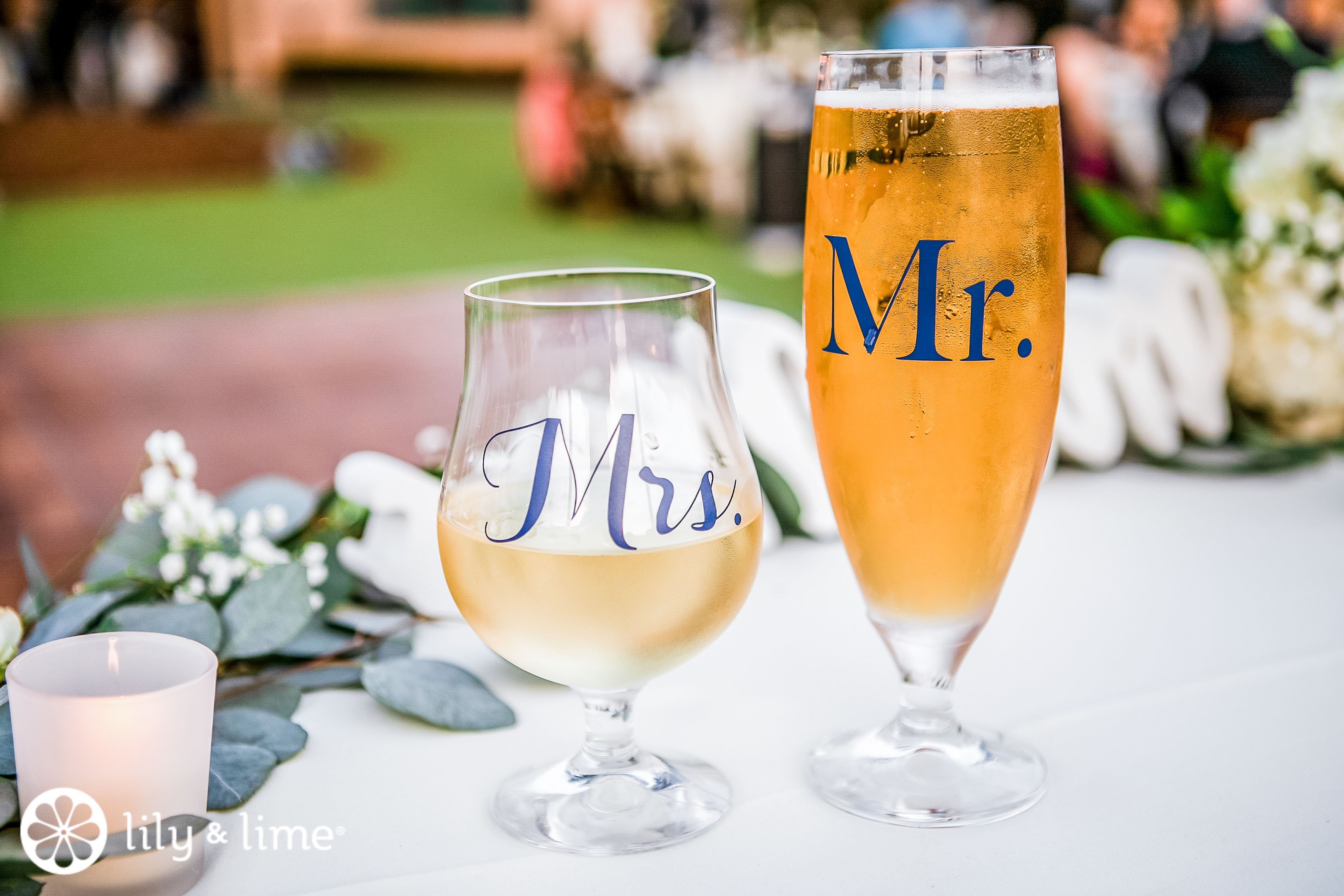 Weddings are a whole lot of fun, both for the couple saying "I do" with stars in the eyes, and the guests who are enthralled by the love in the air. Sure the flowers are fresh and fragrant, and the dress sure brings the glint in your lover's eyes, and the carefully curated decor in the color palette of your choice in your dream wedding venue is just perfect. But that's the part that the couple usually cares about the most. The guest in fact might be interested in something else. Let's face it, the food, dancing, and drinks are what most people will remember about your wedding. Obviously, your guests will appreciate the small, personal details you incorporate into your big day, but it's the food, drinks, and dancing that will leave the most lasting impression. This spring, why not wow your guests with an amazingly fresh and vivacious cocktail?
While with a gorgeous spring wedding at work, there are several different routes you can take with the drinks served on your special day. If you have a special place in your heart for a garden wedding, there are certain things that you can consider while planning your wedding which are bound to pull any drinks towards a raving success:
Berries: Cocktails sprinkled with berries are something that can add a bit of spring to any drinking glass. Not only is it perfectly seasonal, but it also adds a vibrant punch of flavor and color to the outdoor bar. Using berries like blueberries or raspberries in your cocktails can make any fruity drink instantly springy and perfect for a lovely spring outdoor garden wedding.
Flowers: Flowers and spring are age-old lovers, and of course we can't go on about spring weddings, a garden spring wedding in fact, without mentioning flowers! While flowers are perfect for decoration, it is also perfect to dress up the drinks. Dainty edible flowers in the drinks will not spruce up the drinks perfectly for your garden wedding, it will add the most memorable detail for the wedding photographers to capture.
Herbs: When it comes to garden weddings, a few herbs can be put into your wedding day cocktail to completely change it. Of course, it's also appropriate for a spring wedding! Although you may not be making your own spirits, choosing the correct herbs to use may turn a cocktail hour into an irresistible exercise in olfactory as herbs make their way from the planter box to the martini, collins, or rocks glass.
Citrus: Whether it is a wedge of lemon or rings of oranges, citrus has a special place in our hearts, especially for a warm-weather wedding. So when a spring wedding crops up, of course, we will think of citruses. Whether it is used as a base of the drink, like a tequila lemonade, or as a garnish, it's impossible to go wrong with citruses for a spring wedding.
While we talked about some of the basic elements of refreshing spring drinks for a beautiful garden wedding, you can step outside of this choice and make any cocktails that sound good to your taste buds. Below, we have curated some of the spring drink ideas which sounded absolutely amazing to us.
Lavender lemonade: The gorgeous fragrant lavender and the refreshing lemonade is a combination that cannot go wrong, especially under the spell of spring. This is a light springtime drink that can be made with or without vodka. Lavender has a delicate floral flavor with hints of rosemary and mint, making it ideal for infusing some fresh spring flavor into a pitcher of lemonade. Serve straight up or with a shot of vodka for an indulgent springtime cocktail that will be a hit with your guests.
White cucumber sangria: What can be more refreshing than a cucumber-infused cocktail? Nothing really! This White Cucumber Sangria is the perfect beverage for your spring wedding. A thick glass of sangria may seem like it belongs in the summer, but it's the ideal cocktail for your April wedding. For a fresh, earthy flavor, mix a crisp white wine, sweet honeydew melon cubes, and cucumber for a lively garden wedding. This is a spring beverage that your guests will cherish forever!
Champagne mojito: Champagne is the drink of choice for special occasions, but a Champagne Mojito will really stand out on your cocktail menu. An equal amount of celebration and refreshment in your glass, this is a drink which won't disappoint. To begin, fill a champagne flute with lime juice up to a little of the way. After that, garnish with a lime wedge and mint leaves. For a great spring cocktail, fill in the rest of the flute with champagne and garnish with a sprig of fresh mint.
Mango martini: Fruits are associated with the arrival of spring, and what better way to bring some of that vitality to your wedding than with a delicious cocktail? A mango martini is an ideal drink for this. It can be whipped up pretty easily too. In a shaker, combine 2 parts vodka, half parts pineapple juice, half mango puree, and a dash of the sour mixer. Add some ice, give it a good shake, and pour into a martini glass.
Blood orange champagne: If you're seeking the perfect spring champagne cocktail, this blood orange champagne cocktail is it! Blood oranges are still in season in spring and add a lovely scarlet hue to your cocktail! It is as easy as combining equal amounts of blood orange juice and champagne and decorating the drink with blood orange slices. It is surely unexpected citrus and looks pretty on the bar!
Grapefruit mint mojitos: Grapefruit Mint Mojitos are a delicious spin on an old favorite! Relax and rejuvenate with one of these delectable spring cocktails, and your life will be forever transformed. Pomegranate mojitos, blackberry mojitos, and cranberry mojitos are other nice options if you like experimenting with new flavor combinations for mojitos, but we prefer grapefruit! The grapefruit adds a nice sharpness to this cocktail, as well as a lovely pink tint.
Cherry blossom cocktail: Spring has arrived, which means beautiful blooming flowers. And what better way to get into the spirit of spring cocktails than with a couple of these Cherry Blossom Cocktails? Cherry blossoms bloom in the spring and it can't get any more perfect than this. The little sprigs of cherry blossom buds are delightful, and the glass topper lends a charming springtime air to the drinks. These will be the ideal complement to a garden wedding.
Blackberry lavender champagne cocktail: A simple blackberry and lavender sauce adds a new touch to this champagne cocktail, which is incredibly easy to make yet looks lovely! With wonderful real ingredients, it's ideal for entertaining. Before the party, fill the glasses with the blackberry lavender sauce and a dusting of lavender sprigs for decoration. When it's time to serve, cover with champagne and add colorful paper straws and a sprinkle of lavender sprigs. This is a cocktail that is both beautiful and delicious, and it will be well received by the guests.
Raspberry lemon drop: This is such a simple and enjoyable spring cocktail that combines the winning flavors of citrus and berries! One of the best spring cocktails is made with raspberries, lemon, and a dash of fresh thyme. Raspberries are mixed together with fresh lime and honey. While fresh herbs such as thyme, mint, or basil are not required, they are great ways to dress up any drink! As a consequence, you'll have a glass of pure refreshment that's both nostalgic and unexpected.
Peach bellinis: The king of brunches and weddings, Peach Bellinis has arrived! Give this beauty a try if you're still sipping mimosas! You can easily slip these in as a spring drink because they're made with frozen peaches. The Peach Bellini is blended with fresh peaches, peach schnapps, and Prosecco. This cocktail is suitable for every occasion. To make the cocktail, in a blender, combine peach slices, schnapps, fresh sour, grenadine, simple syrup, champagne, and ice until smooth. Fill elegant champagne flutes with your delectable peach combination. Serve with peach slices and mint for garnish!
Pink champagne margaritas: This drink is spring in a champagne flute! These would be ideal to serve alongside your gorgeous garden wedding ceremony as a welcome drink or arranged prettily at the bar. These are heavenly and so very refreshing, with the right combination of pink lemonade and margarita! These stunning Pink Lemonade Champagne Margaritas are the epitome of elegance. The ideal champagne drink for weddings, showers, or a night out with the girls! The secret to these stunning little pink champagne margarita cocktails is pink lemonade. It lends it it's pretty pink color and makes it seasonally appropriate for your wedding!
Hibiscus Arnold Palmer: This visually attractive cocktail combines hibiscus and fresh lemonade for a refreshing sip that will keep all of your guests cool in the moderate spring heat. Instead of standard iced black tea, we've added a hibiscus herbal tea to this recipe, and it's fantastic. This cocktail is ready to grace your spring wedding if you serve it with a fun tropical flower for a bright and tropical vibe.
Cherry julep: A spring wedding and a cherry julep cocktail are quite a marriage. A significant amount of crushed ice is tempered by sweet cherry brandy and zesty lemon juice. The Cherry Julep is a light and delicious gin summer cocktail created with Cherry Brandy, grenadine, and lemon juice, and it's ideal for beating the heat. Cherry Brandy is a sweet liquor made with brandy or vodka with macerated cherries. Serve over crushed ice with a sprig of lemon zest for garnish, and you'll be fine.
Strawberry peach froze: What better way to make your spring wedding genuinely delightful than with beautiful strawberries? It's a berry, and the time of year is spring. It's a no-brainer! Of course, a rosé slushie with strawberries, peaches, and white rum could be a wonderful wedding trademark drink. This "frosé" becomes a sweet yet relentless cocktail thanks to the frozen fruits. The ingredients for this quick frose recipe are a whole bottle of rosé, frozen strawberries and peaches, rum, and agave nectar. You'll love this fresh and sassy adult beverage, whether you call it wine slushies, frozen rosé, frozé, or simply frosé!
Bees knees: With grapefruit, pineapple, and honey flavors, this vibrant gin drink will make you feel like you're in the sun. With a history stretching back to the Prohibition era, you can be sure that your guests will remember this iconic cocktail. This traditional Bee's Knees cocktail is a must-try. The cocktail was created during Prohibition, but it's still a tasty and refreshing drink today! Gin, honey, and lemon are the only ingredients in a typical Bee's Knees drink. However, you may tailor it to your wedding theme by adding pineapple and grapefruit juice to make it more approachable and modern.
Sparkling peach whiskey: Don't worry if you prefer whiskey, even if your wedding is in a garden. To express that spring peach-loving feeling, this robust yet fresh cocktail incorporates whiskey and Crème de Peche. This easy sparkling peach whiskey cocktail is wonderfully delicious and ideal for keeping cool during the summer months. This cocktail is lighter than the typical suspects in the whiskey cocktail world, such as the Whiskey Sour, Manhattan, and others, and is ideal for a springtime outdoor wedding. And this will make your guests' whiskey-loving hearts very happy!

A drink is more than just a drink when it comes to weddings. Stirring together the perfect drink for your special day is a thing to be taken seriously. Not only is a refreshing drink perfect for the guests to parch their throats as the warm spring days make an appearance, but it is also a part of the aesthetics and atmosphere of your wedding day. Not only is your wedding day drink supposed to look just perfect for your garden wedding to communicate the wedding theme properly, but it should also taste like spring in a tall glass and should be refreshing. We hope our list helped you browse through some of the best spring recipes out there. No matter what you end up choosing, we are sure your guests will love the drink and the great experience it brings to the table.