DIY Spring wedding decor ideas to explore!
February, 7 2022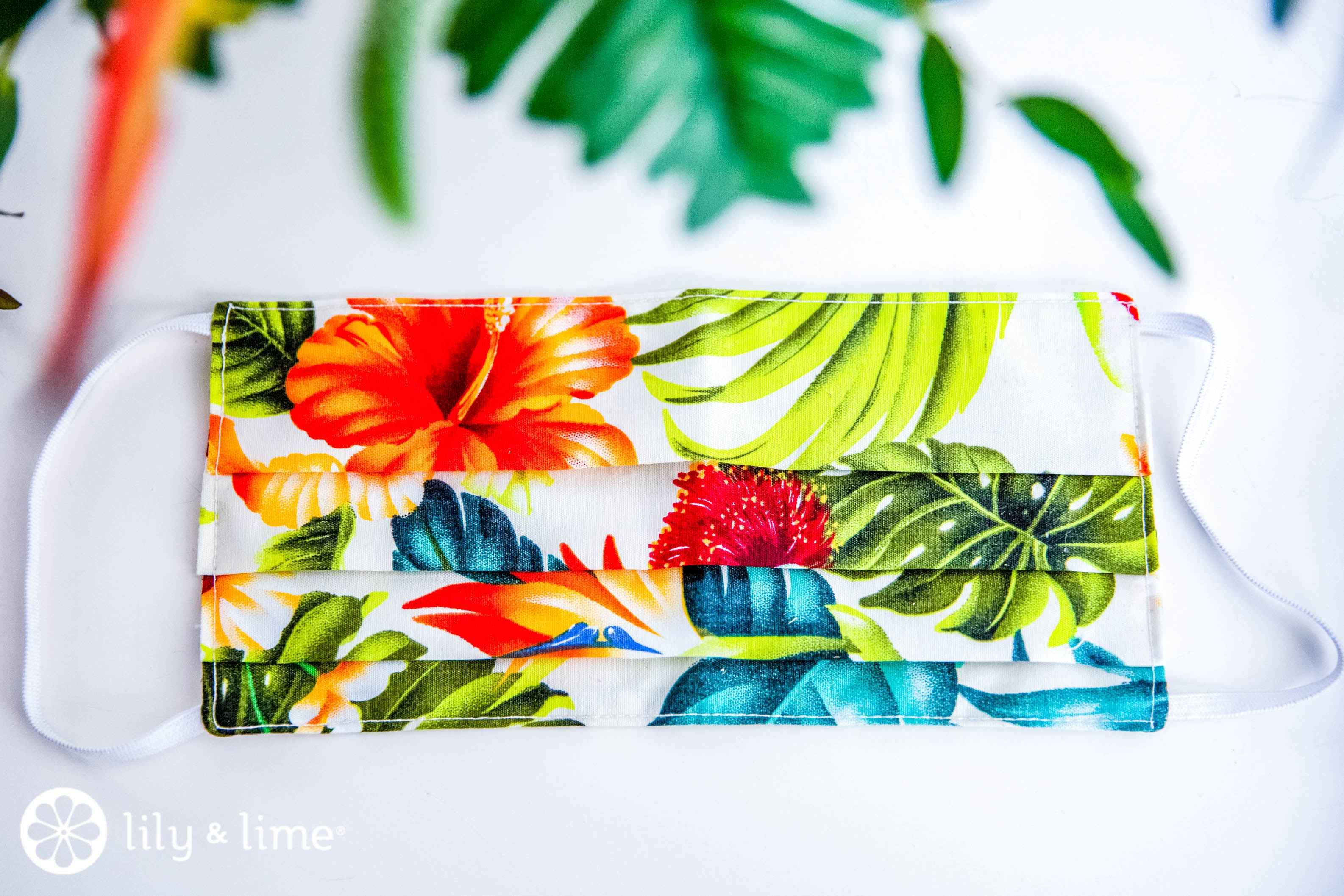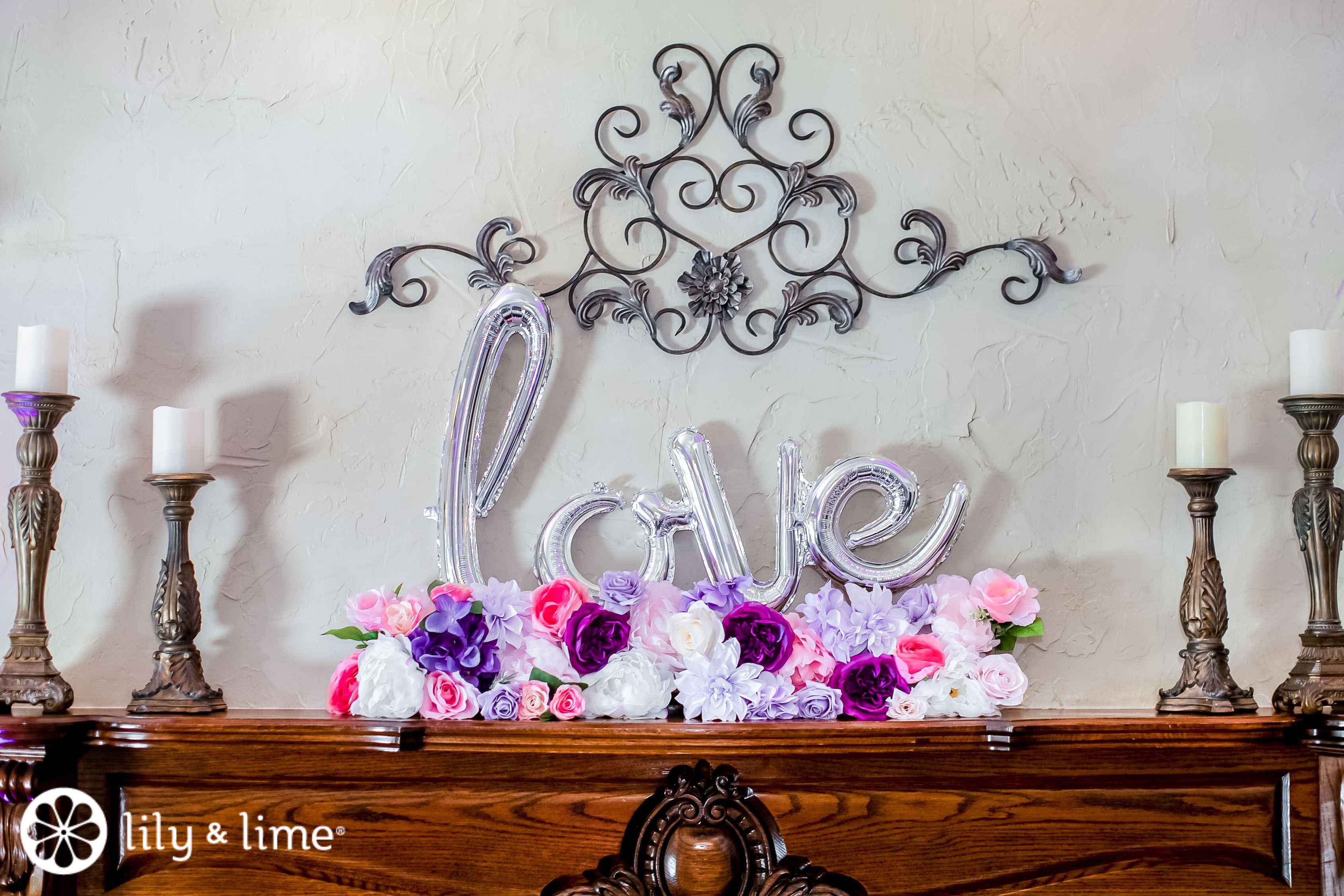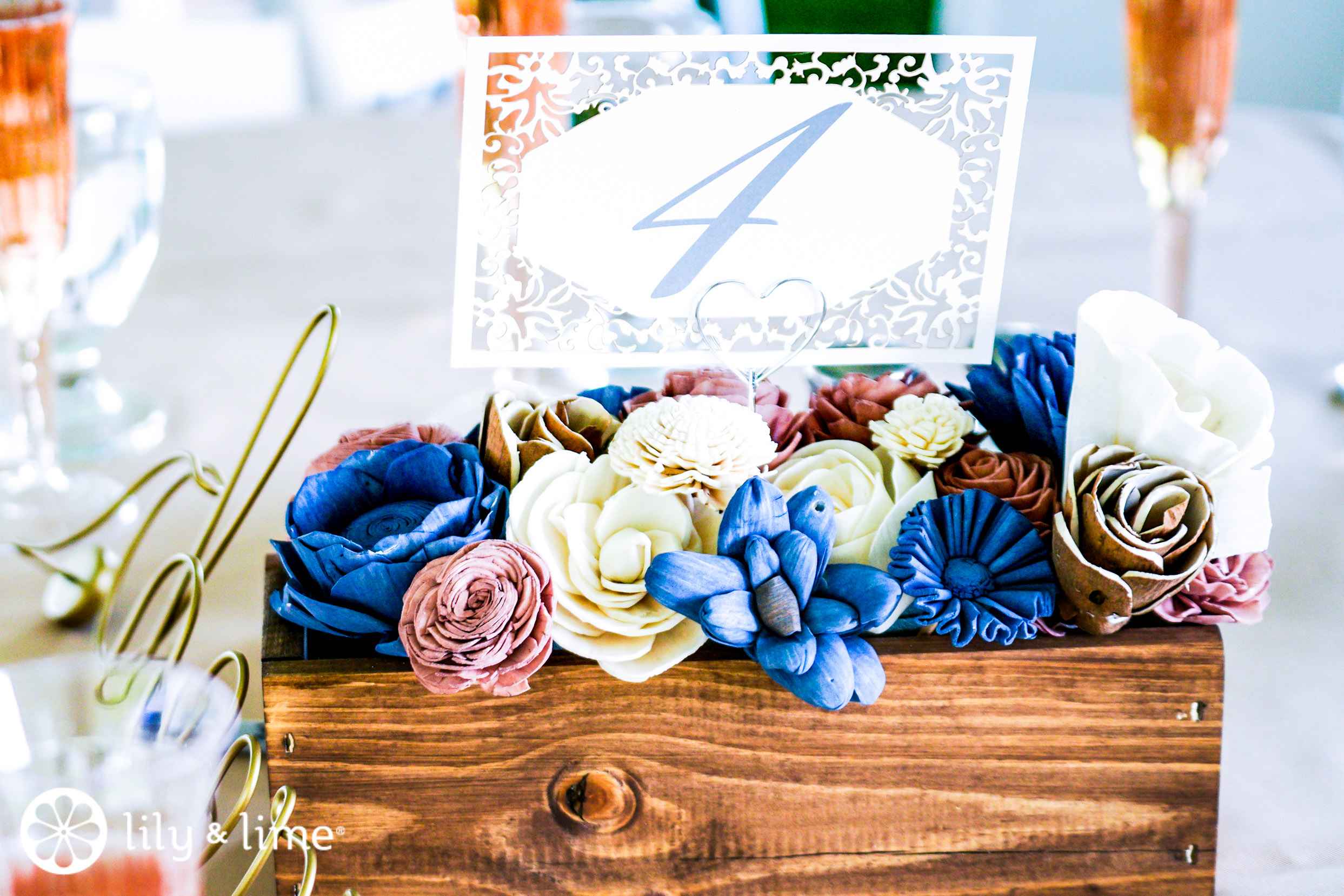 Spring weddings have a lot going on as they come at one of the most beautiful times of the year! Is there anybody on this planet who doesn't like spring? It is undoubtedly everyone's favorite season for so many reasons. Once the spine-chilling cold becomes a thing of yesterday, spring arrives and the flower beds and treetops get covered with vividly blooming colors that remind us of the vitality of nature and make our hearts swell with the spirit of joy and happiness. As the season of spring represents positive energy all around, it is also considered to be symbolically fitting for new beginnings like engagements and weddings. It is undoubtedly the most romantic time of the year to get married while being surrounded by trees and flowers in bloom and the warm weather sets in after a frost-biting cold season. Spring holds so many promises which makes it the most ideal time in the entire year to get married to the love of your life!
Preparing for a spring wedding is indeed a beautiful experience. From the gorgeous garden-inspired details to the pastel spring wedding colors that connect the various wedding details and tie them together, we love everything about weddings in the spring season! It's the season to welcome changes in the weather and nature, and as the days get longer and everything around us comes alive, every year we love to see couples coming together to plan incredible spring-inspired engagement sessions and host memorable spring-detailed weddings. One can only imagine the fabulous spring wedding florals and pretty balloons in pinks, whites, and baby blues and how these lovely colors translate perfectly into springtime wedding décor and details. One of our favorite advice would be to let the season of romance dictate the details of your wedding- as all you need to do is just to get inspired by the springtime wedding ideas! In this list, we have compiled some of our favorite décor ideas for a springtime wedding.
Spring DIY wedding décor ideas for a memorable event
Personalized wedding invites
The first glance of your celebration will be your formal invitation suite that will be received by all your wedding guests. Your spring wedding invite can have one signature hand-pressed flower that nods to the season, like roses or lavender. Hand-pressed flowers in wedding invites can be in the form of an illustration, motif, or even as an envelope liner. A beautiful calligraphy handwritten letter or a thoughtful wedding "thank you note" can also go a long way to speak for your spring wedding theme and your guests will be touched by the efforts you put into them.
Spring wedding colors
Choosing the right wedding color scheme automatically sets the tone for the rest of the details. Whether it is pops of pastel or rustic wedding colors filling up the details there are many essential as well as offbeat wedding color schemes for every kind of wedding. Non-traditional spring color combinations for weddings are also stunning options for this time of the year. For instance, a citrusy wedding color scheme consisting of the colors lemon and peach can be a great option for the '70s themed wedding celebration. Similarly for a luxury-themed affair, one can go for a green and gray color combo where these two color combinations can be great alternatives for traditional neutrals.
Spring-themed cocktail garnishings
It is always a smart and gorgeous choice to garnish your wedding cocktails with something pretty! Chic wedding cocktails sprinkled with edible flowers for garnishing can make your wedding drinks stand out. For instance sprigs of lavender and rose petals can look great with ice cubes clipped to the coupe with a mini clothespin. Pastel-colored wedding cocktails like light pink or powder blue drinks can make for a stunning cocktail hour at your spring wedding. Bold and bright-colored cocktails are great options for a spring wedding cocktail hour especially if you are planning to add zest and freshness to the wedding neutrals.
Spring groom boutonnieres
Dressing up groomsmen with stylish spring boutonnieres can instantly elevate the wedding look. Let the guys take part in the weddings' overall spring floral look by wearing a single in-season spring bloom in their lapels. You can also ask your wedding photographer to click a picture of all the boutonnieres laid together with customized name tags before you hand out each stem. You can go for a minimalist single stem tulip flower or something more classic like the lily of the valley or a statement-making pastel-colored single stem rose.
Shabby chic wedding details
The shabby chic wedding details or the rustic meets vintage wedding look will be a stunner for your spring wedding. It is also considered to be one of the most sought out spring wedding trends and one of the easiest ways to transform your wedding into dreamland on a budget. Vintage wedding ideas whether it is dotted in the scenery or the wedding fragrance has always managed to steal our hearts. When these ideas are combined with rustic details, the shabby chic wedding aesthetics come to life. From giving away pink-tinted chocolate-covered pretzels as wedding giveaways to using vintage books as table centerpieces, ideas are endless for this particular wedding aesthetic.
Spring wedding outfit ideas
Take the spring wedding theme quite literally by wearing a floral wedding dress and break the all-white bridal tradition in style! You can also embrace floral printed jumpsuits and sundresses for dressing up your bridal party so that they communicate the vibe of your big day by looking the prettiest. Pastel-colored bridesmaid dresses and knee-length silhouettes can give a unique and modern feel to your bridesmaids' team. You can also go for the gorgeous all-white bridal color scheme with hints of color, like a ribbon wrapped around your bouquet or watercolor splashes on place cards, to make it all pop. You can also dress a little flower girl in light pink to accompany your bridesmaids in different shades of pink and silhouettes.
Adorable baskets for the flower girls
Wicker baskets can be DIY'd for handing out to your flower girls along with adorable flower crowns for a bohemian spring-themed wedding. We love the look of neutral woven materials and wicker when paired with bright greenery. You can also DIY a big rattan basket for serving confetti to your guests so that they can take handfuls from them to welcome you. It's good for the environment not to have individual confetti packets and these DIY baskets make such cute-looking confetti stands.
Spring themed centerpiece ideas
Sky's the limit when it comes to planning your spring-themed reception table centerpieces. You can use spring flowers like hydrangeas and roses to decorate your DIY flower vases or use old books with pastel-colored ribbons to give a vintage and rustic look to your reception tables. You can also find cute jars, flower vases, or rustic bottles to hold your floral arrangements, or opt for palm leaves or pampas grass to dress up the tables for a more countryside feel.
Spring themed wedding fragrance
An aromatic fragrance is key to creating a dreamy spring wedding. The season of spring is all about aromatic blooming flowers engulfing nature and your wedding can incorporate the scent of spring through many details. Or choose a primary wedding fragrance and use it in all the significant points to create a cohesion of scent. For instance, you can create an escort table that reminds everybody of a French farmer's market! Similarly, fragrances like lavender or rose can be incorporated everywhere from your bridal perfume and bridal bouquet to spring cocktails, spring wedding favors, and wedding desserts.
Include your fluffy and furry friends
Go all out and dig for "awww"s by bringing in furry and fluffy animals into your wedding. Depending on where you are getting married, cute little animals like puppies, tiny lambs, bunnies, and even alpacas can be included in weddings during the spring season. Dress these little attendees in crowns of flowers and greenery to make your guests dabble in adoration!
Create a DIY floral ceremony arch
How romantic would it be to say your vows under an archway made of flowers? It is so easy to make your ceremony and reception entryway stand out with a DIY wedding arch. You can DIY a beautiful floral wedding arch that can be the focal point of the celebration. This spring-themed wedding arch can double up as your wedding photo booth as well as if you decorate it with aromatic flowers like lavender or rose, it can turn into the primary center point of your wedding fragrance. Silk flower wedding arches also look beautiful and photos and can be a budget-friendly option.
Decorate the lawn with spring foraged florals
Embrace nature in your spring wedding. When you think about a spring wedding the first thing that comes to your mind is flowers in bloom adorning each and every wedding detail along with a wedding aisle dressed up with lines of florals. Take advantage of your venue's built-in décor or use what you had decorating the aisle to create a display on a hill or in a great expanse of grass. You can make a grand entrance by a pretty display of wildflowers to celebrate the essence of this romantic season. Imagine getting married during the golden hour under a wedding arch that is made out of scented fresh flowers while being surrounded by beds of wildflowers and greenery. Wouldn't that be the alfresco ceremony of your dreams?
Hand out custom detailed wedding favors
You can hand out custom-made hand fans featuring floral details as your spring-themed wedding favor idea. Since the weather can be a little unpredictable in certain parts of the country, it is smart to prepare for both extremes. If DIY floral hand fans don't look like a good idea, then give away pastel-colored umbrellas to shade guests from either spring showers or strong sun rays. Even though we would love to have a sunshine and rainbow kind of weather, it is always advisable to prepare for April showers. Keeping that in mind you can also give out bright colored wellies as spring wedding favors.
Serve light snacks and seasonal bites
Everybody loves a tasty treat at weddings! Give out light bites and sweet or salty snacks alongside yummy beverages like iced tea or lemonade to welcome the bright and warm weather at your spring wedding. For instance, you can create a beautiful display and serve fresh popcorn in cute scalloped edged containers or serve brightly garnished eggs for an Easter-themed wedding which will also make a photo-worthy spring cocktail hour snack.
Egg wedding details for Easter weddings
Easter wedding ideas are very popular during springtime nuptials. From woven wicker baskets filled up with flowers and petals to incorporating newborn baby animals like bunnies and lambs, there are many ways to celebrate Easter wedding ideas. For instance, mini nests are lovely to use for placing a wedding favor in or even carrying your wedding rings. Similarly, egg wedding details and ideas are great for reminding this celebratory time of the year. If you're having a wedding around Easter, channel your inner child by using dyed eggs in place of paper escort cards. Here you can DIY colored wooden eggs or even chocolate eggs with personalized name tags to use as wonderful place settings. Also, egg cups with a foil-wrapped chocolate egg make cute favors. You can also arrange for an Easter Egg Hunt game at your wedding for the young ones.
In the season of blossoming tree-tops and blooming flower beds, spring enables you to save a lot on your wedding budget. From DIY bridal bouquet arrangements featuring tulips, hyacinths, daffodils, and garden roses from a local farmers' market to hosting a backyard wedding on a budget with minimal wedding details, this season allows you to get more bang for your buck. The trending DIY wedding ideas for spring nuptials are meant for dreamy weddings where the bride wears flowers in her hair, pastel palettes are featured in the reception table linens along with blooming centerpieces, and floral detailed wedding cakes adorn the wedding dessert tables!
The season of spring boasts growth and excitement, and so do the spring wedding details! As the weather becomes mildly warm and the sun rays evoke a radiant glow we love all the exciting and incredible wedding trends that come into play in the season of romance and vitality. It is all about highlighting this gorgeous season in the wedding planning session and embracing the beautiful details to fit into your wedding ideas. An enchanting outdoor wedding ceremony in the spring season can have all our favorite spring wedding florals, the incredible color palette ideas, décor inspiration, and food and drink suggestions to make your spring wedding amazing. From the birds and butterflies to Easter and pastel details, every element of spring can inspire your wedding theme if you let your inner creativity out and translate it into your wedding details.