Rich Golds And Baroque Details For Your Wedding Day, But On A Budget!
November, 4 2022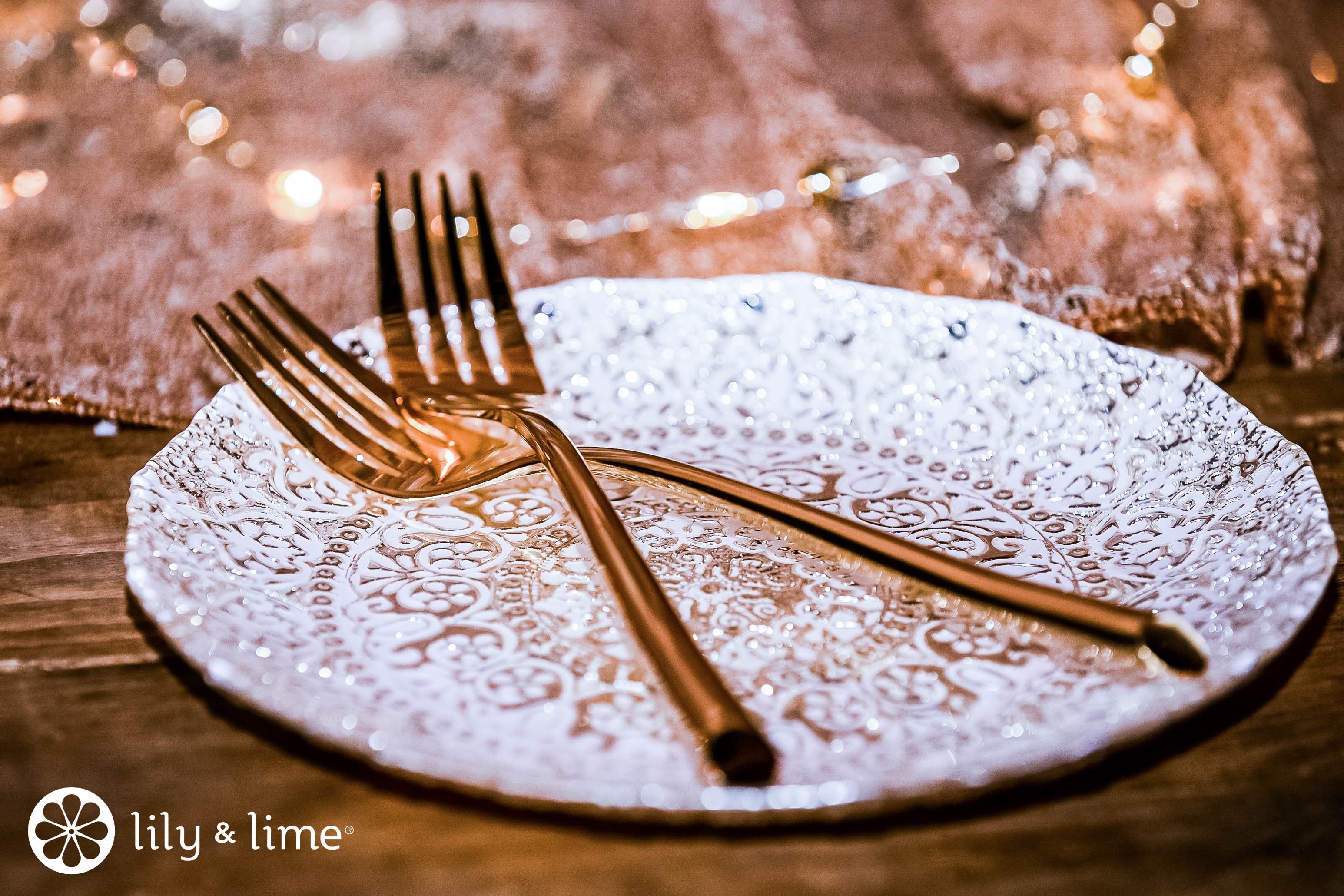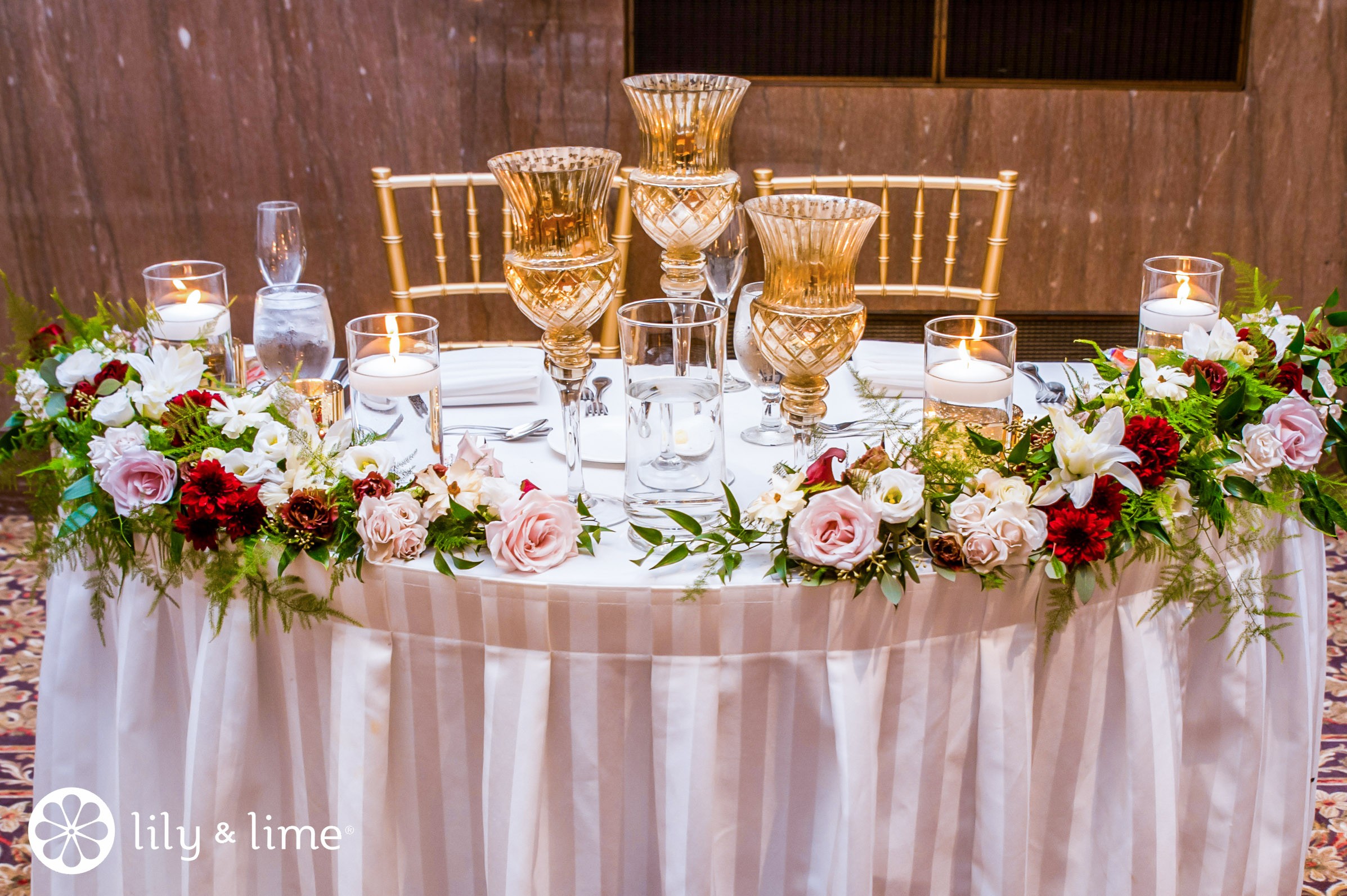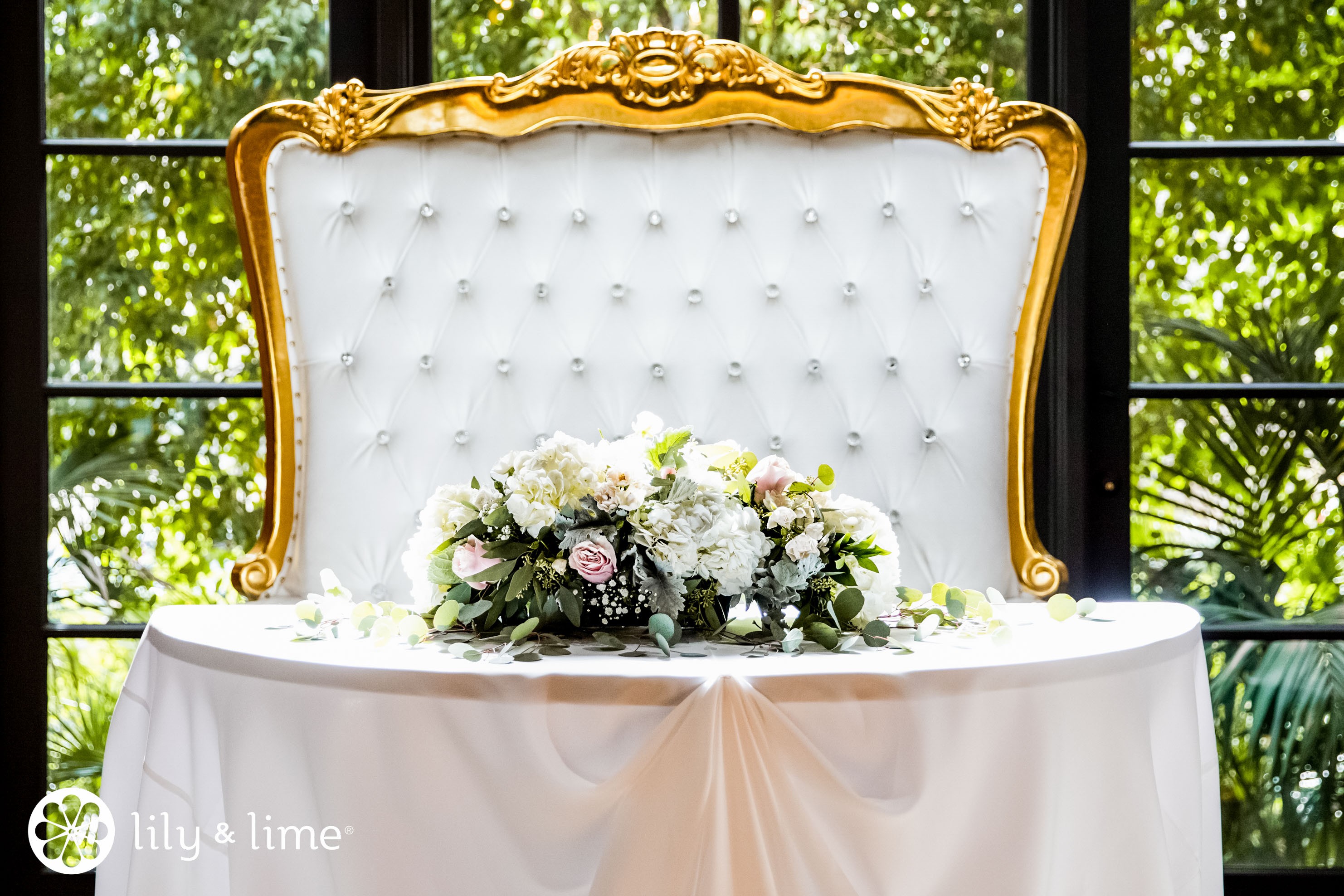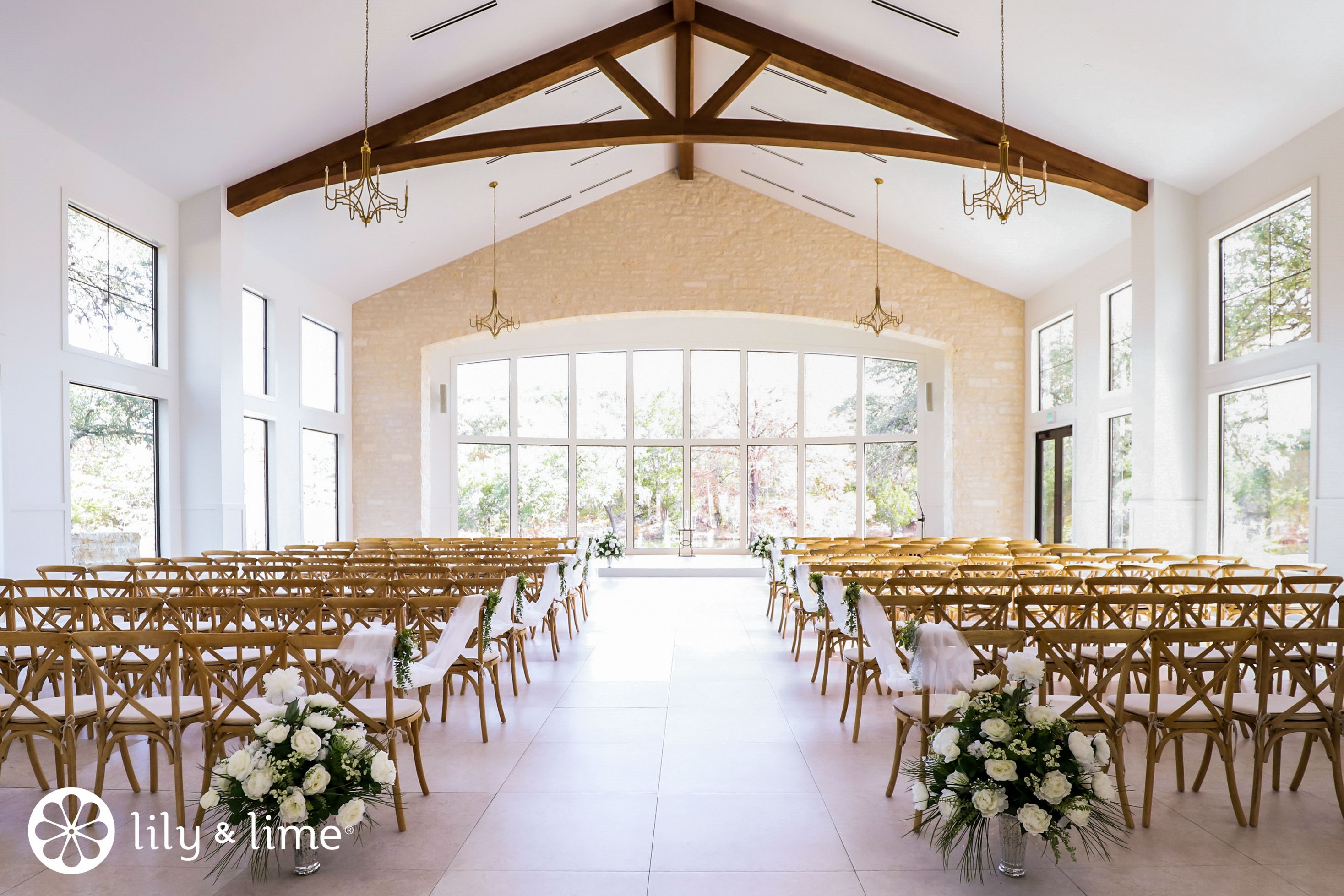 A wedding is one of the most precious days of your life. It is the sparkling gem in the treasure chest of your life, a day you will forever cherish and speak of with a wistful "remember when." This is a day that will be one of the most important additions to the tapestry of your life, and of course, you want to make it grand! You want the day to sparkle like gold and be adorned with the most intricate and precious baroque details. Think Parisian pedestals, mirrors, and signages framed with gorgeous carved details and pastel flowers and a Marie-Antoinette-esque sense of maximalism. However, as the trend stems from royalty and extravagance, it can surely end up being quite expensive if you are not careful. I mean, have you seen the price tag on those baroque frame Anthropologie mirrors? If you want all of the royalty-inspired extravaganza to play a part on your special day, we have some amazing ideas for you to explore. And yes, you can go baroque without being broke! Just hang on and take notes to design the grandest evening of your life.
The Inspiration
Before we get into the ideas, let us understand where the concept of baroque comes from. In everyday usage, the word baroque implies that something is "elaborate" and "ornate" in its details. It's derived from the fabulous, Baroque style of the 17th and 18th centuries that was popular with the infamous Marie Antoinette, Queen of France until she lost her head in a guillotine accident! From baroque wedding dresses to cakes, or Marie Antoinette-styled accessories to stationery, this is a style that perfectly befits a formal, modern-day wedding celebration! Inspired by the opulence of the Baroque era, this wedding style captures a feeling of richness, sumptuous textures, and period nostalgia whilst showcasing a unique and luxurious bridal style that spans beyond traditional wedding looks. If you want to have some clarity on what a baroque style looks like, a quick look at Emma and Bridgerton will give you a fair idea. Extravagant flower arrangements, grand paintings, gold ornate details, tall centerpieces, and textured fabrics are straight from the baroque era. Less is more in this wedding theme and minimalism has surely left the building. If you are a bride who appreciates the intricacies of art and the grandeur of history and always thought you belonged to another era, this wedding theme is just your cup of tea, vintage serveware, and all!
The Venue
The grandeur of the wedding day needs a setting that is just as grand as your ideas. Think sweeping staircase, plush velvet carpets, and vintage art and light wood furniture. Flowers adorn the gardens and the green meadows are perfect for a Victorian tea party! Needless to say, the most ideal setting for your baroque wedding to come to life is if you were to rent a stone castle in a faraway fairyland! However, for a more budget-friendly venue option, you can consider an opera house, a classy theater, or even booking a hotel and adding those baroque details later on. As long as you have a plain surface to work with minimal design elements, you are in good hands.
The Color Palette
Gold will always be a wedding classic. The metallic hue packs a colorful punch at any style wedding and will instantly up the glamor and sophistication of your décor. That means that no matter what kind of wedding you're planning, there's a pretty good chance gold would be the best addition to your color palette. Rustic outdoor weddings, industrial celebrations, and ballroom events can all benefit from a little gold decoration. Just think of the possibilities! Gold wedding cakes, gold flatware, gold wedding dresses—it's true, gold details fit in on every wedding level. And don't even get us started on items like accessories, invitations, paper goods, and even wedding favors. The best part? Gold is a beautiful complement to practically any color palette. While it looks chic against jewel tones like emerald and navy, it's equally impressive tucked into a palette of pastel wedding colors or even the softest neutral hues. In other words, this metallic is the ultimate wedding chameleon. And while gold has been a nearly non-stop wedding trend for several seasons now, this timeless wedding color is one we don't see going anywhere anytime soon. This is perfect because these gold wedding details will probably have you planning all the best ways to incorporate this gorgeous color on your wedding day, stat.
Wanting to recreate the richness and opulence of the Baroque era's fascination with bold contrasting colors, you will need to focus your attention on gold; adding hints of a velvety marsala red to add depth and vibrancy. For more moody elements of the black boudoir elements, you can always let the gold and reds deepen. While a deep maroon and gold gilded look is something that poses as the first option, you can also use creamy and airy pastels instead for a more regency-inspired and softer look. This choice is best suited for a spring and summer wedding! While these are the preferred choices, you can also take the wheels and make your baroque wedding exactly what you want, with any color palette which you can dream up!
Ideas For Incorporating Golds And Baroque Details Into Your Wedding Day!
Now that we have our foundations set, let us plunge into the little details which make all the difference. Whether that is the wedding cake that takes the proud position on the sweet table, or it is the intricately designed wedding invitations, the options to explore are endless.
Cake: Wedding cakes can have a bronzed appearance in a variety of ways, depending on the couple's preferred aesthetic. For couples that want to use gold in their wedding cakes, there are countless options to choose from and a tonne of gorgeous ones. You can go large by painting entire layers or you can go tiny and delicate with a gold foil monogram. With the correct equipment, cake artisans may paint practically any tiny or large element golden, including traces of metallic spatter, gold bas-relief, glossy fondant edges, Art Deco accents, and sequins. There is a cake with gold accents available for every occasion, from using gold foil flakes to pouring melted gold chocolate for a drip appearance.
Timeless Gold Flatware: While silver seems like a flatware tradition, there's no better way to amp up the elegant look and feel of a place setting than by incorporating an unexpected pop of gold. These updated alternatives are nothing short of flawless. From the gold-rimmed agate slice to gold vases, flatware, cups, and even a napkin ring, this table has its gold details completely under control. The elements add an eclectic vibe to the gorgeous décor. A customized baroque wedding seating chart might feature an ornate and extravagant design around the guest seating plan.
Gold Invites: The popular wedding color is gold! It looks stunning both on its own and as an accent color. It can have a sophisticated, contemporary, or romantic atmosphere, depending on how you want it to feel. There is a large selection of gold invitations in many different pricing ranges and styles out there. Dreams are made of everything sparkly, shiny, and glittery. Whether it is gilded corners or deckled edges, delicate lettering, or dusty gold translucent sheets, gold has a charming way about it that can touch your guest's hearts from the time the mail reaches them. For that extra authentic touch, have your invites written with brown-inked fountain pens!
Baroque Wedding Seating Plan and Signage: Wedding Signages and seating plans go a long way when it comes to making a wedding theme come alive. You can get antique-looking gold frames quite easily from thrift stores. Have your wedding signage framed and they will make a stunning decor element while still being functional. Go for intricate curlings and old-timey details to ensure you get the most out of the look!
Baroque Couple Wedding Cake Topper: A table topper is another way to drive the message home. Baroque wedding cake toppers can be quite challenging to find, so feel free to scour Etsy, or you can also try DIYing them. Nothing that a bit of classy lettering and gold spray paint can't solve.
Baroque Jeweled Angels Candle Holder Set: To accentuate your sweetheart table, the baroque jeweled angel candle holder set is truly one of a kind. Hand cast with high-quality designer resin and stone powder mix, the designer candle holders by Deborah will make the perfect addition. She uses her studio-made paints and the holders have been embellished with baroque and rococo motifs, scrolls, angels, and rhinestones glass crystals.
Gold Favors: With precious metal, what better way to commemorate your priceless love? With a gold wedding theme that includes gold favors, favor bags, decorations, favor boxes, and more, you may gild your wedding in gold. Even though lavish gold weddings are common, a modest bride's big day can still look glamorous with a little bit of gold. Here's a thought: Gold wedding favors should be coordinated with gold accents; even gold ribbons tied into bows on favor boxes may make a great impact. There are several possibilities, including gold candles and trinket dishes.
Gold Flowers: Wedding flowers make the wedding day the grand celebration that it is. So why not add a bit of gold to them as well? A smart way of incorporating gold into your wedding bouquet is to add a few gold-dipped flowers to the bouquet. You can also spray sequin into the bouquet or tie it all together with a gold ribbon to make the bouquet complete. Even for boutonnieres, you can add a dash of gold to the flower to make it look baroque.
Gold Hair Accessories: The art deco-inspired hair accessories will appeal to brides who love anything retro. You can feel like a princess by wearing the gold feather side combs on top of your head or your back. The unexpected addition of opals to a bridal hair comb gives the accessory a timeless, vintage appearance without feeling outdated. The largest impacts may come from the simplest elements. The exquisite crystal hair accessory can be worn in front of or behind your head, delicately tied into your hair. The wreath tiara is for the bohemian princess who wants to stand out. The gold leaves give off a majestic but delicate appearance.
Shimmery Cocktail: The sparkling champagne cocktail for your gold-themed wedding will be an instant hit at your party and couldn't be easier to create! A little gold luster dust works its magic to transform an uncomplicated elderflower champagne cocktail into something mesmerizingly beautiful. Additionally, I've provided a choice for a non-alcoholic version of this gorgeous cocktail in this post. To make the gold shimmery liqueur required for this champagne cocktail, simply combine some St-Germain liqueur with some gold shimmery luster dust. Fill champagne flutes with this. Then drizzle it with your preferred sparkling wine, sweeter ones, such as extra-dry or dry champagne, prosecco, or my personal favorite, spumante. In a pinch, brut champagne will do.
Gold Bridal Party Outfits: On your special day, you may be the center of attention, but don't ignore the stunning women next to you. And what better way to make your best pals stand out than to clothe them in the color that stands out the most: gold? Dressing your bridal party in lovely golden tones can match your style and give a little glitz to your special day. A gold gown is bound to stand out because it is universally flattering on all skin tones. This hue is daring and energetic due to the variety of tones and materials available, from champagne charmeuse to sparkling sequins.
Baroque Velvet Table Runner: Table running is a simple, yet impactful way of amping up a space. European baroque style table runner makes for the perfect accent to add a luxurious feel to your table decor. A runner made of rich velvet fabric and features an intricate gold design reminiscent of a period of extravagance. This will instantly make your wedding reception dinner a feast fit for royalty.
Bridal Gown: Although white is the typical color for wedding dresses, you have other options as well. A gold shade is a way to go if you want to shun traditional bridal "rules" and opt for something more contemporary, one-of-a-kind, and enjoyable. You have a lot more options when looking for your dream gown when you choose a gold wedding dress. This is because deciding on a color other than white gives you additional style and silhouette alternatives and may even result in lower costs.
Baroque Rococo Trays: Made in Florence Italy, gorgeous baroque trays are handcrafted and painted unevenly to make them look antique. The trays feature gold leaf shedding and cracks are added to elevate their authenticity.
Golden Lights: Even though lighting can be pretty striking on its own, adding cloth dramatically amplifies the effect. The impact of Edison bulbs is enormous, and they surprisingly provide a lot of light. A dimmer switch should be used for your lighting if you want a dramatic ambiance. When grouped, twinkle lights provide an incredible impact that is much greater either in an amorphous or homogeneous manner or by using it to decorate the environment, such as wrapping it over bushes and trees. For a more opulent look, you may also choose sparkling chandeliers.
Candles: Speaking of lighting, candles can truly add to the theme and overall ambiance by just being there. Whether it is white pillar candles in gold-detailed candle holders, or it is vintage gold candle holders perfect for tapered candles, candles will never let you down. You can also light up the aisle with golden candles in glass lanterns to add to the magic.
Ornate Vintage Inspired Antique Frame: An ornate antique frame makes for a wonderful display prop for your ceremony or reception. Vintage-inspired frames can be used to highlight photos, display escort cards, or for your guests' well-wishing notes. Fasten your escort cards to the jute twine with clothespins for an authentic shabby chic look.
Gold Vine String Lights: A Baroque wedding wouldn't be complete without matching lights! Gold vine string lights are easy to set up, add a romantic vibe, and greatly contribute to the ornate nature of your even style. The dainty and intricate design is wonderfully suitable and provides an excellent choice for decorating tables or adding an element of height to your venue décor.
Ornate Baroque Table Number Frames: Ornate vintage table number frames are an excellent encapsulation of the Baroque era and are perfect for displaying table numbers or precious photos of you and your significant other. The frames feature a black velvet easel at the back and they are available in your choice of rose gold, copper, and brushed white.
Baroque Style Wedding Reception Menu: The reception menu says a lot about the wedding theme. Printed on top-quality card stock this fully customizable baroque-style menu will add all the charm required to elevate your table decor. You can even have ribbons and crystals added to accentuate your menu.
Baroque Gold Acrylic Charger Plate: Add dimensions and a sophisticated look to your tablescape with this gold baroque acrylic charger plate. Using charger plates will not only enhance the overall look of your tables they will also make your food presentation simply breathtaking.
Baroque Favors: Personalized hand mirrors wonderfully capture the ornate spirit of Baroque! While it doesn't come cheap, using it as part of your decor will enhance the overall look of your sweet table and work beautifully as a gift. The mirror can be monogrammed which is both thematically perfect and excellent touch and original decor idea for a wedding. Inexpensive yet in line with your theme, you can also have romantic square favor boxes as a great way to showcase your favors in a practical and stylized fashion. Elegant mini picture frames are perfect to use as place card holders or as a gift to thank your guests for attending your special day.
The Golden Send-Off: Last but not the least, add the most fitting celebratory touch to your special day with golden confetti! You can mix in gold with transparent confetti for an iridescent feel, or you can add any other accent color to the mix. You can also hand out golden sparklers to your guests so that they can light the sparklers as you walk away toward your happily ever after.
All things said and done, grand is the state of mind, and this blog is a great example of how it is not just applicable to couples with a higher budget. It is surprising how far a can of spray paint and a vivid imagination can go! If you have royalty in your mind and are having sugared croquettes and sipping tea in your imagination, your big grand and baroque wedding is very much possible! The best way to approach it is to scour the Pinterest app, pin your inspiration, raid the thrift stores, and DIY everything! Get your friends and family involved and it will all be worth it as you host the most gorgeous(and budget-friendly) baroque wedding your town has ever seen!