Wedding coolers perfect for your summer nuptials!
May, 26 2022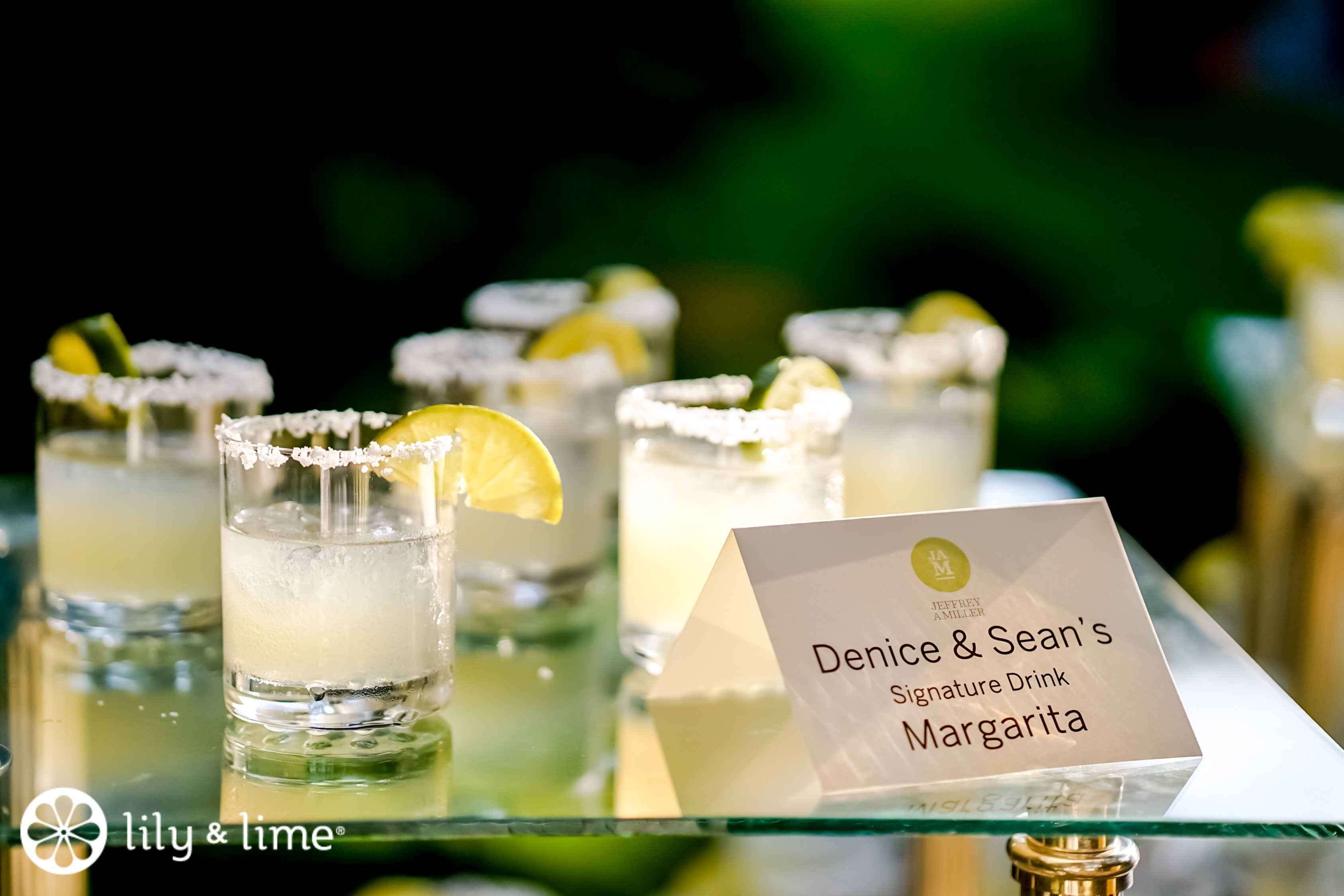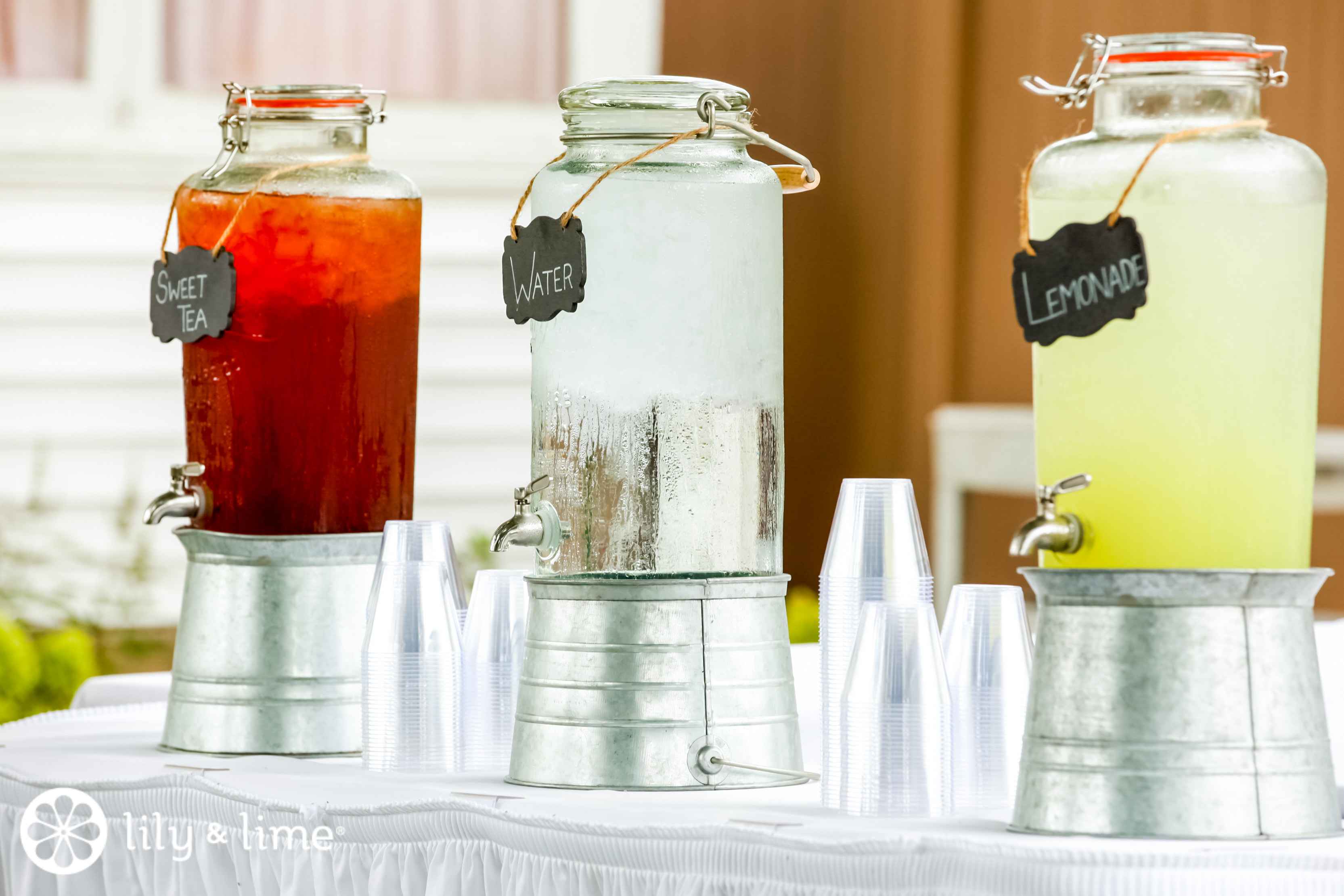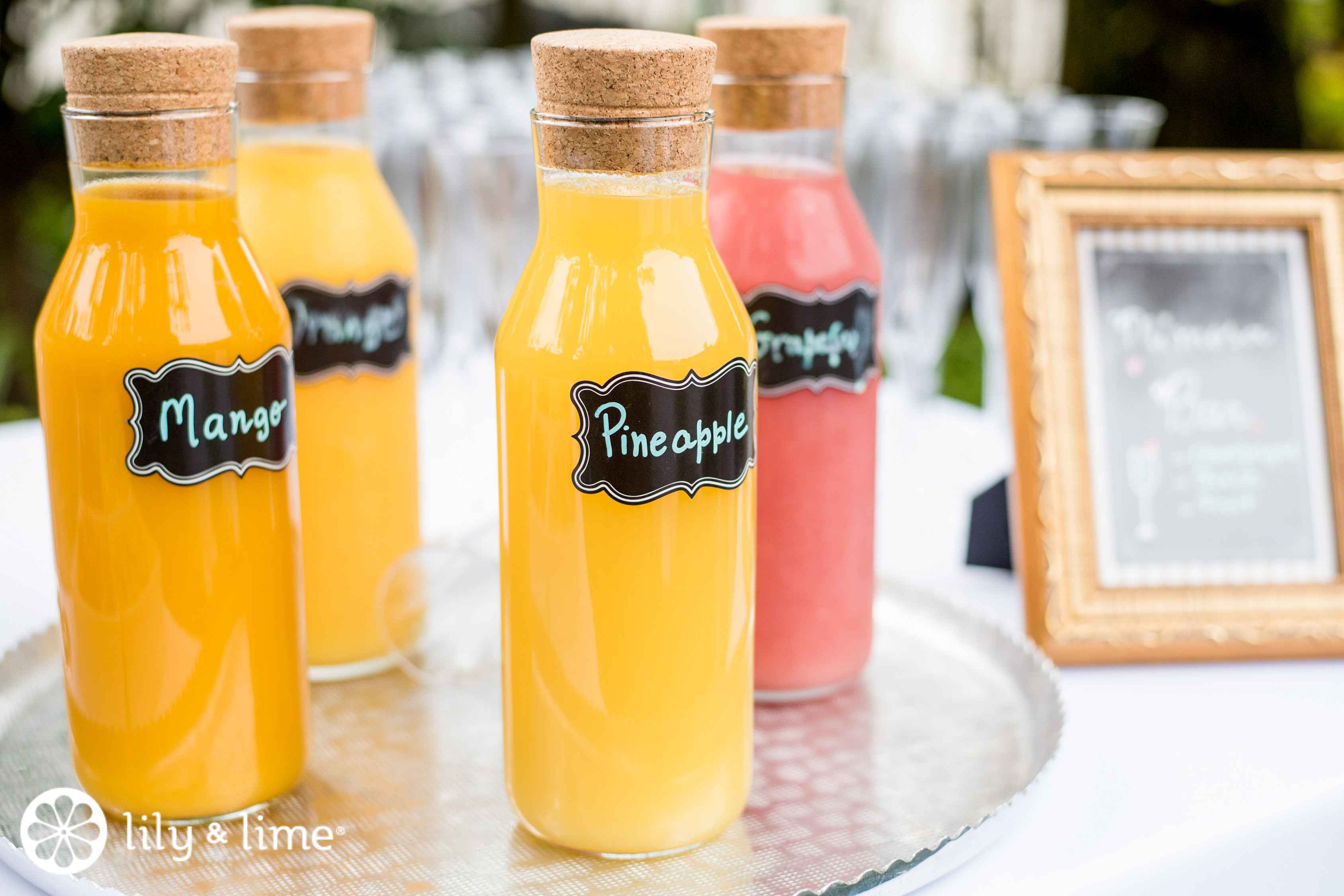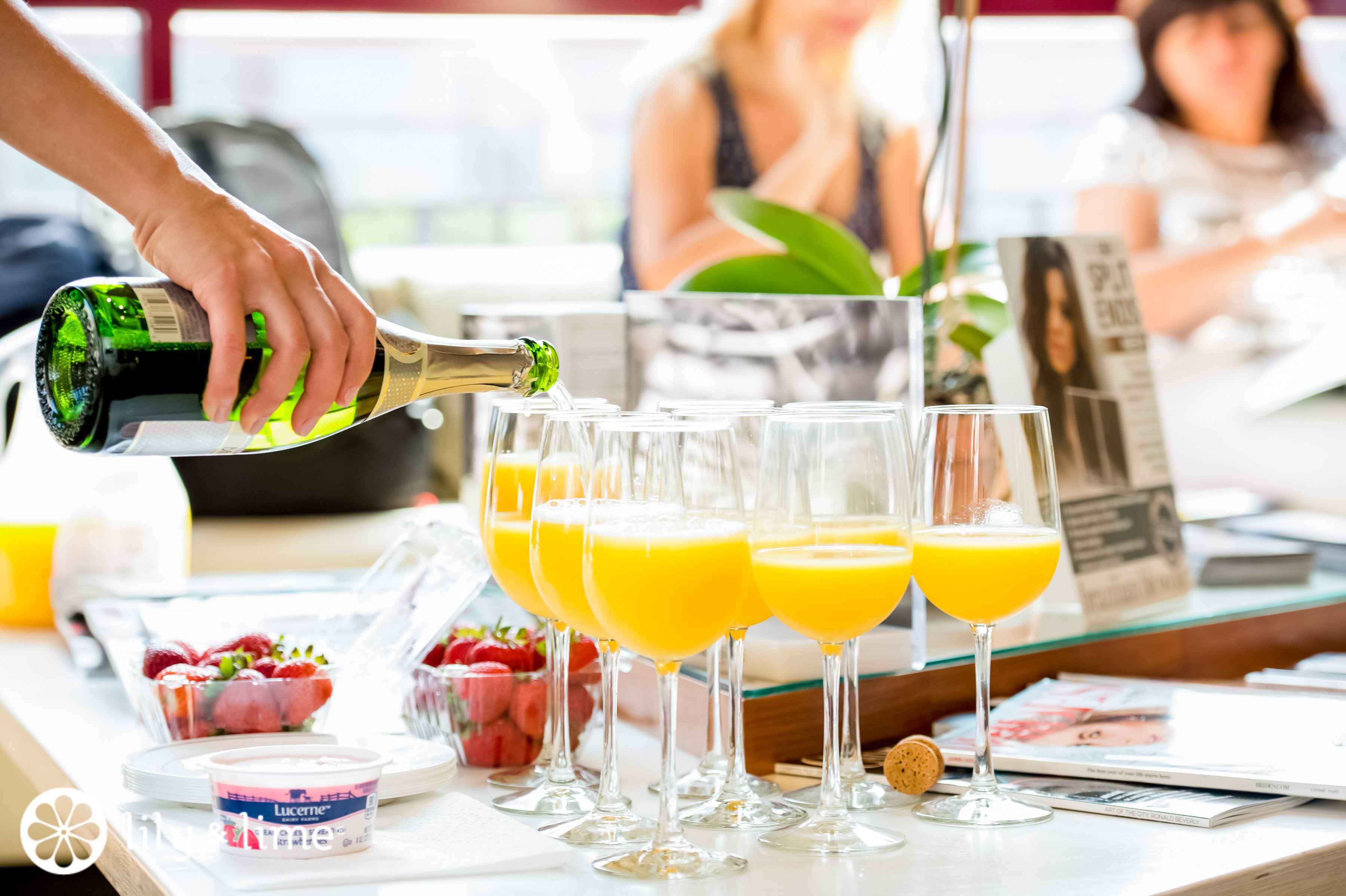 Ahhh! Summer is here guys! This means that the summer wedding season has officially started! We just hope that you are as much excited as we and our team of professional and affordable wedding photographers are! To celebrate all you lucky and stunning summer brides out there, we have found some great, delicious, and extremely refreshing wedding coolers that are just too perfect for your summer weddings! As you are planning a summer wedding, that means refreshing and chilled wedding coolers are what all your wedding guests are expecting the moment they will be reaching your wedding venue! A refreshing welcome drink indeed makes a massive impact on your wedding reception party! For your summer wedding, you want all your wedding guests to be refreshed and chill with revitalizing drinks as these drinks will get your celebration started!
So, serve some great and refreshing wedding coolers to all your wedding guests to instantly energize them and set the right tone for your wedding day celebration! Deciding upon the right wedding cooler for your summer wedding gets a bit tricky as not all your wedding guests will have the same taste! Some of them might prefer Mojitos, while others prefer something non-alcoholic! So, to ease you out, we have curated a list of some amazing, incredible, and refreshing wedding coolers that are just great for your summertime wedding (which can be both alcoholic and non-alcoholic depending on wedding guests' taste!) So, just check out the drinks that will make all your wedding guests feel energized right away!
All the Time Classic Mojitos
There is no denying that mojitos are always top the list when it comes to selecting the best coolers, especially for the summer wedding reception. They are absolutely hard not to smile over! They have everything that your wedding guests will need to beat the heat and stay fresh throughout the celebration. A lovely hand with some mint means that they will not only taste great and delicious but will also look stunning as they come over the bar! And will also look great in wedding photographs captured by our affordable and professional wedding photographers. We can assure you that this classic, soothing, and refreshing drink will add to your reception. Talking about mojitos, they are essentially alcohol-based lime and mint cocktails. However, we are very much sure that not all your wedding guests at your wedding reception would prefer alcohol as a welcome drink to your wedding reception. Well, in that case, you don't need to worry about anything. There is a great and delicious version of mojitos for all your wedding guests who prefer not to consume alcohol. Well, all it will take is some aerated soda, water, sugar, lime juice, crushed ice, and salt to make a classic virgin mojito that all your non-alcoholic wedding guests will love and savor every drop of it during your summer wedding!
Fresh Iced Tea
For all those couples out there who are planning a romantic summer wedding celebration, an iced tea indeed makes a great, refreshing, and of course, clean welcome drink for all your wedding guests to start celebrating your memorable day in the best way possible. For your summer wedding, you can customize iced tea with almost any combination of flavors that you want to bring in and also with or without alcohol to make it a perfect fit for your summer wedding coolers! All the fresh ingredients, especially fresh herbs will surely make a difference while you are customizing iced tea for your wedding day. A great flavored iced tea when served with plenty of ice for maximum flavor will keep your wedding guests energetic and refreshed throughout the celebration even on the hottest days of the summer!
And another perk of having iced tea for your summer wedding is that it is a perfect accompaniment to a cold coffee. It is the best choice to offer to all your wedding guests to prefer to have drinks without milk. On a hot day, lemony chilled iced tea with decocted tea, some ice cubes, and lemon juice with a sprig of mint will surely make a refreshing and one of the best perfect wedding coolers for your summer wedding!
Sexy Martinis
Well, for some time, martinis went out of fashion but all thanks to the craft cocktail scene they are making something of a comeback. For summer weddings, they are indeed great wedding coolers if you are planning a kind of vintage wedding with a laid-back setting. Trust us, martinis make a perfect choice for an elegant summer wedding. They gracefully scream "50s glamor" at a vintage do! Pink french martinis are always made great summer wedding coolers as the fruity flavor makes it more crowd-pleasing pink! And, they also look great in wedding pictures!
Add Some Punch to Your Summer Wedding Coolers with Orange Punch
Orange punch is a drink that is liked by the majority of people. The punchiness and tanginess of this drink keep the energy high and refreshing. Not only a great way to keep off the heat away from all your wedding guests for your summer wedding but serving orange punch is also a great way to relive childhood memories and will give all your wedding guests to do the same. We can assure you that an orange punch will surely refresh all your wedding guests instantly the moment they will sip it. Frozen orange juice, pineapple juice, lemon-lime soda, and orange or pineapple sherbet are the main ingredients required for a punchy tangy drink! With all these ingredients together, we can assure you that your wedding guests will have the best coolers for your summer wedding!
Refreshing Summer Wedding Drink- Pimms is the Best
If you are planning a romantic English garden wedding for your summer wedding, then we can assure you that it is just incomplete without a jug of Pimms or two to get things underway and leave your guests mind-blown. Adding Pimms to your summer wedding day coolers will surely bring the celebratory vibes along with some fun and it always adds a shot of color to those who drink first. And the greatest part of adding Pimms to your drink menu is that it works out incredibly economical! You can easily serve up to 120 glasses of Pimms with just 6 x liter bottles and plenty of lemonade. To make it more refreshing, all you have to do is just add lots of freshly chopped fruits, mint, and some cucumber for a refreshing summer wedding drink that your wedding guests will relish to the last sip!
All-Time Classic and Vintage Champagne Cocktails
There is no denying that a cold glass of champagne or prosecco is indeed a staple of almost every wedding reception, especially if you are planning to have a summer wedding. There is one way to make the idea of serving champagne to your wedding guests a little more eye-catching is to serve it in vintage-style Champagne cocktails. This will not only elevate your wedding day vibe but will also give different and unique wedding details to our talented wedding photographers to capture your wedding details in the best of frames! You can consider bringing in Champagne saucers rather than the usual flutes for a more added Gatsby-style appeal and can try a Kir Royale (Champagne and Chambord) or Mimosa (Champagne and Orange Juice) for a splash of color to add to your summer wedding setting. If you are more into drama and want to add a theatrical vibe to the wedding ambiance, you can consider bringing in Champagne tower, where glasses are stacked in a pyramid and bubbly poured over for a more dramatic effect. Undoubtedly, this kind of wedding decor with champagne will bring out wonder into your wedding photos!
Some Sparkling Cider
Soon-to-be-married couples who are looking for a low alcohol and budget alternative to champagne, there is no more perfect drink than sparkling cider. Trust us, sparkling cider will be the perfect and budget-friendly cooler for your summer wedding. Low alcohol does not mean low quality or poor taste so you just have to make sure that you are going for a stunning English cider to serve all your wedding guests at your summer wedding. Consider serving it in a champagne flute to get all the pomp of Champagne with none of the fuss!
Time to Brighten Up Your Wedding Guests' Mood with Some Pina Colada
Whether you wanna believe it or not, extremely smooth and delectable Pina Colada juice will undoubtedly take your summer wedding reception to the next level. If you are planning your summer wedding on a beach, then this has to be there on the menu under summer wedding coolers! Just like classic mojitos, Pina Colada is also an alcohol-based drink. Although, you can always opt for virgin Pina Colada for all your wedding guests who do not want to have alcohol. Pina Colada is a revitalizing vegan mocktail or cocktail drink made with fresh pineapple juice, some coconut milk, and lots of ice cubes for an excellent summer cooler. So, if you are looking for some simple and affordable ways to spice up your summer wedding celebration then this is the best and most amazing summer drink you can consider serving to all your wedding guests!
All-Time Favorite & Childhood Crush- Strawberry Crush
One of the most unique and also delicious ways to keep all your wedding guests cool in your hot summer wedding is with the help of crushes! Crushes are prepared with thick fruit with yummy syrups that are later diluted with water to make incredible drinks. Chilled water or soda is majorly added to the crushed liquid to bring out the taste. The coolest thing about crushes is that they are available in various flavors, such as Kiwi, Pineapple, all-time favorite- Strawberry, and others! Nobody can deny that crushes are indeed a popular choice amongst young and adults. So, if you are thinking to electrify your wedding guests with an extravagant drink, then you have to go with the crushes! They have been and are still the childhood crush of many people! Let your wedding guests relive their childhood memories with crushes on your wedding day!
Smoothies- The Smooth and Best Summer Wedding Coolers
Just like crushes, smoothies are also very popular amongst both adults and children. It can be a great addition to your summer wedding coolers as they come easy on pockets too! The best thing about having smoothies as a welcome drink for your summer wedding is that they will surely keep all your wedding guests satisfied and filled for a long time. So, if there is much time before your wedding reception dinner, a smoothie will be a great filler for all your wedding guests. Depending on your wedding budget, you can add as many smoothies as you wish of different flavors to the menu, as they come in great variety. For reference, you can consider adding banana smoothies, chocolate smoothies, vanilla smoothies, and strawberry smoothies. We can promise you that all your wedding guests are going to love this choice of wedding coolers for your summer wedding!
Everyone's Delight- Cold Coffee With Ice and Vanilla Ice Cream
Summers are incomplete without some cold coffee with crushed ice and of course vanilla ice cream! So, if you have thought of hosting a summer wedding, you can never miss adding cold coffee, everyone's delight into your wedding day coolers, or welcome drinks! Easy to make, budget-friendly wedding coolers, great in taste, and everyone's favorite! This tasty drink will keep all your wedding guests full for a long time without any doubt! Just don't forget to add one to two scoops of some vanilla or chocolate ice cream on the top! We are drooling while talking about it! Tooo yummm! Serve this summer cooler to all your wedding guests and let them scream with delight! If budget is something that you are not much concerned about, you can even consider adding Irish cold coffee at your summer wedding welcome drink for all coffee connoisseurs!
Add Some Fizz with Cranberry Fizz to Keep Everyone Refreshed
Though it is a wintery refreshing drink, serving it for your summer wedding will surely make a statement and will also brighten up the mood of all your wedding guests keeping them refreshing for the whole day. We can assure you that this refreshing cocktail will please all your wedding guests! This refreshing and chill drink is made up of cranberry sauce, gin, Cointreau, ice club soda, and fresh rosemary. It is indeed the best cocktail wedding cooler that you can serve to all your wedding guests for your summer wedding. If your wedding guests are not in the mood to consume alcohol, then you can also serve this drink in the form of a mocktail. All you have to do is substitute orange juice for the gin and Cointreau! And voila, a refreshing mocktail summer cooler is ready to be served!
Wrapping it up…
There are some of the best wedding coolers that you can consider serving to all your wedding guests for your summer wedding to keep them fresh, and energetic throughout the celebration so that they look incredible in all the wedding photos and videos! Just remember, the good summer cooler will not only jazz up and will also prepare your wedding guests for the food that will follow but will also brighten their moods and add zing! You can simply just choose any of these coolers and exotic summer drinks to keep your wedding guests energized, chatty, and busy!
Happy Summer Wedding!