DIY Garden Wedding Decor Ideas for Your 2022 Weddings
June, 16 2022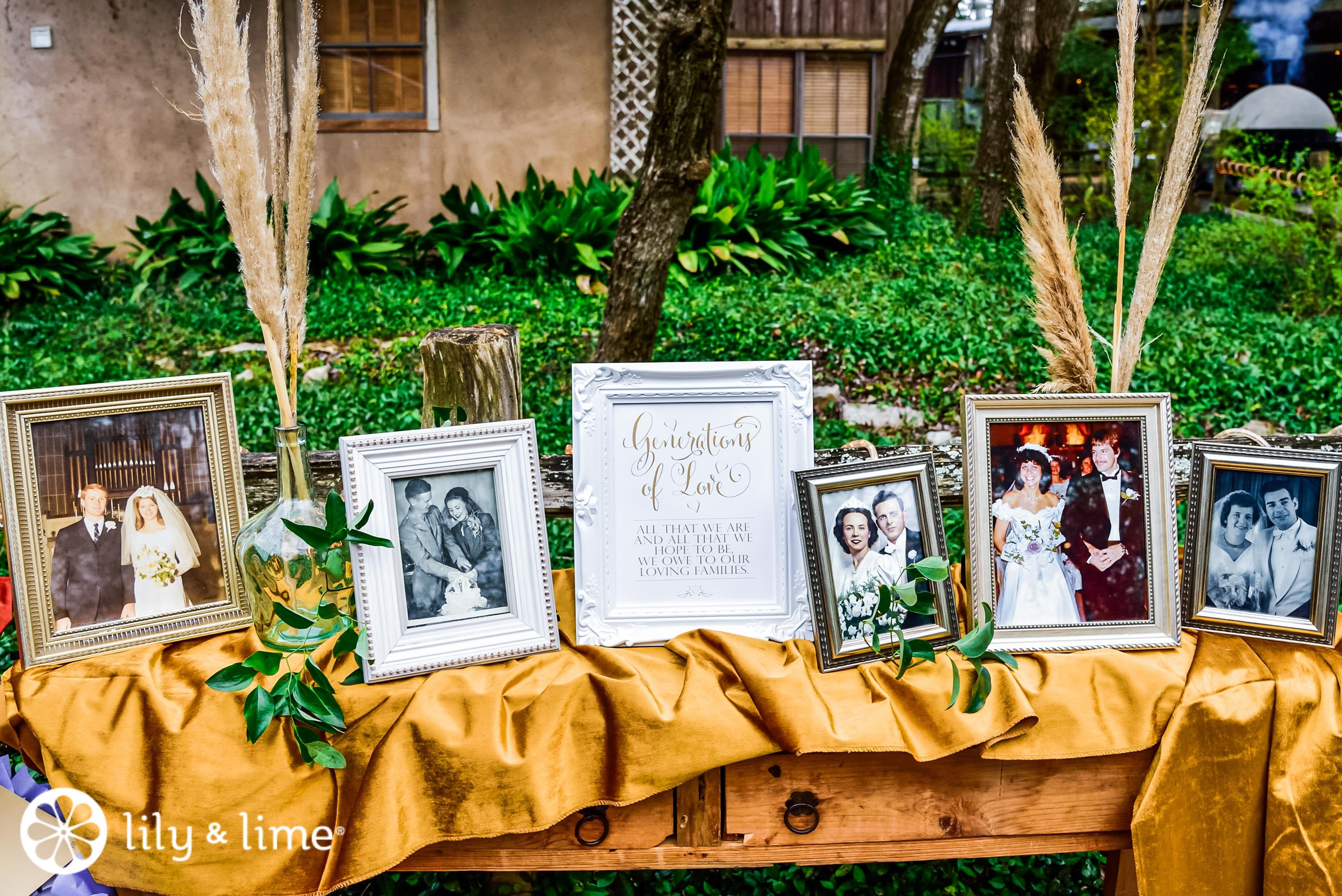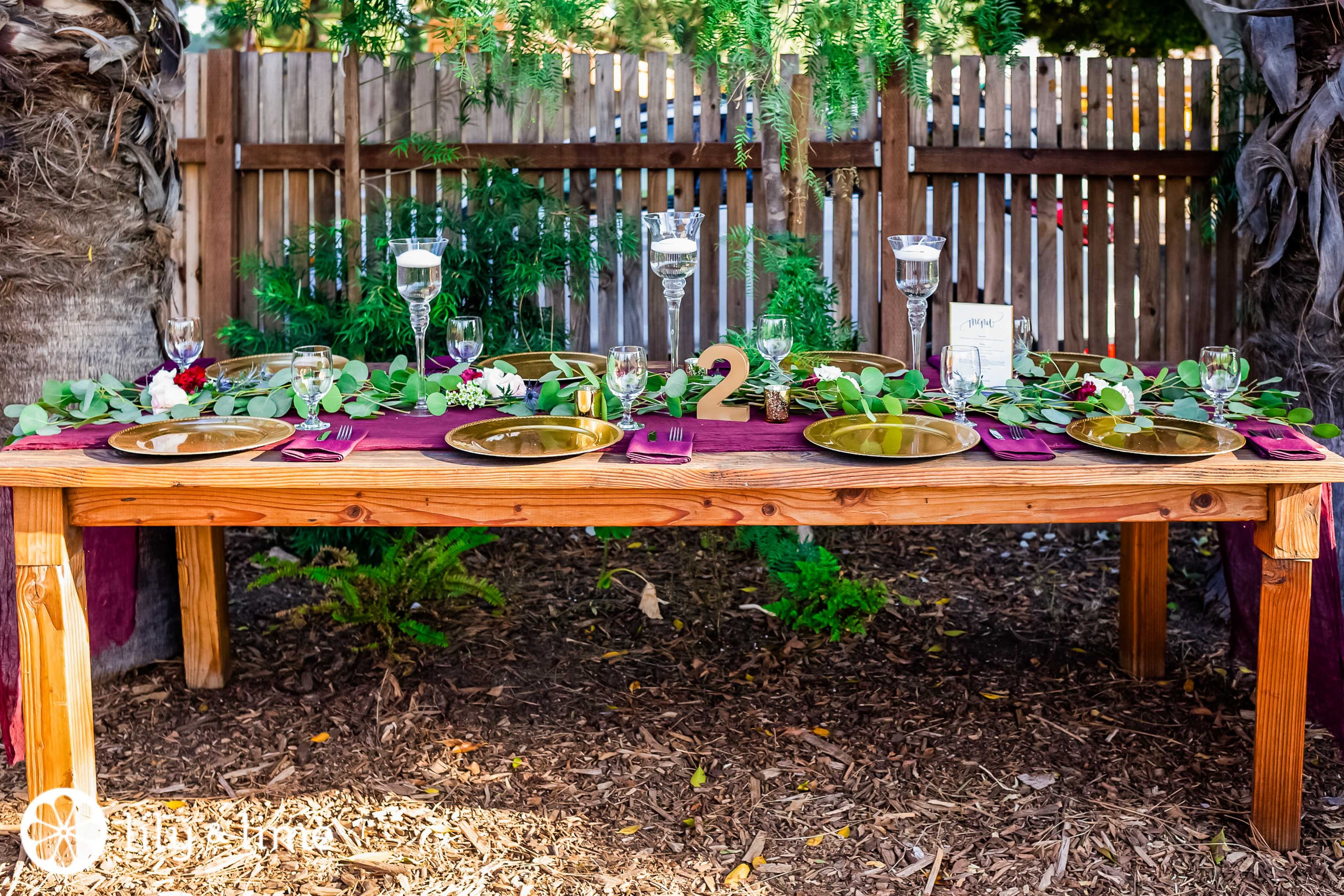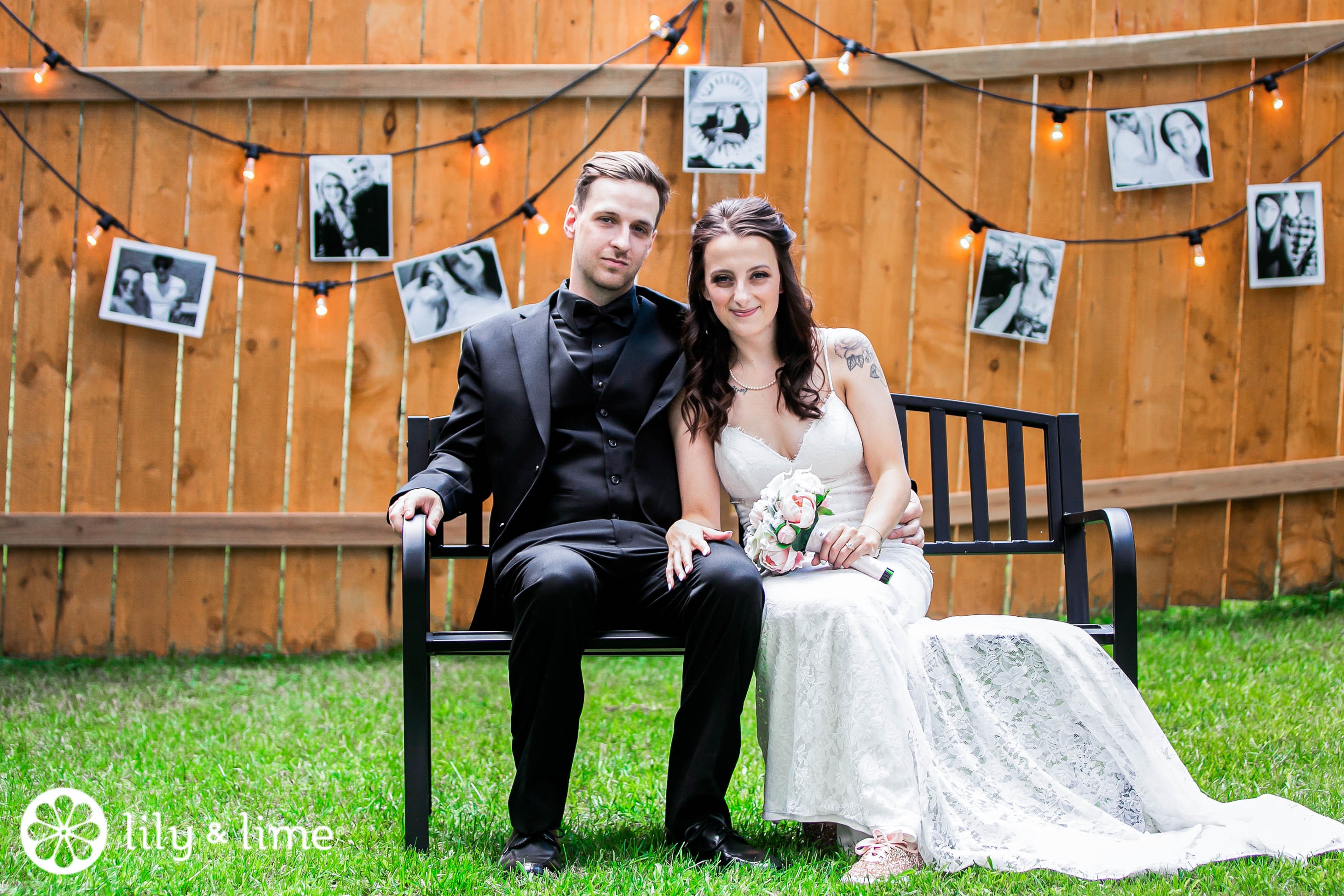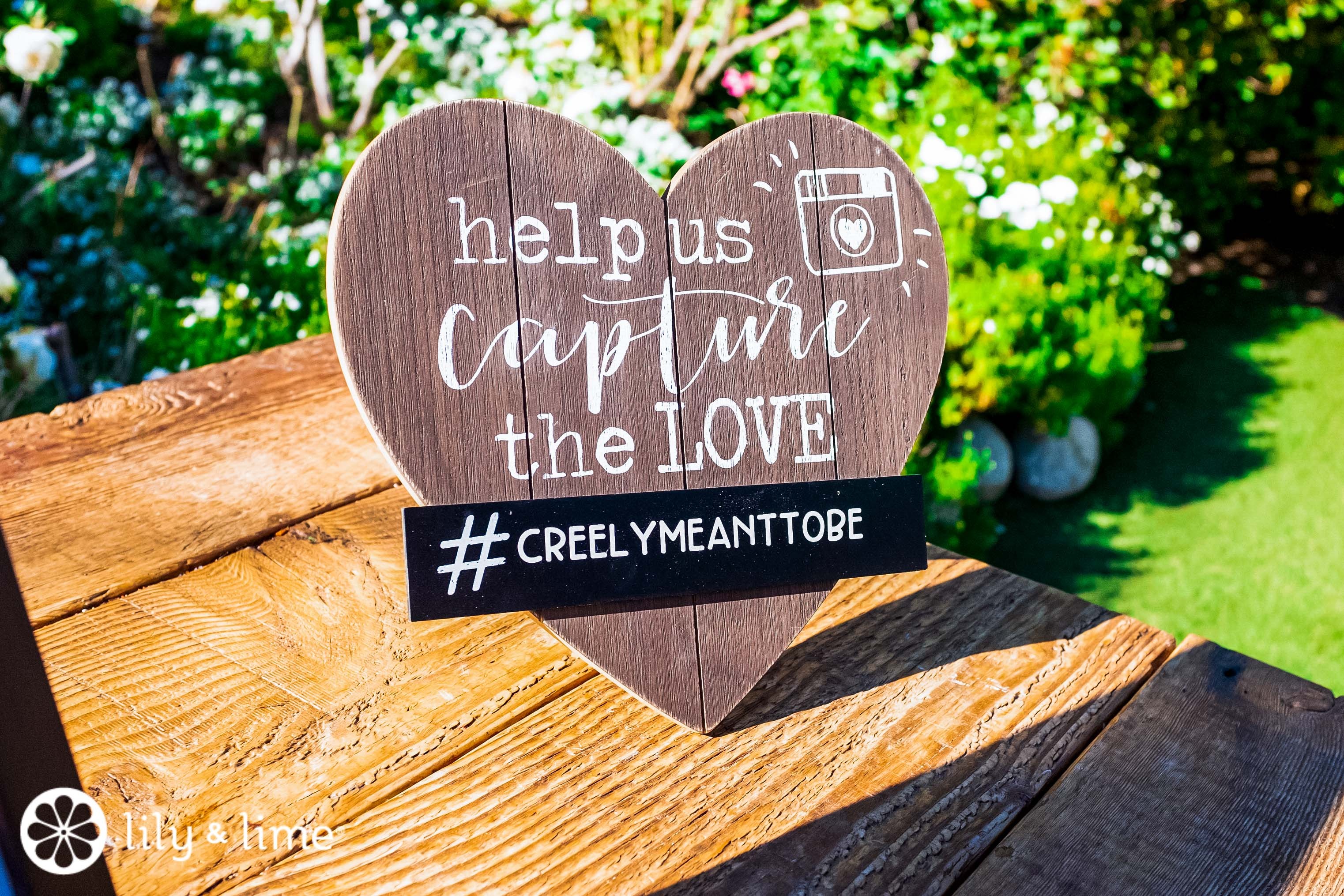 Your wedding day is potentially one of the most important days of your life. Of course, it's the merging of two souls into one, a symbolic social gesture that announces to the world that you and your sweetheart are starting your journey together as one entity from this day forward. While we don't undermine the emotional depth of this special day, the wedding day is also one of the biggest celebrations that will probably be associated with it. Every person has some hopes and dreams about this special day whether it is the specific kind of flowers you want on your bridal bouquet or the season you'll want as the perfect backdrop for your day, whether it is the color scheme that feels the most real to you, or it is the music you want wafting in as you walk through the aisle.
Speaking of dream weddings, there is something about a garden wedding that never fails to impress us and touch our hearts. Something about being out in nature, in the dazzling sunshine, blooming flowers, and fluttering butterflies makes everyone want to host a grand Victorian-style garden wedding with finger sandwiches, tea parties, and the ambient music of chirping birds. If you have always dreamt of hosting your wedding celebrations in an idyllic garden outdoors but would like to indulge in a DIY approach along the way, you have landed on just the right blog. From the DIY ceremony aisle to creative drink displays, we have everything here! Read on for some creative DIY decor ideas for your garden wedding.
Ceremony Aisle: The best thing about outdoor weddings or garden weddings? You get to choose the center point for your outdoor wedding, unlike most indoor weddings. Use the landscape to help you decide where you'll say your vows, then mark the area with a ceremonial arch draped with fabric and florals. Whether it's the vision of a shimmering lake, a trail of gorgeous flower vines on an arch, or a mature tree that has seen decades, you can mark your spot as you wish. The arch or backdrop you pick for a garden setting provides the appropriate area for your ceremony, whether it's dramatic and bold or very minimal details. The rest of your surroundings will be decorated by Mother Nature, so all you have to worry about is the backdrop where the two of you will tie the knot.
Directional and instructional DIY decor: DIY ideas that assist your guests in navigating your wedding are the easiest and most practical. Whether it's directing visitors to all of the different events, informing them of the sparkler send off time, or displaying a unique seating chart, knowledge is power at a wedding, and the more the guests know about who, what, when, where, why, and how, the easier it is on you and them. These kinds of wedding decor serve a dual purpose as they not only serve a practical purpose but also look amazing.
Outdoor garden wedding reception: The versatility of table arrangements is one of the best aspects of having your wedding reception in a garden setting. You may need to maneuver around some trees, lay the cake beneath a gazebo, or hang lights from the trees. You can go in with an assortment of carefully thought out yet mismatched table settings for your wedding reception. If you are more into rustic style, go for a long wooden picnic table setting that stretches on to accommodate all your friends and family to share a meal.
Serving food and drinks: If you're having an outdoor wedding, the weather will almost certainly be warmer, and your guests will be thirsty! Set up a few different stations with a wide range of beverages. Mini bottles of water with custom water bottle labels, chilled sodas, and spigot containers filled with lemonade, tea, or fruit-flavored water provide a simple grab-and-go solution for your guests. You can arrange your drinks in large galvanized metal buckets filled with ice, a canoe, or a wheelbarrow for a unique point of interest.
Eclectic centerpieces: If you prefer foliage to flowers, succulents make fantastic centerpieces, especially with some beautiful DIY projects that look costly but cost next to nothing. While it's easy to let the creeping greenery take over your wedding decor theme, and lean on it in the most gorgeous natural way, there are also many different ways you can go the way it is, whether it is a forest wonderland, minimal and natural or whimsical in an Alice-in-the-Wonderland way.
Truck bed decor: With an outside setting, you'll have plenty of room to let your imagination run wild. Think beyond the box with ideas like an open truck bed covered with greenery and galvanized buckets that would never work indoors. It is charming and makes for a stunning countryside outdoor decor. If you don't have enough space to accommodate a truck, you can also have a bicycle adorned with flowers for a quirky and vintage look! This will not only be perfect for wedding decor but also function well as a photo backdrop.
String lights: String lights, whether hung over the dance floor or the reception seating, can quickly make any outdoor space feel cozier and all the more enchanting. There is something irresistible about string lights glimmering amidst greenery and works in almost all garden wedding situations. Plus, after the sun sets and your dancing shoes are put on, you'll be grateful for the extra light.
Outdoor tea station: A bright table dedicated to coffee or tea can be added to an outdoor bar to make guests feel right at home. The only requirement? Of course, it's lovely porcelain. You can curate some vintage teacups from your local thrift store and have a charming tea station in your wedding reception area. Not only does it subscribe to the whole "tea-party in the garden" feel, but it also adds to the wedding decor.
Haystack seating: Get rid of the chairs and sit your loved ones in true rustic style outside. For added comfort and much-needed color, top each hay bale with a patterned quilt. This amazing rustic wedding seating is the epitome of shabby chic elegance! This enormous rustic seating arrangement built of pallets is ideal if you want something simple to put together, inexpensive, and adaptable right up to your wedding day. Pallets are essentially free and easy to come by, so gather a bunch and layout your sofa and pallet chair designs before adding the seat cushions and pillows. This kind of cozy, romantic decor appears to be expensive and difficult to achieve, but it's rather simple with this do-it-yourself wedding concept.
DIY bug spray: Fill a spray container halfway with the natural DIY bug spray mixture, and it will keep mosquitos away! At your outdoor wedding, provide guests with natural, homemade insect repellent. Add a cute label and produce helpful favors for your guests, and they'll be grateful. We also have more DIY wedding favors ideas if you need them. Not only are they great to be used, but they also provide you a scope to dress up your welcome table with some personalized labels and wedding color palettes.
Wine barrel decor: Wine barrels are an obvious trend as a backdrop for a vineyard wedding, but they're also becoming a huge element of any outdoor wedding, from a country barn wedding to an outdoor wedding by the lake. A country wedding wouldn't be complete without a few barrels, and this is our favorite DIY barrel wedding idea. Make a few of these wine barrel displays for guests to put their wedding gifts on, or add flowers to the top. It's up to you what you do with them, but if you're having a rustic outdoor wedding, these should be included in your images.
Ice cream bar: If you're looking for a unique dessert option for your garden wedding, serving ice cream might be the way to go. Ice cream has such a fun, nostalgic vibe to it that it's a great pick for a laid-back celebration. If you are hosting a pastel garden wedding, an ice cream bar is just going to play on the sweet and soft vibe, and not just act as a dessert cart, it will add massively to the wedding decor. Ice cream not only delivers a unique dessert experience, but it's also the sweetest method to keep your guests cool. No one will be able to leave without being cured of their sweet tooth!
Repurpose wine bottles: After the wine in the wine bottles run dry, they can still promise an enticing time ahead. It is the most stunning DIY wedding floral arrangement that you can arrange as it's fashioned out of twine and a bunch of wine bottles. It's ideal for weddings with a vintage theme and other outdoor gatherings. This idea can be used to adorn your patio or deck for everyday use. This is also a fabulous idea as an overhead floral arrangement if you have a tree as your wedding ceremony backdrop.
Repurposed windows and doors: Bring your wedding signage to life by going beyond burlap and wood. Consider using glass window frames to display meaningful phrases or as a canvas for your seating chart. For the best outside appearance, place the display between two trees. This is perfect for a rustic wedding as it is a quick and easy way to level up your wedding. For a more whimsical look at the Secret Garden, you can also go for a repurposed doorway for your aisle entryway or your ceremony backdrop.
Wood and flower decor: There's no better way to blend your indoor and outdoor backdrops than with some lush vegetation. A sumptuous arrangement fashioned out of wood and flowers quickly dresses up the wood foundation for the ideal wedding ambiance. It is easy, natural, and comfortingly beautiful, something that will never get old. If you are wondering how to create a stunning backdrop out of almost nothing, this is it!
Tree trunk as decor: When it comes to creating a rustic aesthetic, who would have guessed tree stumps would form some of the loveliest wedding decors ever? These chopped logs look adorable at the end of the aisles during your wedding ceremony, and you can move them and utilize them for the reception. Think green, rustic wood, and trees, or in this case, tree stumps, if you want fantastic DIY ideas for an outdoor wedding. Use nature as a one-of-a-kind photo display for a budget-friendly DIY project. Wrap a row of twine around a nearby tree trunk, or several of them, and then attach photographs of you and your future spouse. It is a beautiful way to display your relationship in gorgeous photographs.
DIY candle votives: Some lovely candle holders only appear to be pricey, but it turns out that they can be made for a few dollars. Whether it's ombre DIY votive holders or votives created from galvanized tin jars, they are all great ways to save money on wedding decor. Pretty table lighting is within your grasp just by following the step-by-step DIY project tutorial to learn how to construct these for your wedding decor. The thing with candle votives is that you can create them to be completely customized to your special day, whether it's with your wedding initials or with your specific wedding colors in mind.
DIY escort card display: When it comes to the best rustic wedding décor ideas, get creative and frugal. To exhibit your beautiful seating cards, this escort card display DIY employs a whitewashed pallet. Make this farmhouse-style rustic pallet sign with charming hooks and tags to give table numbers to your visitors in a unique way. With this highly innovative design, we think it will give the right touch to your outdoor wedding in the fall, winter, summer, or spring, "find your seat" and DIY table number ideas get a little less dull and formal and add a wholesome feel.
Floating floral arrangement: How can we speak of a garden wedding without mentioning flowers? While there are a thousand different ways to do flower arrangement decor, what's a girl (or guy) to do when it's hot outside and standard flower arrangements wilt? Of course, float them in cold water! This simple notion is ingenious and provides your wedding decor with a whimsical feel. These floating florals would undoubtedly meet the bill if you're seeking an affordable and classy outdoor wedding accent. Another innovative suggestion for aisle décor that would lend a vintage or rustic vibe is floating flowers in buckets.
Candles to light up your aisle: These lovely candle pathways will add some light to your wedding aisle. The soft glow will add a touch of glitz to your outdoor wedding. They're the ideal complement to that romantic wedding you've always imagined. Lighting is one of our favorite methods to decorate with DIY wedding décor, and this idea looks excellent at any ceremony, especially outdoor weddings. Line your wedding entrance of the aisle you'll be walking down with this DIY wedding lantern walkway, or both.
Wedding signage: For an outdoor wedding ceremony and reception, awesome wedding signs make excellent wedding decor. Making a wedding sign like this is simple and easy to construct. Simply clean and sand the pallet, then write your wedding quote using paint colors as per your wedding theme, and you're done! If the rustic pallets are not quite your style, how about chalkboard signage or clear acrylic signage propped on an easel? DIY wedding signs are a great decoration idea for the garden and look fantastic at the wedding.
DIY wedding games: Does an outdoor wedding complete without homemade backyard games? The enormous domino set, extra-large Connect Four, giant Jenga, big dice, and a really cute DIY ring throw can all be yours for the big day and a fun project you and your fiance will enjoy for many years to come. Also, make your cornhole boards. Make the gathering more enjoyable by playing these outdoor wedding activities that both kids and adults will enjoy. We nearly demand that you prepare them if you're planning an outdoor wedding in the spring or summer. There are also some cute wedding photo opportunities. On that, you can rely on us.

Garden weddings, which are extremely flexible, can also be tied together in the all-consuming feeling of being in a paradise with towering trees, blooming buds in the bushes, and soft grass under your feet. Whether you are more into the classic tea party in the vibe of the garden, or you are all about the minimal natural side of things, whether you are a big fan of all things rustic, or you want to go glam, there are ideas out there to fit your vision, no matter what. And surprisingly, most of the ideas can be beautifully executed with just a few nifty DIY tricks! After all, why buy it, when you can DIY it? And there are so many ways you can DIY your way to your dream wedding!