Summer Wedding Color Combinations
May, 24 2022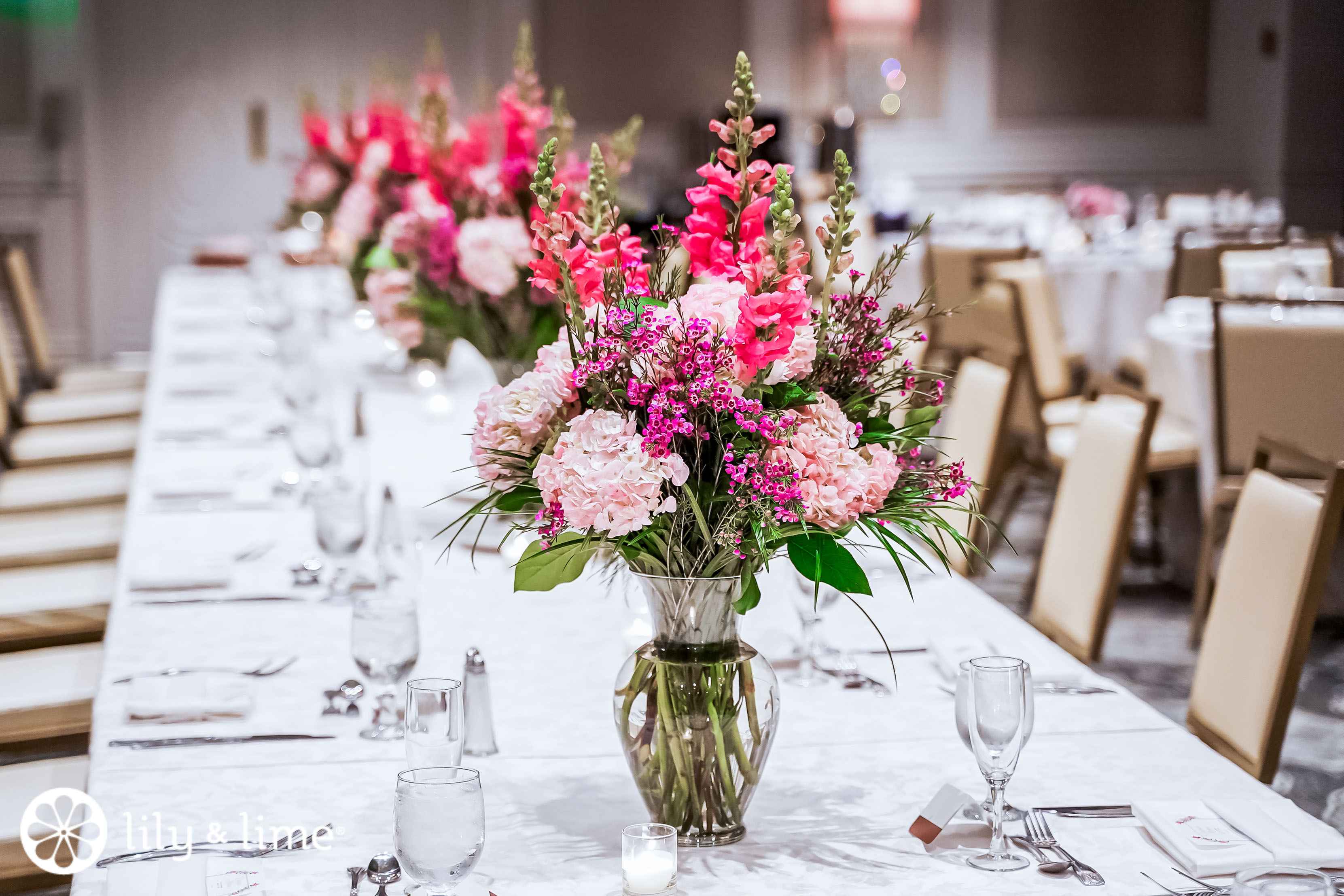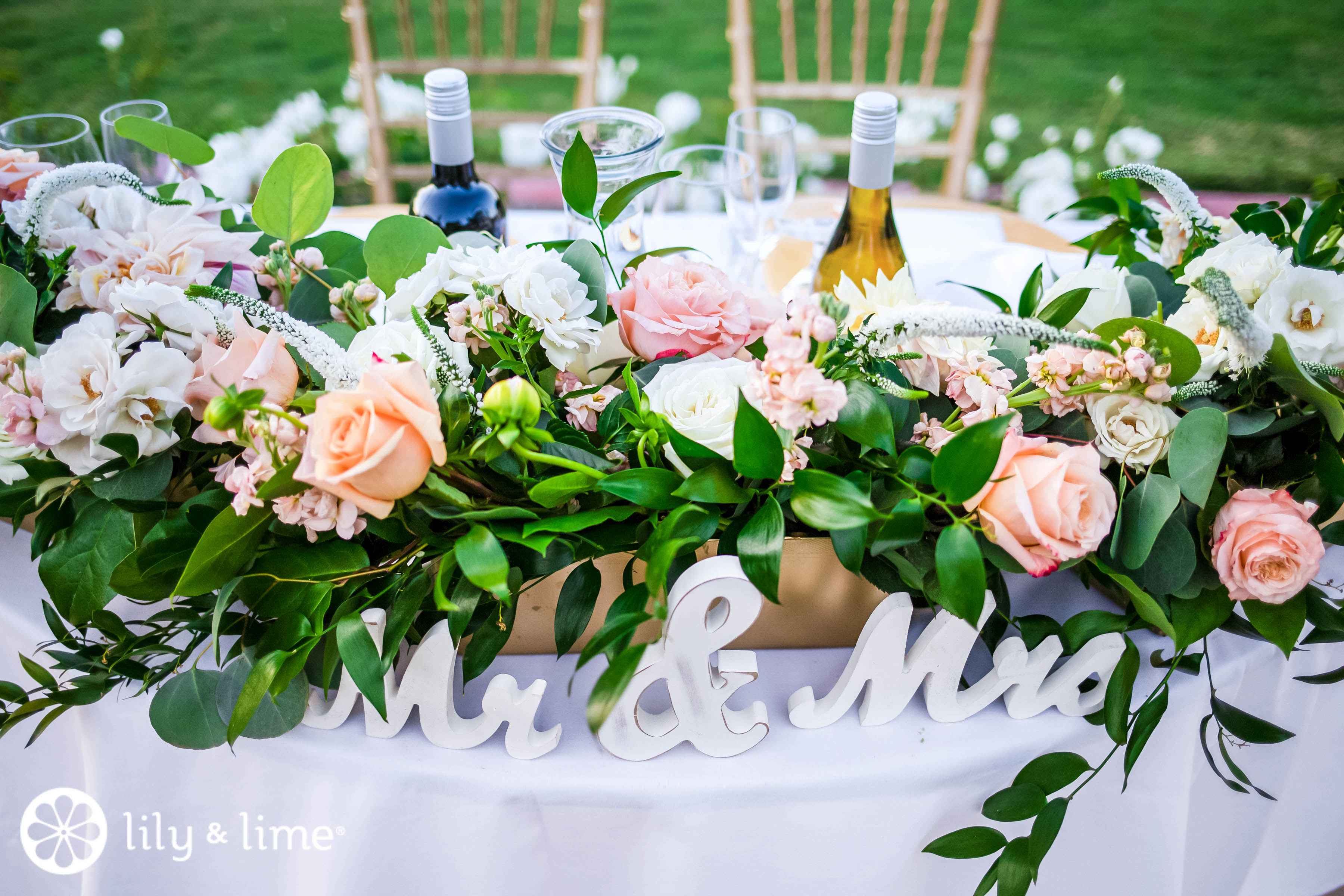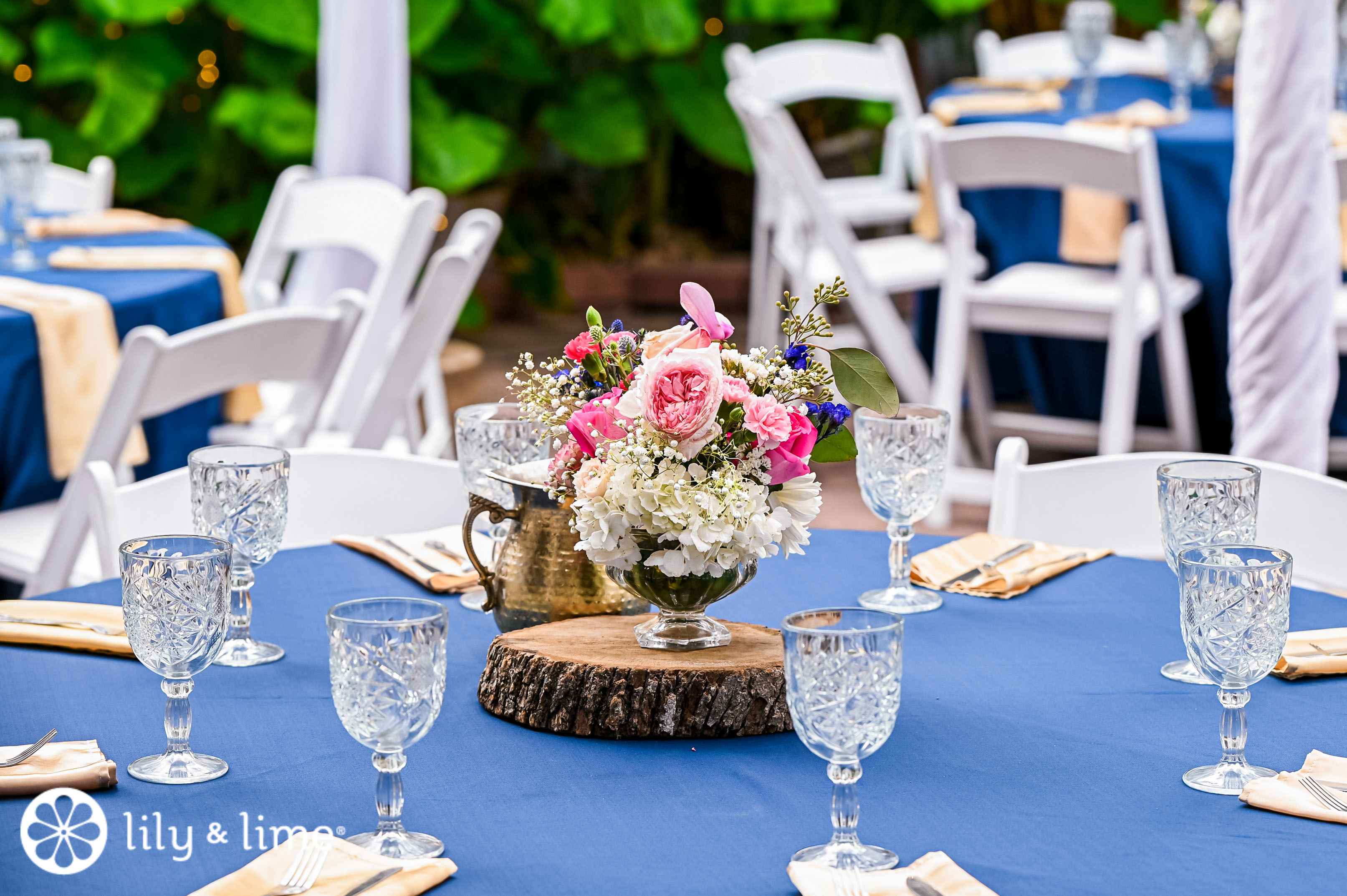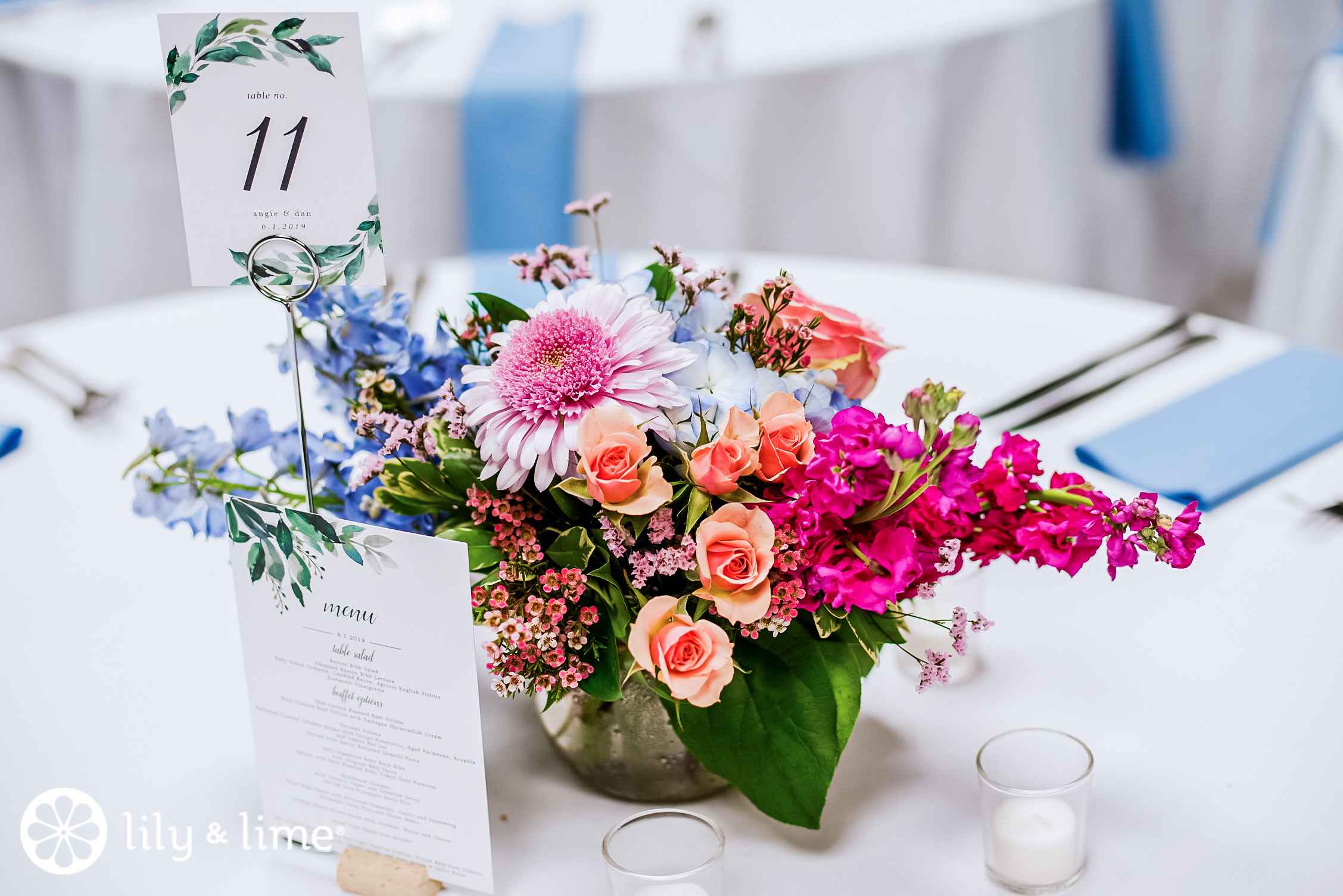 Oh, summer! Can you be more dreamy? When you are planning to get hitched between May and September, there are many chic summer wedding inspirations from gorgeous summer DIY wedding décor details to fun reception stuff like hosting a poolside reception. From the greenery and colorful summer wedding blooms capturing your guests' attention to creating a romantic space with soothing music and aromatic scents, things can get magical when you decide to dance the night away amidst twinkling lights and starry summer skies. In this article, we are talking about our favorite summer wedding color schemes that are inspired by the sun-kissed days of the season, warm temperatures, the best of the beach days, and laid-back vacation vibes. Vibrant summer wedding color combinations include plenty of bright and bold color schemes as well as dreamy pastels and modern neutrals for you to take your pick.
Summer is a great season for flowers of all kinds and longer daylight hours. Thanks to the abundance of sun-drenched memories, endless streets of greenery, and dreamy summer-inspired bridal bouquets, weddings in this season are when brides look towards bright wedding hues like tangerine, fuchsia, navy, and mustard yellow along with dream-like pastel wedding color combos that bring in baby pink and powder blue mixed with dusty rose and sea green. Modern wedding color palettes are also looking outside the lines and getting experimental with punchy primary hues, tropical greens, and rustic neutrals- and we love the results! Unexpected wedding color palettes for a warm-weather soirée should look good in wedding photos as well as in reality to make your summer wedding stand out.
The general rule of thumb to choose your wedding colors is to go for a color palette that reflects your wedding aesthetics and celebrates the spirit of the season. For summer-inspired wedding color palettes, it is all about getting inspired by the energetic mood and sunny vibes of this season. From bright fuchsia pink, spunky tangerine, refreshingly light blue, and cheerful canary yellow to incorporating earthy weddings color palettes like dusty rose, lilac ash, and sandstone, summer reception colors are generally made for outdoor wedding venues like poolsides, gardens, and backyards along with unconventional wedding spots like mountains, parks, and beaches. Neutral wedding color combinations like sage green, taupe, terracotta, and dusty mauve are top picks for boho and rustic wedding themes in the warm season. Similarly, if you are getting married at a rooftop terrace or elegant ballroom setting, sophisticated warm wedding color palettes like blush pink, navy blue, and pale yellow can be a different mood altogether! Pick your favorite summer color combo from below and celebrate your wedding amidst sheer gorgeousness.
Summer Wedding Color Combos That We Can't Get Enough Of:
Lavender, pastel pink, and ivory
Maybe one of the most staple color combinations in wedding themes for summer, lavenders and pastel pinks should be your go-to for a dreamy fairytale-like wedding setting. Just like you cannot spell the word 'M' with your lips wide open, you cannot dream of hosting a trendy wedding with spring or summer details without the enchanting color combinations of lavender and pink. Especially when mixed with ivory, lavender becomes an extra peaceful color that can be used all year long. Desiring a garden-themed wedding, you can bring your wedding planning to life by setting up your dreamy reception tables with gauzy lilac table runners and unifying with the lavender-hued floral arrangements. These enchanting wedding colors for summer nuptials encourage guests to feel relaxed and comfortable, especially during daytime wedding ceremonies and receptions, because the light purple, pink, and ivory come to life in the sunlight.
Mint and rose gold
Can something be as luxurious and sophisticated as the shade of rose gold color? If you are browsing through wedding themes for summer, this fresh and elegant color combo of mint and rose gold will set your wedding stage on fire with its exuberance. This super popular wedding color palette has been taking up popular social media wedding planning spaces, especially among spring and summer brides. From vibrant and colorful backyard garden wedding celebrations to bustling metropolitan wedding affairs, the sophisticated color palette ideas revolving around mint and rose gold add a sense of storybook charm to every wedding.
Pineapple, orange, and pale pink
Sunny yellows and playful pinks together are the epitome of summer weddings. The combination of bohemian and feminine vibes results in a sweet sorbet that is ideal for any hot-weather wedding. Turn your drink table into a wall décor with pops of orange, both the color and the fruit, to elevate your cocktail hour.
Peach, sage green, soft apricot, and cream
All thanks to the various shades available, shades of pink are surprisingly versatile for flexible wedding color combinations. If you want to opt for a bold color palette for your multiple party themes, embrace this combination while planning your wedding décor and make your setting pop in wedding photographs. While the linens can have a neutral color palette like soft apricot and cream, anchor them with lively pops of peach and consider designing menu cards and wedding escort cards in sage green to give them a whimsy and dreamy look. You can imagine your guests sipping champagne or rosé under a canopy of fairy lights and the bold pastel color palette still sparkling its magic even during evening receptions.
Greens and warm hues
There's no denying that pastels and muted colors are popular for late spring weddings, but the season also has its share of bright hues. This vibrant color palette of fiery reds, oranges, and yellows, as well as vibrant greens, are equally appropriate for the season. Green wedding colors work amazingly well with vibrant textures in summer weddings as a nod to nature's changes!
Bold pastel rainbow
Bold and warm color scheme ideas will never go out of trend for winter and autumn weddings, and spring and summer weddings will always have pastel color scheme ideas to match the entire atmosphere. But how about bringing all the colors of the rainbow into your big day to inspire your fairytale wedding? It is easy to see why so many couples are going for the latest rainbow color palette wedding trend, where the gorgeous collection of brightly colored hues belonging to both pastel and warm shades are adding a sense of sophisticated elegance while evoking a fun party atmosphere. Especially popular among LGBTQ+ weddings, rainbow wedding color palettes offer you a plethora of color combinations to choose from. The rainbow wedding palette enables you to design the trendiest wedding cakes and order vibrantly pastel wedding dresses for your team of bridesmaids.
Dusty rose shades, mauve, and metallic
The dusty shades of purple and pink give rise to mauve and dusty rose color. It looks amazing when paired with a wedding's magenta, marigold, and taffy pink along with metallic shades like copper, gold, and silver. Nothing screams romantic as much as the pastel blush and the softest shade of dusty rose do, and nothing can beat the combination of metallic shade with these dreamy hues for a touch of modern glam. Adding a third metallic color to the duo which pairs well with neutral earthy textures can exude a charming vibe. For adding depth to these romantic wedding color themes, you can put hints of berry and magenta in your floral arrangements or while matching the details of your luxurious wedding favor ideas or even as a small detail like the ribbon of your bridal bouquet.
Burgundy, bright red, gold dipped, and green
Although shades of bright red and burgundy are often associated with fall weddings, these bold wedding color ideas when matched with wine-inspired vineyard weddings are straight out of a fairy tale. If you are planning a summer wedding with cozy details and dreamy wedding colors, do not overlook the magic of burgundy shade with sprinkles of gold and green for a romantic and sophisticated wedding style. Especially loved for weddings with a blend of modern and old-world charm, this bold wedding color combination can be infused with gold-dipped blooms and warm green-hued details. Including sage green touches throughout from confetti for grand wedding exit ideas to custom-made napkins for reception tables, with striking details of gold can be the ultimate wedding color scheme for a storybook wedding in the summertime.
Pastel and moody color combinations
Moody pastel color schemes can be translated to deep watercolors, chalky textures, and flowy fabrics that can speak through your summer wedding in sheer elegance. Moody pastel wedding color combinations marry whimsy and elegance by muting and accentuating different wedding accents. These color combinations bleed into one another like a marble ceremony making them elegant for not only summer weddings but weddings in all seasons.
Dusty blue, white, and green
The very calming and peaceful wedding color scheme ideas revolving around the light shades of white and green paired with dusty blue are not a secret among summer wedding lovers. From bridesmaid dresses in soft hues of blue and green to a wedding ceremony and reception styled with transformational details in these hues, the color combination proves to be enchantingly elegant and sweepingly romantic. Pastel backgrounds for wedding ceremonies and receptions have always been considered a bridal favorite as the tones of dusk are set with the gentleness of a light breeze that is simply gorgeous any time of the year. With the versatile and inspiring brilliant array of pastel green and white when combined with the dreamy shade of dusty blue, the ethereal charm can be infused into your wedding style with every detail and design from the trendy napkins and charger plates to the very backdrop of the reception.
Red, purple and white
Although purple and red can be a difficult color combination to match, it is not impossible for weddings in May. As the season changes towards getting warmer, tones of red and white can be matched with purple bridesmaid dresses or wedding accents to pop up the red and purple color scheme against gorgeous wedding whites.
Purple, orange, and green
Violet, grassy green and sandy orange are just a few of the colors that summer couples can masterfully combine for their reception space. But these aren't the only colors available; pops of cobalt blue and bubblegum pink can also pop up the space vividly.
Blush wedding tones
Brides who are blushing with the season's most popular wedding color- blush, we have got you covered. The pinky-neutral shade is the ideal blend of warmth and femininity, and it's frequently mistaken for the season's more demure florals. For a romantic palette that blends into the great outdoors, pair with soft earth tones, candles, sleek stemware, and fluffy blooms.
Tying the knot in the summer season is one of the best wedding decisions you will ever make. From a sun-kissed summer wedding photography session that looks like an endless glow of amber to light and fresh reception bites to keep everyone refreshed and rejuvenated, stunning summer wedding ideas are all you need to pull off the coolest warm-weather wedding. Summer weddings can get extra warm in certain places, and keeping cool in style during your summer reception can not only bring some cool photo ops but also give your guests a plethora of memories to take back home. Summer gives you amazing wedding attire options too! One can only imagine the whimsical moments when you glide down the aisle wearing a breezy short wedding dress to beat the heat with sheer gorgeousness. This season is also considered to be amazing for outdoor photography, and there is no doubt why so many couples choose summer engagement photography sessions over other seasons. This is the season when you can get creative with your wedding signature cocktails and set up sangria stations, popsicles in Prosecco, and serve refreshing cocktails garnished with edible flowers to beat the summer heat during receptions. It can also be perfect for you to swap your traditional wedding cake for an ice cream wedding cake to treat your guests with an extra dose of sweetness!
There is a world filled with possibilities when it comes to experimenting with your summer wedding color schemes- from bright tropical summer colors to recreating a beach wedding vibe to going with traditional warm-weather color schemes that are reminiscent of fairy tales. Late spring wedding color palettes draw inspiration from all things artsy and nostalgic. After all, we all can agree that nothing comes closer to romance as a slow wedding dance during the golden hour with clinking champagne glasses in the backdrop. When you have chosen to host a summer wedding, you will be mesmerized by all the gorgeous wedding color palettes that this season has to offer and the above list rounds up all our favorite color schemes for summer weddings as a wedding gift.