How to Incorporate Wine Into Your Wedding Detail- Drinking, Decor and More!
August, 12 2022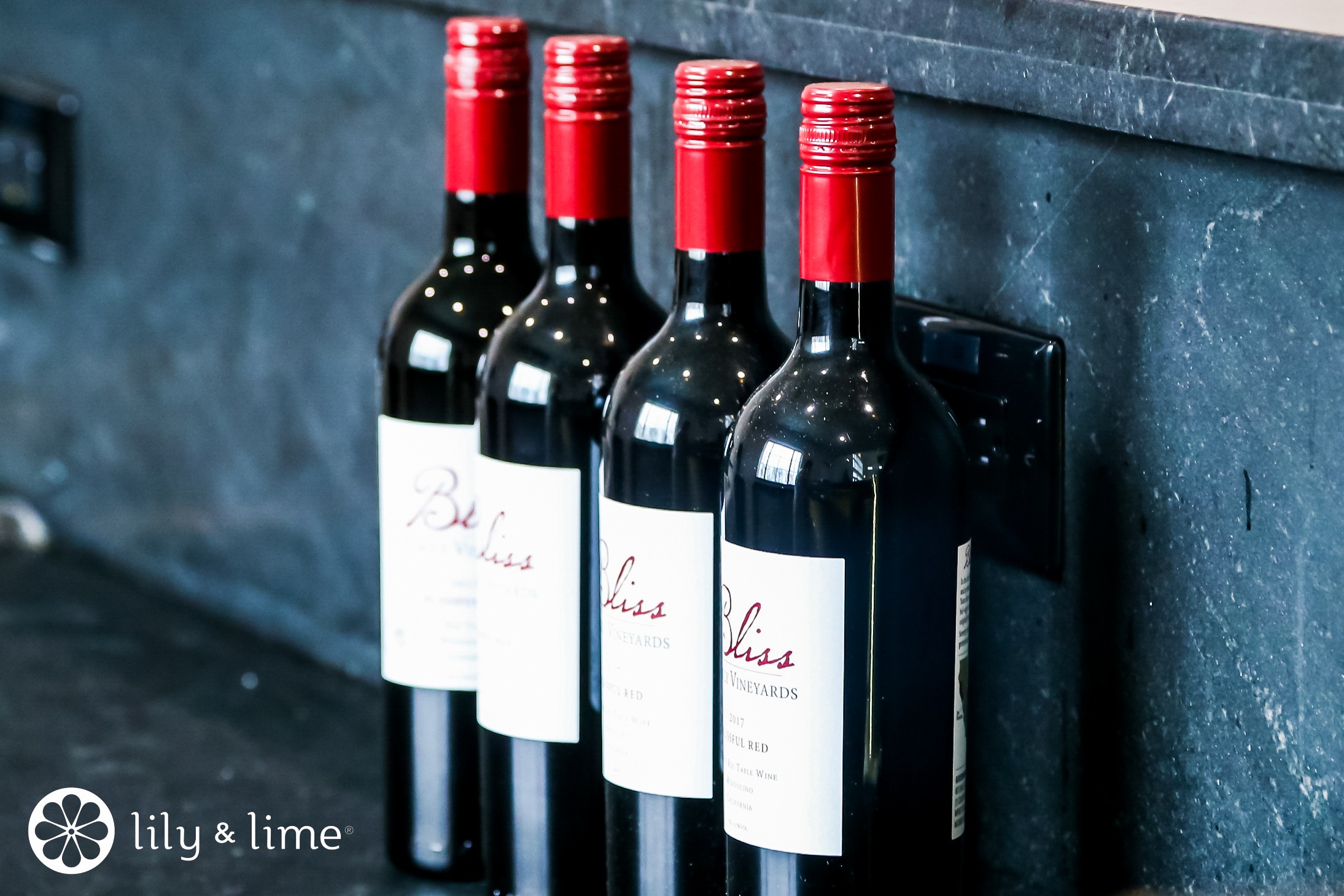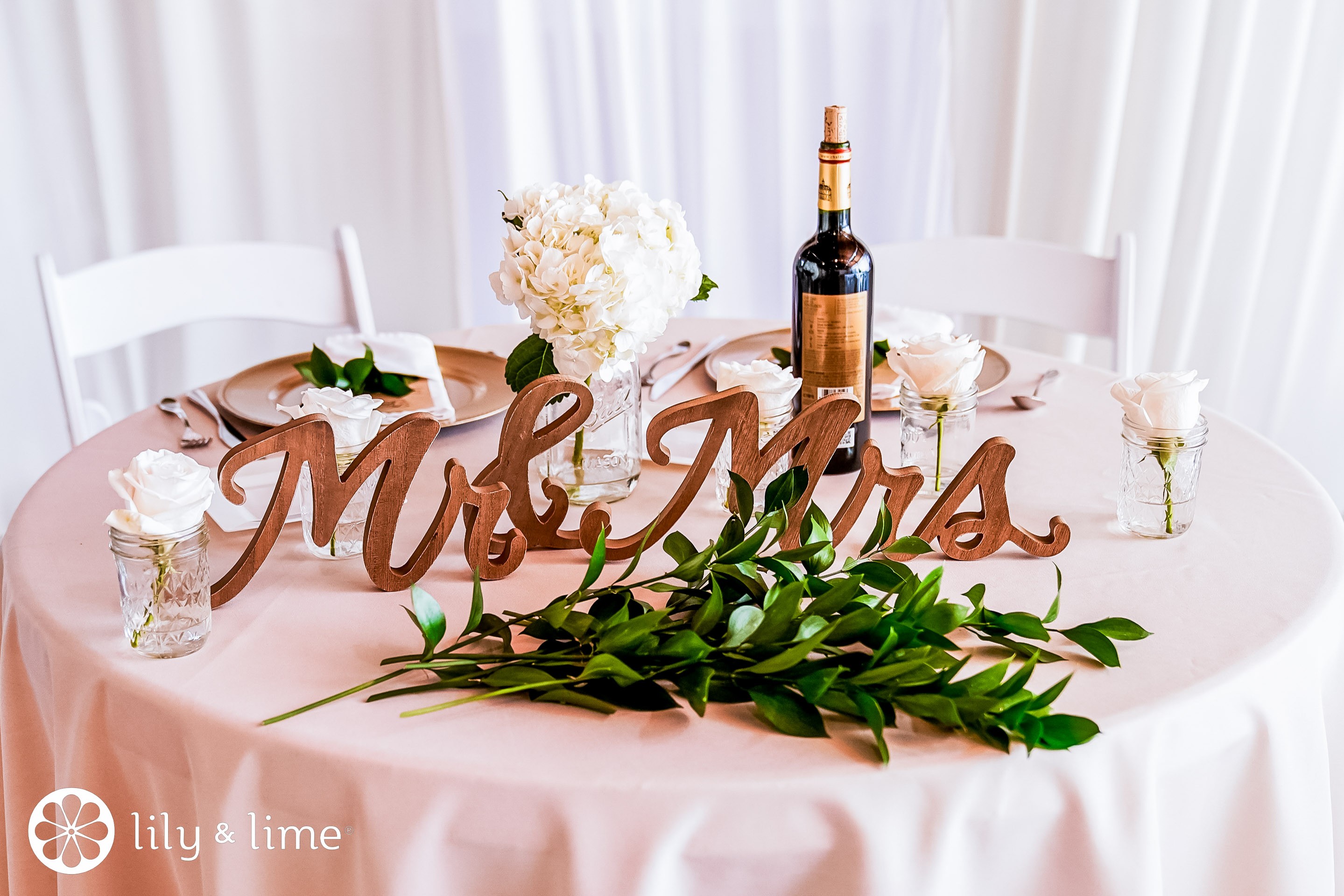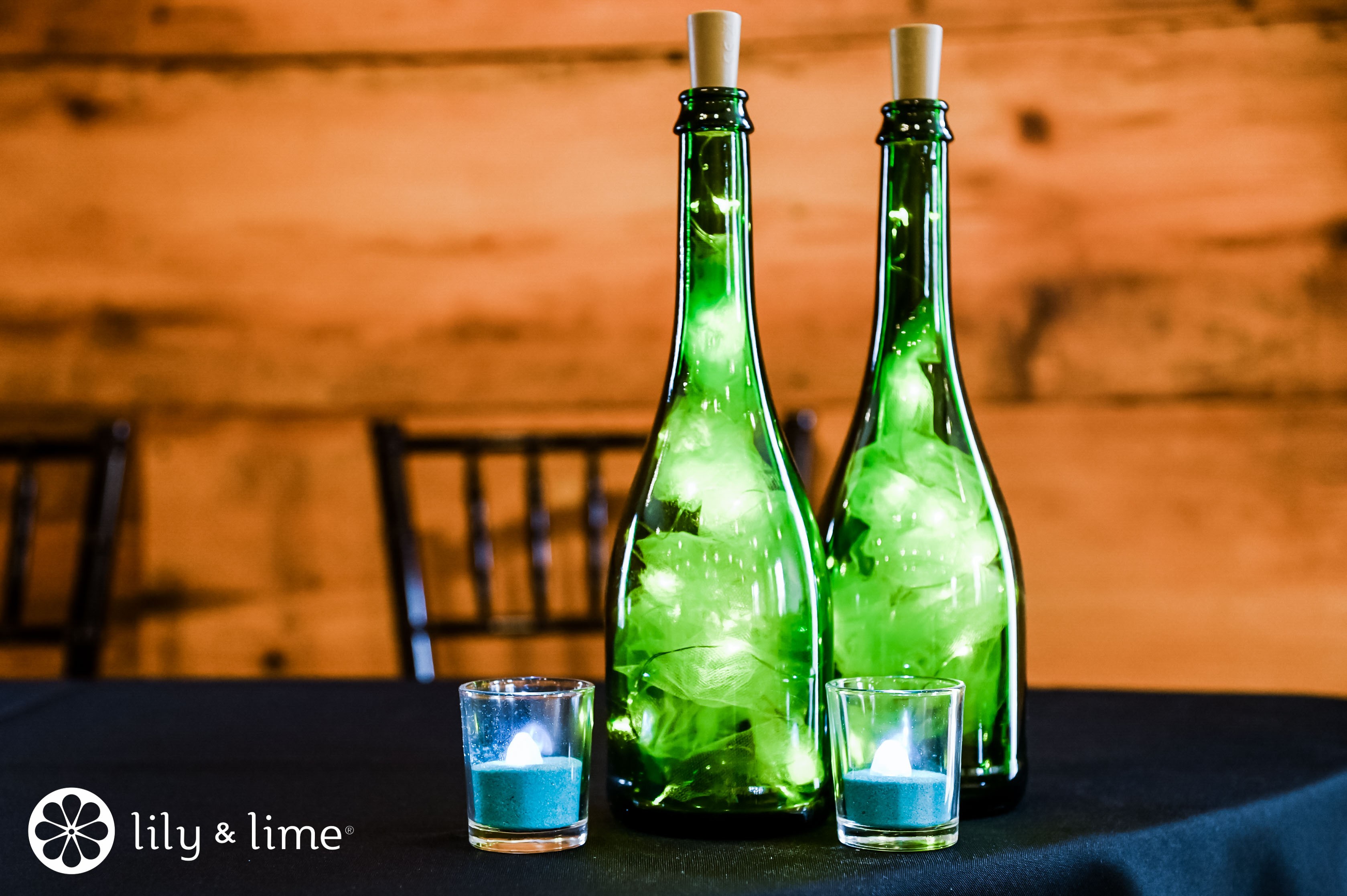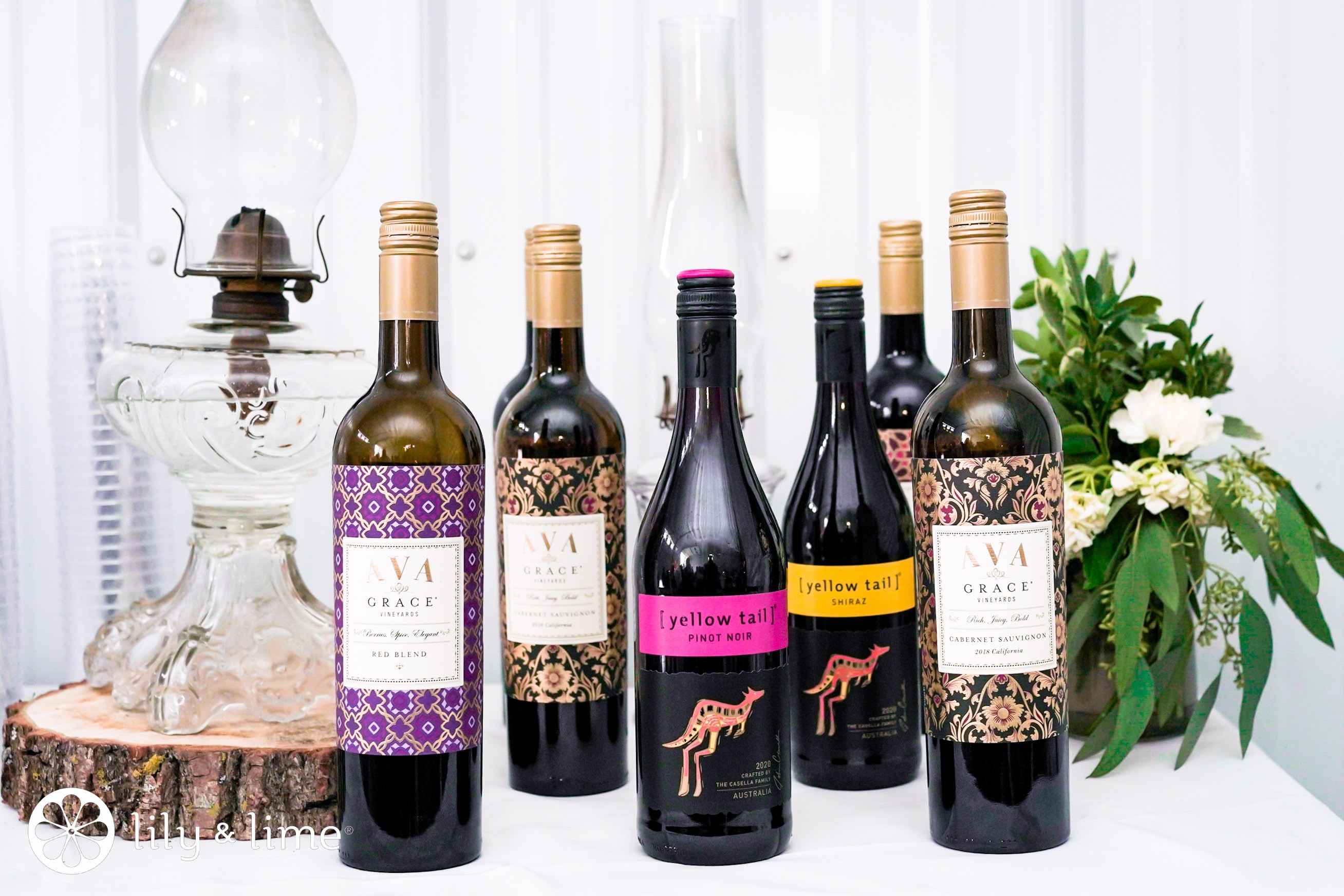 We have said this time and again, but your wedding theme will set the tone for the big day and guide you through all the wedding ideas and decisions. Your selection of wedding themes will dictate all the aesthetics and details that are related to your big day celebration. This is the only reason why it can be a huge decision for you as a couple. From beach-themed wedding ideas to Pantone color-themed wedding details, every huge and little detail will be determined by your wedding theme. Do you want to keep things romantic and fresh or always dreamt of a fairytale wedding straight out of Princess Diaries or loved sleek and contemporary wedding details? With so many traditional and modern wedding styles and variations, it can be a difficult decision to make. But it should always be a decision both of you take together during your wedding planning session. After all, your choice of wedding style will reflect the personality of your chemistry for everyone to see. For this, consider what are the elements that speak to you as a couple or as individuals. What adds value to your relationship and do you want to carry the same for your marriage? For instance, there might be certain summer wedding color palettes that resonate on a deeper level or there are some iconic wedding details that hold sentimental value to you as a couple. After discussing this with your to-be spouse and letting your imagination run wild, decide on your wedding theme to tell your love story to the world.
Once you decide on your wedding theme you can officially move forward with all your wedding plans- starting from your wedding color palette to the little wedding details like choosing an incredibly trendy sweet reception table. For instance, for a romantic-themed wedding, you might want to add soft hues, delicate lighting, and plenty of florals. And similarly, for an eccentric couple who wouldn't let the world's rules govern them, non-traditional wedding trends that push the boundaries will be great like a black wedding cake or wearing a pantsuit as the bridal dress. And while it's talking about wedding themes and styles, the most classic and dreamy wedding styles would definitely include wine. Whether it is an overall wine-themed wedding or a wedding at the vineyards, wine-themed wedding details and ideas can play up your theme to create a cohesive experience for your guests.
Wine not only makes refreshing drinks for your wedding but wine bottles are extremely versatile for rustic and elegant wedding decorations. Apart from serving wine to your guests, there are many ways to incorporate these classy drink details into your big day celebration. Wine wedding ideas can preserve old traditions and create lasting memories as two families join in your marriage along with all your close ones. Wine-themed wedding details can make or break an event and set the mood for the entire party. For instance, a bright and refreshing red or an unoaked chilled white can be the ultimate refreshing spring wedding drink option that will keep guests energized and on the dance floor! Moreover, vineyards and wineries are also known to be one of the most inexpensive wedding venue ideas that also let you get creative with all your wedding ideas. After all, who wouldn't want to get married amidst rolling fields, saturated colors, and plenty of natural light? With the romanticism and serenity of vineyard wedding venues, it's safe to say that these winery wedding ideas are too pretty for any vino aficionado to resist. From wine-color wedding decorations to cork signage and wine ceremony traditions, these details will effortlessly add a touch of romance and elegance to your wine-detailed wedding. In this article, we will talk about wine-themed wedding ideas for a couple who loves all things classy, dreamy, and sophisticated!
Incredible Wine Themed Wedding Ideas:
Select a vineyard wedding venue
It only makes sense to have your wedding at a vineyard if you eat, sleep, and breathe wine! Wineries, vineyards, and wine cellars are types of venues that usually have breathtaking scenic views in addition to an inviting and laid-back atmosphere. If you don't already have a favorite, look for options at local wineries and vineyard wedding venues. Consider a destination wedding in a wine-producing region such as Napa Valley or Santa Barbara on the West Coast, or Charlottesville, Virginia on the East Coast, for the ultimate vineyard wedding experience. You won't need a ton of floral décor if you're getting married in front of growing grapes. With a venue that's already filled with an abundance of natural beauty, let the site speak for itself and opt for a minimal display of décor.
Wine themed wedding invites
Start with your save-the-dates to set the tone for your winery wedding! With a cute wine-themed announcement featuring custom labels with your wedding date, everyone will know when to mark their calendars for the big day. A wine-soaked wedding is exciting, especially if you and your partner are wine connoisseurs. Vineyard-themed wedding invitations with rustic venue sketches or renderings of fruit, leaves, and grapevines are simple to bring that dreamscape to life for your guests ahead of your big day. Invitation suites with a burgundy, red, blush, or champagne color scheme and touches of greenery can also hint at an upcoming chic and modern wine country wedding. You can't go wrong with any incredible wine theme wedding stationery ideas, whether you want your guests to imagine the actual location where you will say your vows or just get a taste of what's to come.- for instance, a romantic wine wedding style calls for a botanical invitation suite with soft pastels and neutral colors. And similarly, a modern rustic vibe is created by ripped edges and a muted color palette.
Setting up wine tasting stations
Setting up a wine tasting station at the reception with a sommelier for a wine-loving couple or a wine country wedding would be a fantastic touch! Serving signature cocktails created by the couple has gone from a wedding drink trend to a wedding must-do, but a wine tasting featuring some of the couple's favorite wines is a novel and exciting twist on the cocktail hour! Having a knowledgeable sommelier present the wines is truly a one-of-a-kind and unforgettable experience for guests. Keep in mind that these stations are best used as satellite bars, allowing the main bar to serve guests quickly while the wine bar can be a more interactive and less time-taking experience.
Wine as bridesmaid gifts
There are many cute wine gift boxes and carrying cases available, and gifting your favorite wine to your bridesmaids would be a great way to ask them to be your bridesmaids! Add a personalized gift tag or card with your message of choice, and if you really want to go all out, include a custom wine glass.
Wine themed aisle decorations
You won't have to paint some wine bottles because they come in vibrant colors. It's perfect for enthusiasts of incredible DIY wedding details. The bright wine bottles stand out against the white detail of the surrounding area and make the ideal hanging vase for your outdoor wedding ceremony. To add a touch of floral decoration, tie a bundle of baby's breath to the bottle's neck with twine.
Wine table numbers
Sometimes we are convinced that wine bottles were designed to be used as table numbers! The tall and lean shape of wine bottles makes them ideal for displaying table numbers at your reception. The numbers can be painted directly on the bottles or hung around their necks. In any case, it's a simple and inexpensive centerpiece that even the most inexperienced wedding DIYers can achieve. We especially like it when things can do double duty- place a bottle of wine on each table and allow guests to drink it as well as use it as a table number. When using wine as a table number, you can do a variety of things. For instance, you can use a chalkboard sign that simply wraps around the bottle's neck.
Incorporating wine barrels
Incorporating wine barrels into your ceremony space or cocktail hour is a subtle way to bring the feeling of a winery into your décor. Wine barrels for receptions can be used as tables or to elevate arrangements and create a stunning contrast between delicate blush floral arrangements and rustic reception details. Farmhouse wedding decor ideas like a wine barrel will enhance the rustic atmosphere of a winery wedding venue. A few must-have details include bare tables, plaid napkins, and bundles of fresh herbs. To achieve an elegant country-style effect, keep everything in a neutral color palette.
Hidden zones for wine
If your wedding venue has small rooms or lounges that you weren't planning on using, they are perfect for displaying extra special bottles of wine that guests can serve themselves. With wine glasses, wine poured into carafes, and a note for guests to help themselves to the special reserve bottle, the space should feel cozy and intimate. You could include a wine description and tasting notes, or even encourage guests to take their own tasting notes while they are there. It's an incredible experience that will have your guests talking for days!
Burgundy bridesmaid dresses
A bold burgundy color has a way of grabbing our attention with its deep and rich hue. Burgundy is a stunning color for a fall or winter wedding, and it's a vibrant hue that will stand out as your bridal party walks down the aisle. It's also appropriate for spring and summer weddings, as it's a lovely shade that would contrast beautifully with a summer sunset or springtime greenery. Whether your bridal aesthetic is chic or whimsical, burgundy bridal party dresses will complement your style and look great on your besties.
Vino hour
There's some good news for wine lovers: you don't have to hold your wedding in a vineyard to incorporate a wine-tasting element. Including a wine tasting option during your cocktail hour gives your favorite wine a significant role in your wedding and provides entertainment for guests during a time when the bride and groom are usually off taking family photos. You can also serve your guests a mini wine bottle with decorative straws to make your cocktail hour extra special. To give your guests a unique wine tasting experience, pair your mini wine bottle selection with some of your favorite appetizers.
Host a wine box ceremony
Wine box ceremonies are the newest trend in wine country weddings. A wine box ceremony is a non-religious wedding tradition in which a couple encloses a bottle of wine in a box to be opened at a later date. Some couples choose to include love letters to each other in the box along with the wine to add an extra layer of meaning. For hosting a wine box wedding ceremony, you will need to go to your local winery in search of a special bottle that will last a long time. Your officiant will present the bottle of wine and a personalized box to you during your ceremony, announcing that it is a wine to be saved for a special occasion (a future anniversary or milestone). You will seal the box and keep it safe until the designated opening date. This new wedding ceremony idea is really fun!
Wine bottle guest book
Say goodbye to the traditional guestbook with this awesome DIY idea! All you need is some black spray paint and metallic markers. Using wine bottles as a guest book alternative is becoming increasingly popular, especially among couples who enjoy wine. If you don't want to use a traditional guest book, have your guests sign bottles of your favorite wine instead. Your guests will love signing a wine bottle! You can also spray paint the bottles a different color and have guests sign their names and write messages on them with metallic markers. Uncork a bottle to commemorate your wedding anniversary and relive all of your favorite wedding memories. Place a bottle (or bottles) of your favorite wine out for your guests to sign with paint pens. Some people make special bottles for each anniversary, which they then drink on that special day. What an amazing idea for wine lovers!
https://www.foreverweddingfavors.com/collections/wine-glass-wedding-favors
Pair wine with wedding dinner
We love the idea of having a wine-tasting wedding reception, mostly because we have never seen it done before! Of course, this would be more of a cocktail-style reception, with a variety of food stations paired with different wines. When it comes to dinner wine pairings, it all depends on the number of people in attendance and, to be honest, the catering staff. A paired experience is a fantastic treat if you have a sophisticated, wine-loving group of guests. However, keep in mind that this can be difficult to implement from a service standpoint as the wines have to be perfectly timed with the food service for each course, and you need to consider changing out glassware throughout the meal. You could have personalized wine glass markers with each guest's name on them (so they don't lose their glass), and then personalized wine glasses as wedding favors! It's ideal if you are working with a high-end caterer who has a knowledgeable staff and has previously provided a wine pairing service.
Wine as the signature wedding drink
If you are already serving wine at your wedding, why not spice things up by offering a signature drink made with wine? There are a variety of options and recipes available, including white wine with lemon-lime soda, red wine and cola, and, of course, sangria, which are some of our favorite wedding drink options featuring wine.
Wine themed wedding colors
Why not look at what's in your glass for wedding color inspiration? Consider some of the finest wine-inspired wedding color palettes for your big day if you love red wine as much as we do! There's a color for everyone's taste, from Marsala to Malbec to Merlot. For your florals and overall color palette, draw inspiration from the burgundies, mauves, and deep reds found throughout the features of your vineyard venue. The greens and browns of vineyards would look great with dark blooms and décor. We love the contrast between the elegant florals and the rustic use of a barrel.
Throughout many centuries and cultures, wine has always been a part of the wedding tradition. Wine represents the richness of life and sweetness of life between the bride and groom. Wine has also always been an enjoyable and incredibly versatile signature wedding drink option for weddings in all seasons. The above-mentioned wine details can guarantee a seamless day of wine and food pairings, stunning barrel-adorned décor, and other elegant elements fit for your wedding in any part of the world. For instance, a couple might introduce a certain wine at their wedding to get creative in telling their love story- like the wine they had on their first date or bottles from the country where they are going on their honeymoon. Popular wine wedding themes can be customized and translated into ideas that will seamlessly tie your wedding together.