Stunning Signature Wedding Cocktails To Consider
May, 25 2023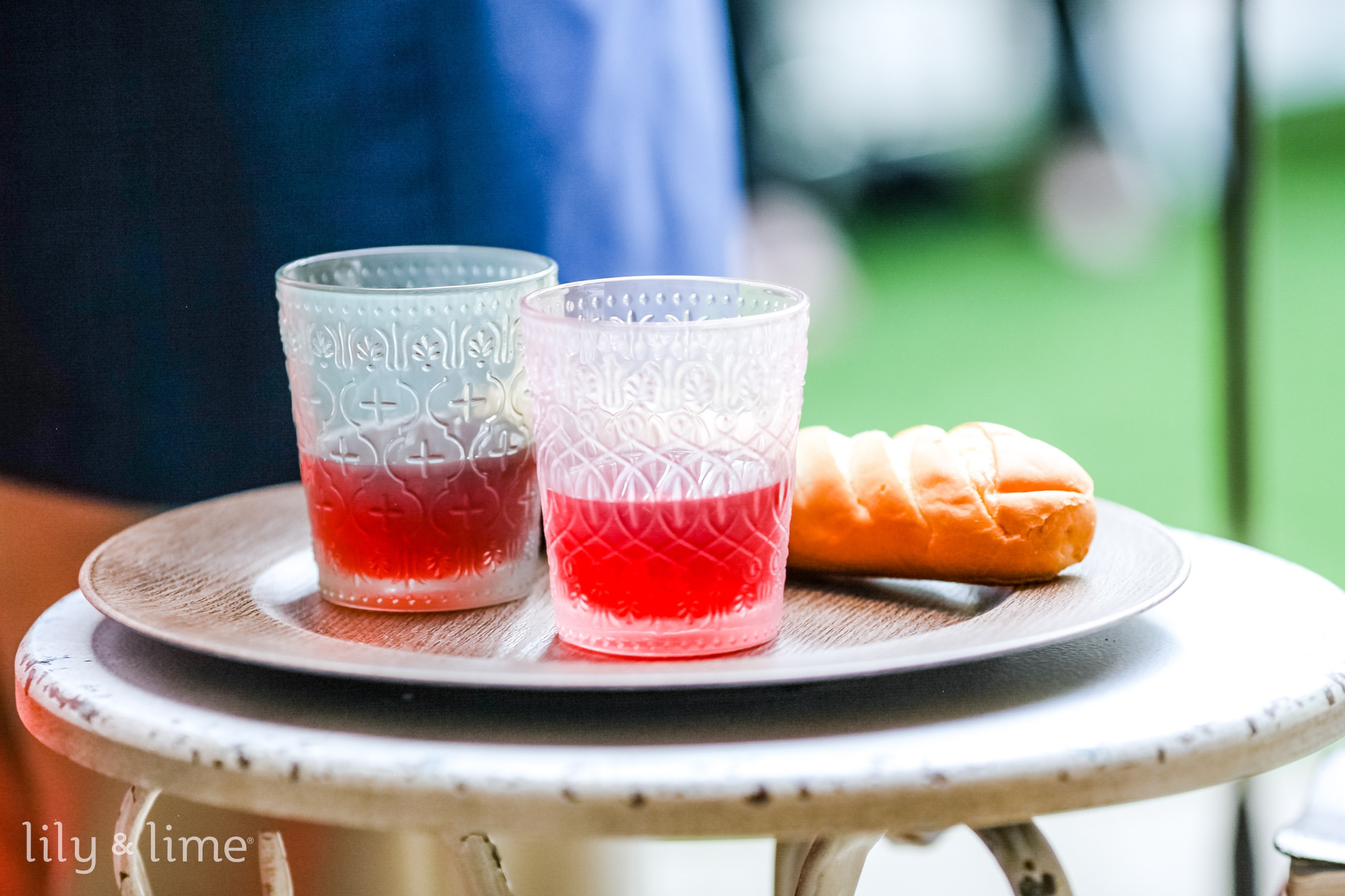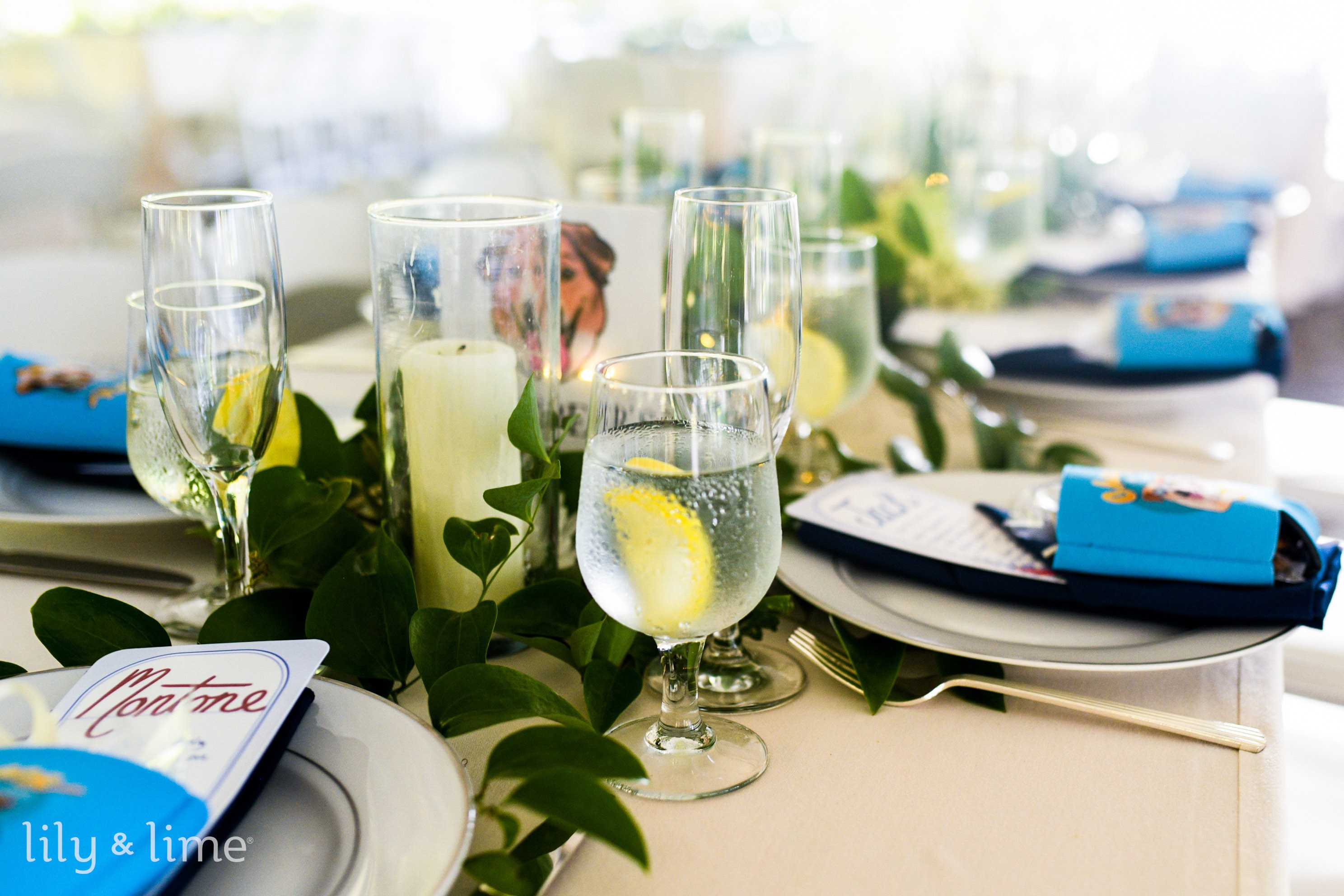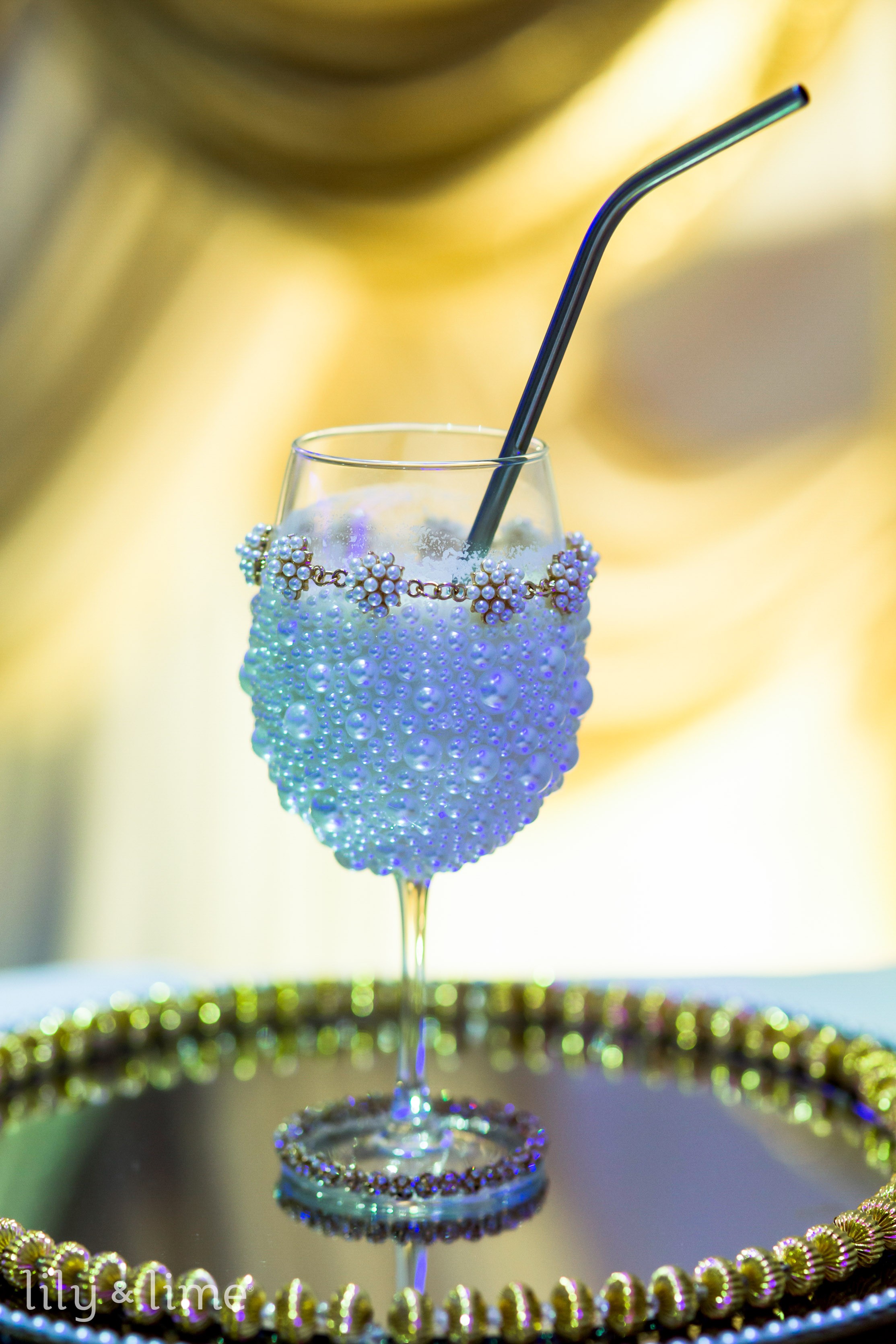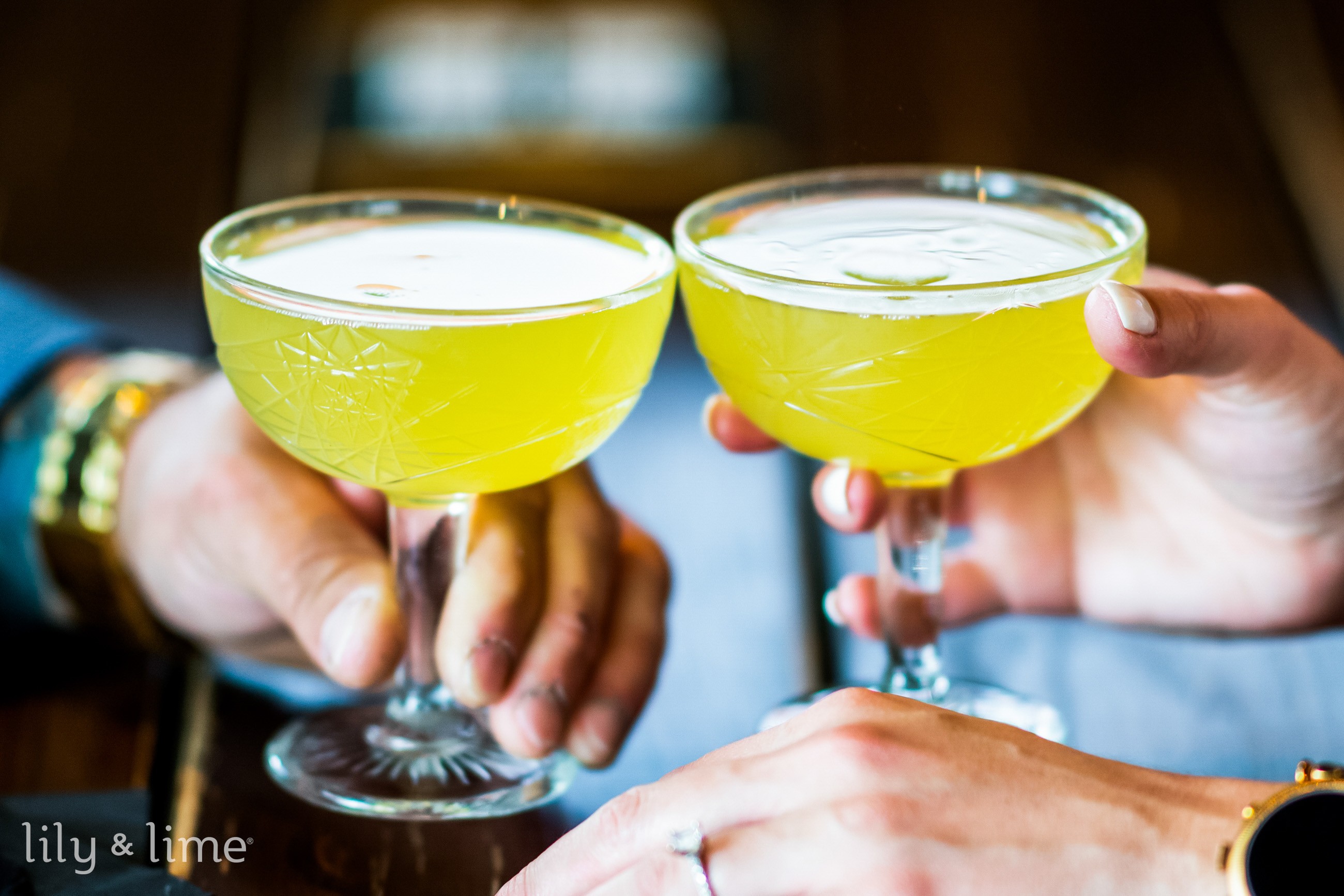 A wedding day is more than a celebration of two lives coming together and starting a new journey with the love of your life. Apart from you and your partner, your wedding day is a chance to bring those close to you and those who matter to you. Your wedding day is a great chance, as well, to make your closest and dearest feel amazing, and give them as great memories as you and your partner will have. Although a lot goes into wedding planning, today we'd like to take this opportunity to talk about signature cocktails instead of other wedding details and wedding ideas. So, for today, we will give you some different ideas for colorful and pretty signature cocktail ideas for your wedding! Before we get into the ideas, we'd like to tell you that your wedding's signature cocktail should be something that you'd love and love drinking. What we mean to say is that the signature His and Her drinks should be inspired by what you love! Now, let's talk about some amazing ideas for your wedding!
A Shot of Caffeine: Espresso Martini
For coffee lovers, and anyone who loves a shot of caffeine anytime, this is the perfect drink for you! We love this ambrosial drink simply because it has vodka, sugar, and coffee- everything good if you ask us! For this drink, you can use a good fresh brew shot of espresso, or have a cold brew concentrate that you love. Also, this stunning cocktail is beautiful. Classy and deep, both in looks and taste, this drink will keep your guests fresh and coming back for more. The deep brown shade of the drink will work well with your nature-inspired wedding ideas and can also add a neutral touch to your wedding color combinations! Another recipe that you can try for these cocktails is to use Bailey's Irish Cream. This coffee liqueur is a great addition to the espresso martini. The recipe stays the same, with the only addition of Bailey's. Bailey's adds a rich taste to your espresso martini. If you love both ideas, your wedding cocktail bar can have both options for your wedding guests, so that they can customize their drinks.
A Coral Blast: Negroni
If you're a House of the Dragon fan, then you probably know a variation of this cocktail is Emma D'Arcy's drink of choice. Emma loves a Negroni Sbagliato, which will be a great variation to add to your wedding drink menu too! A Negroni is a delicious choice and a brilliant color to add to your wedding bar. This beautiful drink will also look absolutely stunning in your wedding photos. Sweet vermouth, Campari, and gin! For this drink, you can use different kinds of gin, London Dry Gin is the best choice, but you can also use Bombay Sapphire. If these options don't work for you, you can also use Hendrick's for your Negroni. You can have this drink poured into a heavy bottom glass or use a martini glass to serve it with a slice of orange as garnish. In both cases, this drink is a great choice. As for Negroni Sbagliato, this cocktail is made with Prosecco in it. Both of these cocktails are similar in color and taste profile.
Refreshing and Pretty: Rosemary Greyhound
Crafted with vodka, grapefruit juice, and rosemary simple syrup, this refreshing cocktail works for a wedding in any season! The pretty pink color of the drink adds a blast of color to your wedding decor and color combinations. To us, however, this cocktail seems like a signature cocktail for beautiful spring and summer weddings, but we think it works for just about any kind of wedding! We love this flavorful drink for its sweet taste and its hue. Love this cocktail? You can use this for your wedding with a pretty garnish of rosemary buds or even use a big slice of grapefruit to add flavor and colors. Apart from that, you can have this sweet drink served with some delicious sides, like crumbed fish fritters, spicy popcorn, or even a side of grilled ricotta bruschetta to build on the flavored taste of the drink. Also, this cocktail can be made in a batch for your wedding guests. So, if you love a DIY touch to your wedding and love making cocktails, then you can try making a batch for your wedding guests and have the bartenders make the rest of the drinks for your wedding guests.
Dramatically Flamboyant: Blackberry + Honeysuckle Spritz
This beautiful cocktail reminds us of summer in a glass, to be honest. One look at this lovely drink and we know that it will add jazz and fancy to any wedding. Made with fresh blackberries, and sweet honeysuckle vodka, the deep blue-ish purple drink is a beautiful addition to your cocktail bar. For this cocktail, you will need blackberry simple syrup, which you can make yourself! And then you will need honeysuckle vodka, club soda, and prosecco. The berry syrup adds a pretty color to the drink. If you love berries, then you can also add other berries, which will add flavor to your drinks! You serve this drink with spicy cocktail pappadums made of prawns or chicken, or even veggies. All you need to do is use one recipe for cocktail pappadums and replace the key ingredient with an ingredient of your choice. For example, if you have a recipe for prawn cocktail pappadums, you can replace the prawns with chicken or with anything else you want to use. Also, if you love a good cocktail but also love to add DIY touches to your wedding, then this cocktail offers you the perfect opportunity! You can make berry simple syrup at home, and give it to your wedding bartender to use. Additionally, you can also have wedding signage that explains why the cocktail is so special! Another reason to love this cocktail is that it goes well for any season. You can serve this summery drink at your winter wedding, or add a dramatic touch to your fall wedding.
Flavorsome Simplicity: Cuba Libre
If you're wondering what we're talking about then let's make it simple! A Cuba Libre is none other than your favorite rum and coke! The only difference here is the addition of lemon to the cocktail recipe. For each glass, you will need a whole lemon! This simple drink is a great choice for your wedding and is a lovely addition to your wedding bar, because who doesn't love a rum and coke with a twist? To us, the only twist here is the lemon! For this recipe, gold rum works best, but you can use just about any of your favorites! This drink can be a signature cocktail to your minimal wedding, which is where we feel it will fit perfectly. However, your love for a signature cocktail does not need a reason to be included in your wedding, it can be a part of any kind of wedding as long as you love it. You can serve this pretty drink with lemon or have finger food served with your cocktails! You can use this lovely cocktail to add something traditional with a twist and something that pretty much every wedding guest will love.
Quirky and Fun: Salty Dog
A salty dog is one of our favorite cocktails, only because it is simple and delicious. What we love the most about this cocktail is that it is extremely simple! You can make this drink at home, with practically household items and some booze! The reason why we have this idea here is to offer you some ideas if you're running on a wedding budget and do not want to overextend it. In that case, this drink is delicious and will have your wedding guests coming back for more. What's more, this cocktail is ready in a few minutes, which means you won't see a long queue of your wedding guests standing and waiting for their drinks!
Colorful and Sophisticated: Chartreuse Cocktails
If you're looking for stunning cocktails, then nothing beats the beauty of Chartreuse cocktails. Although most people recognize this cocktail as a pretty green drink, there are many ways to have it! Chartreuse cocktails are made with a unique French herbal liqueur, which is a blend of about 130 different herbs and plants. The secret for creating the liqueur is top-secret even today, and that is why the flavor is unique. Interestingly, Chartreuse liqueur is the only liqueur that has a natural green color. You can also find yellow ones, however. The liqueur has many notes and flavors, which is why we think that it will be a great way to add flavors to your drinks menu. Chartreuse is a little spicy, and sweet, may have notes of vanilla, and is smooth, which makes it a great base for cocktails, especially if you love flavorsome colorful cocktails. For your signature cocktail, you can choose to have a Chartreuse Martini, which is one of the best ways to have the liqueur. All you'll need is a bottle of Chartreuse, dry vermouth, and gin, that's all! However, for Chartreuse Martini, neutral-flavored gin works best. The pretty color of the cocktail is another reason to have it as your signature wedding cocktail. You can also add The Lumiere, Rubicon, and Amber Dream among other cocktails to your drinks menu!
Something Cool, Something Blue: CARIBBEAN MIST
This crisp blue cocktail adds a refreshing touch to your wedding. Whether you're looking to add something blue to the mix or you just want to inject a blast of freshness into your wedding bar, this cocktail will add charms, beauty, and refreshment to your wedding! We love this cocktail because it is pretty, and works well for just about any wedding! Regardless of the season, this drink is perfect! Whether you're throwing a beach-themed wedding, or it is a formal wedding celebration, the Caribbean mist is a lovely addition! For this drink, all you'll need is pineapple juice, mango rum, club soda, and blue curacao. To garnish the drink, all you'll need are blueberries or pineapple or you can have a sugar rim! You can, however, replace the rum with a flavor that you like the most. For example, some Caribbean Mist recipes use Malibu or coconut rum instead of mango rum. The flavor profiles of the drink will depend on the kind of notes and flavors you love. For example, some recipes also include sweet and sour mixes to make the drink taste different. For your signature drink, make sure you choose the flavors that you enjoy the most.
With that, we come to the end of our wedding inspiration blog. We hope that our ideas help you choose the perfect drink as your signature cocktail for the wedding! Although we have some ideas listed above, we hope that you can choose any one of the drinks as your wedding's offerings. Also, we'd like to remind you that the drinks we mentioned are a great choice, but you can also choose any other cocktail that you love for your wedding. The thing about these details, such as the wedding food menu and the drinks menu is that they should not only be appealing to your wedding guests but also to you. When you're deciding on the wedding ideas and the charming wedding details, remember to choose the ideas that actually appeal to you and work in the aesthetic of your dream wedding. Settling on an idea just for the sake of it may make you want to change the details at the last minute. That said, your signature cocktail is also the same. Regardless of what season it is, if you love a cocktail, do not be afraid to use that as your signature wedding drink! And the same goes for your partner, ask them to choose a drink that they love and would want to share with their friends and family on your wedding day. Also, if you're feeling creative, don't be afraid to experiment with drinks, syrups, and different alcoholic additions. You and your partner can do this at home before taking your ideas to a professional and making it a date!