DIY Wedding Floral Decor Do's And Dont's
February, 28 2023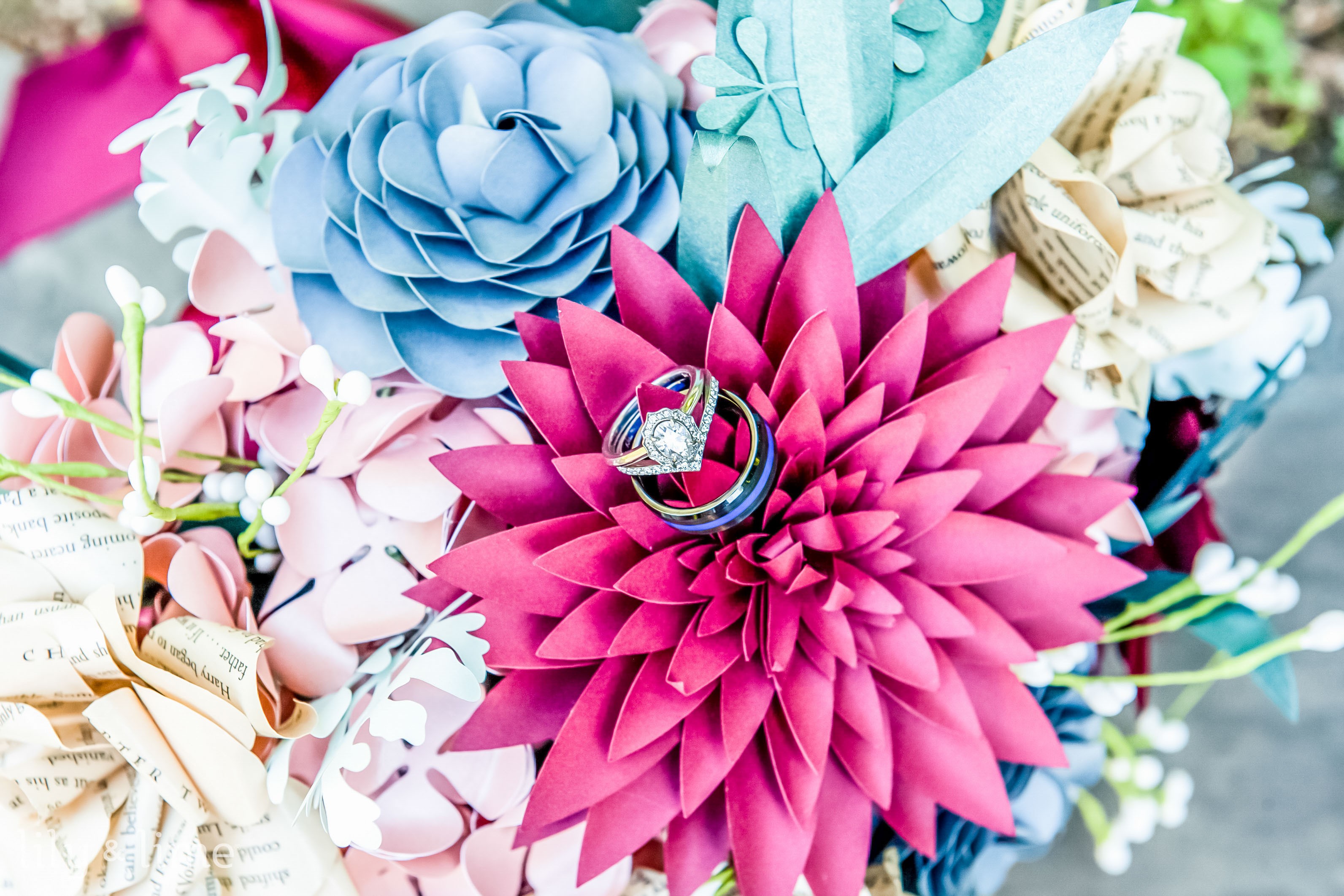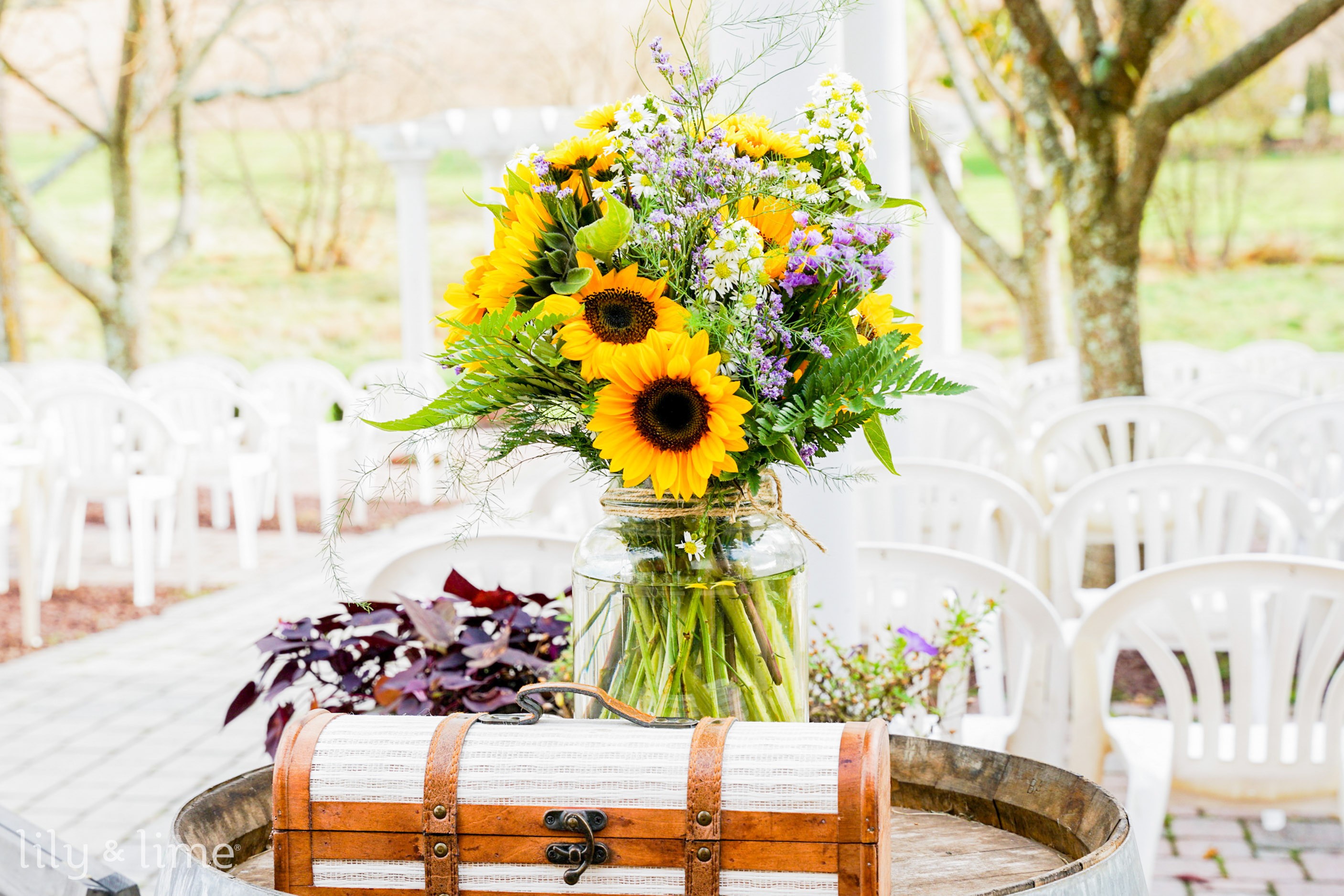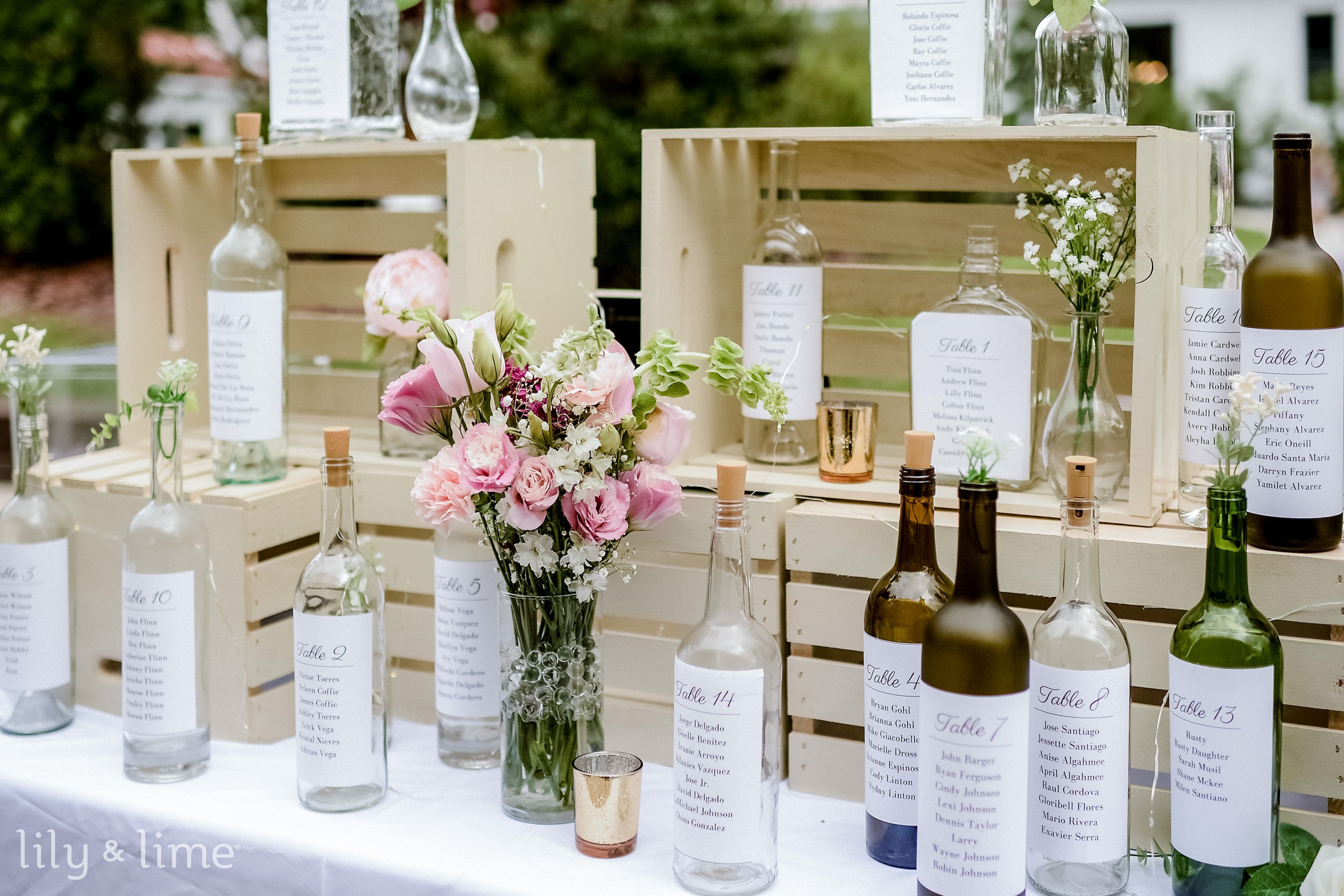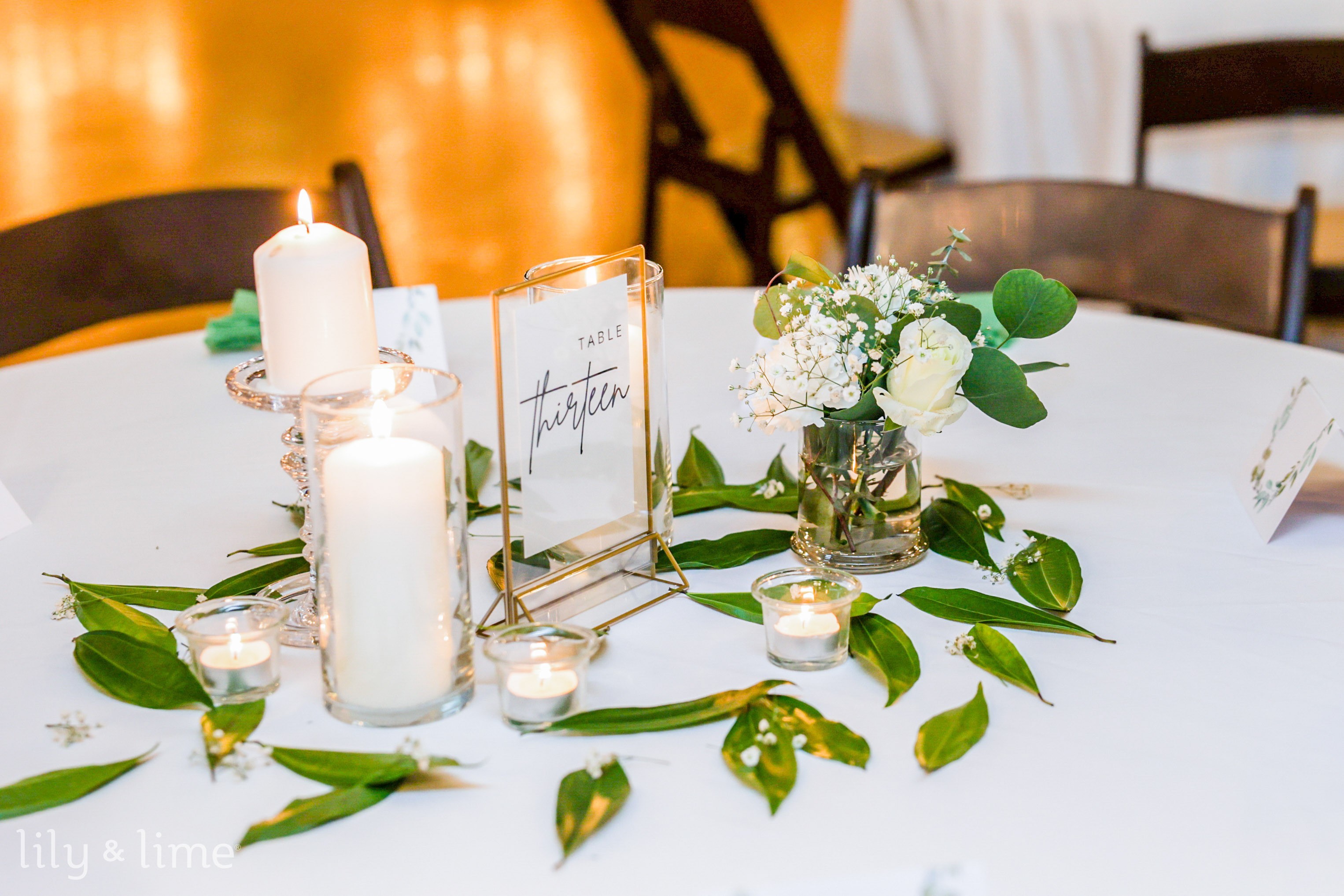 Wedding decor is one of the most integral parts of the day. Well-planned and deliberate decor ideas for your wedding can make or break the look. Since you will get married only once, it only makes sense for you to plan that out. To make your wedding day extra special, using floral decor and other decor items will do the trick for you. One of the things that we love the most about wedding planning is decor planning. Of course, the floral decor makes for a dreamy wedding look, but there are a few things to know about them. And since we love the floral decor, and weddings, we thought of bringing some essential pointers together for you to go through and plan your special day.
The Don'ts: DIY Wedding Floral Decor Mistakes to Avoid
Let's start with what you should avoid when you're planning your wedding floral decor. With so much to plan, it is easy to breeze through some things, and that could be a problem. However, if you have an idea about what to avoid, your wedding decor will breathe life into your wedding setting.
Don't Force the Decor
One of the most common mistakes, especially when planning wedding floral decor, is that couples end up rushing and forcing the decor. We understand that you have some ideas, and your heart is probably set on them, but remember that decor should tie everything together. So, one of the most important aspects to remember is not to force the ideas. The floral decor is usually expensive, more than the other types, which is why you should be careful. A great decor idea is to choose the colors for your wedding, and keep an open mind about it.
Don't Forget the Research

One of the biggest mistakes to avoid during your DIY wedding floral ideation is not paying attention to the research. Although finding wedding decor ideas is easy, the actual process for it is difficult. Furthermore, it is not as simple as just using DIY floral decor, you will need some greenery and accents. There's a chance that you may feel that minimal accents and greenery will be perfect, but that will need to be researched too. We recommend starting your research a few months before your wedding day. Apart from your wedding floral decor ideas, you should add some more research, which includes looking up the seasonal blooms, the florists who have the blooms you will want for your wedding, and the price for the blooms. Price and availability are important so that you do not have a situation at the last minute.
Don't Forget your Wedding Outfits
This is one of the most common mistakes that couples make when they decide to add DIY touches to their wedding. When you're looking for ideas to add some flowers to your DIY floral decor, you may end up going ahead with something very beautiful, but end up with a ton of pollen at your wedding outfits and stains on your dresses and outfits. What usually happens is that couples choose a few blooms, and forget that they could have a pollen situation later. Now, if you were choosing wedding bouquets, bridesmaid bouquets, and groom's boutonnieres from a wedding vendor, then you're probably bypassing this situation. However, when you're doing it yourself, you will probably not even think about it, which is why we put this point here on our list. Think about the pollen, and if you're not sure and research pulls up no answers for you, don't hesitate to ask your florist as well. Whether you have colorful wedding outfits or traditional white wedding outfits, pollen stains will make your wedding dress look unkempt, and will also show up in your wedding photos as well.
Don't Refuse to Compromise
Since we're on the topic of keeping an open mind, let's talk about keeping your options open. A realistic outlook on wedding decor ideas is to consider changing your ideas as the planning progresses. Sometimes, the ideas that you like could not work out the way you want them to. See, when you plan a wedding and you start adding in the pretty details to your wedding, there's a chance that your details may look jagged. Or in some cases, even though everything is symmetrical and synchronized, it still could be off. And this is why you should be open to compromises.
Don't Refrigerate the Flowers
When you're creating a DIY wedding floral arrangement, make sure that you know how to protect these delicate beauties. Most people make some space in the refrigerator to keep the flowers safe and fresh. Although it is an accepted way of protecting the flowers, truth be told you should not use the regular refrigerator to store your flowers. Florists have a special refrigerator, which is used to protect the flowers. However, a regular refrigerator is not a good replacement for that, so instead, you can store the flowers in some shade. Also, remember that the space to store your flowers should be cool. On a similar note, however you store them, make sure that you do not take out the flowers from the water until the last minute. The moment your flowers are out of the water, they will start fading quite fast. So, when you're taking them out for the day, make sure that you spray some water on them and it is last minute. This will keep your DIY floral decor super fresh.
Don't Lose your Patience
Another thing that you should keep in mind is that DIY wedding flowers are time-consuming. You may feel that it will be done within a matter of hours, but it won't. So, be careful when you start with the DIY projects for your wedding. Remember, patience will be key here. If you think you're getting frustrated, simply take a short break and start over. A lot of rides on these DIY decorations, so be careful.
Bonus: Pay attention to the budget
DIY projects are fun and give you a lot to do. However, one of the primary reasons why you're thinking of DIY floral details for your wedding is probably because you want to save some cash. And to be honest, saving cash with DIY floral details is a good way. But there are some blooms that are expensive. And if you do not pay attention to those flowers, Seasonal blooms, in general, are easier on the pocket. So, when you set a budget for your wedding flowers, remember to check the prices. Call a florist before you think of the designs and the arrangements. A trick that we love when it comes to flower shopping is to choose the flowers that are not high in demand, even in the season. This will save you some cash.
The Dos: The Things You Should For Sure Do for DIY Floral Details
Now that you know the things you should not do when you're looking for wedding flowers, there is a short list of the "Dos" for your DIY wedding floral details! The list below will give you some amazing advice on your wedding floral details.
Do: Keep it Simple
It is easy to go with the flow, and you may like some extremely glamorous looks. But what we want to remind you is- to keep it simple. Exceptionally creative people and those who regularly work with flowers may find it easy, but if you're just starting out, you may have to work extra hard, and it may still end up looking a little off-balance. To avoid last-minute mishaps, it is easier to keep things simple. Of course, for your wedding day, we don't mean to tell you to take it slow. However, we'd like to remind you to keep things simple so that the overall look ends up looking the way you've dreamed of. So, when you're planning your wedding's floral decor, make sure that it is easy for you to create. By simple, what we mean is once you have the wedding theme in mind, and you have the elements figured out, remember to keep the DIY arrangements simple. You can purchase some details from the florist, and the others you can DIY on your own. This way, if you want intricate details for your wedding flowers, you can have them all while adding some DIY touches yourself. This will help you marry the different elements together. What's more, this will help you take the pressure off.
Do: Trust the process
Trusting the process is the best advice we have for couples and those who are looking to tie the knot and the reasons are extremely simple. Wedding planning is an art, and when you add things to the mix, not everything sticks the way you want it. When you add decor to your wedding, it is important to remember that it happens in layers. Once you have figured out what you want, do not give up while you're still adding and decorating it. After you take care, with the don'ts above in mind, your wedding decor will be well-thought, so the chances of it not looking synchronized will be very low. Trust it and go with it.
Do: Prepare in Advance
One of the most common mistakes with DIY wedding floral details is that most couples feel that they can wing it. As much as we love winging it, we would like to remind you that the wedding DIY floral arrangements are not as easy as most tutorials make them sound. Apart from chalking out a plan, you should also consider joining some classes to figure it out. Joining some DIY classes will help you understand the supplies you'd need, and what you should be doing with them. Additionally, it could be a fun activity to do with your significant other!
Do: Cut the Flowers at a 45-Degree Angle
Another common mistake to avoid for your DIY wedding floral details is to skip cutting the stems straight. To keep your flowers fresh and looking well, you should always cut them at a 45-degree angle. When you cut the flower stems at a 45-degree angle, they absorb more water that way. What's more, the flowers will stay fresh for a longer time. If you chop it off in a straight line, it will wilt pretty quickly. On a side note, if you want to add other plants or even flowers to the mix, you can choose to use succulents. Just remember, succulents are different from flowers, so for wedding decor, you should use the ones that are potted without the soil. If you use the flowers without cutting the ends off at 45 degrees they'll die faster and will mess up your wedding decor.
Bonus: Remember to Take your Lipstick for Floral Shopping
A great piece of advice for amazing wedding floral arrangements is to keep your wedding day lipstick close by. The lipstick shade should be an integral part of your wedding floral choices.
A Few Reminders
Remember before you start on your DIY wedding floral decor journey, make sure that you're not doing everything by yourself. Most of your DIY decor items will need to be created on the day before your wedding, and if you have a lot to create, you'll be in for a long night of work. Instead, divide your workload, and get all the help that you can from your family and friends.
When you're looking for your wedding blooms, the best place to start is to choose blooms with longevity. Some flowers tend to bloom the moment they are out of water.
Here's a realistic timeline that will help you out with DIY floral decor:
Make sure that you have the transport worked out. You will probably need your car or have help from others to transport your floral decor. And all of this will need to be addressed before the time of your wedding ceremony, and reception starts.
Lastly, do not forget to be versatile with your blooms. Using a theme does not mean using only one color. Additionally, look into different kinds of seasonal blooms and greenery, and try to mix and match some of those for your wedding decor.
That being said, we hope that this blog helps you figure out what you need. The dos and don'ts may make your DIY floral detail may make everything sound somewhat difficult, but we can tell you, for sure, that DIYing your floral decor is a fun and fulfilling experience. You can use any flowers you want and design anything you will want. To make your wedding perfect, you can choose the colors, and the wedding theme and match them with the blooms. We hope that the ideas above help you plan your wedding and add some stunning DIY flower decor to it. We hope that you use the blog above to make the most of your ideas, seasonal blooms, and wedding decor!