The Amazing Phoenix Fall Wedding Of Ashton And Chloe
May, 11 2022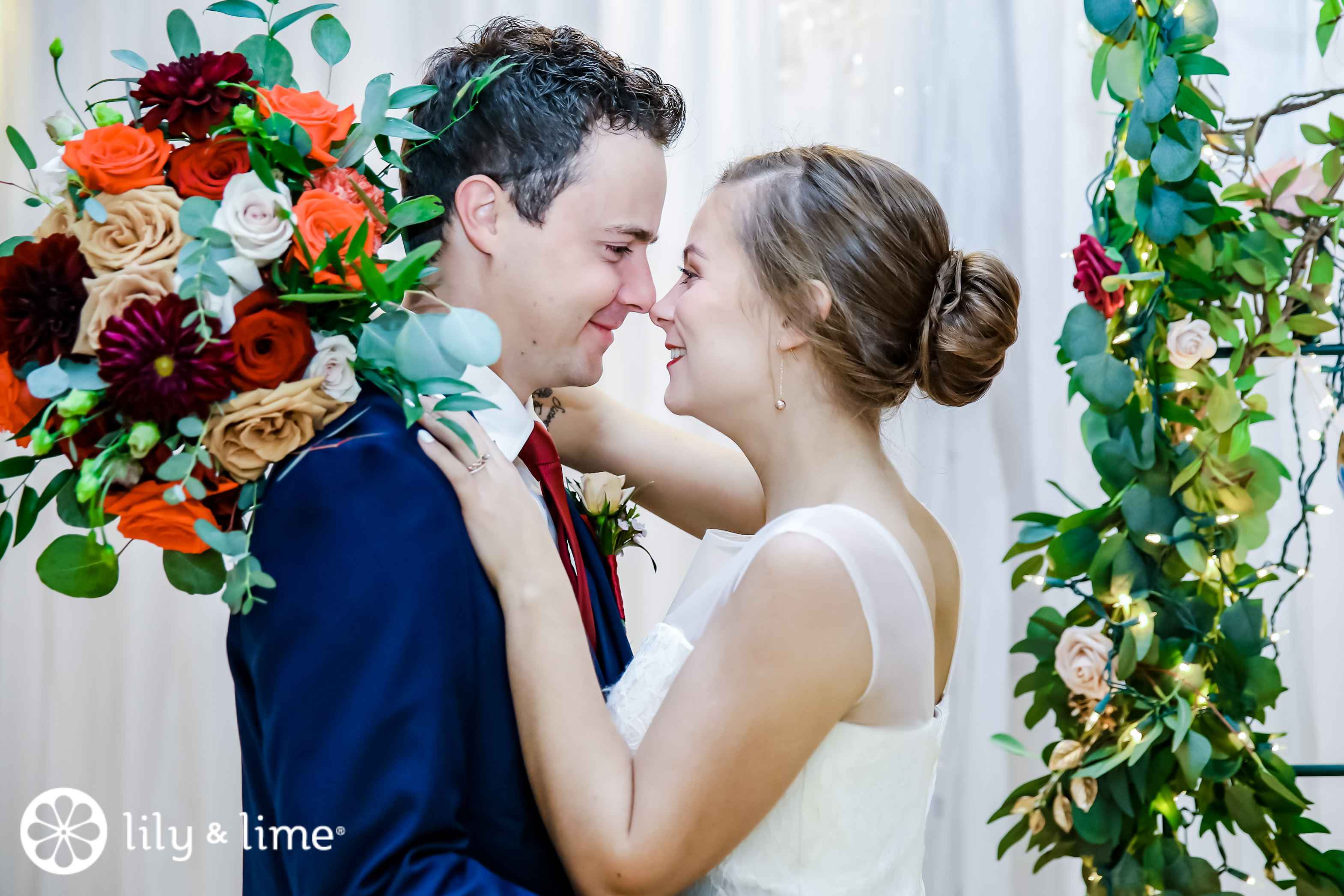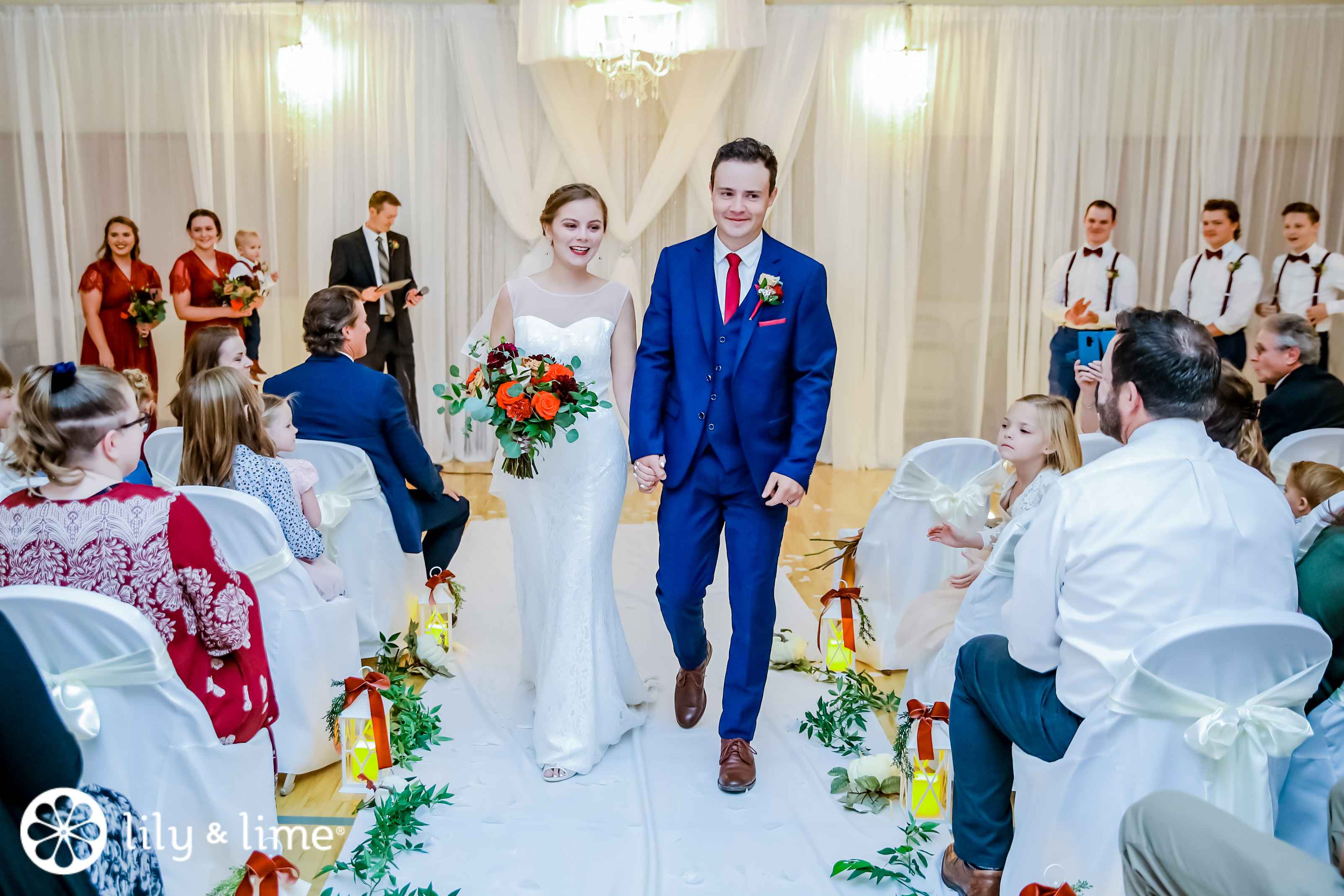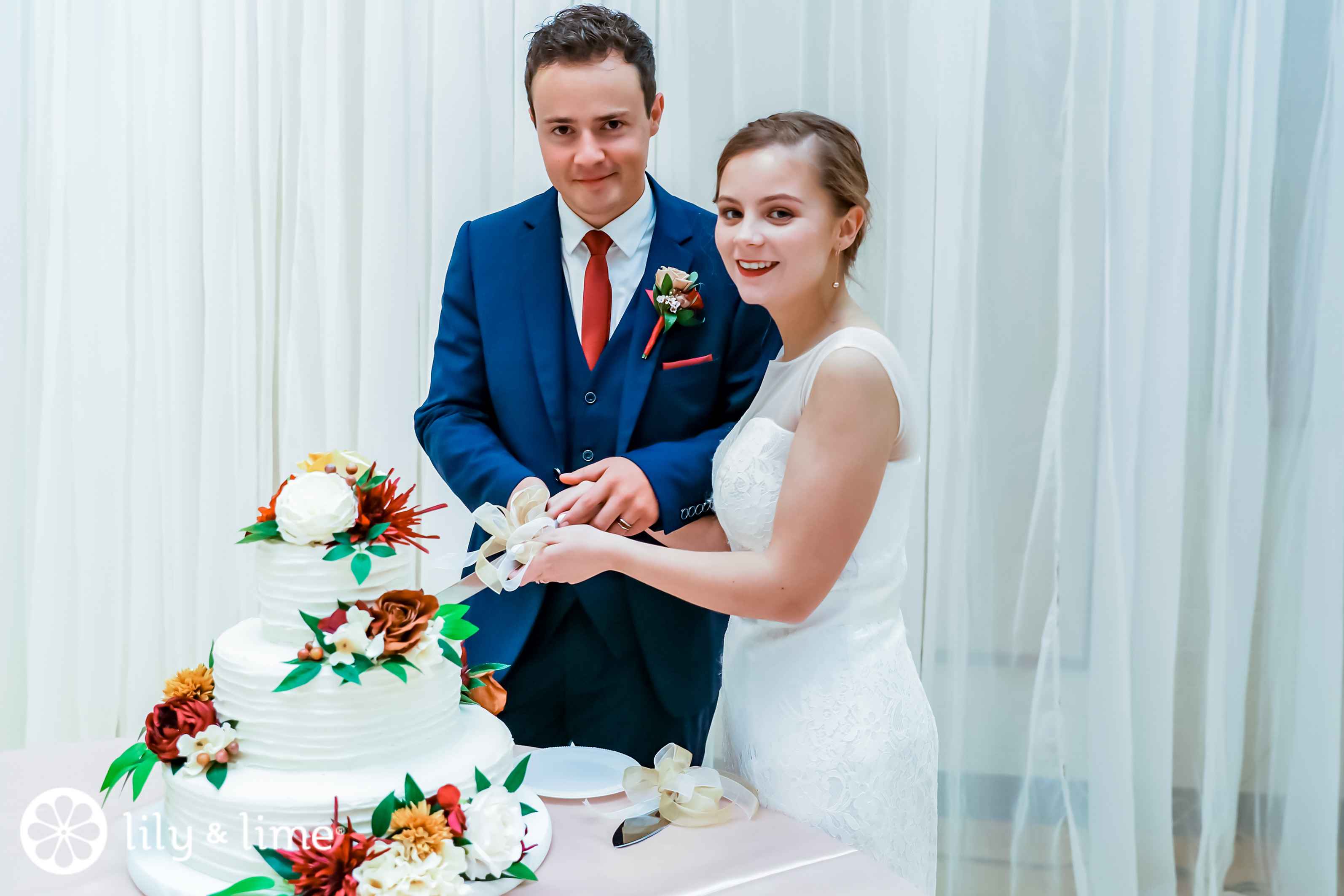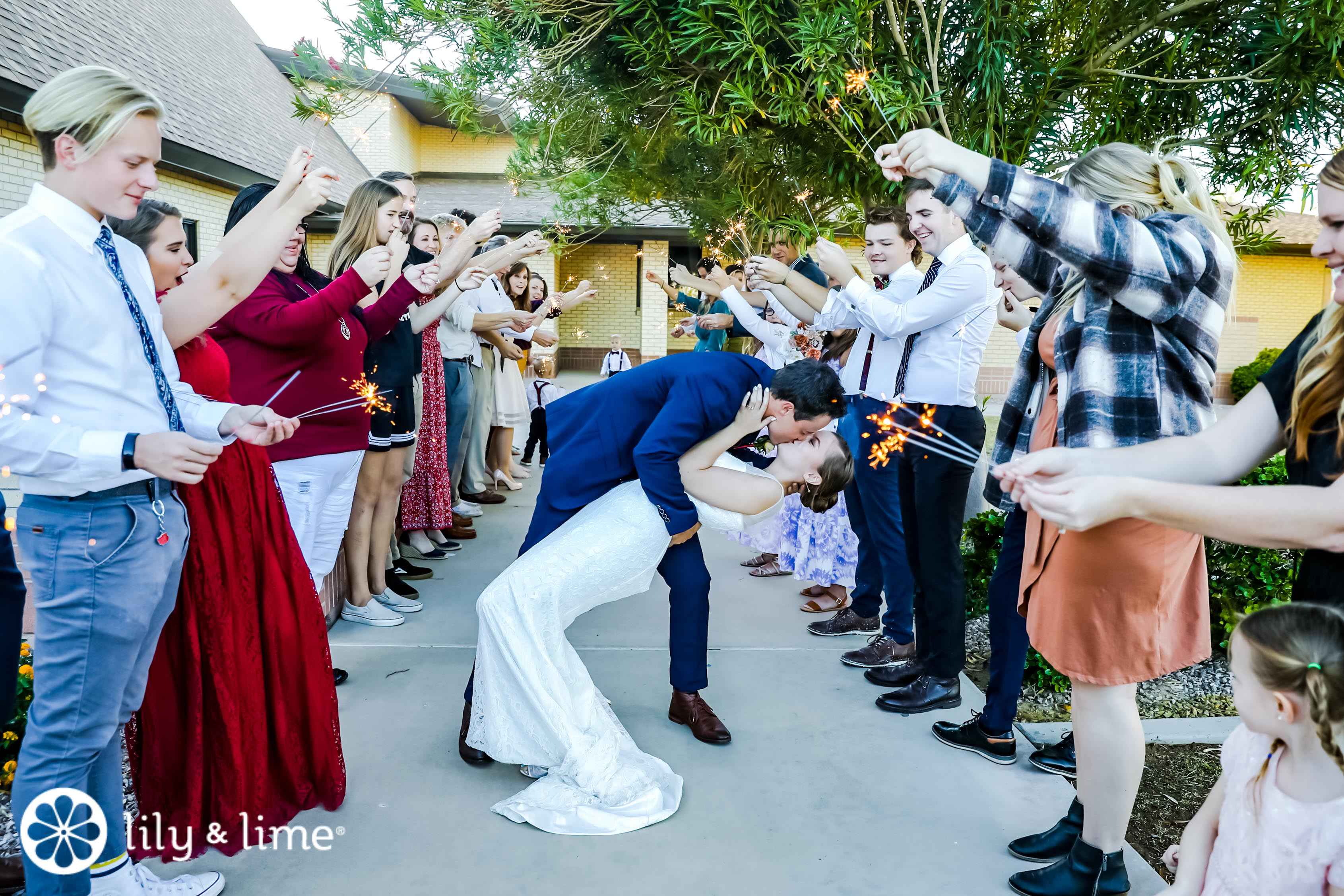 They say that you glow differently when loved right! What is love after all? Love means different things to different people and just like that two people in love will always strike unique chemistry and unparalleled romance. The closest thing that love can be related to is the feeling of listening to soft acoustic songs on a rainy day or the feeling of cozying inside a big fleece blanket when the sky is throwing snowballs at you. It is all about with whom you want to share your feelings when you see how the sky changes color, or with whom do you want to explain your fears, dreams, visions, and goals. The right person is all about somebody who pushes your boundaries and liberates your soul, introduces you to places that you haven't heard of, and emboldens you to do the unimaginable.
After all, you need a partner who wouldn't settle down for the mundane and be the partner in crime for the rest of your life. Someone who calms down the butterflies in your stomach and replaces them with assurance and warmth. The beauty of falling in love is unexplainable because when you think about why an artist falls in love with their muse, you will never find an accurate answer. Probably one of the best feelings in the world, love is rooted in adoration and admiration that builds you up from the core and strives to bring out the best in you.
Weddings may not be everyone's cup of tea, but we all need to agree that some part of us loves the feeling that beautiful weddings bring to our lives. It is safe to say that everyone loves weddings for one reason or another. Whether you love weddings in a way that you are passionate about them and have been waiting your whole life for that one moment, or you are at the polar opposite where you can't stand them, one thing is certain about these momentous celebrations- they are beautiful and priceless. Getting dressed up in the best of clothes, witnessing couples saying "I do," and looking at each other with gleaming eyes are probably some of the most powerful and emotionally invigorating moments one can ever experience.
When you're attending the most exciting day of the bride and groom's lives, the big wedding day can bring out the best clothes from your wardrobe and while emotions are always running high you might shed a tear or two. Also, one of the best parts of a wedding is being able to catch up with people you haven't seen in a while. All the people hyped up for the big celebration can bring even the gloomiest cloud to shine bright on a beautiful wedding day. And who can deny the scrumptious wedding menu that the newlyweds planned for days at length? From getting your hands on the trendiest wedding cakes to going home with a thank-you gift that speaks volumes about how the newlyweds feel about you, weddings are the loveliest experiences that one can't deny.
Fall weddings are beautiful. But fall weddings in Phoenix have a whole different fan base altogether! It was Chloe's idea to get married in the beautiful suburbs of Phoenix and host a memorable wedding that will leave a beautiful aftertaste for our Phoenix wedding photographers and stay with them for a long time to come. They chose the amazing wedding venue in Phoenix known as The Church of Jesus Christ of Latter-day Saints, right in the heart of the main city. Nestled beautifully in East McDowell Road in Mesa, this classic Phoenix wedding venue in the suburbs is filled with a striking rustic chic feel with a dash of old-world charm and vintage sophistication. Perfect for hosting weddings of all sizes and styles, this exclusive wedding venue in Phoenix was a commendable choice for hosting their traditional wedding as the timeless architecture and luscious green surroundings lent an elegantly private atmosphere for the new beginning of our lovestruck couple in Phoenix.
With every 'I' turning into 'us', we see a blend of uniqueness that stands distinctive to only that love story. In the fall of 2021, we witnessed a wedlock saga of two lovebirds that looked like an endless autumn dream in the middle of a paradise-like setting in the suburbs of Phoenix. Ashton and Chloe's wedding day in Phoenix took us on a never-seen-before magical journey that will go down memory lane as one of the most extraordinary and enchanting unions we have ever seen. Everything looked remarkable and straight out of a Hollywood drama, with the duo's radiating and charming smiles lighting up the atmosphere with a warm glow of love. A picture-perfect wedding filled with quintessential decor and affable loved ones, engulfed by a burst of rustic and natural details, this event evoked wedding goals in all its glory.
There are love stories that can say a thousand words without even saying a single word. Chloe and Ashton reverberate this glow of love in the best way with their positivity and sheer exuberance, as they had us basking with their undying love on their wedding day. Their wedding photoshoot in Phoenix tells us the story of love, friendship, and contentment. The warm and sunny photographs from their wedding day will bring forth cheerful and rekindling memories every time they go through their wedding album, for all the years to come. Let us take a stroll through their special day as it unfolded.
The striking chemistry of Chloe and Ashton was justified by their selection of wedding venue as we ventured through the incredible wedding photos that captured candid moments of the big day against such breathtaking backdrops. Tucked away in lush greenery, this classic wedding venue in the Phoenix oozes storybook charm and rustic elements in every corner. The stunning piece of timeless history posing as the backdrop and the gorgeous in-built white details of this venue can bring your Pinterest board to life as it is considered to be one of the most sought-after wedding venues in Phoenix. With the capacity to make your guests feel at home, the subtle elegance and rural authenticity of this wedding venue truly make it one of its kind and unique in every sense.
Just before the wedding dawned, our wedding photographers in Phoenix captured the very vibe of this Phoenix wedding against the white wedding-detailed backdrops. Talking about thoughtful decor elements, the entire wedding was filled with both big and small wedding details against the plain white architecture and sheet wooden floor. The delicate details like the intricate bridal jewelry on top of the wedding invite, the bridal gown amidst the bridesmaid dresses, incredible wedding signs, and DIY greenery arch with polaroids featuring snippets of their love story remained witness to this glorious day.
The wedding decor echoed the magic of Arizona with every thoughtful detail embedded in each corner that weaves a chic and gorgeous charm to our wedding photography in Phoenix. Isn't it heartwarming to see two people who are so much in love that they cannot take their eyes off each other on their big day? Chloe looked stunning in her crisp white wedding gown with an illusion sweetheart neckline, along with a long organza veil that floated alongside the flowy gown. As her wedding gown glided across the floor, the wedding photoshoot got filled with a romantic vibe as her all rose bridal bouquet featuring colorful roses gave away a fall-inspired look. The bare neck and dangling bridal earrings complemented her hairdo which was neatly tied into a chignon bun, along with a light fall bridal makeup that looked perfect for a day wedding. One of the greatest highlights of the bridal outfit was the sweeping train of her wedding dress which spoke volumes for their simple and minimal Phoenix wedding louder than anything. Ashton's groom's look was full of vivacious and fun energy which perfectly matched Chloe's. He looked suave as he decided to flaunt a royal blue three-piece suit with a red tie and a white rose boutonniere that made him look like a knight in shining armor. He paired his uber chic groom look with a crisp white shirt and tan brown shoes along with neatly done hair. Complementing the overall wedding aesthetic, Ashton featured a formal groom look, and he looked amazing as he waited for Chloe to walk the aisle.
To complement the bridal gown on Ashton and Chloe's big day, the bridesmaids posed for beautiful photographs, draped in sweeping red bridesmaid dresses, right after their wedding ceremony. Chloe's playful mood was unmissable as her electrifying energy on her wedding day was very well depicted in the dreamy bridal portraits against the long white drapes. The beautiful bridesmaids wore stunning red bridesmaid gowns with matching wedding bouquets and the dapper groomsmen wore matching dark blue pants with crisp white shirts along with red suspenders, red bow ties, and rose boutonnieres.
From the time Chloe was walking to the altar to the time when the couple exchanged their rings and wedding vows and had their first kiss as spouses, the wedding photography session in Phoenix left no photo opportunities and managed to not only capture the moments but also the precious emotions that were evoked in the memorable wedding ceremony. The entire environment burst with sensational and emotional vibes as these love birds exchanged their wedding vows and stole their first kiss as newlyweds after being pronounced husband and wife. The wedding gang quickly regrouped to pose for several orchestrated family portraits as well as group photography sessions. Each of the family members took turns posing with the stunning couple, and the gangs of bridesmaids and groomsmen pulled up their socks and stockings to pose at the mesmerizing white backdrops. Every wedding portrait clicked looked whimsical as the white backgrounds made the portraits pop and made the wedding colors even more vibrant.
The lovestruck couple went for a beautiful couple photoshoot just after the wedding ceremony. They chose the surrounding greenery and amazing architecture as their first backdrop and moved on to the bright neighborhood. They posed for stunning couple portraits against the green woodsy backdrop and the pristinely landscaped lawn where the sun dawdled slowly, making it naturally illuminated and perfect for wedding photography. The breathtaking neighborhood acted as an amazing backdrop for this newlywed couple who were lost in love. From stealing a kiss right in the middle of the road to posing in front of the stunning architecture filled with quaint backdrops and colorful little blocks made our hearts leap with excitement and joy. The amazing wedding send-off idea featured dramatic sparklers! And we can't emphasize enough how much we love a picturesque wedding send-off with sparklers.
Weddings, being the deeply moving experience that they are, are different for every couple and it never gets dull, no matter how many weddings you have been to. Every duo in love comes bearing their own special story and their unique narrative, making no two weddings alike, be it in aesthetics or essence. Ashton and Chloe's stunning wedding is wonderfully unique with happy bursts of colors and tons of personality, making them stand out refreshingly. From their bright and dreamy attires to the vibrant decor, to the romantic setting lent by the idyllic wedding venue. They looked stunning in this traditionally romantic setting and made it entirely their own. As they head out from the venue towards their 'forever', they carry with them a part of this stunning location along with a pocketful of memories, and we wish them nothing but the very best!
A wedding day is special, whether it is hosted in a backyard or sweeping manor. No matter which one you are game for, the core of the wedding day is more or less the same. Your sky will be a little bluer than any other day, your eyes will sparkle with the promise of tomorrow, and your heart will beat a little faster and when you will hold your partner's hands and say "I do", you will see this moment couldn't have been made any better! Ashton and Chloe's wedding day is aesthetic and classically gorgeous, but is made even sweeter, as they came out of a pandemic to finally be together! And that's a different feeling altogether!
The Phoenix wedding of Ashton and Chloe left the guests with a warm and cozy feeling that is sure to remain with them in the years to come. Some people restore our faith in love and friendship, and this Phoenix couple reassured the very vibe. As Chloe's energy fits into Ashton's like pieces of the same puzzle, their lives would go on in contentment and pleasure, and grow into a stronger bond as time passes by.
This Phoenix wedding day goes on to show that this couple had an extraordinary level of fun and happy elements in their chemistry, which was so profoundly displayed in their wedding photography session. They are the kind of couple who seemed to take life as it comes without letting worries and woes get in their way. Our spirits hit closer to home as we saw Ashton and Chloe, enjoying their once-in-a-lifetime experience to the fullest, as the muted display of sophistication amidst simple joys was deeply felt by everyone present on the wedding day.