Wedding Drink Ideas For The Sober Curious Crowd
September, 23 2022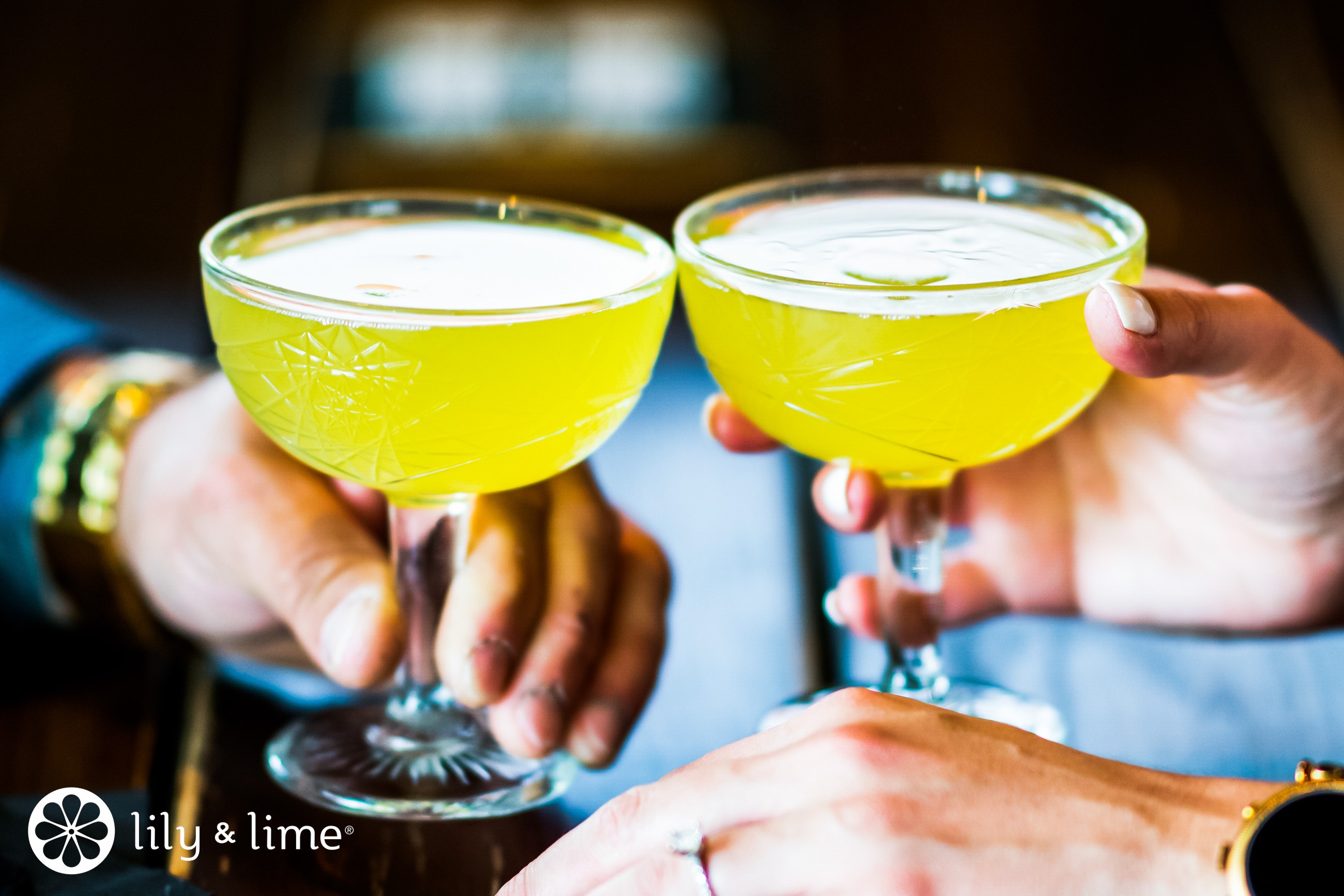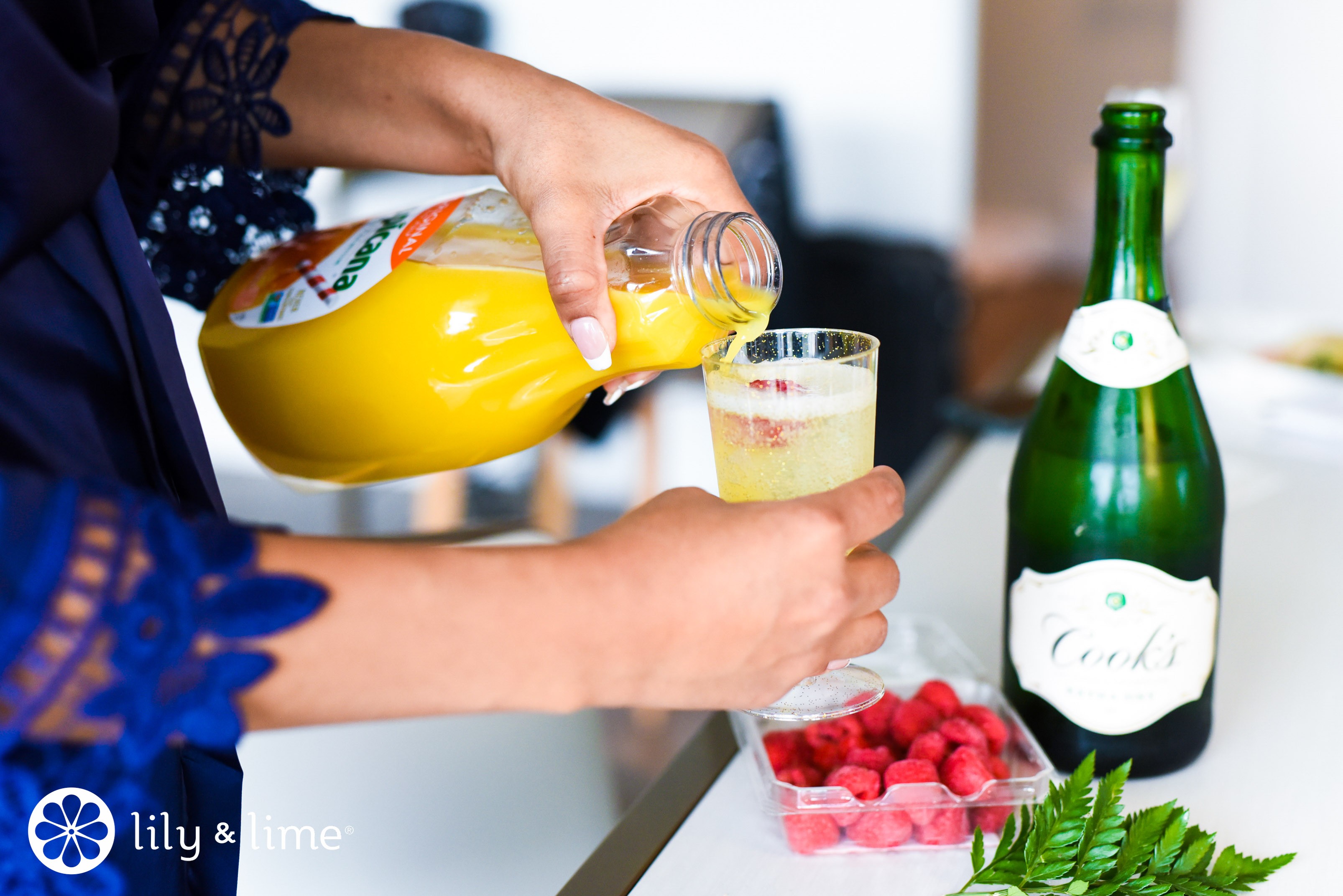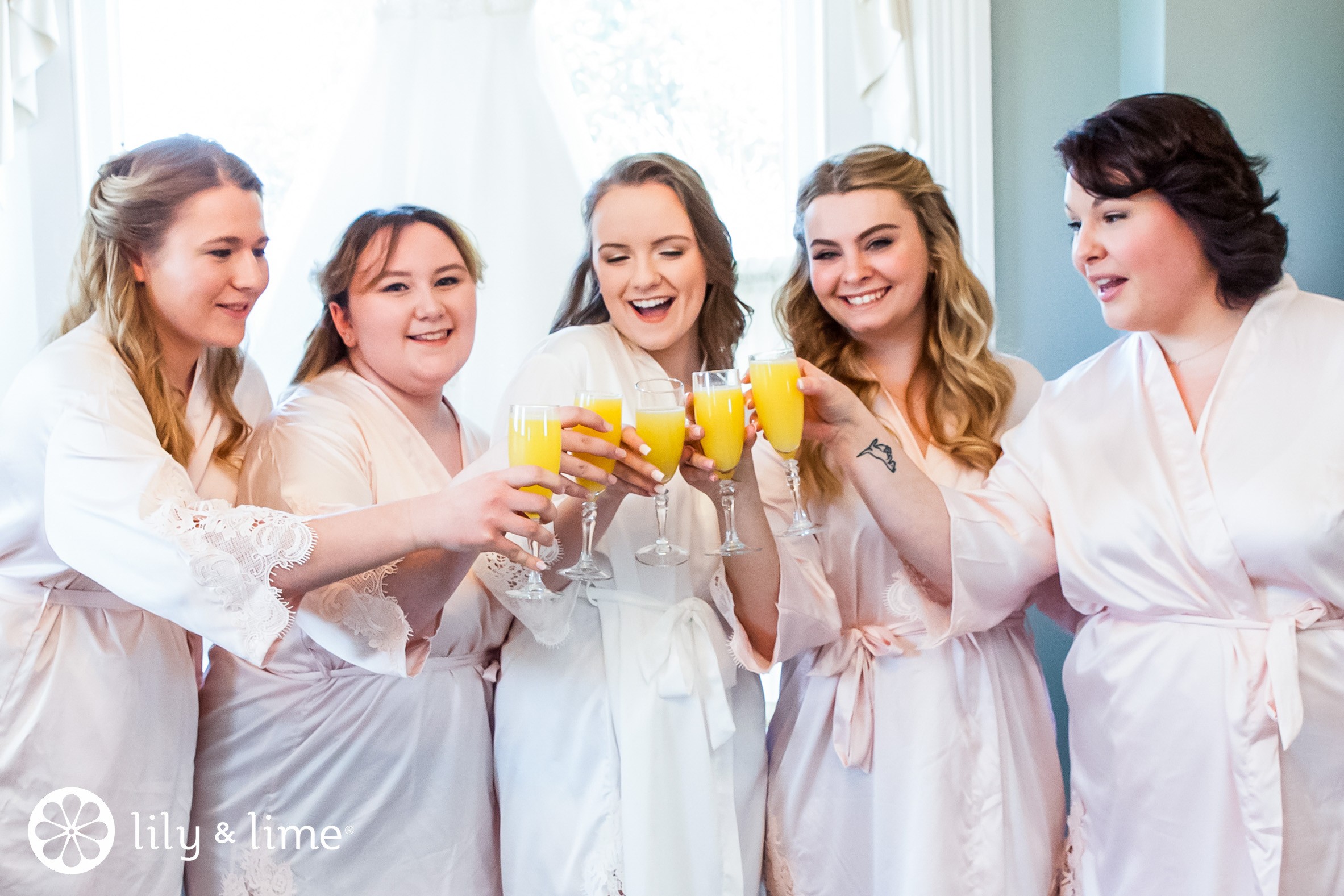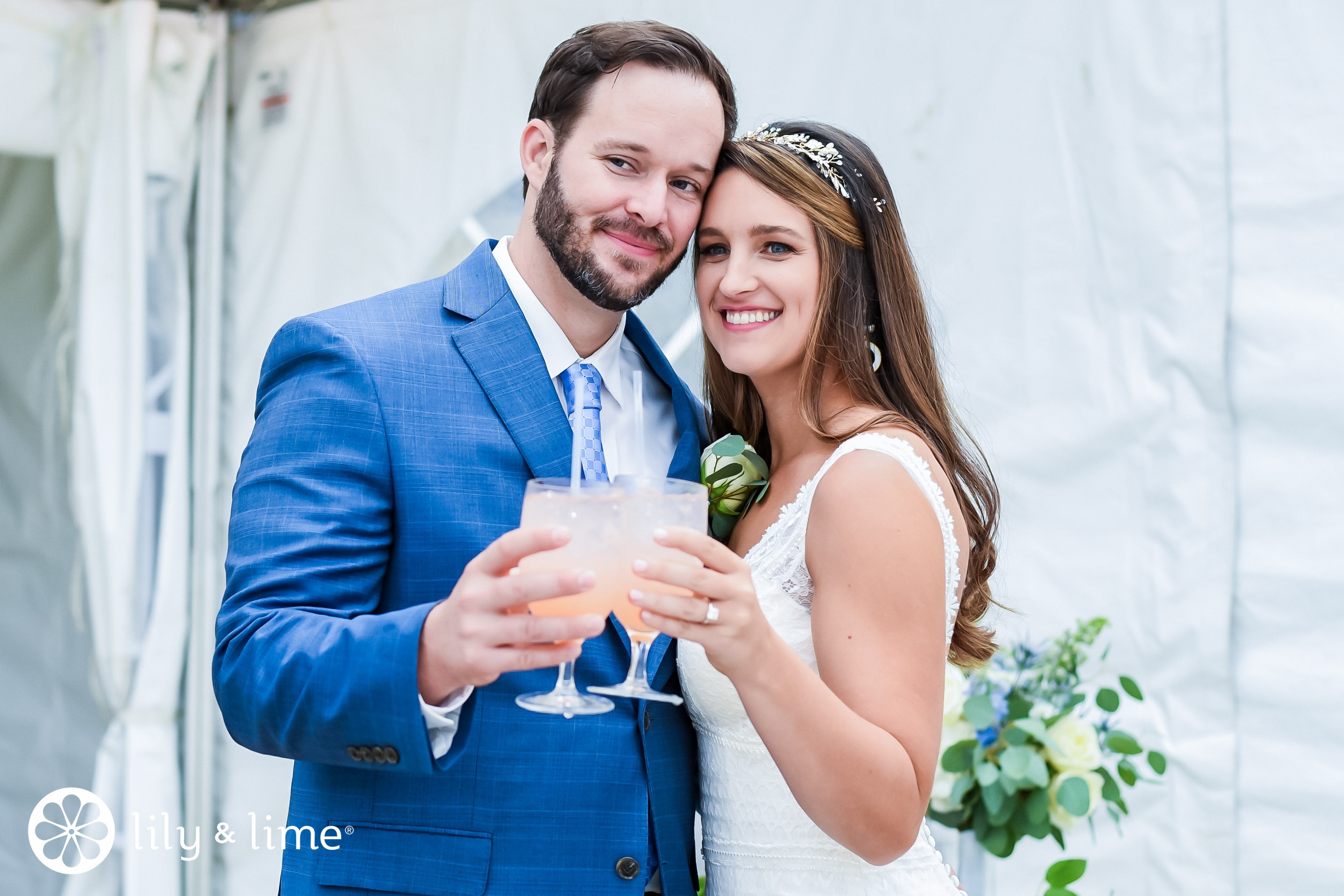 These are the things about the latest wedding trends- they are unpredictable and they are always changing! Whether you talk about groomsmen wedding trends featuring personalized boutonnieres or the latest wedding style revolutions featuring sleek pant-suits as wedding dress alternatives. And when we talk about weddings we automatically think about epic drink stations at receptions and open wedding bars that will continue to blast till the wee hours of the morning. But what if alcohol just isn't your thing? There might be so many reasons you could be refraining from drinking alcohol. You would be glad to know that this very reason is why so many couples are considering having dry weddings. Just like all the details and elements of your wedding, whether or not you want to serve alcohol at your wedding is a decision that should be taken solely by you. If you don't want to serve alcohol at your wedding for any reason, simply strike it from the catering order and call it a day.
You might not like alcohol at all or have been refraining from drinking for a lot of reasons. Perhaps you want to be sober or perhaps you are trying out a Dry January challenge. You might have possibly had the worst hangover and said "never drinking again" far too seriously this time. Or you might be prioritizing your health at the moment. In such cases, your wedding shouldn't come in the way of your sober-curious period. They say that it's bad luck to toast with an empty glass. They also ask to take a sip to seal the deal!
But if you have chosen not to drink alcohol, raising a glass of plain water or club soda at an alcohol-free wedding might not give you the celebratory kick. If hosting a dry wedding doesn't sound exciting for you, you can keep your festive spirits high by including a signature wedding mocktail and pass the drink around when it's time to raise wedding toasts. You can make spirits bright with winter holiday cocktails minus the alcohol. Pretty garnished wedding cocktails will put everybody in a celebratory mood. To cap off the reception evening, try including lime wedding drinks for the summer season or bright ones for spring signature wedding drink ideas. All without alcohol.
So what is the sober curious wedding trend?
The sober curious trend is all about encouraging people to socialize without alcohol. It is as simple as you can skip alcohol if you don't want to. For couples who don't want an open bar at their receptions, this wedding bar trend can be a great option for them to rethink. The best part is that one doesn't have to refrain from missing out on the buzz. Non-alcoholic wedding drink ideas or zero-proof reception cocktail ideas are here to steal the show. There are many companies that are coming up with alcoholic wedding drink alternatives that can raise the spirits high without the side effect of a hangover.
What is a zero-proof cocktail?
Zero-proof cocktails are regular drinks without alcohol. In the past, when people asked for zero-proof cocktails, they got something with a lot of juice and a lot of sugar. Now, with new spirit alternatives that don't contain alcohol, you can get the taste and complexity of a cocktail without drinking alcohol. Zero alcohol wedding cocktails should still be a celebratory drink! It should be as complicated as a cocktail but not have any alcohol in it.
One of our favorite non-traditional wedding trends, this new way to drink with friends and family is as carefully made as its alcoholic cousin, but it doesn't get you drunk or give you a hangover. As bartenders, mixologists, and home drinkers experiment with everything from shrubs and house-made bitters to botanical alternatives to vodka, whiskey, and gin, it's getting easier to choose not to drink without feeling left out. So, if your wedding guest list includes a few mothers-to-be, you have friends or family members who don't drink, or you know that some of your guests might just choose not to drink, it's a good idea to have at least one or two zero-proof cocktails on the menu, and we have got the inside scoop on how to do it.
Sober Curious Wedding Drink Options:
Forbidden Fruit
With a name like "Forbidden Fruit," this combination from New York City's Derossi Global Cocktail Bars already sounds good. To make this you will need lemon shoes, lime juice, orange juice, grapefruit juice, oregano syrup, ginger syrup, turmeric, and crushed ice. Mix together two and a half crushed ice cubes and the other ingredients. Pour over the pebble ice, and then add more ice on top. Add a lime wheel that has been dusted with turmeric.
Ghia
Alcohol-free aperitif Ghia is based on the Mediterranean tradition of Aperitivo, which is a drink you have before a meal to get your stomach ready. It has ginger, gentian root, and rosemary extracts, but the most important ingredients are natural nervines, like lemon balm, which are herbs that help the nervous system. Ghia doesn't use any caffeine, artificial flavors, or added sugars, and its packaging is made of only biodegradable or recyclable materials. You can also get Le Spritz, which is a spritzed version.
Goose & Gander
Want something a little bit, well, bitter? Momed in Los Angeles has this one for you to try. The key to making a great non-alcoholic drink is to treat it like a real cocktail. Don't just mix juices together and call it a day. Bitters are a great way to add layers, and pickling fruit in a salty brine and using it in your drink gives it a lot of depth. You'll need gooseberry brine (from pickled gooseberries), whole gooseberries that have been pickled, basil leaves from Thailand or Iran, pineapple gum, and Yuzu tonic (East Imperial brand is a great option). Mix all of the ingredients together, add ice, and finish with yuzu tonic. Add a fresh gooseberry to the top.
Curious
Curious Elixirs makes its assortments by hand in the Hudson River valley, using organic juices, spices, herbs, roots, barks, and botanicals. Whether you choose the floral blend with ashwagandha or the carbonated mixture with ginseng to cool it down, the drinks are best served on the rocks with your favorite topping. Fairtrade and free of added sugar, gluten, dairy, and nuts, your curiosity will definitely be rewarded. Please understand the pun!
Pom & Pom
Another top-pick signature wedding mocktail? This drink is made by Genever in Los Angeles. It is fruity and fresh. This drink is a fresh and floral version of Arnold Palmer. It has a hint of spice from the fresh ginger syrup, a tang from the lemon and pomegranate, and floral notes from the jasmine green tea. If you let the tea steep longer, your taste buds will think there is some kind of bitter amaro in the drink! Just don't get too close to the bride, because pomegranate juice will stain a white dress. You will need ginger syrup, fresh lemon juice, pomegranate concentrate, and jasmine green tea. To make ginger syrup: Put 1 part of sugar, 2 parts of ginger, and 2 parts boiling water into a blender. Blend into a liquid and let sit for 30 minutes. The ginger pulp will come out. To make jasmine green tea, use four servings of tea for every cup of boiling water. It will get stronger and more bitter the longer you let it sit. Mix all the ingredients together, add ice, shake, and pour into a Collins glass full of ice. Add fresh mint leaves and a flower that you can eat.
Kin
Kin Euphorics wants to change how we talk to each other at night. The "euphorics" are made for the evening, whether you are going out or going to bed. They combine plant-based ingredients like hibiscus, orange peel, and cinnamon extracts with nootropics that help your brain work better and natural adaptogens (like melatonin, reishi mushroom, and Rhodiola Rosea). You can choose from the herbaceous High Rhode, the spicy Dream Light, the smooth Lightwave, or the ready-to-drink citrus spritz. All of these drinks are vegan and do not contain gluten, dairy, or nuts.
Turmeric Shrub
This suggestion comes from Vail, Colorado's UpRooted Events and Root & Flower. They first made this shrub to use in their version of Penicillin, which is usually made with Scotch, but it tastes great on its own with some sparkling water! You will need lemon juice, honey, apple cider vinegar, ginger, turmeric, sticks of cinnamon, cloves, and allspice. Everything but the cinnamon sticks, cloves, and allspice should be mixed together. Add the spices, let the flavors combine for a while, and then strain. In a cocktail glass, mix two ounces of shrub with four ounces of sparkling water. Add ice, garnish, and serve.
Proteau
John DeBary spent years learning about vermouths and Italian amaros before he made Proteau. After working as the Bar Director for the Momofuku restaurant group, he wanted to show that you didn't have to drink alcohol to have a good time. The Ludlow Red and sparkling Rivington Spritz are called "botanical drinks" because they use plants from all over the world, like hibiscus and chamomile flowers, rhubarb, black pepper, blackberries, and strawberries, to make drinks that can be enjoyed on their own or with a meal.
Autumn in New York
Sam Thonis of Getaway in Brooklyn, New York, says that the Apple Som Cordial, which is a drinking vinegar or shrub, gives the drink both a sweet and sour taste. The aquafaba (the liquid from a can of chickpeas) gives the drink body, and the mint, turmeric, cardamom, and Dram Black Bitters combine to make a mix of warm fall flavors. This drink is definitely one of the more difficult ones on our alcohol-free signature wedding drink menu. Like many classic rock drinks, this one is meant to be sipped and enjoyed, not downed all at once. You will need lemon juice, turmeric concentrate, aquafaba, cardamom extract, Dram Black Bitters, and mint leaves. Shake the mint and Apple Som Cordial together in a tin. Mix hard after adding the rest of the ingredients. Pour over a splash of seltzer in a rocks glass. Add a flower that can be eaten.
Seedlip
Ben Branson, who started Seedlip, got a "sickly sweet pink mocktail" at a restaurant one night. Branson started Seedlip to make distilled spirits without artificial flavors. He was inspired to do this by his love of nature and his family's farming background. Some of the combinations are lemongrass and ginger, allspice berries and oak bark, pea, and spearmint. Serve with tonic or mix to make your own non-alcoholic drink. These drinks don't have any sugar or calories, either.
Orchard Island
This drink is from Derossi Global Cocktail Bars in New York City. It has no alcohol in it. You will need coconut puree, green apple juice, lemongrass syrup, lemon juice, and pieces of crushed ice. Mix the ingredients and two crushed ice cubes in a shaker until the drink is cold and foamy. Pour over the pebble ice, and then add more ice on top. Add apple slices and star anise to the top.
Three Spirit
Three Spirit makes plant-based alternatives to alcohol that "celebrate what you put into a drink, rather than what you take out," and we are all for it! There are three drinks that don't have alcohol in them. They were made by plant scientists, bartenders, artists, and herbalists. Each one has its own personality and is made with ingredients like valerian root or Guayusa. They are mixed and bottled in the UK, but you can buy them online or at stores in the US.
First Kiss Drink
Hospitality 201 in Chicago, Illinois, suggests this drink, which has no alcohol in it. It has a Ritual zero-proof gin substitute instead of gin. You will need Ritual Zero Proof Gin alternative, hibiscus tea, lemon juice, simple syrup, and hibiscus tea. Mix everything together with ice in a shaker or tall glass. Stir until the water is cool. Serve over ice with a lemon wheel on top. Mix the ingredients together in a bowl and stir them well. Then, serve the punch over ice and top with a lemon wheel.
Rock Grace
If you want an alternative to wine or champagne, try Rock Grace, which tastes like rosé. The blush pink elixir is made from organic extracts of Schisandra berry and Rhodiola, as well as rosewater and organic raspberry juice. It tastes fruity and floral and is best served cold. It also won two prizes at the 2019 World Beverage Innovation Awards. The non-GMO drink is made without sugar, sweeteners, sulfites, preservatives, or allergens. It has no calories.
Greenhouse
This drink is another suggestion from Derossi Global Cocktail Bars in New York City. It is a non-alcoholic version of a classic cucumber cocktail. You'll need mint leaves into the bottom of a Pilsner glass, cucumber juice, cane syrup, and lime juice. Mix mint leaves with juice and syrup. Add pebble ice to the top and decorate with mint leaves and a fresh orchid.
These sophisticated booze-free cocktails are just as exciting to drink as their counterparts. From fall-themed wedding cocktail alternatives that are bursting with hot chocolate and mulled wine to holiday-themed winter wedding drink ideas filled with herbs, fruits, and flowers, these non-alcoholic wedding drink ideas are more than just flavored sodas and sparkling waters. Booze-free wedding cocktail ideas can be some of the most sophisticated wedding cocktails without alcohol. It can be amazing cocktails for cold weather which can keep your guests warm and cozy without giving them a hangover or refreshing spring reception drinks for your garden wedding sans alcohol. These no-alcohol wedding drinks are mostly also made with organic ingredients and no refined sugar making them all-inclusive wedding drink options.