A Minimalistic Minneapolis Wedding with a Kaleidoscopic Splashes of Color
September, 30 2021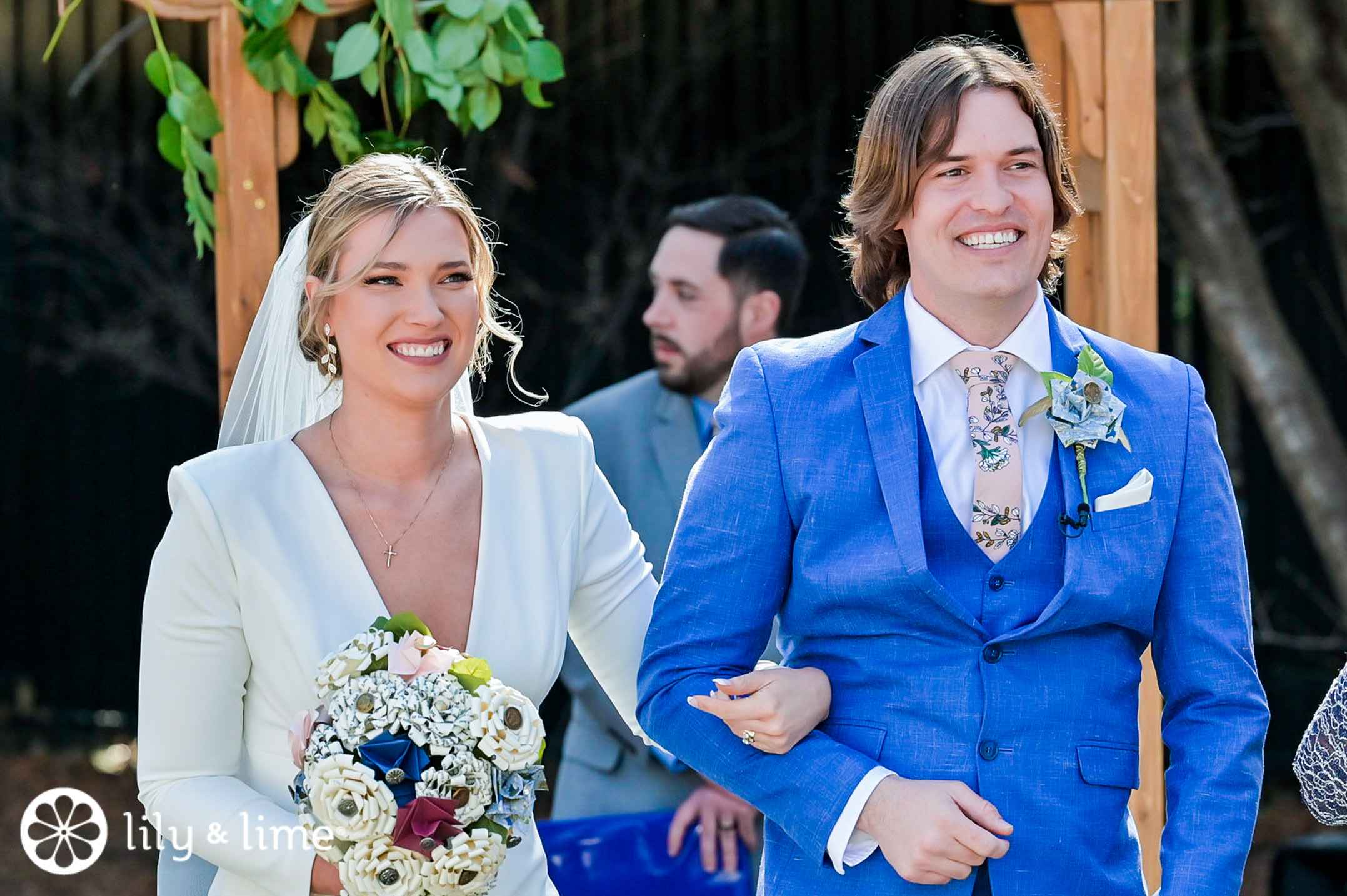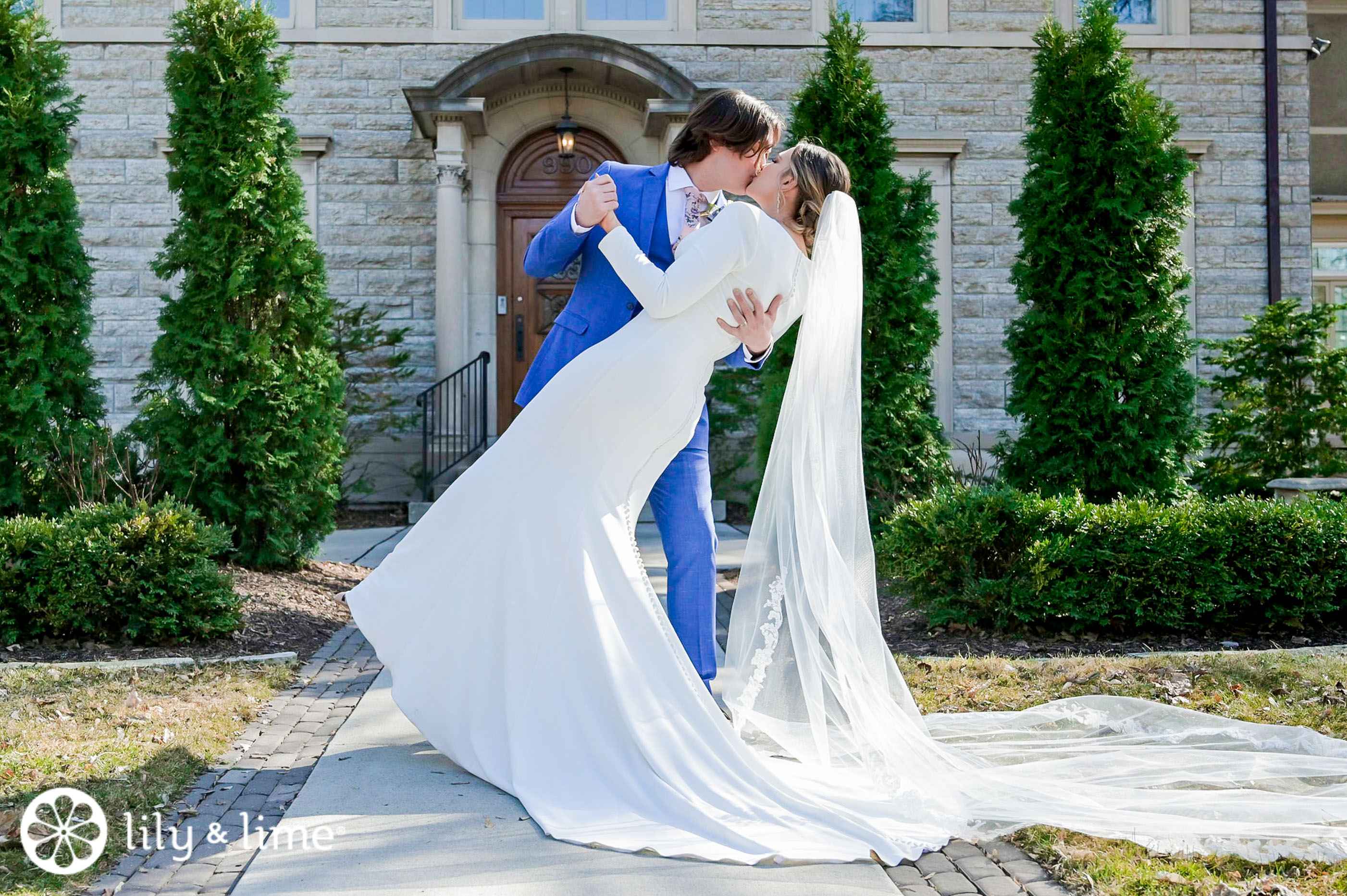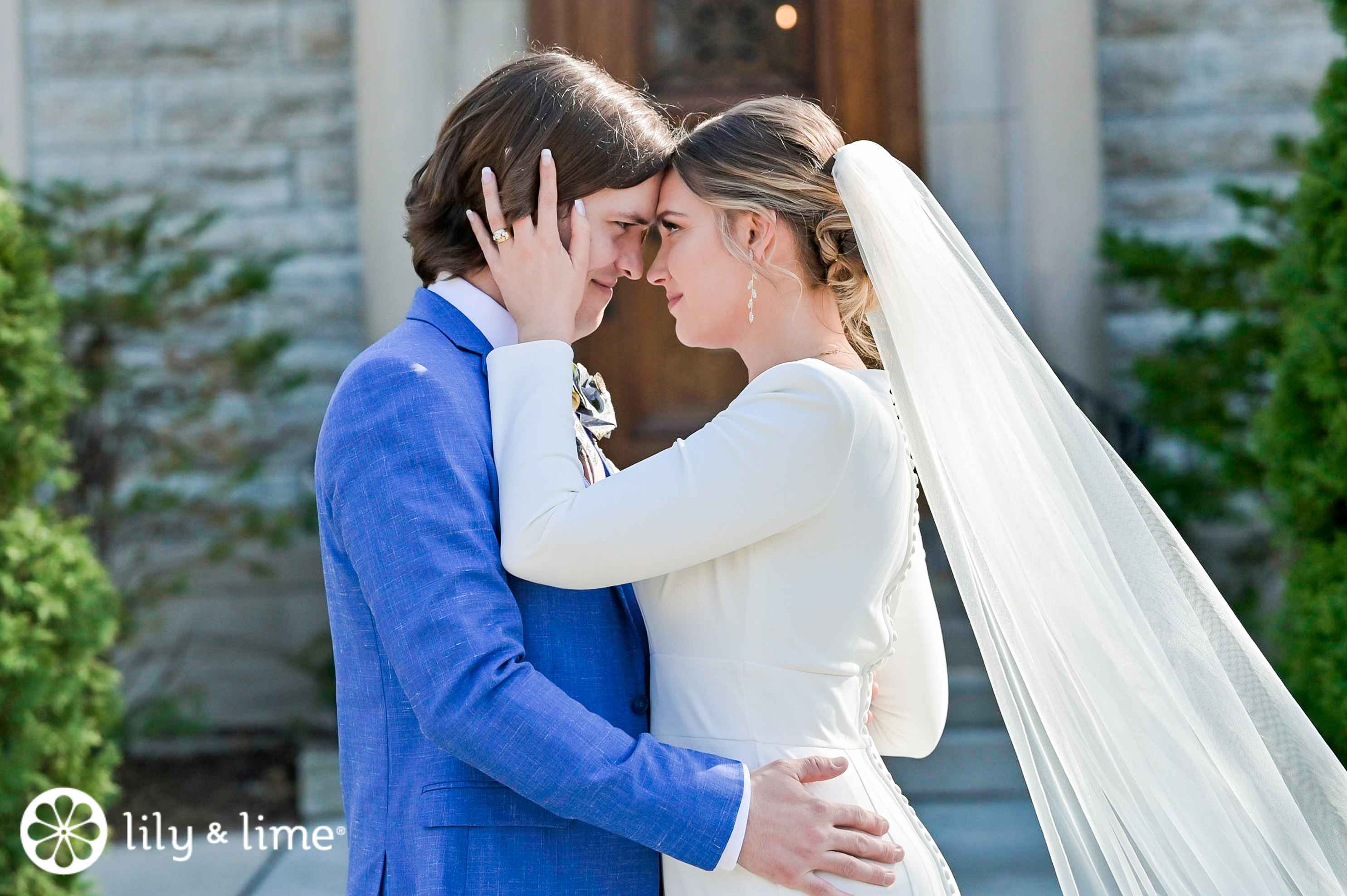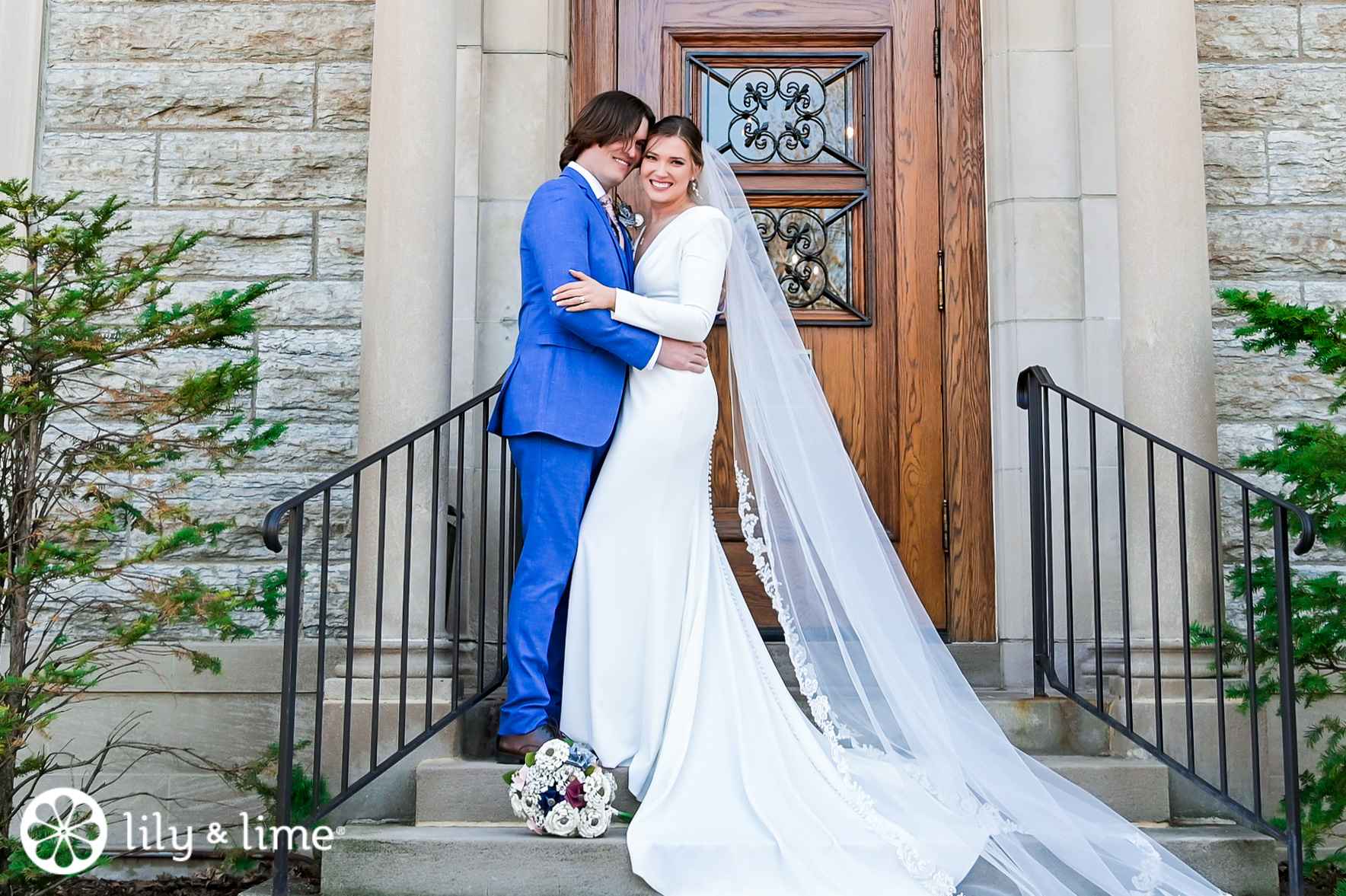 Love is boundless and irrepressible, like a stream that never runs dry. Love is inescapable and is all around us. Love not only surrounds the two people involved, but everyone around them, making them clutch at their heart and make a wish on the falling star for the couple's happiness. And there is no doubt that love brings freshness to our lives which is incomparable to any other feeling. It is only fitting that love has inspired so many great works of art, and has stirred magic in the minds of the authors to inspire exceptional love stories. If it wasn't for love, life would be flat and dull, and we don't want that! You can probably tell that we are huge fans of love stories, and it is remunerating to be in an industry where we observe love stories every day, as a part of our job! Time has proven that no matter what is going on in the world, two people will fall in love indifferent to it all, and that is a reassuring thought! It is always fun to see a couple of lovers stating that they will eternally be with each other, in front of their close ones. No matter how many times we have witnessed these life-giving love stories, it is always charming to witness a new one as it leaves us warm at heart. Arielle and Adam's gorgeous Minneapolis wedding is an absolute joy to witness, as this is a wedding that is just the best mix of timeless sophistication and youthful fun, and the gorgeous outdoors and impressive interiors make this a truly unforgettable wedding. Let us take a look at this lovely couple's special day!
Arielle and Adam chose the jaw-dropping city of Minneapolis as the perfect place to set their wedding story against, and the impact was nothing short of disarmingly gorgeous! A city full of boundless photo ops for wedding photography endeavors, Minneapolis is endlessly alluring and yields the perfect backdrops, no matter what your mood for your wedding day is! From verdant parks, stimulating museums, stately mansions to luxe country clubs, Minneapolis comes with many spots, making it a great city for personalized weddings and gorgeous wedding photography which you can relish forever! Minneapolis is a principal city in Minnesota that forms "Twin Cities," completed by the neighboring state capital of St. Paul. Divided by the Mississippi River, this beautiful city is known for its delightful parks and scenic lakes. Minneapolis is also home to many landmarks like the Walker Art Center, Minneapolis Sculpture Garden, Minnehaha Falls, Lake Harriet, Lake of the Isles, among many other tourist attractions. This is a city full of events for lovers, with many idyllic locations and picturesque spots dotting the city. Our Minneapolis wedding photographers love seizing the best day of couples at these locations due to their plentiful photo ops. Whether you wish to have a classic wedding or a modern-chic one, a romantic one, or a historical one, Minneapolis has all that a couple might need! Minneapolis is home to some striking engagement locations and wedding venues- both indoors and outdoors!
Arielle and Adam chose the gorgeous St. Paul College Club as their chosen stop for the most special day, and the place did perfect justice to the day. A fresh portrayal of historic elegance, this wedding venue sits proudly in the heart of the city and woos everyone with its impressive architecture with a lush outdoor garden oasis. This breathtaking Georgian Revival mansion is every bit as historic and beautiful as you would imagine and dates back as early as 1848 and has been renovated, restored, and cherished throughout the years. It blends chic, vintage elements with a modern flair, resulting in a spot that is unique and utterly beautiful! The recent renovations in the mansion's interior have created perfect photo-friendly backdrops in every corner of the space, ensuring that the couple and the guests enjoy the luxurious aesthetics that the mansion offers! The St. Paul College Club wedding venue highlights several captivating spaces, including twenty-five ornate rooms, bridal and groom suites, an enchanting sunroom, and seven wood-burning fireplaces, and more! While the St. Paul College Club wedding venue offers possibilities for a stunning outdoor ceremony, you can also go for an indoor ceremony with two indoor facilities that the house presents. Your wedding reception can happen in the beautiful Great Hall space, which is perfect for a night of merrymaking and dancing till dawn breaks! Both the Outdoor Garden and the Great Hall can accommodate up to more than 200 guests, making it a perfect spot for a wedding of any size! When Arielle and Adam chose this beguiling location for a gorgeous St Paul College Club wedding, they were rewarded with the most perfect frames to build their special day against!
On the day of the wedding, the couple got ready bright and early for a day to remember. Arielle looked drop-dead gorgeous in her sleek and edgy trumpet cut dress which came with minimalistic design, stylish long sleeves, a daring deep V-neck, and a train that trailed behind her gorgeously! She wore a long cascading veil to add to the simple yet impactful imagery of the dress. Arielle did her hair up in a classy bun, with wisps of hair framing her face beautifully. Her jewelry was tasteful and impactful, with a dainty cross pendant, leaf-designed earrings which added a memorable touch to her outfit, and a starburst engagement ring for that ethereal touch. A beautiful paper bridal bouquet added a touch of personality to the ensemble and was beautifully unexpected and interesting! Her bridesmaids wore floor-length dresses in a kaleidoscopic variety of colors, ranging from luxe emerald to the fragile blush rose, inviting colors to her special day. They all carried matching paper bouquets, carrying the same sentiment flawlessly! Adam was the brightest color of the pack in his bright blue suit, and his bold color choice brought a sense of fun and vibrancy to the day. He teamed his vibrant suit with a white shirt, pale pink floral tie, and white pocket squares. He accessorized the look with paper boutonniere and tan formal shoes. The groomsmen matched the groom with matching suits and ties but changed up the pocket squares to sage green. Overall, this was a colorful group of wedding parties, with classy and elegant undertones to every color choice.
After the couple was ready, it was time for the wedding ceremony! Arielle's father walked her down the aisle wearing a crisp gray suit and a black top hat and a walking stick, looking dapper! The ceremony site was decorated minimally with a simple wooden arbor decorated with foliage, strings of bistro lights, and white chairs for the guests. Soon the vows were exchanged, and the couple was declared married! After the wedding ceremony, our Minneapolis wedding photographers sneaked the duo away for some stunning couple portraits! We love how the couple posed against the understated allegiance of the property, delivering pictures that were classy and timeless! The gray building and the bursts of green in the perfectly manicured garden added to the sophisticated feel of the couple's photography. We especially love the couple portraits which featured Arielle and Adam in some romantic moments and the way Adam dipped his new bride! The wedding photographers of Minneapolis also captured the bridesmaids and the groomsmen together with the couple to commemorate the wedding party forever against the beautiful backdrop! There are also several pictures taken with family and friends before everybody headed for the wedding reception indoors. The reception area was decorated in their trademark classy and minimal way, with subtle rustic touches and abundant foliage. We love the rustic bundt cakes and cupcakes which made the perfect choices for this special couple, and we adored the peek into their personal life as they displayed the pictures of the loved ones, remembering them in a sentimental way! Overall, this was a wedding which is unlike any that you will ever see. This is the right amount of class and color, this is minimal and real, this is relatable while still being very unique to the couple involved, and we loved every frame of their special day!
They say a picture speaks where even a thousand words slip. But when it comes to this charming couple, their beautiful captures tell the most fascinating tale of their beautiful love story with every frame. A couple spends months planning for the wedding day, piecing together all the little and big pieces so that the wedding day ends up looking just like they have been daydreaming. This means extensive checklists, countless phone calls, errands, and slowly but surely bridging the gap between your dream wedding and reality every day with a little touch here and there! And when the wedding day arrives, the day just flies by before you can say "wedding." With so many interesting emotions, activities, and rituals, the day is a happy blur, a fast-forwarded version of the most wonderful day of your life! However, the photo squares get to stay on forever, and even when they are yellowed with the time, they still whisper a story in them. The truth is that there are only a few days in the calendar that you will cherish forever, your wedding day is sure to stand the highest on that list. Every couple would love to seize the charm of the day in perfect pictures, everything from the aisle adorned with flowers to the ribbon in her bouquet, so that every time they can revisit the wonderful day whenever they wish to and are welcomed by the memories of the day like an old friend greeting them with open arms. The photographs from a wedding unquestionably say a lot about the day and grab a lot of special and gentle moments that we, as humans, might miss, but the camera picks up. Our wedding photographers in and around Minneapolis did an outstanding job of capturing the beautiful couple most gracefully. Be it the calm and gentle moments from the exquisite couple photography session or fun bits from the outstanding group photography with the flourishing backdrop featured behind, every capture is skillfully shot and can be considered frame-worthy. Our excellent wedding photographers in Minneapolis did a commendable job of inserting the couple against the most majestic of backdrops, creating dramatic frames to inspire and impress. We especially love the way our professional Minneapolis wedding photographers caught the couple's fairytale moment as Arielle and Adam posed gracefully as the splendor of the wedding venue made a stunning backdrop for this classic shot. After all, these are the bits that couples want to cherish, and our professional and affordable Minneapolis wedding photographers seized the precious moments brilliantly.
Weddings allow us a bit of a fairytale in the midst of our regular lives. It enables us to believe that happily-ever-after is not a fable and love will get us all! Weddings are beautiful in every shape and form and can dissolve one's heart in a glance. They say that the idea of a perfect wedding is a paradox because there is nothing like it. And that is because every wedding day is absolute and perfect for the lovers and that is what matters! Every couple bears their own individual stories and provides their own magic which makes their beautiful relationship complete. Sure, there are steps that are missed and details that don't add up perfectly, and there are little quirks and deviations, but these are the elements that make a wedding perfect! This is why even before the wedding day dawns, it was already a perfect day because two people love each other so much, they are here to profess their eternal love and claim their turn at 'forever'! Talking about perfection, Arielle and Adam's special day looks like it has been acquired from the pages of a love story and is the closest thing to perfection that one can see. There is something old-worldly in the couple's day that blends quite seamlessly with the contemporary elements of the day, making it a perfect marriage of the new and the old! Whether we talk about the classic touches of the wedding decor or the eco-friendly yet elegant personality of the wedding day, something is timeless and effervescent about this couple that streams into their special day too! As the gorgeous couple heads out to their much-awaited happy ending, we hope their love keeps being just as colorful and beautiful forever!