Color Collection: Tangerine
June, 4 2021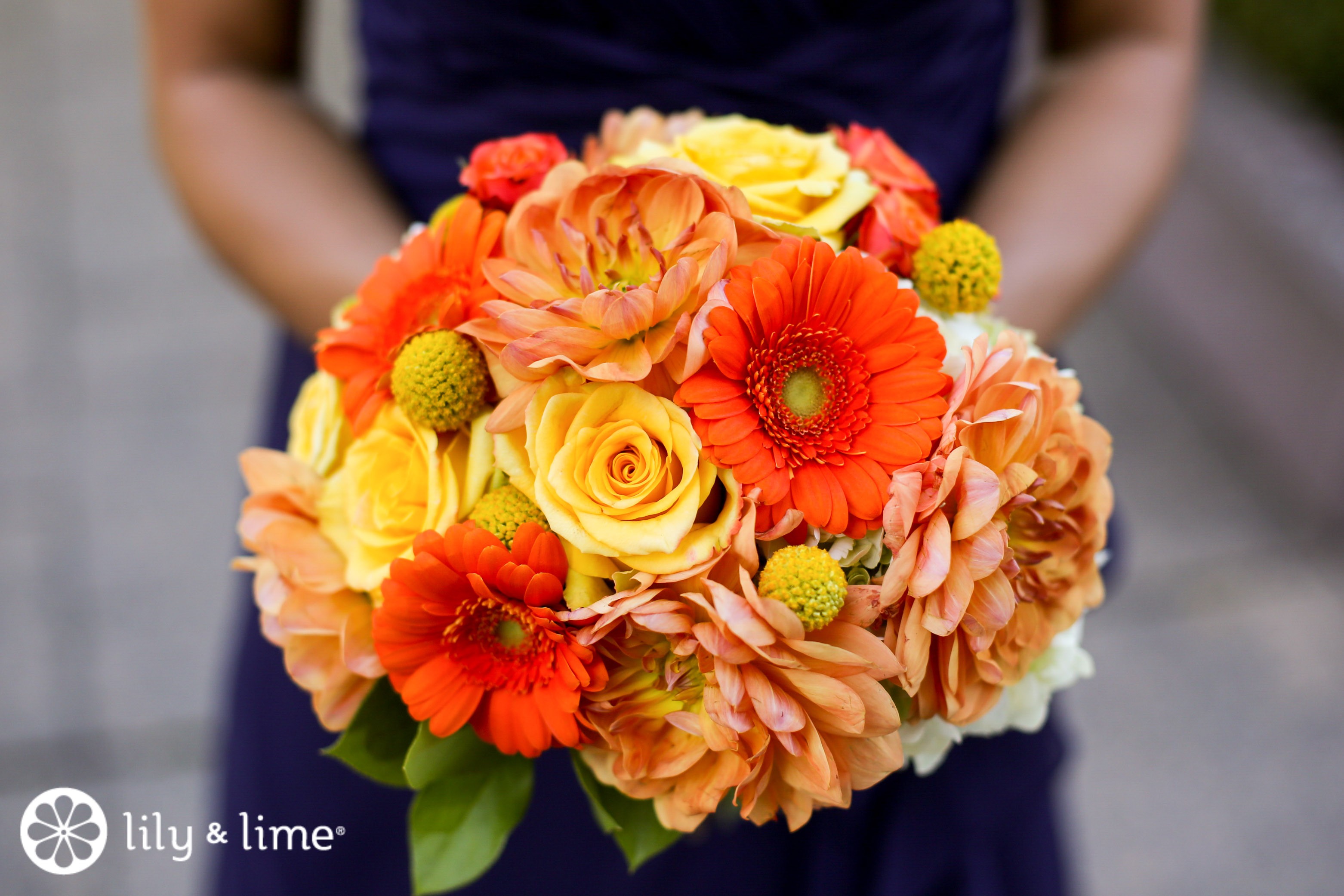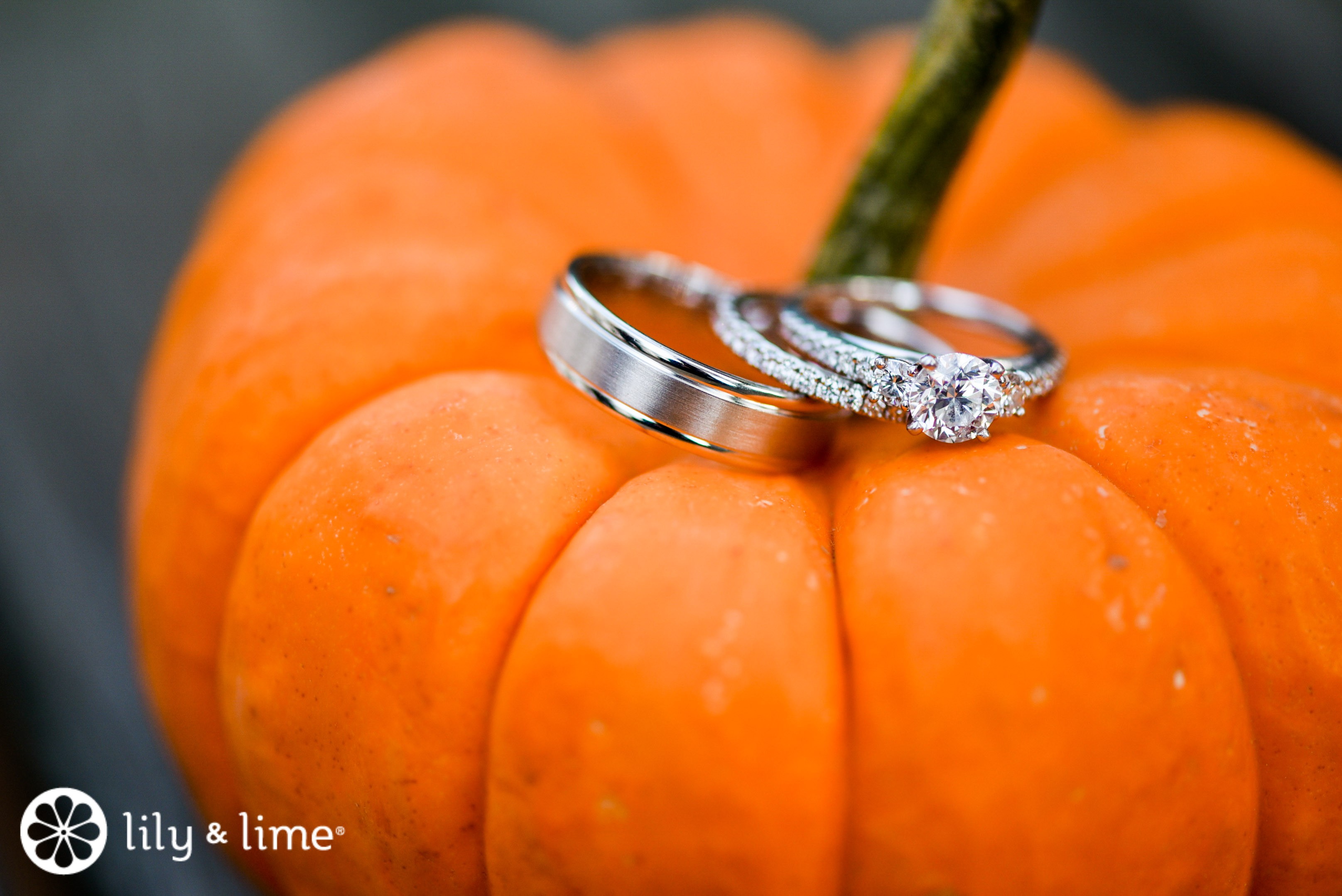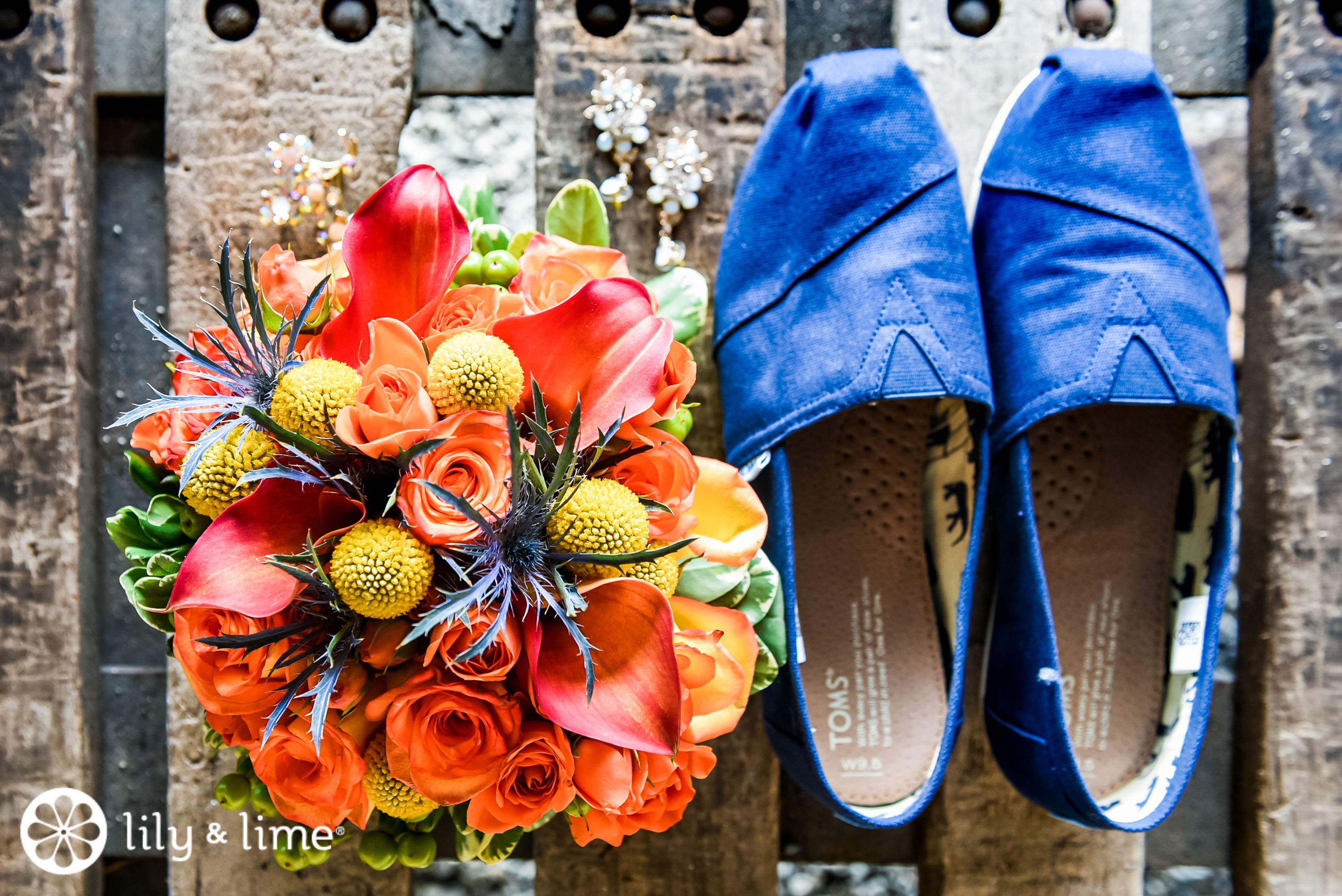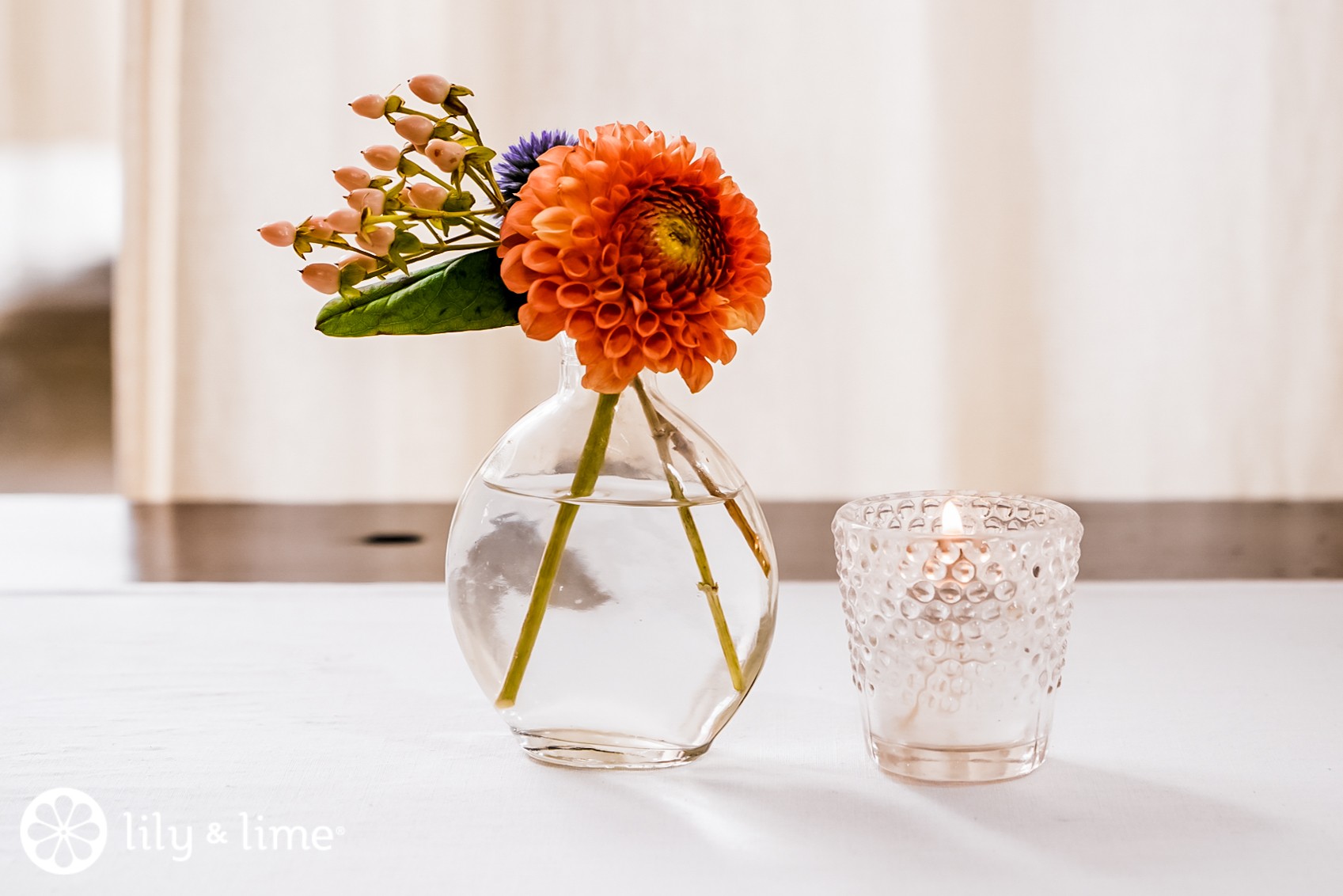 Have you heard? Spring is prancing back into our lives and there is a promise of endless sunny days and happiness laid out in front of us. The signs of spring and oncoming summer are everywhere, be it the subtle but definite changes in the terrain, the budding blooms, or the temperature which climbs up a bit every day. There is a vibe of refreshing energy and optimism in the air. And of course, we see changes in the colors that we see around us. From the moody aubergines to luxe burgundies, from pristine winter whites to the sinful scarlets, the weather brings in a range of more refreshing warm-weather appropriate hues like lilacs, yellows, and pastel pinks. And then, there is tangerine. The color borrowed from the juiciest of citrus fruits, marigolds, and wild sinking sunsets, tangerine is just as surprisingly refreshing as the first bite of tangerine of the season! As sure as the morning light following the night, tangerines return every year, bringing their own brand of positivity and spark, and never disappoints.
We believe colors used in a wedding influence the vibe of the wedding day significantly, and with the bright hues coming back in with fresh vigor, we can't help but talk about tangerine hues and how they can add so much life to a couple's special day. Whether we call it terracotta, cantaloupe, rust, or tangerine, all the family members of the orange color palette are clearly having a moment right now. A refreshing change from the soft pastels and barely-there neutral hues which have been ranking high in popularity recently. While the initial acceptance of the tangerine color as a wedding color theme might be a little unenthusiastic, as it is quite a bold color, the color is surprisingly more versatile than you would think. The amazing thing about tangerine in a wedding color palette is that you can make it as attention-grabbing or as understated as you want, and how incredibly customizable it is. Let us take a deep dive into this beautiful color!
Tangerine in Color Psychology

Color is not just for aesthetics but it is also meant to make you feel a certain kind of way. Tangerine is a concentrated mix of red and yellow and is considered to be an energetic color, stirring up feelings of excitement, enthusiasm, and warmth. It is certainly a color that draws attention fast, making it perfect for advertising or branding. A color of bright sunsets and citrus fruits, it is usually associated with the beauty of the former and the refreshing taste of the latter. While tangerines and orange colors gain quite a drive in the warmer days of spring and summer, it is also linked to autumnal hues like falling leaves, pumpkins, and Halloween. Tangerine seamlessly blends the vivaciousness and adrenaline rush of red with the amiability and warmth of yellow, to form a high-visibility, inviting hue that radiates heat and energy.

Ways to incorporate tangerine in weddings!

Stationary: Stationeries are a brilliant way of incorporating color into your wedding day, and there are several brilliant ways to do it! Some of the subtle yet memorable ways to go about are the watercolor details in tangerine, which literally waters down the color to make it more consumable, or botanical-inspired tangerine details in the wedding stationeries which work equally well with colors like cold and evergreen hue. Adding a bit of tangerine to your wedding stationery can really set the tone for what is to come on your special day!
Flowers: What better way to introduce a color than to bring it in vibrant blooms! Flowers make color theme setting pretty easy, however, when it comes to colors tangerine and orange, it has to be done quite smartly. You can either go for tangerine flowers paired with romantic peachy hues, making it a tonal variety in the same color family, or you can go for the bright and happy vibrant hues like yellows and oranges and scarlets, which is perfect for an exotic beach wedding! The great thing is that tangerine pairs famously with neutrals, so introducing bohemian elements like dried flowers, palm leaves, pampas grasses, and wheat bunches can be a fun way to invite a bit of color to a modern boho wedding!

Outfits: Outfits with a pinch of tangerines work wonders and refresh the overall vibe instantly. You can go for sparse touches of the color in the bridal shoes, or the groom's bow tie or you can commit to the color by embracing bold strokes in bridesmaid dresses, or groomsmen suits, or even the groom's tux. You can reflect the color off in your ensemble by sporting hints of tangerine, be it in your choice of accessories or flowers in your bridal bouquet!

Decor: The wedding venue is a huge playground for the couple to bring the wedding theme together, and with choosing a color like tangerine, the possibilities are endless yet have to be chosen carefully. Orange needs tactful handling and introducing the color in moody and architectural floral installations or by adding terracotta pieces to bring your boho-chic or desert theme wedding alive are some brilliant ways to execute the color. You can also embrace the citruses in that color family and make it a part of the decor. This is especially fitting for spring and summer weddings! You can use vibrant lemons and oranges and tangerines for beautiful displays, and the effect can be wonderfully rustic and fresh!

Food and drinks: Food and drinks served at the wedding are another fun way a couple can incorporate the color into their special day. Whether it is signature cocktails in sunset hues, whether it is a delectable sweet table with just the right sprinkling of tangerine in it, or whether it is food served in the most exquisite china in tangerine tones, there is a lot of ways color can be used, even during the reception dinner! We love how creative the mixologists are nowadays and can surely whip up something fun and pretty for the guests to sip on! Another fun option is to add tangerine elements like flowers and orange slices on the wedding cake, or you can also go the ombre way!

Table settings: Table settings make another fun way for your guests to see the color tangerine at play! There is so much you can do here, whether it is tall tangerine candles, fun tangerine napkins, or artfully created centerpieces to make an impression! Whether it is the subtle touches of the color scattered throughout the table settings or a full nod to the theme, the result is bound to be fun and refreshing!

Great Tangerine Pairings

Tangerine, by itself, is quite an eye-catching and bold color, and aims to impress! It is not a color to go down unnoticed and to keep things "minimal.'' While tangerine looks just as refreshing and bold when working alone, there are certain pairings that do the job phenomenally well too. The best thing about tangerine is that it is seasonally appropriate throughout the year, and can work well with almost all the colors of the color wheel. And sometimes even the best of colors come alive with a whole new stroke when another color is added to the mix. Let us dip our toes into some of the winning pairings that we love! While we have taken into account our top pickings, there are many colors out there that work beautifully with tangerine.

Tangerine and wood: There is something about tangerine that works beautifully with natural tones, be it a lush green, beige, or in this case - wooden hues! Tangerine and woodwork beautifully create a magical woodsy and rustic vibe. Whether tangerine flowers are paired with acorns and pine cones for a rustic autumnal vibe or for a more rustic warm-weather vibe when paired with wooden elements, the duo works beautifully and gives off a beautiful aesthetic.

Tangerine and green: Tangerine and green, another natural color pairing, ends up looking beautiful and very easy to plan and execute. Hues of orange and tangerine can be introduced in floral arrangements and luscious green foliage can add just the perfect balance to the tonal palette, creating a memorable image. We also love tangerine and green paired together in the wedding stationeries, as it provides the perfect opportunity to introduce some botanical elements to the stationeries.

Tangerine and terracotta: A perfect ally to tangerine, terracotta provides the punchy tangerine hues an earthy balance, allowing you to experiment with different hues of the same color palette beautifully. Perfect when paired with neutrals and gold, the earthy terracotta complimented with the bold tangerines, makes the perfectly wholesome vibe, and it is fairly popular too!

Tangerine and aqua: Tangerine, paired with all shades of aqua is equally phenomenal. Full of theatrical allure and balance, the colors together are stronger and create visual drama which is hauntingly memorable. Seasonally variable enough to be used in both the warm summer weddings or the cozy autumn ceremony, the combination can flow from breezy and cheerful to being moody and intense quite easily.

Tangerine and pink: Tangerine, just like pink, can pair beautifully when used in the same concentration. When reduced to pastels, peaches and baby pinks make a heavenly pairing for a spring wedding, but when the saturation is increased, they work beautifully for a vibrant summer wedding. Equally bold and packed with personality, both the colors don't compete with each other and rather work together in perfect harmony!

Tangerine and burgundy: The fruity punch of tangerine is countered beautifully by the deep and moody burgundies and the result is striking and wonderfully perfect for autumn weddings. But the combo is also good to be flaunted in every other season, because why not! This pairing accompanied by deep forest greens and mustard yellow is a whole mood in itself and photographs phenomenally well!

Tangerine and gold/copper: Tangerine works beautifully with warm-toned metal hues too, like gold and copper, and the effect is glamorous and striking! Teamed with green for balance and peppered with white, the result can be breathtaking. You can introduce the copper or gold hues either through the wedding stationeries or the reception tablescape, and the opportunities are endless.

Tangerine and gray: Pantone's color choices for this year are yellow and gray and since gray goes beautifully with almost all colors, this pairing had to crop up! Whether you want to match pale tangerine with the lightest shade of gray or go intense with bold tangerine with slate gray, the effect is bound to be beautiful.

Tangerine and yellow: What better way to mellow down the bold and intense tone of tangerine than by adding yellow to the mix? Delightfully summery and cheerful pairing, yellow and orange work famously and will never get dull or overplayed. Add ample elements in white and green for a refreshing spring summer feel!

Colors add magic to a wedding and can help it stay memorable for a long time, long after the honeymoon tan is gone and the presents are opened! Colors add a playfulness, a theme, and a vibe to the day, enabling you to get creative with your decor choices, your flowers, and your table settings. While decor and trends can come and go and while they are here, they do their part to add to your special day, colors affect in a deeper way, affecting the very core of the wedding theme, and impacting the couple and the guests' mood. This is exactly why picking a color palette for your special day is utterly important. Every color has a special way of making the people around it feel, and the color cousin of orange, tangerine is a whole mood of its own! Deeper than color with a whole lot of personality, tangerine is bold while still being youthful and fun a way only a citrus color can be. Tangerine happens to be just the kind of color that comes in every year but brings a vibe of newness and youthfulness, no matter what! Going hand in hand with the very vibe of spring, the color has a lot to offer this wedding season. From the watercolor tangerine wedding invites to the assorted tangerine bridal bouquet, the possibilities are endless, and all equally exciting! We hope our blog gives you some tangerine hues inspiration to use on your wedding day!