Sentimental Something Old Ideas
April, 13 2021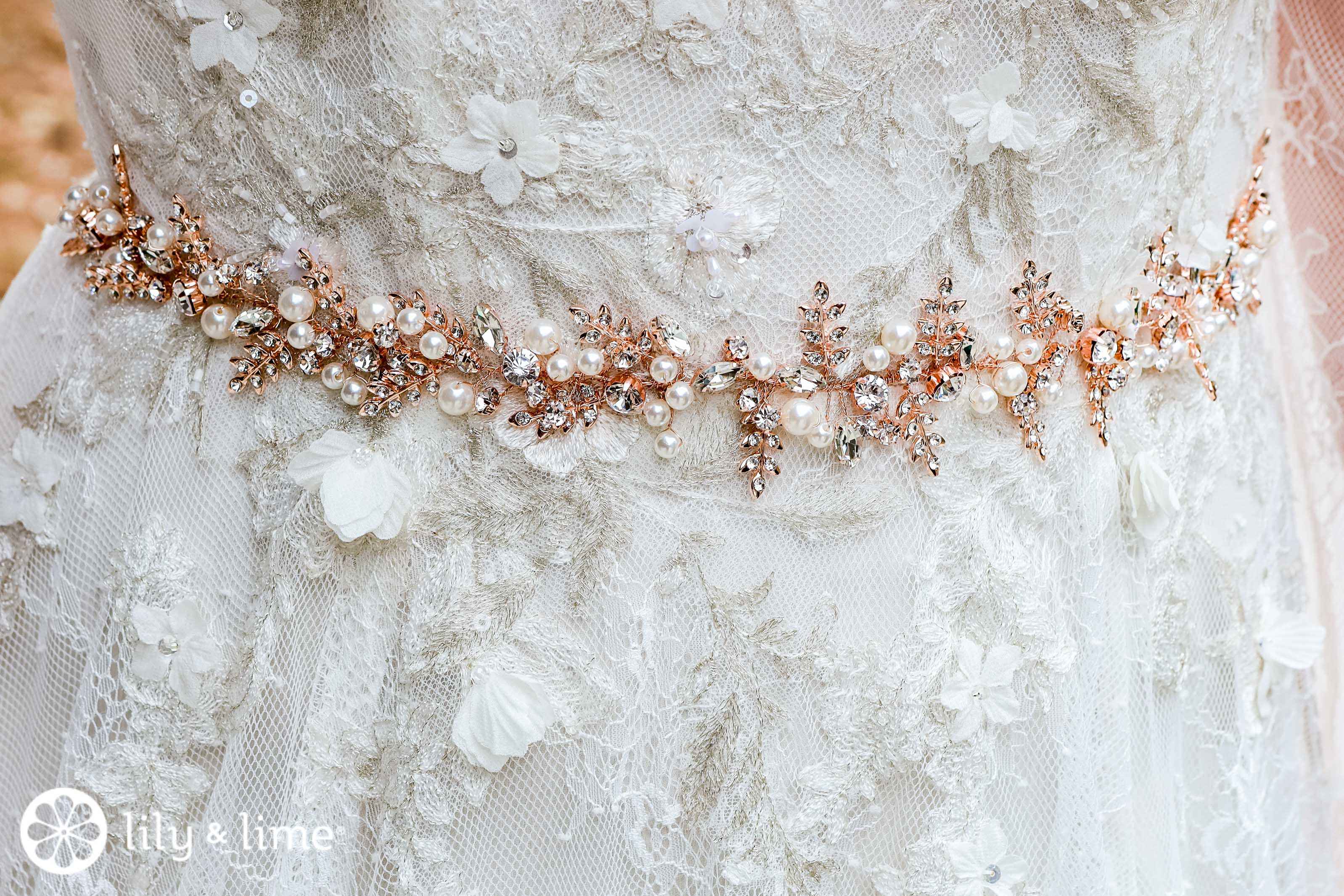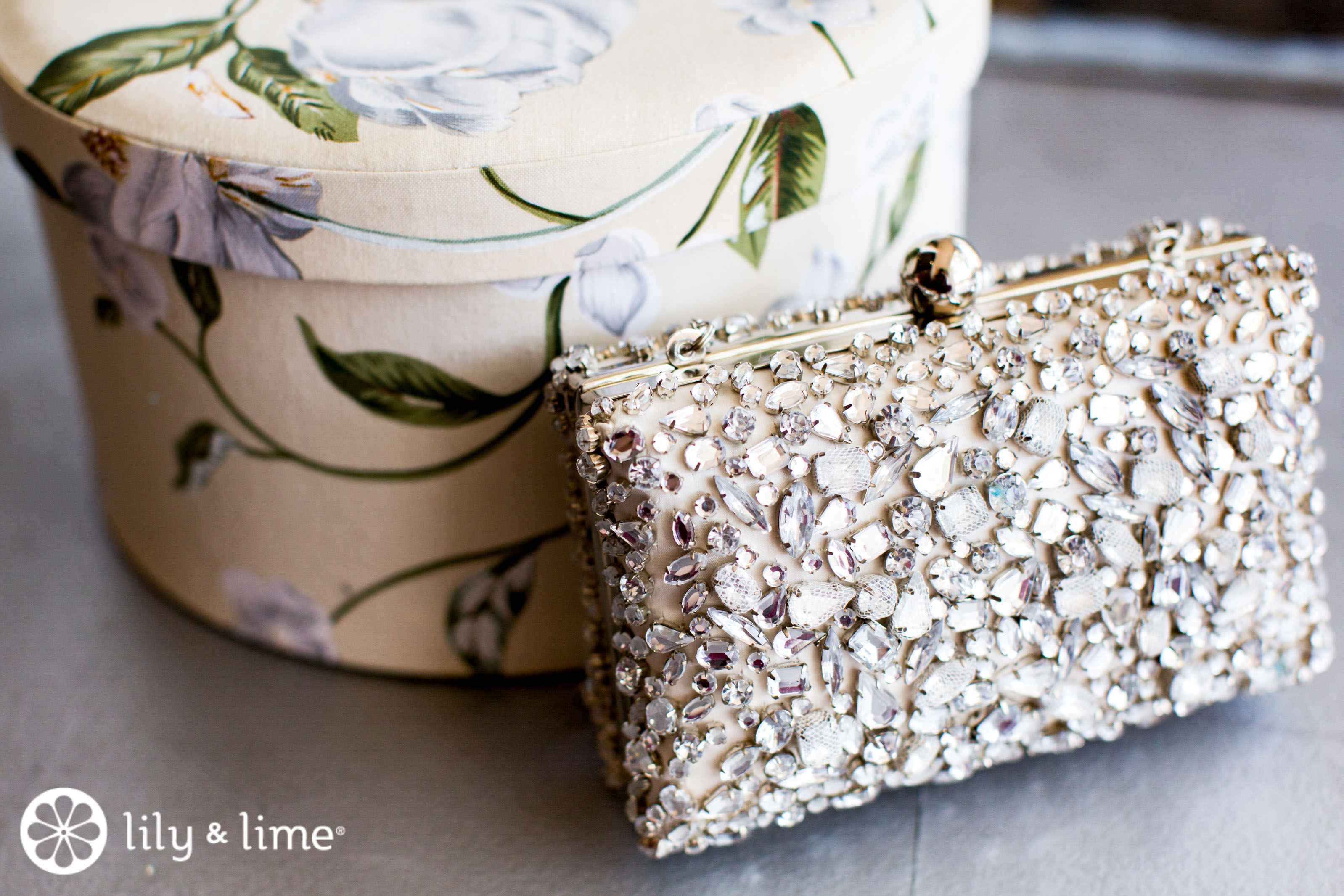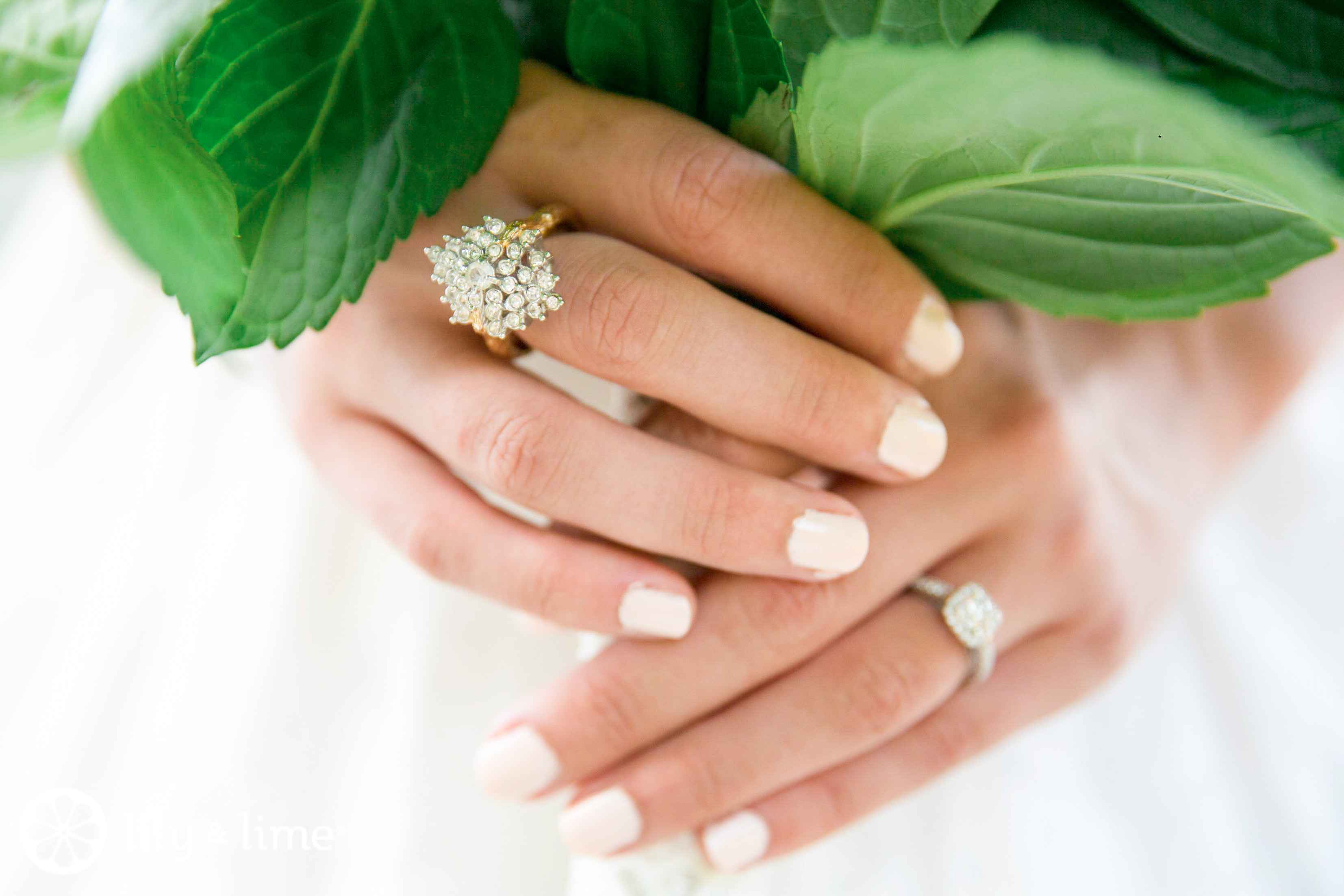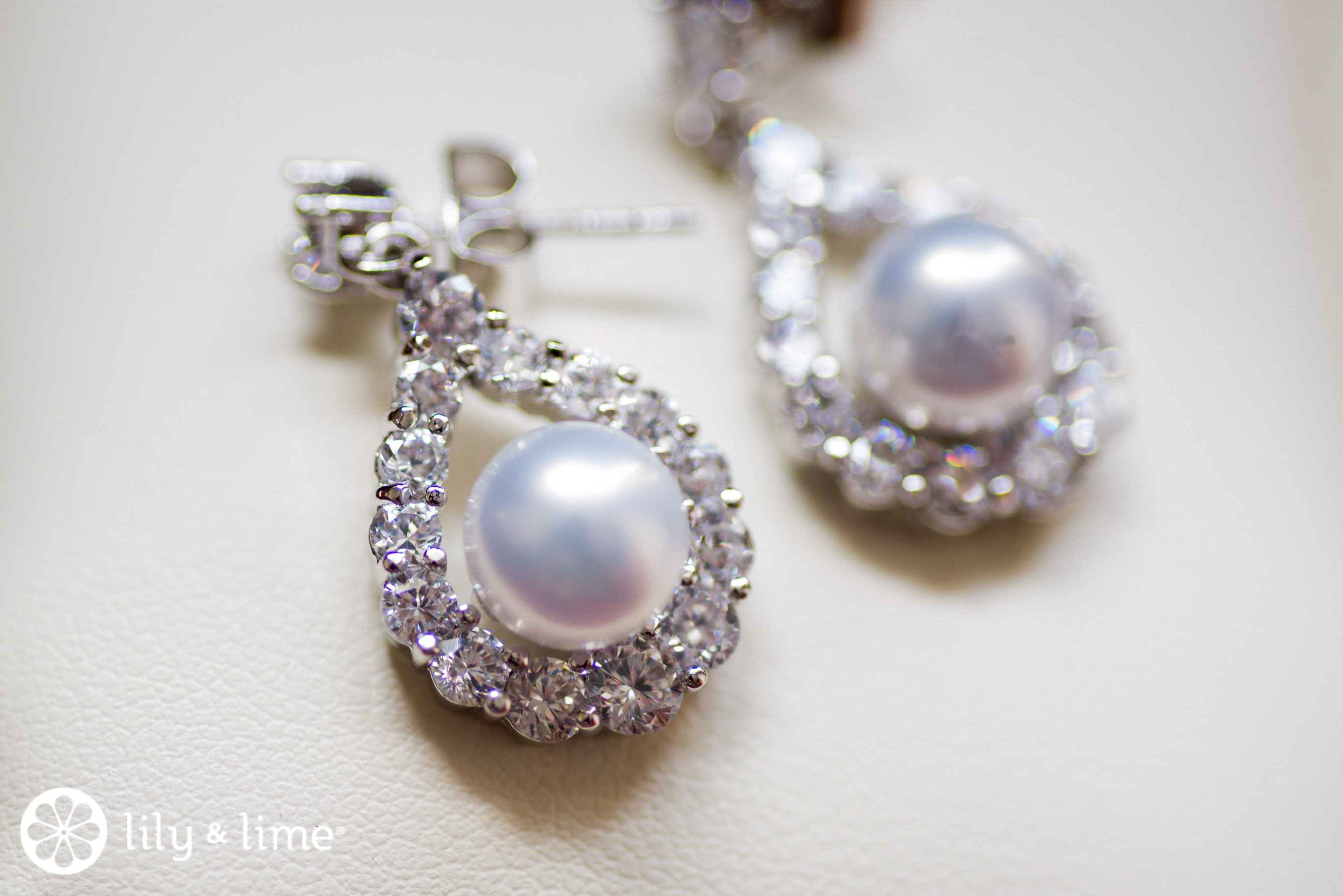 "Something old, something new, something borrowed, something blue."

Most likely you have heard this phrase before as it is often associated with old wedding traditions and it originally comes from an Old English rhyme, where each object is meant to be a token of good luck for the new bride. This old saying originated as a British wedding tradition and has continued for many couples and weddings throughout all these years and generations. Along with symbolizing a bride's life before she was intertwined in a relationship, "something old" is a chance to honor her family heritage on the biggest day of her life and an opportunity to give a nod to the past. There are many creative 'something old' ideas that can be incorporated as a charm, representing continuity and good luck, and it can be anything from a family heirloom to just something used, vintage, or antique that you love. This age-old wedding tradition is a charm that is representative of continuity with the bride's ancestors, her heritage, and the past, which a bride can carry on her journey to becoming a wife and changing her marital status forever.

Many younger generation couples are changing wedding traditions and breaking their own twists to their big days with a dash of ingenuity and creativity. Although it is not mandatory to honor these wedding traditions, incorporating age-old wedding traditions is a fun way to creatively blend the past, present, and future while you step into a brand new beginning with the love of your life by your side. Whatever you bring as your "something old" make sure that it is full of happy memories so that when you look back on this day years later, you are filled with a gush of extremely precious emotions. From bringing lacey wedding details from your mother's wedding gown to bringing a locket that your grandfather wore during his last days, the sentimental feeling behind "something old" really pulls on our heartstrings. Whether you are creatively browsing through the latest DIY wedding ideas or secretly planning a micro wedding to surprise your loved ones, bringing something old to your wedding day is a great way to make this tradition the most meaningful. You would want to browse through some of the most sentimental "something old" ideas that we have come up with and take your pick for your big wedding day.


Some of the best "something old ideas" for your happily ever after:

Vintage getaway car
Blend your inspirational grand wedding exit with "something old" for your wedding by planning your wedding exit in style and riding off into the sunset in a chic vintage car. Did your grandpa love old vintage cars or do you want to celebrate the love your parents had for old sports cars? Have you seen a gorgeous photo from your aunt's wedding album with a particular make of vintage car in it? Go vroom-vroom and recreate the wedding portrait in your own way. Decorate your vintage car which you grew up riding in and throw in the "Just Married" wedding sign, and symbolically zoom off for your big honeymoon with your beloved sweetheart. Making for a perfect photo op, riding off into the sunset as newlyweds has never looked cooler while bringing your share of "something old" to the wedding.

Vintage or antique clothing pieces
Maybe your mother or your great aunt had a gorgeous wedding dress that is no longer in the best condition, and with the popularity of vintage weddings, what is old is new again. So if your mother or grandmother still has their wedding gowns, this could be a great opportunity for you to see if it is something you can fall in love with. You can take a swatch of fabric from it and either wrap it around your bridal bouquet or style up your wedding florals with pieces of that sentimental clothing. From ensembling your fiancé's great-grandmother's veil as a way to incorporate an heirloom from your partner's side into your bridal look to sewing a napkin that belonged to your mother's late grandmother onto your wedding dress's lining as a sweet homage, we love these "something old" ideas which are more personal in nature. If your mother has preserved her wedding dress as a precious hand-me-down or your mother-in-law always imagined her future daughter-in-law in her vintage wedding gown, and you do not want to wear it as your wedding dress but still want to incorporate it in your bridal look so that they are not disappointed either, there are several ways to upcycle old wedding dresses or use the passed-on clothing pieces like a napkin or a handkerchief and have it tucked into the dress's hem. You can even take a piece of lace from your mother's or grandmother's wedding dress and turn it into a ribbon to tie around your wedding flowers to match your wedding look. Borrowing a petticoat, hoop, or slip is a great idea too if you'd like a more subtle contribution to your wedding attire.

A family heirloom
This is the most traditional "something old" and its sentimental value is sure to bring tears of joy to family members' eyes. A family heirloom is one of the best ways to incorporate "something old" tradition into your wedding. From sporting a gorgeous pair of your mother's earrings that you have always loved to donning your grandmother's hand-knitted sweater for your ultimate winter wedding saga to sewing some of the pearls from your grandmother's collection onto the sleeve of your gown, accessorizing your wedding-day ensemble with a sentimental family heirloom is the best way to celebrate "something old". Just like Kate Middleton borrowed a tiara from Queen Elizabeth on her wedding day, from wearing your late grandmother's pearl bracelet or diamond earrings to putting on accessories to honor your partner's grandfather, some of the most sentimental ideas for "something old" revolve around family heirlooms such as your grandmother's earrings or your mother's ring. Whether it's from your side of the family or your partner's, an heirloom makes the perfect choice for the "something old" wedding tradition. Many families have traditional items that women before the bride wore on their wedding day, which means you can participate in multiple traditions like "something old" and "something borrowed" at once. No matter the heirloom, you can carry a special part of your family down the aisle with you.

An antique photo locket
The best way to bring your loved ones who have passed away to another world to your big day is by including their photos in antique lockets. You can wear these antique lockets with family photos or attach them to your wedding bouquet while walking down the aisle. It is also a very sweet way to stick to the tradition of "something old" and honor some of your family members who cannot attend the wedding. From a groom who was gifted a photo locket by his late parents in an antique necklace which he wore to the altar to a bride who wore an antique locket with her late father's photo, a locket portrait is a stylish as well as an emotional way to keep the tradition of "something old" alive in a wedding. If you already have enough elements on your wedding bouquet, locket key chains are another way to carry a reminder of the past on your special day. Carrying around the photo of loved ones who are no longer with you in a pretty locket attached to you or your bridal bouquet is a very sentimental idea that is also considered to be a touching way to pay homage to the loved ones on the big wedding day.

Vintage photo booth
Retro photo booths or vintage photo booths in weddings is one of our favorite "something old" idea that is not rigorously emotional or sentimental, but it is a trendy way to decorate your wedding reception especially if you are planning a roaring 20's shindig, Gatsby party, or a vintage wedding. You could put a unique spin on the photo booth trend in weddings by introducing a vintage camera that still produces digital prints or could go full vintage with an actual film camera and add a handcrafted vintage photo booth to brighten your event and keep your memorable day alive even after the party ends. For vintage chic weddings, getting a vintage photo booth can also be an amazing way to introduce your guests to a night filled with old-world charm and sophistication. String old locket photos of your grandparents from your bouquet wrap as a way to celebrate their love story as you kick off yours.

An old poetry book or love note
Do you want help while writing your wedding vows? Or are you struggling to think about innovative "something old" ideas for your wedding? There's something indescribably sweet about handwritten vows - whether they are heartfelt and hilarious or profound and poetic. Your "something old" can also be metaphorical, of course, symbolized by the readings the two of you choose to include in your ceremony. You can put a line from an old poem or old love note between you and your partner into your vows or have someone read a passage from an old special book that you have read thousand times over with distressed leather or weathered pages. It's a beautiful and subtle way to participate in the tradition of "something old" by incorporating these special old mementos into your wedding invitations or decor item at your venue. Pencil in a line from an old, romantic poem to read to your partner during the ceremony. It is also a very emotionally stirring way to participate in the age-old wedding tradition while displaying what is important to you and your partner what you love about each other.

Vintage charm
From upcycled pearl necklace that can be worn around your neck to match your trendy bridal look to mixing something old with something new by adding the stones from an inherited piece of jewelry to an engagement ring, upcycling old jewelry is a sweet way to keep your loved ones close on your wedding day. Your "something old" can also be a small pearl or bead from a piece of your grandmother's jewelry or embellishments around your wedding gown with pearls from your grandmother's wedding dress. Saying yes to inherited wedding jewelry represents the tight bond you have with your new family. Your idea of something old does not have to be something substantial as we have seen many brides sew a heart-shaped piece of old somewhere onto their wedding dresses, take small sections of fabrics from an antique piece of clothing wrapped around their bridal bouquet, or show off some vintage footwear as they walk down the aisle. From a vintage cake topper that has been used at your grandparent's wedding to a groom participating in something old tradition by substituting a part of his ensemble with an antique iteration- vintage metal boutonnière, saying yes to little vintage charm ideas can be a great way to incorporate the old wedding tradition.

While couples are swiftly doing away with tradition when they plan their wedding day, it seems the 'something old, something new, something borrowed and something blue' ritual continues to have a strong presence. Introducing "something old" to your wedding day is supposed to bring a lifetime of marital bliss. These emotional something old items are often highly sentimental and make the significance of your wedding day really hit home as you put them on or bring them to the big day before you get married. The old wedding superstitions are founded on the belief that bringing something old brings good luck to the wedding day and the marriage. Some say a bride is not fully dressed and therefore not ready to walk down the aisle without these five lucky charms.

If you can't find the perfect "something old" accessory to compliment your wedding ensemble, look to other big-picture moments to display a sentimental keepsake. Representing the idea of continuity and familial values, "something old" in a wedding means maintaining the happiness of your relationship into your marriage along with continuing the family tradition and family name as you and 'your beloved' create your own family together. Some brides believe this tradition brings luck to the wedding day and the marriage. It's all about what you believe, but it is certainly fun to partake in the wedding tradition and think of creative "something old" wedding ideas for brides. From celebrating bold wedding colors with a stylish clip or pin that belongs to your mum while walking down the aisle to making a fashion statement with a vintage bridal veil that originally belonged to your great grandmother, inspirations and ideas for your "something old" can even subtly nod to your family's rich history on your big wedding day.