Mini-Bouquets for the Understated and Minimal Bride
May, 3 2021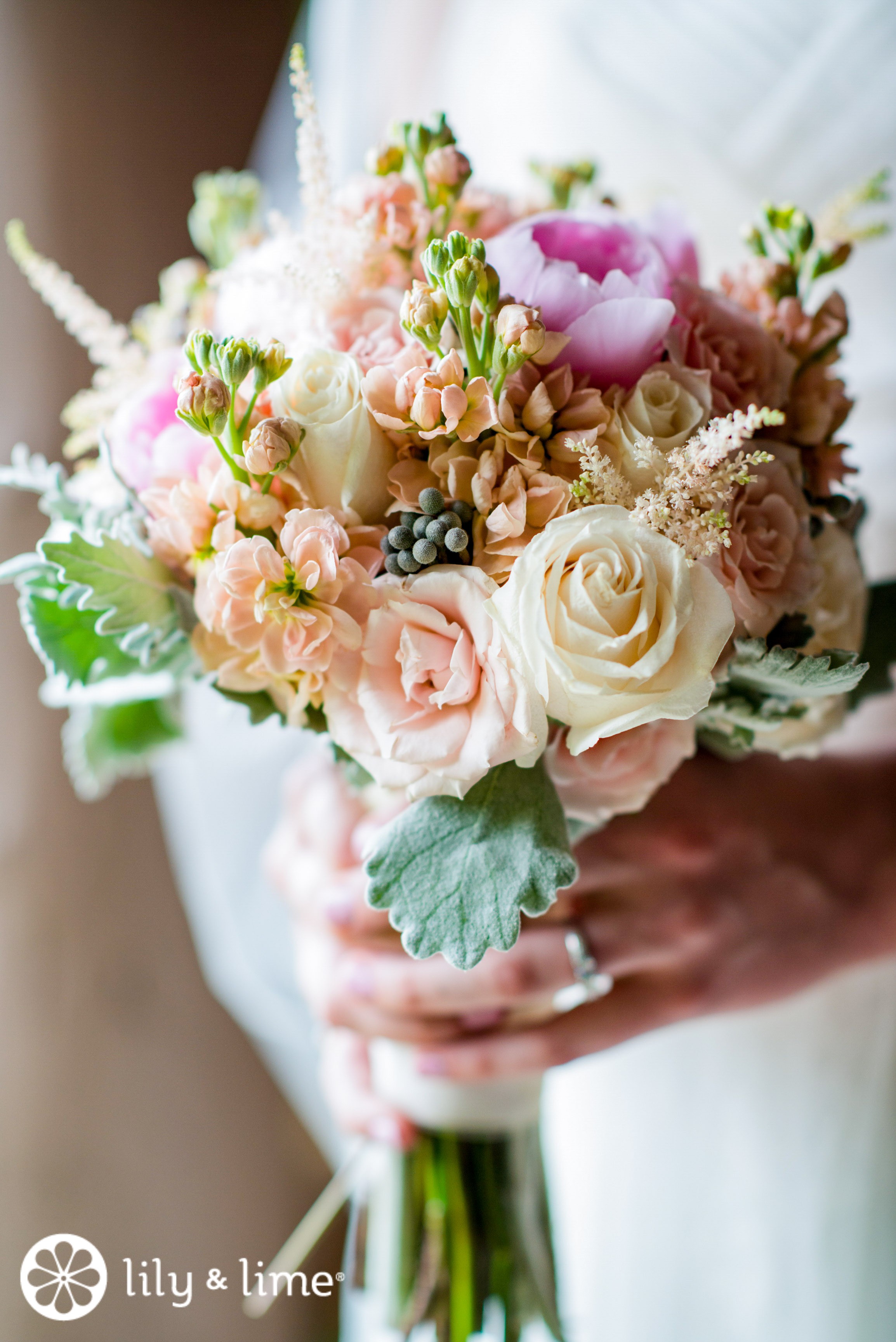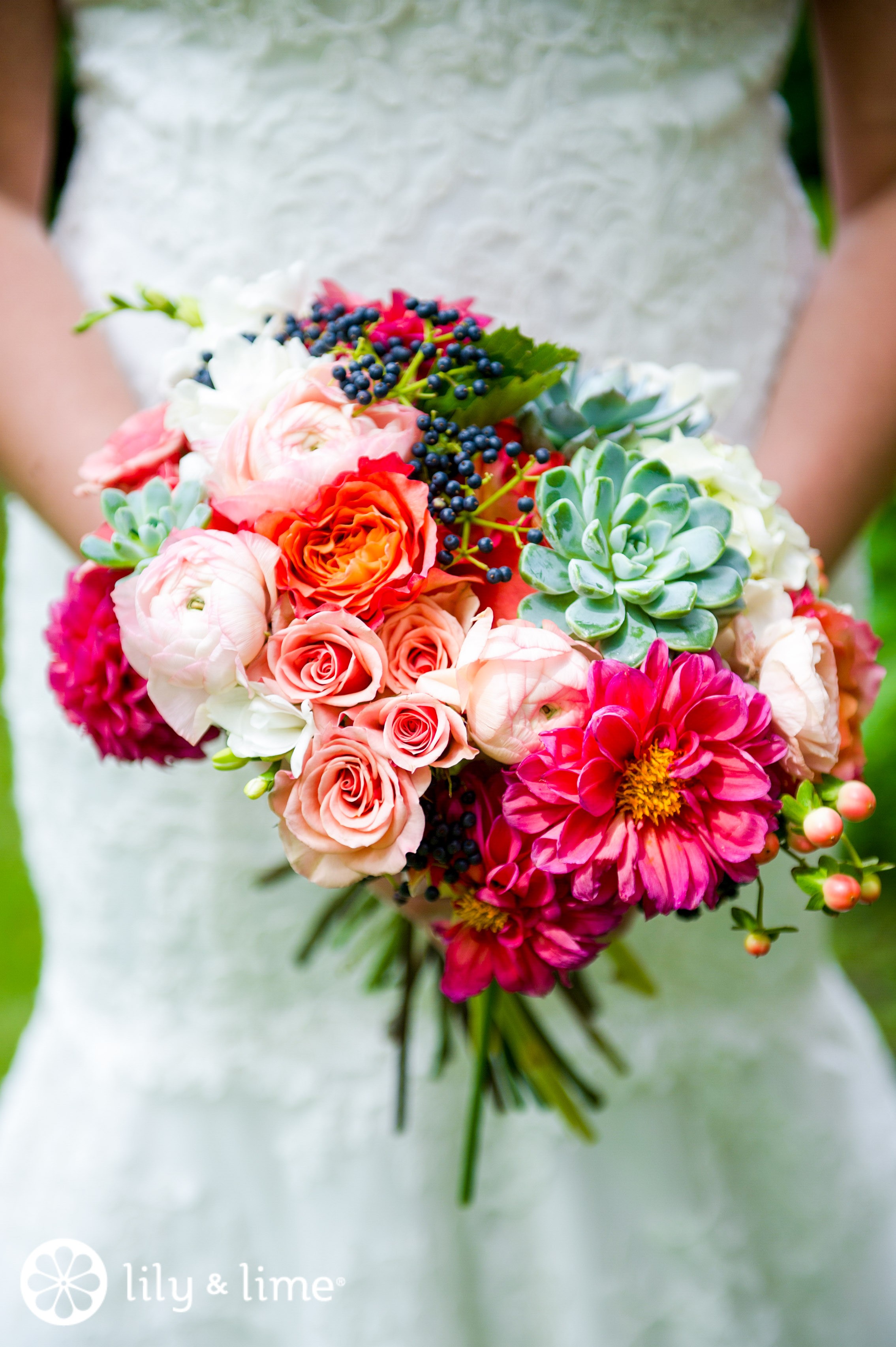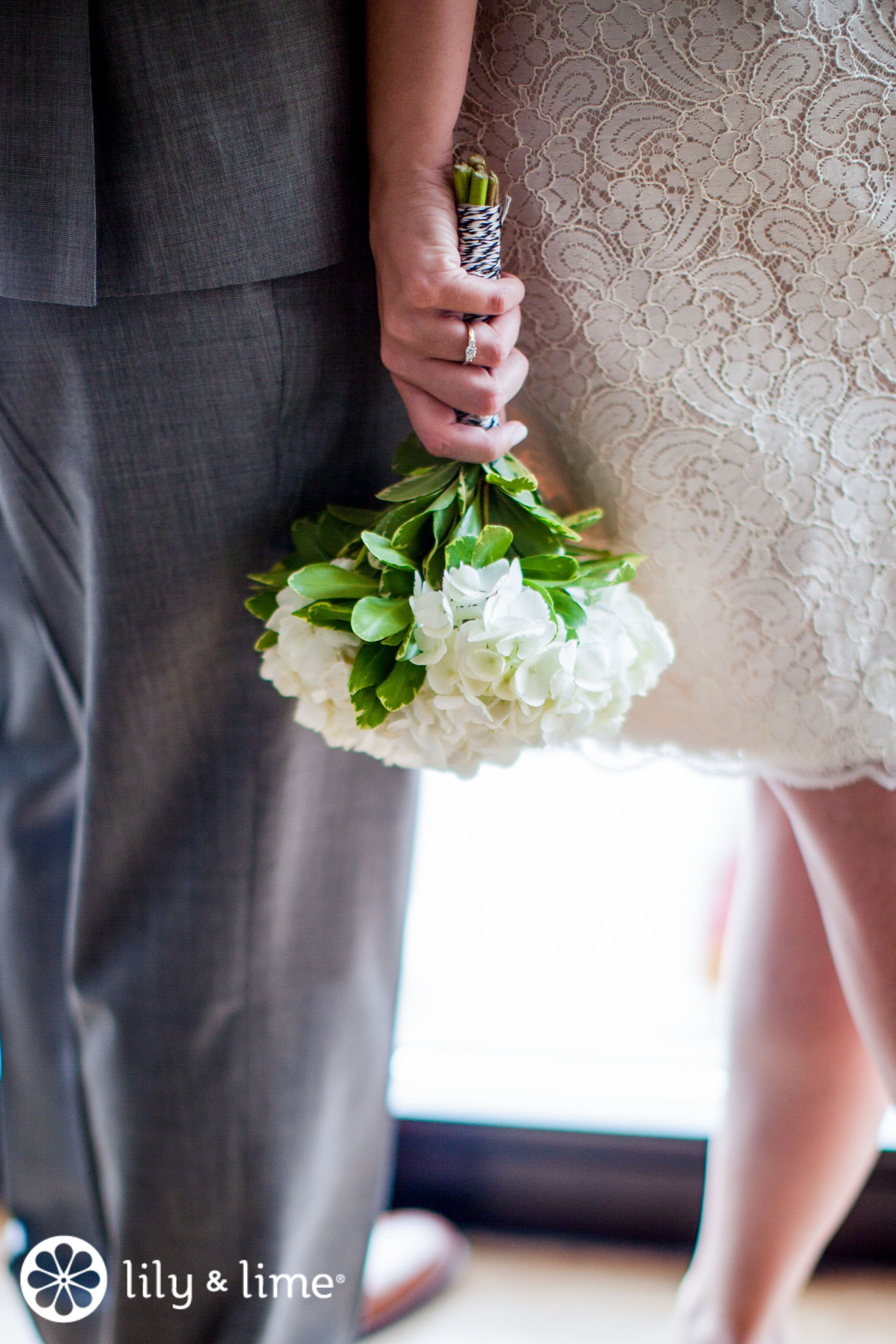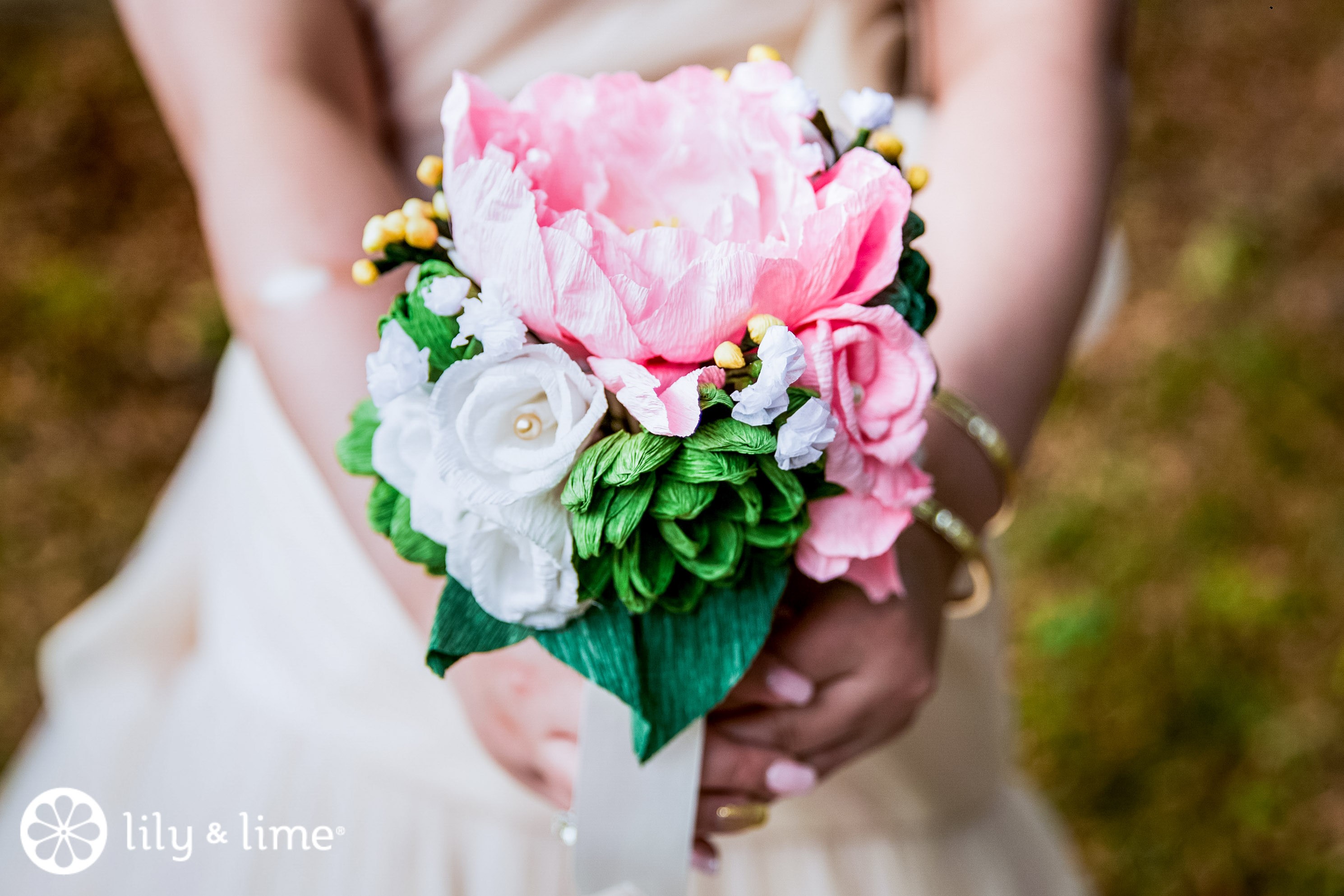 While we love wedding blooms regardless (who doesn't!), today we are deep-diving into the world of flowers, but with a modernized perspective. Flowers are a common choice in decorations and adornments and are a must for weddings. A wedding without the fragrant blooms sounds downright depressing! While over the years different kinds of decorations were introduced and evolved, we never really gave up on flowers, because why should we? It's the prettiest out of them all! There is a reason wedding flowers have been used historically for a long time now, and while the trends have developed remarkably over the decades, with cascading flowers, mismatched wildflower bunches, and perfectly packed bouquets making the rounds, mini bouquets are something that has recently become a thing, and we aren't complaining! While mini bouquets have always been around in some form or the other, it is in recent years that the world saw a massive blooming of mini bouquets in the wedding industry. The reason being that there were a lot more minimal home weddings, garden weddings, minimonies, among many other versions of a wedding which necessitates a smaller guest list and smaller budgets. This led to the wedding dresses being much simpler, the makeup and hair more natural, the decor more DIY-esque, and the bouquets- much smaller! A change from the billowy cascading bouquets, mini bouquets are having quite a feat right now. And we couldn't stop gushing about how absolutely adorable they are. Simple, clean, and minimal, it perfectly depicts the weddings of today, and we love it! From a single stem of the flower to the simple clutch of tiny blooms, mini bouquets seem to be able to deliver the vibe of the year quite competently. While the flowers are small and minimal in their stature, they pack quite a blow when it comes to impact. In fact, the small size makes them all the more memorable. Let us look into this flower trend closely and look at some possibilities.
Seasonal: Seasons come through in a wedding quite naturally, be it through the color palette, the decor details, or the flowers. Let your mini bouquet reflect the season in its work. Whether you go for a fall-inspired color palette in burgundy, purples, and blush which speaks well in a fall wedding, or you go for colors like oranges and yellows and elements like palm leaves for a wedding with all the tropical warm-weather feel. A nod to the seasons through the flowers can really go a long way in making the wedding seasonally apt.

Mono-florals: If you are a bride with an inclination towards nature at its most natural state, you will love the mono-floral bouquets which have a fresh-from-the-meadows look going for it. A little disheveled, imperfect but incredibly romantic and sweet, a gathering of mono-flowers might be just the perfect design that is reflective of the beautiful environment around you, especially if you are hosting an outdoor ceremony, while still being youthful and romantic in a timeless manner.

Fern is fun: Ferns add a sense of delightful wonder to your wedding day bouquet for sure. An unexpected extension to a design is always something we can ring well when it comes to wedding blooms! Adding in sprigs of bird nest ferns or plumosa will devise a striking design you can't help but love. Ferns sure are great to cheer up a bouquet and add a fun tropical element to it.

Classic minis: Small-sized and ethereal, a posy of lily of the valley, might be the perfect design for the bride herself, as well as those specific people like the mother of the bride and mother of the groom. Time-tested and a go-to for classic weddings, flowers like lily of the valley work beautifully when put into a mini bouquet and can still exude a wedding day charm.

Yes to anemones: A little different from the rest, and a lot more eye-catching, we love how anemones work beautifully for any bridal bouquet style. Unique, charming, and intriguing, a mini bouquet with anemones is like a piece of art. The best thing about this bloom is that it works beautifully alone as well as blended with the perfect selection of dusty miller, astilbe, or eucalyptus for a dainty and refreshing design.

Tie it up: Ribbons can add a whole lot to a bunch of flowers too and can really bring a bunch of mini bouquets together. Ideal for tying in an accent color within the outfit, the perfect ribbon can make the overall look fresh and romantic. Whether it is a shorter bow or a long and flowy one, a stout one, or a thin wispy one, tieing a bunch of mini blooms with a pretty ribbon makes it look more generous while still maintaining the design of a mini bouquet.

Anthurium charm: This pretty flower is the kind that is created to stand out and makes a statement. This larger-than-life flower sure knows how to make an entrance and comes in pretty handy when it comes to making a statement on your wedding day. This heart-shaped beauty of a flower is the perfect accessory for a tropical soiree and there are many ways to style this in a mini bouquet. Whether you want to keep it minimal and simple or make a big impact, Anthurium sure steps up for every theme and leaves a theatrical impact.

Go green: What better way to keep it minimal than to go the green route? Appreciated for its charming sage hue, eucalyptus is an excellent option for a mini bouquet. It is a clean, minimal, sweet, and romantic vibe, and makes perfect filler foliage as well as can hold its ground on its own. Not only does it match most wedding themes, but it also lasts way past the celebration as a fragrant souvenir of the wedding day! You can go just eucalyptus, or mix it up with other flowers or greens like ferns, evergreen, etc. for an endearing combination.

Classic rose: If you are the kind of bride who will pick a rose among all other flowers in a drop of the hat, so be it! A well-received and classic choice in flowers, you can't really ever go wrong with roses, even when it comes to the mini bouquet. A bunch of short and stubby mini rose bouquets can be high on impact, while still staying eternally classic.

Romantic blush: Blush immediately adds a delicate and dreamy vibe to everything and carrying a mini bouquet in blush will make your walk through the aisle just perfect. Go for the trademark blush tones for a classic romantic glow or go modern by mixing things up! If you have your heart set on a bouquet with darker of a darker, yet complementary color palette, adding traces of pink might just lighten the bouquet perfectly. Introducing blush throughout your wedding decor and color palette will undoubtedly cast a fresh and endearing glow throughout your special day.

Yes to color! Let your mini bridal bouquet truly take the center stage by showcasing its size by carrying a bouquet that is bright in color and full of vibrancy and life. A vibrant bouquet with a stroke of one bold color (or three) can take things to the next level. Whether it is exotic bright flowers or dramatic spray-painted baby's breath which are soft and airy to look at, the options are truly inexhaustible!

A single stem: Mini bouquets don't have to be short and gathered into a bouquet and can also be a single stem of a breathtaking flower. Minimal and interesting, a single-stemmed bouquet is unique and makes a pretty picture worth to be remembered. More and more brides and bridesmaids are choosing to sport long-stemmed flowers as opposed to a whole bouquet, and the impression is modern and sweetly romantic.

Orchid thing: Fresh, modern, and artistic, orchids always have a way of adding a layer of magic without really having to do that much. Exotic, mysterious, and full of impact, orchids are perfect for your bridesmaids to carry. You can either go for traditional white orchids or something more lively like pinks or purples.

Wedding whites: All-white wedding bouquet is something that never goes out of style. It is classic and timeless and makes an impact that is sweet and beautiful. For a mini bouquet, go for options like hydrangeas for a stout and full look or tulips for an elegant and tall look. However, there are tons of others to choose from and you can never run out of options when it comes to white wedding blooms.

Dried and beautiful: It is fascinating how a bunch of flowers look just as pretty dry as they do while in complete bloom. A mixed combination of dried flowers, wheat, and pampas grass creates such a beautiful mini bouquet, while still setting you apart from every other wedding out there! Neutral in color tones, minimal and sustainable, dried flowers make the perfect addition for a bohemian style wedding, and the effect is trendy, unique, and memorable.

Mini and sweet: A bunch of tiny flowers like daisies, yellow wildflowers, or baby's breath looks plentiful in a bunch while still looking gorgeous in a mini bouquet. The bunches look idyllic in a true wildflower style while remitting the perfect summertime feels. If you have a wedding coming up this summer, wildflowers tied in a tiny bundle and tied up prettily in a sweet lace or burlap ribbon will make just the right impact.

Flowers in a hoop: A fairly new idea but equally intriguing, floral hoops are all the rage right now, and it's easy to see why! Not only do they add whimsy and charm to the wedding day and enable the bride to experiment with her choices, but it is also minimal, easy to carry and highly customizable for every wedding style. The floral hoop is perfect for all scenarios, be it a nature-inspired wedding or a rustic wedding, and will fit in just perfectly anywhere!

Succulent galore: If you are hosting a nature-inspired wedding or a minimal green wedding, a succulent bouquet might be the answer to your quest. Whether you want to go for a bouquet of beautiful stout succulents as your preference of arrangement, or you want something simplistic and minimal like a single green succulent, teamed with some foliage, to create a textured bunch, the result will be quite beautiful.

Clean and minimal: Minimal is the theme for weddings currently, and bouquets are expected to be clean, simple, and stunning without taking away from the bride or the wedding environment. You can go for clean small arrangements like white peonies or minimal wispy flowers like baby's breath for some subtle whimsy, and your mini bouquet will make just the right companion for your "I do" moment!

Flowers are nature's gift to humans, letting us know how much beauty this planet is capable of. Flowers add romance and beauty to the barren land, and spread cheer! Flowers add color, depth, and a feel-good vibe to the overall ambiance, making one more at peace instantly. There is so much that immediately changes with just adding a sprig of flower- be it our homes, our gardens, or our hair. However, when it comes to your wedding day, flowers play the most impactful role ever! Flowers are everywhere in weddings- from bridal accessories, decor elements to bridal bouquets! Mini bouquets might be a tiny addition to the bridal attire but can make a whole lot of difference in the complete picture. While no one ever complained of a look being "too flowery," the mini bouquets work so well, that there might be some matter in it after all. Aesthetically, a mini bouquet is a great idea if one is looking for flowers that don't take away from the bridal look- be it her dress or her wedding theme, and rather adds to it in a subtle yet powerful way. A mini bridal bouquet is just an accessory and is customizable enough to fit into any wedding style, boho or glam, classic or rustic, and upgrades it by several notches. The look is impactful, fashion-forward, intentional, and memorable. Sure huge bouquets have had their fair share of the spotlight for quite a while there, but the mini bunches are here to take the stage, and we are intrigued and excited for it!