DIY Aisles and Arbors
April, 7 2021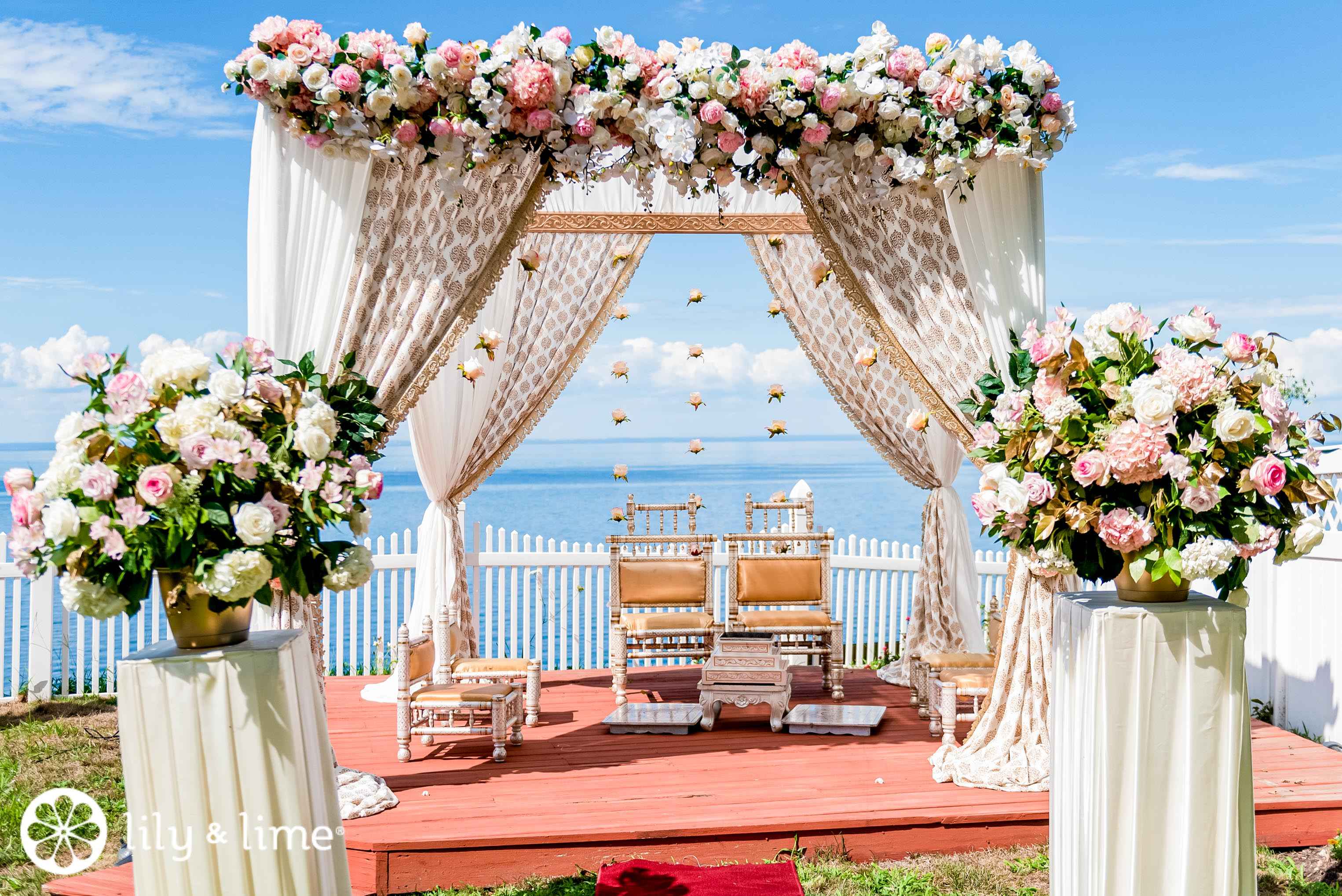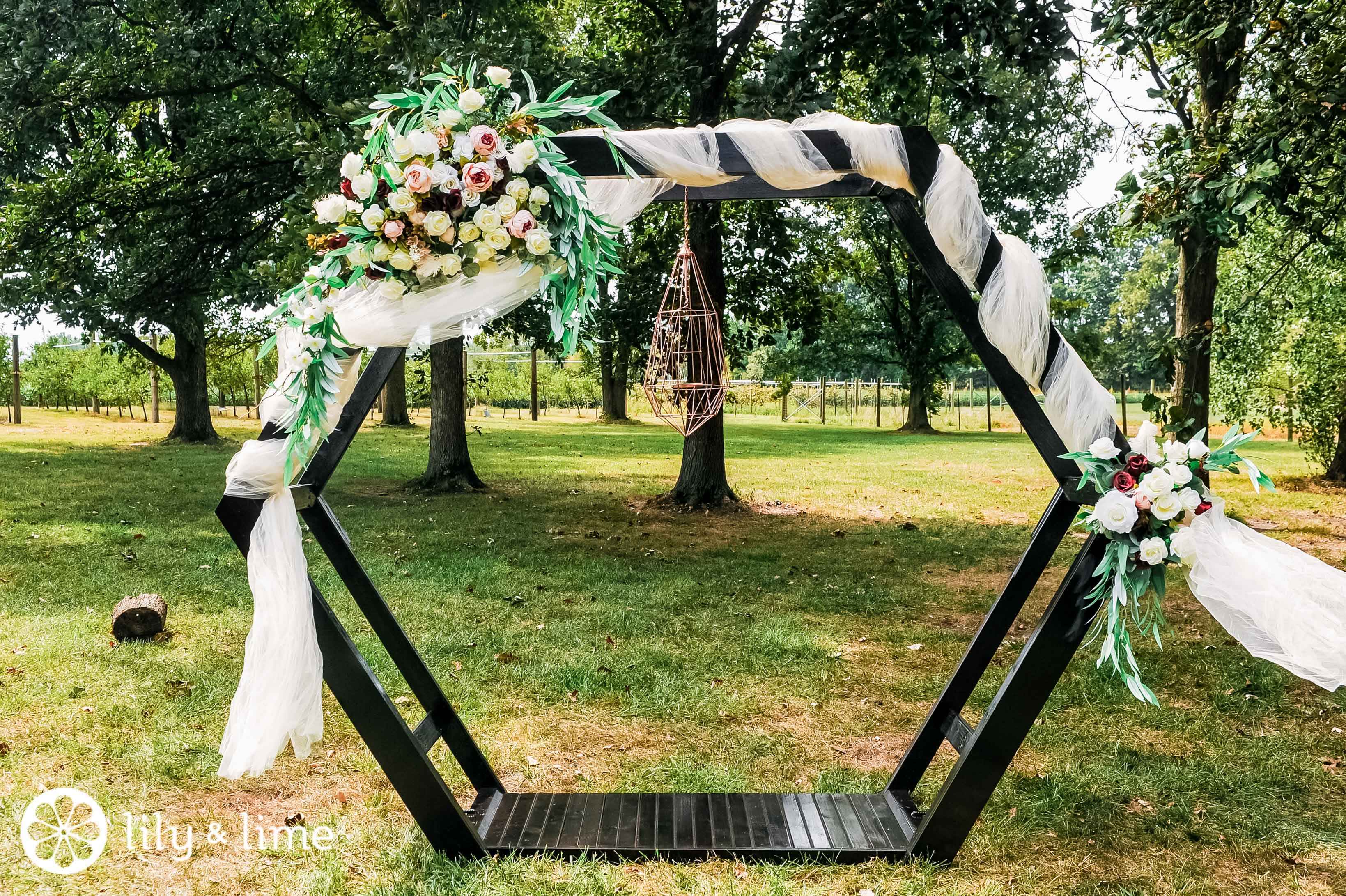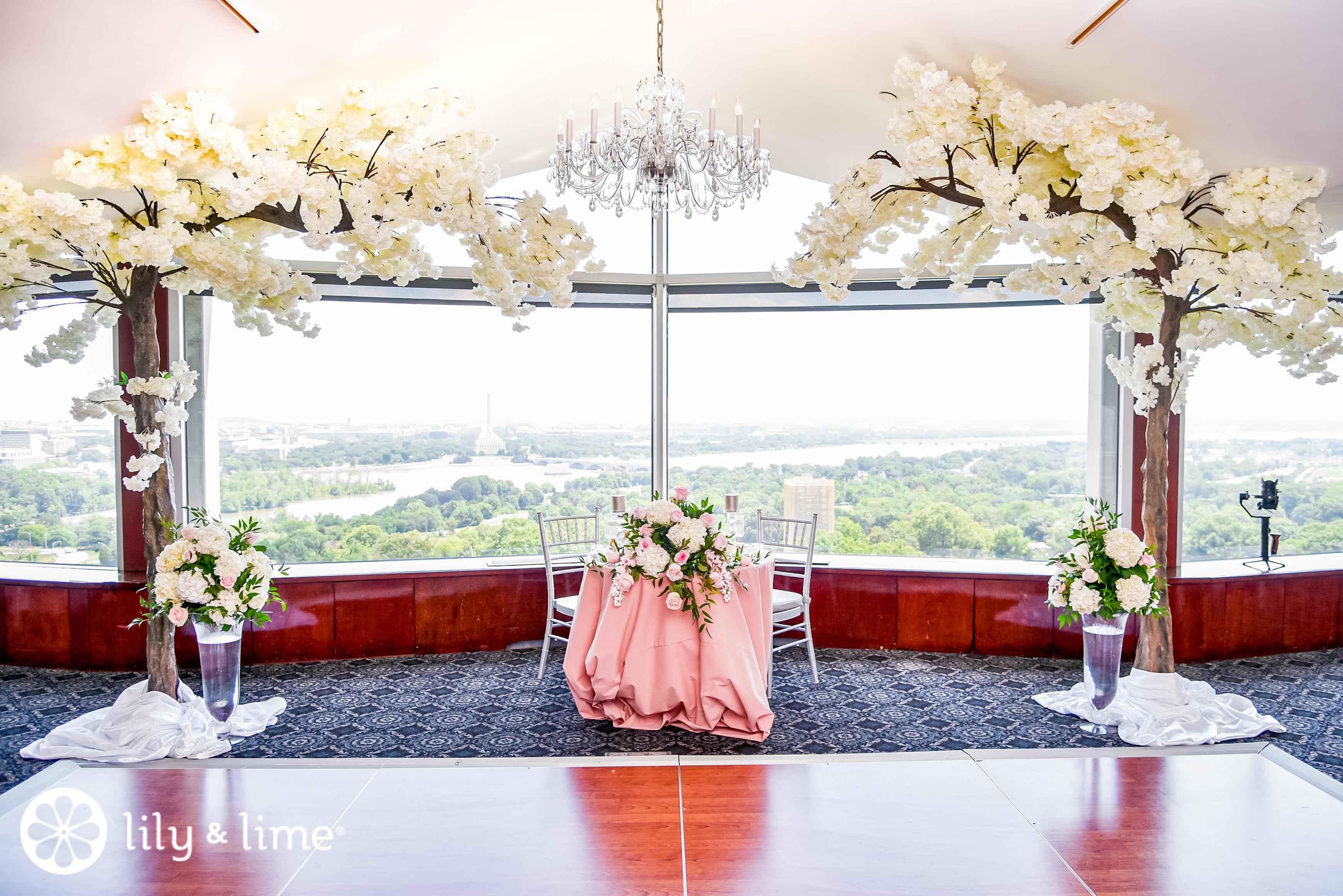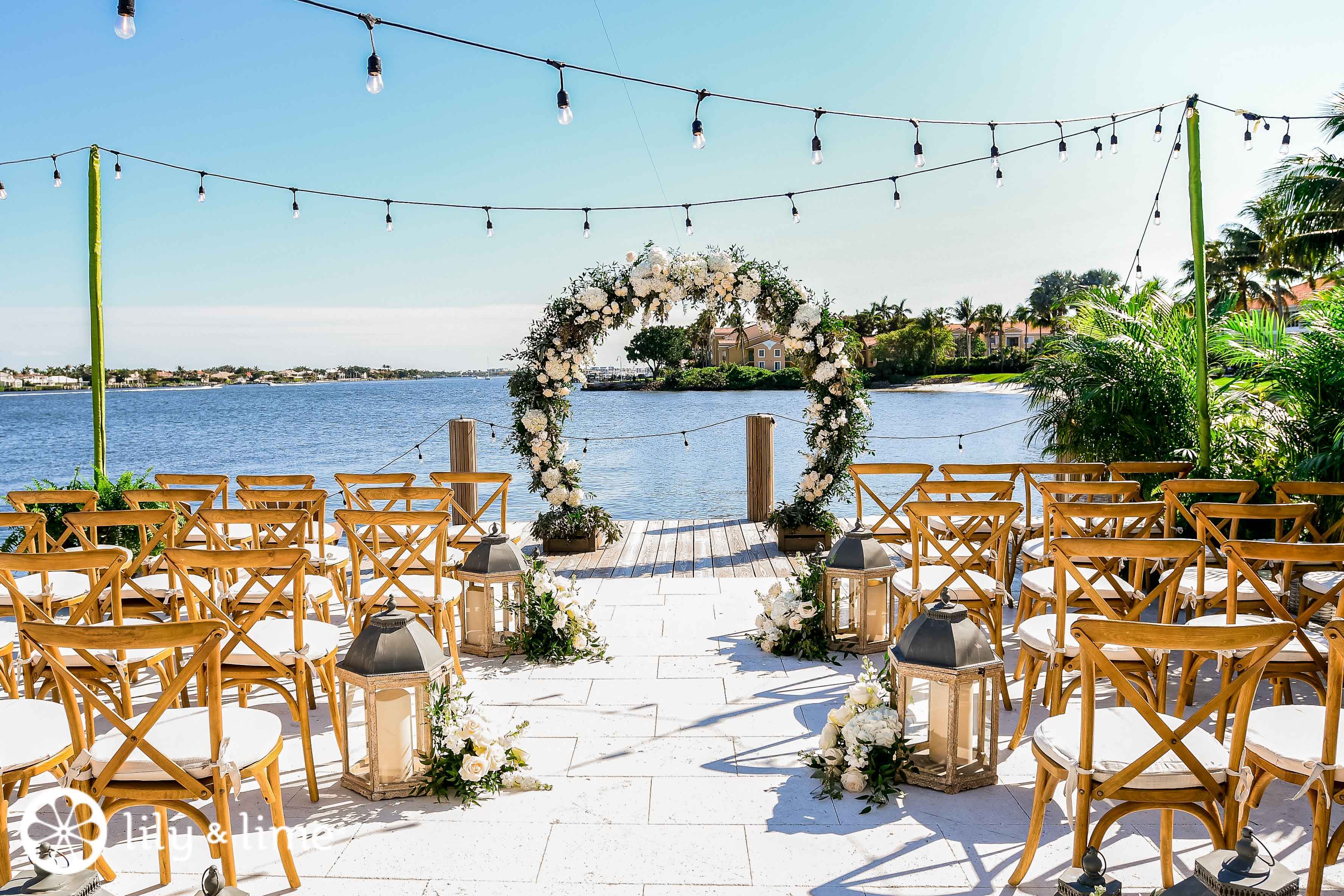 Think of the moment when you will be standing right in front of the love of your life on your wedding day, promising to spend forever together. Doesn't it sound pretty romantic and magical? We are sure that it does! Now imagine doing that or starting the next beautiful chapter of your romantic life beneath a lush array of your favorite flowers. That sounds even better! You are the queen and creative head of your wedding day, so take your wedding ceremony to new heights and frame the precious and memorable moment when you become officially married with a wedding arch that perfectly reflects the mood of your special day. This will not only make your wedding day unforgettable but will also give our affordable wedding photographers the opportunity to capture stunning wedding photos in the best of frames!

When it comes to wedding photography every element of your wedding day is important. From wedding day theme to wedding decor to your wedding dress to the moment you walk down the aisle to your wedding cake, everything has its own story and its own charm. And amongst all the wedding day elements, the wedding arches or arbors and aisles have long been used to enhance the overall setting of your wedding day. And are also used to transform the entire ceremony space into an enchanting stage to exchange nuptials. Want to know why? Well, a wedding arch, arbors, and aisles hold the potential to create a magical focal point for your vow exchange moment! Plus, the statement-making piece makes a stunning setting for your wedding photographs, too!

A beautiful wedding arbor can easily anchor an outdoor wedding ceremony, serves as a flawless photography backdrop, and also acts as an entryway for your grand and dramatic entry. In fact, it holds the power to bring new and romantic meaning to your wedding celebration. With florals, fabrics, and various unique builds, wedding arbors are a gorgeous way to bring a bold new look to the end of your aisle!

Will so many DIY options available you can simply pull inspiration from your wedding color palette, theme, or the season you are choosing to get hitched! There are no rules. Create your own magic! You can also get creative and play along with different fabrics, florals, and textures to design a one-of-a-kind wedding arbor and make your down-the-aisle walk memorable. All you need to keep in mind is that your wedding arbor and your aisle decor perfectly fit the vibe of your wedding ceremony, wedding reception, and the overall decor of the wedding. Whether you are going rustic, bohemian, classic, whimsical, or totally homespun, there is a design and style that is just right for you and for your beautiful wedding day! There are so many easy and creative ways to get out-of-the-ordinary with your wedding ceremony with beautiful options for setting a stunning and romantic arbor and aisle!

Before we go ahead and share some of the best DIY ideas for your wedding arbors and aisles, here is a pro tip for you! Just use what is around you to have a unique and extraordinary setting for your wedding day, that will not only take your wedding guests' breath away but will also give our professional wedding photographers endless opportunities to capture whimsical wedding photos in the best of frames! Adding seasonal blooms, and greenery or wood and fiber is an absolute organic way to blend your wedding decor with the natural setting without overpowering or overdoing it! So, read this blog and check out some amazing and truly incredible DIY wedding arbors and aisles ideas to inspire yourself. Seek some help from your bridesmaids or groomsmen, and bring the wedding decor of your dreams to life in no time while sticking to your wedding budget! Whether you are thinking of having a destination wedding on a beach, or an outdoor wedding ceremony with stunning vistas, we have endless options for you! From wedding arbors made of fronds and roses to the overgrown, lush rose-filled arches, to broken-arch style structure to classic full, floral arches, we have got you covered!

Adorned in Love
For a romantic and whimsical wedding arbor look, you can simply drape the front and back of the wooden arbor with flowing white and pink fabric. Along with the flowing fabrics, you can wrap one side of the arbor with a romantic silver dollar eucalyptus dripping in oversized heart-shaped ornaments and ornamental cabbage blooms! Decking out one side of the arbor will make the backdrop for your vow exchange moment romantic and clean. All the decor will come out gracefully in all your wedding photos!

DIY Copper Arbor
Copper wedding arbor is so in trend these days. Our modern-day brides are highly focused on saving money and creating something unique and stunning that will leave everyone in amazement! A copper wedding arbor will make all your wedding pictures pop. You can simply make them from used or leftover copper pipes and then drape them with stain fabrics and garnish them with seasonal blooms.

Go all traditional with White and Green Arch
The pleasant and incredible combination of white and green never goes out of style, no matter which time of the year you are planning to tie the knot! Create your own traditional floral wedding arbor with water oak, fluffy white peonies, and a fragrant mix of white garden and spray roses! All you need to have is endless white and green florals for the perfect outcome! A fantastic combination of white and green in the background and you in gleaming white wedding dress will make the setting of your wedding day look like a romantic sequence from a romantic fairytale story!

DIY Paper Garland
One of the most affordable and creative ways to create a whimsical and trendy wedding arbor is by dressing up a plain birch altar with eucalyptus and strands of paper garlands. This will create a simple, yet lovely backdrop for the ceremony. White garlands work great for the minimalist bride, but as it's your day and you want a little more color, you can try incorporating shades of one of your wedding colors to create a classic ombre effect!

Floral Hoops
Use metal hoops, ribbons, flowers, and greenery from your local grocery store to easily recreate a floral hoop wedding altar. You can also incorporate embroidery hoops or hula hoops covered with fabrics. Think of adorning the top of the hoops with flowers using floral wire. And then, hang the hoops at different heights from a wooden post, and exchange your wedding vows against that classic DIY wedding arbor designed!

A Romantic Trellis Wedding Arbor
For a wedding that is all about love and romance, a trellis draped in beautiful and alluring roses will truly express the sentiments! You can use a perfect arrangement of huckleberry, lemon leaf, and seeded eucalyptus for a better result of a wedding arbor made of the trellis!

Pink Floral and Ribbon Altar
Another completely DIY and easy-on-pocket option for a beautiful and romantic wedding arbor is to use a strand of ribbon in your wedding colors! You can simply combine the ribbons with striking floral arrangements on the top of the arbor or just stick with the ribbon excluding the flowers! Either way, the colorful and magical backdrop will lend a great opportunity for our wedding photographers to capture great wedding photos of you and your new spouse!

A Classic Indoor Canopy
If you are planning to have a romantic and lovely indoor wedding reception, a bold floral canopy is unquestionably a perfect and gorgeous way to bring the stunning views of the outside world inside without any hassle! You can add leafy greens and white flowers to bring the beautiful color and life of the outside world inside a closed and romantic space.

A Unique Ladder Archway
Wear your creative head and create a one-of-a-kind archway. Place a simple wooden ladder together to create a unique and out-of-the-box archway for your wedding ceremony backdrop. You can place beautiful and seasonal floral bouquets on the steps of the ladders that tie in the colors of the wedding together. If you are planning a rustic wedding and looking ahead to adding a pop of color you can simply use various arrangements of dahlias, ranunculus, and garden roses. For a more classic look, you can add paper flowers or party poms!

Vintage Church Doors
For all the couples who are planning a classic outdoor wedding ceremony, you can create a surprising backdrop at the altar for your wedding ceremony by gracefully bringing the indoor elements outside to define the beautiful and luxurious space!

Well, those are some of the best budget-friendly and DIY arbor ideas that you can consider adding to your wedding day. Now, let's talk about the aisle decor ideas. As it will be one magical path where you will shine the most on your wedding day. It is the place where all your wedding guests and maybe your soon-to-be spouse will see you (witness the magical first look) gleaming in your sparkling high-end designer wedding dress for the first time. This very moment will mark the very art of your wedding journey with the love of your life! So, just like you all decked out, the path that you will be walking on to start the new chapter of your life should also be incredibly embellished and worth capturing. Here are some of the DIY ideas and inspirations that you can use to bring the best out of your aisle decor for your walk down the aisle moment!

Light it up and make it outshine
When it comes to lighting it up, nothing is better than candles. Candles, candles, and more candles. Lighting up the whole aisle with beautiful and aromatic candles will create a simple and classic look that can be easily achieved while creating a major impact on the overall ambiance of your wedding ceremony. This will not only make your walk down the aisle moment cherishable but will also give endless possibilities to our wedding photographers to capture adorable wedding photos. For a remarkable statement, you can line the aisle with the candles to the front of the room where you and your sweetheart will exchange your wedding vows! For a more impactful look, you can bring in some clear vases and white luminaries as they will also keep the flames closed and elevate the entire look of the aisle!

If you are planning to have an indoor wedding ceremony and your wedding venue does not allow you to have open flames, you don't need to stress about that. You can bring in battery-operated LED lights as they will also give off the same sparkling glow but will also keep your wedding guests safe! You can just group them in various sizes and just place them next to the bottom of each chair in order to create a great visual interest for everyone! For a more romantic impact, you can also sprinkle some extra flower petals amongst them to bring out the soft and pleasant look!

Eclectic Mix
For all the couples who are planning a bohemian or rustic wedding ceremony, you can swap out the traditional runner for a charming collection of vintage rugs layered on top of one another! This will definitely make your walk down the aisle moment out of the ordinary! If your wedding is garden-inspired, you can also bring in the potted plants as they are a unique and stunning option to use along your aisle! To add a fun twist, you can also consider bringing in the thorny cactus or other tropical plants. We can assure you that this will unquestionably set your wedding celebration apart from other celebrations your wedding guests have ever witnessed!

Light your way with lanterns
Lighting your aisle with lanterns is another very cost-effective way to save money on floral arrangements! Adding lanterns to your aisle decor will create a romantic and dramatic ceremony moment for everyone. This kind of aisle decor will surely look lovely for an evening wedding as the soft glow from the lamps will surround you and your darling!

New heights
You can easily gather everyone's attention by taking your aisle decor vertical. These days, these kinds of decor ideas are so much in trend. From Instagram to Pinterest, the ideas are endless! From flower walls to hanging lights, as per your ideas and vision, you can add to your ceremony to bring out a beautiful and alluring effect. If you are planning an outdoor wedding ceremony then you can use the lanterns on Shepherd's hook. For a more dramatic and appealing effect, you can also use arches and then garnish them with string lights for a little twinkle and sparkle!

You are planning to get married outdoors probably because you are a nature lover and always fall head over heels in love with the panoramic vistas the outdoor wedding venue has to offer! Above we have mentioned some really affordable and DIY ideas for wedding aisle and arbor decor ideas that will surely set your wedding ceremony apart from these days trending decor ideas! So, whether you are looking for incredible ideas for your wedding arbor or a decorated pathway to make your walk down the aisle moment unforgettable, there are endless ways to personalize your wedding decor and make the day of special! So, go and check them now!