A Providence Wedding at Sakonnet Sanctuary with a Simplistic Vintage Vibe!
May, 24 2021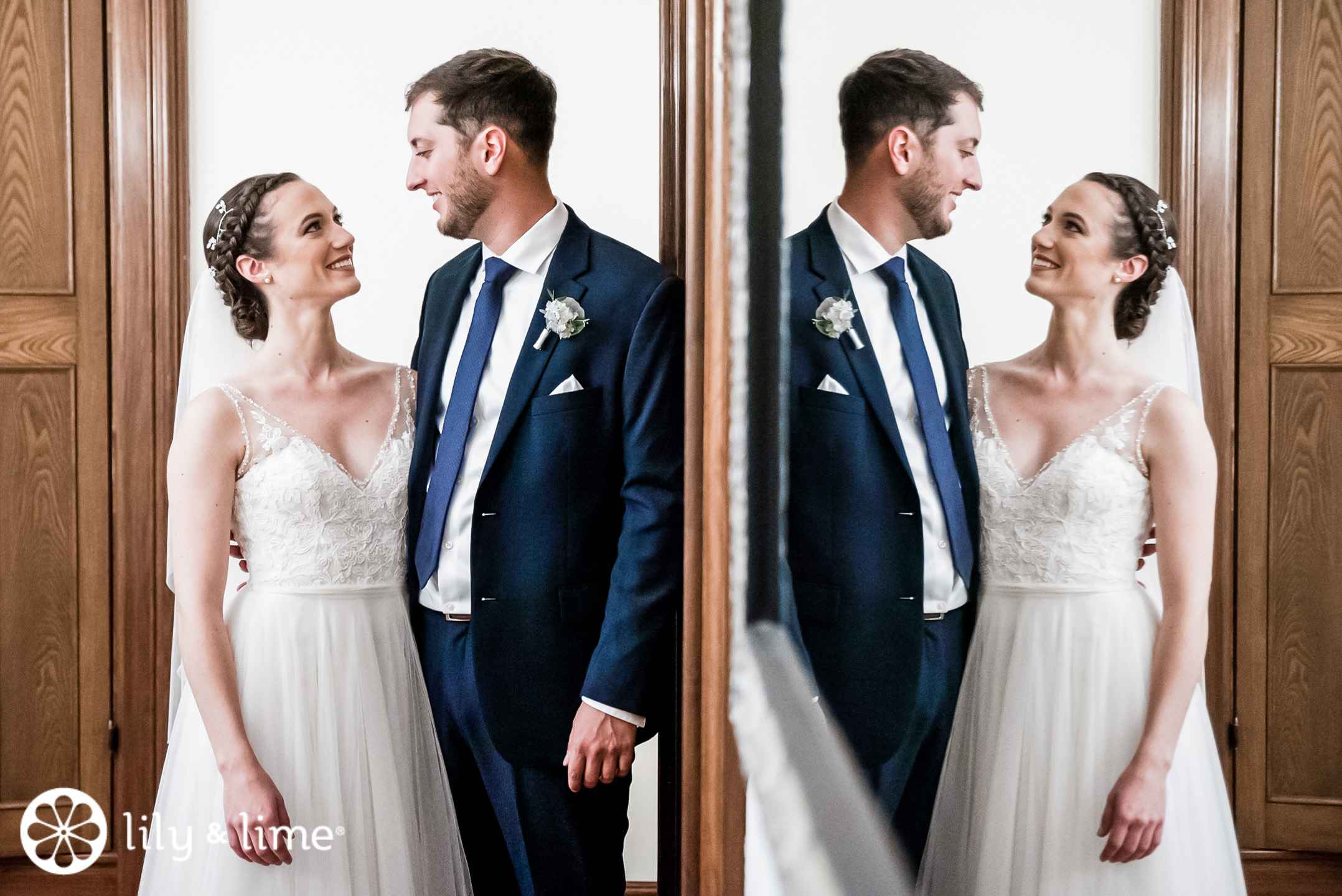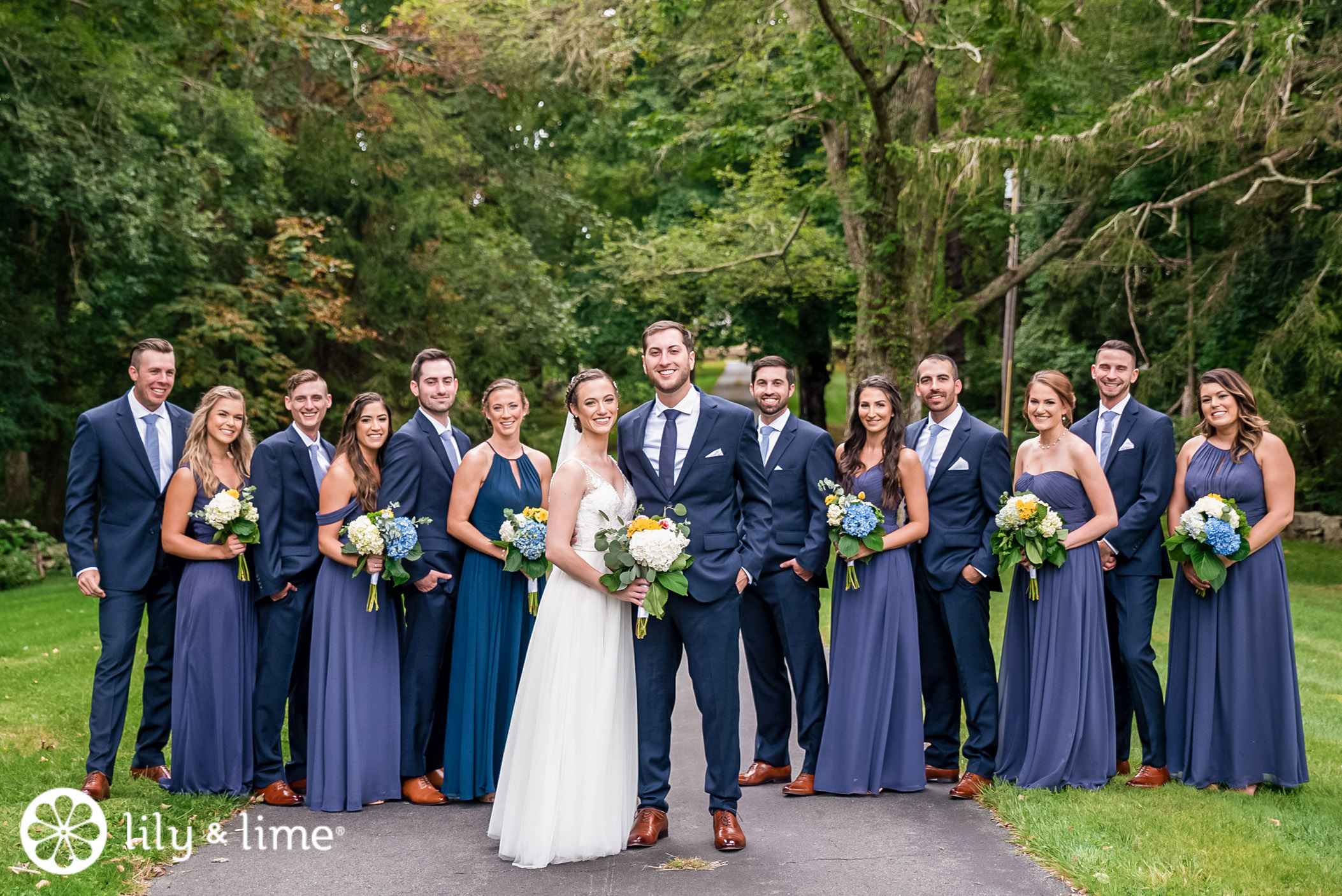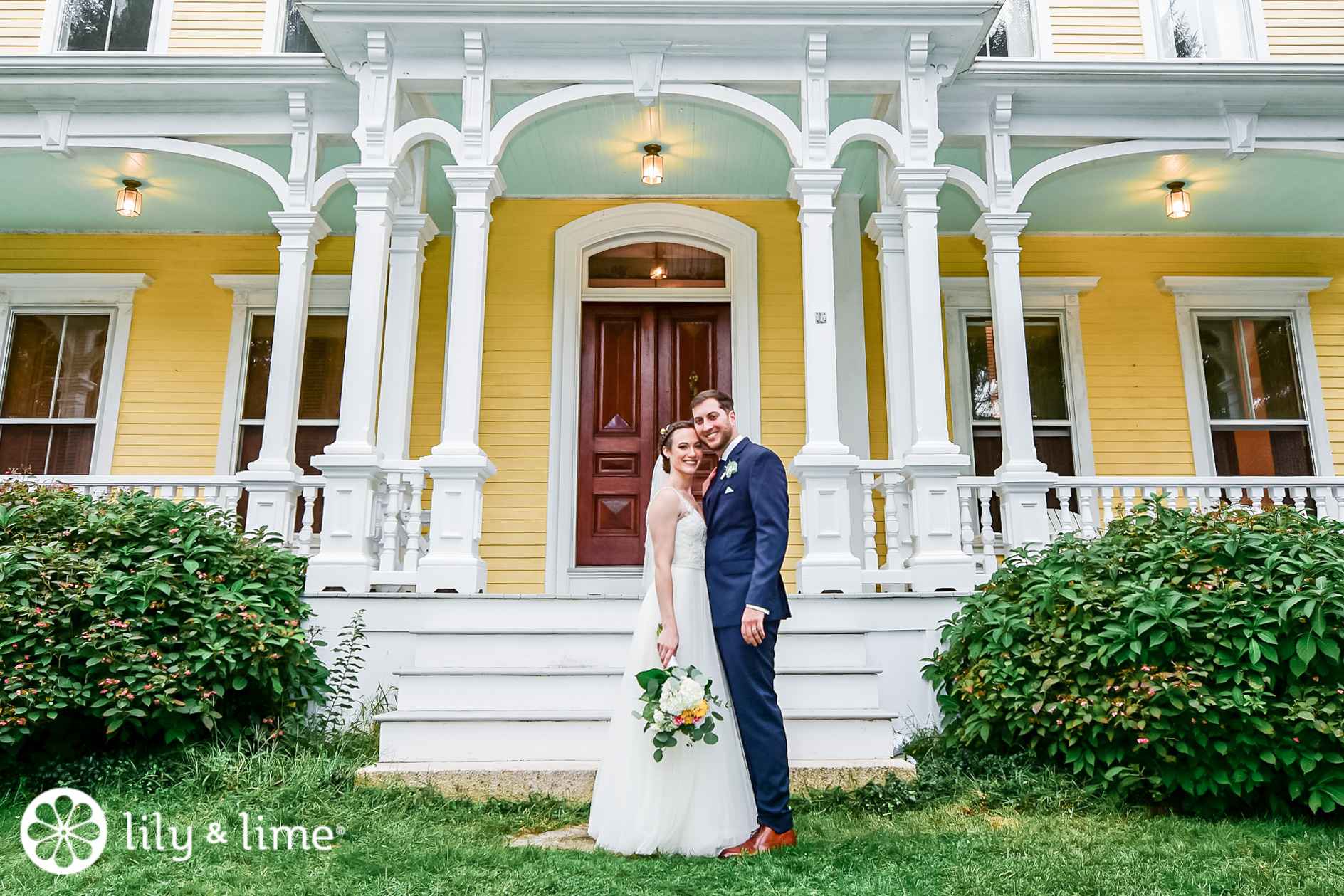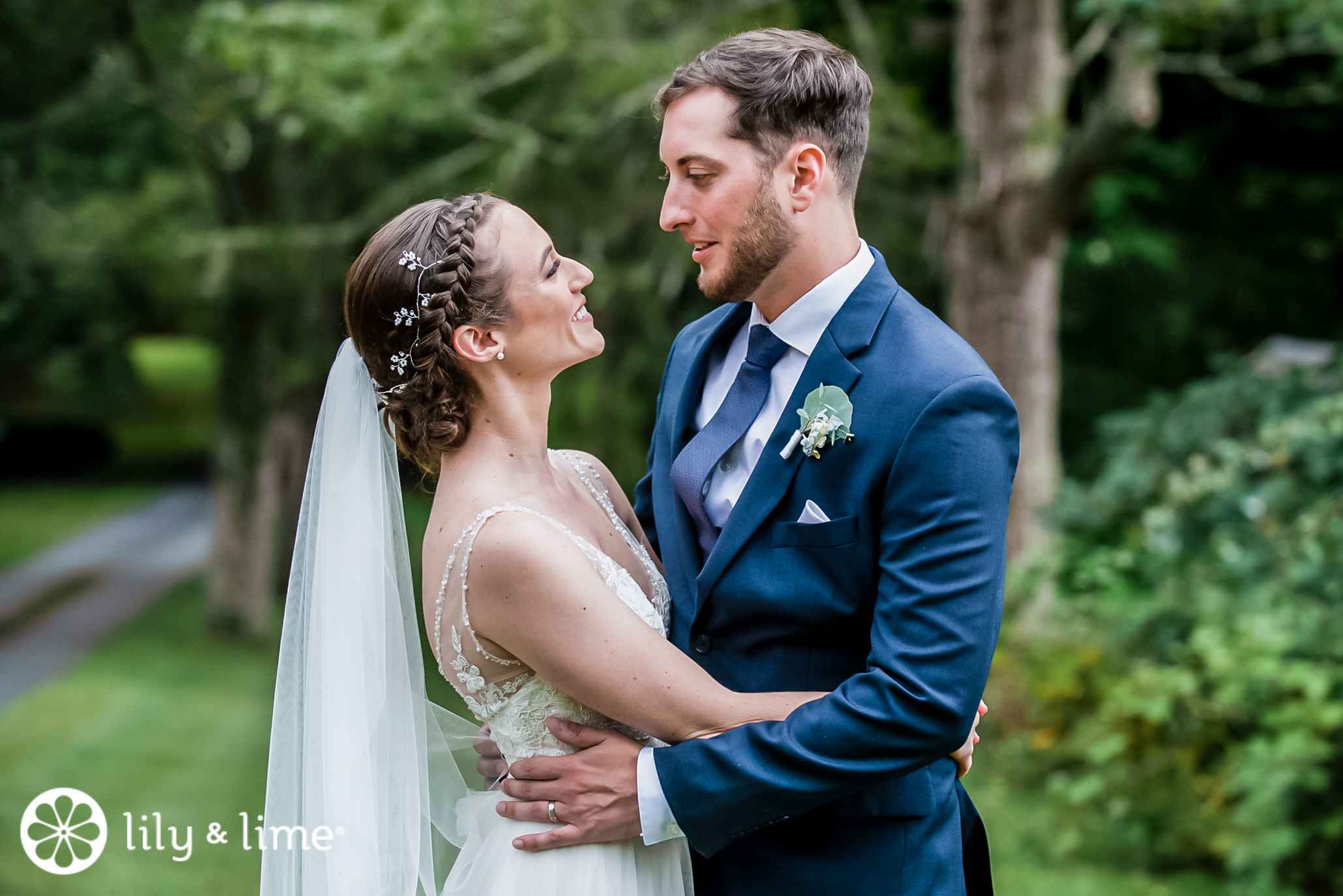 It is easy to get jaded and exhausted by life, especially with the daily hustle, the deadlines, and the routines, but with a little change of perspective, life can look pretty fabulous! All it takes for one to get a fresh perspective in life is to look at a couple in love, and all faith in the beauty of this world will be reestablished. Witnessing a love story is a gift and we are lucky we get to do it so often! It is amazing how two people fall in love and decide to take a vow to spend all of their life loving each other! If that is not a reason to celebrate, we don't know what is! While life itself is filled with many milestone moments, a wedding is the only life event that one can actually plan towards and make it as perfect as possible! This is why couples take just care to plan their perfect wedding, as this is a day that they will spend the rest of their lifetime celebrating! While every love story is different, and so is every wedding day, they all have one thing in common - the love which sparkles in the couple's eyes! Jennifer and David are no different, and their beautiful elegant wedding day was the one that sure left an imprint on every one of their guests! A classy Providence wedding with the right amount of old-world charm, Jennifer and David's lovely big day surely charms our romantic hearts! It has a fresh and wholesome feeling to it which is refreshing to witness and we have pictures to tell the tale! Let's take a closer look at this lovely couple's beautiful wedding day!

Jennifer and David chose the beautiful and historic city of Providence for the backdrop to their love story and we are certain it was just the perfect setting that they hoped for their wedding! From the magnificent downtown skyline of historic buildings dating back to the 1600s to the wealth of activities, Providence, Rhode Island's capital city, comes with an old-world charm that is plenty to sweep anyone off their feet! Wonderfully diverse and delightfully eccentric, the city has a long history, from its foundation set by dissidents escaping Puritan Massachusetts to its vivid contemporary politics. Providence's Downcity is packed with precious period architecture, from Art Deco and Beaux-Arts buildings to late Victorian terra-cotta facades. The city's Arcade was America's first shopping mall, established in 1828 and is still a favorite of shoppers. The city has an electric and vibrant undertone, with the youth of the student population from Brown University, Rhode Island School of Design (RISD), and Providence College that keeps it young and interesting. The historic city with many notable spots for theater and arts, along with the lingering nostalgic vibe of the city will certainly be aptly captured by our expert Providence wedding photographers. Chock-full of delightful hidden treasures and rich New England history, Providence grants an abundance of exceptional photography backdrops for one to announce their love! Providence has all the means to accommodate your unique taste and choice, and no matter what is your wedding theme, you are sure to find your match here! Whether you are looking for a shimmering waterfront venue with picturesque views of the Narragansett Bay or a traditional contemporary hotel venue that is romantic and poetic, the city provides options by the bountiful! No matter what is the theme, vibe, or color choice that you pick on, Providence will do justice to it and find you a venue to your liking. There are various wedding and engagement locations in Providence to enable you to host your special events beautifully. From classy and elegant hotels to historic architectures and from museums to lush gardens, the options are everlasting. By hosting your wedding in Providence, you will undoubtedly be creating a timeless memory that you will love looking back at!
Jennifer and David chose the beautiful Sakonnet Sanctuary for their wedding venue and the understated old-world charm of the venue really added a unique character to the couple's special day. Located in Tiverton, Rhode Islands, a mere half an hour from Providence, this beautiful wedding venue is everything that a couple hoping for a traditional and elegant wedding can dream of. From the canary yellow and the mint green color of the venue to the rich wooden interiors, everything talks of a classic and elegant setting which takes us back to another time. The surrounding area of the wedding venue yields beautifully in terms of lush settings, providing lots of greenery and fresh photo opportunities. From mature trees which have seen the coral of time, to lush and sprightly grass, from the beautiful porch to the romantic swing, the wedding venue is brimming with personality which matched the couples' wedding vibe beautifully, making for a truly aesthetic and beautiful wedding day!
The wedding day started off with the lovely couple getting ready for the exciting day ahead. Jennifer and her bridesmaids were dressed in matching getting-ready outfits which consisted of blue shorts and white tank tops, perfect for the warm weather. Jennifer soon changed into her wedding gown, a gorgeous A-line dress with a delicate V-neck, a swooping back, and a lovely floaty tulle skirt. She wore her hair in an intricate braided updo, adorned with a sparkly hair accessory, and the pretty veil completed her look beautifully. Her makeup was minimal and neutral and jewelry consisted of a pair of classic pearl studs and her wedding ring. A gathering of mismatched flowers in white, pink, yellow, and blue, along with a lacing of foliage made her bridal bouquet, which completed her wedding ensemble beautifully. The bridesmaids were wearing beautiful blue bridesmaid dresses, and carried assorted bouquets in a similar color palette as the bride, all looking stunning! David looked just as perfect in his classic blue suit paired with a white shirt, blue tie, and white pocket squares. He wore a white floral boutonniere to complete his look and accessories with tan formal shoes. His groomsmen wore matching suits but paired them with powder blue neckties instead of true blue, and the effect of the wedding party turnaround was impressive, to say the least.
After the couple was dressed and ready for their wedding day, the Providence wedding photographers took their opportunity to capture the lovers separately in some portrait captures as well as with their bridesmaids and groomsmen. The skilled wedding photographers also captured some delicate moments from the day, like Jennifer's mom helping her get dressed and David's mom was adding some finishing touches to his look, moments which are precious and would have been lost if it weren't for the skilled expertise of the wedding photographers of Providence. After several candid and group shots, the couple had their first look moments, an emotional moment which was seized delicately by the wedding photographers. Soon it was time for the couple to say their vows. The couple respected the grandeur of the vintage look of the wedding venue and allowed the entryway of the beautiful pastel-hued building to be the arbor setting for their wedding vows. We love the simplistic way they conducted the ceremony, and how there was no excessive decor to take away the charm of the house. The guests were seated in the garden, while the couple exchanged the vows in the charming setting and had their first kiss as a married couple, as their guests cheered them! After the ceremony, the couple had the wedding photographer capture them in some more portraits, and the winding boulevard of the road and the meadows provided the perfect setting for the lovely couple's portraits. We also love how the wedding photographers in Providence captured the candid moments as they were just enjoying each other's company, soaked in the newly-wed bliss. We also love the romantic captures by the beautiful swing and how it added to the nostalgic charm of the wedding day! Soon the couple joined their guests for a celebration of their union. The setting was decorated minimally with cheery rustic elements, with chalkboard signage and mason jar floral arrangements! The couple had their first dance and wedding toasts and all of these precious moments along with the mother-son dance were captured with quite a flair. The couple ended the night by cutting their wedding cake, a minimal single-tier white cake with the cake toppers which depicted the couple and their furry pets, adding a dash of personality to their special day. We love the easy classic elegance of the wedding day and the way the couple stayed true to their personality throughout!
They say a photo says a lot where even a thousand words fail. But when it comes to this beautiful couple, their beautiful captures tell the most captivating tale of their beautiful love story. A couple spends months preparing the wedding day and the day gets over before one can blink. However, the photo squares get to stay on forever, and even when they are yellowed with the slow crawl of the years, they still convey a story in them. The truth remains that there are only a handful of days that you will cherish forever, your wedding day is sure to beat that list. Every couple would love to capture the charm of the day in perfect captures so that every time they visit the past, they are greeted by the reminiscences of the day like an old friend visiting to catch up with you. The photographs from a wedding surely say a lot and grab a lot of special and fragile moments that we, as humans, might miss but the camera picks up. Our Providence wedding photographers did an exceptional job of capturing the beautiful couple most wonderfully. Be it the quiet and gentle moments from the exquisite couple photography session or fun moments from the striking group photography with the lush backdrop featured behind, as the bride posed with her bridesmaids, every capture is professionally shot and can be deemed frame-worthy. Our affordable wedding photographers in Providence did an impeccable job of setting the couple against the most gorgeous of backdrops, generating dramatic frames to impress. We particularly love the way the Providence wedding photographers captured the couple's playful moment as David spun Jennifer and the delicate moment of David's mom fixing his boutonniere. After all, these are the moments that couples want to remember and our professional Providence wedding photographer seized the cherished moments splendidly.

Weddings are excellent in every aspect and form and can warm one's heart in a moment. Jennifer and David's wedding is the stuff that love songs and movies are composed of, and it sure is enough to make one swoon. Life keeps on reiterating that some flashes of our real-life are more enchanting than a fairytale, and this beautiful couple's real-life fairytale is the kind to sweep everyone off their feet. This is truly an endearing love story with picture-perfect bits promising life and happily-ever-after anticipated just around the corner! with picture-perfect bits promising life and happily-ever-after anticipated just around the corner! Wrapped up in the best of nature, and the love story of a delightful couple so deep in love, this is a wedding to fuel your heart with a tender feeling and leave you full of hope. The day you get married is special in the timeline of your life and it is a day you will endlessly be looking back on as the ages pass you by. The memories from that day will be lastingly vivid in your memories and of course, the photos from your wedding will help you revive your memory. And with such a charming and warm couple, every moment of the wedding day is bound to be memorable. From the stunning dress to the delicate romantic decor, from the stunning venue to the beautiful backdrops, there is something about this wedding that is unlike every other wedding out there. Whether it is the precise attention to detail or the absolute beautiful images of the day that our wedding photographers in and around Providence curated, this was surely a wedding to wow the guests not only for that night but leave them with a lasting impression. As Jennifer and David head to a lifetime of happiness together, they are definitely off with a great start and their future is sure to shine just as bright!