All About Wedding Backdrops: Living Walls
November, 17 2023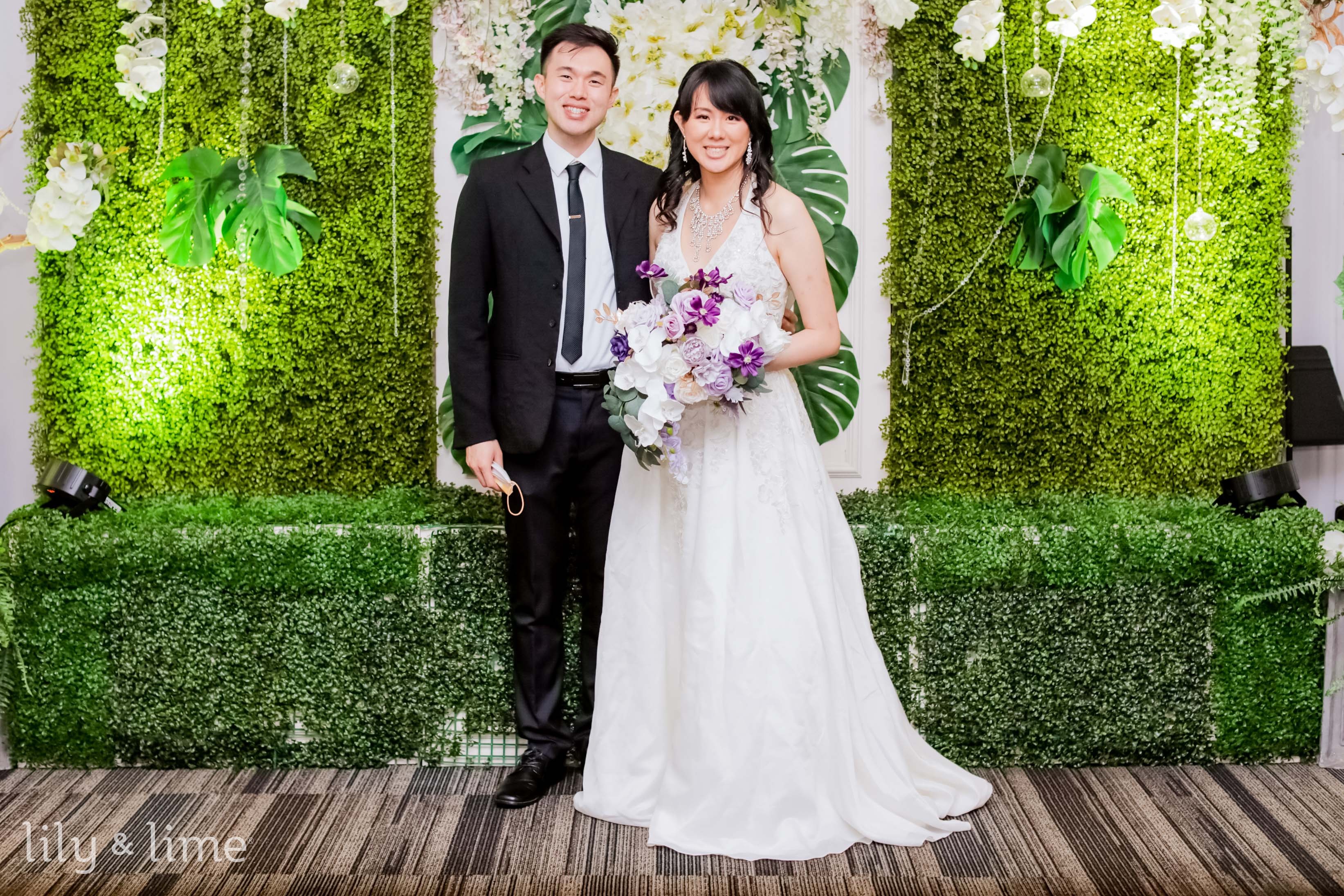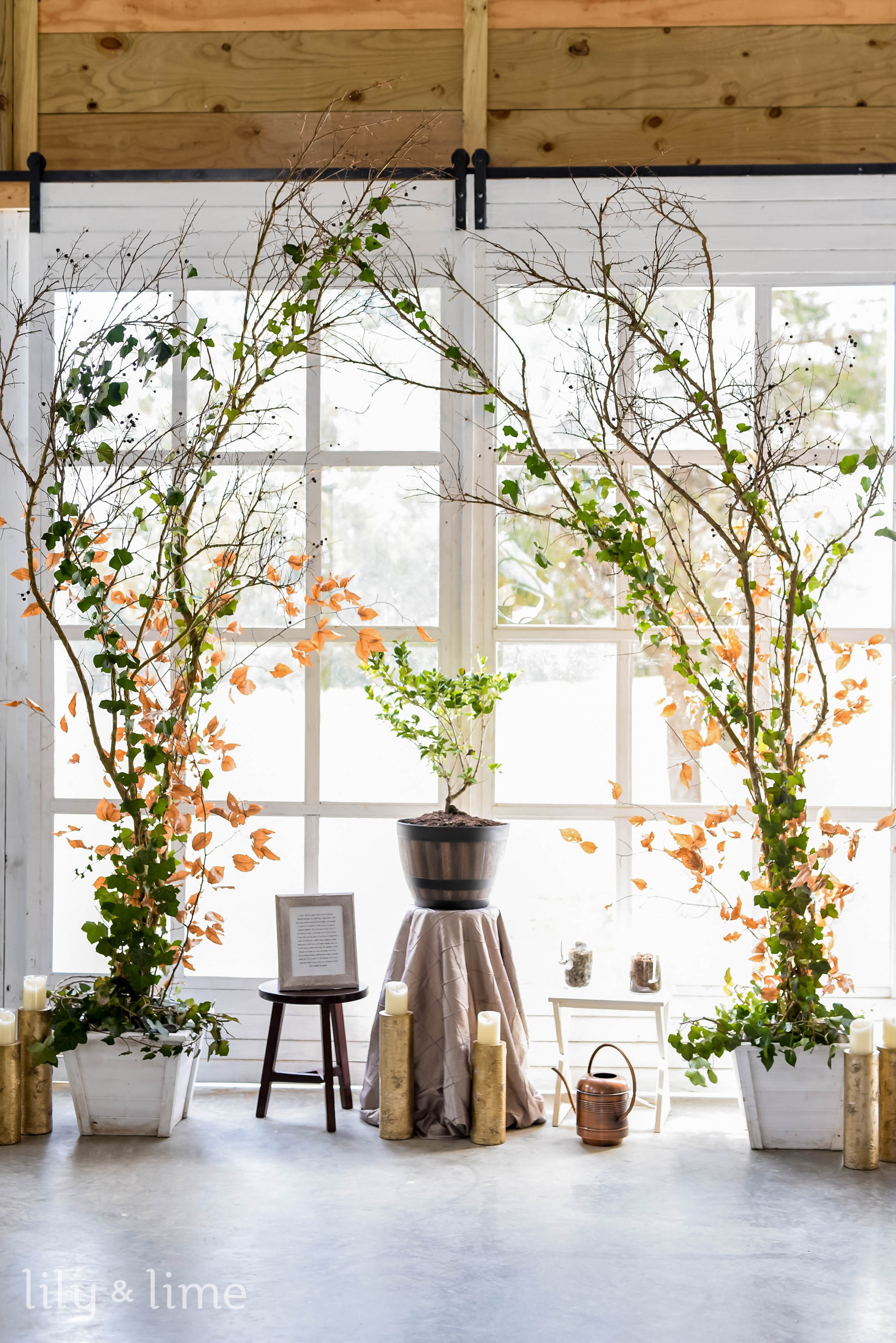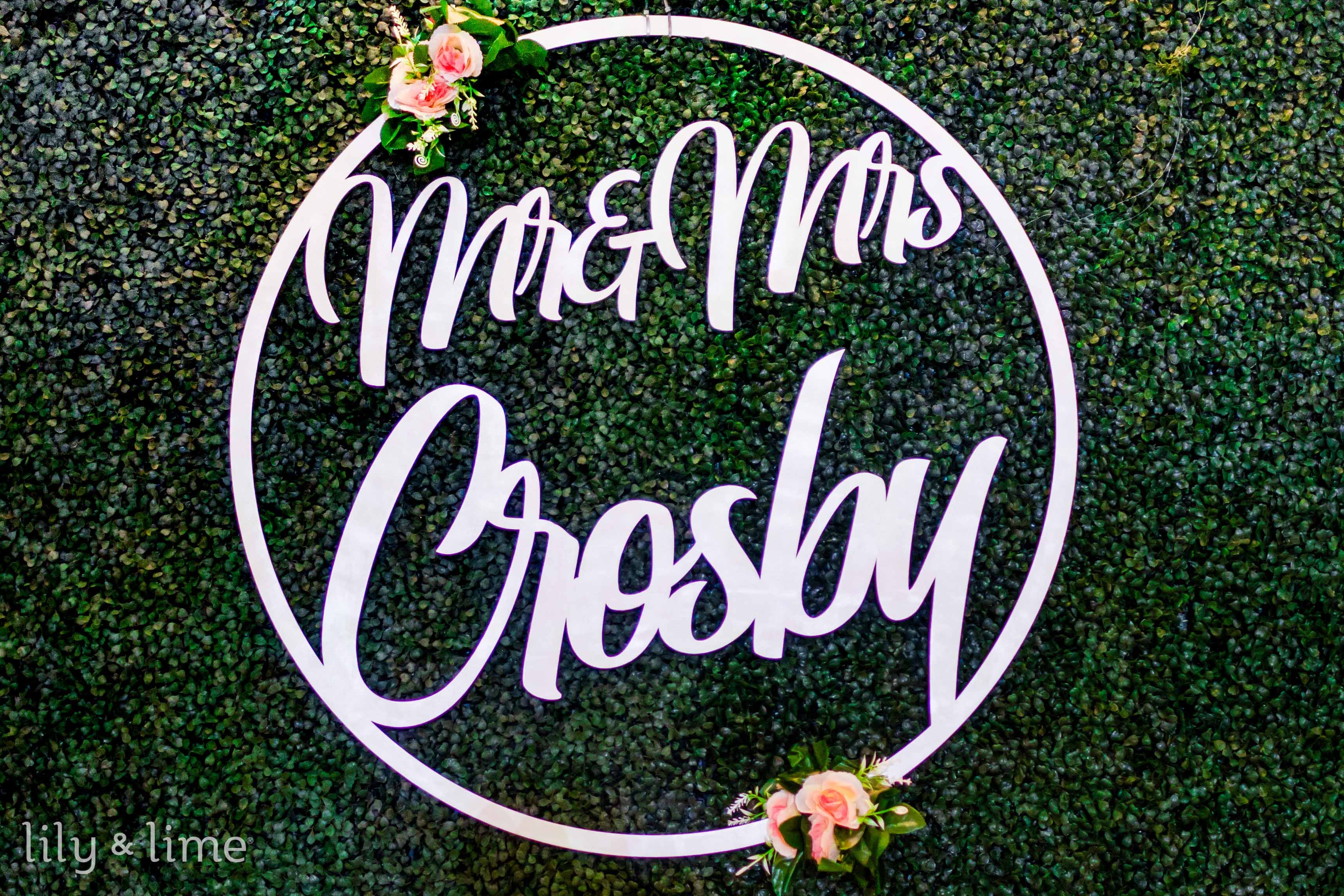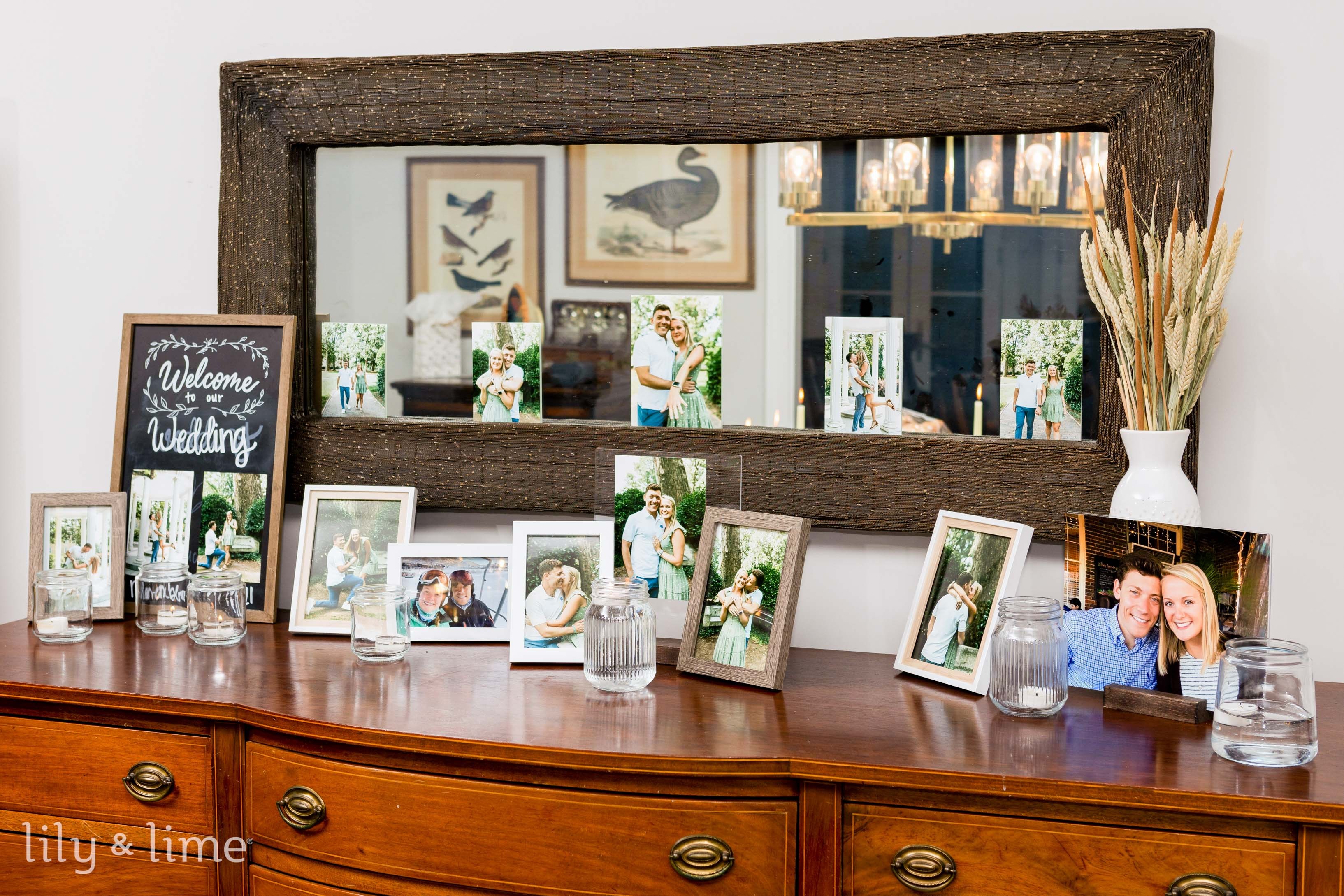 Wedding murals had their moment, and we adored the vibrant, bold colors they brought to the world of weddings. But now, we are captivated by their other counterpart - the living wall! We appreciate the depth and texture that a living wall adds to a wedding event space. It's a way to incorporate a wealth of greenery and flowers without overwhelming the wedding with excessive details, especially if you are aiming for a modern minimalist ambiance. You have probably come across many captivating living walls on Instagram and Pinterest. They are captivating and eye-catching, and let's be honest, you are probably considering one as the centerpiece for your wedding reception! Whether creating a beautiful spot to exchange vows or serving as the perfect backdrop for guests to take selfies, the living wall is a wedding décor trend that we enthusiastically embrace and hope to see more.
There are many good reasons why living walls have become such a popular trend in wedding design. They create a stunning visual impact, offer a fresh alternative to traditional wedding décor, and provide a captivating way to enhance bare walls, cover unappealing spots at venues, or transform a plain backdrop. In short, they are sure to capture the attention of every guest at your wedding. No matter your wedding style, there's a way to include a striking living wall in your décor. Whether it's a boxwood escort card display at an outdoor celebration or a monochromatic floral wall at a formal soirée, the following living wall ideas demonstrate that living décor can complement any type of event. These wedding living walls work well throughout your big day: While we adore them as ceremony backdrops and photo booth settings, they also make a lovely step-and-repeat or a focal point during the reception. From the ceremony and cocktail hour to the reception and after-party, the versatility of these greenery and flower-based designs knows no limits.
A greenery or living wall serves as an excellent backdrop for a wedding bar or station, making it suitable for various wedding styles and themes. Escort cards can be displayed in a random or framed manner, or acrylic seating charts can be attached to accentuate the beauty of fresh greenery and add a contemporary touch to the space. A greenery wall also makes for an ideal backdrop for the sweetheart table, which can be framed, and adorned with blooms, calligraphy, and other decorative elements of your choice. Moreover, wedding flower walls have been a cherished backdrop choice for celebrations due to their sweetness and romance, but as non-floral wedding décor trends have emerged, greenery walls have stepped into the spotlight. Both greenery and flower living walls are highly sought-after for wedding décor, both indoors and outdoors, serving not only as ceremony backdrops but also for various stations and lounges. They can seamlessly complement a variety of wedding themes and styles and can be customized and adorned in countless ways. In this blog, let's explore some of the freshest and most creative wedding ideas.
Enchanting Sweetheart Table Greenery
Consider elevating your wedding sweetheart table décor by backing it with a lavish wall of greenery adorned with an array of flowers. This botanical wedding backdrop idea can feature a harmonious blend of purple, green, and white hydrangeas, complemented by pink, peach, and white roses, as well as accents of pink lilies, peach amaryllis, white irises, and green amaranthus. The result? A captivating, woodsy wedding atmosphere that sets the stage for romance!
Living Bar Oasis
Transform your wedding cocktail bar into a mesmerizing work of art, evoking the beauty of nature. Your wedding guests will feel like they have stepped into the wilderness as they approach the cocktail reception bar, and it's the perfect spot for captivating wedding photos. Imagine a living bar that combines both organic allure and a lush, vibrant living wall.
Interactive Champagne Wall
Elevate your cocktail hour with an interactive champagne wall at your wedding, where guests can indulge in bubbly delights. This ingenious wedding living wall idea can combine the charm of a living wall with the elegance of champagne ideas. It's a delightful way to welcome your guests, introduce your stunning signature wedding cocktails, and set a celebratory tone for the evening.
Double Dose of Nature
For an outdoor wedding celebration, you can consider setting up a live bar that seamlessly merges with the natural surroundings. This DIY garden wedding décor idea is all about a stunning three-dimensional bar adorned with lush greenery, complemented by a pair of matching shelves on either side, creating a harmonious and breathtaking wedding display.
Lucite Seating Charts
For embracing minimalist wedding décor ideas, you can opt for seating charts printed on clear lucite. This modern seating chart idea allows the natural beauty of the boxwood wall to shine through, creating an elegant and understated backdrop for guiding your guests to their seats.
Elegance in Simplicity
Even a touch of living vines can elevate your buffet presentation with understated beauty! You opt for adorning the buffet front with a delicate cascade of greenery and herb-inspired wedding details to create an effortlessly elegant wedding reception on a budget.
Foliage-Adorned Mirrors
Add a touch of opulence to your escort card display by adorning ornate gilded mirrors with foliage. This interior design wedding décor idea features a living wall that serves a dual purpose, both grounding and unifying the entire setup. It's a creative twist on the classic Snow White-inspired wedding design.
Boxwood Bar Extravaganza
Another way to style your reception on a budget and take your wedding bar to the next level is by covering the front with lush boxwood and suspending affordable, charming carnations overhead. You can also add a touch of extravagance with a pair of matching floral swags gracing the bar top!
Half-Wall Ceremony Backdrop
If you are looking to make a statement with your wedding décor checklist without overwhelming your space, consider a half-wall covered in greenery as a striking ceremony backdrop. There are different ways to bring these DIY aisles and arbors to life. All you need to do is add a touch of botanical beauty while maintaining an intimate and elegant atmosphere.
Organic Artistry
Another way to transform your wedding bar into an organic masterpiece is by using elements like dried flowers and greenery. You can opt for your favorite DIY autumn wedding décor ideas to adorn your bar with these previously living components, creating a truly remarkable and captivating focal point.
Contemporary Neon Sign Accent
Infuse a contemporary flair into your wedding décor with a neon sign that adds a dash of personality. In this case, the neon sign with the phrase "Love on the Rocks" or "Together Forever" can instantly complement a textured wedding wall of ferns and greenery. It's a fusion of modern aesthetics with natural elements!
Living Backdrop Marvel
For fantastic DIY spring wedding décor ideas, use the beauty of living elements to craft a stunning backdrop for your wedding ceremony, photo sessions, and reception décor. For instance, you can imagine a romantic pallet wood wall teeming with an assortment of flourishing plants, adding natural charm to your celebration.
Tropical Ceremony Oasis
Create captivating DIY ceremony setups by hanging installations of tropical wedding details like monstera leaves and palm fronds in front of a white brick wall. This combination of tropical foliage against an industrial backdrop can offer a unique and visually stunning setting.
Memorable Neon Sign Integration
Create a personalized living wall with a neon sign commemorating your wedding date! The entire personalized wedding display not only serves as a meaningful backdrop but also provides an excellent opportunity for guests to capture memorable wedding photos.
Elegant Boxwood and Greenery
For a black-tie wedding affair, a boxwood and greenery living wall can provide a refined and sophisticated background for the escort card display. The juxtaposition of gilded frames, gold wax seals, and handwritten gold calligraphy against the wall's rich green hues can create an elegant visual contrast.
Romantic Ombré Oasis
For a romantic wedding ambiance, you can envision an ombré display of roses transitioning from shades of pink to cheerful yellow and white daisies, all set against a lush moss backdrop. This spring wedding floral idea creates a captivating setting.
Modern Minimalist Backdrop
Reception living walls can also embrace a modern and minimalist aesthetic. With single stems and assorted leaves adhered to a white surface, the result can be a chic and contemporary wedding backdrop that adds a touch of elegance to your photos.
Grassland Elegance
Imagine an extra tall wall adorned with lush grass and dotted with charming flowers, creating a majestic backdrop for your ceremony. The mix of natural elements against a distressed brick backdrop can exude an urban yet elegant charm.
Music-Inspired Dance Floor
You can add a musical touch to your wedding by bordering the dance floor with a lattice and greenery wall. Consider incorporating song lyrics that hold sentimental value to you and your partner. A laser-cut quote, such as "Can't Help Falling in Love" by Elvis Presley, can set the perfect tone for the celebration!
Glamorous Greenery Art
Embrace the allure of botanical wedding details without the need for blooms. Picture an artistic arrangement of various plants, radiating style and sophistication, making a glamorous statement!
Contemporary Ceremony Background
Break away from traditional wedding color schemes and opt for a contemporary ceremony backdrop. For instance, white roses against a slate gray wall can create a modern and chic atmosphere, offering a departure from the classic green and white palette.
Potted Plant Photo Backdrop
Create a breathtaking photo backdrop by arranging tiers of potted plants and succulents. This natural wedding arrangement adds a touch of greenery to your décor and provides a lovely setting for capturing memories.
Exotic Jungle Oasis
Bring an exotic jungle vibe indoors with a collection of tropical leaves, enhanced by concrete blocks and metallic candle holders for a modern touch. Experience the transformation of your venue, infusing the sense of the outdoors even within walls.
Tropical Paradise Photo Booth
Similarly, you can transform your wedding photo booth into a tropical paradise by using a living wall composed of lush ferns, palm leaves, and other indigenous plants. This backdrop not only adds a touch of natural beauty but also highlights the exotic charm of tropical regions.
A Living Wedding Dream
No matter your wedding vision, infuse it with the vibrancy of living greenery. By incorporating living elements into your décor, you will be giving yourself and your loved ones a wedding that is beautiful, natural, inspiring, and unforgettable.
Blossoming Frame Backdrop
Elevate your wedding décor with a stunning, oversized frame adorned with an abundance of blossoms. Picture-perfect moments await against this floral masterpiece!
Floral Elegance Poolside
Set the scene for an elegant poolside reception with an expansive floral and greenery-covered wall. You can feature a captivating blend of vanda orchids, foxtail lilies, hydrangeas, medeola asparagus, cymbidium orchids, and anthurium and make this backdrop create a luxurious atmosphere for your celebration.
Faux Floral Fiesta
If a living wall is beyond your wedding budget, you can consider a lively and cheerful faux flower wall that delivers the same impact and adds a touch of fun and festivity to your wedding ambiance. You can achieve the look of living blooms with a twist by using paper flower escort cards attached to a faux boxwood wall. This faux living wall can add a touch of charm to your seating display, and the collaboration of creative minds brings this unique design to life.
Dual-Purpose Cultural Décor
Pay tribute to your cultural heritage by integrating a custom neon sign into a living wall. You can make it even more special by repurposing this sign as an apartment décor after your wedding, adding a lasting touch of sentimentality to your space.
Vibrant and Bold Floral Wall
Embrace vibrant and bold colors for your wedding décor, especially when surrounded by soft outdoor light. An eye-catching floral wall, featuring vivid red roses and lush greenery, becomes a stunning focal point for outdoor celebrations.
Elegant All-White Floral Wall
Create an elegant ambiance with an all-white floral wall that mimics the appearance of living flowers, despite being made from faux materials. This design choice offers both beauty and durability for your wedding décor.
Vine-covered Wall with Foliage Arch
Move away from traditional ceremony backdrops and consider a wall composed of intertwined vines. To enhance its appeal, add a foliage arch, creating a captivating and organic setting that stands out.
Sun-Inspired Wall
Opt for a sun-inspired wall that frames the natural beauty of your ceremony location, allowing guests to enjoy the scenic view. This celestial wedding décor choice can add a touch of magic to your wedding ceremony.
Pink and White Floral Texture
You can experiment with various textures by combining pink and white hydrangeas and creating a striking floral wall. The interplay of these two romantic wedding colors can add depth and character to your lounge backdrop.
Bold Color Palette
Dare to stand out with a bold wedding color palette for your living wall. You can embrace vibrant wedding colors like coral charm peonies and blue hydrangeas to craft a visually striking focal point.
Patterned Green Garland Wall
You can also get creative with your living wall by introducing patterns. For instance, greenery garlands criss-crossed over each other can create a dramatic and visually captivating effect, complemented by small mirrors for added intrigue.
Asymmetrical Monochromatic Backdrop
Create a captivating monochromatic wedding backdrop by layering asymmetrical foliage on a base of boxwood. This chic and modern design choice can instantly add depth and interest to your reception lounge area.
Quote-Adorned Living Wall
Make your living wall a centerpiece of meaningful quotes from your ceremony reading. A laser-cut meaningful wedding quote can add a personal and decorative touch to your reception décor, capturing the essence of your love story.
Minimalist Foliage Décor
For an understated yet elegant touch, you can individually place foliage pieces on your living wall. This minimalist design almost resembles pressed leaves and creates an inviting atmosphere for mingling guests.
Verdant Jungle Lounge
Transport your guests to a lush oasis with a jungle-inspired wedding lounge area! For instance, a splendid living wall, paired with a neon sign, can complete a verdant vignette and offer a relaxing and picturesque setting for your guests to unwind.
Freestanding Lattice Rose Wall
You can also frame your seating chart with a traditional white frame and a lattice design made from ribbon. For example, a freestanding rose flower wall can not only guide your guests but also add a touch of elegance to your celebration.
Monochromatic All-White Wall
Embrace the spacious and airy feel of all-white décor with a monochromatic living wall. You can pair it with a stunning gold leaf chandelier and let this neutral backdrop make your chandelier shine even brighter.
Do you have a deep affection for all things green? Are plants your ultimate favorite? Then you are likely to be enamored with the wedding trend that elevates your special day to the next level by incorporating the beauty of nature. After all, the allure of living walls in wedding décor is undeniable! These verdant greenery and floral creations offer a myriad of possibilities, from transforming indoor spaces into enchanting gardens to adding a touch of elegance to outdoor celebrations. Whether serving as picturesque backdrops, chic bar stations, or personalized seating displays, living walls infuse weddings with an irresistible charm. So, consider the enchantment of living walls for your wedding, and let nature's marvels adorn your special day.