An Extraordinary Fall Engagement Session in Danville, San Francisco
April, 9 2021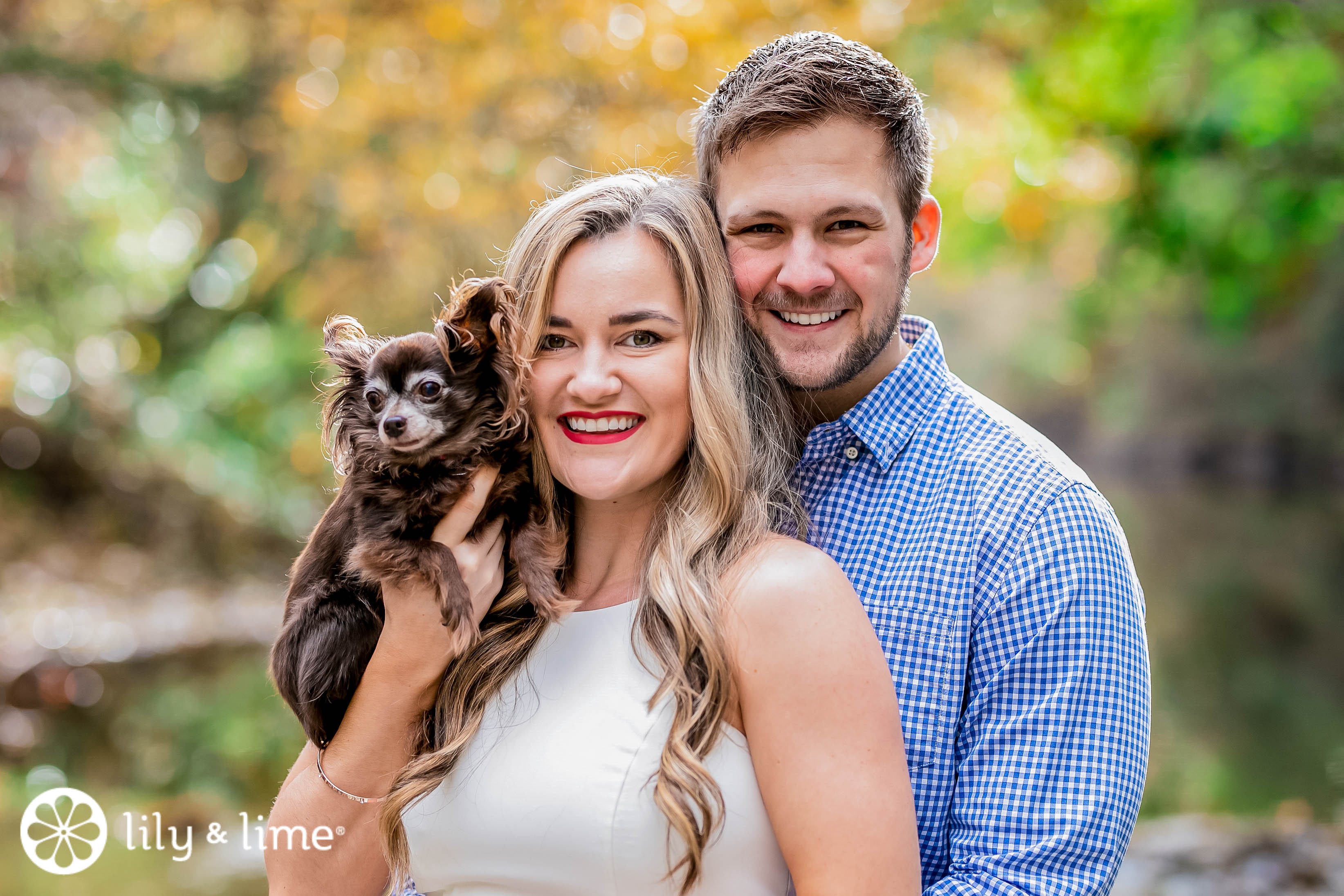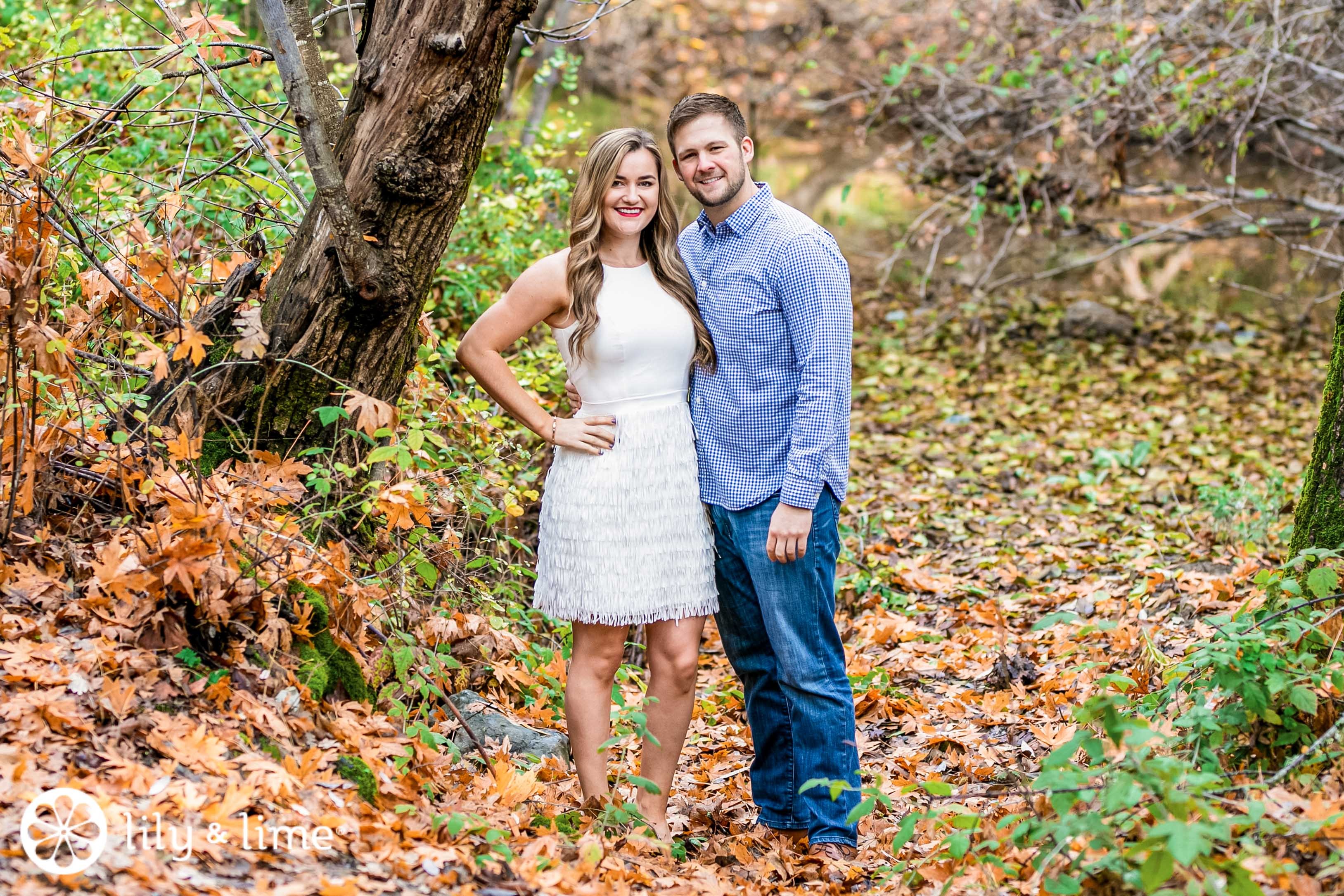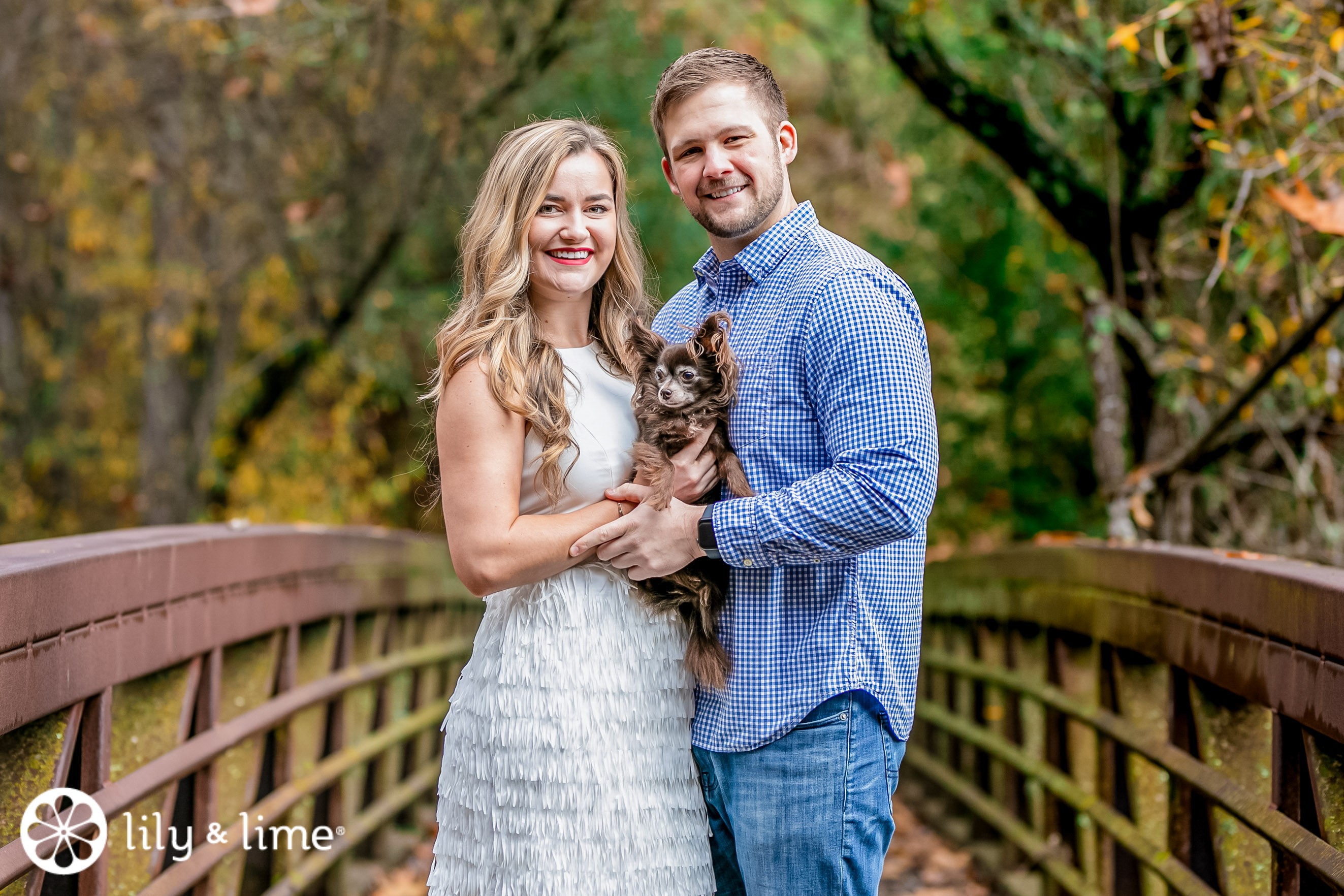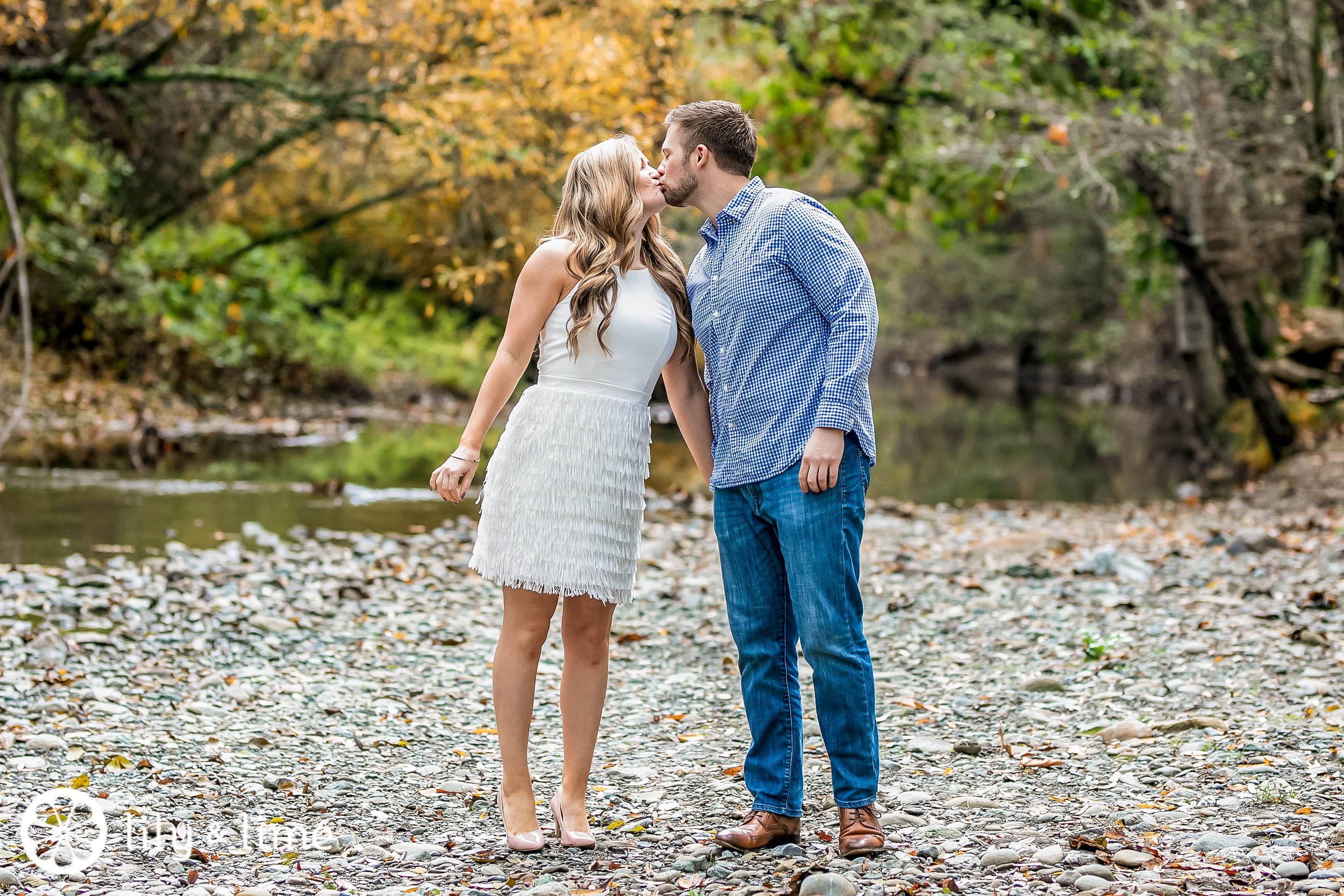 "And all the lives we ever lived and all the lives to be are full of trees and changing leaves..." - Virginia Woolf

What do we love about fall engagement photos? This time of the year is one of the most romantic seasons to shoot engagement portraits as the backdrops change colors like nature's very own confetti displaying stunning bold color palettes in dark and moody hues like deep plum and sage greens to offbeat color palettes like burnt oranges and brick reds. Probably a photographer's favorite season to shoot couples in love, autumn brings love and a promise of cozy and intimate days ahead with the love of your life as the air turns crisper and the atmosphere turns quintessentially romantic. From handing out autumn-inspired engagement portraits as backgrounds for your customized wedding invitations to having an album that you can cherish forever with backdrops filled with lush foliage, stunning architecture, and textured old walls, fall engagement sessions are undoubtedly our photographers' favorite to capture couples and commemorate their love forever.

Autumn is indeed a great time for a lot of things- from pulling out your favorite woolens to cozying up by the first fires of the season with the love of your life by your side, incredible fall engagement sessions are a great choice to celebrate your love against breathtaking backdrops. Apart from being a stellar time for celebrating love, the fall season if chosen for engagement photography sessions lets you cuddle up with your sweetheart both to beat the bite in the air and to strike a romantic pose as the gorgeous backdrops feature brilliant shades of red, yellow, and orange. Beautiful warm colors of leaves and trees, cool weather, cozy cardigans, plaid blankets, sitting in front of the fireplace with cocoa, and many other cute things. If you and your partner pop the question in the season of fall, it is truly a bonus point because the incredible fall season engagement portraits can really capture the special moments of your life in an unparalleled way. That's why fall engagement pics are among our favorite ones– so much color, love, and coziness!

It is needless to say that the pandemic has profoundly changed the entire landscape of how we used to view weddings and engagements along with irrevocably altering every aspect of our lives. Most of the couples say that the pandemic has changed their expectations for marriage to the common wedding vows like "for better or for worse" and "in sickness and in health" have taken a new meaning in their lives. These and certain times have somehow brought a new level of certainty and commitment to the post-pandemic to-be married couples as living through the pandemic has actually made them want to marry each other more and weather this together than any other storm. We have seen our fair share of wedding postponements and new plans along with seeing incredible weddings during the pandemic, where couples are adapting and flexing to the laws of the new world. From planning intricate details of a winter wedding into 2020 to dealing with vendors upon cancellation of the same, we have seen couples come out stronger than ever during this while.

One of such couples that our San Francisco engagement photographers got the opportunity to capture was Nicholas and Cassie in the fall of 2020. Out of all the fuzzy feelings, this was our favorite from the fall archives of 2020 as this couple radiated positivity and warmth more than anything in their stunning couple portraits clicked in San Francisco. Like so many other couples, they decided to go for the big decision and get engaged during the pandemic and commemorate this historic step by an incredible couple photography session in San Francisco. This SF native couple took us on a journey of love and companionship along with their fur baby who accompanied her parents for a 'pawsome' engagement photography session! From the sophisticated and awesome ideas of bridal portraits of Cassie against the breathtaking backdrops filled with the warm hue of autumn to the mesmerizing couple portraits holding their four-legged baby, we were swooned beyond words by the love that day reverberated together into the atmosphere of this already beautiful city.

The lovely pair chose San Francisco to record their love story for all the right reasons and we couldn't stop but cheer on this decision. One of the most attractive jewels in Northern California's crown, San Francisco is arguably one of the prettiest cities in the US situated on the peninsula at the entrance of the great San Francisco Bay. Ranging from the busy Market Street to the beautiful Fisherman's Wharf, from the picturesque Russian Hill to the cable cars of Lombard Street, from the North Beach to the most beautiful San Francisco city hall, this city will never disappoint you when it will come to having a perfect engagement photography session.

From beaches to bay views, from lush green urban parks to gleaming city lights, from epic neighborhoods to historical landmarks, San Francisco is a natural choice as a destination for new beginnings. With ample things to do in SF, from stealing a kiss in front of waterfront settings on your wedding day to creating memories in front of the famous Golden Gate, San Francisco can be a dream for every lovestruck couple looking to celebrate their brand new start in sheer style and romance. Whether you want a wedding surrounded by rustic and romantic ambiance or you want the natural landscapes of San Francisco Bay to weave its magic with the sparkling blue, this city in the western US with its never-ending summer climate has left many hearts smitten with wild love.

Couples looking for a San Francisco engagement photography session can plan a day to visit the various landmarks of this Californian city, to create an enchanting engagement photo album filled with charming keepsakes from this memorable day. Set along the sparkling water of San Francisco Bay and the North Pacific Ocean, with rolling hills and the iconic Golden Gate Bridge punctuating the magnificent vistas, San Francisco is a dream come true for professional photographers from all over the world. Filled with history, great neighborhoods, parks, beaches, and museums, San Francisco has something to offer to everyone looking to celebrate love and happiness, with its elaborate blue sky and weather that looks like an endless summer dream.

Gracing the San Francisco Bay, the iconic Golden Gate Bridge is an unmissable photo backdrop for your engagement photography session in San Francisco, especially during the golden hour when the sun gleams like a dream over the bay waters. There are many ideal vantage points to photograph the bridge in the background like Marin County, the Golden Gate National Recreation Area, and Nob Hill. The historically notorious Alcatraz Island was once upon a time America's most infamous prison and is home to many Hollywood films like The Birdman of Alcatraz, which can be your adventurous highlight of the day with intriguing backgrounds for couple portraits. Another very famous tourist area in San Francisco, the Fisherman's Wharf is one of the best places to visit that is filled with spectacular sights for couple portraits, as it features many shops and restaurants in its waterfront settings.

One of the most fun things to do during a San Francisco engagement photography session is to take a ride in cable cars, especially in the most scenic routes of Powell-Mason and Powell-Hyde, and weave vintage dreams for your engagement album. The quirky Chinatown in SF is another realm for our engagement photographers in San Francisco, with its wide array of souvenir shops, teahouses, antique stores, and traditional eateries. The impressive neoclassical Beaux-Arts building, the California Palace of the Legion of Honor is an amazing setting for a San Francisco engagement photography session because of its Parisian vibes, as it is nestled in the pristine grounds of Lincoln Park, featuring gorgeous green spaces with golf courses and coastal woodlands. Those couples from San Francisco and its suburbs who are seeking adventure can go for an adventurous hike in the Land's End Trail, featuring panoramic rugged terrains and sweeping views of the Pacific Ocean.

The Palace of Fine Arts, enlisted in the National Register of Historic Places, can be in perfect sync with your engagement photography session in San Francisco, as it offers classical-looking architectures situated on a lagoon that reflects the tranquil vibes of the serene atmosphere while ducks and geese drift by. The San Francisco couple can enjoy a high tea session at a historic hotel, especially the Fairmont San Francisco on Nob Hill, in its opulent lobby and elegant ambiance, as our couple photographers in San Francisco, capture the sophistication and fancy atmosphere in a truly Californian way.

After going through every engagement spot ranging from mountains to ocean, from big cities to enchanted forests & gardens, to mark their new beginning, our beautiful couple Nicholas and Cassie had their heart set on Blackhawk Country Club for its unmatched grandeur and class. The stunning wedding venue in the suburbs of San Francisco offers wonderful views of Lake Mendota from the ballroom and outdoor patio. It's a great place not only for wedding ceremonies and receptions but also for bridal showers and engagement parties. The meticulously maintained wedding venue in suburban San Francisco has a warm vibe on cold days and acts like a gulp of chilled beer on sunny days because of its unmatched flexibility and versatility!

Resting in the middle of wild and untouched nature, the lusciously landscaped grounds of this wedding venue in the suburbs of San Francisco witnessed the heartwarming engagement photography session of Nicholas and Cassie. Located just at a distance of 30 minutes drive from San Francisco, this wedding venue presents captivating vistas filled with weather-beaten hiking trails, mineral springs, and sylvan meadows, making it a dream come true for our enthusiastic team of San Francisco wedding photographers to create a wedding photo book for couples hosting their big day in this country club wedding venue in SanFran. Considered to be one of the most sought out wedding venues in Danville, California the historic Blackhawk Country Club wedding venue offers you the ultimate country club wedding experience in the heart of the city, as it is located just 10 minutes from downtown Madison.

Our hearts leaped with joy as the gorgeous California couple began their engagement photoshoot at this amazing wedding venue in Danville, California. The gorgeous fiancée- Cassie donned two stunning chic white dresses throughout the engagement photoshoot. The ivory white fit-and-flare engagement dress featuring boat neckline adorned our charming to-be bride like a dream. The upper part of the dress was neatly plain with princess seams and the lower part of the dress was made out of ruffled taffeta fabric. She teamed up this perfect bridal look with trendy bridal shoes which were an elegant pair of nude heels and a stunning red lipstick that made her face pop like champagne. Her dreamy wavelike curls complimented this stunning engagement look very well with her hair carefully side-parted at the front and dropped down loose. Keeping things very simple and minimalistic, Cassie kept her neck bare and wore a simple bracelet to complete the stunning bridal look.

Orchestrating the perfect couple engagement look, our dashing fiance Nicholas decided to flash his stylish front by wearing a beautiful and casual blue and white chequered shirt with a pair of blue denim. The trendy groom look was teamed with tan-brown casual shoes which looked chic and striking. The striking coordinated couple engagement outfits looked straight from a fashion TV channel, which was perfectly accentuated by the lovely smiles that never left their faces throughout the day. Cassie changed into her second engagement outfit which was another white dress that truly brought diversity to the engagement photography session. Her second bridal outfit was a chic white dress with a plunged V neckline exuding a striking bohemian vibe. The pure cotton dress was teamed up with a pair of tan brown boots to celebrate a chic cowboy-style bride in the countryside of California. They went on to pose with their fur baby who accentuated their love even further.

The dramatic settings of this wedding venue and the keen eye for details were the perfect additions to our impressive newly engaged California couple's professional photography session. There is something so positively infectious about this couple to be married that absolutely warmed up our souls and made the warm autumn day in San Francisco even sunnier. Probably it was the way they stopped in the middle of a long wooden bridge with towering trees with shades of autumn on the backdrop or the way they adorably looked at each other without taking their eyes off with the little furry one in middle, every moment was precious that was intricately captured in a memorable album. The intricate planning and picture perfectness of our beautiful couple while planning their engagement photography session depicted their keen eye for details and the sense of unmatched teamwork that they brought to the table effortlessly.