2021 Weddings Are All About Bold Color
March, 8 2021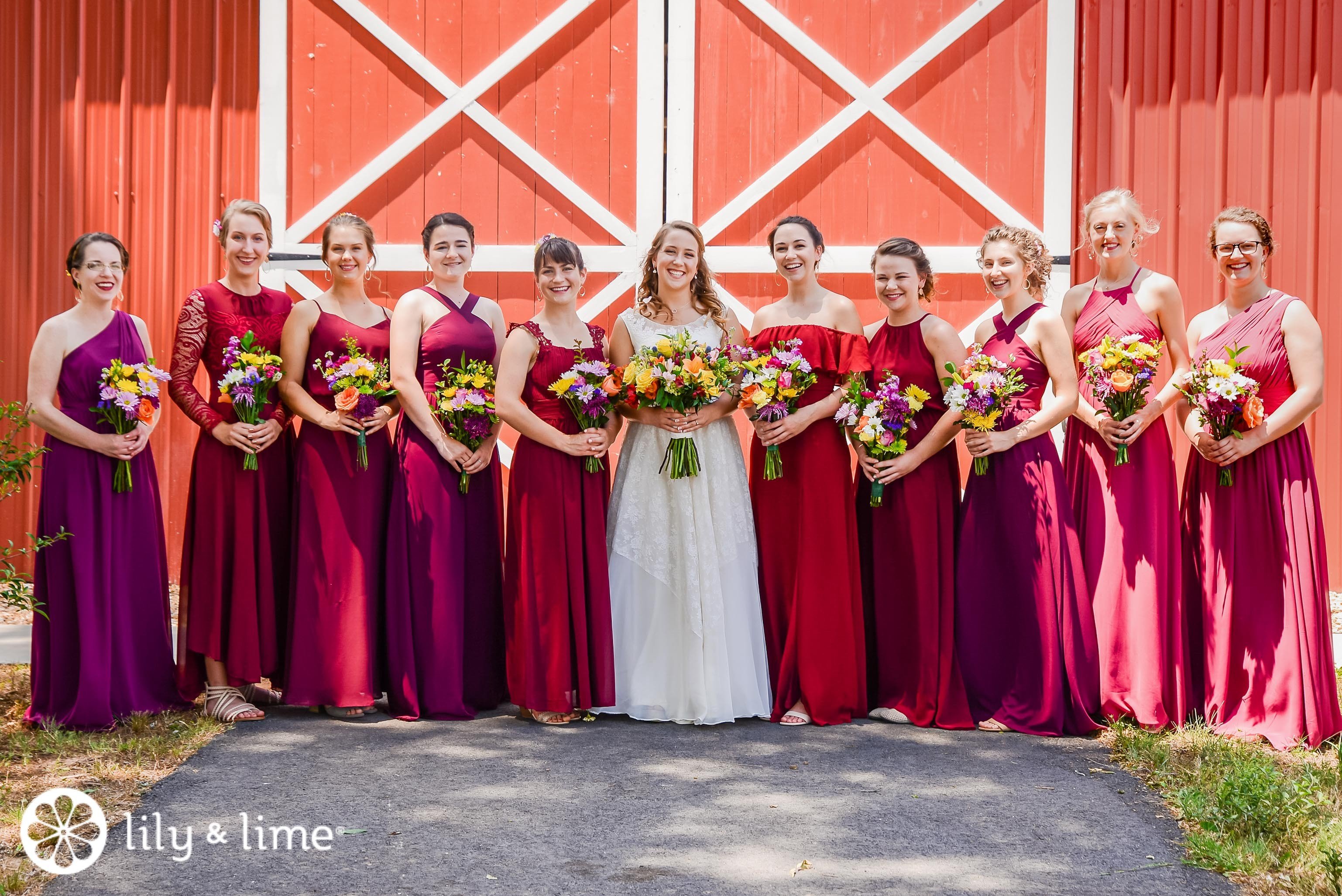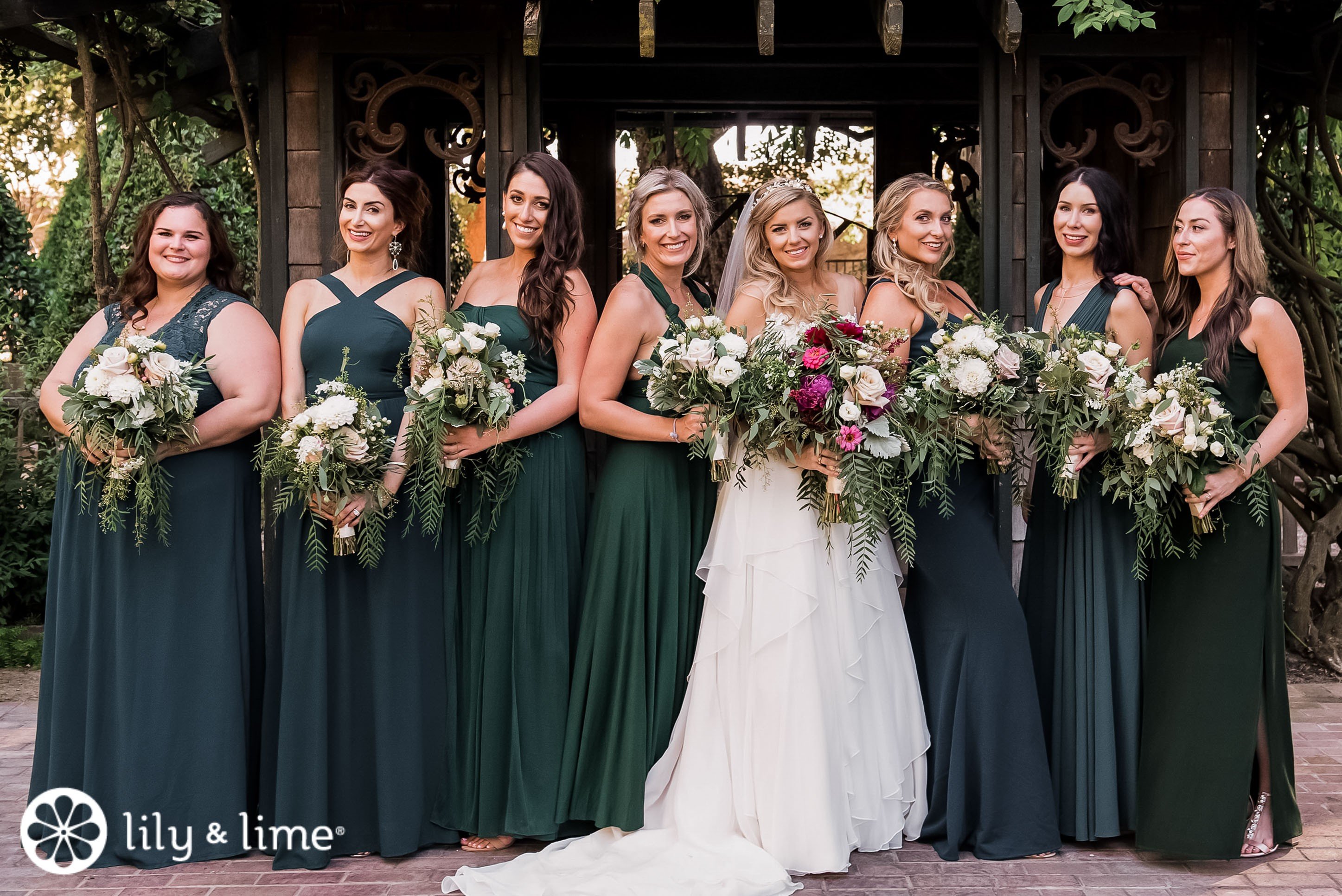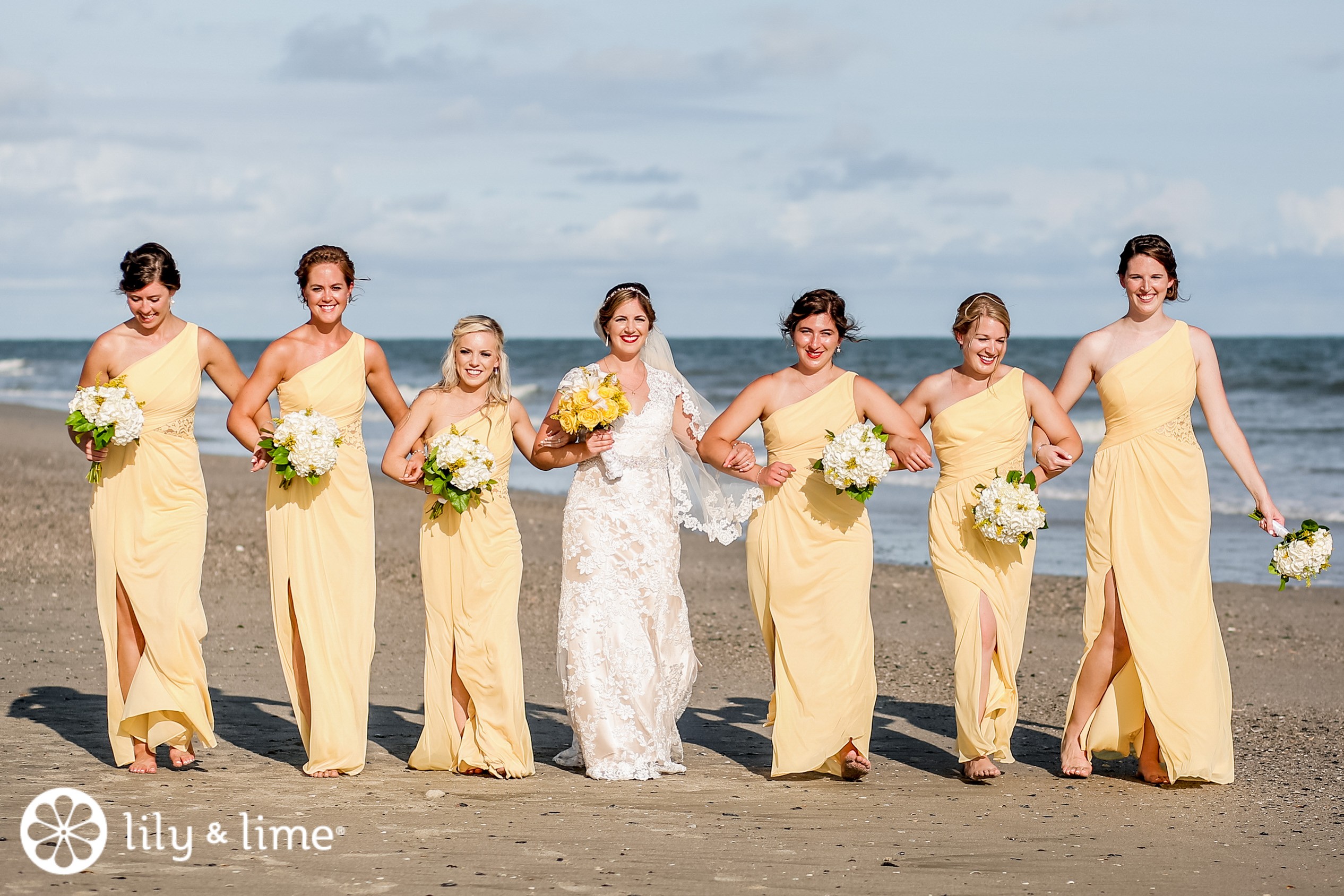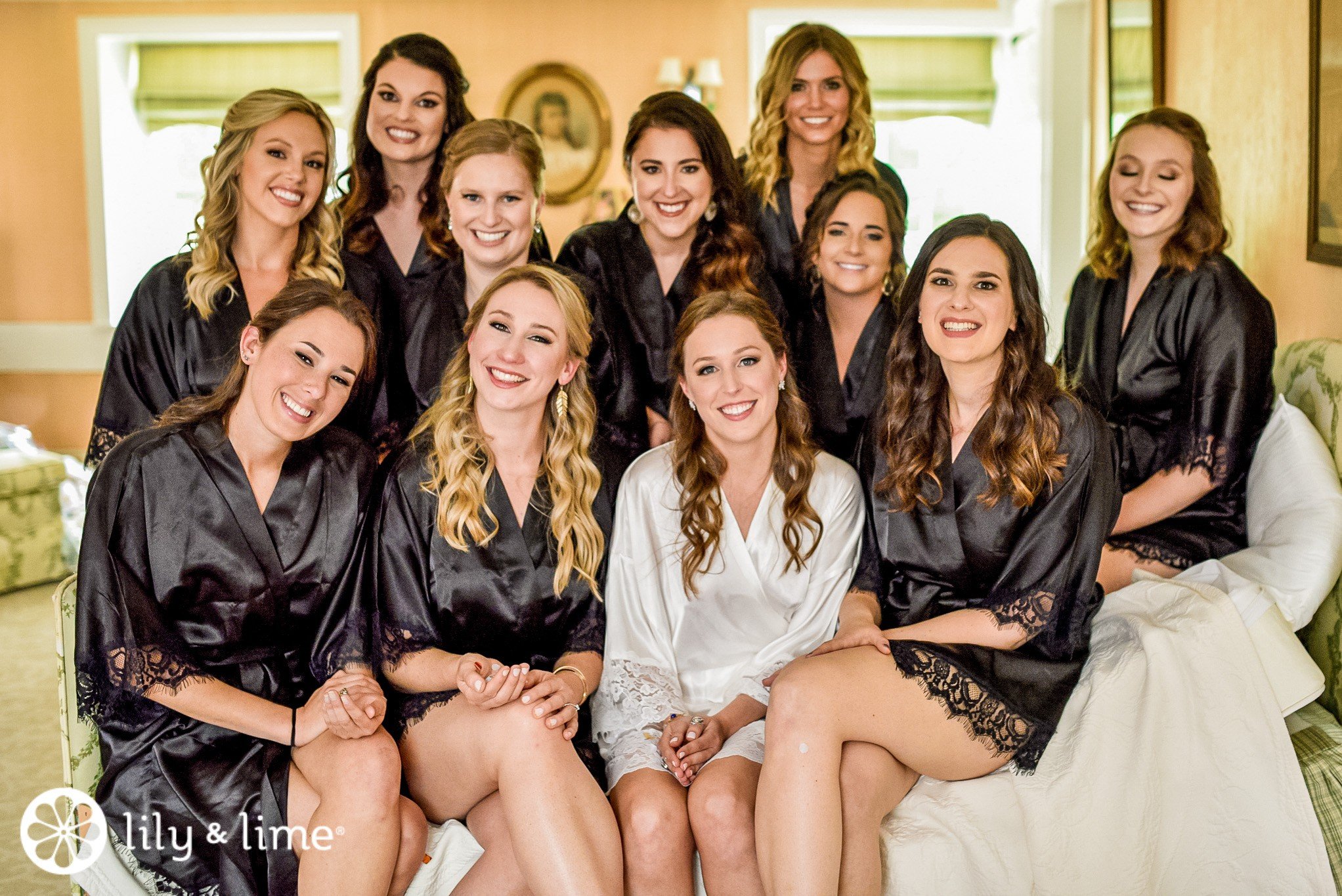 We often see how soft color palettes take over weddings showcasing neutrals, pinks, whites, and pastel shades. If you are also recently engaged or you have rescheduled your wedding, and looking for wedding inspirations for your color palette selection, you have to start your list by choosing a unique wedding color palette that will reverberate your unique personalities and make style statements. While talking about trending wedding colors for 2021, we cannot complete or start the list without mentioning dark and moody color palettes, that certainly brings elegance and drama to the table, making everything look sophisticated and chic.

While last year has been a total roller coaster ride for all our to-be married and recently engaged couples, it is needless to say why couples are choosing these not so ordinary and out of the box dark color palettes for their weddings in 2021. The dark hues accented with moody florals can give you an experience of drama and sophistication, without taking away from the cheerful celebratory moods of your nuptials, but will surely swoon your wedding guests, as it won't look anything like other weddings they've attended.

For every bride who loves a darker wedding palette but also wants to incorporate pink and white to their wedding day, they can deflect from the moody color scheme and dress up the tables with sequin linens or bring an all-white wedding cake with some dramatic richly colored flowers. The key to achieving a great bold wedding color design is finding the right balance. Here are some first looks of new wedding colors that are bold and dark, that you can expect to see everywhere in weddings throughout the next year, from attire to floral arrangements and beyond.


Here are some of our favorite bold wedding color palettes:

• Marigold
Often missed out in a world of gold and copper, marigold is perfect for making a statement especially when you are fond of bold choices. However, it is important to incorporate it in a way that makes sense to the choice of the entire wedding palette. For instance, fusing marigold in the bold color palette can be done with reception décor by incorporating colored candles or candle holders, or votive holders, to make it look very intentional instead of making it look like an afterthought. You can pair marigold with neutral shades or add in a splash of green or slate blue to make your wedding décor stand out. You can also pop in marigold via flowers, napkins, and other small details as the surrounding bold color palettes will be so different and yet look beautiful side by side.

• Navy Blue
Not the color of the sky or the ocean, but navy blue is an unmissable color if you love a unique jewel-toned wedding palette that can also be used as main wedding colors. It can be the focal point of your bold color palette as this rich color tone stands out among other colors. Navy blue is a gorgeous choice for bold table linens, where you can bring in contrast with other elements on the same reception table like a mix of orange, red, burgundy, and white flowers. You can also fuse navy blue details via reception décor accessories if you don't want your palette to be too dark, by incorporating navy blue centerpieces like flower vases, candles, or votive holders. The color navy blue adds a note of old wedding tradition and royalty to a bold wedding color palette.

• Emerald Green
Another powerful main wedding color choice, emerald green is a jewel-toned green which is one of the most requested color palettes for hosting inspirational winter weddings. Along with turning everything look and feel luxurious, this flexible color from the family of green can be used as the primary color which can be also paired with gold and white or as an accented color when paired with deep and jewel-toned color palettes with navy blue and burgundy. You can use emerald green for your wedding reception décor as the focal point by fusing it in the big details like linens and furniture or opt to add small splashes in items like candle holders or ribbons or centerpieces. You can also dot your wedding flowers or reception table with emerald green or speckle in touches of blush and a light blue to lighten the look when used as the primary color. Emerald green reveals a modern sensibility and often comes with inventive, non-traditional florals. Thanks to the increasing volume of eco-talk, this shade of green is also a prominent hue at environmentally-conscious weddings.

• Deep Burgundy
Passionate, dramatic, and dripping with desire, this romantic hue hints at deep lows, higher highs, and a triumphant peak. Considered to be perfect for fall weddings, deep burgundy is often combined with warm orange tones for a completely retro and vintage wedding look with a dash of edge and unconventional. This moody wedding color palette has no literal ends to the ways that it can be incorporated into your fall wedding décor. One of the most popular fall color palette addition, deep burgundy can be your primary wedding color with big and bold splashes in the wedding florals and reception décor, or in case of weddings in other seasons apart from fall, it can be incorporated as a secondary color, where you can use it as a detailed accent paired with warm tones such as peach or cranberry to bring in contrast to the table. Often paired with crisp white and black in gorgeous toiles or other classic patterns, and sure to show up in tandem with tons of rose petals.

• Black
Far from being shocking, black is not only reserved for groomsmen tuxedos and bridesmaid dresses, but, this sophisticated, mysterious, assertive, and nostalgic color is just the perfect addition to make your wedding reception décor look moody and bold. It is amazing to see how couples get creative around this mysteriously sophisticated color tone, especially for formal weddings, as the black color palette makes your wedding feel darkly elegant. The black color palette might lend a clean and graphic look to the wedding, or show up in evocative, Victorian-esque forms, such as black Callas and rooster-feather collars. You can add it to the candlesticks on napkins for small details or combine it with antique gold and jewel tones to make your palette a little richer.

• Teal
Fun-loving and fresh with a touch of edge and energy, the teal is a trending wedding color palette that pairs well with so many colors and works great in any wedding season. Often paired with coral, tangerine, sunny yellow, red, and turquoise, the teal color palette is also amazing when added with metallics like silver, gold, and copper. Showing up in plenty of other spaces, it is often paired with chocolate brown for brides who want a fun and modern color palette. Teal is the perfect color to play with gradients and you can bring it in by custom ordering your wedding cake or wedding dessert alternatives in teal to white gradients or decorate your wedding flowers in teal gradients. It's moody, a little edgy, and reminds of rich jewel tones. When you pair it with burnt orange, it's absolutely perfect for fall. What's great about teal is that it can work well with so many different colors.

• Plum
With a strong historical association with royalty and luxury, the plum color has been considered 'sacred' for weddings. It can be really tricky to choose purple when it comes to fall weddings, but if you have been looking to host a dark and Halloween themed wedding, then you cannot think of anything that doesn't have this dark and deep hue of purple. This mysterious, glamorous, and mature color looks amazing when paired with other complex hues like charcoal or even black and looks even more amazing when fused with feathers, brooding florals, and few Goth-Edwardian touches. Without giving a very holiday or casual feel, the dark shades of plum pairs perfectly with darker flowers and gorgeous greens for a completely luxurious wedding look. This fall wedding shade looks perfect in the big details as well as in the small details of wedding reception décor, such as decorative elements on your reception tables, or to add contrast to your bridal bouquet.

• Slate Gray
One of our wedding favorites when it comes to color palettes for fall weddings, the deep, dark, and dramatic slate gray is a classic dark wedding palette. There are so many ways to incorporate this amazing shade into your wedding décor. For instance, you can use it simply as a background to set the tone for other colors to shine through- like spreading out simple linen for your reception table as it can set the stage to create the perfect canvas for your reception table décor. Or you can pair slate gray with shades of rich purple and lighter shades of gray for a sultry décor scheme as the deep color will allow lighter flowers to pop against it. Slate gray in a wedding represents wealth and glamour in an understated and sultry way. Lately, slate gray has deposed champagne as one of the hottest neutrals in weddings as it is modern, understated, sleek, and retro.

• Copper
Representing lavishness, luxury, warmth, and tradition, and with a striking similarity with champagne and gold, the color copper is the perfect metallic mix for your weddings, that not only looks gorgeous for any time of the year but is a great way to complement any color scheme for your wedding. Making everything look stunning and sophisticated in an instant, a copper color scheme can be utilized in any way, ranging from sprucing up florals in a copper vase to incorporating a subtle splash of copper in your flatware for your wedding reception. It can also be paired with earth tones like red and yellow as well as with deep and moody color shades like dark purples and blues.

• Burnt Orange
Warm and darker colors have been a rising trend in the wedding industry. Perfect for couples who love Bohemian style and new prairie fashion weddings, the burnt orange color palette can feel perfectly rustic and free-spirited. It is the perfect balance between orange and brown, along with being a very strong color choice that looks amazing in fabrics, burnt orange has been considered as a bright choice for trendy brides and grooms getting married in a warm atmosphere in the summer and fall seasons. From using dried flowers in wedding florals to incorporating the color in table décor, the burnt orange color palette has a very modern look as well as it carries a relaxed Bohemian style, making it the perfectly balanced choice for both modern and casual weddings. If you want to opt for a more natural palette, consider pairing up burnt orange with mustards and greens as these colors look stunning yet are rarely featured together.

• Forest Green
Nothing screams an inspirational fall wedding color palette like the color forest green! Especially if you are planning to host an outdoor wedding during the autumn season, forest green colored wedding reception décor can add a stunning contrast when paired with wood tones or golds. When paired with jewel tones like navy blue and deep burgundy, forest green can be the loveliest wedding color palette for autumn weddings. However, you would not want to overdo it as the shade of this green has the tendency to overshadow everything else. The best trick is to include it in ways that make more sense rather than just attaching it to wedding florals, like pair this shade with simple and natural browns, or make it your main color, paired with whites and creams for a soft statement.

Loved by couples who want to make their wedding stand out, the bold color palettes are not only beautiful but are known for transforming the entire ambiance into an original and memorable setting. Moody and dark tones for weddings are especially preferred for inspirational fall weddings as it highlights the super beautiful season along with creating an avant-garde feel for impressing your guests. A super chic option for fall brides, the dramatic bold hues and rich wedding colors bring to mind the romance, emotion, and fantasy all associated with saying "I do" to your soulmate. Ranging from sultry shades like emerald green and deep burgundy to unique wedding colors like teal and vibrant purple, your selection of moody wedding colors will help you set the tone of your day.