Destination Wedding Details for Home - Details that Feel Far Away
July, 13 2021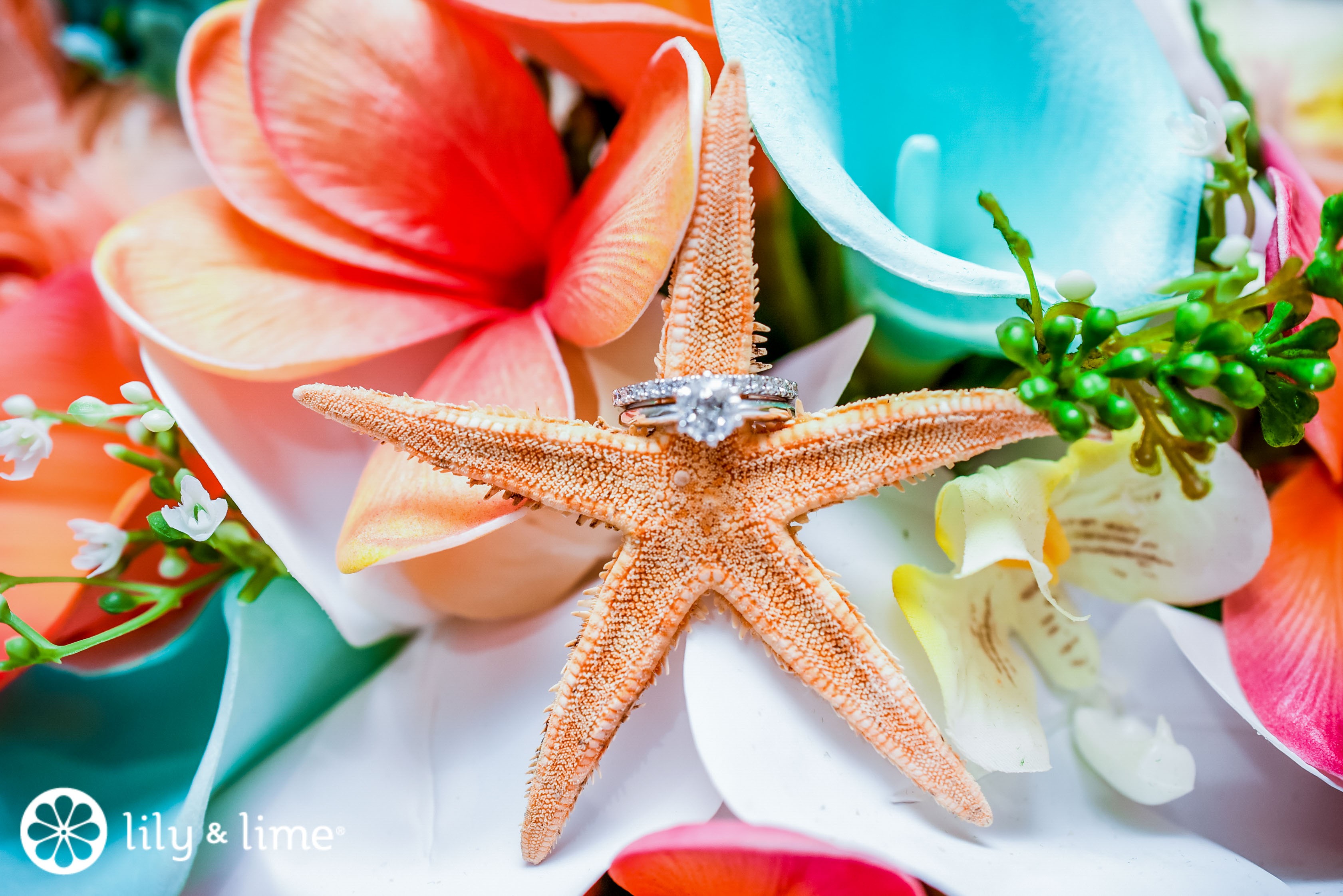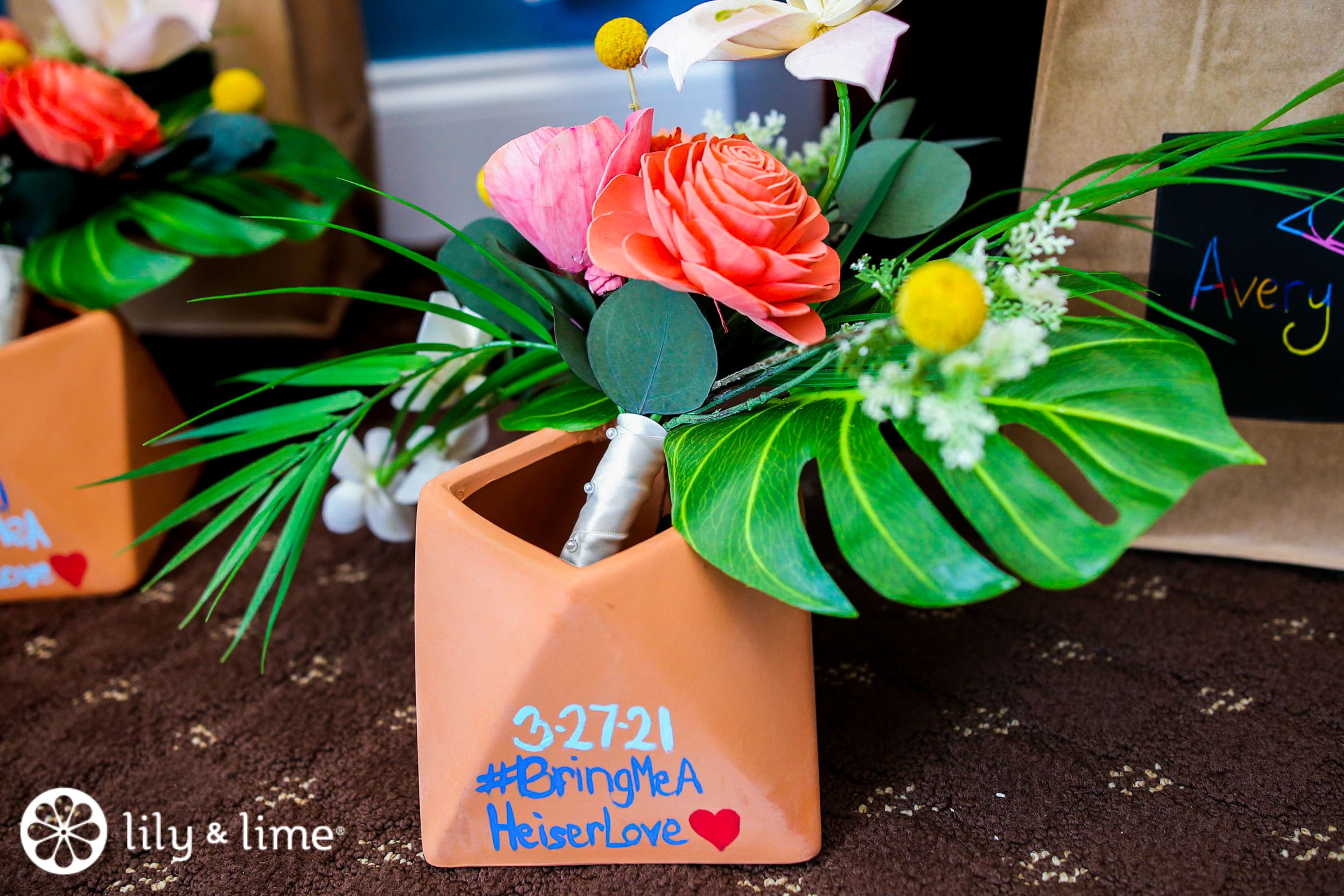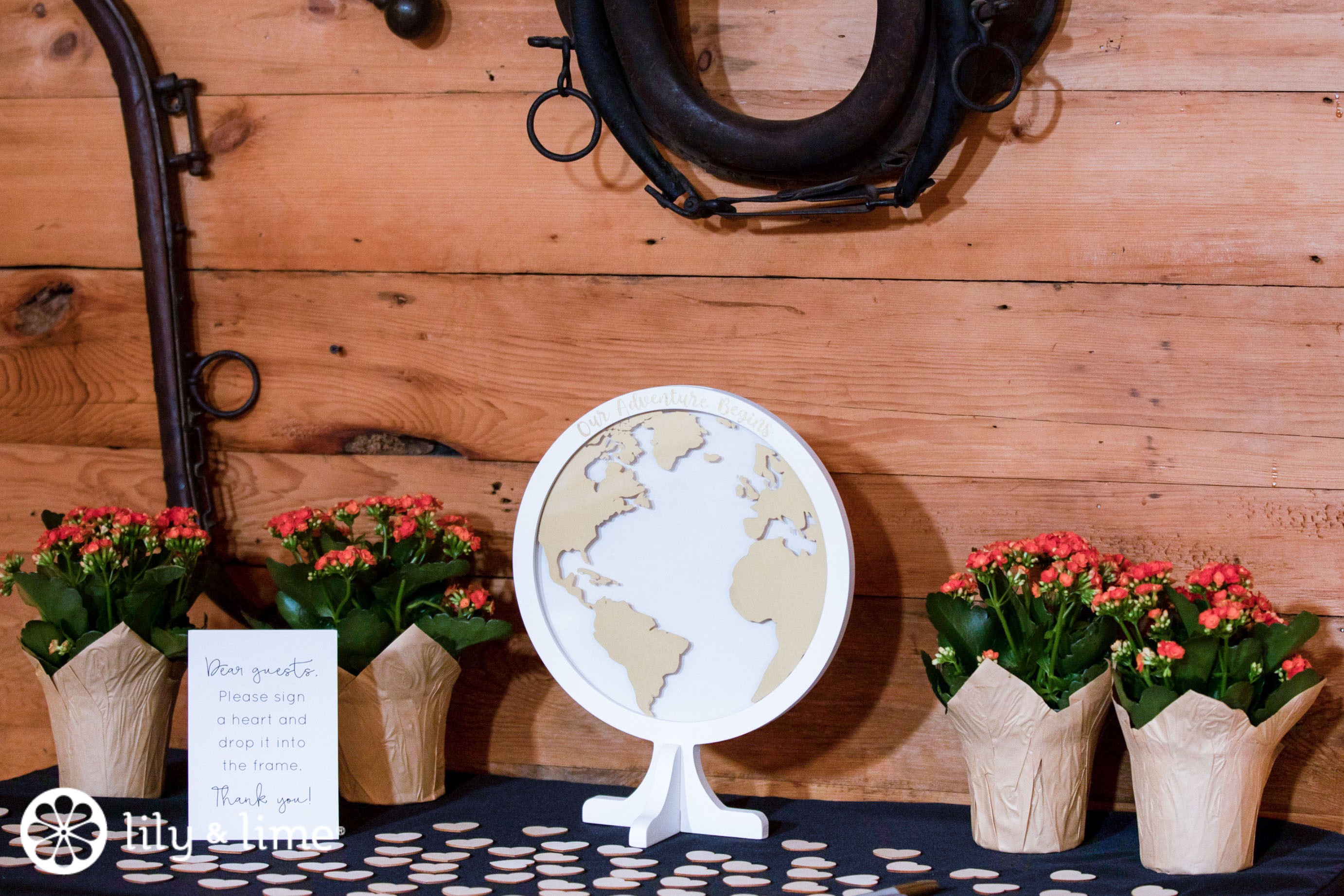 There are weddings and then there are destination weddings. Whether you love traveling across the globe with beau by your side or are simply fascinated by a certain location you've toured once and your heart is encapsulated by its charm, a destination wedding is sure to come to your mind, and we don't blame you. Hosting a destination wedding has become a popular option for to-be-married couples for many reasons. With endless beautiful locations with sheer natural glory, types of climates, and wedding styles, a destination wedding is the perfect opportunity to go away to an exotic place with the love of your life, your closest family members and friends, and celebrate a new beginning while being surrounded by so much of love and light. Having an intimate wedding in one of the best destination wedding locations of the world can basically let you enjoy a two-for-one wedding and honeymoon.
However, with the recent turn of events when the world has shifted indoors, there are many to-be-married couples who ditched their original traditional wedding plans and opted for intimate wedding ideas to begin their love story. Since more and more couples are looking for small and intimate wedding inspirations, it is likely that they won't be having a destination wedding at a faraway location, as it endangers the well-being of both the couples and their dear ones (as there will be traveling involved). Hence, with the rise of small wedding ideas like hosting brunch weddings instead of a traditional big fat celebration or going for an intimate minimony instead of going for a luxe honeymoon, there is a veritable shift for couples towards private wedding celebrations in cozy and intimate surroundings.
So now, when all the destination wedding reception plans are being snoozed, it is possible to bring the "destination" to your wedding without actually going there. With all the tips and ideas for destination weddings at home, you can have your dream wedding celebration which you initially planned miles away from home, in the comfort of your own home or a nearby spot. Hence, if you are now wondering how to plan a destination wedding on a small budget at home, read on to find how you can add travel-inspired ideas to your big day and showcase your wild and free spirits through the details.
Ideas To Have A Destination Wedding At Home With Chic Details:
Destination wedding themed wedding stationery
The best way to introduce the wedding theme to your guests is to send them memorable wedding invites, that'll set your destination wedding ideas into motion and prepare them for what to expect on your big day. From designing an unforgettable guest book with flying plane motifs that can also act as a beautiful keepsake to getting your guests in a traveling mood by sending out boarding pass-themed wedding invites along with a fresh lei garland, a beautiful shell, or your favorite bottle of wine, your destination wedding planning guide starts with travel-inspired wedding stationery. With ideas like postcards and luggage tags placed as wedding menus, table place cards, thank you cards, and escort cards along with sending a personalized welcome letter in the form of a travel brochure, the world is your oyster when it comes to planning destination wedding events at home. These gorgeous wedding stationery ideas can also double up as wedding favor ideas so that your guests remember your day fondly even years later.
Travel themed entertainment ideas
Say cheers and welcome your guests to this destination-themed soirée with fun cocktail hour ideas. For instance, set up a tequila bar at your Mexican destination wedding's cocktail hour with an assortment of premium tequilas like Jamaican black rum or Caribbean white rum and serve with premium customized shot glasses that can also be given away as guest favors. Similarly, a cup of hot cocoa or mulled cider in a chilly locale can complete your "wedding in the mountains" theme. For a complete Dominican or Cuban destination wedding theme, set up a cigar roller with custom matches with the monogrammed details featuring the initials of your guests' names. You can also entertain your guests with some of the local flairs like bringing Salsa dancers for a Puerto Rico-themed wedding or hula dancers in a Hawaii wedding or a steel drum band for a Caribbean destination wedding. From sunrise yoga for a beach-themed wedding to setting up a Ferris wheel on-site for a vintage funfair-themed wedding, ideas to channel out your wanderlust for some incredible places for a destination wedding by hinting with details that these places are famous for.
Wanderlust themed wedding decorations
Put up some brilliant wedding decor ideas for a destination-themed wedding, and you're already halfway there in half or even less destination wedding cost for guests. Ideas like putting up "message in a bottle" that features a medium-sized corked glass with a personalized message with sparkling sand and seashells as a welcome gift for every guest goes a long way in celebrating a nautical-themed wedding for a couple who loves cruising. Similarly, paper planes saying "love is in the air" placed as escort cards or luggage tags serving as tassel cards, the ideas for decorating your reception with destination details are endless. You can add some travel-themed touches to your wedding day by DIYing triangle garland using vintage map paper and hanging it as a ceremony backdrop or setting up a photo wall filled with vintage-inspired travel postcards, from where your guests can pick their favorite and take home as a souvenir. Planning a destination wedding checklist can also include a beautiful map wedding sign that says quotes like "Love makes the world go round" or "Travel makes us happy," which combines both love and travel, two of our favorite things!
Personalized wedding favor ideas
Give mementos or tokens to your loved ones from your destination wedding at home reception so that they can remember this beautiful day in a fond way whenever they come across the gift. From gifting your guests stylish and completely customized luggage tags which can unify the wedding party as one to cute map tags placed as wedding decor to be later gifted away as favors can be a unique spin to your destination wedding planning. There are several customizable options like adorable mini-adventure soaps, luggage tag favors that say "And so the adventure begins," airplane bottle openers, foil-wrapped globe candies, sunscreen and lip balm combo for an unforgettable beach-themed wedding, or even vintage travel inspired coasters that can adorn the homes of your guests once the wedding is over. If you're looking to scentscape your wedding, then look for gorgeous mini personalized candles and customize the color and font of the candle labels and add fragrances like rose petals, French lavender, pine, or cypress that will remind everyone how your wedding smelled like every time they light the wicks.
Travel themed wedding cakes
If you are looking for ideas to throw a grand celebration with travel wedding themes at half of the original destination wedding cost, then there are little details in your wedding that can add up as big ones. For instance, your wedding cake! There are so many chic and clever ideas to add travel-inspired details to wedding cakes. From using a flying airplane or a spinning globe as cake toppers to highlight the idea of wanderlust in a stylish and minimalist way to designing a bold wedding cake in the shape of stacked vintage suitcases in bold and contrasting colors, there are chic ways to soothe the sugar tooth on your wedding. We've seen so many couples bringing the best of destination wedding resources to their wedding dessert planning. From a creative wedding cake featuring the newlywed couple's favorite cities to a chic wedding cake featuring a gold world map in gold glitters, a chic travel-themed wedding cake is the perfect way to celebrate your free-spirited souls.
Bridal bouquets and wedding flowers
Probably the first point to tick off your bridal list of destination wedding planning is selecting a bridal bouquet that tells a million love stories intertwined with mountains, beaches, deserts, and tropical forestlands. We've come across so many pretty bridal bouquet ideas for various seasons and themes that have managed to capture the best of our poetic senses. From brides and bridesmaids carrying seashell and starfish wedding flowers and beautiful DIY brooch bouquets for a beach themed wedding to unique summer suiting combinations of grooms and groomsmen displaying orchid themed embellishments for a tropical wedding, we've seen how the choice of bouquets and wedding flowers make a huge difference in celebrating the chosen wedding theme and style. For your destination wedding at home, you can consider a bouquet of map paper or fabric flowers, or tie a travel-themed ribbon (one with map drawings) to your bridal bouquet, or add a personalized silver map charm to the bunch of your favorite blooms.
Alternative reception table centerpiece ideas
Even if your wedding day is not happening at your desired destination wedding location, you can always bring the elements of that particular spot to the decor of your wedding. As an alternative to classic floral centerpiece ideas, let your imagination have some fun and bring the best of your favorite wedding spot in the world right on your reception tables. Your travel-inspired centerpieces for the reception can be anything from spinning globes and stacked suitcases to miniature hot air balloons and edible passports. But if you're a flower person, then go for floral centerpieces by using map flowers in the vases with recyclable aluminum stems. For all the DIY savvy couples, throw a little pre-wedding party with your gang of best friends and ask them to paint tiny globes personalized with your favorite texts, quotes, dates, etc. Similarly, travel-themed candle holders or nautical glass candle holders can be ideal for hosting a rustic nautical themed or beach wedding at home.
Ring boxes and pillows that say "bon voyage"
Once your wedding rings are picked, think about how you want to store and present them on your wedding day that can explain your travel-themed celebration. Personalized ring pillows and boxes can be a stylish way to exude your destination wedding theme as the ring bearer walks down the aisle carrying it and displaying it to everyone present at the ceremony. It can also be used as a lovely keepsake to remember your big day after the wedding. From engraved ring boxes with favorite adventure quotes and customized satin ring bearer pillow with blue and ivory nautical details to beautiful wooden ring boxes with sand from the favorite vacation spot and tiny treasure chests customized as ring boxes, there are incredible ideas out there that can exude a feeling of adventure and love.
Wedding jewelry that screams "escapes"
The choice of wedding jewelry is a great way to show off your love for travel. With a lot of travel-themed jewelry options which can be worn in an obvious way or in a more discreet fashion, your travel jewelry ideas can be endless. From brides wearing a sapphire blue earth necklace displaying the world map in a blue-shaped heart to grooms wearing handmade world map boutonnieres and gold airplane cufflinks, we've seen many chic and sophisticated wedding jewelry options worn by modern couples who love to travel. You can also wear customized jewelry like solid sterling silver stud earrings which are cut in the shape of a map of your favorite holiday destination or even silk wrap bracelets that say "wanderlust," or globe or map cufflinks to show off a groom's love of travel.
There are so many ideas to infuse your love for "globe-trotting" into the big wedding day that can make your loved ones kick their shoes and dance a little more on your reception night. From dressing up your wedding with tropical touches that can take you to the exotic beaches of the Bahamas instantly to set up warm coffee and cocoa stations for your winter wedding, the intricate details of a wedding day make a huge difference in the look and feel of the big day. The cute and cozy small destination wedding ideas for homes can be your best bet at bringing your favorite vacation without stepping out of your comfort zone.
\
\