Best of: Personalized DIY Wedding Stationery Ideas
June, 18 2021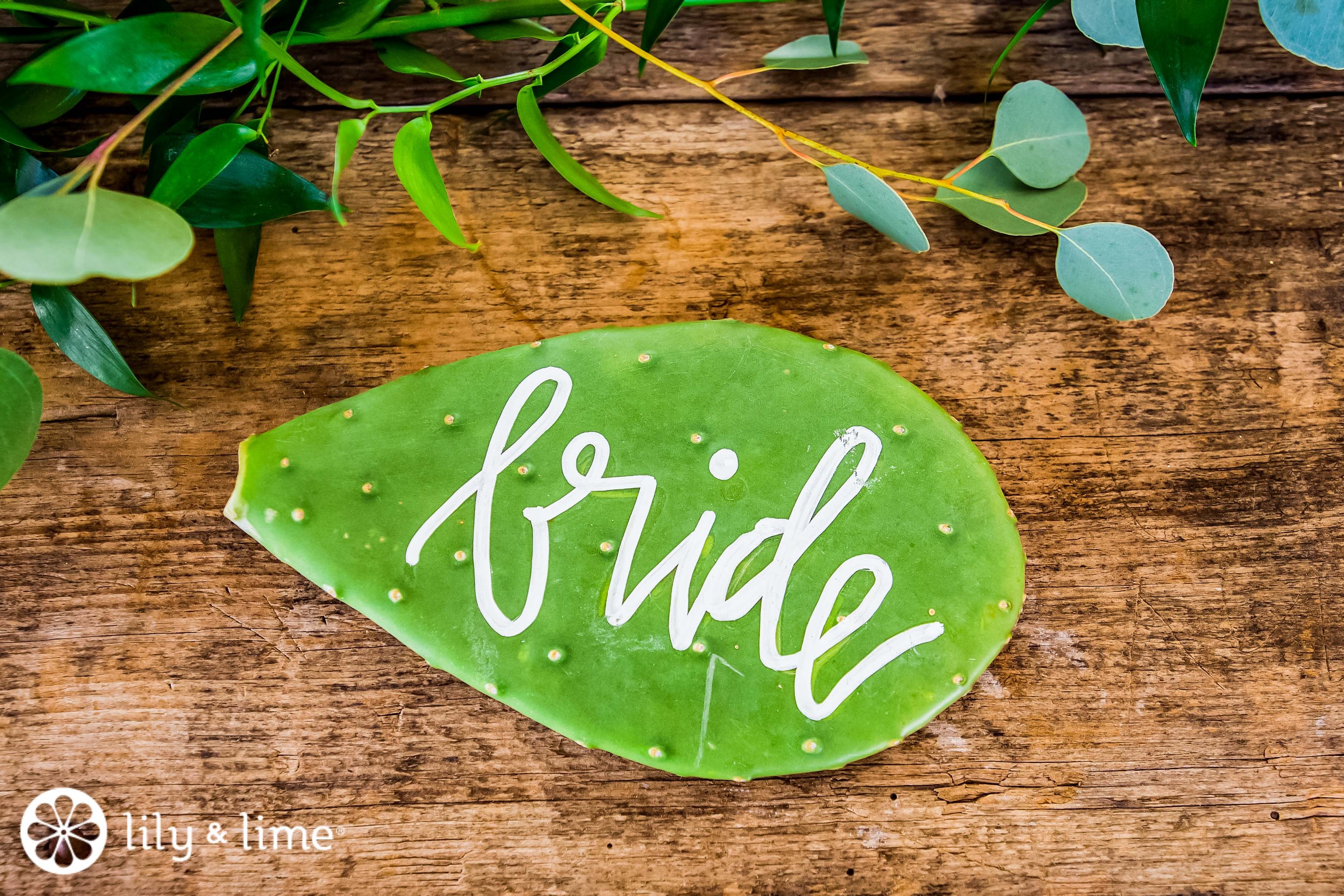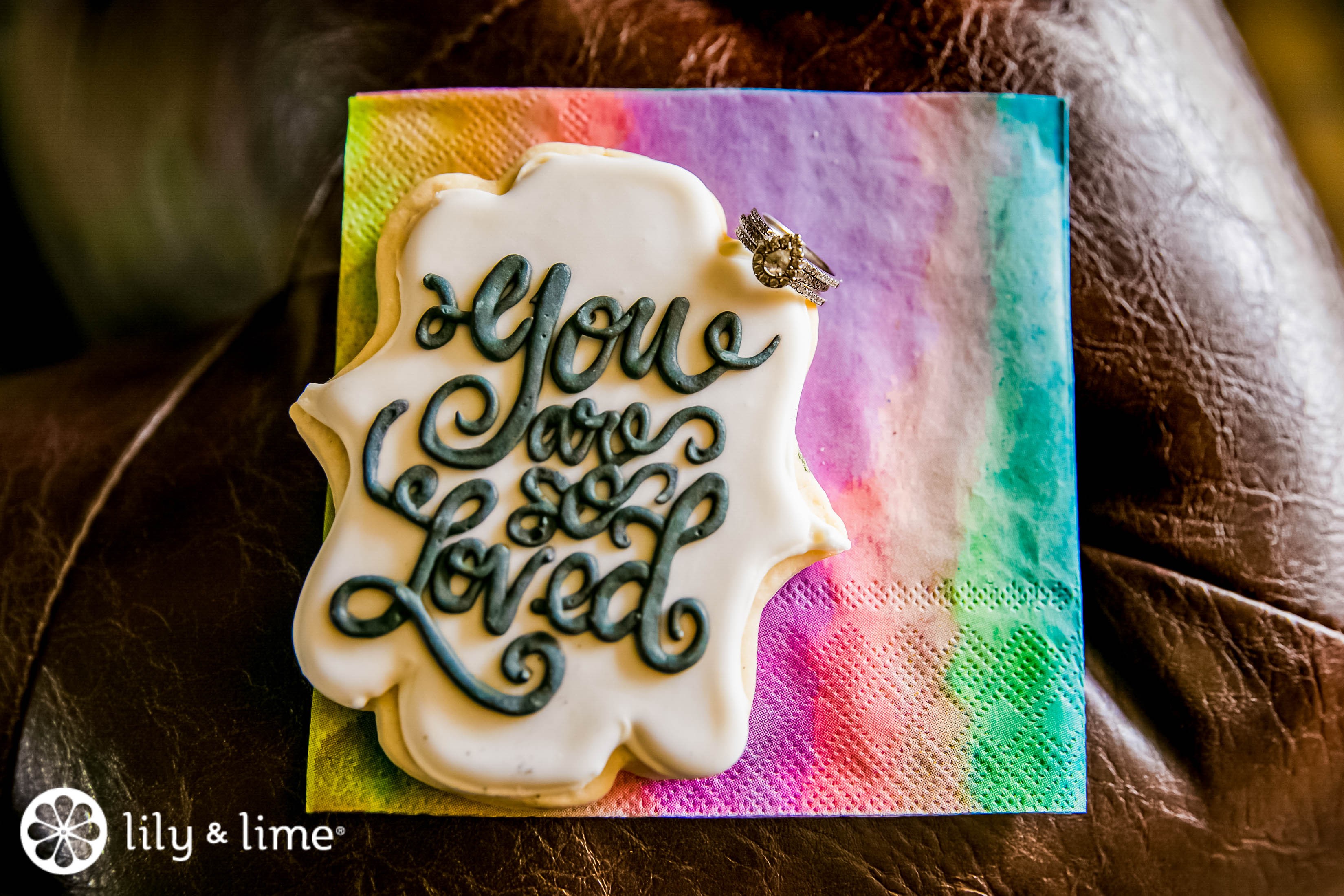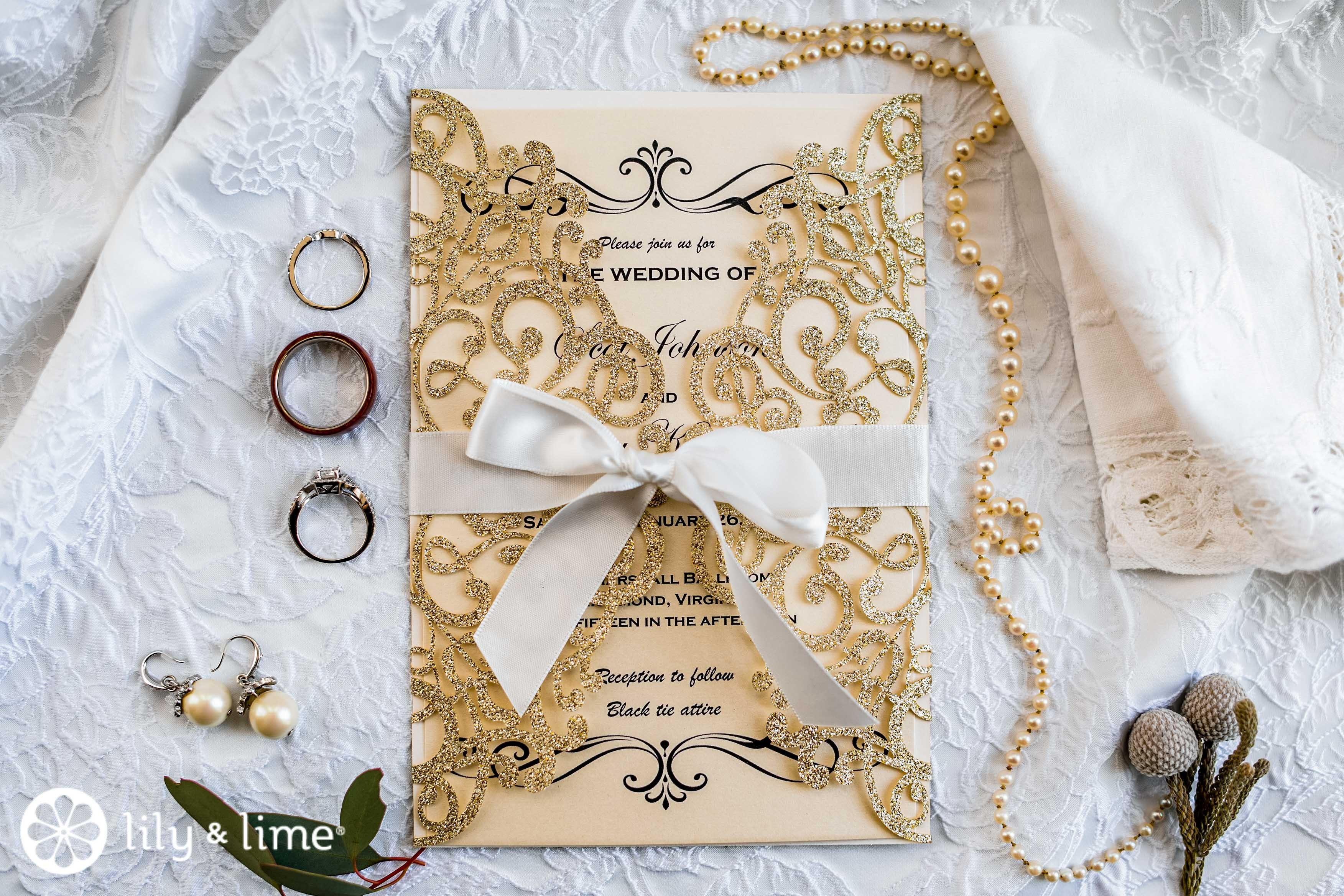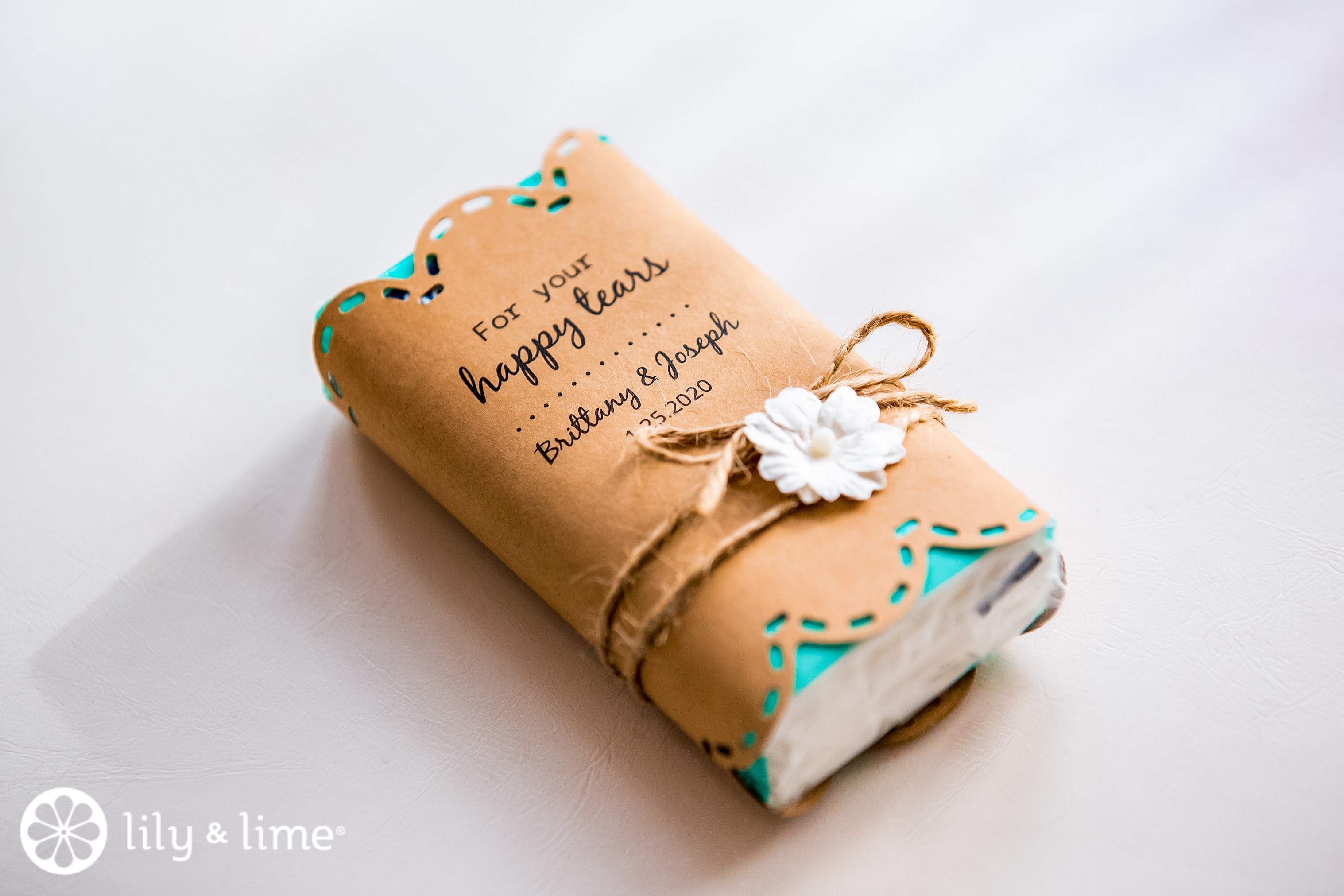 If you think a wedding is all about the wedding dress, wedding venue, fancy arbor, and wedding guests, then let us tell you honey that the devil is in the details. So it only makes sense that you prioritize your wedding stationery! Not only these elements make your wedding day an easy breeze for your loved ones but also speak a lot about your and your soon-to-be spouse's personality! If you are a bride on a generous budget you might want to read this blog further. Here we will help you in exploring interesting ways you could DIY your super helpful wedding day stationery. DIY-ing them might sound complicated, but in reality, it's a no-brainer!
Even if you are a digital kind of person or eco-conscious couple, you would require your wedding stationery before the wedding day, on the wedding day, and even after the wedding day. Micro weddings or gala affairs, weddings can't do without big little paper goods or essential stationery whether it's a simple courthouse wedding or a wedding in a rural site that not everybody on your guest list is aware of, or a hotel wedding hosting several weddings on the same day when your wedding is scheduled. So if your wedding stationery checklist is ready let's move ahead to the next step of the planning process, which is to filter the items that you can DIY amongst all the things you'll need to print or have created for your wedding. Before you order your stationery, it's always a smart idea to put together a list of all the things you can DIY to personalize your wedding while saving a buck or two. So have a look at the list ahead and pick out the stationery that you yourself can take charge of. Engagement party invitations, bridesmaid proposal cards, save the date cards, bridal shower invitations, bridal shower thank you cards, wedding invitation suite, bachelor/bachelorette party invitations, ceremony programs, guest book, escort cards/escort board, place cards, table numbers, menus, wedding table thank you notes to guests, wedding welcome bag notes, tags or labels, wedding signs, thank you cards, a few stationery recommendations, the ultimate wedding stationery timeline, and so on (Duh! You may add to the list a cute romantic handwritten letter for your sweetheart!).
Wedding Invitations: When we talk about wedding stationery, wedding invites are the first thing that comes to mind. The sky's the limit whether you want to DIY wedding invites right from scratch or give your personal touch to the ones professionally made. And the best part is you can use your favorite tools for the DIY wedding invitation project. From watercolors, acrylic paints, and calligraphy pens in your favorite shade to paintbrushes, ribbon, thread, dried or fresh flowers of your choice, string or wax seals, gold leaf flakes or gold paint, and personalized wedding stamp that match your color scheme to pattern cutter or punch, you can arrange the tools that you are hands-on with and let your creative juices flow. If you ask us to put in our two cents then our favorite DIY wedding invite is the one that requires less manual effort like a cut-out design wedding invitations as coloring and calligraphy the card might require a lot of proficiency, attention, and of course time. And for that, you would just need a pattern-cutter or punch and a shop-bought high-quality card. A gorgeous trim or cut-out design along the edges of your stationery can make a statement for your big day. If you're skilled at paper cutting, you can print out more intricate designs to utilize as a template. For your vintage-themed wedding invitations, you could take inspiration from this article. Many couples these days are turning to eco-friendly ways of hosting weddings and if you're one of them and are looking for DIY eco-friendly wedding invitation ideas, mywedding.com has got your back.
Ceremony Signs: This is something you can go paperless for. Easily overlooked, this small detail can be extremely helpful when posted around at your wedding and superbly resonate with your personality if DIY-ed. How about forgoing printed programs and writing out the ceremony information and wedding party names instead! Or navigating people from the parking lot to the ceremony space or even putting a cocktail menu on display. When would you show off your fancy penmanship skills if not now! Or ask someone from your bridal party who is a master of calligraphy. Wooden signs can make excellent welcome boards for your wedding. Not only they are easy to make but also cost you minimal. You can even place them outside as long as you use waterproof paint. Here are a few DIY ideas to inspire your own wedding day signage. From a handwritten wooden hashtag sign, chalkboard timeline sign, chalkboard-painted vintage door, and calligraphed 'Here comes the bride' sign to various other wooden directional signs worded with the paint of your choice, the world is your oyster when you put your creative hat on.
Escort Cards/Place Cards. Help your guests locate their seats in your unique adorable style with cute DIY escort cards. There are numerous easy-breezy ways to create inspired seating cards and displays with your own two hands that too without hurting your bank account. Think balloons, cocktail umbrellas, paper crafts, even clothespins. The cute name tag stamped cards are super-duper easy and great for a modern wedding with a slight sense of humor plus you could probably create them all in less than a couple of hours. Play with different inks or the same color to nail the design you have in your mind. Or add a dash o' whimsy to the place cards by using a tiny balloon attached to a long bamboo stick. You can then insert the place card into a cookie, cupcake, planter, or piece of fruit at each place setting. Another cute and colorful idea involves honeycomb-style details that have been making quite a splash for years. Turn them into colorful place cards by attaching them to a paint chip-inspired card with a matching watercolor swipe along the bottom. For ease, use colors instead of table numbers, separating each table by different colors or shades. We love the clever ideas where your escort cards act as a sweet guest favor as well. Case in point: Mini bundles of preserved roses. Prepare a cone out of thick paper, slip blooms then add a table assignment and attach a ribbon for hanging on a display board. The joy of joys- they will last for years and can be assembled well ahead of your big day as they need no water. There is no better way to keep your day fresh in your guests' minds for months to come! Another colorful escort-card display cum sweet guest takeaway idea that we adore is lovely sheer pouches stuffed with a mini notebook, boasting a bold, bright, and fun pattern.
Table Numbers & Holders for Weddings: After they get their place cards, your guests will make their way to their respective tables and some creative DIY table number holders can make the moment count. Think glass/acrylic numbers, vintage gold frames (you could buy it from a flea market or thrift store), faux flowers, origami, tea lights, one-dollar glass pillar candles, wooden planter centerpieces. Effortlessly beautiful table numbers don't have to cost an arm and a leg. You can paint the table number on a centerpiece or make it using your crafty mind that matches your overall wedding concept. How about transforming old, unused books into stunning gilded table numbers! Fashioning table numbers from vintage books is a wonderful way to flaunt your love of literature while showing your guests to their seats. Adding sophistication to your guest table, a bottle of wine or champagne with a table number hang tag around its neck is a classy DIY table number idea for the toast on the table. Before dinner, it will act as a table number holder. Once all your guests are seated, the person in charge of the toast can direct each guest to pour some wine or champagne for themselves. Not only a bottle but also its cork can make an incredible table number if you treat it as a stand for the hand-written number. Easy, eye-catchy, and cheap!
Wedding Thank-You Notes: We adore this schmaltzy wedding trend! This final piece of the wedding paper puzzle, thank you cards are most certainly a bridal "do." There is a bucket full of ways to creatively make your guests feel your gratitude! One of our favorite ideas for creating a personalized DIY wedding thank-you note that is unique as well is when newlyweds send gift-givers postcards with their picture donning duds emblazoned with cute messages. If you also liked the idea then you may take a cue from here to word your thank-you messages. Another charming way of thanking them is keeping a postcard with a thank-you note on one side and a menu on the other and a cute custom pin with a message or image of your choice. You may tuck your DIY thank-you combo into the napkin's pocket fold arranged at your reception tables. You might want to take help from websites like zazzle.com to customize the buttons. One idea that most millennial couples are implementing these days is making a thank-you sign or chalkboard to hold while having couple photo sessions on their big day in advance and printing them later to turn them into sweet thank-you notes. Mpix, Zazzle, and Shutterfly are the vendors that can easily do it for you. Not only it is a fun and whimsical way to add a bit of a flair to your wedding photos but also is an incredible way to incorporate your wedding photographs into your thank-you notes post big day! Thanking all your loved ones who attended your wedding is a sweet gesture and a must-do for the guests who brought a gift. Assign someone to take a note of who gave what so you can thank them in your note and appropriately so.
Save the Date Cards: Once you've set a date, it's time to send out save-the-date cards. And DIY-ed save-the-date cards are having their own moment right now. Save-the-dates and invitations that match the wedding theme will help to create a look of cohesiveness and your personal touch will make them adorable while saving you a little dough. One of the cutest and simplest save-the-date that you can create in the comfort of your chair is- die-cut save the date with cricut. 'Tis the time to invest in one of the handy paper-cutting tools (if you don't have one already). If you are a fan of bright colors and fun shapes that Mexican design is for you! A DIY papel-picado-inspired save-the-date can make your guests go aww at a glance! Or how about giving the save the dates a nostalgic feel and creating custom-made mix CDs for all of your wedding guests. Cherry-pick songs that you love currently, or old jams that sparked the flame in your relationship, and let your customized save-the-date CD tell your near and dear guests how romantic you are! Even the watercolor save-the-dates are trending these days so if you have got an artistic flair bring it on! These are our favorite DIY ideas for save-the-date cards. Paper Instagram photo, DIY stamped photograph, calendar-style save-the-dates, luggage tag save the dates, thumbprint heart DIY, balloon save-the-date, wood slice save-the-date - there are endless ways you can craft your save-the-dates. Pick out the one that goes with your theme.
Budget-conscious or eco-conscious, couples (especially brides) these days are going to great lengths to make their special day as personal as it can be, whether it's a bohemian-inspired wedding in Twin Oaks Garden or a mountain wedding at the Beaver Creek Wedding Deck. That's dandy! From curating your own wedding favors to mini wedding bouquets to producing awesome confections and wedding stationery, it is possible to have a dazzling soirée smack dab in your own backyard sans burning a hole in your pocket. And 2020 has just added to the number of DIY brides.
From DIY wedding backdrops to DIY wedding day decor, couples love to personalize their red-letter day not only to get a lot of bang for their buck but also for fun and self-satisfaction as the DIY wedding is a sustainable option (not to mention). Plus, the pandemic is not over yet which is all the more reason why couples are inclining towards DIY budget-friendly weddings! Planning a wedding during a pandemic is no walk in the park. We know you're probably so tired of hearing about COVID-19 right now. Likewise! But it would be very remiss of us not to give you a stationery strategy to help you navigate through these uncertain times.
Every DIY project broadens the smile on Mother Nature's face! True that! But... not for the planet, not for your piggy bank, if you have got a knack for entertaining then we recommend embracing the idea of DIY weddings. It's worth its weight in gold! Doesn't it feel great when you get appreciated for something created root and branch by you? Brownie points - you get an amazing opportunity to express yourself, and rightfully so!