Unique Ways to Incorporate the Color of the Year in Your Wedding
February, 10 2021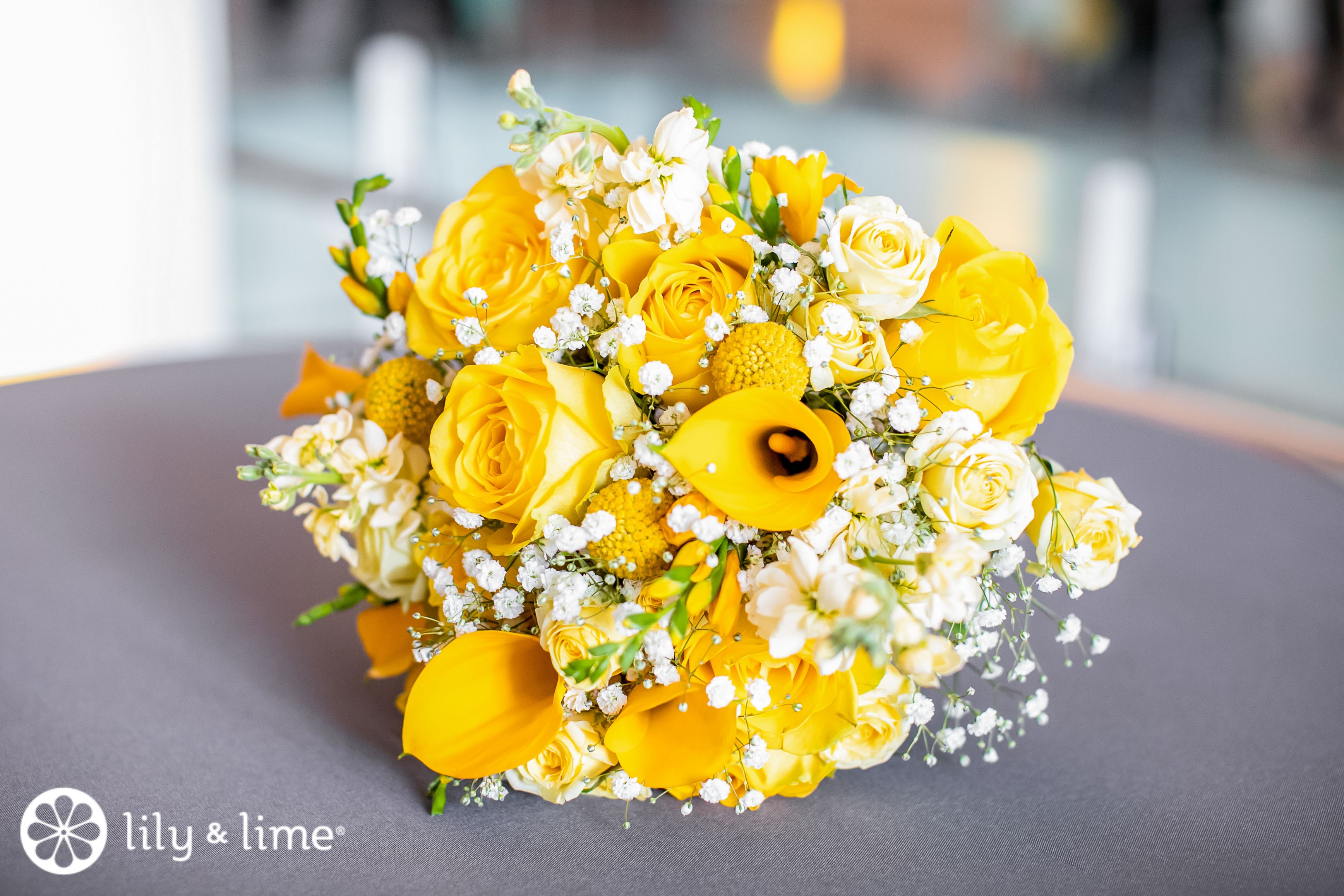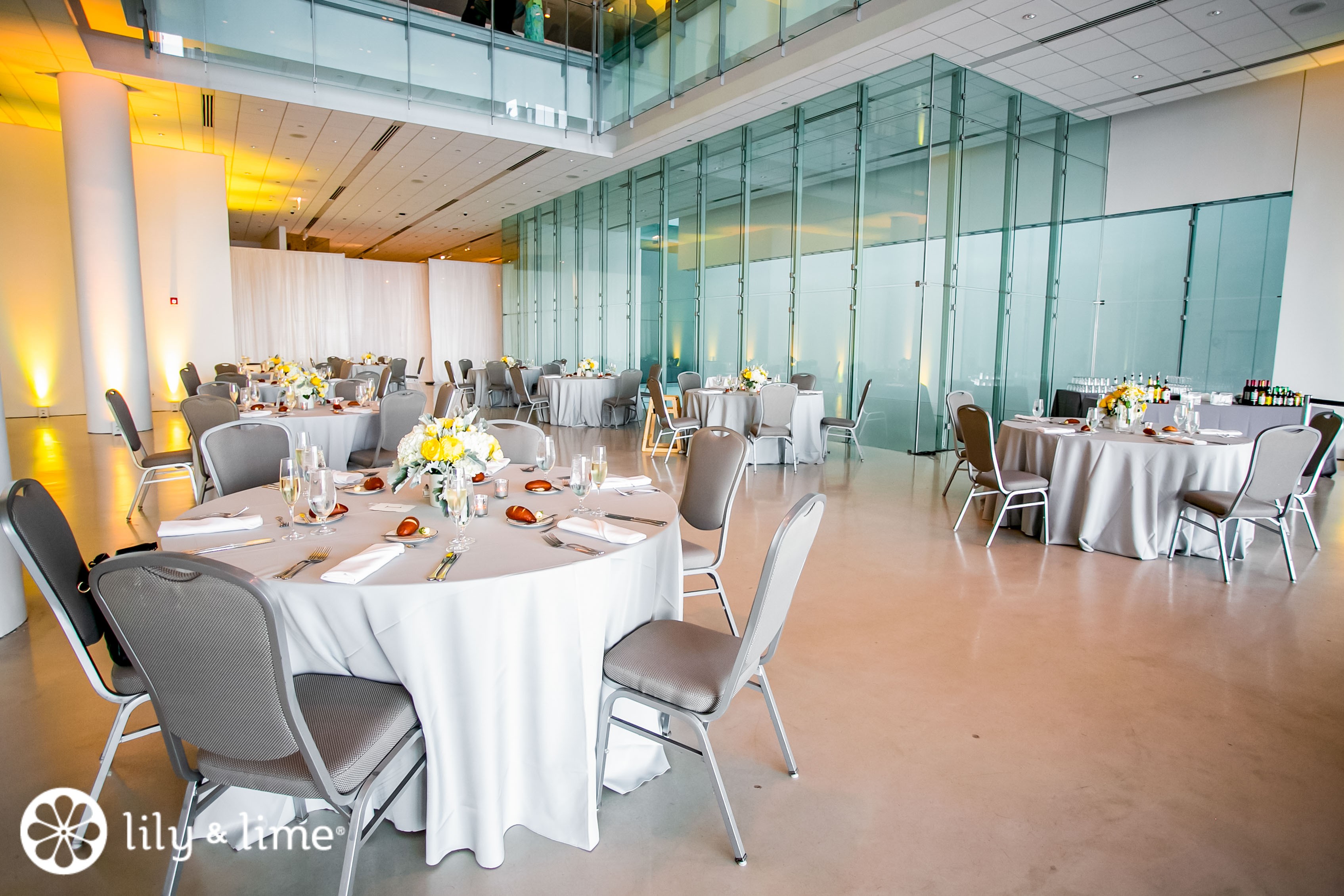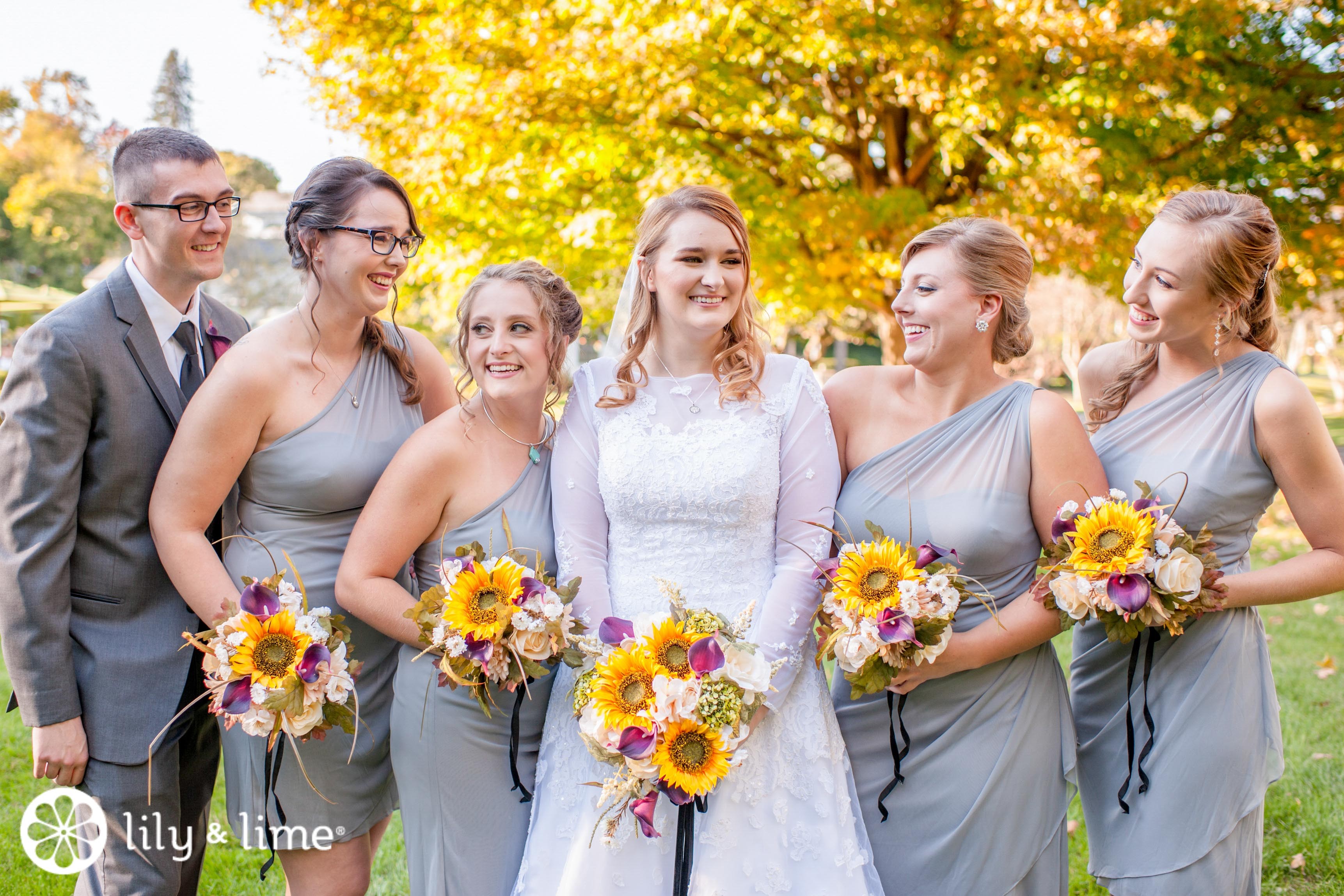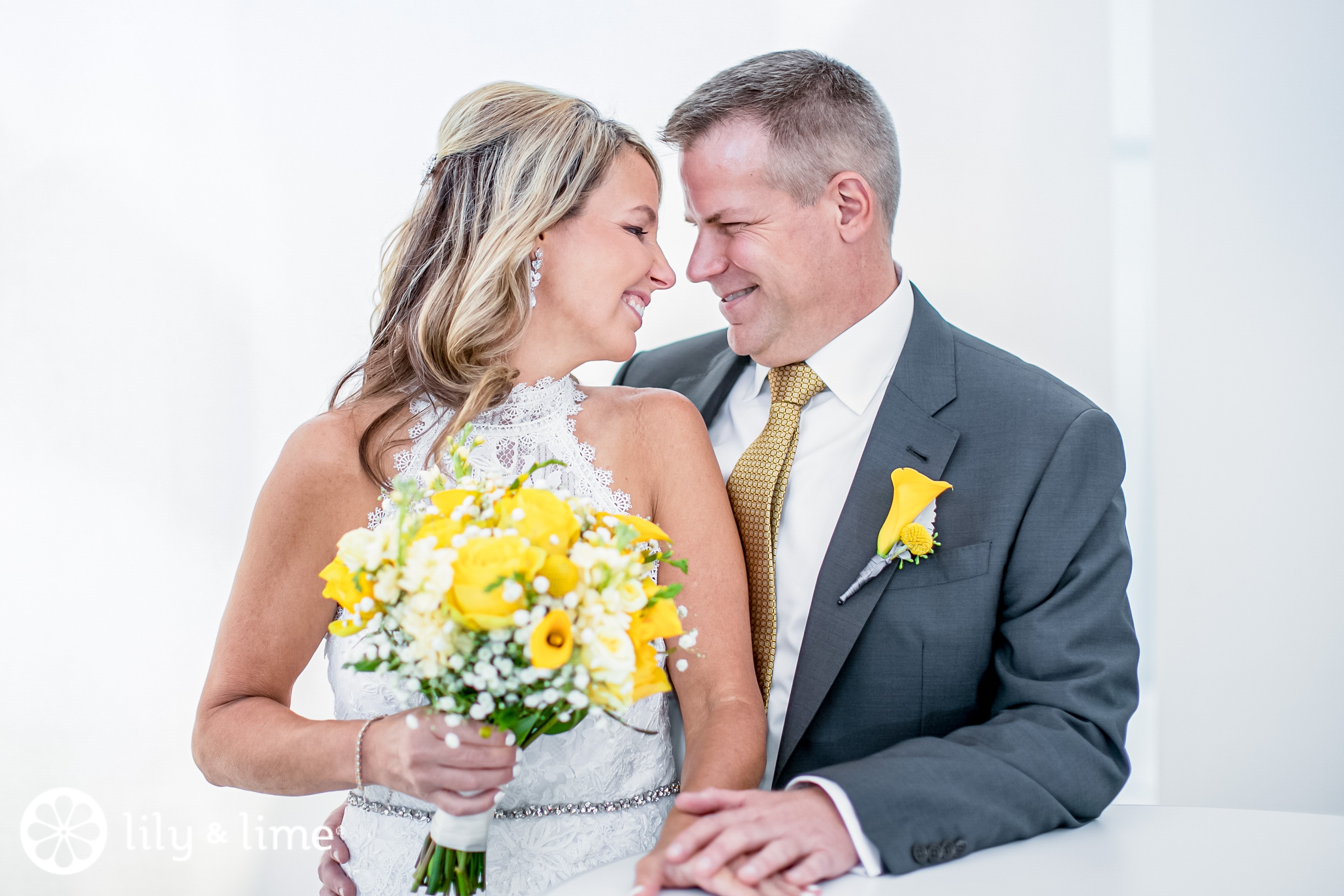 When it comes to planning a perfect and flawless wedding, there are hundreds of details that a couple needs to have in place to make the day memorable. From perfect wedding venue shopping to finalizing the perfect and stunning wedding dress to lace shoes to bridesmaids' dresses to table linens and invitations, there are endless things that go into the whole process of wedding planning! But amongst all the details, there is one thing that is always on the priority list of every bride and is mandatory as it sets the entire tone and vibe of a wedding. Yes, we are talking about wedding color! We know that selecting a wedding color is a task more than anything that includes in the wedding planning checklist. Selecting a wedding color theme early on is a critical step in having the rest of your planning process running smoothly. With full rainbow possibilities, the sky's the limit when it comes to selecting a wedding color for an unforgettable wedding!

Talking about the importance of wedding color, then let us tell you that the wedding color that you will choose will have the power and potential to set the entire tone of your wedding day. A wedding color palette can go a long way when it comes to affecting the mood and look of a wedding! Even if you are planning to have a micro wedding, or a zoom wedding, or an elopement with just a few of your wedding guests! So, if you are planning your exchange of vows in some near months, then the color scheme is one of the first things that you need to take into consideration, as it can easily influence everything from the wedding invitations to decor, attire, and flower arrangement, and most importantly your wedding photos!

This special blog of ours is specially dedicated to all the brides out there who are to tell them that it's the right time to think about your wedding color theme if you have settled to have your big day in 2021! Lucky for you, in the past, our blogs have helped so many brides and bridesmaids to help in including the color of the year in their weddings, and now we want to share with you, the color of the year 2021.

Like most people, we and our team of affordable and professional wedding photographers are so ready for 2021! We know that the past year has been nothing short of, well, crazy, so we and our talented wedding photographers are all excited to leave it all behind. We are counting down the days until we ring in the new year with COVID-19 vaccines!

And that also includes the highly anticipated annual Pantone color of the year for the weddings. The brand has just announced the color of 2021, and here we are with it, helping you with inspirations to add to your upcoming wedding day! Except, it's not one color but two! Well, even Pantone knows that after the year we all have had, it's like we need more than one of everything, and that included the color of the year 2021 too! So, without any further ado here we are presenting the color of the year 2021…. Drum roll, please... hands in the air….. 'Ultimate Gray' and 'Illuminating Yellow'!

According to Pantone, the color 'Ultimate Gray' and Illuminating Yellow' represents 'fortitude' and some much-needed positivity! Our 2020 brides have their fair share of disappointments and gloomy days, so the intent behind selecting these two colors is especially to uplift the spirit of couples planning their wedding this year in 2021! Both these colors have their unique and significant representation for this year! The 'Ultimate Gray' represents a 'stable foundation' whereas the 'Illuminating yellow' is like our light at the end of the tunnel or we say a bright and shining ray of hope or sunshine of a cloudy day! Both these colors together show the world's resiliency as we head into 2021 (the year of new hopes and vaccinations, hahaha!).

These two beautiful and lovely colors have already been seen everywhere on the 2021 runways! From Gucci to Prada to Balmain and Givenchy, the color of 2021 is everywhere! They are everywhere as far as the eyes can see! This surely means that the colors will be huge and impactful in 2021 weddings! For your 2021 weddings, the marvelous and flawless combination of gray and yellow can be a grateful combination, as they create a beautiful color scheme for weddings of any season! Though the warm and cozy yellow tone will lend itself best for spring and summer weddings, along with fall celebrations to complement the changing leaves tones.

With the declaration of the Color of the year 2021, here are some of the ways to include the color of the year in weddings (including wedding decor, details, and attire!). So, all the brides and grooms out there who are planning to incorporate these shades into their wedding celebrations and bring out the best in their wedding photographs, here we have gathered a number of ways for you to do so! Keep reading and happy pinning always!


For Engagement Ring
What do Heidi Klum, Carrie Underwood, Paris Hilton, Kelly Clarkson, Rebecca Romijn, Adele, and Olivia Palermo all have in common? No, it's not that they're all rich, of course, they are rich, famous, and exceptionally beautiful. But the correct answer is that they all are the proud recipients of yellow diamond engagement rings! It is true that diamonds are forever! But if that diamond comes with a warm tint of yellow shade, it undoubtedly makes a remarkable statement! Well, a yellow diamond engagement ring has always been in trend for years, so let's bring that trend alive and trending again this year! A gleaming yellow engagement ring on your ring finger is absolutely an exceptional way to include the color of the year in your wedding photos and in your wedding day!


Wedding Dress
Well, we all know that weddings and white wedding dresses are as synonymous as cheese and wine. They always go hand in hand! But these days, our modern brides are up for challenges and taking risks! They all want something different, unique, and surely out-of-the-box when it comes to their wedding. Just like short wedding dresses, these days colorful wedding dresses are more common than anyone would ever think! And with the announcement of the color of the year, it will be fun and exciting to see how our 2021 brides are adding tones of yellow and gray in their wedding dress!

There are endless ways to add these tones to your wedding dress, you can always go for a short strapless wedding dress in mustard or bright yellow shade if you are planning for a beach or destination wedding. Else you can also add yellow florals to your white wedding dress to have a perfect combination of white and yellow for your outdoor or indoor wedding ceremony. Or you can also wear a yellow ruffled dress for a classic outdoor wedding ceremony. Yellow and green always make a perfect setting for a classic outdoor wedding photography session. This kind of surreal setting will offer a bucket full of opportunities to our professional wedding photographers to capture stunning photos for your wedding portfolio! Well, if you need some more reference and inspiration on how you can get all experimental with yellow color for your wedding dress can always look upon the celebrities who have worn yellow wedding dresses on their wedding day and thus have made an outstanding statement!

The latest and most trending bride who was in the headlines for a long time was Emily Ratajkowski. She was married in 2018 to Sebastian Bear-McClard in an intimate court ceremony. For her bridal look, she opted for a matching Zara co-ord suit in a bright mustard shade. She gracefully completed her bridal look with a veiled wide-brimmed hat and strappy stilettos! You can surely take some inspiration from her and if you are a boho-bride you can also go for a pant-suit bridal dress!

Amber Tamblyn also made an outstanding statement for her wedding dress. For her wedding with actor David Cross in 2012, she opted for a marigold-hued wedding dress Who knew that history was going to repeat itself and the yellow shade will be the color of the year in 2021!

In short, you can easily rock a gray wedding gown, it's very popular now, and add a pair of lemon heels.


Attire for Bridesmaids, Groomsmen, and Groom
For your bridesmaids and groomsmen, grooms dresses, find out the perfect shades of gray and yellow! You can also choose dove or graphite gray, or can go for sunny or lemon, or lastly neon yellow. For a sweeter look of your bridesmaids, you can opt for a very light gray and pastel yellow dress. Or if you wanna make a bold and contrasting combination for them, the dark gray and neon yellow is always the best option. Your best gals will look nothing but amazing in the various shades of gray with yellow bouquets and shoes.

Talking about groom and groomsmen, gray is the perfect shade and best shade for their dress. They can easily add shade to their attire on the wedding day. They can rock suits, vests, ties, and socks, in various shades of these two beautiful gray and yellow colors. For a more prominent look, yellow boutonnieres will add extra charm to their entire look. Well, if you are planning to have a casual and playful wedding theme, your groom and groomsmen can try with gray and yellow converse for a fun-filled wedding photography shoot.


Bridal and Bridesmaid Bouquet
Your bridal bouquet will have the colors of your choice. And if you are thinking of adding the color of the year that is yellow and gray to your bridal wedding bouquet, then you have an endless way to bring the shade of yellow into your wedding. Yellow wedding flowers never go out of style! Being a bride you can always count on a sunny clutch to elevate your wedding day look (all thanks to the yellow color's bright and cheery aesthetic!). This vibrant shade is usually associated with sunshine, warmth, and joy-positive sentiments that are all worth celebrating when your wedding day arrives! A yellow bridal bouquet will make you stand out amongst the ordinary. The moment you will walk down the aisle, all your wedding guests will be in awe of the overall glow you will be radiating!


Table Decor
Gray and yellow color together will make a flawless setting for your wedding reception table decor! For your reception table centerpieces, you can choose to have gray vases and bold yellow flowers for the maximum inclusion of the color of the year 2021. You can also consider covering your tables with gray tablecloths and yellow table runners and napkins marked with both of your initials! If you want to add your personal touch and want some DIYed decor, you can also do that. All you need to have some wine bottles painted with gray and then adorned with yellow flowers! How about hanging yellow and gray buntings over all the tables? Good idea right? Go for it then! You can also decorate your dessert table in these colors and serve candies and sweets and cupcakes. Gray tablecloths and yellow monograms will unquestionably look awesome together!


Food
There are endless possibilities through which you can incorporate the color of the year even to your wedding food. Rock yellow and gray macarons, candies, cupcakes, and others will set the dessert table of your wedding day. You can ask your wedding planner to order a fantastic gray and yellow cake that reflects the chosen wedding theme and stick to the wedding colors. You can go all experimental with your wedding cake too when it comes to adding yellow and gray color to it. Go for an ombre square wedding cake with ruffles, or a classic white wedding cake adorned with gray ribbons and bold yellow flowers. You can also ask your baker to design a cool geometrical wedding cake in gray color and then ask them to add billy balls of bold yellow color over it!


Other Wedding Decor Ideas
It's proven! When bright yellow and gray colors are combined flawlessly together they really make a wedding chic, contrasting, and trendy! Apart from adding these shades to your wedding dress, food, table decorations, there are other details where you can incorporate them in the best way possible! Gray and yellow color balloons, tissue pompoms, signs, napkins, and paper lanterns will definitely help you to stick to the color scheme and will make your wedding cooler and unforgettable.

This unique wedding color palette of gray and yellow is fresh, lively, and on point with current wedding trends. Both these beautiful and charming colors can be implemented into any wedding style. From rustic to modern, you can incorporate the beautiful colors without having any second thought! The yellow color evokes the thoughts of springtime and the sun's warmth, whereas the gray color on the other hand will add a look of modern edge and elegance to any wedding! Happy wedding!