Rachel & AJ's Barn in the Bend Nashville Wedding Day- A Perfect Romantic-Rustic Tale!
March, 3 2021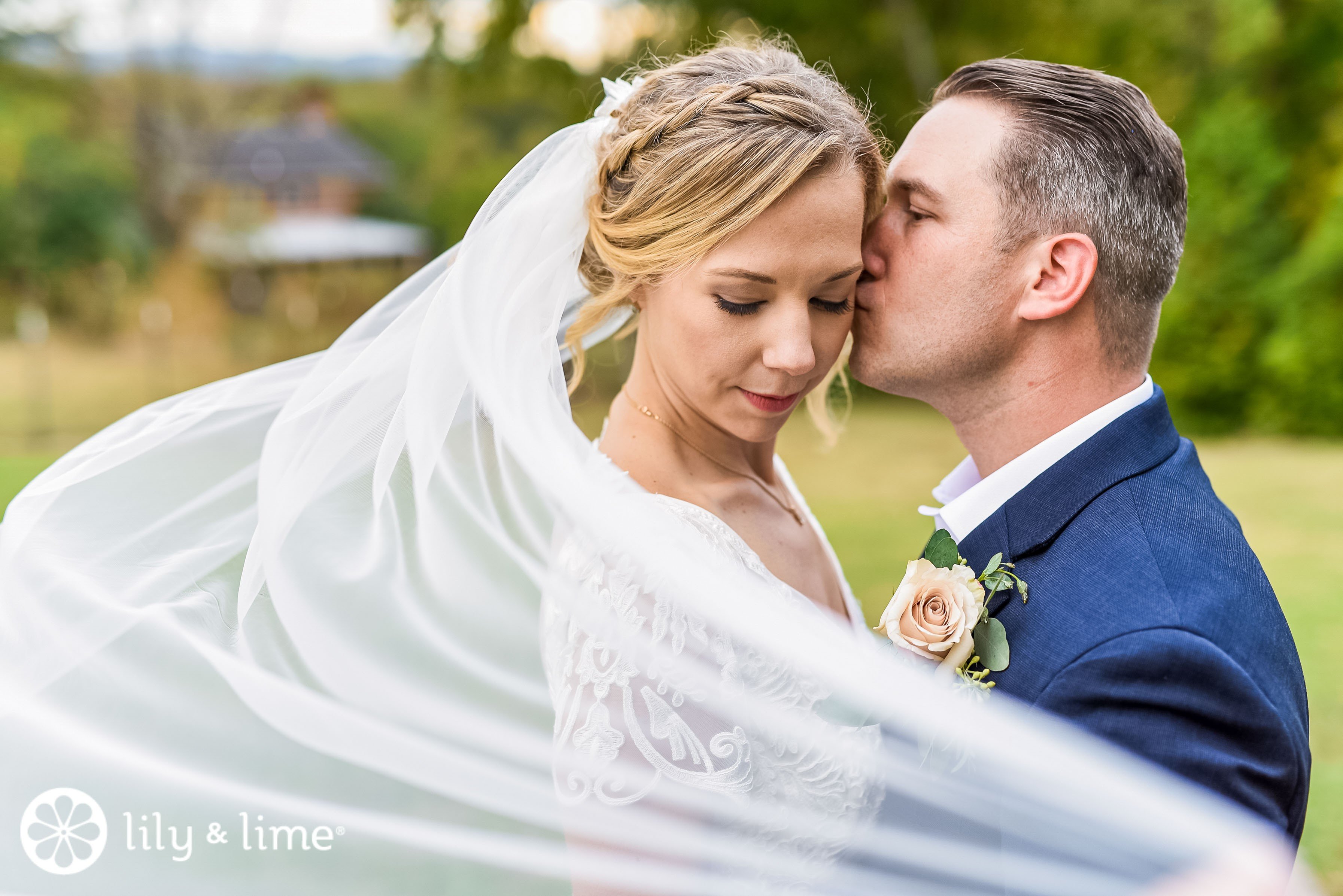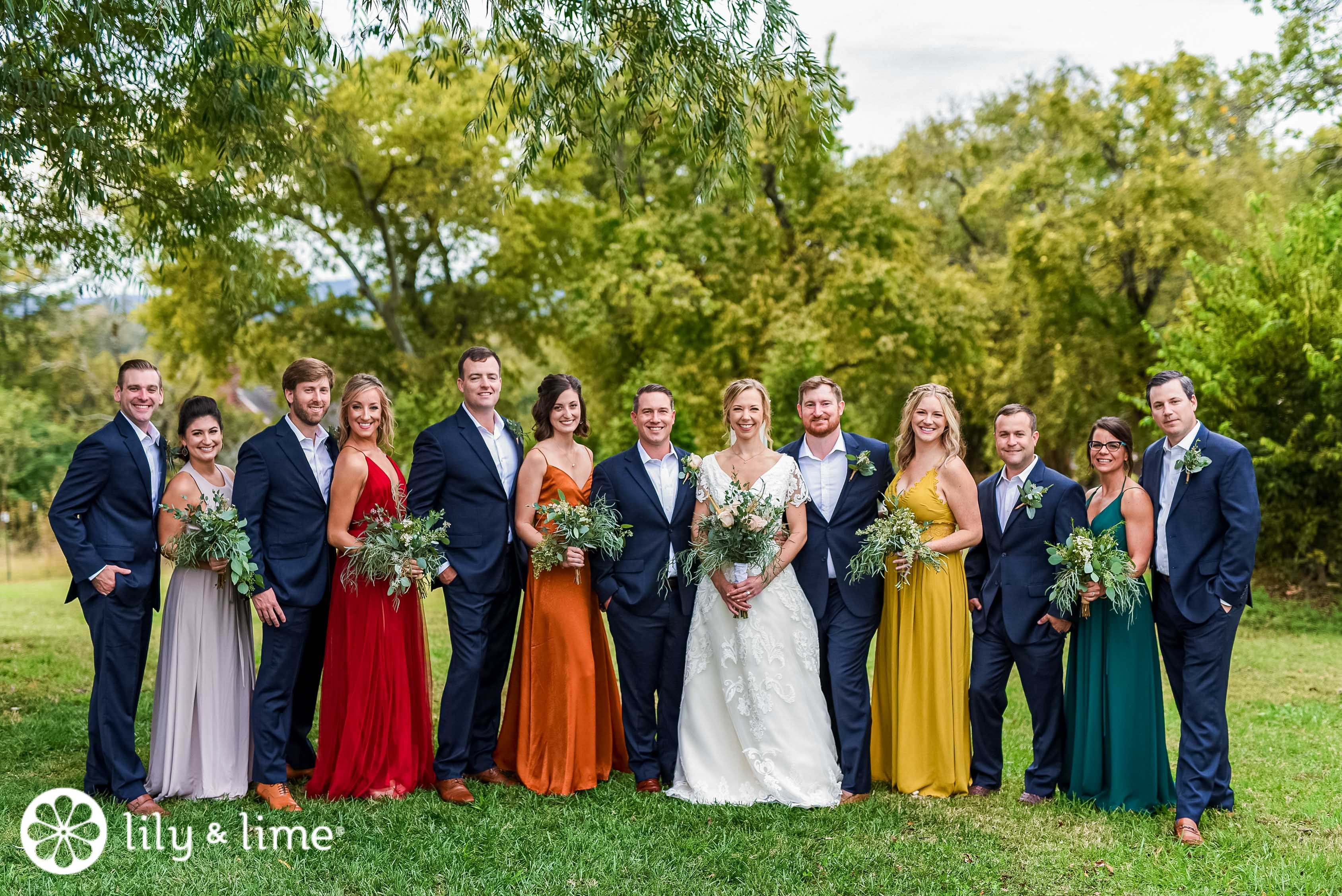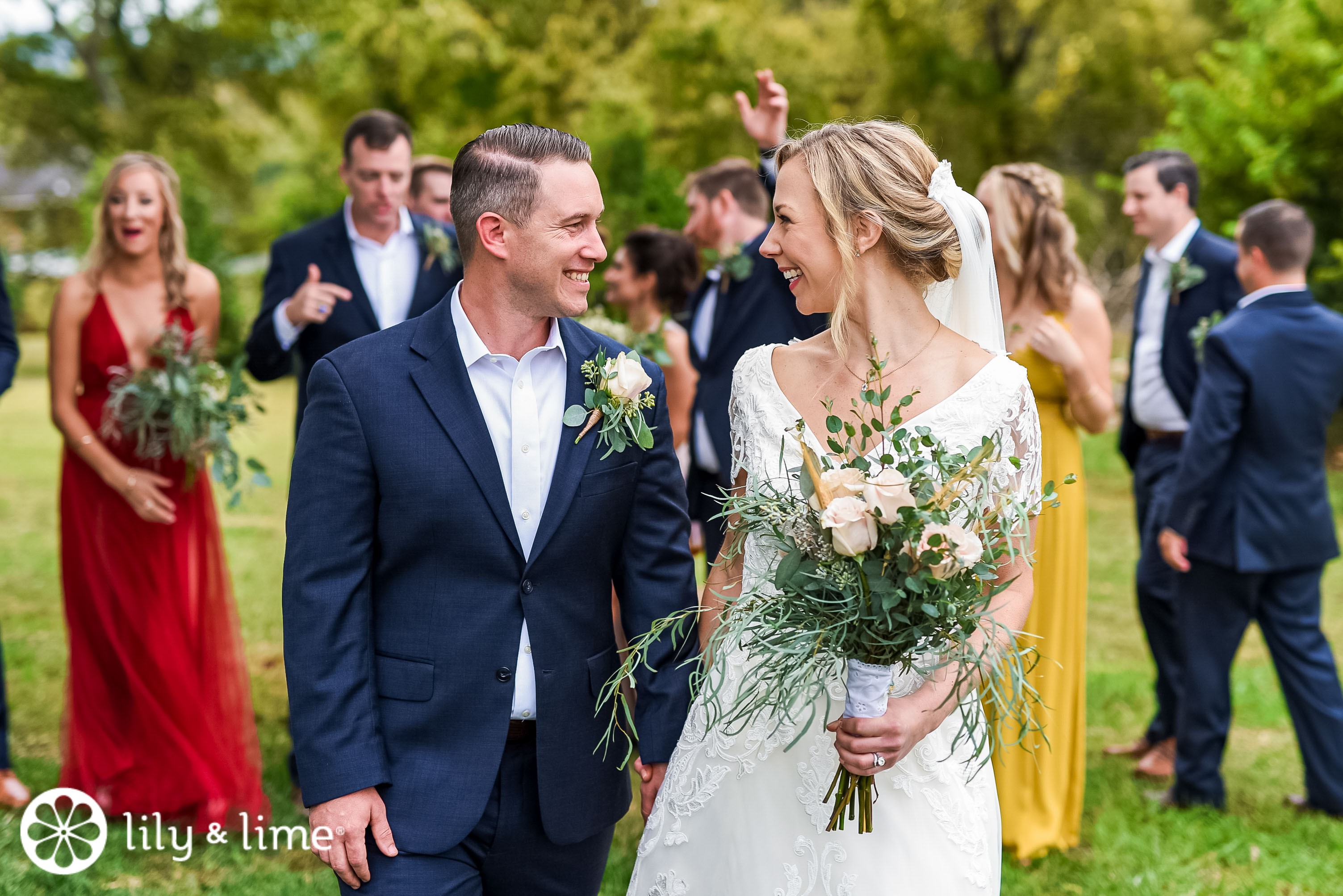 When you fall in love, you always want it to be a permanent madness, not just a temporary vibe. Being in love with somebody and that too head over heels always erupts like an earthquake, and then it always subsides. And when it subsides you have to make an important decision (marriage of course). You have to work out whether your roots are to become so entwined together that it is inconceivable until you ever part! Because this is what love is! Love is all about entering a new phase of life together holding each other's hand firmly and then never leaving it! Once in a while life gives us a fairytale that we can cherish forever. And this is what happened when our affordable and professional wedding photographers got the chance to capture the special day of Rachel and AJ!

Beautiful Rachel and handsome AJ were surely a match made in heaven! From head to toe, they complemented each other in every aspect. And that is the main reason, all their wedding photos came out stunning and enchanting! Every wedding picture of them felt like a romantic scene from a fairy tale book! Just like the extraordinary couple, Rachel and AJ chose a wedding venue that was unique and thus resonated well with their personality and love story! For their big and special day, they went to the Barn in the Bend wedding venue. The grandeur and charm of this rustic wedding venue was something worth capturing in the beautiful and picture-worthy frames! Our team of professional and talented wedding photographers did not leave any stone unturned in documenting the beauty of this panoramic location!

Well, talking about this super classic and elegant wedding venue, the Barn in the Bend is gracefully nestled 'In the bend' of the Cumberland River perched on our little heaven of the countryside! Rolling over 40 acres of the farm with stunning views in all directions. It's like as far as the eyes can see, one will only witness the endless and surreal beauty. It was a treat for our professional and affordable Nashville wedding photographers to document Rachel and AJ's wedding at this tranquil wedding location. The moment one will step on the grounds of this exquisite property, they will be swooned by the beauty of this place! While looking to the west and the glowing reds and oranges of the setting sun, one can easily witness the distant skyline of Nashville, Tennessee in the most astonishing way! And while gazing to the north, one can witness another beautiful skyline of the hills and lights of the little town of Goodlettsville, Tennessee! It was a treat for Rachel and AJ's wedding guests to witness their rustic wedding at this alluring Nashville wedding venue.

Talking about rustic weddings, they surely have something different and unique for all our newly engaged couples. Some of our couples call it a trend, but we think that rustic weddings especially in barns are here to stay forever! It comes as no surprise that barn weddings offer the perfect mix of laid-back, rustic, and yet beautiful settings that many brides love! A wedding in a barn can seamlessly see you through any kind of celebration (and yeah, for the later ones too!). After all who doesn't like to have the tasteful touches of impeccable curtains, crisp white seating, and endless romantic and panoramic greenery bode perfectly against a timeless wooden palette! Our love-driven couple- Rachel and AJ were no different! They too love such a setting and hence the rustic decor shines out flawlessly in all their wedding photos! This sweet couple had one of the most beautiful and romantic wedding days, and their wedding portraits in the field of yellow flowers were nothing but magical and breathtaking! Our extremely talented and professional wedding photographers in and around Nashville captured adoring photos of Rachel and AJ that surely enhanced the beauty of their wedding portfolio!

Our wedding photographers are widely known for their eyes for details! They never miss out on any small detail. Whether it's about capturing the fine decor details or the surroundings or the finest details of the wedding gown, they capture everything in the best of the frames! Rachel and AJ's wedding day was perfect and beautiful! The sun was glowing in the best way possible and everything had unfolded in the way they both had envisioned! Our Nashville wedding photographers started with capturing the smallest details of Rachel's big day in swoon-worthy frames! They started with sparkling and glittering pictures of Rachel's golden shining wedding shoes placed creatively just right next to her wedding invitation, wedding ring bands, and a beautiful neck chain that she wore with her stunning wedding dress! Just like our beautiful and lovely Rachel, her wedding accessories were nothing but lovely and beautiful! Well, our wedding photographers know that for a bride her wedding dress is the most memorable (and probably the costliest) outfit she will ever wear. Our wedding photographers always allow the brides to make the most of those 12+ hours by capturing their chosen styles in all their splendor on their camera films! We all know that there is a reason why on-hanger wedding dress shots are so popular! One of the reasons is that this kind of shot showcases the silhouette and structure of the wedding dress in its raw form! It symbolizes the calm before the chaos (hahaha!). These days, it's more like a tradition to document a photo of a bride's wedding dress on its hanger before she gracefully slips into it. This styled wedding dress picture evokes the calm before the storm and doesn't let anything compete with the wedding dress! And Rachel's wedding dress was just like her, beautiful and outstanding! Her wedding dress was an elegant and timeless piece of work. Unique and versatile. The V-neckline in the front and deep U-neckline on the back was something that made her look stunning and sexy. It offered a perfect combination of elegance, classiness, and contemporary! The short lace sleeves, finger-tip length veil, and a slight train added whimsy to the attire! For a glowing bride like Rachel, her wedding dress was nothing but perfect!

After a perfect hanger and wedding dress shot, our wedding photographers in Nashville also captured a beautiful picture of her wedding gown hanging amongst the colorful gowns of her bridesmaids. With so much color in one frame, it was quite clear that her friends now turned into bridesmaids had made her bachelor life colorful! A wedding portfolio without some cliche pictures of the bride and her bridesmaids before they get all dolled up for the day is nothing but boring. And our wedding photographers do nothing that is boring! Before Rachel and her lovely bridesmaids got all decked out for her wedding day, our wedding photographer captured some group photos of her and her wedding party wearing all red and black check robes and raising the last toast to her bachelorhood!

Amongst all the lovely and beautiful wedding pictures of Rachel and AJ's wedding, there is always a picture that reaches to everybody's heart. And in her wedding portfolio, that picture was when her mother was helping her with her wedding dress! Our wedding photographers never miss upon these kinds of photography opportunities. And thus they beautifully captured the shots of primping and priming in the bridal suite! We want our brides to always remember the sweet anticipation they felt when their moms zipped their wedding dress, fixed their veil, and put the lipstick on their lips. As these moments are surely cherishable and worth capturing! And our photographers did the same when Rachel's mom was helping her in buttoning her wedding dress up!

For her wedding day look, Rachel kept everything very stubble and elegant. From her hairdo to her makeup everything was very classy yet chic. For her bridal hairdo, she went for a chignon look as that classic updo was all about elegance. It kept her entire bridal look, looked soft and relaxed, plus the addition of that beautiful braid, gave her updo a romantic and modern twist! While the beautiful loose pieces of her curls perfectly framed her beautiful face. Her light smokey eyes with red lip color were something to adore! She paired her entire bridal look with small diamond earrings and a cute chain with a small pendant on her neck!

We all know what happens when a bride and her bridesmaids are ready! It undoubtedly calls for a photography session! She being in white and her bridesmaids in beautiful poppy colors with greenery in the background was surely a view to capture. Our wedding photographers did an amazing job of capturing beautiful pictures of Rachel with her bridesmaids before they made her walk down the aisle! Well, our photographer did not know that there was an adorable creature who was all set to make his appearance in Rachel and AJ's wedding portfolio. Yes, you guessed it right! It was their furry friend! Their furry friend looked nothing but dapper with a red and blue-collar around his neck and we all can see that Rachel had the best smile when she was captured next to him!

Before Rachel made her way through the aisle, our affordable and professional Nashville wedding photographers took out some time with her and captured her bridal portraits in flawless frames! Her formal solo shots were worth setting eyes on! Rachel looked nothing but gorgeous. With greenery encircling her, she looked like a glowing moon on a full moon night in that lavish wedding dress. Well, not only Rachel, there was somebody else who was all set to steal all the hearts. Any guesses? Well, yes, AJ! He looked nothing but handsome, charming, and alluring! For his wedding day groom look, he picked a Prussian blue pants suit and teamed it with a crisp and sparkling white shirt. He paired his entire outfit with dark brown shoes and a classic boutonniere of off-white rose with leafy accents. His neatly parted hair and glowing smile were perfect for his rustic wedding look! We can say, Rachel really had tough competition on her wedding day with AJ by her side! Well, not only AJ, his dapper and hell handsome groomsmen were all set to put the stage on fire! All of them wore a matching outfit of AJ's suit color with beautiful white boutonniere with leafy accents! They surely looked, heartthrobs!

Rachel and AJ's wedding had endless rustic charm added to their wedding. Every couple wants to have some personalized essence in their wedding decor. Well, it was beautifully seen at Rachel and AJ's wedding. The cute cloth napkins monogrammed with Rachel and AJ's name along with their wedding date was really a beautiful personal touch! Their memorable rustic wedding surely had various shades of fall color (like the oranges and shades of red) in them!

Rachel and AJ opted for an outdoor wedding ceremony surrounded by natural vistas and greenery all around. Before Rachel walked down the aisle, it was her lovely mom and handsome dad, decked out in color-coordinated outfits, who made their way through the aisle! And then, it was our beautiful and stunning bride Rachel who walked down the aisle with her brother by her side holding beautiful bridal bouquets of off-white roses with green accents and carrying the prettiest smile in the world! She made her way towards the love of her life. They both exchanged their wedding vows and slipped the wedding ring bands on each other's fingers making the announcement of their union. While everybody hooted in the audience, AJ kissed her newly wedded bride and after that, they both walked the aisle together holding hands! That was actually a moment that caught our hopeless romantic wedding photographers!

After they were married, it was time for photographs. Both Rachel and AJ had fun-filled wedding photography sessions with their bridesmaids and groomsmen. After which they both ventured the grounds featured by the beautiful Barn in the Bend wedding venue. Together they looked lovely. Oh, we just can't stop gushing over their overly romantic and utterly cute couple wedding portraits! They kissed, laughed, held hands, and hugged each other, and our wedding photographers captured every moment of romance in picture-perfect frames!

Rachel and AJ made the most of the surreal outdoors. We are so much in love with the beautiful wedding pictures of Rachel and AJ on that lovely floral tree swing. A floral swing is not a brand new novelty, but is surely good gracious as they make perfect settings for romantic photos! Rachel and AJ's romance was alive on the tree swing! AJ kissed her forehead, and it was a moment when all our wedding photographers went like 'aww'! After a while, Rachel donned a glamorous and stunning black and brown faux fur jacket. She looked really amazing in that jacket. Our professional photographers captured a few of her bridal portraits in that jacket along with her bridal bouquet! There was a beautiful or stunning picture of Rachel and AJ that looked like a romantic movie poster. It was a close-up shot of the bride and groom with her wedding veil blowing in the air! That wedding picture of Rachel and AJ surely had got her more than thousands of likes on Instagram!

As the sun was ready to bid adieu to everyone who came to witness Rachel and AJ's wedding, it was time for the most exciting and anticipated event of the day. Rachel and AJ's wedding reception! They both opted to have an indoor wedding reception with endless rustic vibes! The moment they entered their reception venue, they both landed on the dance floor to share some romantic and practiced moves and spins. It was indeed an utterly romantic moment and our professional wedding photographers did a wonderful job of capturing Rachel and AJ's first dance moment in the best way possible! Rachel and AJ's wedding day ended on a very sweet note! Just like them, their wedding cake was very simple and elegant and spoke a lot about them! It was really a delight for our professional wedding photographers in Nashville suburbs to capture Rachel and AJ's wedding day.

Scroll through to see some of our photographer's favorite moments from Rachel and AJ's Barn in the Bend Nashville wedding day!