Ditch The Diamond Engagement Ring With These Gemstone Alternatives
March, 6 2023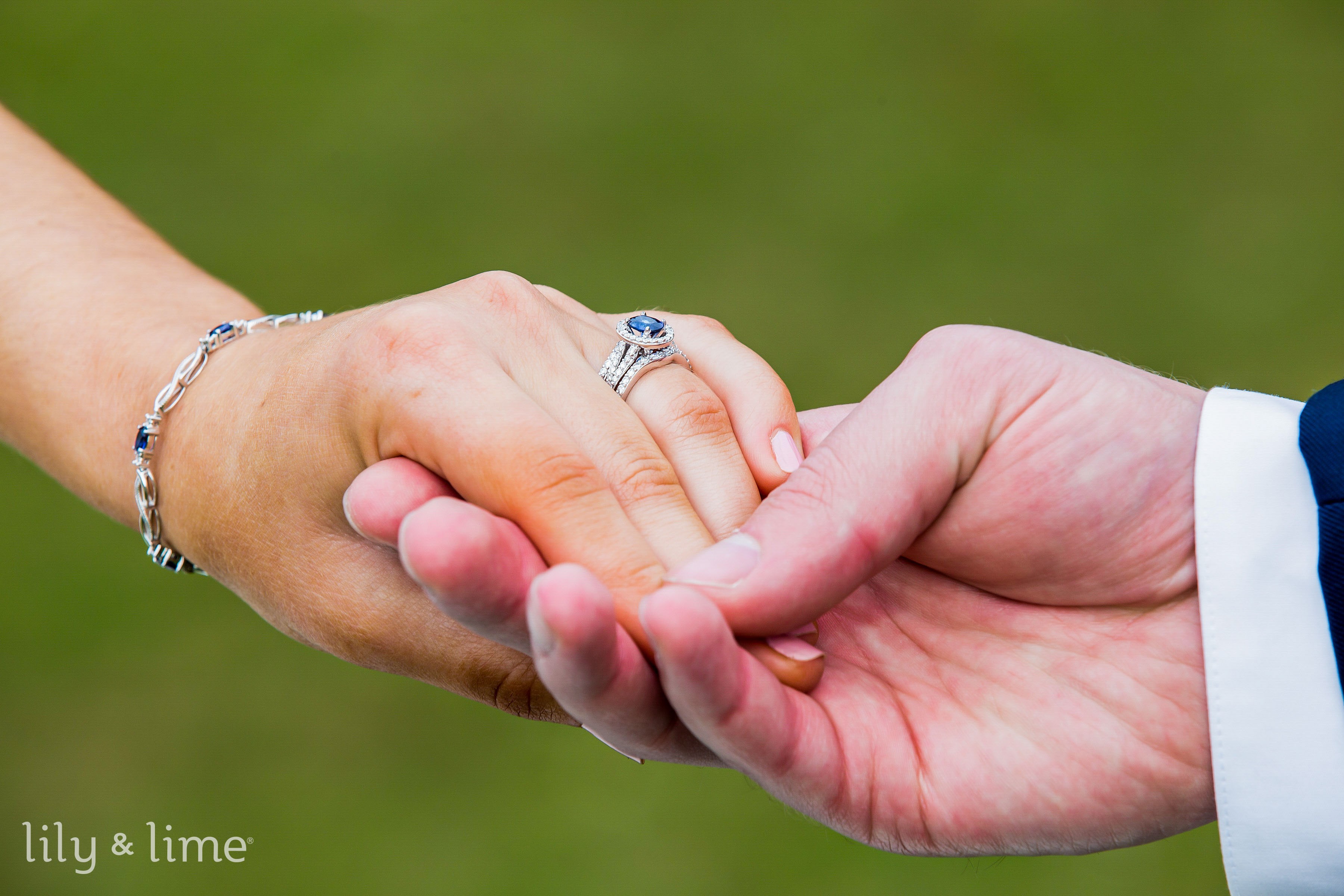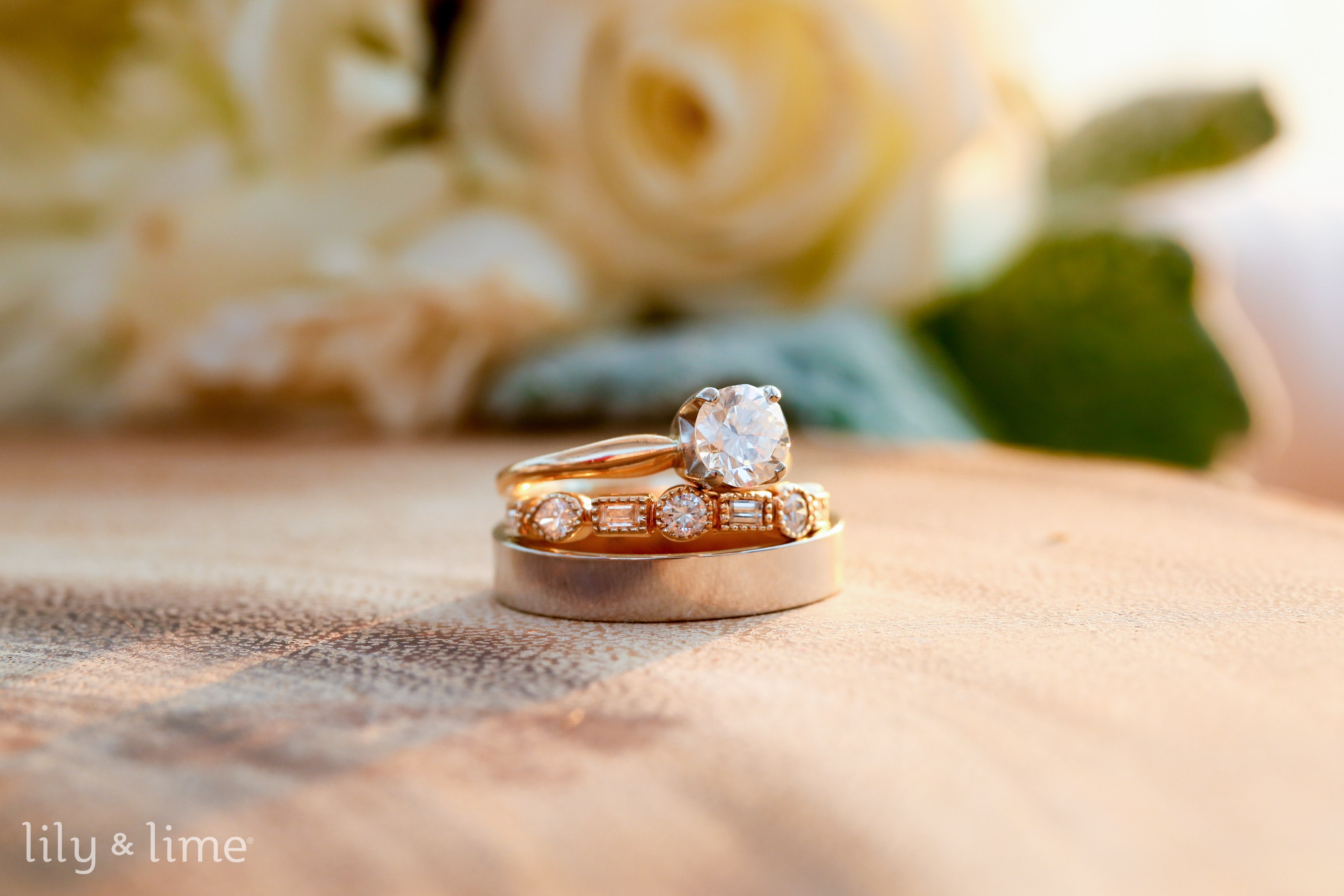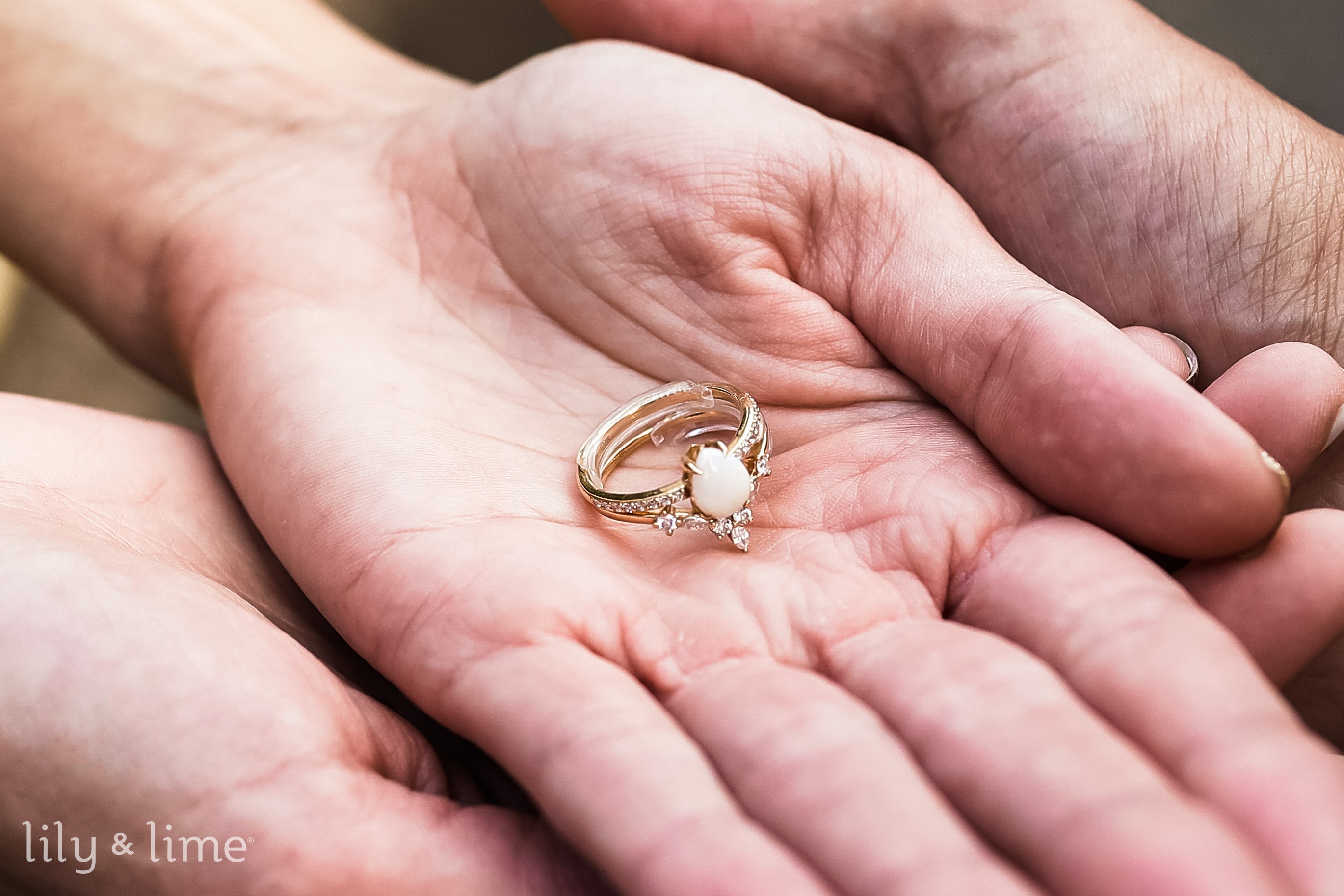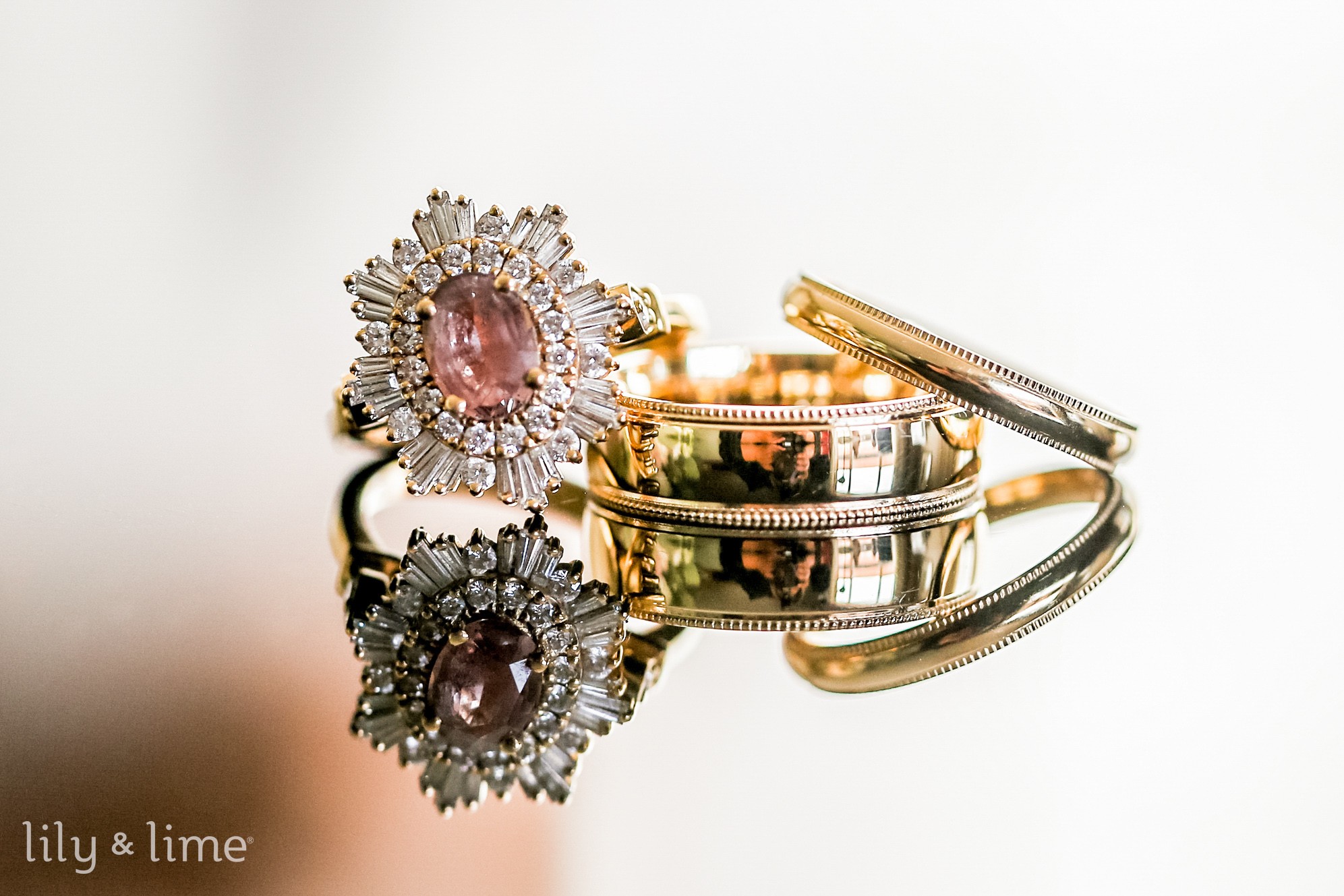 Whether you are engaged in your favorite corner cafe after a Sunday brunch, or you get asked that life-altering question as you walk hand in hand with your partner by your favorite trail, when love arrives and offers the opportunity to spend a lifetime with your favorite person, the only right answer is "yes". Engagements are the sweetest milestones of every relationship, and sometimes even more emotional than the wedding. There is an excitement and thrill to asking the question and your life depending on that answer which is quite a heady feeling! When it comes to asking a question, the ring has quite an important role to play in it. While most couples tend to go for a sparkling diamond ring for this important moment of their life, you will be surprised at the gemstone alternatives available for you to pick from. From emeralds to opals, moonstones to turquoise, the options are truly endless, and all colorful. If you are hoping to go the route that is not only unique but gorgeous, we recommend you choose gemstones for your engagement band! Before doing so, take a look at the factors to keep in mind while choosing an engagement ring! Your wedding day will hold a lot of memories and planning for it might be stressful yet exciting. Having a budget alternative for your engagement ring will enable more budget for your wedding day.
Things to Keep in Mind While Choosing a Colored Engagement Ring
Cut: Contrary to what you would believe, the most crucial aspect to take into account is not the color of your bold bling. While fancy-colored diamonds and gemstones are cut to optimize their face-up color in addition to dazzle, fancy-colored diamonds and gemstones are cut to meet tighter standards for D-Z color ranges.
Stone: The stone in this instance is the most fascinating to choose since it affects the whole appearance! Blue sapphire is the most popular gemstone, but you could discover that you like a lighter, ice-blue hue rather than the normal medium blue. There is a style, shape, and setting to suit any appearance, whether your particular preference leans toward a softer pastel color or a more deep, flaming tone.
Style: The stone is where choosing a colored engagement ring genuinely starts and concludes. Consider choosing your gemstone kind and outline form first. Think about if you value the stone's color or form more. You could fall in love with the color of one stone but the form of another due to the scarcity of certain colored gemstones and diamonds. You may have to decide which is more important to you in this situation. Pay attention to the characteristic that has the most impact on your own style.
Gemstones to Consider For An Engagement Ring
Amethyst: This lovely purple stone is often used in raw form in designs. However, amethyst may appear really lovely in exquisite jewelry if it is properly cut. Amethysts are not nearly as hard as diamonds, which have a Mohs hardness rating of 10, but they are still incredibly durable and cost much less. For a stunning, romantic atmosphere, combine the lavender color with silver or rose gold; alternatively, use different colors for a funnier effect.
Turquoise: Leading alternative jewelry manufacturers like Azlee and Mociun use turquoise in their collections, making it a highly hot stone right now. The Mohs scale places turquoise between 5 and 7, and due to its composition of copper and aluminum, it may vary in color from a brilliant, clear blue to one with faint metal specks. For a luxurious touch to a matte stone, pair it with tiny diamonds in the setting.
Sapphire: Typically, sapphires are a blue precious stone. They do, however, also come in several colors, such as peach, pink, yellow, green, and white. Sapphires are the third hardest mineral, with a Mohs hardness of 9. They are the ideal diamond replacement since they cost roughly a third as much. Additionally, they are among the greatest stones for engagement rings. A well-cut white sapphire may look nearly as nice as a diamond engagement ring, offering you more bling for your buck if you're searching for a bigger stone, even though it won't dazzle quite as much as a diamond.
Emerald: Emerald is a gorgeous, luxurious, and expensive stone that is often used in engagement rings because of its distinctive rich green hue. Even if they have lost favor in recent years, when integrated into a contemporary environment, they may appear stylish and classic. At 7.5 to 8 on the Mohs scale, emeralds can also last a lifetime.
Ruby: Rubies are one of the few precious stones, along with emeralds and sapphires, and due to their rich, opulent blood-red color, are a very popular option for engagement rings. Rubies, which have a Mohs hardness of 9, can withstand even the busiest hands. As a result, these strong stones are priced appropriately. The most expensive rubies often sell for more than their diamond equivalents. The rich color is the most significant of the four Cs to look for when buying a ruby, but you should also inquire about the provenance since Burmese rubies are often the most costly.
Morganite: Morganite is a romantic, feminine, and oh-so-beautiful gemstone that is now among the most popular options for engagement rings. Morganite, a beryl stone that ranges in hardness from 7.5 to 8, belongs to the same family of gems as emeralds. Morganites come in a wide range of prices. Do your homework and discuss the cut and quality of the stone with your jeweler.
Garnet: Although garnets come in a variety of hues, we like the romanticism of this deep red shade. These stones are often seen in vintage settings, but they can look lovely combined with pearls or stones of other hues. They are not nearly as hard as their ruby cousins at 6.5 to 7.5. This indicates a minor price reflection. a lovely option for a more affordable engagement ring.
Pearl: Whether they are worn in a luxurious antique setting or a stylish contemporary ring, pearls are exquisite and enduring. The bad news is that since pearls are composed of calcium carbonate, which has a Mohs hardness range of 2.5 to 4.5, they can discolor and scratch readily. You should pick a pearl engagement ring if you only want to wear it infrequently or if you want smaller pearls placed among harder jewels.
Moissanite: Moissanite can be the stone for you if you want the beauty and durability of a diamond without having to pay an exorbitant price. These lovely transparent stones were mistaken for diamonds when they were originally found 120 years ago. They are the second hardest mineral in the world, after diamonds, according to the Mohs scale, rating them at 9.5, making them, when properly cut, a more than suitable replacement. For more dazzle, pair it with a diamond halo.
Quartz: This is a fantastic option for the spiritual bride or groom. Quartz is gaining in favor in the 2020s because of the likes of alternative engagement ring designer, Melissa Tyson Designs. The mysterious gemstone, which is shown in the image above as a yellow rutilated quartz, also appears in a variety of stunning hues including pink and milky white. Rating 7 on the greatest hardness scale, you may approve of a large emerald-cut stone like this gorgeous piece.
Lapis Lazuli: These deep matte blue semi-precious stones are often disregarded for use in extremely fine jewelry, but with their alluring hues and lovely gold flecks, they may give a gold setting a very sumptuous feel. Until recently, there weren't many engagement rings made of it, but we believe it will soon catch on and become just as popular as turquoise. Lapis is very cheap, with prices per carat ranging from $1 to $150, but the very best stones have an even, deep blue color with a fine gold coating and no flaws. Although the lapis pigment is famous for its durability, your stone may scratch and may need replacement every few years because of its Mohs hardness of 5 to 5.5.
Tourmaline: Tourmaline is a stone that often appears in multicolored forms, but for exquisite jewelry, its green version has gained popularity. Tourmaline is still fairly durable at 7 to 7.5 on the Mohs scale, and because it has a cloudier appearance than an emerald, scratches won't be as noticeable. Tourmaline looks particularly lovely when combined with other gemstones of various colors in a boho or baroque setting.
Topaz: With its vibrant variety of hues and exquisite clarity, topaz is an obvious option for engagement rings. Topaz gemstones typically rate an 8 on the Mohs scale, despite the possibility that their mineral composition might vary. The blue, orange, red, green, and pink colors of topaz are really caused by flaws in the stone; pure topaz is essentially colorless. We consider them to be a charming stone to offer your significant other on your engagement because of that lovely peculiarity!
Opal: Opals produce the most exquisitely distinctive clusters, and while they were once considered outdated, they have recently become more popular. No two opals are ever the same because they come in a variety of colors, including black, white, and crystal, and depending on their vibrancy, they reflect the entire rainbow as they move and sparkle. Fire opals are a type of transparent opal with an orange glow that ranges in intensity from quite subdued to quite brilliant. However, lab-grown fire opals, which are becoming popular in fine jewelry, exhibit a very bright orange light. But with fire opal rings, you will need to exercise a little caution since they range from Mohs hardness 5.5 to 6.5. Avoid choosing a dull stone and look for gems with pretty patterns and antique settings. Opals, which range in hardness from 5.5 to 6.5 on the Mohs scale, are not as durable as other jewels, but they do make lovely engagement ring stones if you don't mind some tarnish or if you only want to wear your ring not regularly.
Onyx: A gorgeous mineral with many different color variations is onyx. But for exquisite jewelry, it is most often seen in its black form. Onyx is a thick, velvety stone that rates between 6 and 7 on the Mohs scale. It would be a striking and absolutely fashionable accent to your engagement ring. It will also be stylish and timeless since it is a dark stone. For a really sumptuous effect, pair with clear or even black diamonds.
Peridot: One of the few gemstones in the world, peridots only come in one stunning shade of olive green. While sometimes confused for emeralds, peridots have a brighter hue and are less dense (6.5–7) on the Mohs scale. Peridots are often seen as a symbol of love. Josephine, Napoleon's first wife, was famously given one as a mark of his affection. As a result of tradition, they make for a highly sentimental engagement ring gemstone.
Labradorite: Over the last few years, labradorite has grown more and more fashionable in high-end cocktail rings and earrings. It was thus just a matter of time until it appeared in wedding bands as well. Although the color of this mineral may vary from black to brown to blue, upscale jewelry most often uses its gray-brown shade. On the Mohs scale, labradorite has a hardness between 6 and 6.5. The material is valued for its insulating and strengthening qualities. For your engagement ring, labradorite is a pretty wonderful and unique stone since it is said that Inuits saw it dropping from the Aurora Borealis in the sky.
Aquamarine: A fashionable option for engagement rings, aquamarine is a stunning light blue semi-precious gemstone. With a Mohs hardness rating of 7.5 to 8, this stone is quite durable. It may be very brilliant when well-cut like an emerald relative can. Because of their exquisite purity, aquamarines seem to be pricey. They are also referred to as "lucky stones," making them the ideal charm as you start a new marriage.
Prasiolite: Prasiolite, sometimes known as green amethyst, is a light-green quartz stone created by heating amethyst, which may be found naturally or, more often, created intentionally in a laboratory. Prasiolite, a hard stone with a Mohs scale rating of 7, is presently underutilized in fine jewelry, but we predict that will soon change.
Spinel: Because spinel comes in so many different colors—black, blue, pink, green, and gray—it is sometimes mistaken for colored diamonds and other semi-precious stones. Spinel is often used in ancient jewelry but is less common in contemporary designs, although this is beginning to change. Additionally, this adaptable stone, which rates 7.5 to 8 on the Mohs scale, is suitable for engagement rings.
Sunstones: Sunstone is a lovely stone with a peachy-copper color that may be found in Scandinavia and several US states. Despite not being often used in fine jewelry, a few designers have been employed to create eye-catching colors and cluster patterns in their pieces. At 6 to 6.5 on the Mohs scale, a sunstone ring is a distinctive option for an engagement ring, but it will need some maintenance.'
Iolite: Iolite, often called cordierite, is a stone that may range in color from a hazy greenish-gray to a vivid purple, however, gem-quality specimens occasionally come in a deep blue. Particularly the lab-grown types, which have a brilliant purity to them, are beginning to show up more often in fine jewelry. They are highly durable, scoring 7 to 7.5 on the Mohs scale, and have traditionally been used as an inexpensive alternative to sapphires.
Tanzanite: The stunning blue stone known as tanzanite was named by Tiffany & Co. when it was found nearby Mount Kilimanjaro. In the late 1960s, Tiffany advertised that tanzanite could now be obtained in two locations: "in Tanzania and at Tiffany's." This unusual stone, which can only be found in Tanzania, undergoes heat treatment (either naturally or chemically) to give it a vibrant violet-blue color. 6.5 to 7 on the Mohs scale describes tanzanite.
Tsavorite: The gorgeous green form of garnet known as tsavorite is also known as tsavolite. Similar to Tanzanite, which was also found in East Africa in the 1960s and was sold by Tiffany & Co., this gemstone was mostly ignored for engagement rings but quickly gained popularity in fashion jewelry. But tsavorite, which has an emerald-like brightness and color and a hardness of 7 to 7.5, is the ideal replacement stone for an engagement ring.
Zircon: Zircon, which should not be confused with artificial cubic zirconia, is a crystal with a Mohs hardness of 7.5. It comes in several shades of reddish brown, yellow, blue, green, and colorless. The color may be altered and improved with heat treatments. As a relatively affordable gemstone, zircon may be found in some unique statement pieces, as big blue zircon rings are sometimes flanked with diamonds, but zircon in a smaller stone works nicely for a token promise ring while you wait for the actual rock.
Life is colorful, and there is no reason you should deny yourself the joy of the myriad of gemstones that this planet holds in its folds. If you are a bride who likes doing something different and will love to stand out on your "we are engaged" announcements, gemstones might be the right fit for you.