DIY Pinecone Details for your Winter Wedding!
November, 21 2022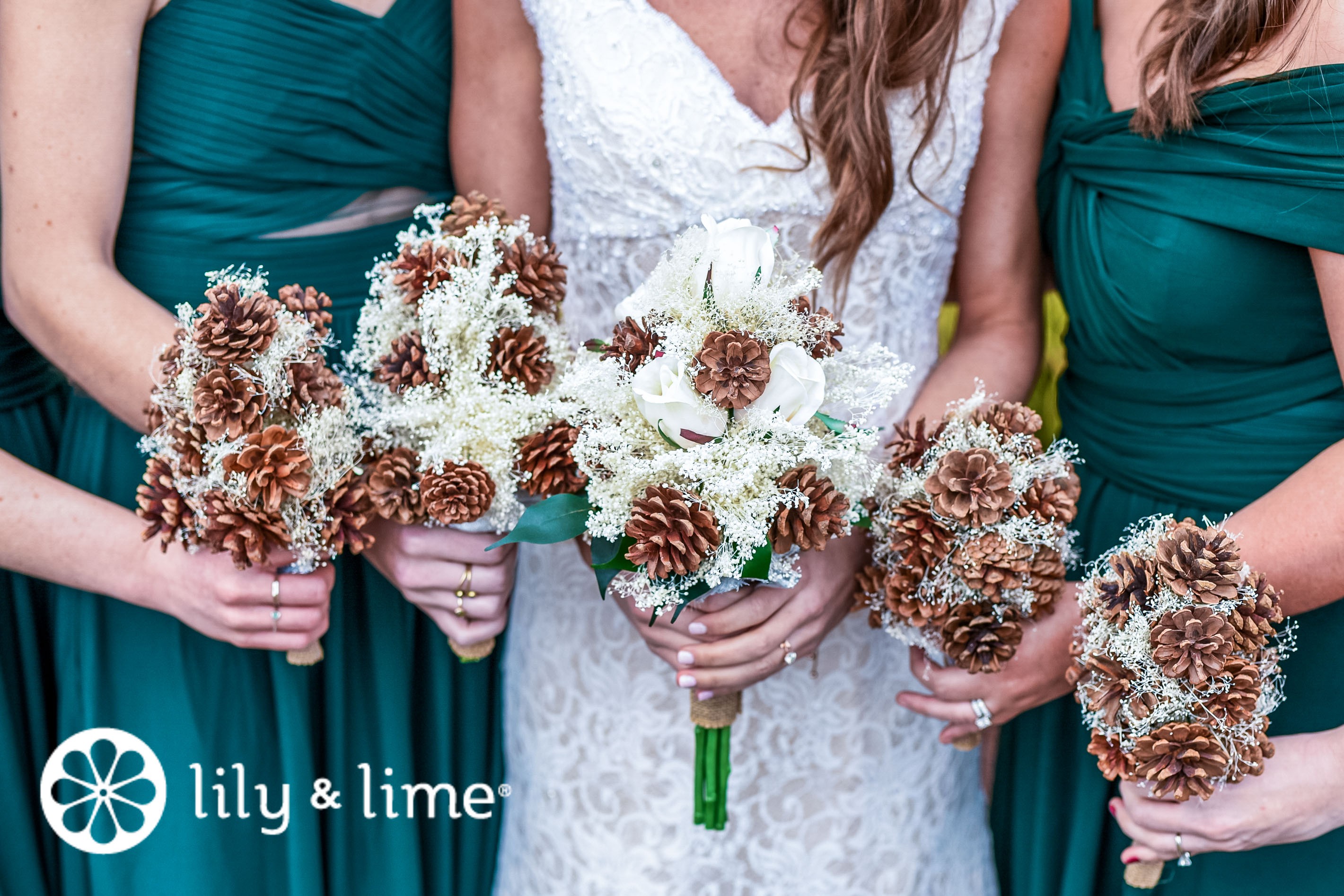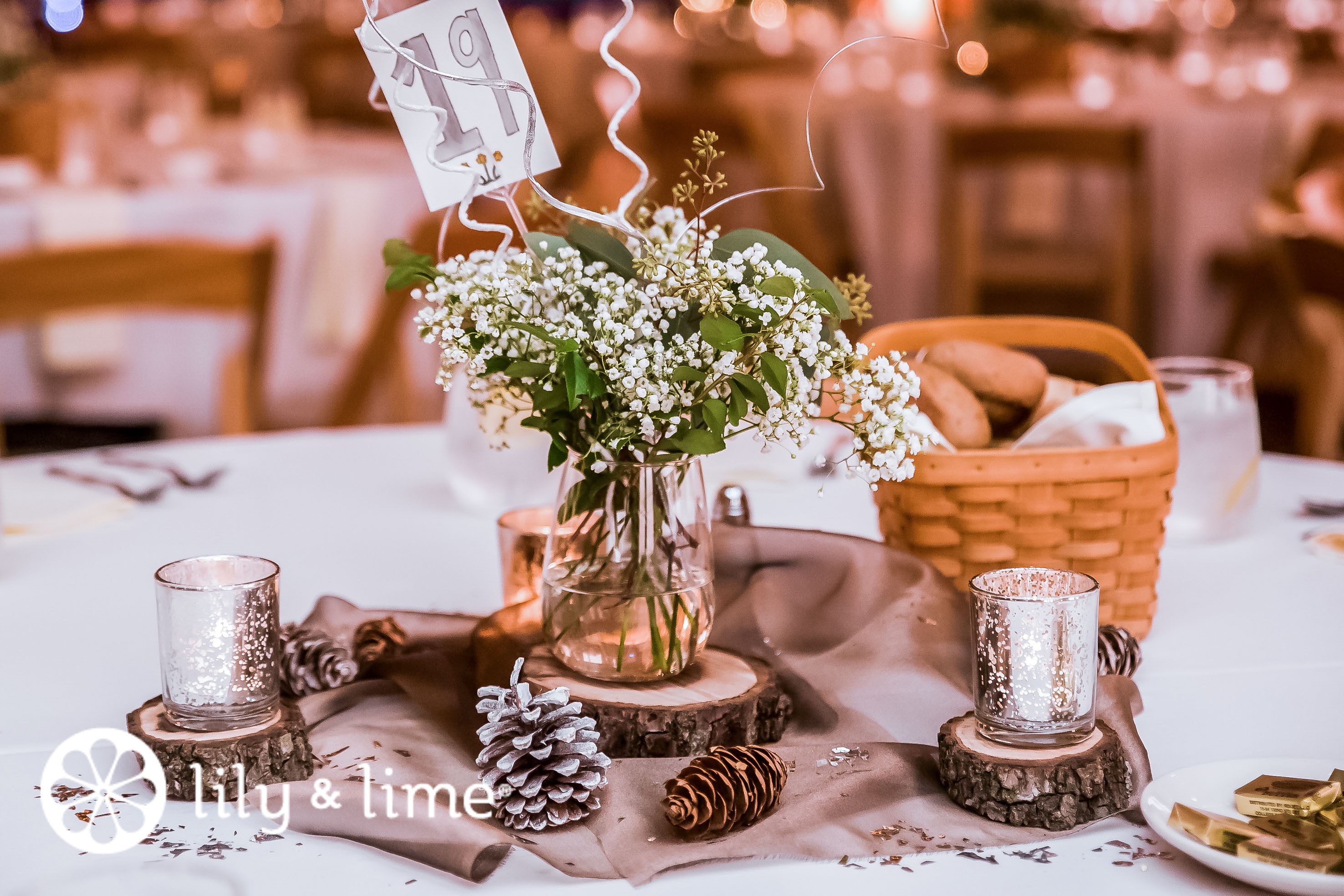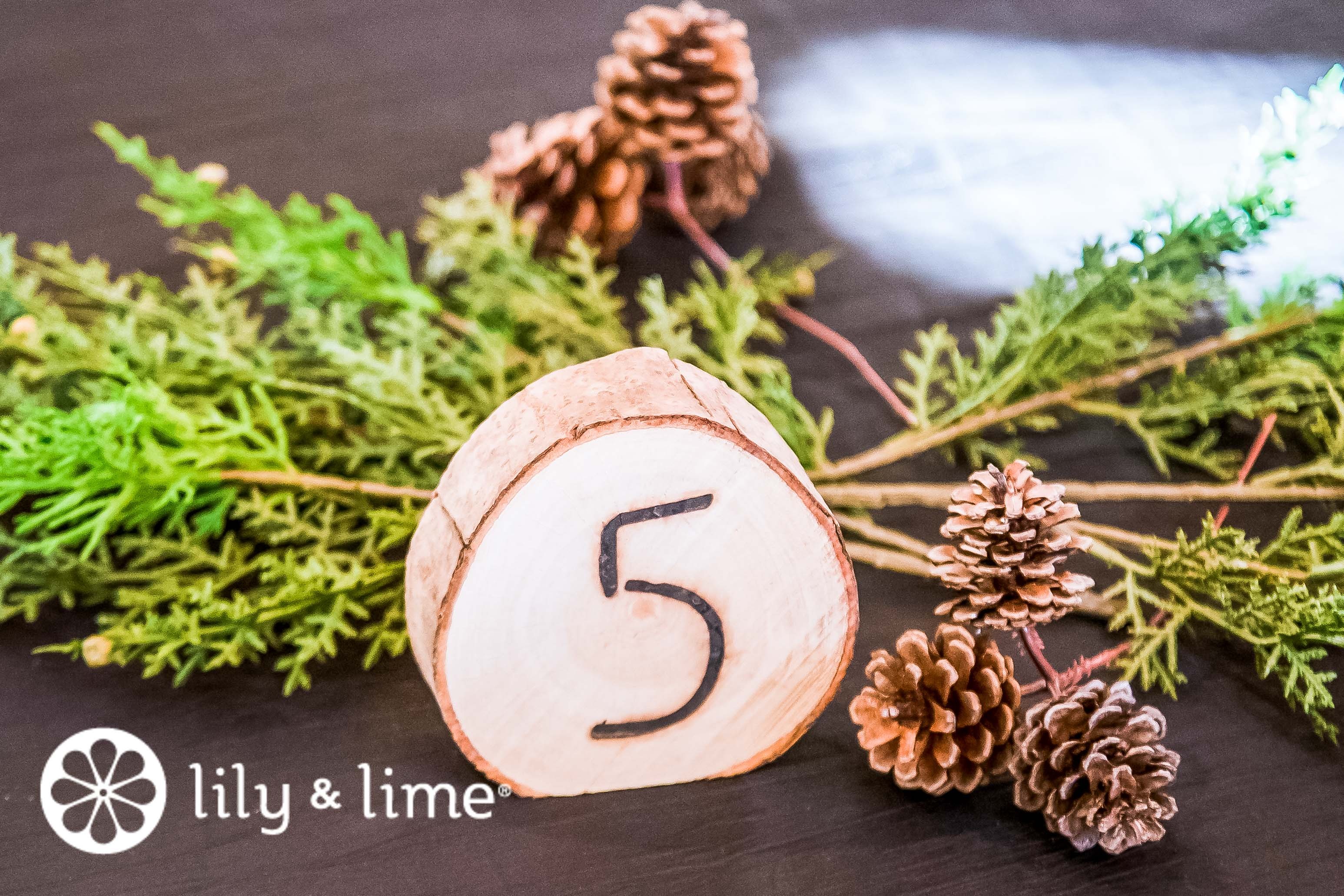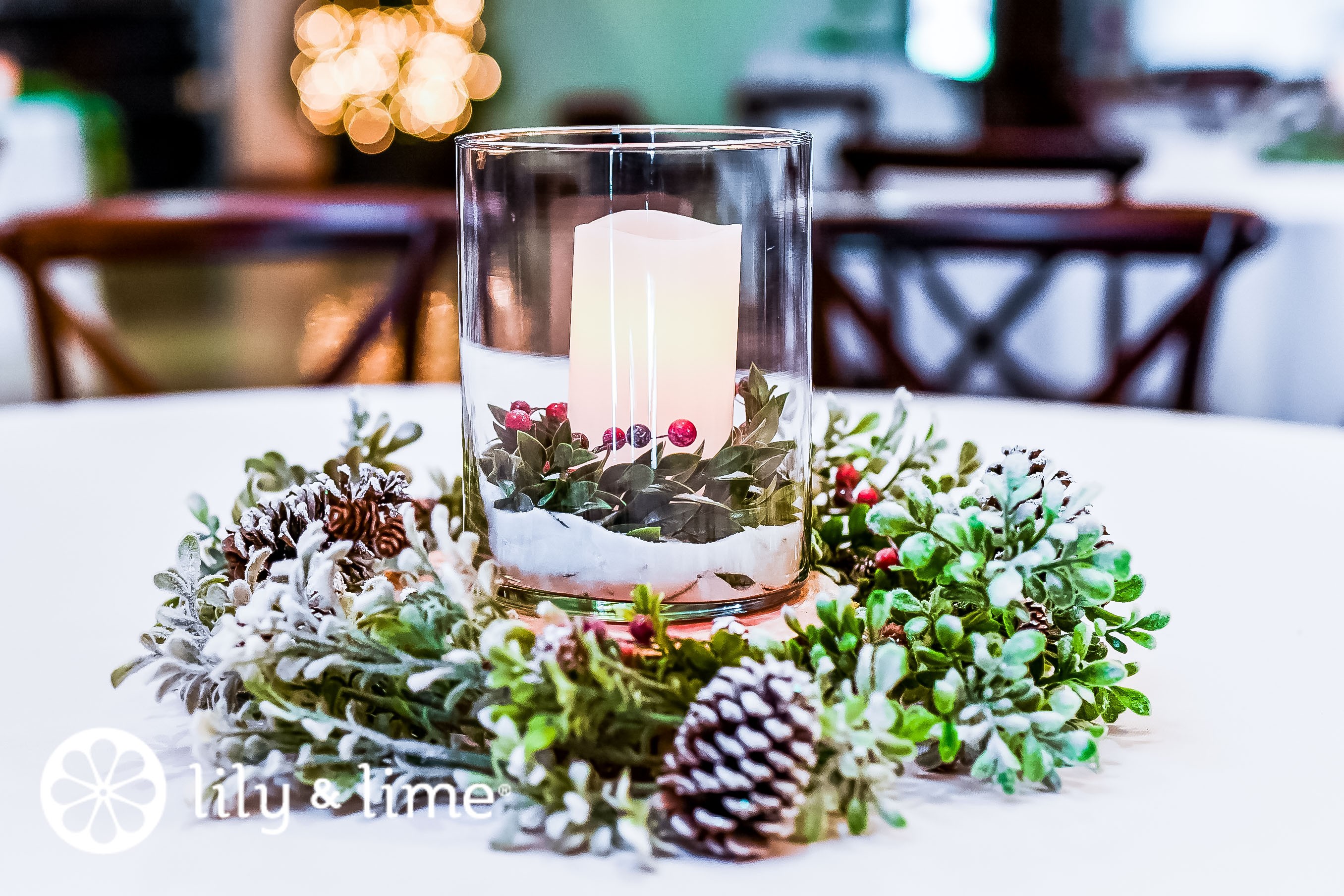 The great thing about weddings, apart from it being a union of hearts, is that it is like your own personal party, featuring a theme which is close to your heart. Whether it is rustic, minimal, or glam, you can have it your way. It's an age of freedom, and everyone is free to recreate their dream wedding, as they see fit. Many of us have dreamed about a winter wedding with wood, berries, and pine cones all around. Pinecones work beautifully for a winter wedding theme. Keep an eye out for pines if you're traveling in the wilderness on a trip and your wedding is a while off. First of all, they are lovely and free! And what more could you want with that than candles, twigs, and pines? Not only is it imaginative, but it also makes for interesting wedding décor that will undoubtedly set you apart. When the weather is cold and cozy, and you are surrounded by mountains and whistling pines, pinecone details will bring your wedding to life for sure, echoing the aesthetic perfectly. Some of us live for the colder months and love to bring the pine springs and pinecones and other bounties of nature to our special day. It reflects the outdoors perfectly and makes the day feel magical. We have all signed over the falling snow and the gems of pinecones. We've felt the rustic vibe that fogs the atmosphere at such weddings. If you're one of "we", it's imperative that you read this article to create an absolute delight of a pine cone winter wedding day!

For any wedding to have a proper theme, it's necessary to focus on the décor. The atmosphere of a wedding is largely determined by the physical space in which the ceremony is being conducted. And this physical space is highlighted by decorations. Every themed wedding has its own unique decorations. For instance, a beach wedding will definitely have seashells, beach décor, and whatnot in it. Similarly, if you're looking for a classic winter wedding of the season, there has to be pinecone décor in the hall. Pine cones have been one of the most important pieces of décor in winter weddings for a long time now. The key to having a unique pinecone winter wedding is in how you use pine cones to bring out the rustic and natural vibes on your wedding day. For that, you will have to get creative (perhaps hop on Pinterest or something!). As pine cones are pretty popular in winter weddings, there are tons of inspirations available on the web. You can pick several examples and give them your own personal twist. And there's one benefit of having pine cones for décor as well – they look good wherever you put them!

Another benefit of having pinecone décor at the wedding venue is getting amazing photos. Properly placed pine cone décor can actually make the background in your photos a lot more aesthetically pleasing. More than that, your guests will actually want to pose with fancy wine glasses filled with pine cones and other pieces of décor. Décor that piques interest and actually engages the guest can have a significantly positive impact on the mood of the crowd. Not only will the guests enjoy more at the venue more, but you'll have an amazing wedding photo album. You also might want to hire a decent wedding photographer to accurately capture the aesthetic vibe of the venue in their camera. With so many pine cone décor ideas out there, you're likely to have a lot of décors to pick from.

Ways to use Pinecones in your Winter Wedding
There are many ways in which you can include pine cones in your wedding. Being one of the most popular themes across winter weddings, pine cone weddings tend to be creative in their use of pine cones. Thus, there are lots of amazing examples of pine cones being at the center of the wedding's theme out there. In other words, there are multiple avenues of being inspired to have your own extraordinary pinecone winter wedding. So, let us not pine for the long-gone summer season, and dive straight into the very thing that symbolizes winter – pine cones in weddings.

Pine Cones On Chair Coupled With Flowers
One great way to contrast the rustic feel of pinecones is with flowers. You can either leave pinecones on the chair for every guest or hang them from the chair. It makes the flowers look even better on the table. If you're going for a proper pinecone winter wedding, then having pine cones on chairs is a must. One important thing to remember, however, is the color of the chair and the general dining area. Choose a color theme that resonates with the natural color of pine cones. It's better to consult with an event planner or anyone who's into the design and has a good understanding of complementing colors.

Mistle-cones
What's one of the most iconic pieces of décor in popular culture? Mistletoe! It's something that can bloom even in the harshest of winters. And it's a custom for some to kiss whenever under a mistletoe. Even though not everyone follows this custom, there are still countless instances of this little plant's association with romance in popular culture. From Harry Potter sharing his first kiss with Choe Chang under the mistletoe to hilarious parodies of the cliché mistletoe motif in various comedy shows, it's evident that mistletoe is one of the most popular plants in the US popular culture. So, why not borrow inspiration from this Christmas décor for your wedding? You can use pinecones as mistletoes and hang them at the entrance of doors. You can even hang them in the hall. Pinecones and Mistletoes are both winter delights, and this homage to mistletoes is one of the best décor ideas for using pine cones in your wedding.

Pine Toss
Another amazing way to include pine cones in your wedding is by having a pine toss! Instead of using the traditional flower bouquet for the bouquet toss, use a small pine cone bouquet. You can either create one from scratch for yourselves. On the other hand, there are quite a few vendors in the market selling creatively made pine cones bouquets. And once you lay your eyes on them, you'd definitely want to replace all the flower bouquets with them in your winter wedding. It will be a creative twist on something traditional. Chances are that your guests will actually end up enjoying this twist, and this will make more bachelorettes participate in the toss, as the toss is becoming a thing of the past in quite a few weddings these days.

Pine Cones and Buffet
One great idea for inculcating pine cones in the merrymaking on your wedding day would be to place some by the buffet. Quite a few couples opt for buffet systems on their wedding day. If you're one of those couples, you can have some pine cones placed on the table by each dish. Another method of using pine cones as décor near the buffet table would be to have small containers full of tiny pine cones. Once you've prepared the containers with a mixture of tiny pine cones and perhaps some berries, you can place them on the table or by the table. Just make sure that the crowd is able to navigate safely around the buffet table, and that the containers don't get knocked over. In other words, keep them out of the way, so that they do not become a hindrance, but are still visible as décor.

Pine Cone as Centerpiece
Centerpieces are a must in every wedding of any theme. If you're searching for creative centerpieces, then you don't have to look further than pine cones. Yes, pine cones can be perfect centerpieces, but only if you customize them a bit. For instance, do you want the pine cone centerpiece in the middle of the floor? You can do so by collecting a bunch of pine cones and placing them in a wooden box along with some greenery. That would make a really good wedding centerpiece, especially if you're having the ceremony in a cabin-like venue. On the other hand, you can also go for a chandelier-type pine cone centerpiece. The design possibilities are endless. In the end, you can get as creative as you want with pine cone centerpieces.

As a Wedding Favor
Many cultures practice the custom of giving their wedding guests a parting gift. In the U.S.A., this gift is often referred to as a wedding favor. Now, choosing a wedding favor can be a bit tricky. You'd want to keep the gift the same for every guest in order to avoid any consequences of implied inequality. Moreover, it's just good taste to keep the wedding favors the same for everyone. Therefore, you should pick something that works for all age groups and guest types. A small bouquet of pine cones or even a decorative jar full of tiny pine cones and berries will be the perfect wedding favor on a rustic wedding night. It's not only a refreshing gift in the face of generic wedding favors such as coffee mugs, but also quite affordable. You can even make these jars yourself and save some extra bucks. Even if you decide to go with premade pine cone gifts, you wouldn't end up spending much.

Wooden Box, Pine Cones, And Scented Candles
We've already emphasized in our décor ideas that pine cones can be paired up with other things as well to create a lasting impact on the aura of the wedding hall. One great combination is a slab of rustic wood, on top of which you can place small pine cones, some berries, and perhaps scented candles in glass containers. It's one of the best combinations out there when it comes to placing pine cones as the central theme. You can place this setup on dinner tables or even at the entrances, provided that the jars are big enough to be noticed by guests who arrive. You can mix and match some other elements as well, such as green moss and scented leaves. How creatively you pair up pine cones in a jar with candles is up to you.

Pine Cone Wreaths!
One out-of-the-box way to include pine cones in your wedding is by making pine cone wreaths. Wreaths, along with mistletoe, are usually seen during the Christmas season. If your wedding falls within the holiday season, it might be a good idea to have pine cone wreaths hanging in the hall. You can even place these aesthetically-pleasing wreaths on dinner tables. Surely, it'll take some time to prepare pine cone wreaths. But you don't have to make a lot to affect the atmosphere. A few wreaths on the tables and the walls can easily do the trick. Couple these wreaths with flowers and you'll have a very pleasant combination on your hands.

Pine Cone Garlands!
Garlands might not be essential in a lot of Western weddings. However, in certain cultures, garlands are not only desirable but necessary according to customs and traditions. It's a very common occurrence for the bride and the groom to exchange garlands on the stage in a lot of cultures. Even if you have never entertained the idea of wearing garlands on your wedding day, it might be worth a shot to try something new. You can exchange pine cone garlands on the stage as a symbol of two souls exchanging a part of themselves with each other. Just like how couples exchange rings at quite a few weddings, you can do the same with garlands. That is not to say that you shouldn't exchange rings as well. However, it can be a unique little "thing" that your guests will remember for a long time to come.

Pine Cone Display Cards
One incredible way to have pine cones as an essential part of your wedding day is by placing cards in them. If you're reserving specific tables for every guest, you will require them to identify those tables by having display cards on tables. Instead of going for a regular or even fancy card holder, you can use oversized pine cones as card holders. You can easily spray paint them in any color to fit your wedding's color scheme, dip them in glitter, add white snowflake-like specks, or simply leave them natural for a rustic winter vibe. Encourage your relatives and friends to begin gathering them early so you can dry them off at home. They can easily hold up display cards, and that'll be a really nice change in terms of not going for the ordinary. Pine cones as cardholders can be one of the most creative pieces of décor in your wedding. On top of that, your guests might also enjoy this creative way of being guided to their specific tables.

Evergreen and Pinecone Garlands on Joint Tables
One amazing décor idea is to have a long evergreen running along joint tables. With this evergreen, your guests can get a feel of nature as they eat. Almost everyone enjoys greenery at the dining table. Moreover, it makes sense for your family members and very close friends to eat at a uniquely decorated reception table. In order to enhance the evergreen, you can place a few pine cones along with it. This will bring out the rustic flavor even more. Undecorated tables can be bland at times. Thus, you should place at least some type of decoration on dinner tables. Otherwise, it might just look like a table at a restaurant. Weddings are all about the atmosphere, and creativity surely helps.

Pine Cones, Berries, Dried Citrus, Nuts, And Wood In Glass
The combination of pine cones, berries, dried citrus, nuts, and pieces of wood in a fancy glass is another décor idea for dinner tables. This piece of decoration will not take much of your time to make. Moreover, it will be better for you to have something so organic and flavorsome on the dinner table, as it will make the dining experience for your guests livelier. Couple these glasses full of pine cones with some scented candles and dim lighting, and you'd have a very aesthetic vibe on your hands. You can also use dry fruits with pine cones. The things that you put in the glass along with pine cones are totally up to your personal preference.

Oversized Pine Cones To Showcase Rings
Just like pine cones can hold display cards, they can also hold wedding rings. If you really want your rings to have an outstanding unveiling, you can fix them atop oversize pine cones. When the ring-exchange ceremony begins, you can ask your best man and maid of honor to bring forward the oversized pine cones with your rings atop them. This would definitely make a lasting impact on your guests as well as you. In the end, the more unique things that you do on your wedding day, the more pleasant and impactful the experience will be. Of course, it doesn't mean that you drop all the traditions, customs, and norms. The key is balance. Pine cones look amazing as décor, but never overdo it.

Pine Cone Boutonniere
For those who do not know, a boutonniere is a spray of flowers worn in a buttonhole. It's like a mini-bouquet that goes on the left collar of the groom's suit. How you might want to wear it is up to you. For a change, you can actually have a boutonniere made of pine cones. Of course, it will take some effort to make a boutonniere with tiny pine cones. If you're short on time, you can always purchase readymade pinecone boutonnieres from the market. Although, if you ask your wedding planner well in advance, they'll probably not have any problem arranging for pinecone boutonnieres and keeping things within the budget. In fact, you should definitely loop your wedding planner in whenever you have a décor suggestion. The aim is to make all the pieces of décor perfectly fit in with each other.

Pine Cone Cake
If you don't want to have pine cone décor on your wedding day, it's still possible to slip this amazing element into your wedding experience. Pine cone cakes are all the rage these days for winter weddings. As this plant is symbolic of the arrival of winter in a lot of regions, pine cone cakes have emerged as one of the most popular choices in themed wedding cakes. You can have a normal vanilla cake with a small pine cone on the top. Alternatively, if you're a chocolate lover, you can have a chocolate cake made in the shape of a pine cone. However, if that is a little too in-the-face for you, you can weave pinecones in greenery and add it to a white naked wedding cake, and we promise, you can't go wrong!

Pine Cone Invitations
When the wedding guest list is short, you can actually send out handmade invitations. One great idea is to include pine cones on the invitations themselves. All you need to do is stick a teeny-tiny pine cone on the invitation card like a stamp. Ensure that the pine cone is stuck properly on the envelope, you wouldn't want it to fall off before being delivered. Pine cone invitations are an amazing way to let your guests know that you'll be having a pine cone-themed winter wedding!

The Classic Bowl of Pine Cones
In the end, some people just want to go with classic decorations. One of the most traditional pieces of pine cone décors is having a small bowl full of pine cones of varying sizes. Just place that bowl wherever you want, and you're good to go. It's a pine cone décor that you'll find quite frequently in winter weddings. Nothing beats its subtlety and classic vibe, as the bowl full of pine cones sits on the dinner tables of guests.

Pine cones in themselves are an object of much admiration. Apart from their apparent aesthetics, there's a lot of symbolism associated with them across cultures and throughout human history. A mathematician will tell you that pine cones have aesthetic value they have because of the Golden Ratio and Fibonacci Spiral Sequence. Apparently, a lot of aesthetic visuals have one thing in common – the golden ratio in their symmetry. Pine cones also feature the Golden ratio and Golden spiral. Now that it's mathematically proven that you should definitely have pine cones in your winter wedding, there should be no doubt that your pine cone décor will turn a lot of heads on your wedding day. All you need to do is consult with a few crafty friends and figure out how creatively you want to include pine cones in your wedding décor.