Wedding Sunglasses We Are Swooning Over This Season!
August, 5 2022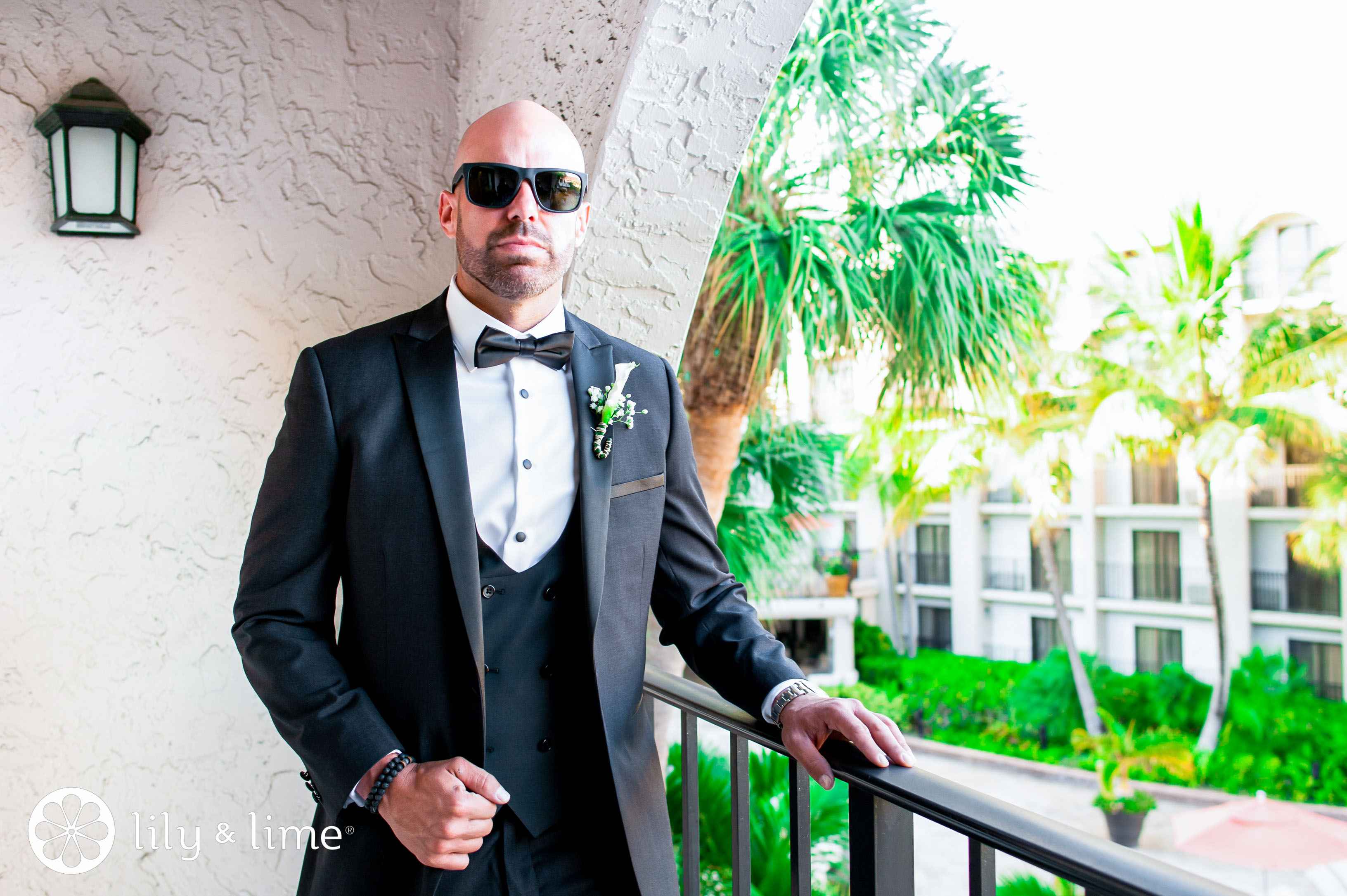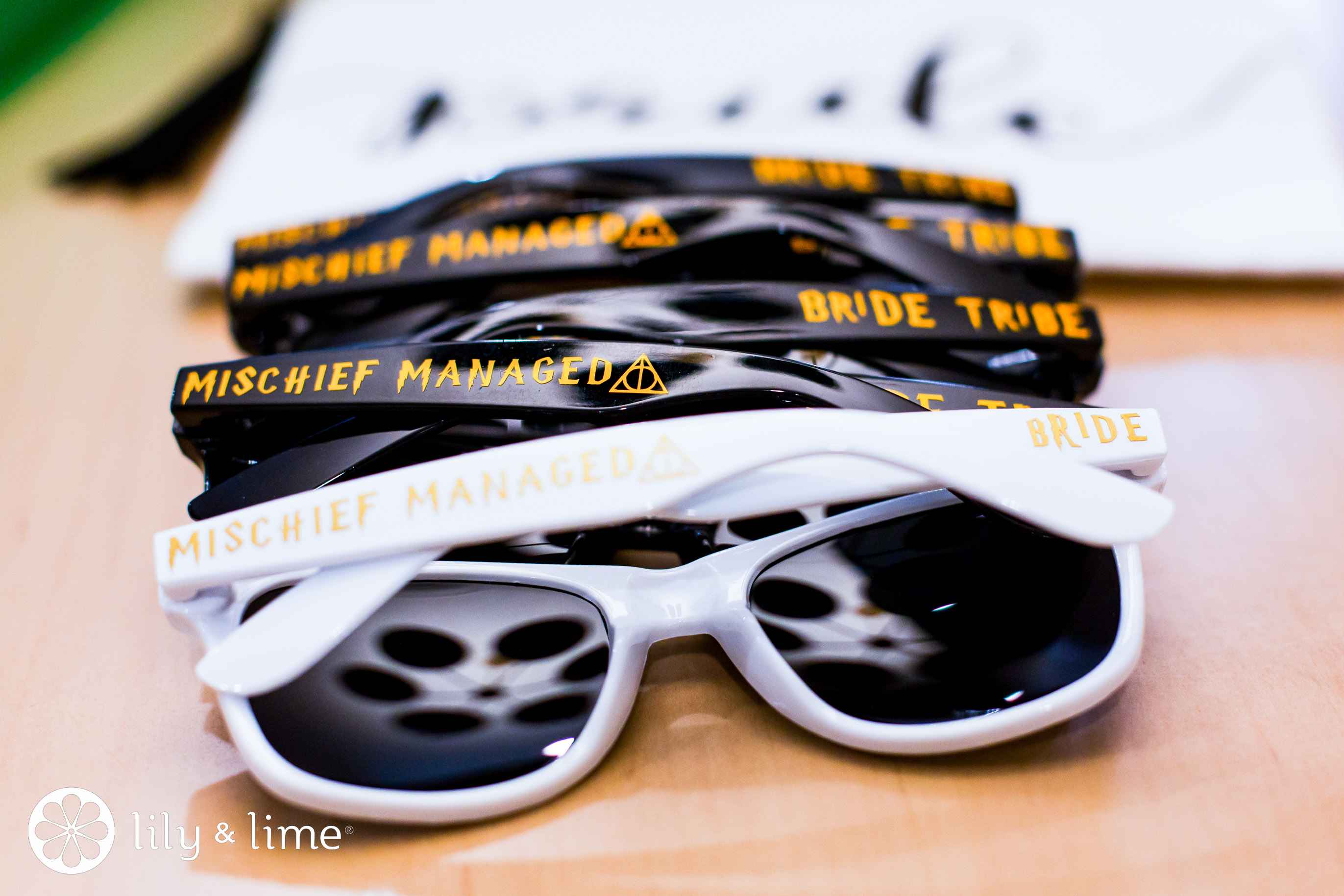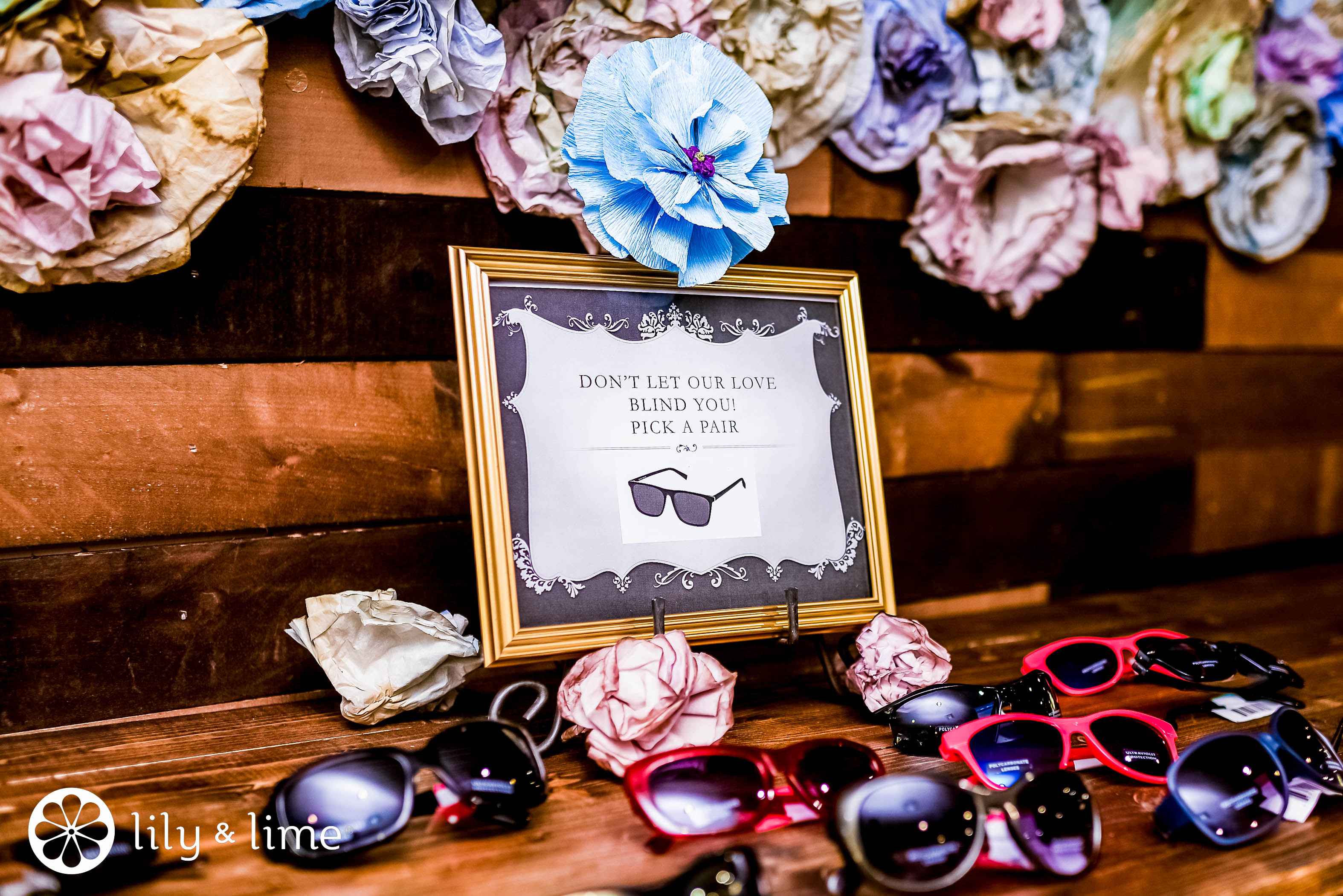 Getting engaged is an amazing experience. After you get engaged, the good stuff is only starting because the next step is wedding planning! To throw your dream wedding, you'll have to plan everything down to a T, from the wedding food menu to your wedding outfit. Although most of us think of planning the bigger elements first, we tend to leave the smaller bits for a later date. However, the thing is that smaller details make the bigger wedding elements perfect. So, if you're looking to create the perfect set-up for your wedding, then the first place to start is to start by arranging the smaller details first. And that brings us to an element that we briefly think about, and this little element can add charm to your wedding outfits and decor. The tiny element that we want to bring to your attention is wedding sunglasses! To make you and your bridal party look their best, how about looking through different styles of sunglasses for your wedding day? If you feel like adding an extra stylish twist to your wedding outfit, then we have some ideas for you:
Round Sunglasses
If you're planning on throwing a vintage-themed wedding, then how about looking the part? Adding brilliantly rad round sunglasses to your wedding outfit will do the trick for you. Round sunglasses look perfect, regardless of the occasion, and that's a fact. But if you add a colored pair of sunglasses to your attire, it will add an extra charm to your wedding look! Want to use these sunglasses for your wedding look, then how about adding some vintage touches with accessories and veils? Adding a vintage veil will add an undeniable sense of charm to your look! The perfect way to add a retro touch to your wedding outfit is to use a cathedral-length veil. The best thing about a cathedral-length veil is that if you don't find the right veil for your wedding outfit, you can simply make your own! You can follow a tutorial to make your own veil, this will even add a pleasant DIY touch to your wedding as well. To wear round glasses on your wedding day, make sure that you have the right pair of round glasses, and know how to style them. If you're looking for a complete retro look, then try going with black round sunglasses, However, if you want a colorful retro-styled wedding, you can use colors and shades! Better yet, if the groom is dressing up in a colorful wedding suit, you can match your outfit with similarly shaded sunglasses!
Trendy Oversized Sunglasses
If you're looking to adopt the latest trends for your wedding look, then how about donning some oversized sunglasses to your wedding? Trending sunglasses are one of the best ways to spice up your look. The reason why we love oversized sunglasses for your wedding is simple, they are just perfect for any type of wedding. Obviously, a pair of sunglasses is perfect for a summer outdoor wedding. And that's just a fact. However, even if you're thinking of throwing a backyard wedding party or an indoor wedding, a pair of oversized sunglasses can add more vibrancy to your look. First of all, these sunglasses will make your getting-ready photos look stylish. And secondly, it will help you look in vogue during your wedding celebration! If you're wondering how to style oversized sunglasses for your wedding, then consider starting with your bridal hairdo. Since the glasses will cover your face, you should go with slick hairdos. Try to keep the volume of your hair on the lower side, this will make your entire look perfect. Apart from this, you can also try some effortlessly minimal hairdos, such as a sleek middle part hairdo, a messy double-twist ponytail, or a faux-hawk hairstyle. Apart from this, oversized sunglasses look right at home with sleek silhouette bridal dresses. Bridal gown styles like sheath dresses, long-sleeved gowns, and short bridal dresses.
Sharp Cat Eye Sunglasses
When it comes to setting the tone and keeping the lively nature of your wedding alive, finding the right accessories will make a huge difference to your wedding look. Cat-eye sunglasses are the perfect addition to your wedding outfit if you're looking to add some sharp edges to your wedding outfit. Cat-eye sunglasses can be used for pretty much any setting. What we love the most about cat-eye-style sunglasses is that there's a vast variety of styles, colors, and patterns to choose from. You can even find cat's eye sunglasses with pretty feathers attached to the side to add some style. We love the cat-eye style so much because it actually makes you feel like a diva, and helps you pull off any style! Whether you look to don a sleek hairdo or princess-style wedding gown or you go for an elegant wedding dress, this pair of sunglasses will add extreme amounts of charm to your wedding outfit! Think Bella Hadid, Rihana, and Hailey Beiber! Cat eye sunglasses have been trending for years, and rightfully so! And if that's not enough, we'll tell you something more - you can even find oversized cat-eye sunglasses!
Classic Wayfarer Sunglasses
What's a wedding if you and your partner can't have fun, right? If your idea of fun is matching your looks, then we are just the thing for you! While the latest trends are uber-cool, we'd like to circle back to the classics for an elegantly stylish look! Wayfarer sunglasses need no introduction. These sunglasses go well with any face type, any look, and any occasion! The bride and groom can match their eyewear since wayfarer sunglasses are unisex. To make your wedding more fun, how about adding wayfarer sunglasses to the outfits of your groom and groomsmen, and to your bridal party as well! If you want to mix some colors into the picture, you can do that as well! You can choose red frames for your bridal shower, and chic black frames for your wedding day! Apart from the classic black frames, you can opt for some trendy new colors as well! Before deciding on the idea of adding wayfarer sunglasses to your wedding detail ideas, make sure you have a word with your partner. If your partner does not want to wear them and does not like the idea of his groomsmen wearing them as well, you can decide to wear them.
Stylish Aviator Sunglasses!
Since we're on the topic of classics, why should we leave out the immensely popular Aviator sunglasses from our list of recommendations? Aviator sunglasses are iconic, courtesy of Top Gun. And honestly, we're all for the hyped-up sunglasses because they are truly beautiful. What we love the most about these sunglasses is that they are effortlessly stylish. The moment you put them on, these sunglasses add an unmistakable charm to any outfit, so why should your wedding outfit be any different? If you're not a fan of trending sunglasses and are not in the mood to don playful sunglasses in different shapes, then this is the one for you. Rayban Aviator sunglasses are great for any wedding dress, whether you're going with a large train or you're looking for a tea-length wedding dress, these will only accentuate your look. Another reason to choose Aviator sunglasses as your wedding day sunglasses is that you don't have to worry about your bridal hairstyle not matching up with the look. As promised, these sunglasses are just perfect for any look. And that brings us to another reason why we absolutely love these sunglasses! If you've already put together a list of details for your wedding, have chosen your wedding day outfit, and suddenly you feel like wearing sunglasses on your wedding day, a pair of Aviator sunglasses will go a long way for you! These can be your last-minute wedding detail addition with a promise for success.
Cool-Shaped Sunglasses
While we've discussed many good options to use, let's talk about something playful. If your idea of a bridal look includes beautiful shapes, then these are the sunglasses for you. The best part about these sunglasses is that they are budget-friendly and you can get them at a party prop shop. What's more, is that the style of sunglasses you choose can be used as a party prop for your wedding as well! You can also choose to add some of these sunglasses to your wedding photo booth to help your guests attain a similar look like you! If you want to use fun sunglasses, you simply need to look for party novelty sunglasses. The best part about these sunglasses is that they come in different styles, colors, and designs. You can choose diamond-shaped sunglasses, heart-shaped glasses, or have a pair with Hello Kitty details! Apart from this, you can even choose plush eyeglasses! The reason why we love to see novelty sunglasses at weddings is very simple! These sunglasses add a playful touch to your wedding, and look stunning in wedding photos! You can even take fun sunglasses to the next level by adding these to your wedding favors! You can put these party sunglasses in pretty sheer pouches for your guests. Another way to add some fun flavors to your wedding is to have a variety of sunglasses pooled together for your guests. But the catch is, that your guests can only wear these cool party sunglasses during the cocktail hour! What's more, these sunglasses work extremely well if you've decided on throwing a themed wedding party. For example, if you're planning a carnival-themed wedding or a beach-themed wedding, funny sunglasses will add colors and more details to your wedding!
Futuristic Space-Age Sunglasses
Since we're already on the topic of themed weddings, we have an idea for an extremely specific wedding theme! If you're looking to throw a space-themed wedding or celestial-themed wedding, you may feel that the aforementioned sunglasses options don't really go well with such themes. And you're right! For a space-themed wedding or a wedding that incorporates celestial bodies, futuristic lights, and space-themed wedding details, you'll need some futuristic space-age sunnies to go with it! Since these types of sunglasses are not easy to find, you can look for inspiration first. Choose the style you like, and then try to transform your regular sunglasses into the design. However, remember this is possible only if you're good with crafts. If you're not, you can ask a professional to help you. Apart from that, if you're not in the mood for a God-like pair of space-age sunglasses, you can find some unique space-themed sunglasses that can work just as well with your wedding ideas!
Bonus Idea: Pearl-y Sunnies!
One of the best ways to make your sunglasses look like the perfect pair of wedding sunglasses is to choose pearl-studded sunglasses! First things first, we absolutely adore this style of sunglasses! Even the Pop Queen Rihana was seen wearing these! Although that's enough reason for us to want to include this in any wedding, the real charm of pearl-studded sunglasses is that they look delicate, befitting a bride. Another charming detail is that these are super-easy to make at home! If you can't find the perfect pair of pearl-studded sunglasses, you can always create your pair at home! All you'll need is a pair of small forceps, superglue, and some pearls! A handy tip for DIY-ers, smoothen out a side of the pearl to make it stick to the frame of the sunglasses better. You can use round sunglasses, rectangular, or even cat-eye sunglasses to add pearls to them!
And that brings us to the end of our recommendations. We hope that these ideas help you add more glamor to your wedding! Before you decide on which sunglasses to wear, which ones are the best for your brides, and what style of sunglasses should the groom and groomsmen wear, sit down and talk to your partner about it. Make sure you discuss the ideas both of you have! Make sure that you decide to go ahead with something that is just perfect for both of you. After all, there should be no compromises when it comes to your wedding and ideas! But it should not be something that both of you don't enjoy!