Add Color To Your Fall Wedding With These Bright Ideas!
August, 16 2022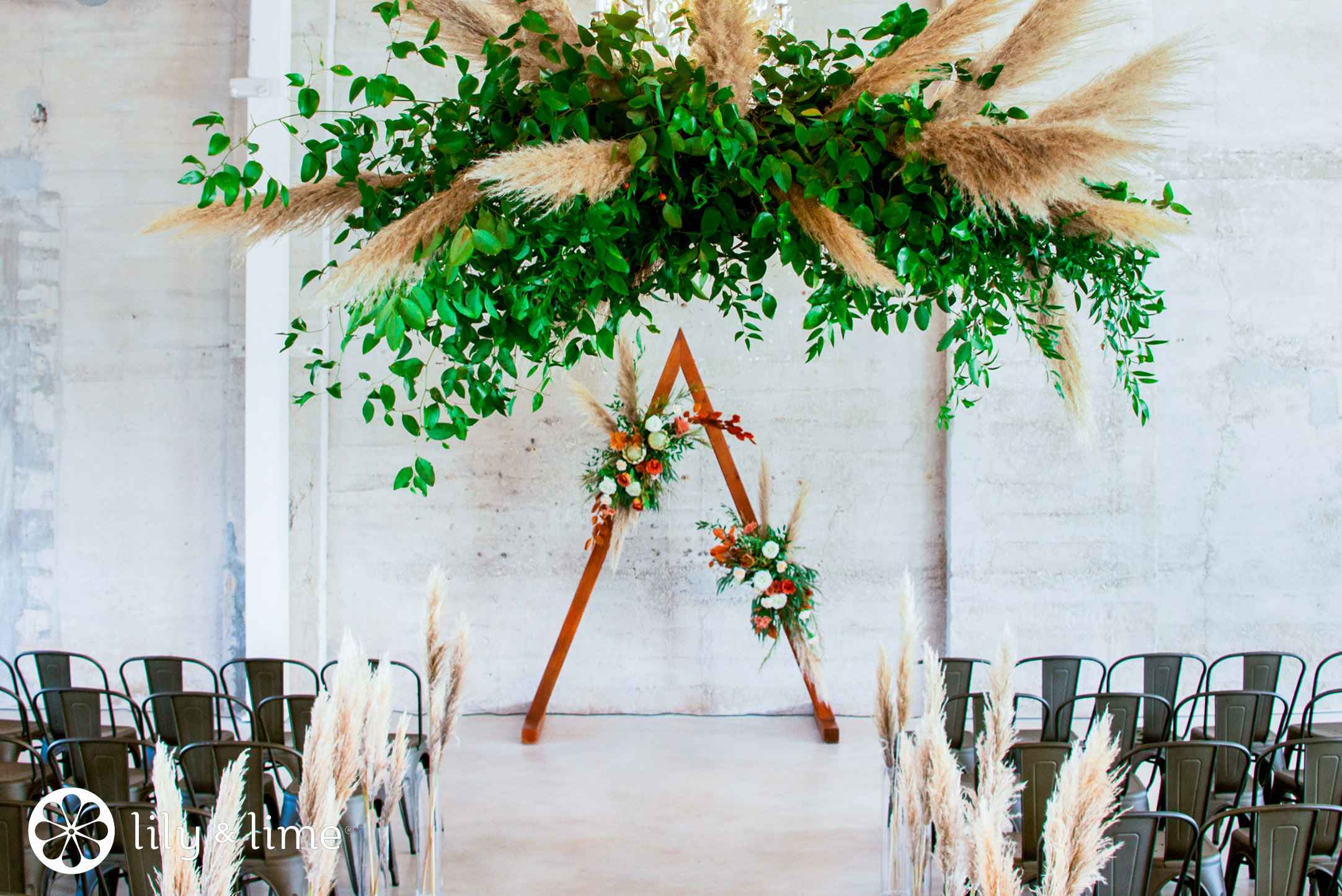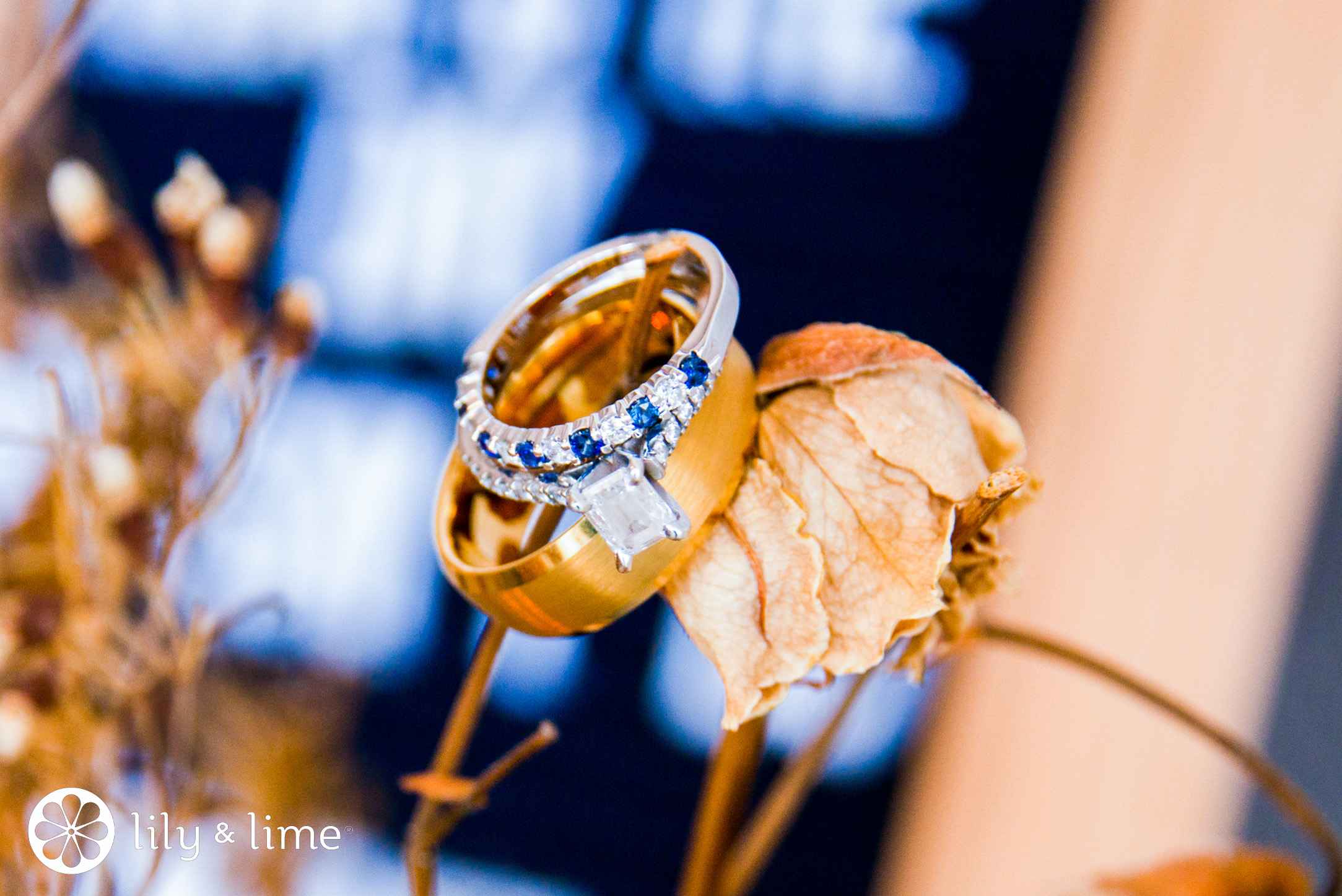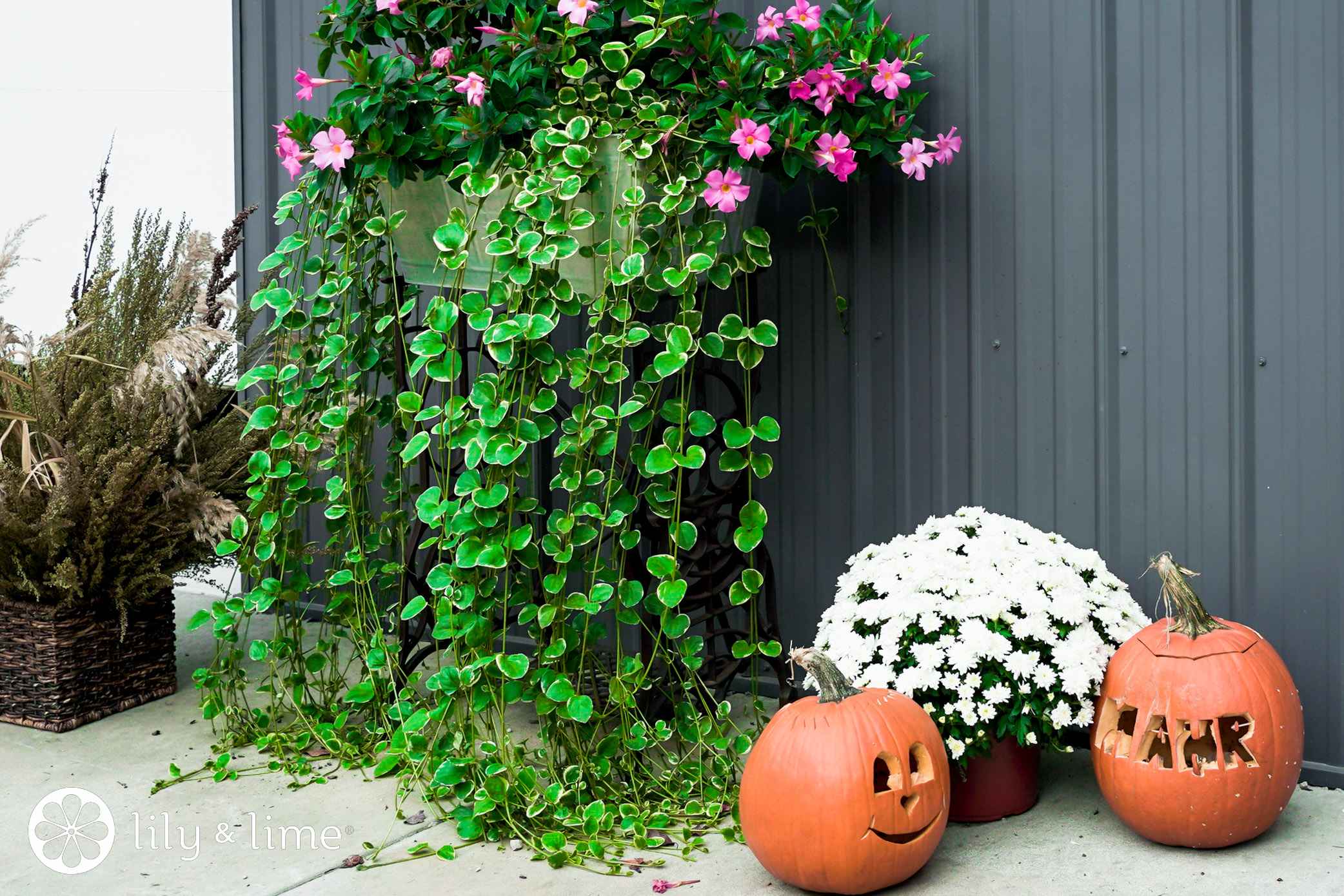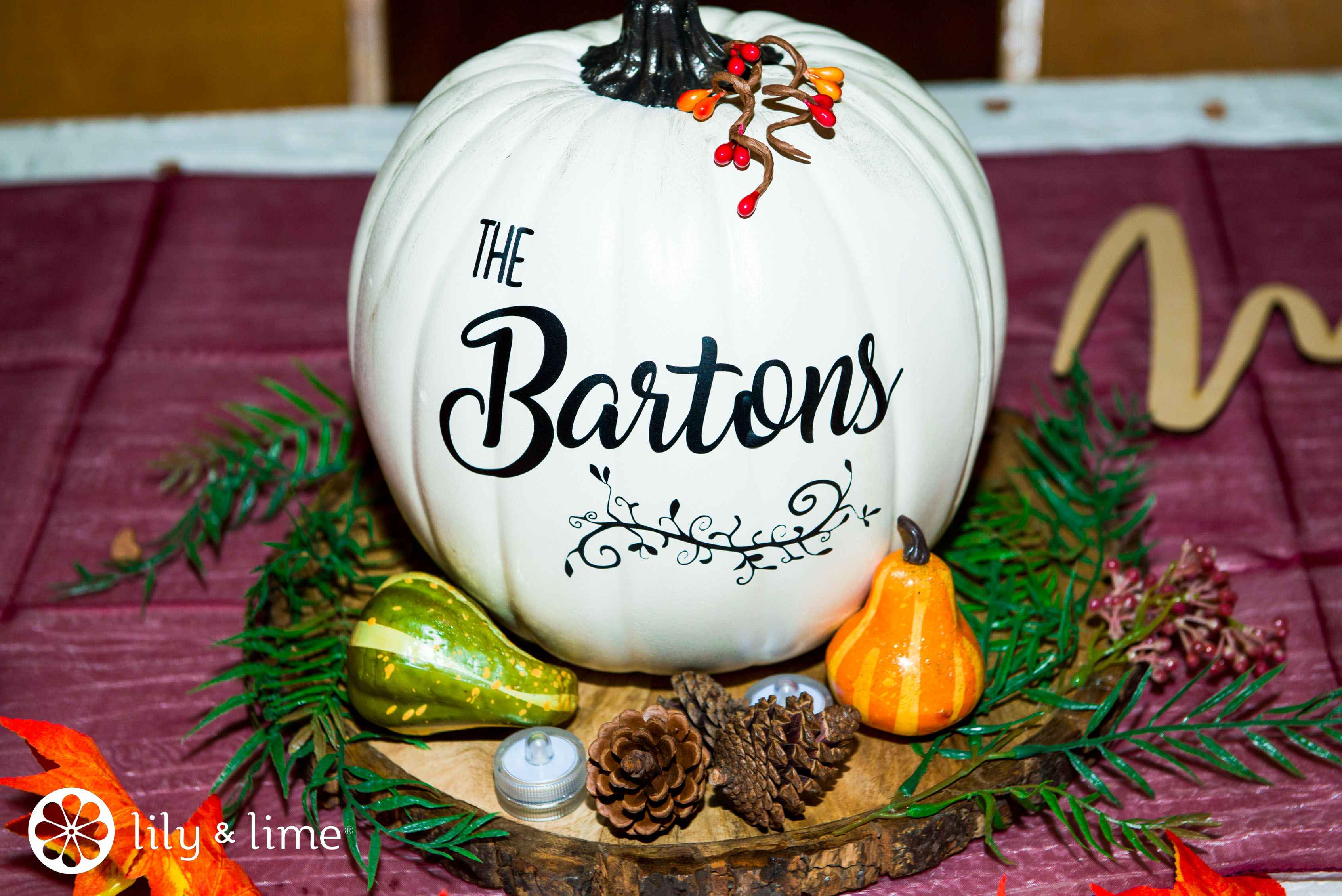 When it comes to fall weddings, we usually think of warm and velvet-styled weddings! A fall wedding, in general, is synonymous with deeper color palettes. Don't get us wrong, we absolutely adore the dark colors and tonality of fall weddings. Despite the idea of a fall wedding being steeped in the wondrous beauty of earthy tones, we ache to talk about something brighter and lighter. And that is why we're taking the time to go against the trends and what we usually assign to fall weddings. So, instead of a dark regal wedding with earthy tones, today we'll list out some brilliant wedding ideas that are a few steps away from the traditional ideas and myths that surround beautiful fall weddings! That said, let's dive into some great, brilliant, and stunning ideas for a bright fall wedding:
Choose the Correct Wedding Color Scheme: Prefer the Lighter Shades
The best way to light up your fall wedding, you should consider choosing lighter shades! The first thing to do when choosing your wedding color scheme is to consider using lighter shades that still resonate with the season. The best idea to help you bring lighter shades to your wedding is to choose colors like blue, frost, cardinal red, pineapple, hunter green, orange, silver, beige, or dove gray. The best way is to make your wedding's color ideas that are bright and still look whimsical, then try using a nature-inspired color palette. However, keep in mind that the colors should have some speckles of yellow or orange, these additional colors will add bright quality to your wedding color scheme! Another way to ensure that your wedding looks bright is to use modern color themes that work for pretty much any season. Wondering what kind of color schemes work for a whimsically dreamy fall wedding? Then try using pink, blue, ivory, yellow, blush, or muted neutrals! The color scheme ideas that we find absolutely stunning for your fall wedding are a complete ochre for a bright wedding, ginger, mint, and lemon for a stylish autumn affair, and emerald and blush for a regal, fresh and stunning fall wedding!
The Prettiest Wedding Bouquet: Make Your Own Glamorous Wedding Bouquet
One of the greatest ways to add color and brightness to your wedding is to have a glamorous wedding bouquet! For your wedding bouquet, you can choose bright colors. A great way to add more colors to the theme you've already selected is to use colors that aren't a part of your wedding color palette. For example, if you're throwing a beautiful wedding with shades of green, yellow, and orange, then how about a boho ivory wedding bouquet? If you can't find the kind of bouquet you wanted, then how about you create your own DIY boho ivory wedding bouquet? You can add some props, and then find flowers similar to the props you add to the bouquet! This bouquet or a cascading ivory bouquet will look brilliant for single-color wedding themes or bright colors! But if you're using blush or muted shades for your wedding, you should try to create a bouquet of bright colors! However, if you find it tough to get the right shades, the right flowers, and the correct look for your wedding bouquet, then how about taking things into your hands? Instead of looking for the perfect wedding bouquet from a florist, you can look up DIY wedding bouquet ideas to add the glamor you'd love! Another fun idea that we simply love is a beautiful wedding bouquet with LED lights! You can find light-up flowers, or choose to add LED and fairy lights to your bouquet to make it look even more stunning. If you can't find the type of lit wedding bouquet, then you can always create one to add a wonderful DIY touch to your wedding!
Bring the Joy of Lights to Your Wedding: Lanterns, Electric Lights and Electric Candles!
One of the most lovable bright ideas that we love for fall weddings is the use of brilliant lights! The best way to light up your wedding with a warm glow is to use a muted or neutral wedding color scheme, these kinds of shades or color schemes are just perfect for lights. Be it candles, electric battery-operated tea lights, or lanterns, these look better with milder shades, these kinds of colors also lead to the creation of a classy setting with a warm glow. You can use hanging lanterns, paper-cut, Chinese lanterns, or intricate geometric patterned lanterns. However, if you're looking for budget-friendly wedding ideas, and you're good with crafts, you can create some beautiful DIY lanterns out of paper! Additionally, another way to add more light to your wedding is with the help of lanterns, you can buy some retro lanterns from thrift stores for budget-friendly lantern decor and then pair them with tapered candles or with some tea lights to make the lanterns glow! If you're looking for more wedding ideas with lights and candles, then we have you covered! One idea that we love is using beautiful candle centerpieces and pairing some beautiful greenery or woven greenery as well. Another way to add candles to your wedding is to look through inspiring centerpiece ideas, and see which ones of these are easy DIY projects! However, remember when you decide to go ahead with DIY candle centerpieces, start designing them about a month before your wedding, and test them before you use them.
The Elegance of Candles: Fuzzy Glow!
Since we were just talking about electric candles, let's move to the prettier ones! A great way to add charm and rustic beauty to your fall wedding, then it could be as simple as using numerous candles. A few of the reasons why we love using candles as wedding decor is because it gives your wedding venue an amazing warm glow and adds a romantic charm to your wedding! Another reason why we love candle wedding decor as one of the best ways to light up your wedding day is that it is a no-fuss idea! You don't need ornate candles, simple ones will work for you as well! One way to light up your wedding day is to decorate the aisle with candles and light them up before you walk down the aisle. Another way to use bright candles is to have an outdoor wedding ceremony in front of a tree, and use candles and DIY candle holders to decorate the tree you tie the knot in front of! You can create DIY candle centerpieces as well! However, remember, when it comes to DIY decor items, you should try these out beforehand, so that you know if your designs have turned out the way they should have. Another way to improve your wedding decor is to use a metal screen! You can add small candle holders on the different rungs of the screen to add light to your wedding. Along with that, you can add greenery and flowers to add a fresh vibe to the metal screen. Another delicate way of adding some delicate candle glow to your wedding decor, then how about using some pretty tall candelabras. This will help add a brilliant European touch as well!
Go Big on the Decor: A Grand Ceremony Decor and Grand Entrance
If you're looking to add dramatic touches to your wedding, then are there any better decor ideas for your wedding ceremony? You can use different colors and ideas for accessories for your wedding ceremony and entrance, which can add great detail to your wedding! A great way to keep the attention of your guests on the ceremony decor and the glorious entrance of your wedding, then the best way to do this is to choose a darker shade of colors as your wedding theme. For example, you can choose muted shades of red, white, yellow, and other darker fall colors. And to ensure that your ceremony and entrance decor stand out, you should use pretty and delicate colors. You can try to use white and bold green colors as an entrance. And for your wedding ceremony, you can use some pretty colors as well. The idea here is to create contrast between your ceremony as well as the grand entrance for your wedding and the wedding colors.
With that said, we have some ideas on how you can use these ideas for your wedding! Let's start with ideas and inspiration for a glorious wedding entrance. To match the beauty of a fall wedding, you should try to include foliage and other kinds of greenery at your entrance. Instead of simply choosing pretty welcome signage for the wedding. You can also add your, and your partner's, initials to the entrance hoops or flower-drop arrangements! You use a semi-circular hoop as an entrance. Or better yet, you can have a curtain of streamers, or woven greenery greeting your guests! If you're an artist or like creating artwork, you can simply use one of your pieces that describe the mood of the day and is fresh, as your grand entrance.
Now, for your wedding ceremony, remember to choose an idea that sounds "big and bright." A great way to do that is to use yellow-themed decor for your wedding ceremony! You can choose pretty colors and details. For example, you can use pampas grass, hanging floral details, pots and a majestic carpet to add color to your wedding ceremony! You can also create a monogram of the initials of your partner mixed with yours, to add a personal touch to the wedding. You can use the monogram for your wedding cards and other decor ideas as well! Apart from this, you can also create a fresh altar for your wedding ceremony. An idea that we absolutely adore is to use tree stumps, greenery, and satin covers for the tree stumps and candles. You can add a wreath made out of seasonal flowers and foliage to add the much-need fall charm!
Fall Inspired Accessories: Add the Season's Best to your Wedding
Another way to add charm to your wedding is to ensure that you capture the essence of the season. A great way to incorporate your wedding season into your decor is to use the colors and the "elements" associated with the season. A great DIY addition to your wedding is the use of pumpkin! Use pumpkins to spice up your wedding and add more seasonal charm to your entire set-up. What we love about pumpkins is that these can be hand-carved, which means you can even go DIY on your wedding decor. Why we love pumpkins so much is that these are just perfect for any kind of wedding style! Versatile as they are, you can use smaller pumpkins or larger ones, the choice is yours.
What we love the most about these is that you can use the larger pumpkins and create large lights! You can carve spooky smiles and add a few candles to the hollowed-out pumpkins to turn them into lanterns. This will add brilliant natural color to your wedding. What's more, you can even paint these pumpkins to match your wedding's theme colors. You can spray-paint the pumpkins with any color to match the wedding theme. As for the smaller pumpkins, you can use them as flower holders! You can create small pots out of these pumpkins and add the season's best flowers to them, and hang them as your wedding decor! When we say pumpkins are versatile, we mean it! Because you can use a hollowed-out pumpkin as a soup bowl for your wedding guests!
White Wedding Theme with Bursts of Color: Colorful Flowers and Vases
One of the best ways to add color to your fall wedding is to do something different. We all love a pristine wedding with beautiful flowers, and wonderful colors, right? How about we take this fall wedding idea to the next level? How about we add a creative twist? The idea is to throw a wedding with white as your wedding theme color! What we mean by that is that instead of matching white with other kinds of color options, and accessories, decorate your wedding with different flowers and floral wedding decor! You can have white pews, white chairs, white everything! And to add colors, you can have geometric vases in different colors to add the "burst" of color quality to your wedding. You can choose big vases, or small vases, either way, it will look good. The color of the vases should pop out and complement the wedding day floral decor. For example, if you choose a pastel yellow vase as your decor addition, then you can add Pansies, or red Celosia to add the finishing touch to your wedding decor! The real reason why we love a white wedding idea coupled with colorful vases and bright flowers is that it is no fuss, minimalistic, and simply stunning!
Wondering how you can use this idea for your wedding? Well, it is simple! The first step is to get some amazing vases! You can choose different colors for your wedding ceremony, cocktail hour, and reception party. Also, the vases you choose for your wedding decor can be used as decor items for your home as well! And if you cannot find vases that are just perfect for your wedding, then how about using an old washcloth, some cement, and spray paint to create vases on your own? Once you have the vases, you can add colors, and choose muted or blush colors, this will help your floral decor stand out! Once you have the colors for your wedding vase decor picked out, you only need to select the floral wedding decor! Remember to choose complementing colors only! Last but not the least, a great way to use this idea for your wedding for budget-friendly wedding ideas is to have the same colors for your vases and floral decor for all events of your wedding! This will not only be budget-friendly but also give you synchronicity!
With that, we'd like to leave you with some practical advice apart from the ideas and inspiration we listed above. When it comes to adding color to your wedding, be it fall or any other season, the first step should always be an understanding of colors and color family! Your first step should entail checking out wedding color schemes and color combinations. This will give you a starting point. Once you acquire the knowledge of which tones of colors go well with which colors, you can mix and match the ideas we listed above with your ideas! We hope the ideas above help you design the perfect fall wedding!