2022 Pantone's Color of the Year for Your Wedding Palette!
May, 6 2022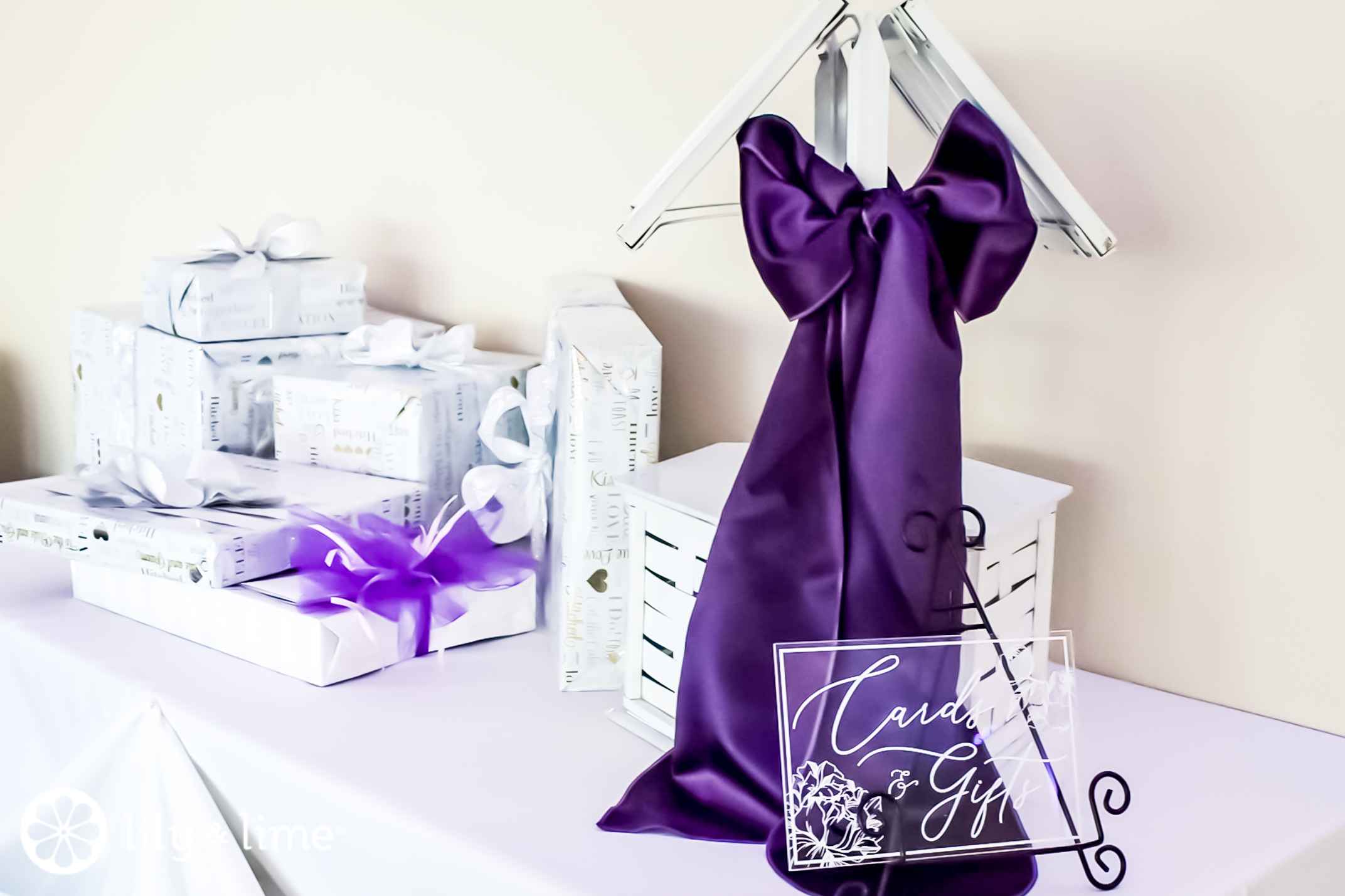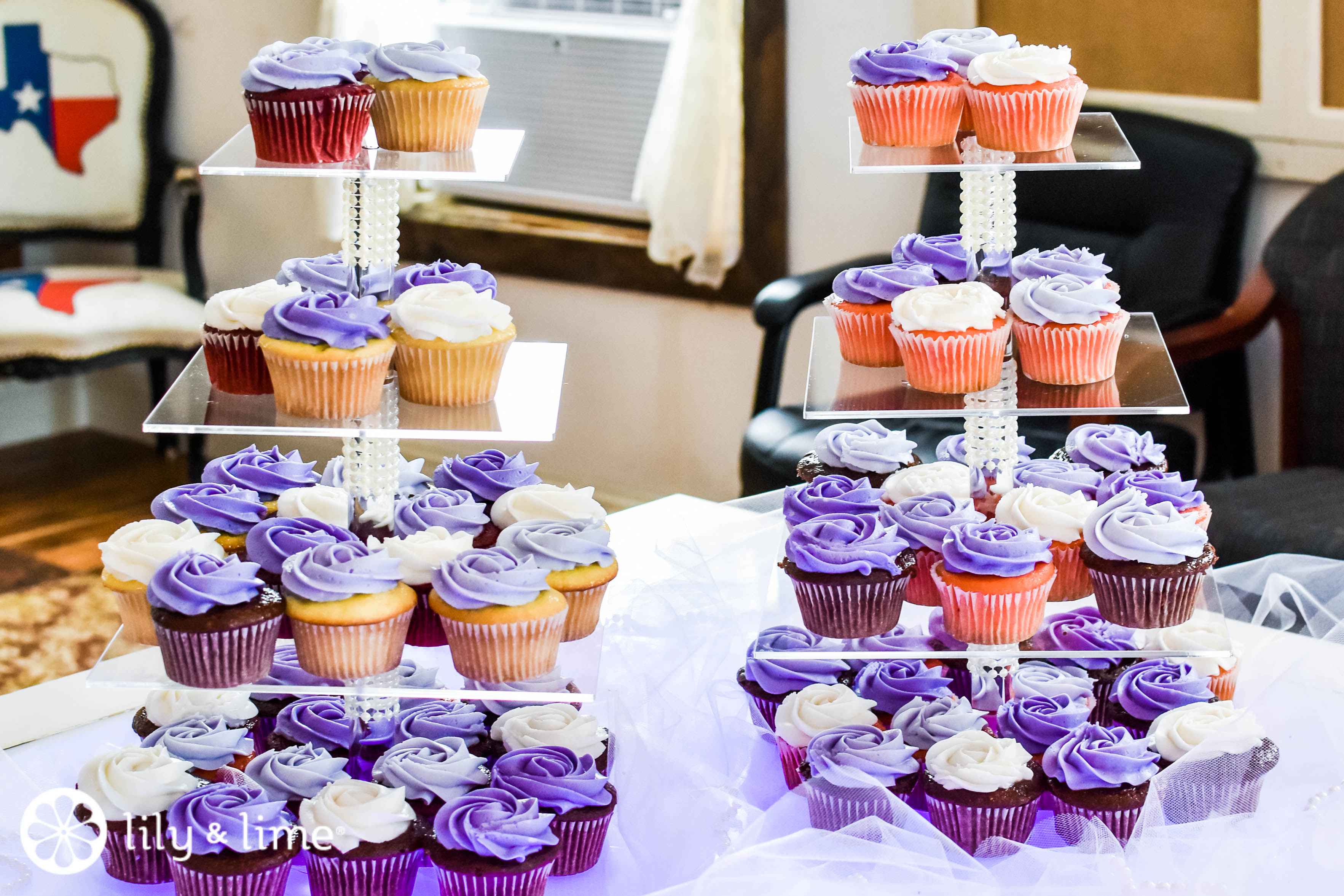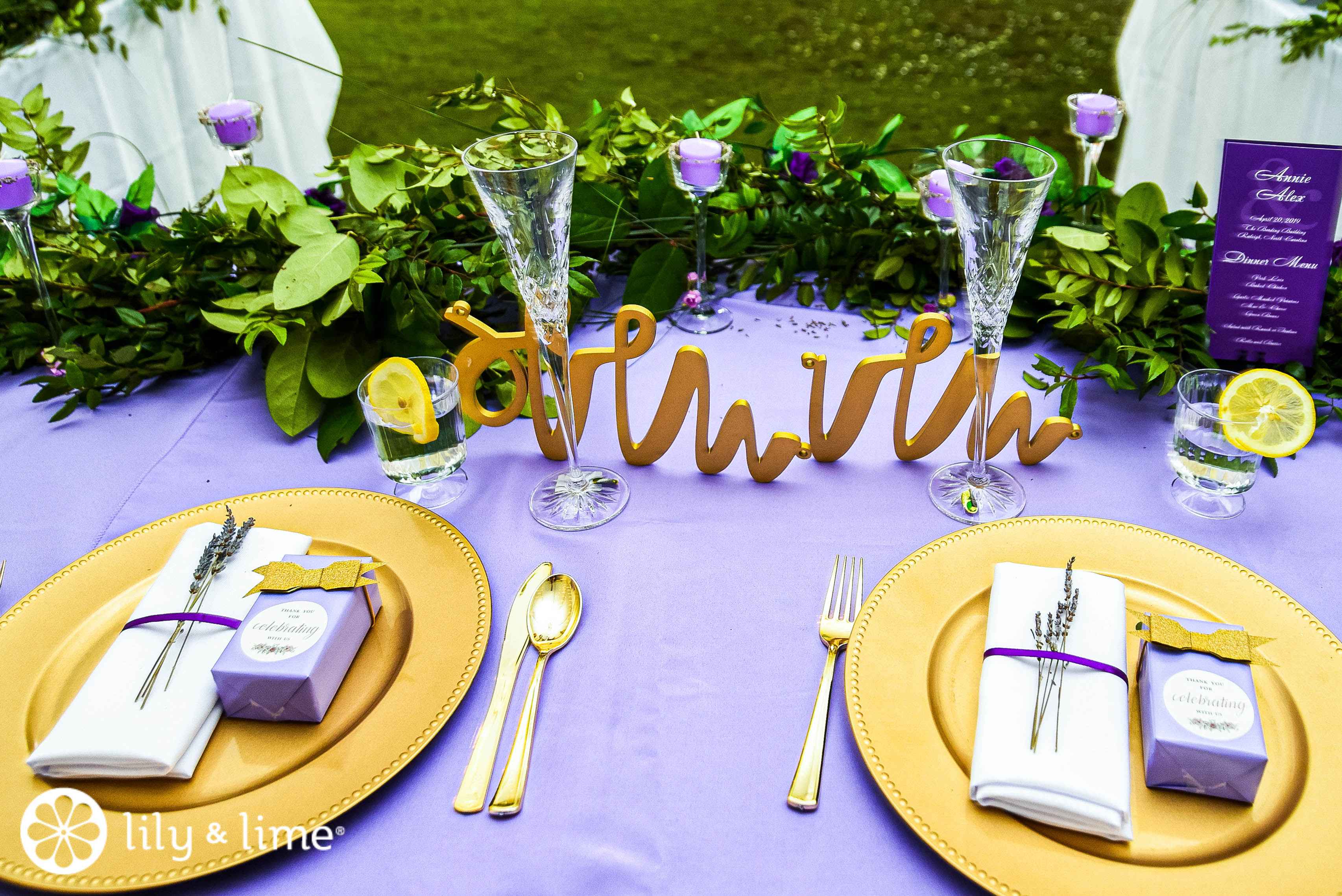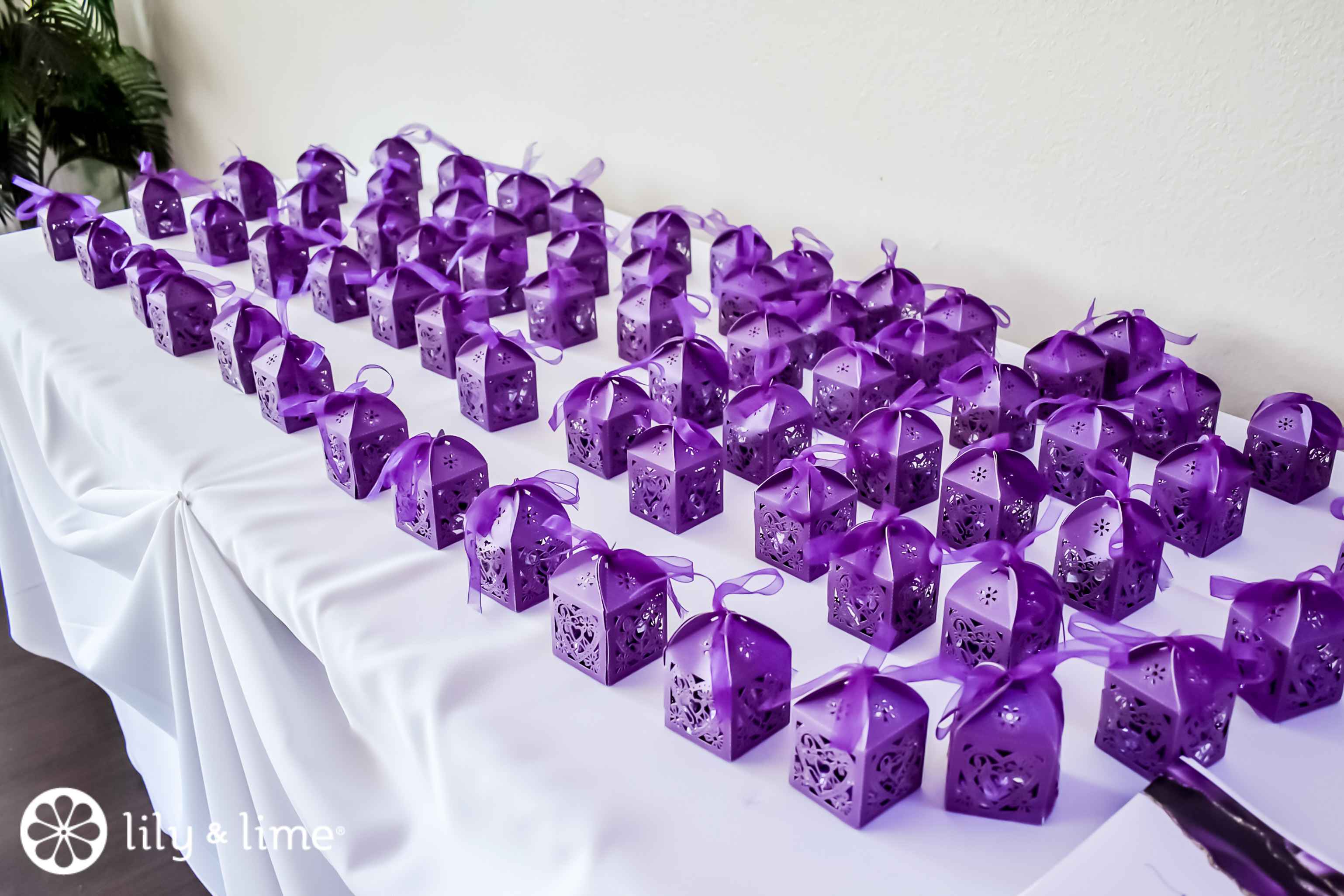 It goes without saying that the choice of wedding color schemes plays a vital role in wedding planning sessions. However, from bold and bright wedding colors to deep and dark color palettes, it is time to think about your wedding colors differently. Instead of letting a single color guide your wedding décor and design, consider how you want your wedding to feel and then choose colors that evoke that feeling. Look at home interior trends for ideas on how to incorporate these color palettes into the perfect wedding day look. Do you require additional wedding color ideas? Look through your closet to see what colors you naturally gravitate toward. We love looking at the runways to see what new wedding color palettes go best with each wedding design, and you will see all of the colors in the upcoming 2022 weddings.
We are incredibly excited for all our brides who are getting married in 2022 and we are more excited to leave it all behind and see what's next after a year that has been nothing short of a whirlwind. But, before we start witnessing new wedding trends and updates, let us take a look ahead in Pantone fashion. Let us just say that the paint company's latest "Color of the Year" did not disappoint. We have reimagined daily life in 2021, and the wedding industry as a whole, after a transformative year marked by flux, change, and evolution. And the shade for next year reflects that truth.
It's official! Like every year for the past 20 years, we have the new color of the year for 2022 declared by the Pantone Color Institute. Pantone announced its color of the year for 2022, and we are here for it. Their pick? Pantone #17-3938 aka "Very Peri!" Pantone describes the blue shade as having "a spritely, joyous attitude and dynamic presence that encourages courageous creativity and imaginative expression." It also has a striking violet-red undertone. Consider periwinkle-meets-violet for the 2022 color of the year. Very Peri is a blue-red-periwinkle blend that works well with a variety of wedding themes, including boho, traditional, and modern. This purple hue adds a lot of energy to a color palette and is very easy to customize.
The Veri Peri wedding color represents creativity, change, and new beginnings, all of which we are hoping for in the coming months. We can easily see how this shade will influence weddings in 2022, with bright colors trending for brides, grooms, and guests alike during bridal fashion week. There are so many potential tie-ins for 2022 weddings, from floral arrangements (Very Peri is the perfect take on "something blue") to bridesmaid's dresses. Like the Pantone color of the year 2022, Very Peri may be made for you if your wedding theme is creative, dynamic, and curiously optimistic. "It's a symbol of the global zeitgeist of the moment and the transition we are going through. As we emerge from an intense period of isolation, our notions and standards are changing, and our physical and digital lives have merged in new ways," said the Pantone Color Institute about this new 2022 color. We are excited to see how couples use this color in creative ways, whether for pre-wedding events or the big day! For couples who want to incorporate this color into their celebration, we have compiled a list of ideas below. Follow along as we demonstrate where to use it, how to pair it with other colors, and how to use it to emphasize your wedding's spirit.
Ways To Infuse 2022 Pantone Color In Your Wedding:
Very Peri wedding invites
A lot of things depend on your wedding color theme. When choosing a wedding color scheme, many people overlook the importance of including it in their wedding invitation. Very Peri or periwinkle could be a lovely accent color for a white invitation or a lovely primary color for envelopes or even the entire stationery set. As the first thing that your guests are going to receive, incredibly elegant wedding invitations and RSVPs designed with creativity in the Pantone color palette can be sent out to guests. These Pantone color-themed wedding invites will not only set the tone for the entire Very Peri-themed wedding day but also prove to be a great way to introduce the wedding theme to your guests.
Very Peri wedding stationery
The light and luxurious wedding color evoking passion and health can be personalized to perfection for a radiating and exuberant feel for wedding celebrations channeling wine, grapes, and the finer things in life. Table charts, place names, wedding day programs, and anything on paper, such as invitations, can all use this dreamy color. The versatility of this color is what makes it so appealing. It can be bold or subtle, depending on your preference.
Very Peri bridal and groom attire
The Very Peri is a very bold color and can be used in a variety of ways for wedding attire. A little splash of the hue will add a brilliant ambiance of enthusiasm to your traditional white gown and black tux. This striking hue can be used as an accent on traditional wedding fashion. For instance, Very Peri could be used in groom accessories such as pocket squares, socks, ties, as well as bridal jewelry, and hair accessories. It's a color that looks great on a variety of skin tones and looks great in a variety of materials. Periwinkle wedding shoes are a great way for the bride to incorporate the color into her big day look without drawing too much attention to herself. Otherwise, full-blown Very Peri wedding attire for the groom and the bride for 2022 weddings are a whole mood on its own!
Very Peri wedding guest dresses
Very Peri is a very bold color choice for guest wedding dresses. Very Peri-colored bridesmaid dresses and groomsmen shirts or vests are all good options if you want it to be more of a statement color in your wedding attire. And hence, guests are encouraged to wear pastel or matte versions of this 2022 Pantone color to avoid drawing attention away from the bride. Guests can wear accents against neutrals or other colors from the wedding theme's palette if they prefer the true color. Also, if you choose to have the bridesmaids get matching manicures and pedicures, it works well for that too. Fingernails and toes look lovely in this purple hue. We all know that watching the ring bearer and flower girl walk down the aisle is the cutest part of the wedding. So think of a creative way to dress them in this bright color as a fun way to incorporate it into their wardrobe. Also dressing up the mother of the groom or the mother of the bride in this color can be a beautiful idea to emphasize their significance in the wedding.
Very Peri makeup and accessories
The dramatic impact that Very Peri can add to bridesmaids' and bridal makeup and accessories will be appreciated by all your guests. Use this bold bridal makeup color as an accent, full block, or muted matte to tie your look together with the rest of the wedding theme, whether it's on your eyes, nails, or hairpieces. Periwinkle is a lovely color to include in the bridal party's eyeshadow palette all year long.
Very Peri wedding cake designs
The literal "icing on the cake" can be the Very Peri color choice itself! Brides who prefer a more bohemian or rustic look are also in luck as Very Peri creates a delectable-looking icing color. This Pantone color can also be used to add a pop of color to a traditional white cake, along with dried purple flower petals for added decoration. Very Peri is a great color to use as a gradient for couples who want to incorporate a little modern style into a traditional wedding. Whether you want periwinkle icing in your entire wedding cake or only adornments with the color on the cake layers, or want to go for a periwinkle-colored cake topper, there are many simple yet beautiful ways to add a touch of theme to the food. One of the most gorgeous options that we love is to add periwinkle ombre fade icing. They are a popular choice among trendy couples as this color pairs well with a wide range of fruits and flowers. We love naked wedding cakes decorated with nature's most enticing fruit, such as blackberries, blueberries, and passionfruit.
Very Peri wedding bouquets
Periwinkle flowers come in a variety of floral varieties. But, finding the exact match of Very Peri in nature for your bridal bouquet can be a task! However, some very close matches can be the perfect addition to your Pantone-themed wedding flower arrangements. These flowers can be found in the bouquets of the bridesmaids and the bride herself. They are great for boutonnieres and corsages. Floral arrangements with hydrangeas, periwinkle, perennial geraniums, grape hyacinth, lavender, bellflowers, balloon flower, allium, and blue false indigo work well. Include any of these options to bring Very Peri out in your arrangements if you are going to use flowers in table settings, arches, and décor. Compliment the purple colors with a variety of greens, whites, and textures for the best results.
Very Peri wedding décor
Regardless of the indoor wedding theme you choose, Very Peri can bring a lot of glitz, sophistication, and excitement to the party. This can be accomplished with strategically placed purple lighting and sheer fabrics throughout the reception space. This will give the entire space a magical, cool glow while also capturing the transitional spirit that defines 2022's color of the year. There are countless ways to deck up your reception décor with this Pantone color. Another interesting way to use Very Peri to set the mood is to drape sheer fabric from the ceiling or archways, which will cast a periwinkle hue on the fabric. Draping actual Very Peri-colored fabrics inside or outside the wedding venue to tie your theme together is also a lovely touch. A purple light-up neon sign is the final wedding décor idea that will incorporate Very Peri color as a lighting option with a nice touch.
Very Peri reception tablescapes
Veri Peri-themed reception tablescapes can include the color as an accent while paired with accessories like tablecloths, runners, napkins, glasses, chargers, floral arrangements, and chair covers. For instance, a solid Very Peri table runner would be out of place and would not give off the 'appetizing' vibe you want. To avoid overstimulating the eye, it's much better to accent your tables with the color against a neutral. The same concept can be applied to most other aspects of wedding décor. Traditional white reception table cloth can also have small accents in the table arrangements like the combination of periwinkle chargers with tinted glasses. Using tinted candlesticks to decorate table settings or other focal points is also a unique way to bring out this tone.
Very Peri wedding cocktails
A great way to incorporate Very Peri into the wedding menu in the evening would be to make a purple-colored specialty cocktail or mocktail. Blueberry or lavender flavorings will bring a purple hue to clear or light-colored bases. For a summer wedding, adding lavender to your cocktails for a light and sweet floral flavor is the ultimate way to add a little twist to the signature cocktail menu. Mix up a personalized cocktail infused with lavender for a cool and refreshing experience, like lavender blueberry mojitos or blueberry vodka lemonades, and make your guests forget the hot weather outside as they take sips from these summer-inspired lavender cocktails. Culinary-grade lavender can be used to adorn cocktails where sprigs of lavender can be added to cocktail glasses for a light and sweet floral flavor. To top off the entire cocktail reception décor, add periwinkle-colored straws to the cocktail drinks and extend your Pantone wedding theme to the drink table.
The Pantone color of the year for 2022 gives brides and grooms a lot of options when it comes to wedding themes. The concept of this color is intertwined with many themes, including Traditional, Boho, and Modern. Creative wedding themes are also intended to convey specific energies and emotions. Because Veri Peri contains so many of these ideas, it's simply a matter of deciding which one you want to highlight and bringing it to life with the right palette. Veri Peri wedding ideas try to express the mixed feelings we all have about the near future. At the same time, the color represents how we all got here and captures those nuances in a very intricate way. Very Peri wedding inspo is best used to push the boundaries of creativity and energy because it blends the faithfulness and constancy of blue with the energy and excitement of red. Veri Peri wedding details can add whimsy to nature, dress up neutrals, and pops against complementary colors. It's up to you to decide how far you want to go. You could, for example, stick to traditional color schemes and use Very Peri wedding color as an accent to emphasize your joy at the prospect of the next happy phase of your life. In a modern wedding theme, the Pantone color of the year for 2022 can be used as your primary hue to signal your creativity and individuality.
Pantone color-themed weddings can incorporate violet, periwinkle, lavender, and purple tones into your décor and work well for celebrations in any season if you are still undecided on a color palette for your wedding day. There are a variety of ways to incorporate this vibrant yet calming tone throughout the ceremony and reception, from elegant spring wedding soirées to bold fall nuptial fêtes. While purple and lavender-themed weddings have always been popular, this new announcement from the Pantone Color Institute will likely result in even more periwinkle and purple weddings. For now, Very Peri assists us in embracing this new landscape of possibilities, allowing us to see things in a new light as we rewrite our lives. The brand new wedding color rekindles gratitude for some of the qualities that blue represents, complemented by a new perspective that resonates today, and it seems appropriate for weddings that signify new beginnings. Let's do this!