Host an epic beach wedding on a budget!
May, 20 2022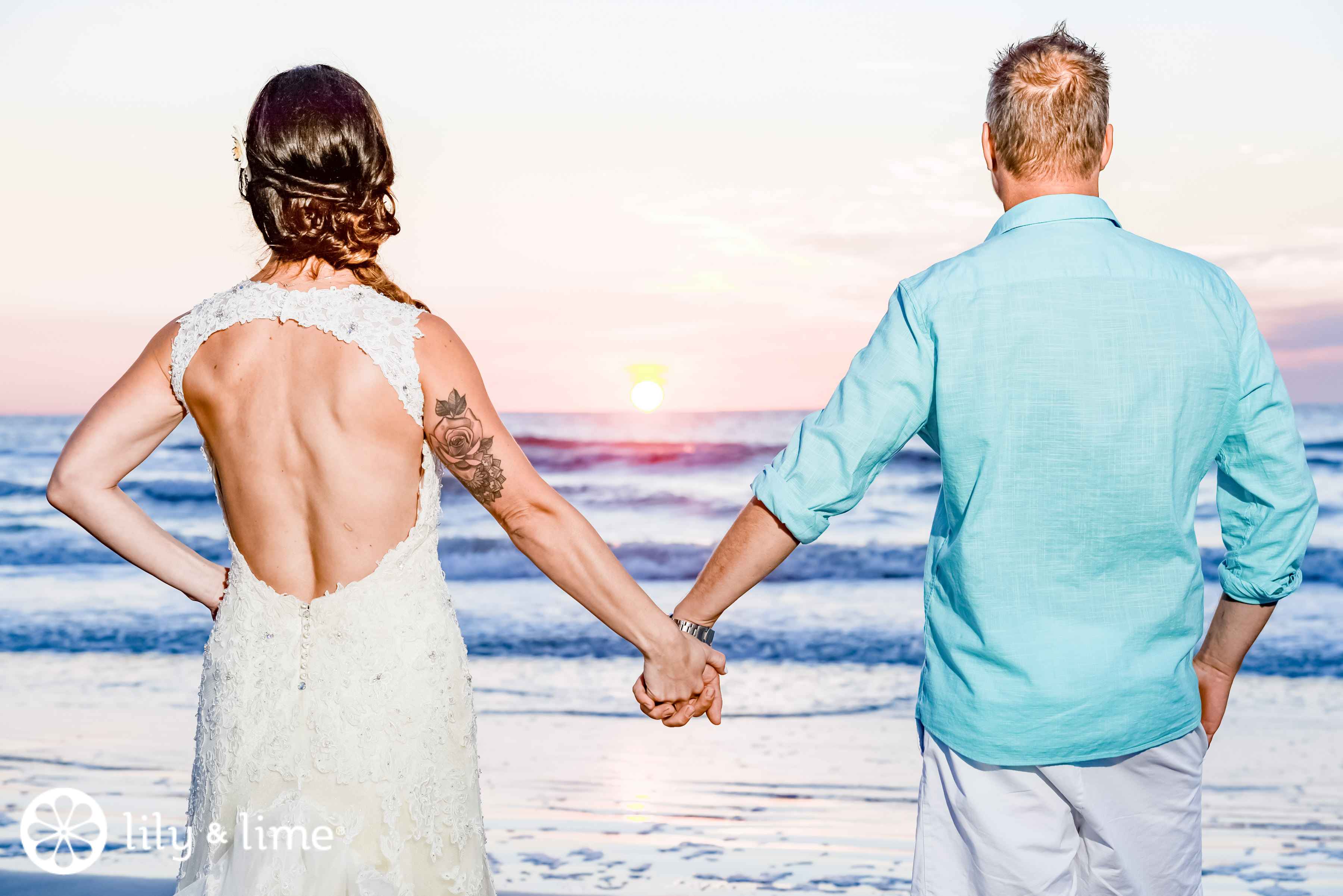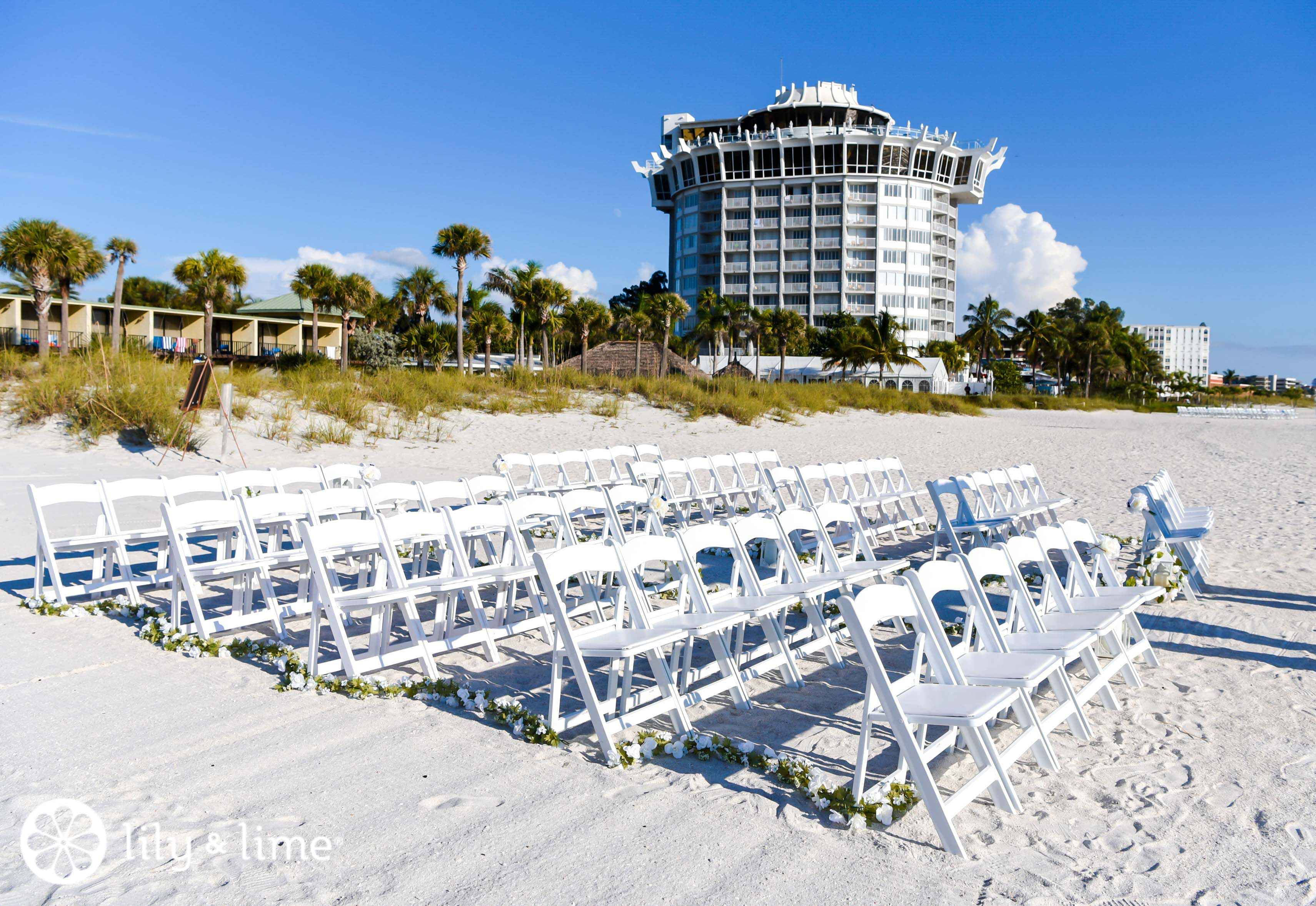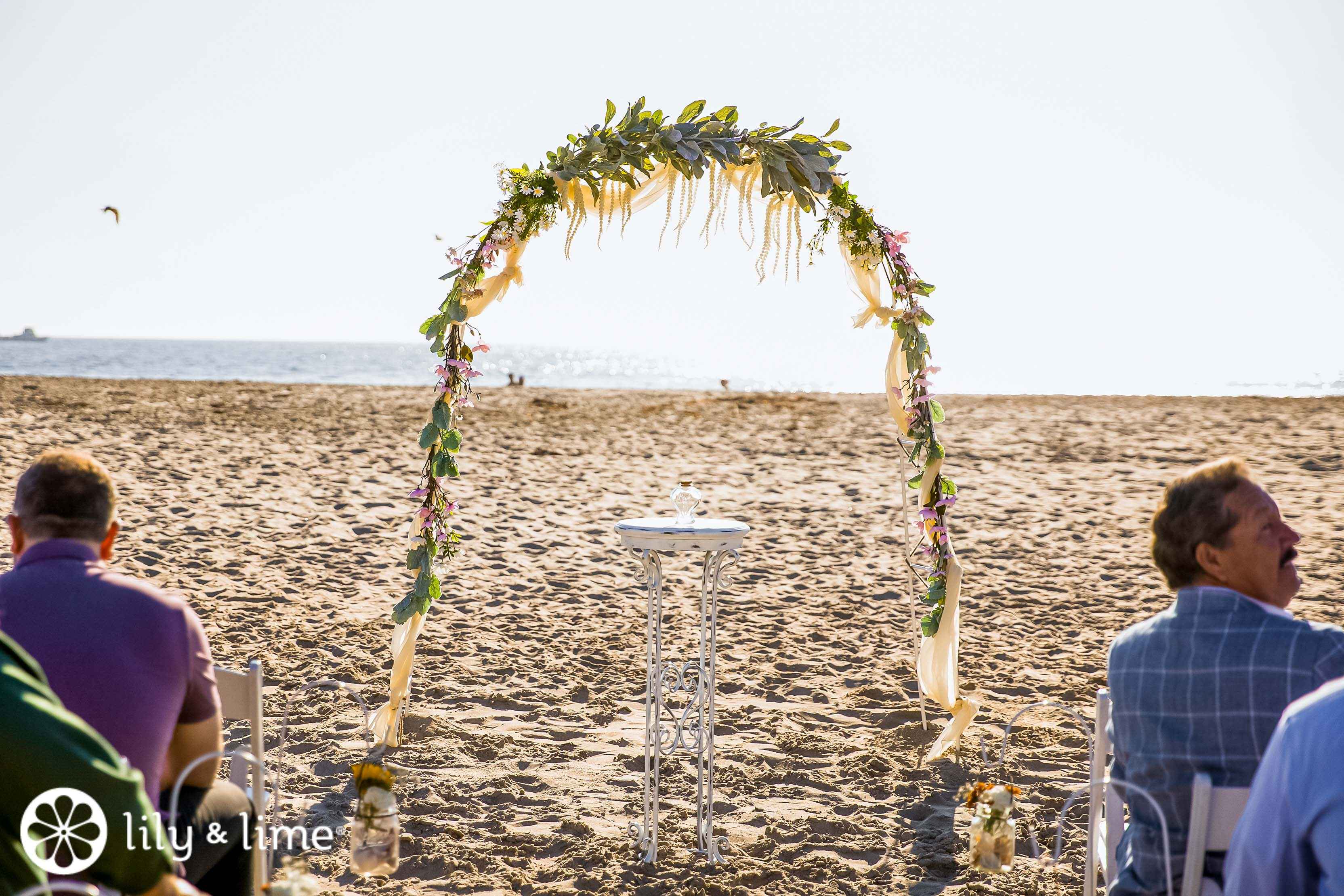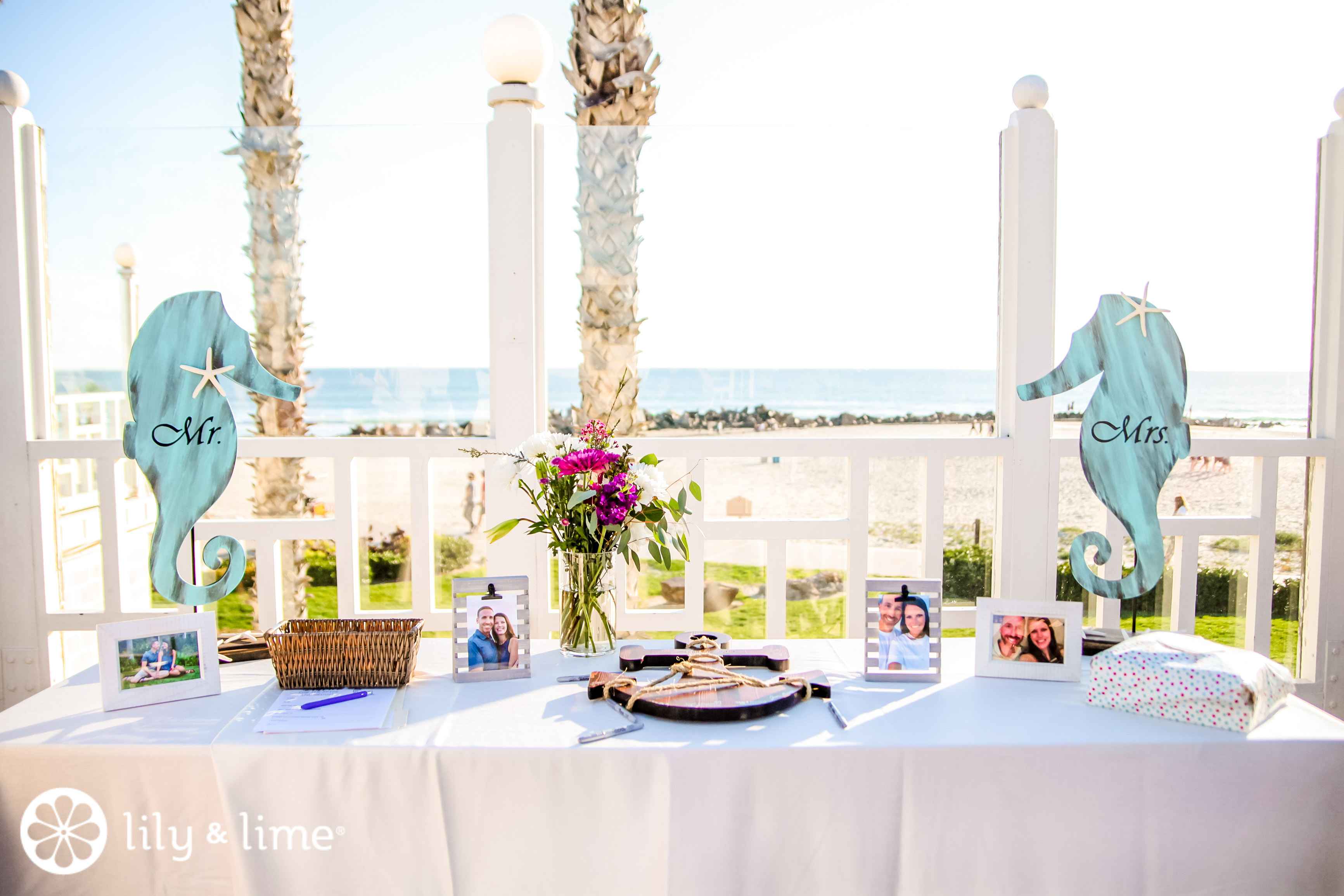 There is no denying that a beach wedding is always like a mini-vacation that you and all your wedding guests will enjoy to the fullest. And not only your wedding guests, but your affordable and professional wedding photographers will also have a great time capturing the great frames! But, planning a beach wedding does require some hard work and, of course, mindful planning. You do need to pay extra attention to the weather conditions, outfits, locations, and your wedding guests! So, if you are a bride on a budget, here is a checklist that you can consider keeping in mind when it comes to planning your on-budget beach wedding. We can assure you that these budget-friendly beach wedding ideas will help you plan your dreamy and magical beach wedding at the most scenic location. All you have to do is just continue reading this blog to know how you can organize an on-budget whimsical beach wedding!
Plan an Off-Season Beach Wedding
Just like other wedding venues, beach wedding venues will cost a little less during the off-season. Well, there are many chances that you may even get some great and budget-saving deals on your beach wedding venue, decorators, caterers, and DJs. And for budget-friendly professional wedding photographers, we are indeed a great pick! Going for an off-season romantic wedding on the beach will minimize the overall costs of your wedding while making it more budget-friendly and enjoyable. Saving money on your beach wedding venue will give you the flexibility and versatility to spend the extra money on other things, like your wedding dress shopping, wedding accessories, or decor, whatever your preference is!
Choose A Local Venue to Save Some Great Bucks
For a romantic wedding beach, there are endless options. From the private venue to secluded beaches the options are just endless. Yet, they are expensive too! So, to plan a romantic beach wedding on a budget, check out the local venues as they won't cost you much. All you might need is a certain permit, which we are pretty sure will not cost you more!
Go for Simple yet Elegant Decor For Your Budget-Friendly Beach Wedding
Whenever it comes to beach weddings, it's not only us but we guess everyone thinks of the big white tent on a beautiful beach with bunting banners draped across it. To keep your beach wedding subtle yet elegant and alluring and of course, on budget, you can keep the tables for your wedding reception simple with casual centerpieces of mason jars and vintage bottles beautifully filled with bright cheerful flowers resonating with your wedding day decor and theme! This kind of beach wedding decor setting will offer great wedding photography opportunities to our budget-friendly and talented wedding photographers to document charming and extremely romantic wedding photographs in great settings! Well, talking about mason jars, then you can shop mason jars for $1/jar or even less, and you will easily be able to find vintage bottles fairly inexpensively at thrift stores and antique stores. Trust us, thrift stores have some great collections at some great prices. You can bring in some DIY effects by saving some wine bottles for an even more budget-friendly approach for your beach wedding.
DIY Beach Wedding Decorations are a Big "YES" for an On-Budget Wedding
It's your wedding day and you can get creative as much as you want! You can always get experimental with something chic and unique completely depending on the theme of your wedding day. You can consider bringing in beautiful origami strings, wine bottles, lovely flowers, driftwoods, tires, and everything that can be used to create a chic and romantic ambiance for a classic outdoor beach wedding. Bringing in some out-of-the-ordinary DIY decor ideas to your beach wedding will help you plan a low-cost and memorable beach wedding with the utmost ease!
Keep Your Wedding Day Guest List Limited for A Budget-Friendly Beach Wedding
If you are looking for ways to have an affordable yet memorable beach wedding with your loved ones, you can consider cutting down some names for your wedding day guests list. By inviting limited guests like only your near and dear ones you will be able to save a lot of money. If you are planning on sticking to a budget for your beach wedding, all you need to do is just exclude the far-off relatives from your wedding day guests list. In place of inviting all your wedding guests, you can just consider including your close relatives and your closest friends. By doing this, your wedding day guest list will have a direct effect on your wedding budget as this will surely affect your choice of beach wedding venue! In short, just be specific with your wedding guests and just make certain changes to your wedding day guest list. Consider including only the close and important ones to have a budget-friendly beach wedding.
Make Delicious Yet Affordable Food Choices for Your On-Budget Beach Wedding
Food is indeed one of the most important wedding elements! Your wedding day food will make your wedding a memorable celebration along with the talk of the town. It will not only please your wedding guests' taste buds but will also give a bucket full of opportunities to our creative and on-budget professional wedding photographers to capture every wedding detail of your wedding day in great frames! So, if you and your darling are planning to host a summer beach wedding then trust us, nothing fits better than barbecue when it comes to wedding food! A barbecue for a summer beach wedding is not only a casual affair but is also damn delicious and comes easy on the pockets of most couples! You can consider adding mini hamburger patties and some tasty mini buns that would be just perfect along with some chips for your beach wedding food. You can also bring in some retro or we say vintage vibe to your on-budget beach wedding by bringing in old-fashioned soda bottles. These old-fashioned soda bottles will flawlessly bring the charm of the 50's era to your beach wedding. To save some more bucks, you can also follow various DIY tutorials on how to make your soda out of generic brand soda water.
Try Not To Go to Too Many Wedding Events
If you are strictly on a budget for your beach wedding, then you can't keep pace with all the wedding events. A budget-friendly wedding is only possible if there are not too many events involved. Going for too many events for your wedding day will not only increase the accommodation and wedding venue cost but will also affect your wedding budget. If you are in search of cheap beach wedding ideas, then trust us, skipping the planning for too many events will indeed be the best choice.
Choose Your Wedding Details Wisely for an Affordable Beach Wedding
When it comes to weddings, it's all about the details! You can consider making ribbon wands for all your wedding guests to wave at you and your darling as you both head back down the aisle or you both make your dramatic wedding exit! You can also consider bringing in frisbee and volleyballs for fun and games on the beach to keep all your wedding guests entertained throughout the celebration. Well, there are chances that some of the more adventurous wedding guests may even jump in the water to have the full fun! A bonfire with s'mores would end the evening perfectly.
Get Experimental with Your Wedding Cake
As you are on a budget with your beach wedding, in place of going for one large wedding cake, you can consider going for small and cute cupcakes or macarons. By doing this we can assure you that you will save a lot on your wedding cake.
You can also think of bringing in ice cream cones and a spread of delicious cakes and pies as they would make a perfect wedding day dessert alternative in place of your three-tiered wedding cake. For more fun and excitement you can challenge your friends and family members to a bake-off and have them each bring their signature bakes to add to your wedding day dessert menu. To make your wedding day dessert table look appealing and picture-worthy you can stick little flags into each wedding dessert with the name of the baker to introduce a fun vibe to your wedding celebration. And later on, you can have everyone vote on the best dessert! At the end of the night, for your beach wedding, nothing will be perfect than some bonfire and s'mores. You can make cute little s'mores packets as wedding favors for all your wedding guests just by simply repackaging graham crackers, chocolates, and some yummy marshmallows, all of which are not expensive at all.
Beautiful Beach Wedding Outfits for Yourself and Groom
For a bride, a wedding dress and especially a designer wedding dress is one of the most expensive wedding attire she will ever invest in. But, as you are planning to have a budget-friendly beach wedding, how about you cut down your wedding dress shopping budget by avoiding shopping for bulky and expensive wedding dresses? In place of some lavish and designer wedding dresses, you can consider buying some beachy casual attire for your romantic beach wedding. If you ask us, we will suggest you choose something that is not only ideal for your wedding day location but also helps you save on your overall cost.
If retro is more of your type and '50s is the theme for your beach wedding, then you can consider wearing something short with a poofy skirt, which is just a perfect wedding dress attire for a beach wedding, as it won't drag in the sand and get dirty. And will also give great and unique bridal photography opportunities to our talented wedding photographers to capture you in the most glamorous and beautiful frames. For your lovely bridal party or we say bridesmaids, you can pick something bright and cheerful to elevate the overall look and feel of your beach wedding celebration.
Try to Stay Near the Venue to Save On Transportation Costs
There are times when your wedding venue is quite a distance from the location where you and all your wedding guests are staying. So, if your weddings have such kind of arrangements, then all you have to do is to just make sure you are choosing an accommodation location which is near to your wedding venue, as transportation costs a lot. So, stay near to your event location and cut a huge cost on the transportations.
Make Your Bookings as Soon as Possible
Don't leave anything for the last minute. As soon as you have made up your mind about a beach wedding, make bookings at the earliest. Early bookings will not only help you save some great bucks but will also help you with really great discounts and packages! Just make sure that you are not leaving anything for the last minute as it will only lead to some unavoidable extra costs.
Stick to Your Wedding Budget
Lastly, no matter what, make sure you are sticking to the budget that you and your darling have prepared for your beach wedding. Because we know that a romantic beach wedding can get expensive. So, just discuss it with your partner and all your family members, and then fix a budget in advance so avoid last-minute additional expenses. So, just stick to it, and then plan everything accordingly!

In short, the vibrant and stunning beaches always make an ideal wedding location even if you are planning a destination wedding. Your wedding location will indeed play a significant role in your wedding planning. And a beach wedding always makes it an unforgettable bash. There is no denying that beach weddings are extremely dreamy, pretty, and yes, expensive too! So, if you are on a budget and planning a beach wedding for your big and memorable day, we have got you covered! For all the lovely and soon-to-be brides who are on a budget but also have a dream of having a surreal beach wedding, follow the above-mentioned tips and have the beach wedding of your dreams!