Month-End Wedding Resources: April 2022
April, 29 2022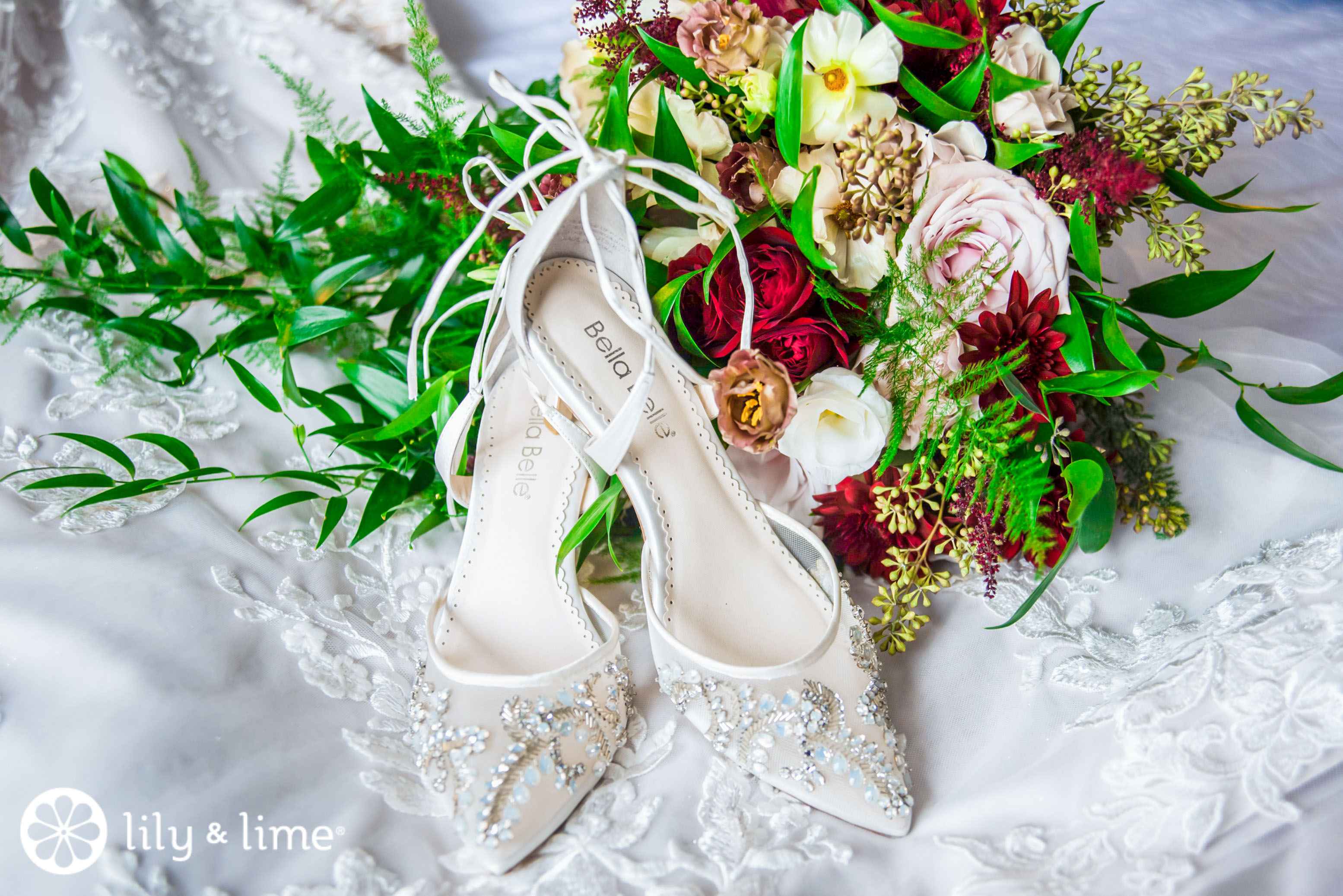 The season of summer, as they say, is a state of mind. When school is out, vacations are being planned, and tan lines appear to take over your bodies, you know the most beautiful time of the year has arrived. When you are out on the beach with sunblock slapped and messy hair, sipping Pina Coladas, and snapping pictures for the gram with your besties, a sweet summertime translates to blue and sunny skies and a balmy breeze. #sunnydays
Summertime in the United States can range from pleasant weather to screaming dog days, depending on where you stay. From the East Coast experiencing torrential rain and thunderstorms to the sweating summers of the South where the thermometer can reach 100 degrees Fahrenheit, summertime can be full of surprises from east to west and north to south. Summer also brings with it an amount of incredible warm weather weddings, featuring beautiful outdoor wedding celebrations steeped with gorgeous blooming summer florals and wonderfully refreshing signature drinks. Weddings in the summertime can make your wedding experience one to remember. Summer wedding ideas range from setting up sangria stations and making colorful cocktails with edible flower garnishes to creative ideas for keeping your guests cool and seasonally inspired wedding giveaways!
There are a host of reasons why summer is the best time to plan your wedding, or at the very least get started on the planning part. If you are planning a summer wedding for 2022, now is the time to get started and take advantage of the current late-spring temperatures. A lovely summer fling can provide you with a plethora of wedding ideas, from brides looking for summer wedding dresses made of comfortable and breathable fabrics to couples learning how to stay cool at summer weddings. With our wedding resources, you can host an unforgettable and stylish wedding by incorporating shades of pop hues into the summer-inspired wedding color palette. From top wedding dress trends of 2023 and best bridal shower invitations for every wedding style to meaningful ways of incorporating travel experiences and ideas for wedding food and drink walls for an unforgettable cocktail hour, we have got you covered. We have also featured a quiz to understand your wedding style and read on to find out ways to deal with excess wedding food to prevent wastage. Continue reading to discover these unique summertime wedding ideas and be inspired for your big day.
All the brides of 2023, start making your bridal wishlist now! The Knot's fashion team hit the ground running after Bridal Fashion Week to get the scoop on the new styles coming to a bridal salon near you in the coming year. After two years of virtual presentations and runway shows, designers returned to showcasing their collections in person this season. What's the result? From dramatic ball gowns to lush floral prints to fun party dresses, the 2023 wedding dress trends have plenty of ultra-chic inspiration. This list has been compiled by the team of The Knot featuring all the top 2023 wedding dress trends to be aware of if you are planning a wedding next year or simply imagining your future wedding attire. From colorful florals featuring bold floral motifs and splashy embroidery details to party-themed wedding dresses with shorter hemlines and wedding gowns with straight necklines, the list is long and interesting. However, we are also seeing blue wedding dresses that have been translated from the age-old "something blue" wedding tradition to make a modern fashion statement. It features wedding dresses in interesting shades of blue- from pale periwinkle to more vibrant cornflower.

The Top Wedding Dress Trends of 2023
via The Knot
There are many opportunities to eat during a wedding, from the cocktail hour hors d'oeuvres to your multi-course dinner and late-night snack spread. While most caterers do their best to reduce waste in such a situation, it's unavoidable that some of their calculations will differ from actual consumption, and some food will go uneaten. Although working with your caterer to avoid having too much excess food is the best way to avoid food waste at your wedding, it's still a good idea to have a plan in place for any reception leftovers. In this article from Martha Stewart Weddings, certain ideas have been shared to reduce food wastage at weddings like donations, takeout containers, and minimizing leftovers. From planning with your caterers and communicating clearly about how much you are acutely aware of wedding-related food wastage issues to donating food to homeless shelters and local soup kitchens, there are so many ways to reduce food wastage at weddings. Apart from providing take-out containers so that the staff can take home some of the leftover food, you can provide the same type of containers to your selected guests, which again depends largely on how comfortable you are with the idea. One of the most fabulous ideas on this list is to send wedding cake home with guests as wedding favors so that your guests are presented with wedding favors and none of the wedding cake also gets wasted.

What Should We Do with the Excess Food from Our Wedding?
via Martha Stewart Weddings
The first step in planning a pre-wedding celebration, apart from choosing gifts for your bridesmaids, that gets you and your guests in the mood for the big day is to find the perfect bridal shower invitations. Your invitations can be anything you want them to be, from fun and flirty to elegant and sophisticated, just like a good bridal shower. Wedding showers are a centuries-old way to kickstart wedding ceremonies and are a favorite event for many brides. But amidst all the celebrations, bridal shower invitations will set the tone for the rest of the day, no matter what theme you choose for your shower. They are also a beautiful keepsake for you and your party buddies. However, with so many different styles, colors, fonts, and designs to choose from, narrowing down your bridal shower invitation options can feel nearly impossible. Don't know where to begin? This article by Green Wedding Shoes, they have rounded up 29 of the best bridal shower invitations guaranteed to fit any style of event. There are also related FAQs before choosing your invitations. From when you should send out your bridal shower invitations to how to address the invitations to when to mail them, there are several crucial points covered in this article.

The Best Bridal Shower Invitations for Every Event Style
via Green Wedding Shoes
Finding creative ways to incorporate your travels into your wedding is a fun way to make your big day unique if you and your future spouse enjoy traveling together. From incorporating foods from your favorite place (or places) into your wedding menu to adding music you have discovered during your travels to your cocktail hour playlist, there are many ways to highlight your travel experiences. In this article from the house of Martha Stewart Weddings, you can check out some of the favorite ways to incorporate the adventures you have shared together into your big day. It's like having destination wedding details for home! From creating a wedding menu inspired by travel stories and creatively putting up travel photos at your wedding with your BAE to highlighting music you have discovered far away from home to shopping from regional and international artisans for your wedding, there are incredible ways to make your wedding travel themed!

5 Meaningful Ways to Incorporate Your Travel Experiences Into Your Wedding
via Martha Stewart Weddings
When it comes to weddings, there are a few things that seem to come up over and over again: A wedding party, celebratory toasts, and a formal cake cutting, which are all included in almost every wedding. This level of consistency may lead couples to believe that there is a "must-do" list for every wedding, but experts say this isn't the case. "The reality is that there isn't anything that you have to do at your wedding," says Melanie Tindell, owner of Oak + Honey Event Planning Co. in Cleveland, Ohio. In this list by Martha Stewart Weddings, there are eight things that you can skip at your wedding. From important points like how you don't have to choose a wedding party and you don't have to hand out paper programs to how you don't have to have reception toasts and provide transportation for your guests, this list compiles things that are not part of your "must-do" wedding planning list. These points like a lot of other points are not mandatory and couples can skip them if they want to.

Wedding Food and Drink Walls That Will Elevate Your Cocktail Hour and Reception
via Martha Stewart Weddings
Your wedding style will be the "big picture!" Your wedding's tone and mood will be set by it. Understanding this will assist you in determining how to select a wedding theme. It will serve as your ultimate guide as you select designs for your invitations, table settings, flowers, and souvenirs, among other things. It will assist you in maintaining a consistent aesthetic as well as guiding you towards the ambiance you want to achieve at your wedding. The most important factor in choosing a wedding style is that it should be about you as a couple, regardless of current trends or what your best friend or maid-of-honor says. The theme of your wedding should reflect both of your personalities. When your guests arrive at your venue, they will be able to take advantage of a variety of amenities. Your guests will be able to say that your wedding style reflects your personality when they arrive at your venue. Your wedding will be even more memorable as a result of this! This next article from Bridal Guide lets you take a quiz so that you can determine your wedding personality or wedding style that can guide you through your wedding planning process seamlessly. From letting you choose a wedding spot to ask you your favorite wedding gown style, every question has five photo options that finally determine your wedding personality.

Quiz: What's Your Wedding Style?
via Bridal Guide
Summer wedding planning sessions have always been our favorite! So grab your summer sunglasses and a prosecco popsicle, and plan an enchanting outdoor wedding ceremony that your loved ones will remember for a lifetime. Stay tuned with our monthly resources, which can be the ultimate destination for wedding planning in every season, whether you are planning a sundowner wedding in Spain or hoping to host a late summer wedding for exclusively beautiful wedding photos, with the gorgeously light and warm sun rays dawdling on you and your partner as you have your first kiss.