Monthly Wedding Planning Resources May - 2023
May, 26 2023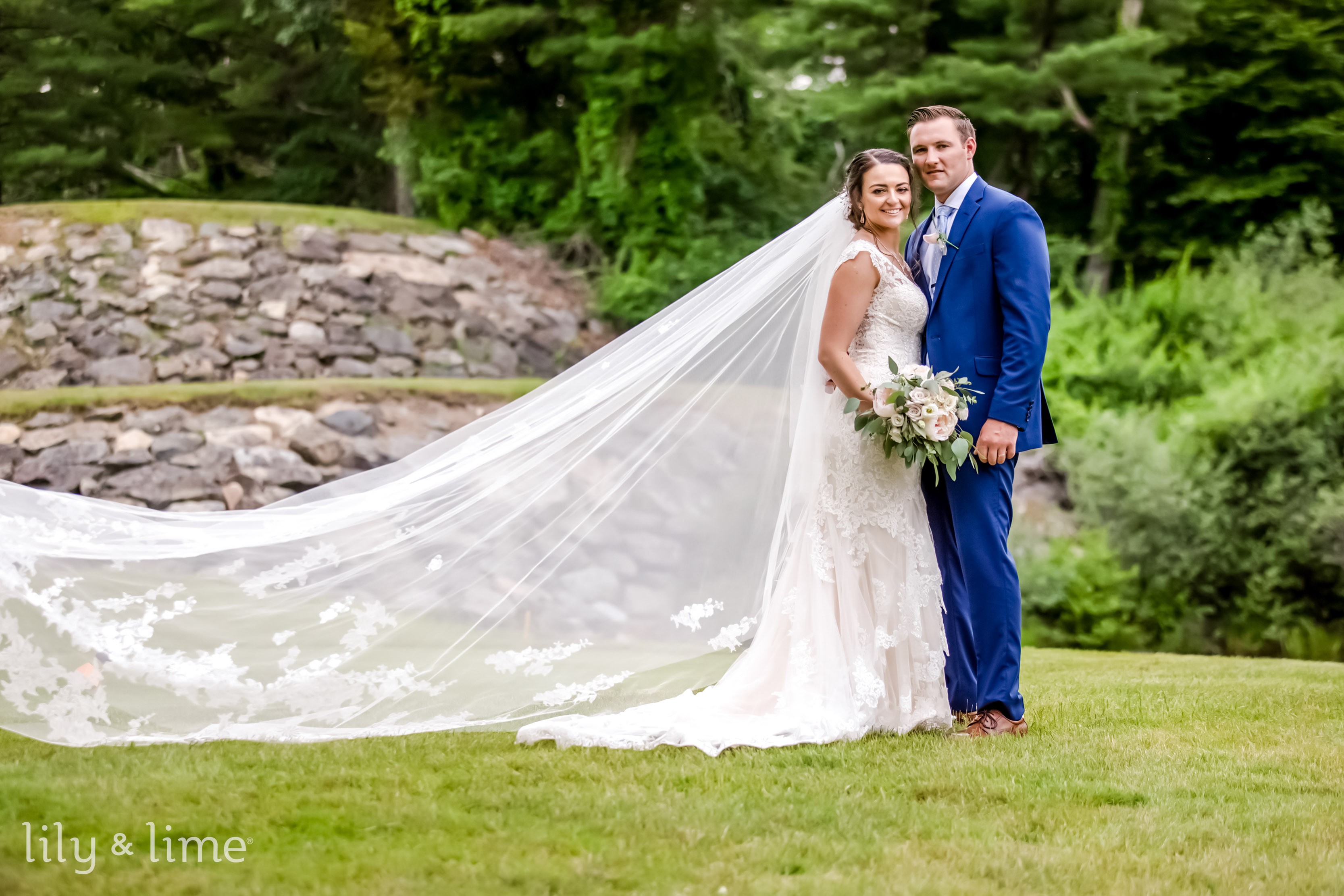 As May is the beginning of the wedding season for many parts of the world, it's the perfect time to start planning your dream wedding. Whether you are recently engaged or have been planning for a while, there are plenty of things to do in May to make sure everything runs smoothly. Since spring is in full swing, you can take advantage of the warm weather and blooming flowers. Moreover, if you are planning a spring wedding, it's important to start early and make sure you have all the details in place. Hence May wedding planning is the way to go! Spring is also a great time to get inspiration for your wedding. You can take advantage of the beautiful weather and go on outdoor walks to look for potential photo shoot locations or get ideas for wedding décor. You can also attend wedding fairs and shows to meet with vendors and get a sense of the latest wedding trends. With the help of spring wedding planning sessions, you can ensure that your big day is a beautiful and stress-free celebration. Read this article to find different spring wedding planning inspirations.
When it comes to arranging wedding floral centerpieces for your reception tables, the options can be overwhelming. The reception floral centerpieces are an essential element that can set the tone for the entire event. From elegant and romantic designs to bold bohemian styles or tropical themes, there are countless directions to take. While diverse floral arrangements have their own charm, some couples prefer to focus on a single type of bloom. That's where single-variety floral centerpieces come in. This minimalist approach can not only help you save on your floral wedding budget but also create a simple yet impactful look. You can either display an abundance of these DIY wedding flower arrangements to make a statement or opt for a more understated approach with just a few stems. By focusing on just one type of bloom, you can highlight its unique color and texture, creating a cohesive and harmonious design. Whether you opt for a classic rose or a bold sunflower, a single-variety centerpiece can be customized to match your wedding style and color scheme. In this article by Brides, you can find a compiled list of their top 20 single-variety floral centerpiece ideas to inspire your wedding décor.
Our Favorite Single-Variety Floral Centerpieces for Your Wedding
via Brides
As the summer days lengthen, wedding attire is getting shorter and more carefree, with short wedding dresses and tea-length gowns taking the spotlight. Departing from tradition, couples are seeking out styles that feel unique and personal. Gorgeous short wedding gowns are becoming increasingly popular among brides who are looking for a fun, free-spirited, and personalized style. These non-traditional wedding dresses are perfect for summer outdoor celebrations, where long and heavy dresses can become uncomfortable and cumbersome. Short wedding dresses have been loved by unconventional brides for years, including Audrey Hepburn's classic tea-length gown and Kourtney Kardashian's sultry Dolce & Gabbana corset dress. For outdoor summer backyard wedding dress ideas, shorter ones are practical and comfortable, as layers of fabric and long hemlines can get in the way of celebrating and dancing throughout the night. Short wedding dresses and tea-length gowns also offer a perfect opportunity for a second dress that is party-ready. You can choose a more formal dress for the ceremony and photos, and then change into a shorter dress for the reception to let loose and celebrate. Whether you are aiming for a laid-back vibe, escaping the heat, or looking for a second outfit to party in, in this article from Green Wedding Shoes, check out some of the favorite short dresses that are sure to make a statement.
Best Short Wedding Dresses and Tea Length Gowns
via Green Wedding Shoes
The TV show Gossip Girl, which chronicles the lives of a group of wealthy students on the Upper East Side of New York City, is renowned for its fashion and drama. The high school students in the show frequently wear clothes designed by some of the most popular bridal designers, and when a couple gets married on-screen, their wedding is always stylish. One character, Blair Waldorf (played by Leighton Meester), has two weddings, and her outfits, as the daughter of a fashion designer, are memorable at both events. If you admired one of Blair's ensembles, we have compiled a list of similar dresses that you can purchase for your own wedding. Wearing a Waldorf-inspired wedding dress allows brides to embrace their inner fairytale princesses and create a wedding that is unique and unforgettable. Whether in a garden or a woodland setting, these dresses will transport you to a magical realm where anything is possible. Waldorf wedding dresses offer an old-world glam meets contemporary high fashion style, that emphasizes exquisite couture detailing and regality. In this article by Brides, you will find the top Blair Waldorf-inspired wedding dresses to wear for your big day and make a statement.
10 Blair Waldorf-Inspired Wedding Dresses for a Statement-Making Look
via Brides
When browsing through different wedding colors, it's hard not to be drawn to the color pink, as it is often associated with love and romance. Pink symbolizes femininity, affection, and tenderness, which are all qualities you want to convey on your wedding day. Therefore, it's no surprise that pink wedding bouquets are highly sought after. From fuchsia color wedding details for summer celebrations to romantic pink accents for Valentine's Day weddings, pink is an extremely versatile color that can be considered a staple for every wedding. With a range of hues from soft peach to bright magenta, pink wedding flower arrangements are practically limitless. Pink also pairs well with a variety of other colors, including white, green, gold, and navy. This allows you to create a unique and eye-catching color palette for your wedding. Moreover, pink wedding flowers are readily available year-round, so you don't have to worry about seasonal availability. Some popular pink flowers for wedding bouquets include roses, peonies, ranunculus, and dahlias. If you are looking to make a bold statement with your bouquet, consider going for a pink bridal bouquet. So whether you want pink wedding cocktail ideas with edible garnishing or want exclusive pink floral installations, pink can add a pop of color and vibrancy to your wedding day. To find inspiration, take a look at this article from Martha Stewart Weddings featuring beautiful pink bouquet ideas. These ideas will help you discover what flower blooms in the color pink and what combinations of plants and shades work best, ensuring you will be delighted with your pink wedding bouquet.
The Prettiest Pink Wedding Bouquets
via Martha Stewart Weddings
The wedding cake is often considered the centerpiece of the wedding reception, and as such, how it is displayed can greatly enhance the overall aesthetic of the event. No matter the specific details of a wedding cake, such as its color, shape, size, or topper, it is always presented in a manner that emphasizes its significance. How the cake is displayed is a critical element of the overall look, whether it is placed on a separate table covered in a sequined linen tablecloth to create a glamorous effect or styled with fresh foliage and fruit to suit a garden party wedding. Choosing the right wedding cake display can elevate the cake from a simple dessert to a stunning work of art. There are many wedding cake display ideas to choose from, ranging from classic tiered cake stands to rustic wedding cake inspirations to more unconventional options such as suspended cakes, cake walls, or even cake tables draped in floral arrangements. Couples can choose to incorporate elements such as their favorite colors, flowers, or decorations into the display, making it a personalized part of their big day. By taking the time to carefully consider wedding cake presentation ideas, couples can create a beautiful and unique display that will leave a lasting impression on their guests and make their wedding day even more memorable. If you are uncertain about sweetening the day with the perfect wedding cake display idea, event planners have shared their preferred methods for transforming the cake table into a fully styled scene in this article from Martha Stewart Weddings.
How to Style Your Wedding Cake Table
via Martha Stewart Weddings
Destination weddings can be a fun and exciting way to celebrate your big day, but they also come with unique etiquette considerations. If you are planning a destination wedding, it's important to keep in mind the etiquette that comes along with it. Your guests are going out of their way to attend your wedding, so it's essential to be thoughtful and considerate of their needs. This includes choosing a destination wedding location that is easy to access and providing plenty of advance notice, so your guests have time to make travel arrangements. While it's crucial to focus on the big picture when planning your destination wedding, it's also important to pay attention to the smaller details. These little destination wedding ideas can go a long way in making your guests feel welcome and appreciated. Consider offering refreshments upon arrival, stocking their rooms with snacks, and providing "recovery" kits for the morning after the wedding. By taking the time to think about the needs of your guests, you can ensure that everyone has a memorable and enjoyable experience. Destination weddings often involve a variety of guests from different backgrounds and cultures, and it's important to be sensitive to everyone's needs and preferences. By following the established guidelines and expectations, you can be mindful of the needs and expectations of other guests, and help create a positive and inclusive atmosphere that everyone can enjoy. Following destination wedding etiquette, along with dos and don'ts is crucial for ensuring a smooth and enjoyable experience for everyone involved. By adhering to these guidelines from Martha Stewart Weddings, you can avoid any awkward or uncomfortable situations during your destination wedding.
Destination Wedding Etiquette Dos and Don'ts
via Martha Stewart Weddings
Spring is a popular time of year for weddings and May is the perfect time to begin your wedding planning! The season's beautiful blooms and warmer weather make for a romantic and picturesque setting. If you are planning a spring wedding, now is the perfect time to start your planning sessions. There are a few key elements to consider when planning a spring wedding, from choosing the perfect venue to deciding on a color scheme and floral arrangements. One of the first things to consider when planning a spring wedding is the venue. Many couples opt for outdoor venues during this time of year, such as gardens, vineyards, or even a backyard wedding. However, it's important to keep in mind the potential for rain or wind during the spring months and have a backup plan in case of inclement weather. If you do choose an outdoor venue, consider adding extra touches like tents, heaters, or blankets to keep guests comfortable. During these planning sessions, you can work with your partner, wedding planner, or other vendors to make sure everything is on schedule and within budget. You can discuss important details like the venue, catering, floral arrangements, and music. You can also use our spring wedding planning resources to make any necessary adjustments or changes to your plans.