Rustic Wedding Cake Inspirations We Love!
March, 24 2022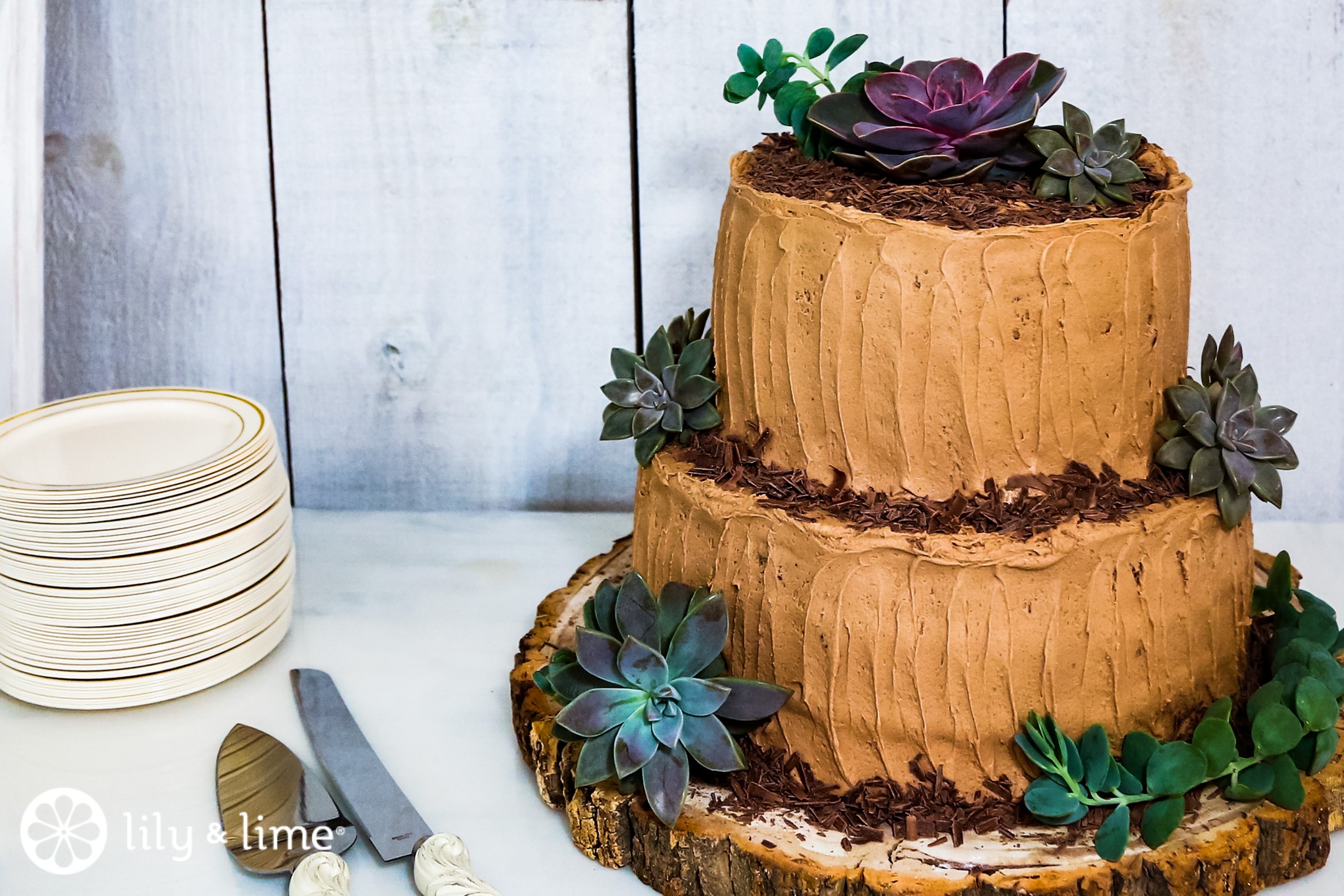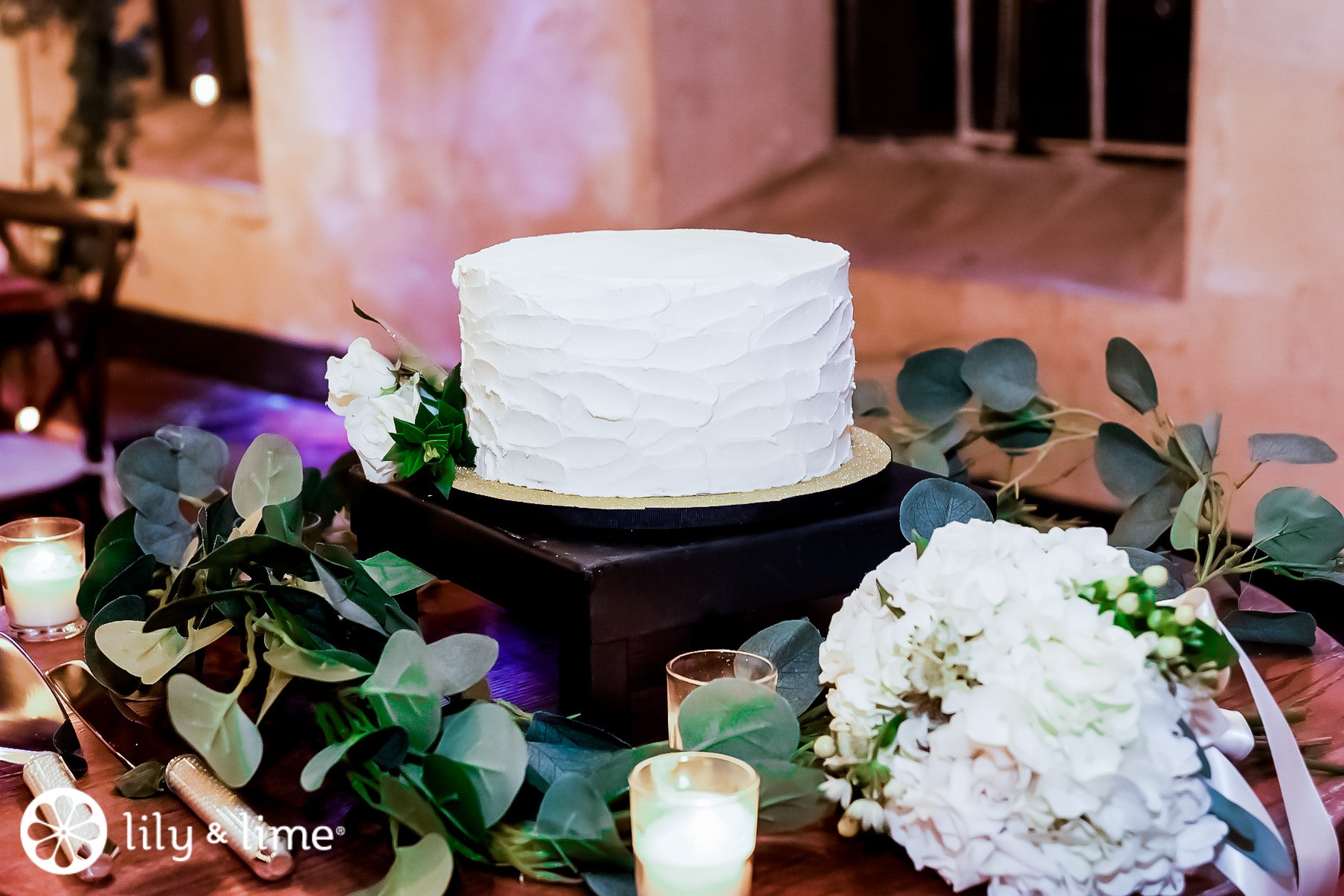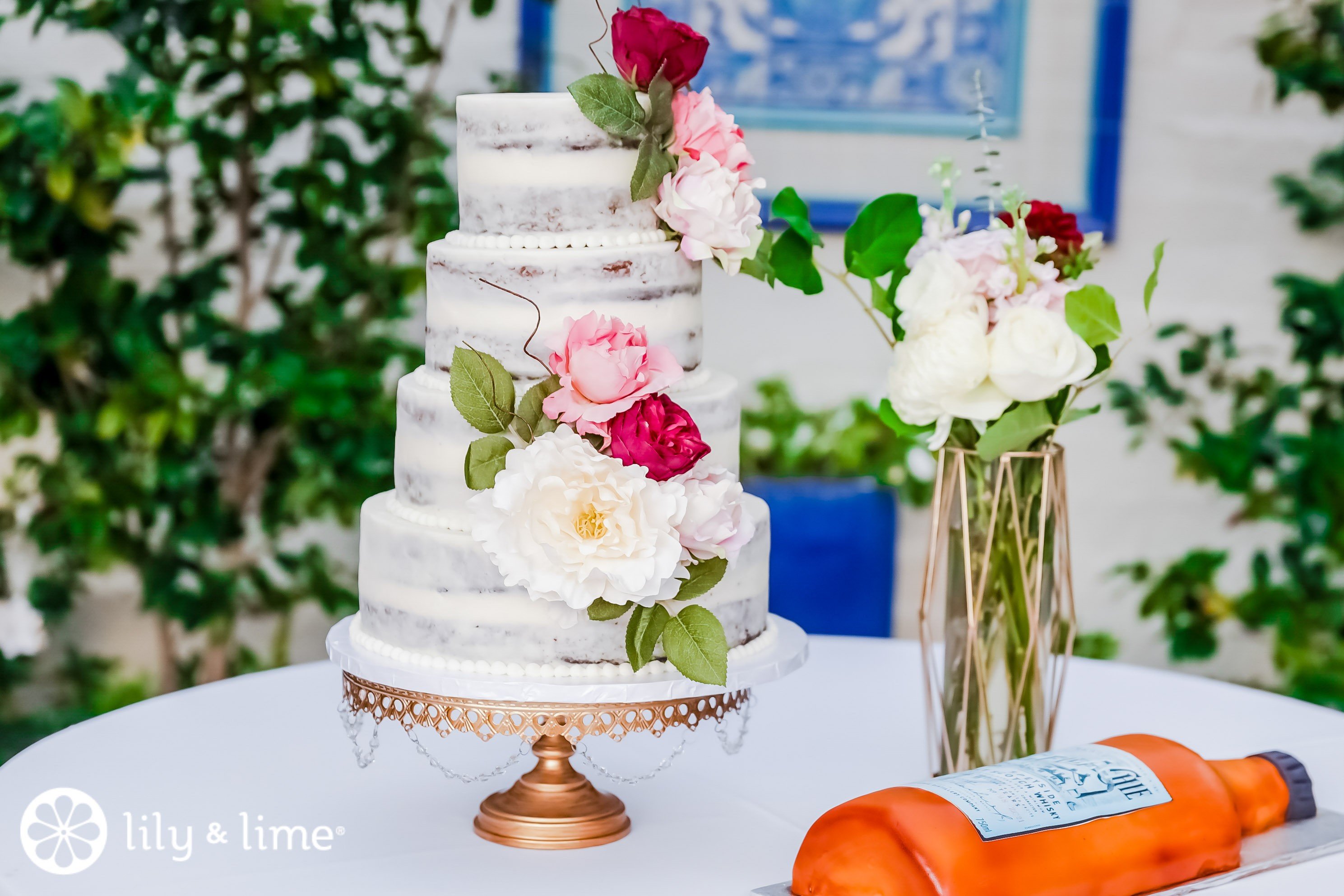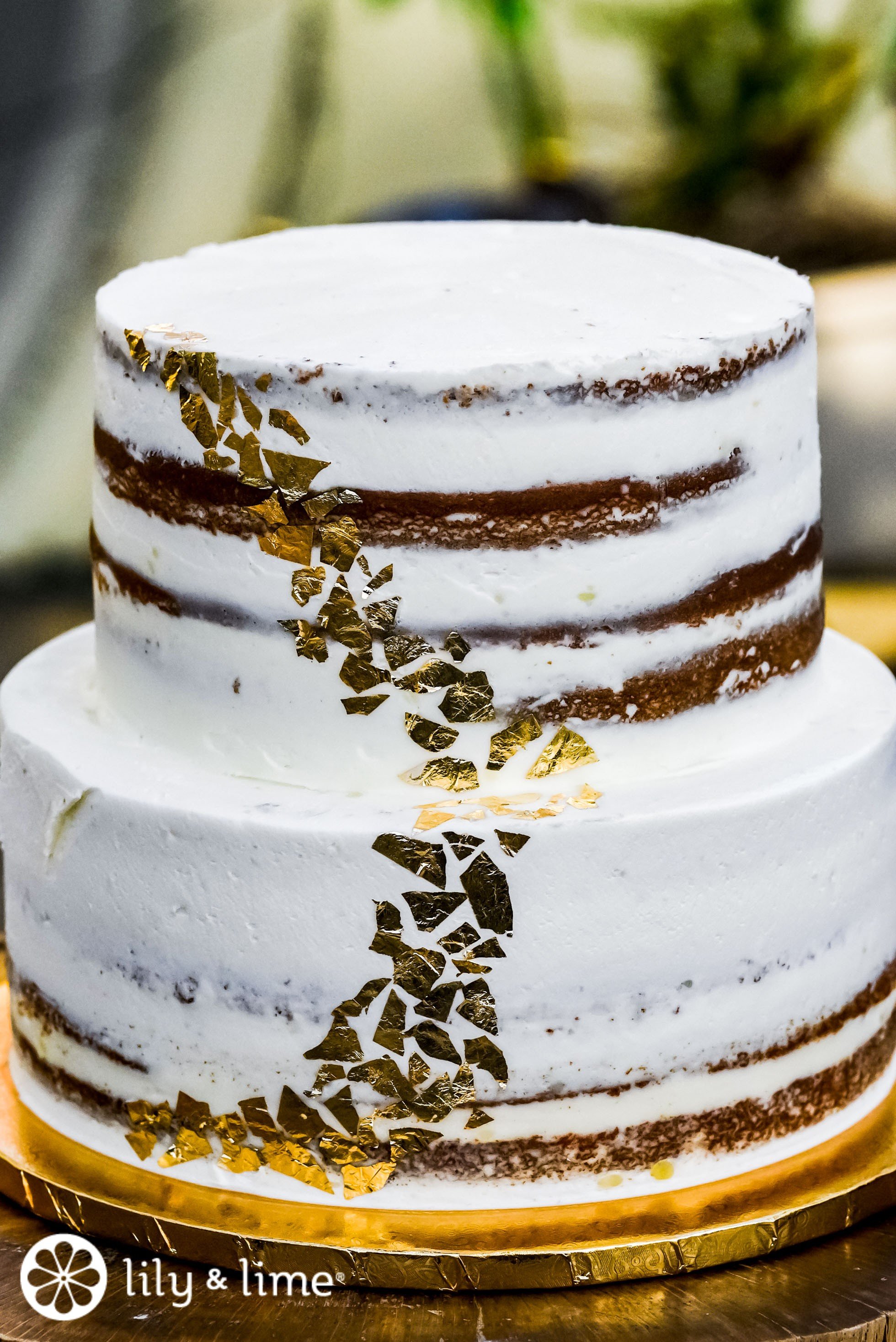 It is no secret how much we love weddings and every aspect of it that comes together to build this memorable day that comes to every lovestruck couple! And there are very few things that we appreciate more than a gorgeous and decadent wedding cake that is a party to the senses and adds to the décor of a wedding. It is true that wedding dessert trends come and go, just like any other wedding trend that gets updated every year and season, but there are wedding cakes that not only add to the wedding décor but also make a statement with their taste and glamor quotient. Sweetening the day with a perfect wedding cake is the dream of every couple, no matter where or how they have decided to tie the knot, and that sets apart this exquisite dessert different from all the desserts in the world!
Just like not every bride is made for a ballroom wedding, not every wedding cake is a white confection, as more and more couples are opting for naturally beautiful nuptials that are as effortless as their love. And sometimes it can be as simple as a rustic wedding cake that looks straight out of a forest fable and marries sophistication, design, and aesthetics, which can do the magic and make a statement. From backyard weddings to barn receptions rustic wedding trends and inspirations have become a wedding mainstay with couples coming up with chic wedding details and subtle touches of elegance for their big day ideas. The best thing about rustic wedding cakes is that they are so imperfectly perfect. Nothing is truly symmetrical, nothing perfectly placed, everything simply seems as if it's been handmade just for your wedding. Featuring berries, blooms, and other nature-inspired trendy rustic wedding cakes have taken up the traditional white wedding cake designs space as alternative sweet table ideas and we love every bit of it!
Although rustic chic wedding cakes are popular with fall couples, these countryside wedding confections are making guests scramble to score a slice in all seasons. So now we see that instead of traditional white tiers and classic wedding fondant, brides are opting for elegantly stylish wedding cakes with earthy aesthetics. These simple chic wedding cake designs can be altered to fit every budget, wedding aesthetics, details, and ideas. From decadent wedding cake designs dripping with woodland details and natural touches to exotic wedding cake toppers made out of crawling vines, twigs and twine, gorgeous greenery, and faux-bois frosting designs, we are coming across exclusively and deliciously dreamy wedding cake designs that look straight out of a woodland daydream! Let us go through some of them to inspire your wedding day dessert table.
Rustic wedding cake ideas and inspirations for a decadent celebration:
Semi-naked wedding cake with a touch of wilderness
A country-chic and semi-naked wedding cake that comes with blooming pastels-hued flowers and greenery will be a hit during the spring and summer seasons. This romantic floral is a must if you are getting married during peony season (late spring to early summer). With clusters of peonies in dreamy pastel shades, bring your rustic wedding cake vision to life with a touch of wilderness. The homemade look of a barely-there semi-naked wedding cake is elevated with the sweet floral additions and the secret to a simple and sweet naked wedding cake is that since there is nowhere to hide here, it can accommodate all kinds of decoration and embellishments. You can also swap out fresh floral designs in favor of dried grasses and wildflowers for a stylish take on a classic white fondant wedding cake.
Naked rustic wedding cakes
At a rustic wedding, a naked wedding cake can turn into a delicious statement-making wedding centerpiece. It can be adorned with fresh berries, fruit, flowers, greenery, pinecones, wood slices, and a variety of other items, depending on the style of your wedding and the season. To give the cake an edgy feel, consider topping it with dried blooms and fronds. A wedding cake topper isn't usually required for such a cake, but if you want to go all out, go for calligraphy. You could use a trendy drip to make it look even more delicious, or even top it with donuts – it will be an amazingly cool rustic wedding cake design! Pancakes, cookies, and waffles can also be used to make a naked wedding cake, and they are all delicious.
Buttercream rustic wedding cakes
A buttercream rustic wedding cake with burlap, fresh blooms, and foliage is a great option if you are looking for something textural. You could make a whimsical bark wedding cake with fresh fruits and amusing toppers, as well as a wood-burned topper or a wood-burned heart on the side. For a minimal rustic feel, go for a classic buttercream white cake with gold leaf and some blooms, or just greenery! Large blush-toned blooms, ferns, and creamy roses can also be strewn throughout the delectable piece for added femininity. A rugged tree stump fashioned into an exotic cake stand design can be provided some much-needed contrast to the saccharine display. Choose a basic white buttercream cake with leafy greenery, such as olive branches or eucalyptus, for a more modern look. After that you can add a few flowers, such as blue thistle or roses, to add some color to the cake.
Wildflower rustic wedding cake
You don't have to stick to neutral and muted wedding color palettes when it comes to rustic wedding cake designs. With wildflower accents, you can't go wrong! Adding wildflowers to your country-themed wedding cake will give it a shabby chic look that will be great in a barn or farmhouse setting. These vibrant blooms will add a splash of color to any dessert table. Working with your baker and florist to identify in-season blooms that will give your confection a "cottagecore" vibe is a must if you're envisioning a country wedding cake for your big day. You can create a rustic boho feel by combining clusters of wildflowers with grassy palms and sprigs of greenery. The natural wildness of a three-tiered wedding cake crawling with woodland vines and blossoms can be appealing. The crowns of wildflowers that wind around each layer will appear to have been plucked from the hair of a forest fairy. If you're looking for inspiration for an enchanted woodland wedding, look no further than these freshly-foraged masterpieces.
Black wedding cake
Make a bold statement with dark and dramatic moody hues! As a nod to alternate traditional white wedding cake design, go for a black wedding cake and adorn it with lush fall foliage and pops of brooding crimson, especially if you are getting married around the Halloween season. The classic dark wedding cake can be mixed with the couple's initials to give it a personalized feeling and it can also be topped off with your favorite fall florals. You can choose a flavor that you love and make it magical in your own way. Black frosting wedding cake designs are mostly gothic and dark-hued bakes which can definitely make a statement. Paired with intricate and striking flowers, it's sure to be a talking point with guests.
Rustic wedding cake with jam and berries
It doesn't get any more homegrown than a rustic wedding cake with powdered sugar and jam. This rustic naked wedding cake inspiration seems to have come straight from Grandma's kitchen! This cake design features several tiers where each wholesome tier is gently embellished with a sprinkling of sugar and a few powdery-hued blossoms tucked among the jam-dripping layers. The strawberries and blackberries on this three-layer jam and cream sponge look stunning as these juicy gems are ideal for adorning a rustic wedding cake with a summer garden theme.
Rustic wedding cake adorned with greenery
Bring an organic charm to your rustic wedding cake and make it look straight out of a forest floor! You can go on and add sprigs of eucalyptus and garlands of greenery to create an organic color palette. Repurpose a barrel into a cake table and decorate with tea lights to complete the vibe. You can also go for a thinly frosted white wedding cake that can have a mix of soft ivory and warm browns from the sponge. We think we have also made it clear that nearly-naked wedding cakes are a favorite of ours for rustic wedding themes. The exposed layers of beige sponge in this almost-naked kind of white wedding cake can be accented with lush greenery. The all-white layering creates a strikingly contemporary backdrop. An unusual and unique spin can be brought to life by adding lavender shade in the frosting, which can go on to compliment the buds and fresh greenery perfectly. We are sure the beauty will smell as good as it tastes, with so many aromatic garnishes as natural, muted tones and lush greenery are the ideal bucolic complements of a rustic wedding fondant. Also, a naked three-tiered wedding cake can be trimmed with eucalyptus vines and the whole thing will feel natural, and it would be a great addition to any outdoor fall wedding celebration.
Rustic wedding cake with gold foil details
Gold wedding cake details are popular for creating an earthy and outdoor-inspired look when it comes to rustic wedding cakes and décor. You can upgrade a rustic wedding cake design with a chic gold-detailed topper to fuse rustic and glam aesthetics! Or you can pair them with metallic gold accents, such as a cake stand, or add a luxe touch to a cake with rustic florals by pairing them with gorgeous metallic gold leaf. An artfully embellished rustic wedding cake with scattered metallic acorns and gold leaves can add charm to your fall wedding décor. Here you can add a garland of fallen leaves in gold color to the base and you have rustic fall perfection. Any pastel-colored wedding cake can be accented with gold foil for a hint of drama and to make it a stunning rustic chic display- you can add tufts of greenery, autumnal berries, and a bed of flowers to bring the wedding dessert back down to earth! Also, a simple and chic white wedding cake can be crafted to perfection bringing a dash of dramatic elegance with sheets of embellished gold foil that take on an ethereal glow from the candles illuminating the base. A bed of fresh blossoms can also add softness and femininity to the contemporary style. A completely naked cake has an incredibly charming and modest quality to it. Alternating tiers of unfinished cake alternate with a glamorous midsection of smooth fondant and gold-leaf detailing in a rustic chocolate wedding cake can be the ultimate contrast between homemade simplicity and nuptial opulence!
Rustic wedding cake topped with succulents
In terms of décor, beautiful blossoms and greenery may have the upper hand, but an arbor-inspired cake design can make a strong statement among nature lovers and couples who love green wedding details. Green succulents of various sizes can adorn a single or four-tiered rustic wedding cake, providing a refreshing twist on the more traditional desserts we have seen. You can also customize and personalize this rustic wedding cake design with monograms and cake toppers. After all, what good is a tree-themed cake if the "bark" doesn't have your initials carved into it?
Autumn accents such as candied acorns, dark frosting hues, seasonal flowers, and fall fruit look great on rustic wedding cakes, which are also great for fall weddings and nuptials with earthy wedding details. And don't forget that rustic desserts can be just as decadent as any traditional wedding dessert. Hence, gilded details and lush florals adorning simple naked cakes allow a bride to show off her glitzy side while remaining completely on the wedding theme. From fully covered cakes with rustic texture or finish to totally exposed and naked icing cake, the world of rustic aesthetic wedding cake and country chic wedding dessert alternatives are broad and the inspirations are never-ending. These trending wedding cakes, in a nutshell, put the chic in country-chic! So whether you are planning a chic countryside celebration or a bohemian barn wedding, rustic chic wedding cakes will have everyone want a slice of it at your wedding.
Irrespective of your wedding budget and style, there is sure to be a chic rustic wedding cake that is waiting for you to pick up and adorn your delectable wedding dessert table! This countrified wedding confection offers a wide range of selections. From wedding cakes adorned with sweet vintage aesthetics featuring simple buttercream-and-berry designs to elaborate faux bois and woodland-inspired creations, there is no end to inspirational country chic wedding cake designs. Whatever be your wedding theme or aesthetic, these rustic country wedding cakes have one thing in common- they translate a laid-back wedding vibe and never seem overdone. Mostly garnished with fruits, flowers, and foliage not only do they taste delicious, but they are also seriously Instagram-worthy wedding cakes too. So choose to go with the cake that fits your style and taste the most – your guests will love whichever you pick.