Small But Thoughtful Gestures For Your Multicultural Wedding
February, 9 2023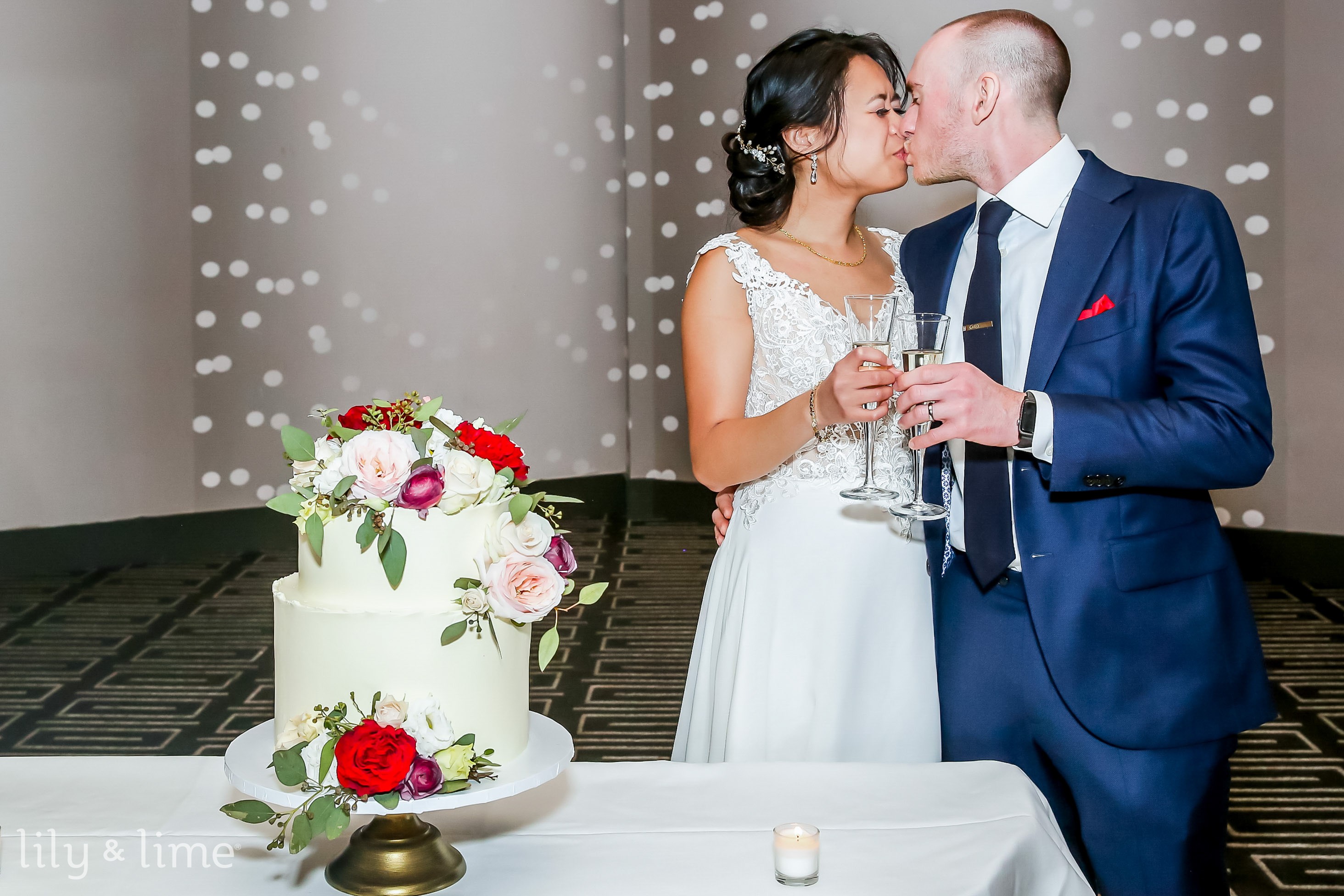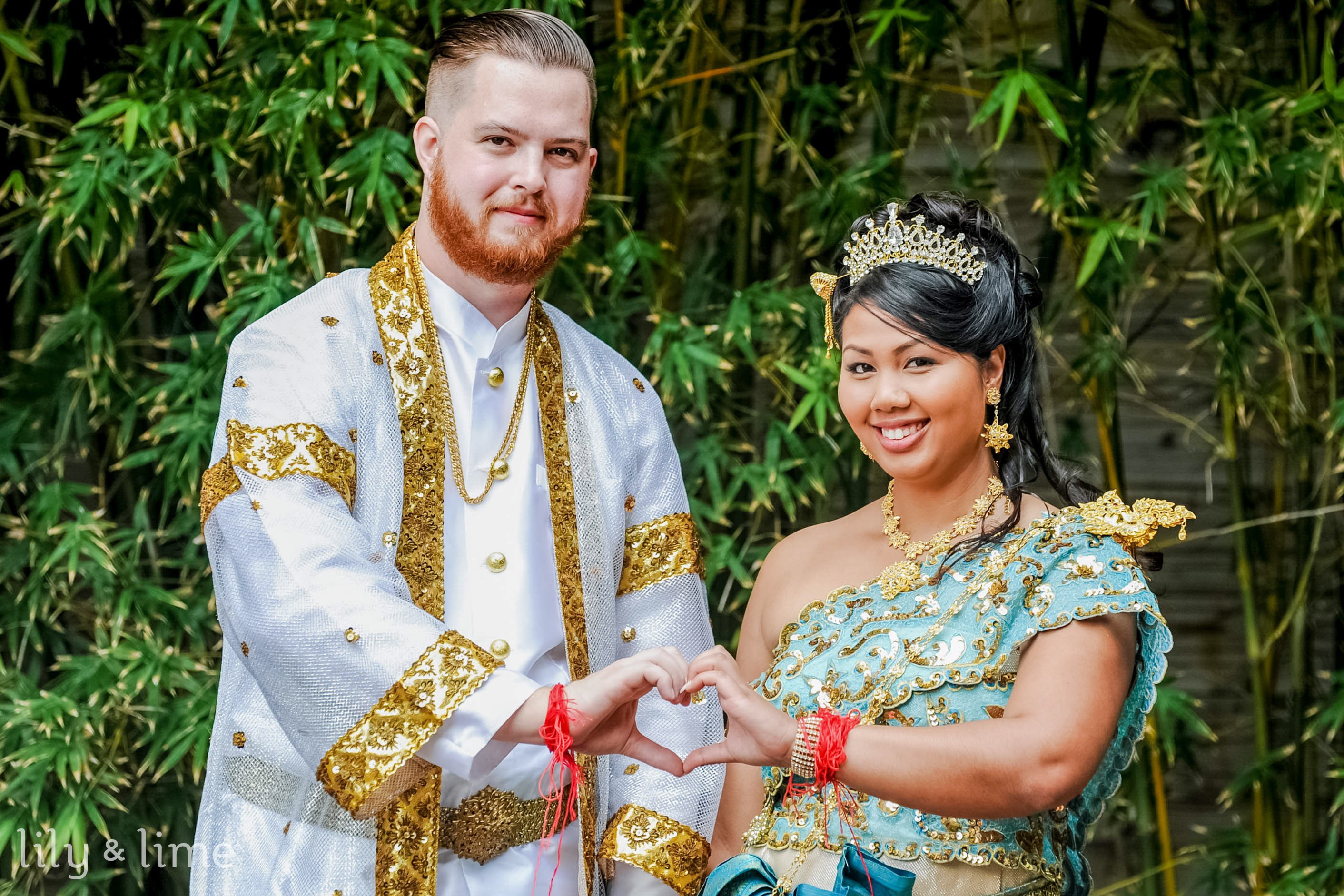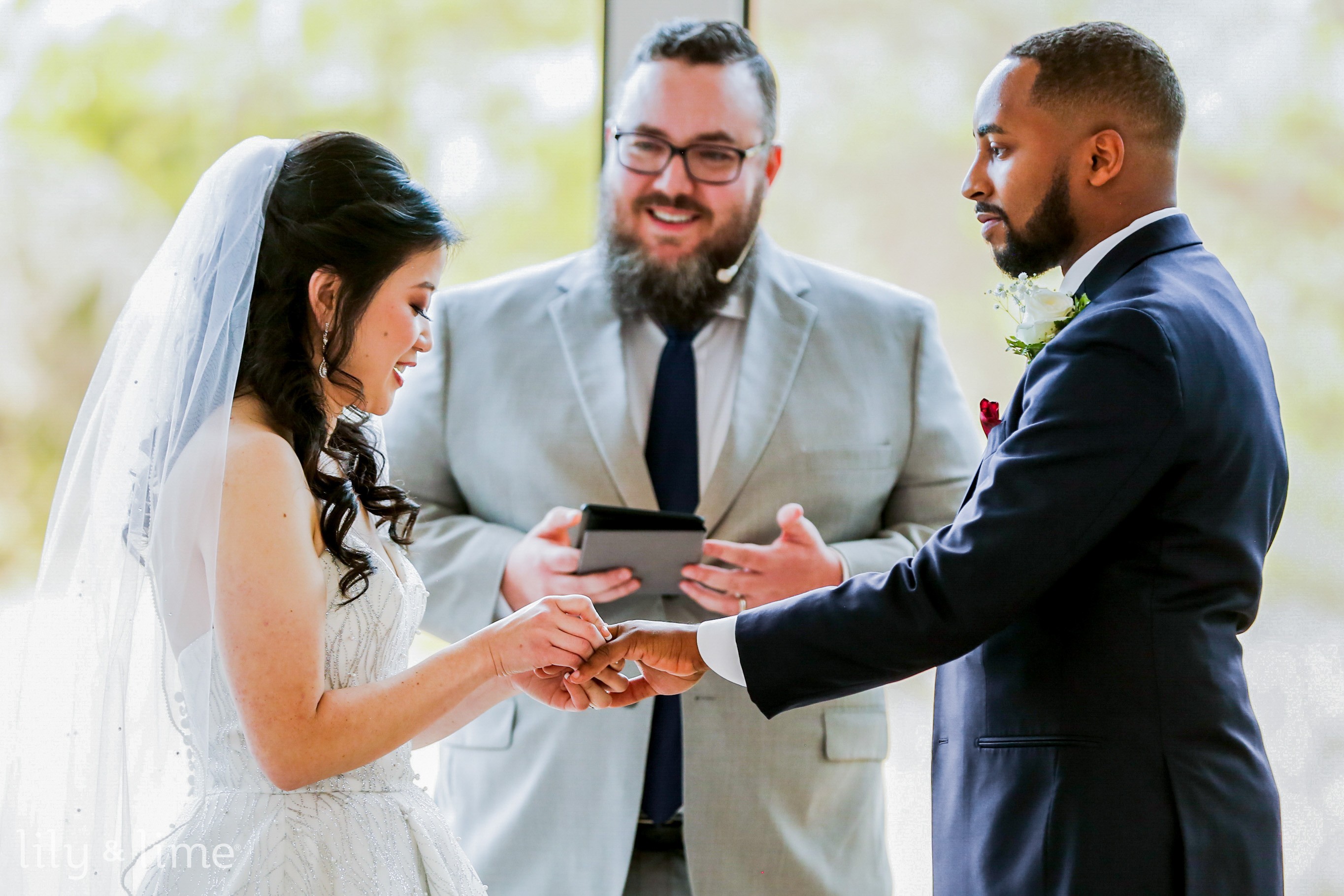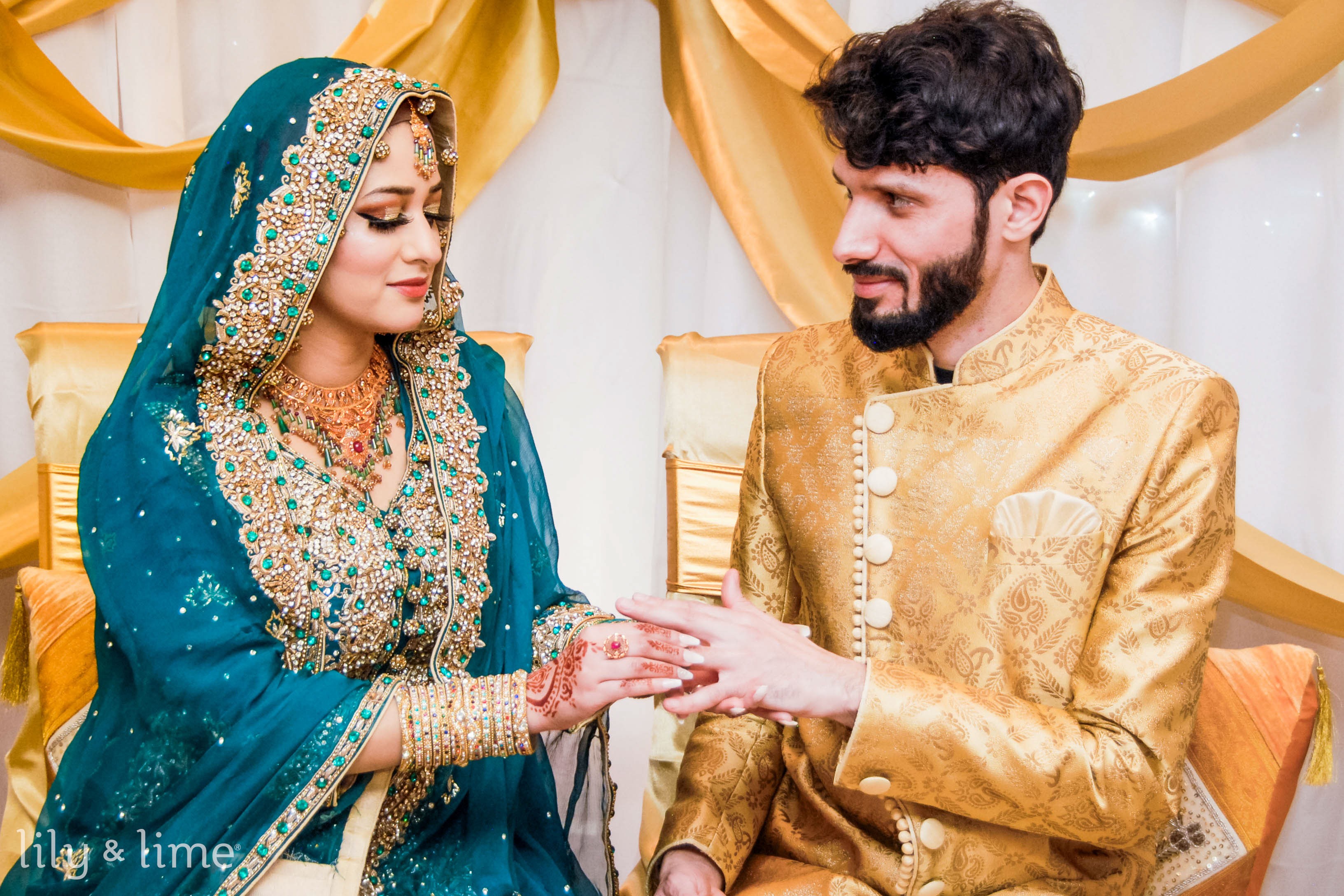 Planning a wedding can be a daunting task, and planning a multicultural wedding celebration can be even more daunting. From meeting expectations to showcasing your unique relationship and ensuring that everyone feels included, merging cultures can feel like a delicate balancing act when planning a multicultural wedding fest. Multicultural weddings are more than the union of two individuals from diverse backgrounds. These celebrations honor the union of two distinct cultures and traditions. Despite the fact that blending two or more cultures requires considerable effort, this is certainly feasible. Adding different religions, family traditions, and customs only heightens the difficulty of planning a day that is perfect for everyone involved. However, there are numerous creative ways to make it happen seamlessly so that everybody feels included and celebrated including you.
Researching what traditions and rituals are most commonly observed in your culture is a simple first step in planning a multi-heritage wedding. You can also check real multicultural wedding inspirations to check how couples honor their families' heritage and each other by incorporating cultural traditions into their own fusion weddings. These real-life examples of multicultural fusion weddings are sure to inspire you, even if you come from a different culture than these married couples. In this article, we will talk about certain small multicultural wedding gestures that you can incorporate into your big day to make it even more memorable and special.
Small And Thoughtful Gestures Meant For Your Multicultural Wedding:
Get in touch with an experienced wedding planner

Not just for planning your wedding, an experienced wedding planner can help you to navigate through all your wedding plans and be your confidant along the way. It's nice to have an ally on your side as a reliable source. A wedding planner with experience managing multicultural wedding events should be hired to strategize your entire wedding timeline. The multicultural wedding planner should know the cultures that are being represented, which entails being aware of each culture's customs, jargon, and other crucial cultural elements. Your wedding experience extends beyond the actual event day; it is the result of all the pre-wedding preparations. An experienced wedding planner will assist you in making difficult wedding decisions and conversations from the very beginning. Your wedding planner can bridge the gap between families, as chances are they have been involved in multicultural weddings in the past. Since you don't want to set yourself up for a really stressful wedding experience, excellent wedding planners go beyond simple wedding planning scenarios- they support their clients by acting as advocates.
Personalize your wedding ceremony

You can create a personalized wedding ceremony program that respects both religious and ethnic traditions by working with officiants from various religions who are open to conducting the ceremony together. Just watch that the ceremony doesn't try to do too much or go on for too long.
Pick accommodating wedding venues and vendors

Pick a wedding venue for your ceremony and learn about the restrictions (if any). Before you can get married in a religious institution like a church or temple, you might need to check special guidelines or adhere to particular rules. Similarly, work with wedding vendors who are accommodating to multiple traditions while providing contemporary elements! It can be logistically challenging to introduce new and out-of-the-box wedding ideas because many wedding venues have set packages. For instance, due to fire regulations, many ballrooms won't allow the open flame required for an Indian wedding, and complete religious ceremonies can take longer than the standard 30-minute window.
Get creative with your wedding menu

Fusion wedding cuisine is a huge trend right now! Make a cutting-edge gourmet statement while showcasing how two cultures can co-exist harmoniously. Include both gourmet and comfort food on your wedding menu that represents your culture. Use your customized wedding menu to include particular ingredients or family dishes. Go for traditional wedding items that are significant to a particular culture or experiment with specialty cocktails made with local ingredients. You can also search for eateries and caterers who welcome fusion wedding menu concepts and enjoy brainstorming.
Add cultural music and decor

Add decorative accents like artwork, sculptures, and furniture to create a wedding-like atmosphere, or select a location with accents that reflect your culture. You can also go for simple wedding projects as a personal touch to your wedding. Speak with your DJ or band about playing traditional music all night long to encourage your guests to dance and mingle among themselves. Provide brief explanations of their significance in your wedding program if you are including unique cultural and traditional elements in your wedding, like the Hispanic tradition of wrapping the couple in a lasso, so that your guests can understand their symbolism. Or, your officiant can let everyone know on your behalf.
Introduce cultural dance traditions

Teaching both sides of the family a few basic moves from the hora, the Kalamatianos, some salsa moves, or whatever specialty dancing you will have at your wedding will increase their likelihood of participating in the activity in addition to being a fun icebreaker.
Experiment with your wedding fashion

Find ways to blend cultures, such as wearing a red ballgown to a Chinese wedding, and seek out contemporary takes on traditional wedding dresses from modern bridal designers. Brides who require covered shoulders for religious ceremonies but prefer strapless dresses for the reception should consider convertible wedding dresses.
Go for a bi-lingual ceremony

If you know that every guest on your guest list is bilingual, you might not need to hire a professional translator or interpreter, but if the majority of your guests are monolingual, you can opt for a bi-lingual wedding ceremony idea. If hiring a bilingual officiant is not an option, a professional translator can collaborate with whoever you choose to hire in order to create "the best system for flawless execution." However, if you are thinking of asking a friend or member of your family to complete this job, there is a striking chance of error and an awkward flow. Create fun and functional wedding signages for creating bilingual menus, programs, or escort cards. Even if not, it might be a good idea to print a description of the wedding customs you are going to follow somewhere that explains what the guests are about to see, what it signifies, and why it's so important to you and your partner. Having your officiant(s) speak briefly before the ceremony is another option.
Include only what you want

If the contrast between your backgrounds is too stark to have equal representation during the ceremony, there are other ways to honor each family. Decide on the wedding cultures and traditions that are significant to both you and your fiancé. Regardless of what parents may say, not every tradition will be logistically possible during a fusion wedding. Choose what is important to you for the ceremony and reception, such as a Chinese tea ceremony or a Filipino money dance. Not a fan of the garter and bouquet toss? Want alternative rehearsal dinner ideas or include two MOHs on your wedding day? Go for it. You can consider designating the ceremony to honor one partner's heritage while making the rehearsal dinner an occasion to honor the other partner's. It's the ideal time to learn about the African wedding tradition of "Tasting the Four Elements" or to introduce guests to o-shaku, a Japanese ritual of sake pouring that strengthens friendships. Why not throw a mehndi party for your bachelorette party if you or your fiancé are South Asian? Before you do anything else, choose a night when you and your partner can sit down and openly discuss your shared priorities. What are the wedding heritage and traditions that must be observed if you want to incorporate elements of both your cultures and religions? What "nice-to-haves" don't have to be included?
Educate your family

Ask the parents of both families to rank their top three priorities when you sit down with them. Is a Jewish ceremony really necessary for you? Has your mother ever imagined you entering the church wearing traditional Korean Hanbok? Be truthful about what is reasonable and attainable. Even if you can't adopt every wedding tradition your parents want, at least one or two of them should be included. Or perhaps you can emphasize different facets of your culture during the rehearsal dinner or bachelor or bachelorette parties. This is also a great chance to address any queries or worries your parents may have, particularly in regard to unfamiliar customs. Early and frequent communication will go a long way toward ensuring that everyone is content and aware of the situation.
Get your guests involved

Should they be aware in advance of any specifics, such as a wedding dress code, suggested attire, or schedule for a multi-day event? Include this information on your wedding invitations and elaborate on it on your wedding website. This is a simple and helpful way to let your wedding guests know what to expect and to assist them in avoiding faux pas. It's a great way to connect with your guests, particularly those attending their first multicultural wedding. Include information about the cultures, traditions, and specific prayers or readings that will be a part of the ceremony, as well as the dress code.
Opt for two wedding ceremonies

You may feel more comfortable representing your culture with an individual wedding if you are finding it difficult to compromise for the sake of one multicultural ceremony. Nevertheless, having two wedding ceremonies could blow your budget, especially if you also need two separate reception venues. Maybe there will be two ceremonies and a joint cultural reception. Once more, it's critical to maintain open lines of communication with all parties concerned, including your parents, in order to ensure that everyone is on the same page. You can also make it an all-day wedding affair. Invite your guests back for the later ceremony after the morning ceremony. Afterward, proceed to the reception. Or, begin in the mid-afternoon and complete them one at a time before moving on. To keep everything organized, hiring a wedding planner is highly advised. They can first identify the ideal locations for each event. Then, in consideration of all the individuals involved, events, and attire, they will plan out the best wedding timeline for not only the events themselves but also the getting-ready time and transportation. An expert wedding planner can also assist with using vendor services for multiple events.
Even though multicultural weddings are rife with traditions, keep in mind to respect the plans you and your fiancé had for this special day. Honor the goals you both share. Perhaps you two are a little more contemporary and only want a few things from the ceremony to reflect that. Have some amazing alternative wedding ideas on your mind for your wedding? Speak up your mind. Pre-communication is the best strategy for managing a successful multicultural wedding. Families may not only have different expectations for a ceremony, but they may also have different ideas for the reception's wedding decorations and related aspects. Make sure to sit down with each family to ensure they are aware of all the traditions and expectations. Get on the same page about everything, from how much money you want to spend to who feels at ease wearing ethnic attire. Giving your family a heads-up on what to expect is crucial, especially with non-traditional wedding trends. Whether it's a father-daughter dance or a wedding toast, you want your parents to have the confidence to fully participate. Couples who have different expectations throughout the planning process set themselves up for disappointment.

Include a section on your website or wedding program with instructions on proper wedding ceremony etiquette for your guests. The key is being proactive. You shouldn't put off having these crucial conversations until the last minute. Openly communicate with your SO as well as both sides of the family. It is best to discuss which cultural wedding traditions they would like to incorporate early on in the process. At the same time, you should also make it clear that this is your wedding, but that you also want to incorporate the traditions of both your families into this special day. Don't worry if they are not completely satisfied with your decisions. They will probably change their minds once they attend the amazing party you planned, but the important thing is that you tried.