How to Include Two MOHs on Your Wedding Day
January, 17 2023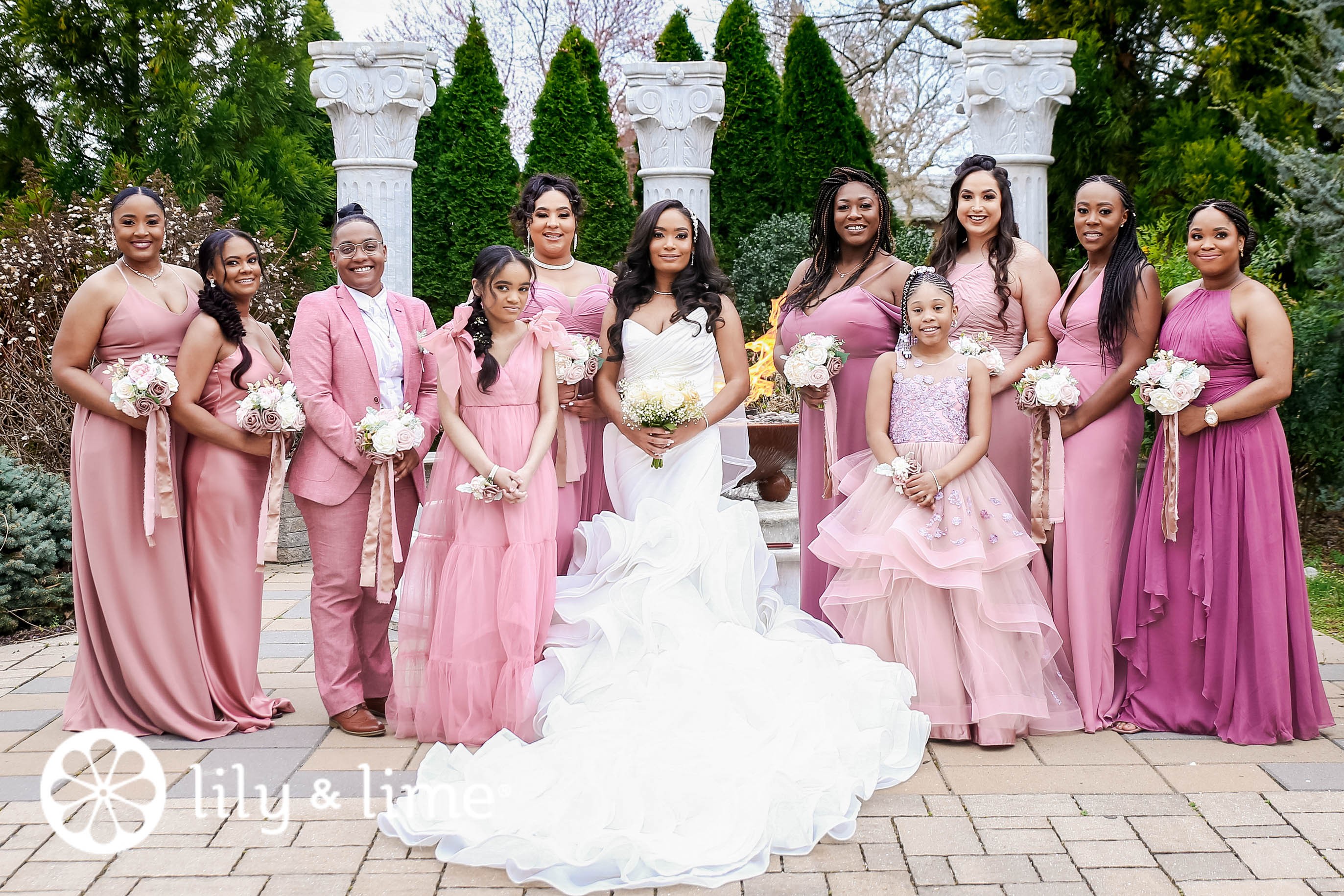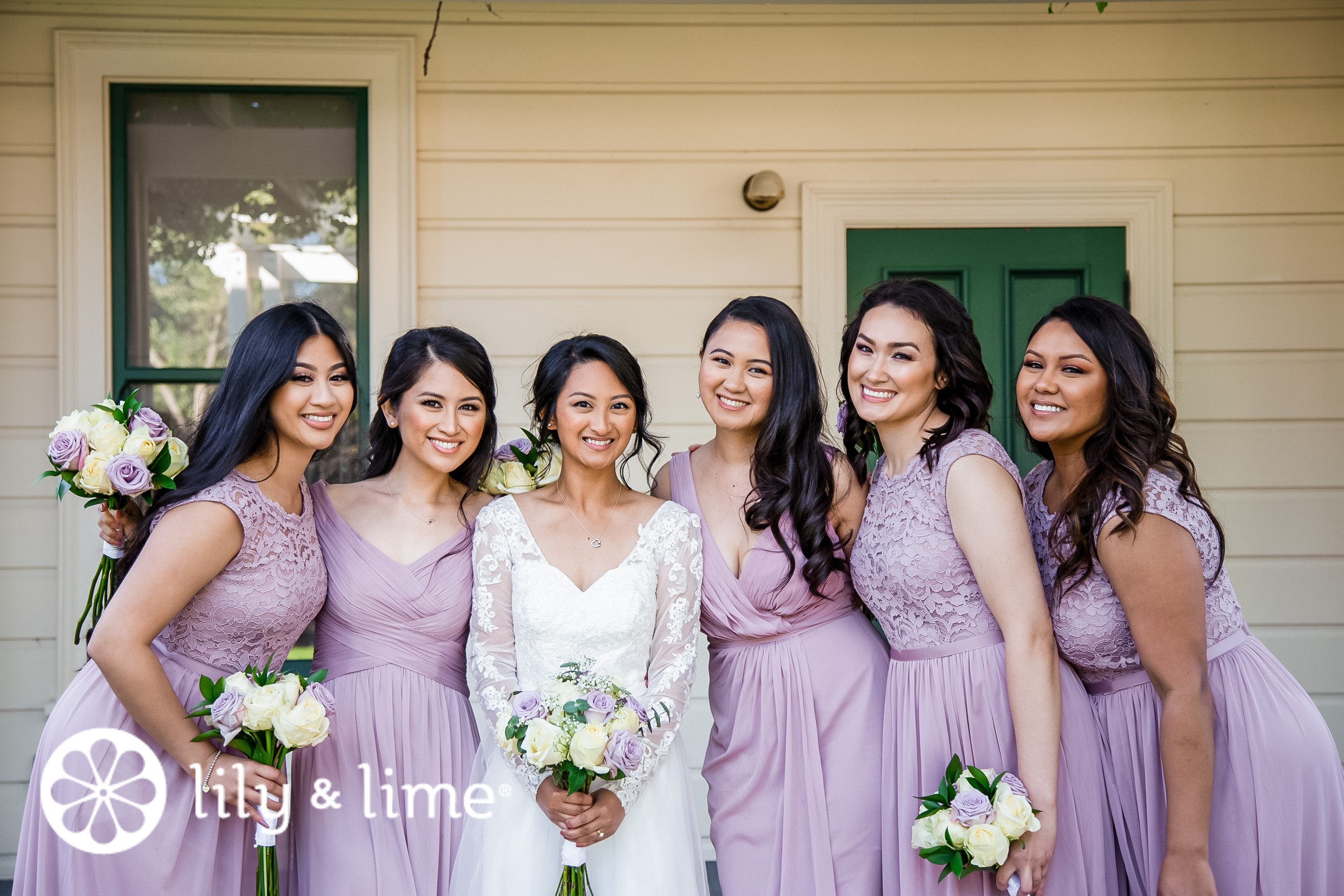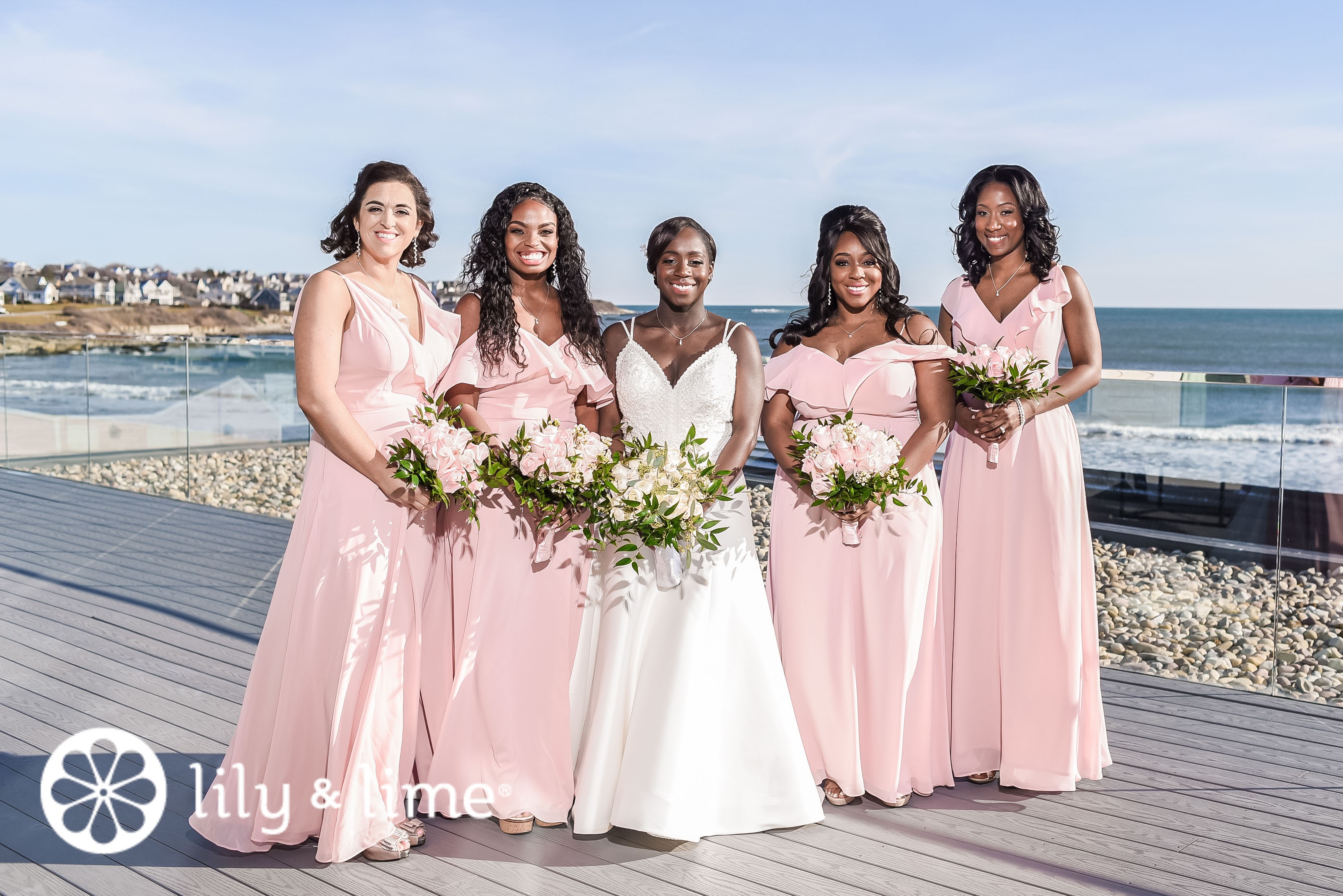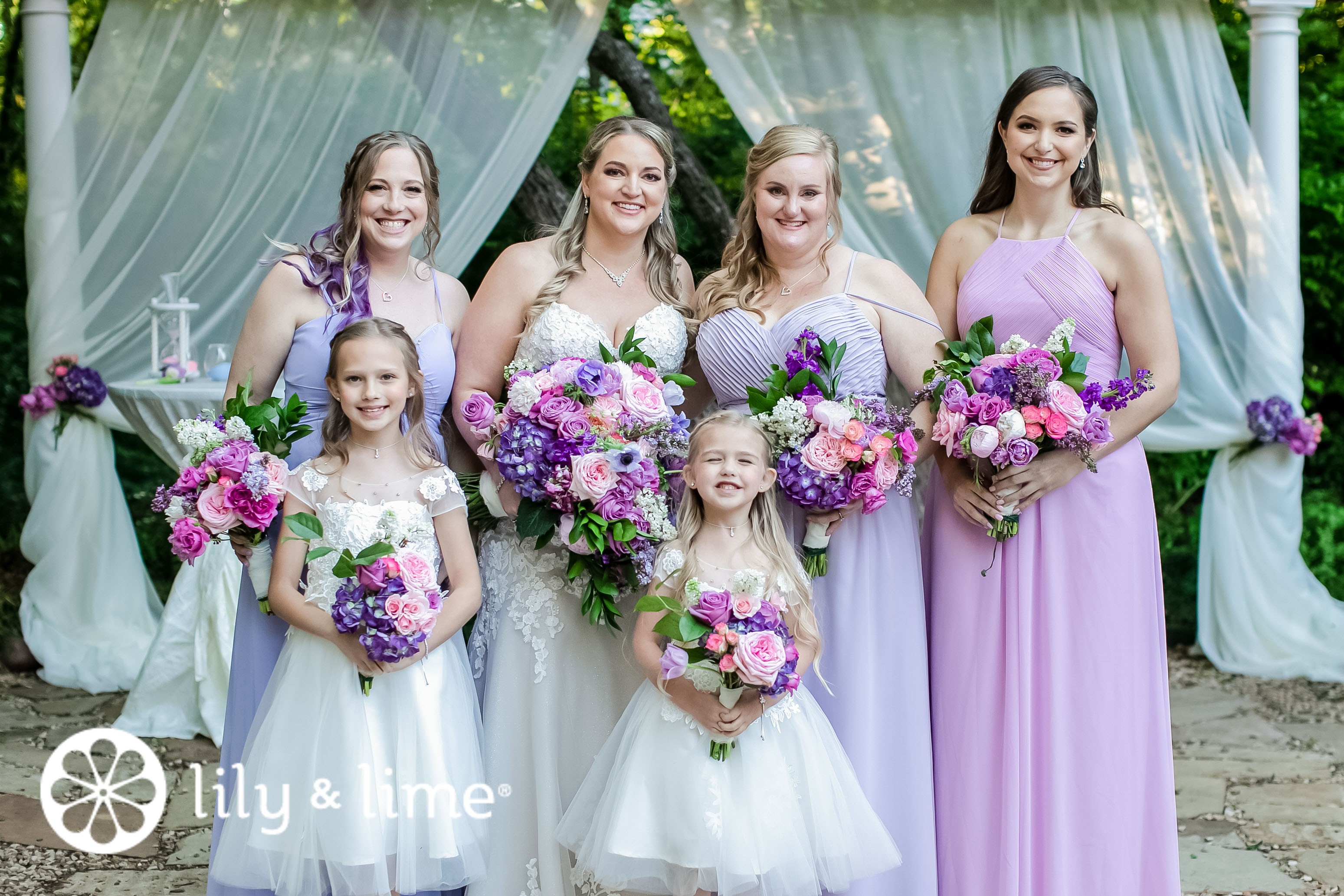 Planning your wedding is not an easy fête. From picking a wedding date to planning for all the big and small wedding ideas and details, everything comes together to pave the way for the big wedding day and you definitely want it to be perfect. There are big-time decisions that are on your wedding planning checklist. There are lowkey ideas for high-impact weddings and then there are traditional as well as non-traditional wedding trends for you to keep note of. While none of this might seem easy and breezy, it is time to breathe in and let your anxiety out. There are many dreamy wedding ideas on a budget as well as extravagant details so that you can pick and choose your favorite ones. Always go for the ones that speak for your personality and take wedding decisions that can explain your taste better. Amidst all of this, one of the most important wedding planning decisions that you need to make is selecting your maid of honor. Of course, you have thought about all the gifting ideas for your bridesmaids and what you are going to wear while getting ready, but your maid of honor has an extensive role to play in your wedding that will go beyond creating your favorite bridesmaid photos! Once you have figured out who will be at your wedding party, it is time to narrow down the list to choose the maid of honor. But among all your close friends and family members, how do you choose that one person who fits all your needs and understands her maid of honor duties? Are you thinking what we are thinking? If you are wondering if you can have two maids of honor, the answer is a definite "YES!" You can have two MOHs, one maid of honor and one matron of honor, or even men of honor to break the wedding tradition beautifully! Here is to all the exciting times ahead.
One of the most cherished wedding traditions is having matrons, maids, and men of honor at a wedding as a chance to celebrate all the supportive people one has and trusts the most in their life. Apart from creating some of the most stunning photography shots with your BFFs on your wedding day, they are the people who have been with you through thick and thin and nothing can be better than celebrating them on the most important day of your life. Moreover choosing a single MOH can be challenging. What if you have two sisters or best friends? What if you feel like celebrating your best friend as well as paying tribute to your sibling at the same time? Turns out, modern wedding rules are not set in stone, as they have changed. And new modern wedding ceremonies can let you embrace appointing more than one MOH. Acknowledge multiple MOHs or go for a maid of honor and matron of honor if that feels like a natural choice for your wedding celebration.
Having two maids of honor can be a beautiful way to break a wedding tradition. There are no rules that say that you cannot have two honor attendants. In fact, think about all the gorgeous bridesmaids' photos that you can have with two MOH! This modern wedding tradition is also amazing for smaller bridal parties. For instance, you might have only two bridesmaids. In such a scenario you cannot pick and choose your favorites. But you should never give in to any sort of outside pressures and should be able to choose your wedding party freely. You should never choose your bridesmaids and groomsmen out of obligation. Always remember to not give in to the ways of guilt-tripping people. Always think about the relationship that is important to you while choosing your bridesmaids and groomsmen. In this article, we are going to talk about choosing two maids of honor etiquettes and how you can seamlessly pull it off.
Tips to Include Two Maids of Honor on your Wedding Day:
Think about your choice
There is no set rule about when a bride should have two honor attendants. A bride can choose two "any time she wants." But the choice works well if she only has two bridesmaids, which is common nowadays. But choosing two out of your own free will is not the same as choosing based on pressure from the outside. So, if a family member wants to be included or a friend tries to make you feel bad about your maid of honor choices, think about what you really want. After all, you don't want someone standing there with you for the sake of it. So now is the time to set a precedent for the future, so think about the relationships that are important. In the end, it depends on what works best for your wedding. You should try to imagine the big day and think about what will make you feel great. So, if you can't imagine celebrating without both of your best friends by your side, having two may be for you. Think about all the inspirational wedding portraits you will be creating this way!
Divide the maid of honor duties
There are many ways to split up the duties of the maids of honor. At your ceremony, the two maids of honor can walk down the aisle together, but choose one to take care of your bouquet, vow cards, or gloves while the other signs the marriage register. Think about the personalities and strengths of each of your maids of honor. If someone is creative, she will be asked to help with the party favors and decorations. If someone loves to shop, she would be the best person to go dress shopping with. If you want to have a hen's party for younger friends and a bridal shower for older family members or work colleagues, have your maids of honor plan each one. The maid of honor has a lot to do both before the wedding and on the big day, so it's a good idea to split these tasks between the two maids. But you do need to make it clear which maid of honor is responsible for which job. If you don't, jobs will be repeated or forgotten, and you will have to deal with a lot of extra confusion and misunderstanding.
Let the mingle among themselves
Are you the person in a group of three best friends who can't live without each other? It should be easy to respect your friends. Choosing people who don't know each other well, on the other hand, is harder. If your maids of honor don't know each other well, it's up to you to get them to know each other months before the wedding. This means that group dynamics need to be paid extra attention to. First things first: make sure both MOHs know each other. Find things they can bond over or take them out for drinks. The closer they get, the easier their partnership will be and the more likely they will be able to communicate clearly and work together in the future. You know both of them very well, so think about what they have in common and spend some time helping them bond over things they both like. Have dinner and drinks with them. Start talking about things you know they both enjoy. Do whatever it takes to help them get along and learn how to work together. After all, it will be easier for you if they get along better.
Assigned them pre-wedding planning duties
Usually, it's up to the maid of honor to plan the bachelorette party and the bridal shower. You can let them decide for themselves who will plan what since you have two. You should try to get them to work together and plan your events as a group. But if they are very different, it might be best for each of them to plan their own event. Is one a mini-Martha Stewart who is good at throwing parties? She can take care of the shower. Is one a party girl who loves tequila? She should probably plan your bachelorette party, but that goes without saying. If they are already who can work well together, they will probably want to plan your pre-wedding events as a group. If they aren't as close, they might want to do different things. On the wedding day, the maid of honor might have a lot to do. With the help of two close friends, the wedding can go smoothly and on time.
Make your expectations clear
MOH tasks can be easy to divide up. Just be clear about what you expect from the start. It's best to work with others at least a little bit. If they need a lot of help, they might divide and conquer. But for planning bridal showers and creative help, they should always work together. Some people and places may find it easier to work together than others. Logistics should also be taken into account, both in terms of where they live (do they live near each other?) and how much time each MOH can give. Make sure they know what each other's jobs are, too. You don't want anyone to do too much or get confused about the workload.
Make them both stand out
There are a lot of things that can be done to make both honor attendants feel special. Let them have a say in what they wear and help pick out their bouquets. This "celebrates their individuality" while sticking to the color scheme. We think it's a great idea for each MOH to wear a different dress. So, even if the rest of your bridesmaids wear the same dress, your wedding party will still look cool because there will be mismatched bridal party dresses. Favors that are made just for the wedding are another nice touch. You can also go for personal maid of honor gift ideas that are specifically chosen for each one of them along with a "handwritten note." You could also give a speech about each friend at the rehearsal dinner, or have the DJ or band play their favorite songs at the reception.
Let them walk down the aisle together
The maid of honor walks down the aisle last, right before the bride. Let them walk down together if you have two. That way, they will know that you really think of them as equals. Having only one best man? No problem! Your best man can walk both of your lovely ladies down the aisle at the same time when the wedding party leaves after the ceremony. But who should stand closest to you while you say your vows? This is where things can get tricky. Most of the time, the maid of honor stands next to the bride and holds her bouquet. You can ask one of your best friends who is a matron of honor to stand in the second spot. But if they both have the same MOH title, you will just have to decide where they stand. Giving them different jobs during the ceremony is a great way to make them feel equal, no matter where they stand. One should take care of the groom's ring, and the other should hold your bouquet. This is a great way to honor both of them without putting too much attention on who stands where.
Make changes to your ceremony and reception
Some wedding traditions involve the MOH in a certain way, and these may need to be changed so that both of your girls can take part. They should both stand together and give the maid of honor speeches back to back. As for the processional, the two could walk each other down the aisle as a traditional wedding alternative.
If you are a lucky person and have a tight-knit group of friends or a line of amazingly wonderful cousins, delegating the role of maid of honor can be a trial. Of course, you don't want to hurt anybody's feelings but you also don't want to feel pressured into choosing someone just because he or she wants to be in your bridal party. While we can't make this big wedding decision for you, the above guide can help you to think about your bridal party choices. In the end, when it comes to hosting your wedding day, take a few moments to picture your big day and think about what will feel great to you. If you can't imagine celebrating without both your closest people by your side, then don't think twice before opting for double MOHs! After all, the maid of honor role duties will be done by people who understand what you want. Similarly, your matron of honor role can be fulfilled by someone who has already had a wedding of their own. As a way to honor your closest friendships, having two maids of honor titles can celebrate the depth of your relationships and create stunning family-focused wedding photos for your living room wall.