Warm Up Your Wedding with These Comfort Food Ideas
January, 23 2023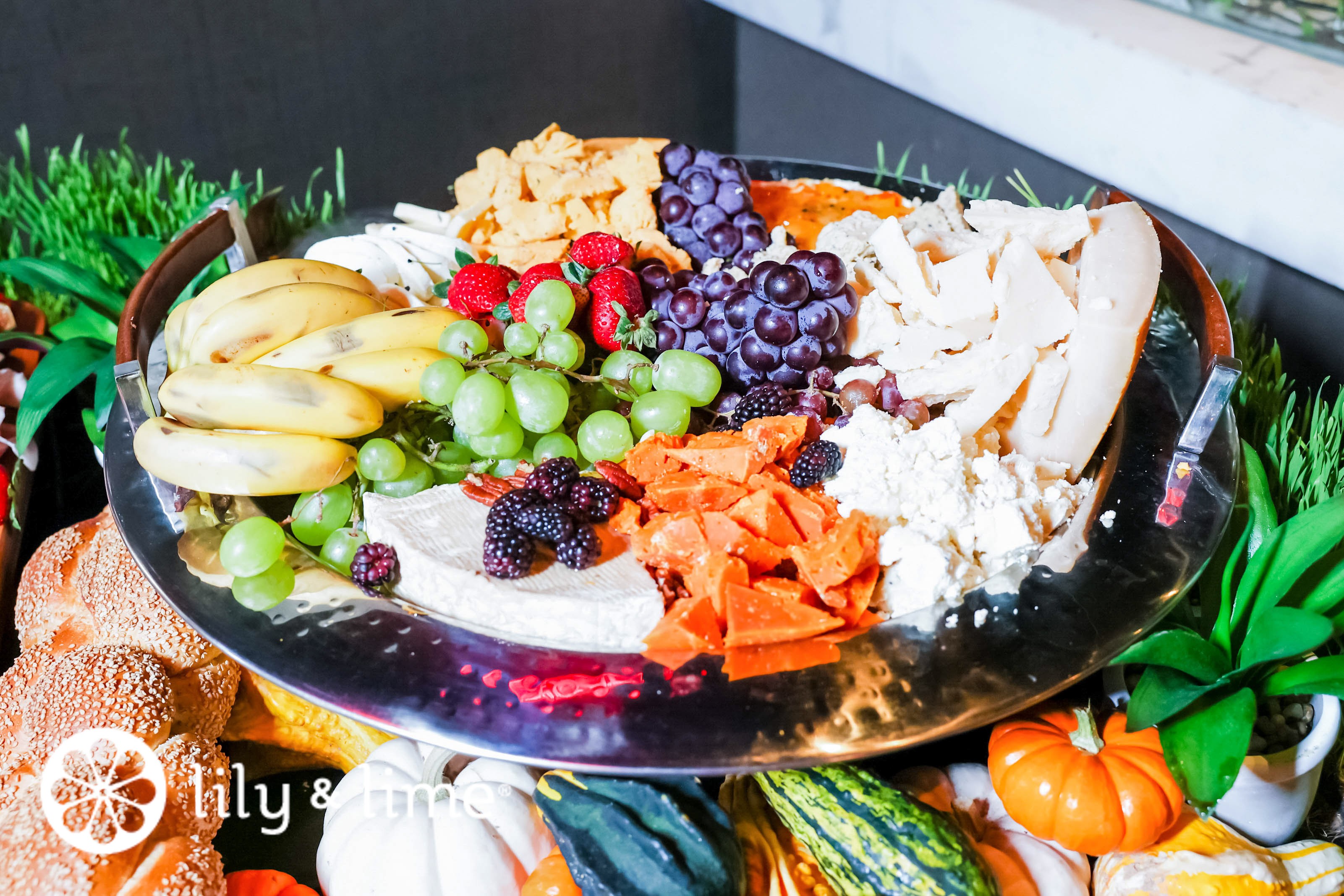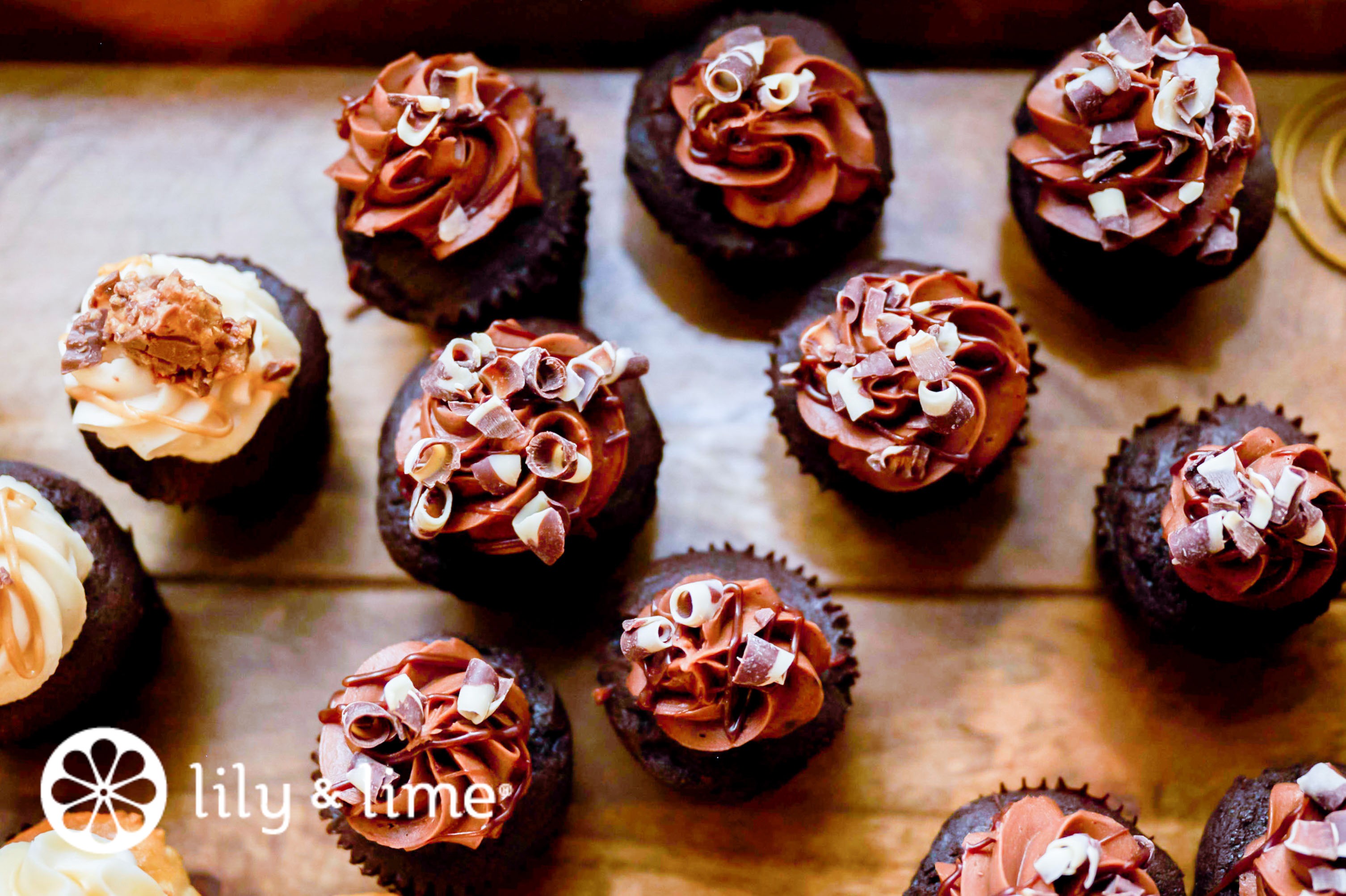 You have been dreaming about your snowy winter wedding amidst a whimsical backdrop and fairytale-esque setting for a long time now. You have your Els-inspired wedding gown already chosen, and the perfect bridesmaid capes which will keep them warm during the outdoor ceremony. You have arranged for cozy blankets for guests and a firepit for the night to cozy up around. It will be every bit as magical as you would imagine. While the decor, the winter-inspired color palette, and the carefully crafted lighting details are all great, it's the food that makes the most lasting impact, especially if the guests have been standing out in the cold for the ceremony. Your bridal party would welcome some good comfort food to help them feel comfortable again after spending a lot of time outdoors while posing for wedding photos. We recommend a small bowl of stew and dumplings to start since it's a wonderful substitute for soup and will quickly warm hearts, but the options really are endless.
Food and Warmth: An eternal connection!
There is something about a few loved ones gathering together for a meal in the cruel winter months that is precious and warms the heart. When it comes to winter food, think of comfort and feel-good food options. meat and potatoes, bubbling stews, Chillies, soups, and warm pillowy bread. make way for the butter and cheese because winter demands it! There are many possibilities for a winter main dish, but proceed with caution: people want to have a choice in case the sit-down menu has something they don't like. For a winter wedding, a roast supper is a fantastic option. Consider serving a main dish in the form of a carvery, where visitors may serve themselves a variety of meats and vegetables. Try serving something a bit different at a winter wedding for individuals who don't feel like eating a carvery. How about a buffet of baked potatoes with a "pick your own toppings" option? The toppings available to customers for their potatoes vary from chili, corn, tuna, beans, and more. They're a tried-and-true option that will keep your visitors fuller for longer. A traditional British meal like shepherd's pie or sausage with mash is another option. During the winter, these meals are prepared all across the UK and are known to be good and satisfying. An excellent hot dessert can warm you up if you are not cozy and satisfied after the main meal. We advise serving your favorite warm custard with traditional desserts like apple pie, rhubarb crumble, and sticky toffee pudding!
Comfort Food Ideas For A Warm Winter Wedding!
Hot Cocoa Bar: A gathering in the winter without a hot chocolate station? Does this even exist? Any winter gathering will have cups of hot chocolate with little marshmallows and cinnamon or peppermint straws as the main dish. Make sure there is enough for both second and third helpings. Hot cocoa is a popular menu item that won't break the bank since it's a simple add-on to or substitute for regular coffee service. We like the concept of offering hot chocolate to warm everyone up before the ceremony, during cocktail hour if it's spiked, or even as a dessert over a campfire late at night. There are a few tweaks you can do to improve any ordinary cup of cocoa, regardless of when you choose to serve the seasonal delicacy.
Mulled Wine: Mulled wine is one of the few foods that tastes most like winter, therefore using it in your wedding will go well with the brisk weather. The mulled wine may be the centerpiece of a specialty cocktail, or you can keep it traditional and serve it hot and steaming. All the small goodies and tips you might utilize to keep your guests warm are among the most delightful aspects of a winter wedding. We determined that a traditional mulled wine would be the best drink to offer with all the mention about vineyards this month and the continued chilly weather. At a winter wedding, mulled wine's warm, spicy flavor is ideal. The various spices are infused into the wine using entire spices, combined with an orange-citrus aroma. Everything about mulled wine comes down to choice. Simple syrup, maple syrup, or honey are all acceptable sources of sweetness. We like brown sugar because it has a rich, almost caramel-like flavor. For a little more punch, you may add brandy or triple sec to this drink. Consider using ginger, vanilla pods, fennel seeds, or cardamom pods if you want to enhance the spice level. In terms of fruit, you may even include lemon.
Roasted Root Veggies: It would be wonderful to have a platter of roasted potatoes, Brussels sprouts, carrots, and squash for your winter wedding meal, wouldn't it? Perfectly rustic and hearty, root veggies are perfect for a cozy meal, and your guests will approve! Even just the scent would tempt visitors to serve themselves! Serve these winter meals as a main course or a side dish. When there are roasted seasonal vegetables present, vegetarians at winter weddings never feel left out of the treats!
Fig Anything: Figs are a wintertime favorite in fig stuffing, fig pudding, and fig pie. Everyone will feel the season when you add figs to everything, particularly when you prepare our favorite Lardon-fig twists with a bacon filling. Serve them, and your visitors will be raving about them the following day! Figs are quickly gaining popularity as a wedding cake decoration, particularly at this time of year. Also joining the trend are Irish cake bakers! Figs have a long history of being connected to success and wealth in both religion and mythology, not to mention they have a stunning appearance! These lovely sweet fruits are the ideal touch to your dessert table, whether you're planning a formal winter wedding or a more charming, rustic wedding.
Mac 'n' Cheese: Any way you serve mac 'n cheese, whether it be gourmet or conventional, everyone will feel cozy and content. Everybody loves a mac 'n cheese bar, shooter, or side dish! Macaroni and cheese are one of the first foods that come to me when I think of comfort food. This spicy, creamy dish is a crowd favorite. A macaroni and cheese bar is another option for you! With a selection of creamy pasta on your dish and toppings like bacon, spare ribs, ham, peas, and other delectable ingredients, it will be simply scrumptious.
Grilled Cheese & Tomato Soup Shooters: Is there anything cozier than a cup of tomato soup served with grilled cheese? Serve grilled cheese sandwiches to your buddies whenever you have the opportunity! A quirky twist on the time-honored comfort food is a grown-up version of small sandwiches on top of a tomato soup shooter, making it the ideal winter meal.
Potato Bar: Are you a fellow potato lover? Join the clan! We promise a potato bar will be an instant hit. A potato bar won't have any leftovers, whether you offer them mashed, roasted, french fried, or peeled! A potato bar with all the greatest toppings, such as melted butter and sour cream, is a particularly delectable way to keep warm at night.
Ramen Bar: Few things are as warm and satisfying as a bowl of ramen, and a ramen bar is a delightful way to serve the finest to your wedding guests. A build-your-own-bowl station with the tastiest toppings, noodles, and heated broth to pour over will be a hit with everyone. It is perfect after a snowy ceremony, trust us!
Risotto with Winter Greens: One of the coziest, tastiest dishes to offer guests is creamy risotto, and a wedding risotto topped with seasonal winter greens is elegant and comfortable. The risotto will be a favorite on any winter night, whether you prepare a simple mushroom dish or a delicious version with pancetta on top!
Beef Wellington: Want to stray from the typical chicken main course? It's difficult to top Beef Wellington's comfort and flavor combo. Nothing quite captures the beauty of a winter wedding like this time-tested meal. Serve this and wow the crowds. The delectable steak known as beef Wellington is noted for its spectacular appearance. It is sheer joy to eat a beef tenderloin that is thick, juicy, and wrapped in pastry with special duxelles and prosciutto. Don't be put off by these substances. This is a simple recipe that turns out nicely!
S'mores: S'mores are always appreciated on chilly days, whether you have fire pits or little open flames at your winter wedding! Every wedding guest will be lined up for more of the irresistible combination of melted chocolate and marshmallows on graham crackers. S'mores are a certain hit as a wintertime treat! Nothing beats a melted chocolate bar and a roasted marshmallow sandwiched between two crisp graham crackers. What feature of this dish is the best? Both a summer and a winter wedding would be ideal for it. S'mores are delicious any time of year. In the summer, set up a pleasant fire pit. In the winter, stay warm by a roaring fire.
Gingerbread Cookies: A delectable gingerbread cookie is a delightful flavor of the season that makes everyone happy. Some flavors simply instantly transport you to a specific season, and gingerbread does exactly that with every mouthful. Gingerbread cookies are the first thing that spring to mind whenever one thinks about Christmas treats. Of course, after the Christmas sweets! They are plainly tempting due to their spiciness, molasses taste, smiles, and charm. Cookies made of gingerbread, you have our heart.
Sweet Potato Ham Biscuits: A winter and autumn favorite, sweet potatoes are the ideal addition to any winter wedding cuisine. You'll have a cocktail hour hit if you serve sweet potatoes and flavorful ham atop warm biscuits.
Bread Bowls and Assorted Dips: As a comfort dish during the cold, bread bowls with dips. The couple served delectable meaty dips like spinach artichoke and beef tartare at this rustic buffet table. To make it easier for visitors to eat the treats, add any of your favorite dips to bread bowls with pita, French baguette, or pretzel bread. It is safe to say that almost everybody loves bread and dip, so you are safe with this one and it will win many hungry hearts.
Brussels Sprouts With Bacon Jam: One of the nicest things about winter is crispy brussels sprouts, and adding bacon will make these cute, lollipop-like snacks a huge success. To get the same sweet and savory combination, consider serving the brussels sprouts with fig or date jam for a vegetarian variation.
Brie Stuffed Crispy Baby Potatoes: Who would refuse a cheese-topped, small, warm potato? This substantial but sophisticated appetizer has baby potatoes that have been filled with melted brie. These may be placed on a heated appetizer table or given around as hors d'oeuvres.
Carrot Parsnip Bisque: The warmth and comfort of hot soup on a chilly day are unmistakable. This carrot-parsnip bisque would go well with adult grilled cheese sandwiches or another toasted snack. It may be served in individual ramekins or even shot glasses.
Pomegranate feta salad: Not every winter dish has to be filling. With the red and green hues of the season, this pomegranate feta salad is joyful and festive. For a great winter taste, if you can't get pomegranate, you may also add dates, figs, or cranberries.
Milk and Cookie Escort Cards: There is something about the classic cookie and milk combo which instantly makes one feel cozy and warm! With these milk and cookie escort cards to direct your visitors to their seats, you may give them a taste of what's to come. Each guest's escort card was actually a glass of milk with a chocolate chip cookie on top.
Pies: If you don't particularly like cake, you may work with your caterer to make pies in a variety of flavors that your guests will like. Pecan pie is a suitable dessert for a winter wedding since it is in season. This dish is a visual depiction of "sugar, spice, and everything lovely." But be careful to ask your visitor if they have any nut sensitivities! What is winter if not the season's fruits? Imagine a pie that has just been prepared, complete with a flaky crust, a filling of robust apples, and a dollop of vanilla ice cream. Apple crumble pie is a classic that never goes out of style. Welcome to the all-time classic apple crumble pie that will make your visitors smile. You can't go wrong with this one, so trust me.
Cheesy Pizza: You can't really go wrong with pizza on any occasion, yes, even at weddings! To keep the party atmosphere continuing all night, serve pizza as a late-night snack or even as a casual appetizer or a pre-ceremony snack. Although comfort food may be served during the reception, traditional wedding meal items are classics for a reason. After all, there's no regulation that says you can't serve your hungry visitors a fan-favorite dish. Pizza is simple to serve at informal weddings—just cut it into slices or a pie. However, if you're organizing a more formal event, you should go outside the box when it comes to toppings or making your pizza station more interactive. The traditional sauce-cheese-dough combo is available in many variations, making it simpler than ever to celebrate with your favorite meal. Looking for an easy method to serve delicious comfort cuisine to guests? Hire a pizza delivery service to bring personalized pies right to your reception.
Pigs in a Blanket: Pigs in a blanket are often the first item to run out at a gathering, even if fancy appetizers are fantastic. These small sausages wrapped in warm, buttery bread dough are insanely simple to make with just two ingredients. So, why resist it? Put these tiny piggies on the menu when planning your winter wedding. It's ideal to provide foods that won't spoil soon when there will be a lot of mingling. Pigs in a blanket can keep your guests occupied during cocktail hour.
Cinnamon Toast Bread And Butter Pudding: Vanilla custard, buttery brioche, with a dusting of cinnamon? It's a win! When served fresh from the oven, this English-style bread pudding can warm up any cold brunch wedding. Turn the oven on to 375 degrees and grease a baking pan. In a small bowl, cream 6 tablespoons of butter, 1 tablespoon of sugar, and 1/2 teaspoon of cinnamon. Spread the butter mixture equally over the slices of bread. Press the slices together to form three sandwiches. Sandwiches should be cut into diagonal quarters. Place the quarters in the baking dish that has been prepared, raising the sides slightly. In a medium bowl, thoroughly combine half-and-half, eggs, 3 tablespoons sugar, 3/4 teaspoon cinnamon, vanilla, and salt. Slowly pour the mixture over the platter of bread. The free egg mixture should be liberally spread over the bread before standing for five minutes. In a small cup, add 1 1/2 teaspoons of sugar and 1/4 teaspoon of cinnamon. Sprinkle some more on top. After baking for about 35 minutes, or until the top is golden and fluffy, allow the cake to cool for 30 minutes before serving.
Slow Cooker Spiced Poached Pears: We like this dessert meal for many reasons, including how easy it is to prepare and how healthy it is. We also like the way it appears. In a 3-qt. slow cooker, add the wine, brown sugar, cherries, cinnamon, star anise, and if preferred, peppercorns. Peeled pears are cut in half lengthwise. Each core should have a little well left in the center following removal. Pears are added to the wine mixture. Pears should be cooked on low, covered, for 4-5 hours, or until almost soft. Throw away the star anise and peppercorns. Put the chocolate in a small bowl. In a small saucepan, the cream should really just barely start to boil. Pour the mixture over the chocolate and whisk it until it is smooth. Before serving, pears should be moved to dessert platters and sprinkled with part of the poaching liquid. Ganache is poured within the pears. Pine nuts and blackberries may be used as garnish. If desired, top with whipped cream while serving.
Chocolate Mug Cake: Making a chocolate cupcake is easy; the challenge comes in trying to devour it at once. Whether they occur with breakfast or at two in the morning, this is for your constant chocolate cravings. All you have to do is put everything in a mug, zap it in the microwave, and sip on your cup of delicious delight. This may be very effective for a small ceremony, and you can add a more personal touch by serving your guests in customized cups that double as wedding favors.
From warm bread to cheesy mac and cheese, winter weddings hold a plethora of possibilities when it comes to menu options. The good thing about winter weddings is that people are actually interested in the food because is there a better season to eat? The food during this season promises warmth, comfort, and joy, so a winter wedding meal should also not disappoint. The options mentioned above are mails that have been known to please the hungry heart for generations. They are meals that make repeated appearances in many family dinners on many cold winter nights, which is why they are so comforting in the first place. While most of them are carb heavy and include meat, you can switch up a few ingredients to make them more inclusive of various eating habits and restrictions. This winter wedding makes your wedding dinner a celebration of comfort. We hope our selection of winter wedding menu ideas has managed to inspire you for your own winter nuptials!