All White Wedding Ideas And How To Bring That To Life!
November, 15 2022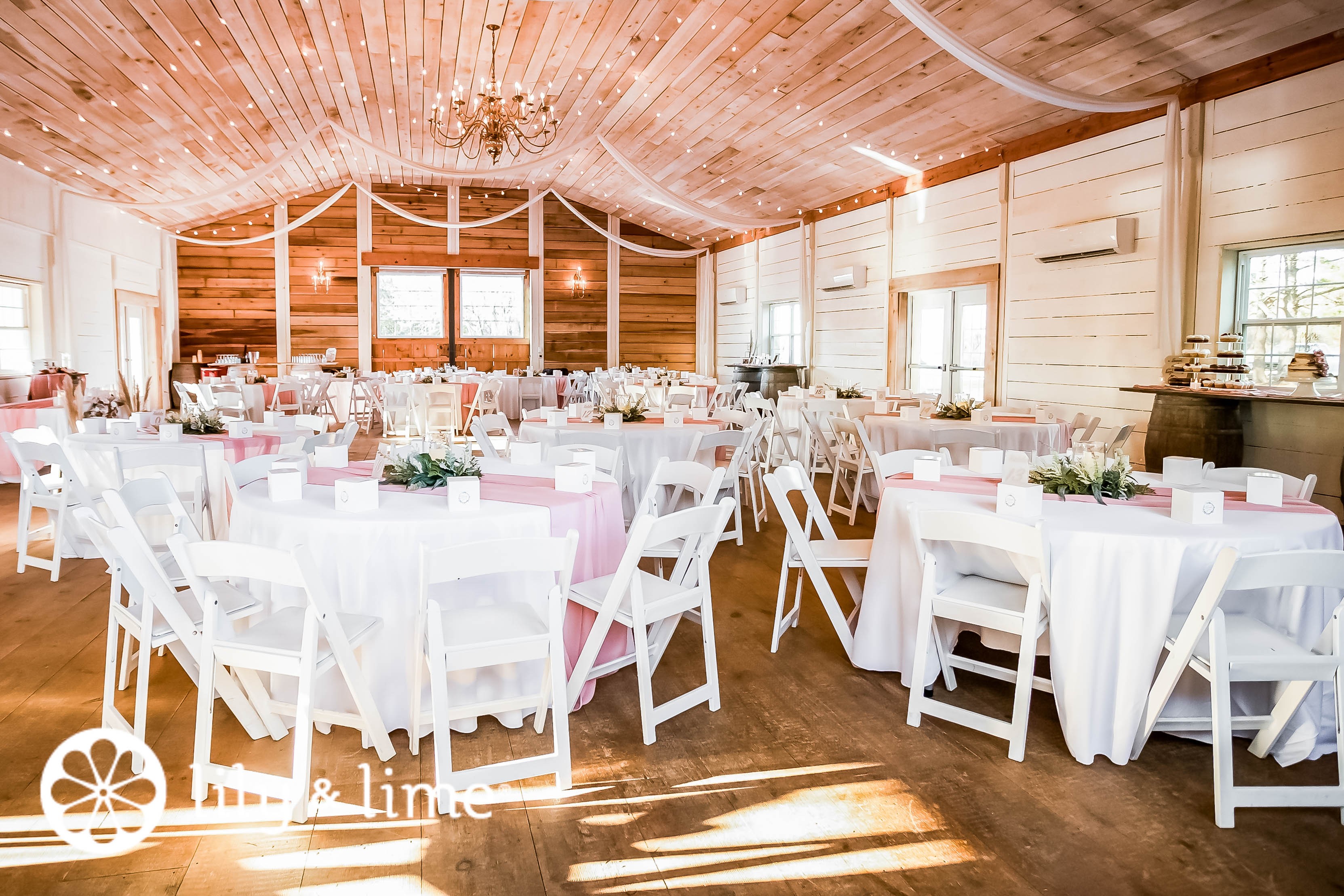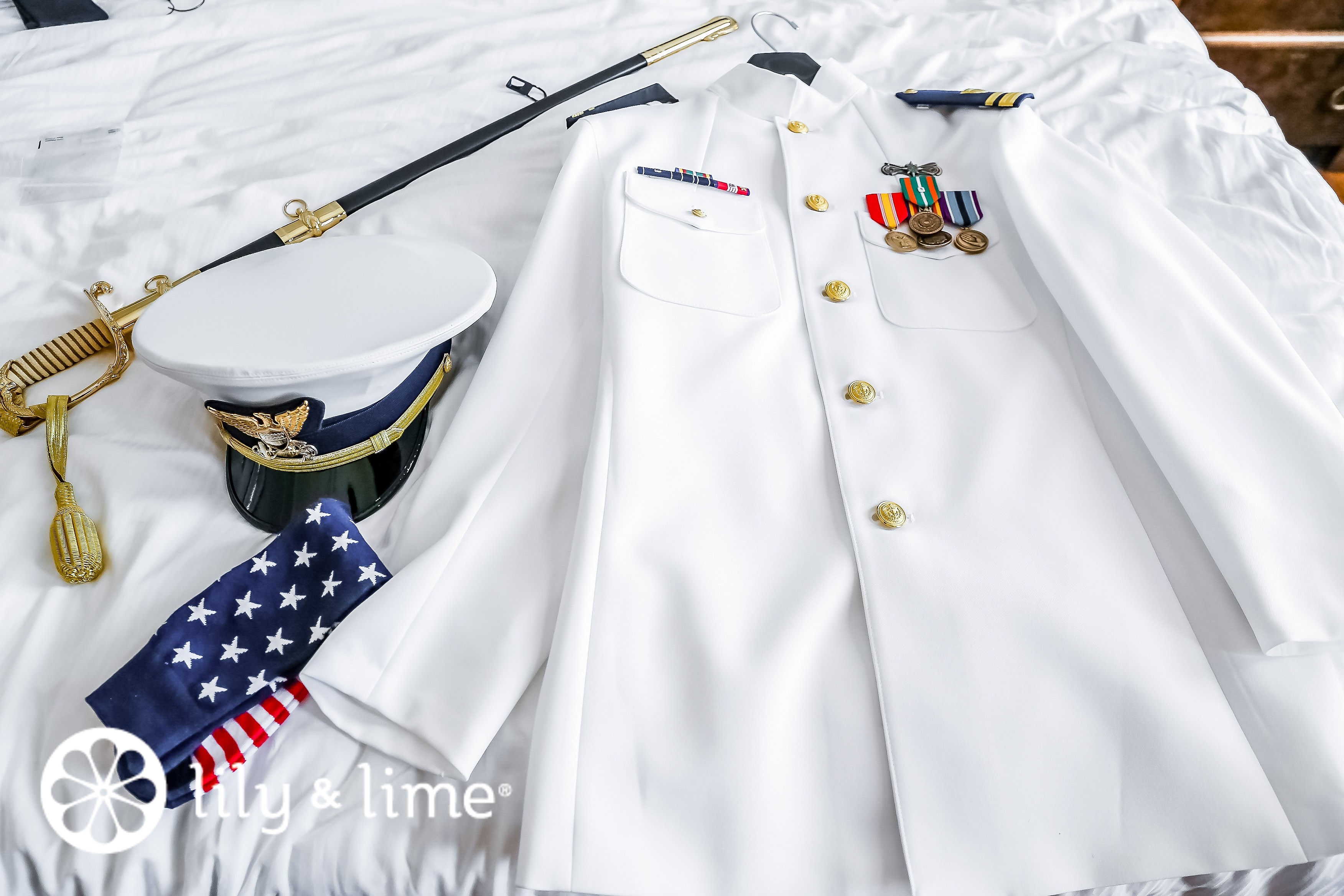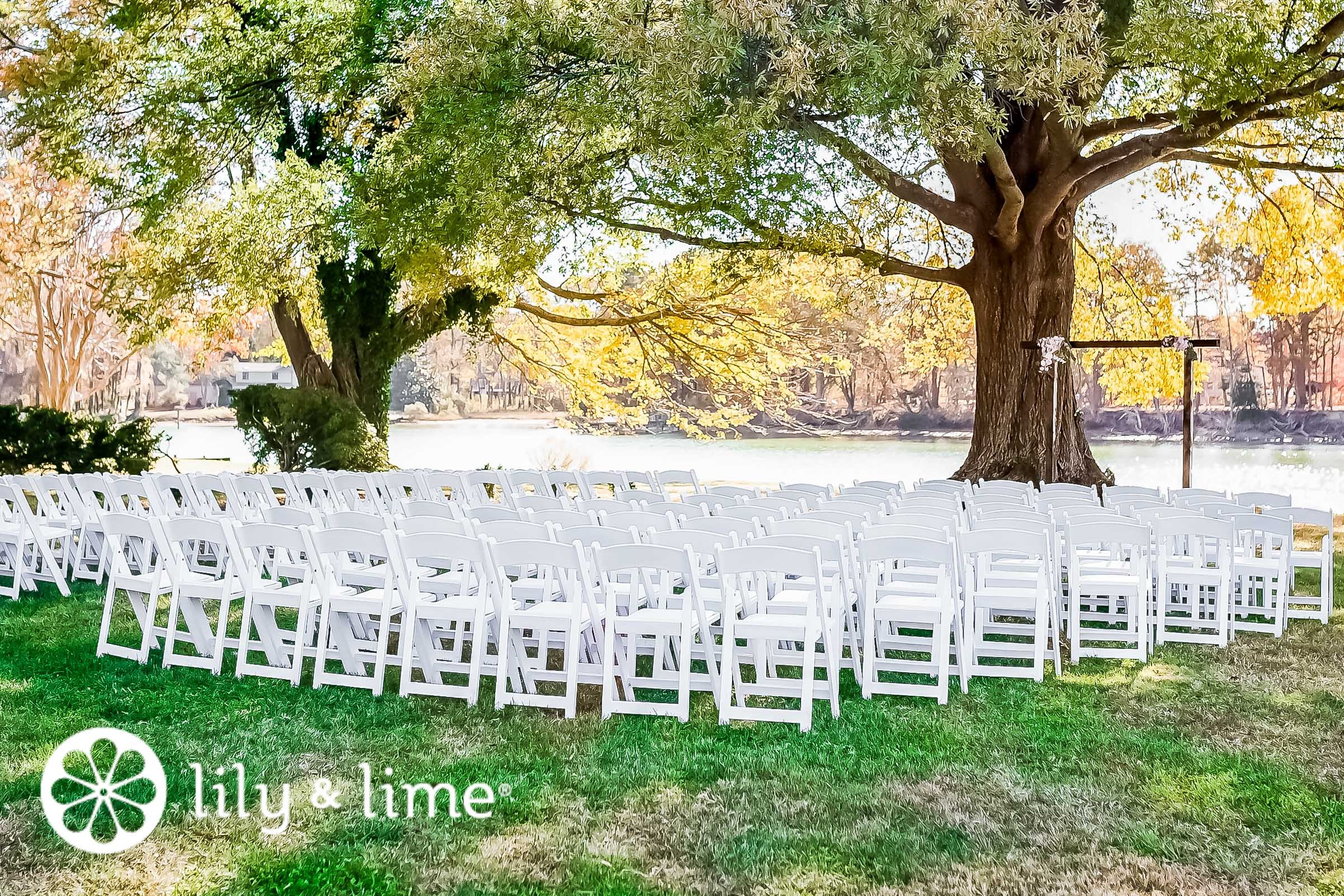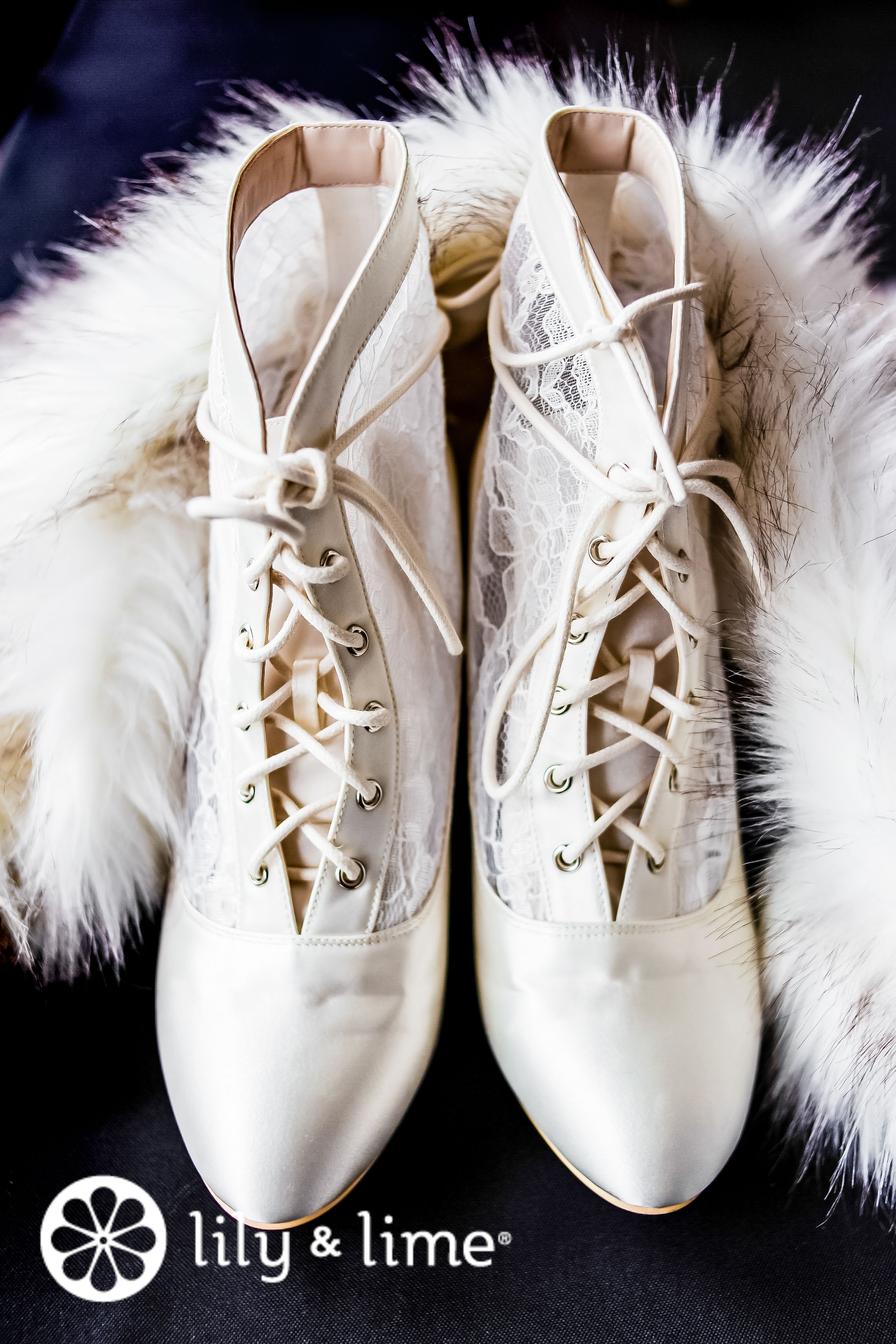 Planning your wedding can be an exciting as well as an overwhelming process. From setting your wedding budget to deciding on your wedding menu to getting in touch with all the wedding vendors and making sure that every one of them works together seamlessly, wedding planning is surely not a cakewalk. But before going on to decide the rest of the aesthetics and details, planning your wedding color scheme should happen early in the entire planning process. Choosing a wedding color palette- whether it is a bold and bright summer-inspired wedding color palette or a vibrant fall-infused wedding color scheme, once you and your partner have settled on a particular color palette for the big day it's time to tie the chosen hues together through all of your wedding plans, from your wedding fashion to your reception décor and beyond. Choosing the wedding color palette is the facet that is the result of a lot of thoughts and ideas.
Engaged couples want to portray their unique personalities and evoke a particular feeling from the wedding color palette that they choose throughout their wedding day. It's one of the most pervasive wedding decisions that you will take as a couple right at the beginning of your wedding planning process. Hence it is always important to pick wedding colors that not only represent you as a couple but also sit well with the rest of the wedding theme and details so that not a single element looks out of place on your wedding day. For instance, if you want to represent a bohemian wedding vibe, go for neutral summer wedding color combinations and add boho chic accents like pampas grass, and greenery to your details. Similarly, a whimsical garden wedding party can have pastel spring wedding color schemes mixed with colors in neutral tones like gold and white.
Speaking of color schemes for your big day, if you and your partner consider yourself to be classy and timeless or looking for a flexible all season friendly wedding color palette, chic white wedding ideas and details can be the way to go whether you want to go for a more subdued or sparkling vibe. White wedding color is a flawless choice and a base for many other wedding décor inspirations. White wedding color palettes are most often associated with timelessness and classiness, and if you choose to host an all-white wedding, it would depict all of that. Winter whites in wedding details and décor might seem like a plain or bland idea at first as a winter wedding backdrop will most likely have a blanket of pristine white snow. But with the right white wedding decorations and ideas, you can turn your wedding venue into one of the most magnificent and alluring event spaces ever.
White wedding decoration ideas are unlimited. It can be mixed and matched with many other show-stopping wedding color combinations to create creative setups and give life to unique wedding ideas. For instance, the combination of ivory or white and gold is a wonderful way to add some warmth to your big day while making a royal statement. White and gold wedding color combinations can elevate your ceremony and reception by creating an air of royalty around your big day. Similarly pulling off a stunning white and greenery wedding has also become popular among nature-loving couples who enjoy the growing popularity of organic weddings. We love the romance and softness of white wedding vibes when completed with other bold choices like using Pantone's color of the year for your wedding with white details. All-white wedding ideas and inspirations have been a go-to choice for brides for many details. From crystal white reception tablescapes to gorgeous white bridesmaid dresses to white floral wedding arches to grooms in stunning white, take advantage of all white wedding inspirations to create fabulous and faultless ideas. Let us look at how some of these ideas can be brought to life.
Our Favorite All-White Wedding Ideas:
White Wedding Cake
When it comes to selecting the perfect wedding cake, white will never go out of style. Even though we enjoy colorful reception desserts, there is something incredibly beautiful about an all-white wedding cake. A cake made entirely of white can pay tribute to age-old wedding traditions while also reflecting your more contemporary, in-vogue tastes by adding hip geometric accents or distinctive patterns. Additionally, picking an all-white wedding cake doesn't restrict your design and flavor choices. A white wedding cake with an all-white color scheme will have a truly tasteful and refined appearance if you love the look of sugar flowers, delicate lace piping, or fondant details. We also enjoy making cake pops that are entirely white in other ways. When made entirely of white, Swiss dot details, ruffles, or rough frosting look fantastic.
Ivory Wedding Dress
Finding the dream wedding dress that makes you feel like a queen on your wedding day involves many factors, whether it's a princess gown or a sleek sheath. Ivory wedding dresses feature a particular shade of white which is also known as "eggshell." Ivory wedding gowns have quickly become the most preferred choice for contemporary brides. While still appearing white in photographs, the creamy color adds a touch of luxury. Some ivory bridal dresses don't just have a soft white appearance, they also have yellow undertones. For your all-white wedding, you can opt for an ivory wedding dress in your favorite silhouette rather than an all-white wedding dress to make a statement.
White Groom Tuxedo
If you are a groom looking for a white tuxedo but are having trouble deciding whether or not you should go for this unconventional groom attire choice, you have our approval. Finding the ideal groom tuxedo that makes you feel good is equally important, even though the bride and the wedding gown typically receive most of the attention. After all, everyone will be looking at you. While white groom suits are appropriate for wearing on your wedding day, tuxedos offer additional details that may make you stand out from the rest of your guests. Additionally, one of the newest groom trends is to wear tuxedo pants that expose their ankles so they can wear loafers without socks. For those seeking more flair, layering accessories like a vest, pocket square, or cummerbund are also highly welcomed. Whether you are looking for a linen tuxedo for your destination wedding or a formal tuxedo jacket for your white tie event, we are sure that you will find your fit!
White Wedding Altar
The ceremony, which includes exchanging vows, donning rings, and sharing your first kiss as husband and wife, is the most significant and beautiful aspect of your big day. Of course, for such a significant event, you want a lovely wedding backdrop! This is where your wedding altar comes into play, and the options are truly endless, ranging from contemporary chuppahs and wedding arches decorated with flowers to even a basic arrangement of candles and a blanket. How about a white wedding altar design? This piece of wedding décor will establish the tone for the entire ceremony and establish the overall design theme. When selecting your altar, it's crucial to take into account all of the design components and make sure you are considering the big picture. From ethereal white rose-covered altars to organic cherry blossom-inspired designs, finding the perfect ceremony altar for you and your partner and how it will blend with the overall style and atmosphere of your wedding is key.
White Wedding Invites
Wedding invitations, which give guests their first glimpse of your wedding, set the tone for the entire event. Start your white wedding theme off right with a chic and understated invitation suite. White is regarded as the color of excellence! So start your wedding journey off on the right foot by selecting a white wedding invitation theme. You can also include lavish foiling, embossing, folding, and ribbon. White wedding invites can be coordinated with complementary white wedding stationery and are genuinely slick and fashionable.
White Bridesmaid Dresses
What do Kate Middleton and Kate Moss have in common? Both of them made the decision to dress their bridal parties in stunning white dresses. According to 2023 bridesmaid dress trends, white wedding party dresses will be in style and are among the hottest trends in bridal fashion. However, even though white bridal party attire is undoubtedly fashionable, how can brides who choose to wear the same color make sure they stand out on their wedding day? Selecting bridal party dresses that look noticeably different from your own wedding dress is the key to embracing and executing this highly sought-after bridesmaid dress trend. For instance, choose to dress your bridal party in a sleek silhouette with a different kind of neckline if you are wearing a contemporary and strapless wedding gown. This will look elegant and cohesive while also creating a nice contrast between your wedding gown and the all-white bridal party dresses. Another benefit of selecting white wedding party attire? Everyone looks fantastic in white and becomes instantly photogenic. Additionally, it is a neutral color that blends well with all wedding color schemes, from deep jewel tones to delicate pastels.
White Bridal Bouquet
While there are many colors you can emphasize in your wedding bouquet, many brides choose to carry white. The decision may be rooted in tradition, but that isn't the only factor contributing to its popularity. White bridal bouquets go well with any wedding gown and never take the focus off the bride. Even better, they blend in with almost any color scheme and your celebration's style regardless of the day's theme or aesthetics. You can also combine white with your favorite spring color combinations or fall wedding themes. The color white gives you a foundation on which to base the rest of your wedding's details and lets your more striking details stand out. All white bridal bouquets, however, don't have to be understated; some of the most eye-catching bunches are creative substitutes for conventional assortments. In any case, a bouquet of white flowers can stand in for a brand-new beginning in your life. There is an incredible variety of flowers to choose from because many wedding-worthy blooms look stunning in white. Traditional examples include roses, peonies, and lilies, while more contemporary ones include orchids, anemones, and protea. Popular bridal floral arrangement ideas like ranunculus and dahlias also look stunning in the shade, and whenever you are getting married, you can typically find a good number of in-season white flowers. Your wedding blooms will undoubtedly look clean and lovely no matter what you decide, and they can range from striking to subdued. An all-white or mostly-white bridal bouquet has an inherent beauty, regardless of whether you choose a timeless, classic arrangement or a more creative, innovative bundle.
White Wedding Seating Arrangements
If you are looking to create a dreamy atmosphere- the kind you can only get at an all-white wedding can be created by wedding guests seated at all-white tables and on all-white chairs. For a romantic appearance, drape chairs in white floral garlands that coordinate with the other floral bouquets at the wedding. Add silver chargers and white plates on silky white tablecloths to add layers and textures. White napkins with gold or silver accents can be paired with glittery gold or crystal goblets and place cards. Crystal candlesticks can be strewn across the tables, adding a gleam to the otherwise all-white wedding reception table setting.
All-White Guest Wedding Attire
According to a traditional custom, only the to-be married couple is permitted to wear white on the wedding day and everyone else should avoid the color. However, times have changed and so have rules. Go for an all-white wedding dress code if that's what you have always wanted. You can search for all the information you need, from how to tell your guests about your vision for a monochromatic wedding to how to make sure your wedding party looks amazing. Since it's your wedding, you can wear whatever you want to wear. You should adhere to the tradition of wearing only white to your wedding if you love it. With this stylish aesthetic, there are a few things to take into account. First and foremost, make sure your wedding party and guests understand your vision. After all, you wouldn't want someone wearing a bright color dress to attend your all-white wedding. Just to be safe, include a note on both the wedding website and the invitations. While a monochromatic wedding theme certainly looks chic and contemporary, there are a few considerations. Your flowers and décor might not stand out as much because everything will be the same color. Nevertheless, the secret to getting past this problem is to use various textures and slightly different shades whenever you can. This will guarantee that your wedding photos don't appear flat and boring. You should also be extra cautious in preparing your wedding menu. You might not want to include red wine or tomato soup with your crisp white wedding color scheme.
White Wedding Flower Arrangements
The all-white color scheme guarantees that your wedding's colors won't ever feel dated or fashion-driven. Wedding color palettes do go in and out of style and a small but significant change can have a significant effect. Hence time and again we have seen how white wedding flowers can elevate any wedding style from conventional to transcendent, from natural to glamorous, bohemian, or even whimsical. Choose something extravagant and grand, or keep it simple. Your wedding flower choice should look and feel like they belong to only your wedding. The best way to do that is to use local and in-season flowers for your wedding.
White Wedding Centerpiece Ideas
With distinctive white wedding reception décor, elevate your wedding to the next level. Tablescapes lined with centerpieces of white bowls and urns filled with all-white floral arrangements will help you create a cozy atmosphere. These can be then perched on top of floral tablecloths covered in white bougainvillea and white roses. To finish the table centerpieces, add candles in votive holders made of gold or silver that are of different heights and sizes. Adding velvet and ivory table napkins on top of tablecloths that match will also enhance the elegance of your table setting. This can be the ultimate lavish appearance and atmosphere for the most opulent all-white wedding reception venue.
Wedding Décor with White Candles
Okay, we will just say it: Candlelight is a requirement for any event connected with a wedding in the fall or winter! People enjoy themselves more in dimly lit spaces. Candlelight receptions also have another advantage that we love even more: appearance. An open flame is breathtaking in person and on camera. Aren't candle-lit wedding photos the dreamiest? That's because of the amber glow that is produced by all of those flickering flames, which just so happens to be universally attractive. In a candlelit room, you, your partner, and all of your guests will appear even more beautiful; think of it as the original Valencia filter. For an all-white-themed wedding, you will definitely find the ideal lighting, from white pillar candles lining a staircase to ivory taper candles on elegant tabletops. Simple, white candles can brighten a room that would otherwise be dark and gloomy with some much-needed light.
Hence you have checked out so many ways to use all-white wedding ideas in your wedding ceremony and reception above. Whether you want to go for a royal white and gold wedding color palette to ensure your guests have a regal experience or infuse your all-white wedding inspirations with other combinations like rust wedding color palettes for a fall wedding featuring deep reds and pinks, use your imagination for creating an unlimited amount of unique combinations.
There is nothing as beautiful as an all-white wedding theme. White is considered to be one of the best color palettes for couples planning an outdoor wedding as well as an indoor tented reception. But just because it has been popular for centuries, it doesn't mean you can't reinvent the wheel. With a flexible wedding color like white, the world is your oyster. There is so much more you can do with this color. For instance, take a bunch of white flowers in a variety of shapes, sizes, and textures and add some greenery for an organic idea or go for a single-stem bridal bouquet to create a minimalist statement. Similarly, white wedding details are not only meant for traditional weddings. Combine it with your favorite summer wedding color combinations and get dramatic results for your big day. The key here is to not shy away from trying unique things with your chosen wedding color combination!