Budget-friendly Fall Wedding Decor Ideas You'll Love!
August, 26 2022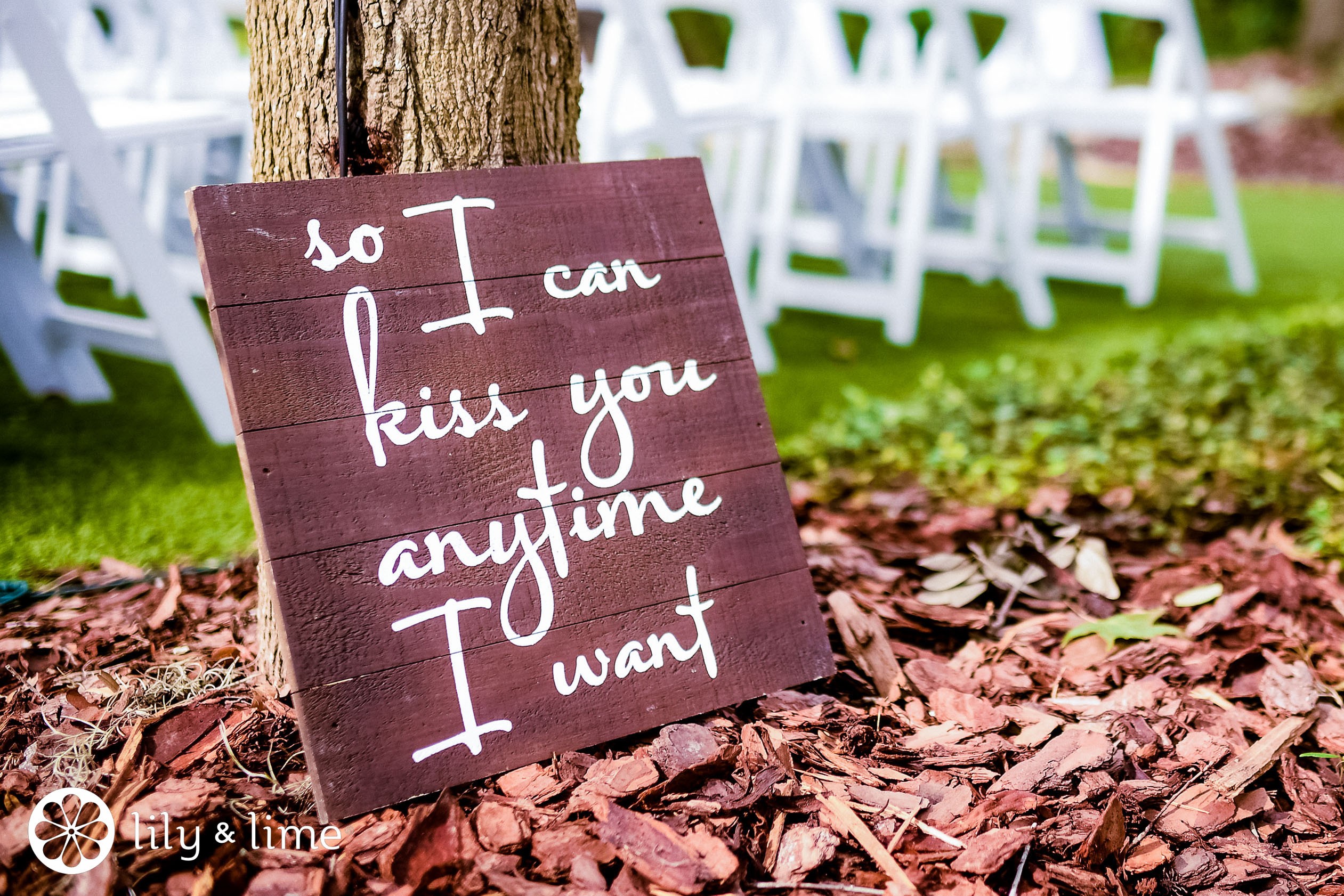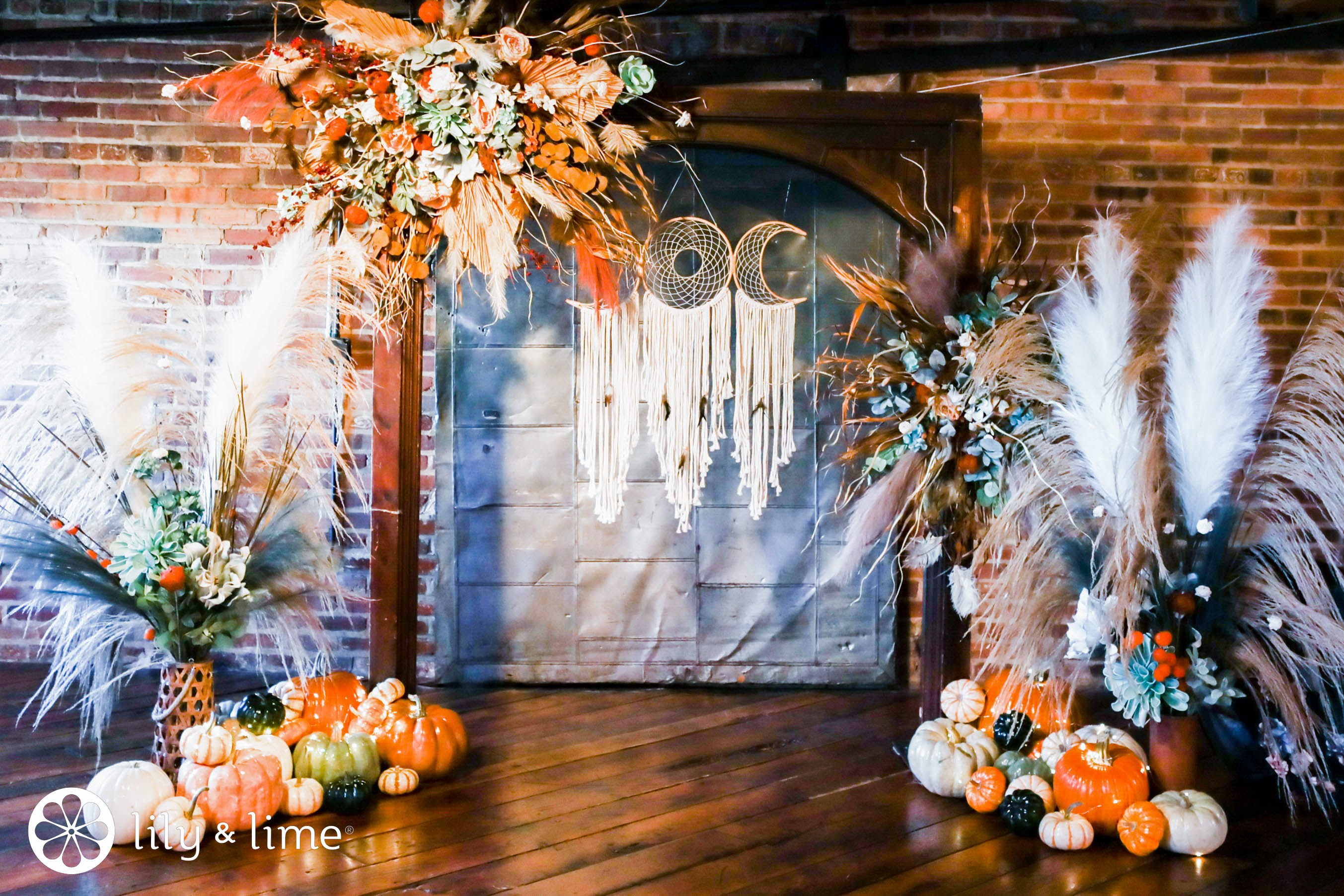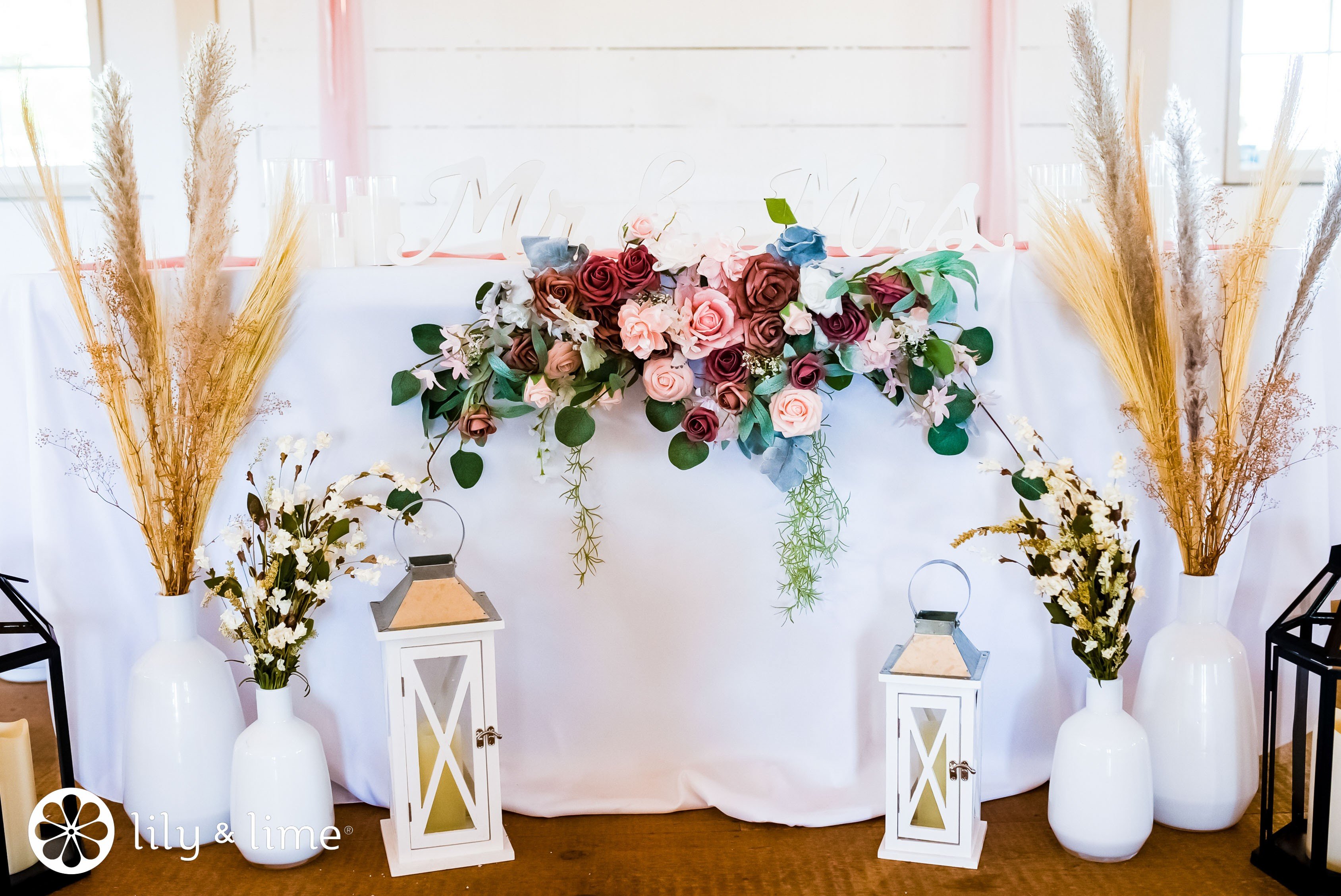 Weddings are beautiful all throughout the year, but fall weddings hit differently with all the bucolic and rustic charm! There are just some romantically magical fall nuptial celebrations that tug our heartstrings a little stronger. The season of hayrides and crackling cinnamon spice come together to create glamorous fall wedding details topped with Halloween wedding inspirations! This is the time when the weather starts to cool down and the changing leaves of nature give away rich and vibrant bucolic color palettes, which makes autumn weddings all the more pretty and ready for Gram. All the dramatic fall wedding flowers and the al fresco options and unique décor themes make September and October the most popular months to say "I do." The combination of not-too-hot not-too-cold weather entails deep and vibrant wedding color palette options, endless rustic charm, fall-inspired seasonal cocktails topped with mulled wine and apple cider, and the prettiest fall wedding décor elements in some of the coolest shades of the rainbow (orange, red, yellow, and more).
When we think about it, fall is naturally the most beautiful time of the year. As the summertime flies away, couples around the world start unraveling all the endless possibilities of hosting a fall wedding. After all, this is the time when gorgeous bright flowers like dahlias, marigolds, and zinnias bloom in nature, pumpkin wedding desserts and drinks take over reception spreads, fresh fruits like pears, pomegranates, and apples inspire rustic wedding cake designs, and deep and moody wedding themes take over social media. More than the visible aesthetics, we love the cozy and casual vibe of rustic weddings that goes beyond the overall seasonal beauty. From couples seeking rustic fall barn wedding inspirations for a dreamy celebration to couples embracing unique autumn wedding color palettes with warm tones to couples getting creative about reception entertainment and introducing customized corn hole games.
Chic rustic weddings have been one of the hottest wedding trends that are here to stay. The charming blend of ethereal, vintage, country and rustic wedding styles often translates into autumn celebrations with the season's foliage as the backdrop, with plenty of warm beverages, cozy blankets, and romantic candlelight at reception tables. Rustic and trending fall wedding themes can sometimes be seen in unique woven elements, floral-adorned tablescapes, wooden backdrops, and farm-to-table reception menu ideas. After all, why not utilize the best of this season in your fall wedding décor? Whether hessian table runners and fairy lights speak to your soul or ever-popular barn wedding venues and bucolic fall wedding flowers sing to you, the promise of what's to come can make you go starry-eyed. If that sounds all too familiar, you may be searching high and low for fall wedding ideas to make your autumn nuptials a night to remember. There is nothing better than an autumn wedding fest and nothing worth celebrating more than love. Whether you are looking for a bohemian wedding dress to look like a dreamy goddess or looking for neutral fall wedding color palette ideas so that you don't go overboard or hoping for something more whimsical and romantic or retro and bold, there are many fall wedding ideas ahead. They are easy to recreate and customize to suit your wedding style. So go ahead and grab your cup of cinnamon iced latte and uncover the variety of fall wedding décor ideas.
Plan a stunning fall wedding with the following ideas:
Embrace fall foliage
Consider the following: foliage, summer squash, pumpkin, cranberries, and so on. These rich colors can be vibrant or subdued. In any case, traditional, rustic, boho, and many other wedding themes look fantastic with these colors. Fall foliage alone makes a visually appealing case for open-air autumn weddings and lends a romantic and modern feel to your wedding décor. Instead of flowers, decorate your ceremony arch or chuppah with fall leaf garlands, or use branches for a more minimal look that also works well indoors. Leaves can also be used to line the aisle or in floral arrangements. Make the most of your surroundings by emphasizing the textures and warm colors of autumn. Even if you aren't getting married in a forest, you can achieve this look by incorporating fresh foliage into the day's décor details such as escort cards, centerpieces, and the altar itself. We particularly love when organic structures are brought together to make a statement while also blending in with the surroundings. For instance, floral arches are always a romantic choice for a wedding ceremony. Make yours extra festive by including seasonal leaves and branches.
Vibrant floral arrangements
Fall foliage is the season's signature and wedding bouquets that incorporate leaves into their design are perfect for showcasing your love for this season. It gives the bouquet a seasonal and texture-filled feel while also leaving room for additional greens and berries. For a more lush design, include in-season flowers such as dahlias and garden roses. If you are going for a boho fall look, you can't go wrong with pampas grass. The pampas grass trend is not going away any time soon. The lovely and wild grass can be found not only in boho weddings but also in the most opulent and romantic affairs. Instead of a single, prominent flower, consider a bouquet. This wedding flower trend features a wide range of sizes, textures, and colors over the traditional bouquet of roses and baby's breath. Look for the freshest late-bloom flowers you can find, such as dahlias, cymbidium orchids, pampas grass, calla lilies, and chrysanthemums, for the best results. Use the same options for your centerpieces, aisle décor, and archway to create consistency. However, carrying a single flower variety down the aisle also has a simple yet elegant feel to it. For instance, you can go for a bridal bouquet made out of wild cornflowers tied together with a dusty blue ribbon or achieve the same effect with any in-season variety like marigolds and dahlias.
Fall-themed wedding centerpieces
Fall weddings have an old-world feel to them! Lean in with antique candelabras or vintage lanterns for creating a vintage charm in your reception. Also, the season of autumn revolves entirely around food. Consider incorporating this element into your fall wedding decoration ideas. You can also go for harvested vegetables and fruits as reception table centerpiece ideas. Put berries and holly in your floating candles or place apples, gourds, or other fruits and vegetables directly on the reception tables. You can even provide one-of-a-kind and functional flavors such as spiced olive oil or herbed salad dressing. String the leaves together when using them. This way, you can weave majestic weaves around other table décor or even design a waterfall centerpiece! Consider glass accents for a trendier and modern look. Make a clear box around your plants of choice. Fill glass containers with cranberries, water, candles, or flowers instead. Make sure to pair all of these colors and textures with natural elements like stonework, especially if you are going for a boho or rustic wedding theme.
Fall wedding color palette
A good place to begin is with your wedding color palette. Bring the beauty of the outdoors inside to achieve harmony. Combine harvest colors with late bloom florals to create a warm and inviting environment. The key to fall wedding décor is layering: natural materials, a variety of textures, and rich color tones. Rust or Terracotta is still the most popular color for autumn weddings. From your ceremony backdrop to floral arrangements and other special details like table napkins and candle sticks, there are endless ways to incorporate the chic retro colors of autumn into your wedding décor.
Berry accents
For autumn weddings, you simply cannot go wrong with berries! They look fantastic, photograph beautifully, add an appealing scent to the air, and have a wholesome feel to them. Berries can be used in a variety of ways. Put them in glass containers, incorporate them into your florals, make seating cards out of them, or sprinkle them on top of surfaces throughout the reception for a pop of color. Don't forget to bring your signature cocktail infused with seasonal berries. For instance, vodka cranberry is always a hit, and that one-of-a-kind blackberry blend you have been eyeing is sure to go over well. You can also go for a fall-themed wedding cake that incorporates in-season apples and pomegranates. By incorporating greens and additional fruit into a wedding cake, it can serve as a dramatic display in addition to simply being placed on a table.
Reception chair décor
Go au naturel to match the rest of your fall-themed wedding decorations. To stand out from the crowd, all you need is a simple set of wooden plants with "Mr" and "Mrs" etched on them. Incorporate your chosen flower scheme into wreaths for the bride and groom, as well as hanging planters or bouquets for the rest of the guests, to take it up a notch. Comfort is key, especially at the ceremony. If you are tying the knot outside, make sure everyone is warm and cozy by providing a blanket on the back of each seat.
Serve apple cider
Every wedding should have a signature cocktail, and every fall wedding should have spiked apple cider. Temperatures can drop in the fall, which can naturally make apple cider the most festive drink of the season. If you are serving refreshments before the ceremony, consider serving apple cider. Cider can be incorporated into a signature cocktail or served as a late-night treat. The seasonal favorite can be served warm or cold, with spices like cinnamon and rosemary on top.
Apples and pumpkins
A subtle fall aesthetic can frame your walk down the aisle. For a beautiful pumpkin accented wedding aisle, mix and match different pumpkin shapes and sizes for easy and farm-like charm, and blend with seasonal greenery at the base. If that is too much, how about monogrammed wedding details with pumpkins and apples? Some might argue that there is no better occasion for a monogram than a wedding. A white-painted pumpkin or apple bearing your new family initials demonstrates that a fall wedding raises the statement-making bar even higher. You can also mix mini ones in blue, gold, orange, and white and work well with matte china and antique-looking charger sets. For a simple and cost-effective way to incorporate the bounty of the harvest season, you can also use apples to accompany serving displays.
Fall-themed wedding invites
A wedding invitation is your first chance to tell your guests about your wedding theme. Your wedding invitation sets the tone for your wedding day by providing a glimpse into the style, colors, and even textures of your event. So, if you are going to experiment with color in your décor, start with the design of your invitation suite. For instance, you can go for fall-themed wedding invitations that can remind us of everything we love about autumn: crunchy leaves, warm amber lights, and a whole lot of love. The striking wedding invite designs can feature botanical accents, textured details, and tonal hues such as yellow, green, and copper. Also, burgundy wedding details with gold accents are always associated with autumn. As a result of the rich textures and elegant calligraphy, a burgundy and gold wedding invitation would be equally appropriate for a rustic romantic reception as it would for a black-tie affair.
Moody bridesmaid dresses
We all know that the environment is important, but so are the wedding photographs! If you want your guests to match the setting you have worked so hard to create, consider giving them guidelines on what to wear according to your fall wedding theme. The idea of a rainbow in darker shades can appeal to us for a fall wedding. Top wedding dress designers create moody and fall-appropriate bridesmaid dresses each of your bridal team members can and will want to wear again. For instance, burgundy bridesmaid dresses or emerald bridesmaid gowns can do justice to your autumn wedding theme. Burgundy works wonders in fall color schemes and looks especially wonderful for a moody aesthetic. They can also wear earthy colors like orange, taupe, and sage green, or jewel tones like ruby, emerald, or sapphire along with your adorable flower girls. Moreover, flower crowns are popular for fall bridesmaids. You can replace the daisies with jewel-toned blooms and leaves to make them more fall-like.
Set up a cozy fall bar cum lounge area
We have mentioned a lot of times in the past that you should always opt for comfortable ceremony seating, but this concept also applies to cocktail hour. With a distinguished lounge area, you can ensure that your guests unwind and relax during your fall wedding. Rich materials like fur, velvet, and leather are ideal for incorporating into a cocktail lounge at a fall wedding. Match the signature cocktails to the rest of the décor. It will allow you to display the ingredients in chic and minimalistic vessels without making the bar feel cluttered. The oh-so-perfect combination of bright flowers and light wood has us completely smitten with a fall-themed bar area.
Farm-to-table menu and local brews
A fall bar would be incomplete without seasonal brews. You can take this concept a step further by offering tasting flights to each guest. We think blackberry-infused cocktails look especially delicious as you can add apple flavors to make them even more seasonal. Even if it isn't made with dark liquor, a dark beverage has a moody vibe to it! Also, a fall wedding is all about the food, so go all out with creative and personalized wedding menus. A farm-to-table reception menu is always a favorite of ours. And, with so much produce in season, why not make a display of it? During cocktail hour, you can create your own farmers market to create interesting wedding photos and go for some in-season wedding favors for visitors.
Serve pies as desserts
Not in the mood for a fall wedding cake? Instead, serve delicious slices of pie for dessert. The majority of people associate fall holidays with pies. This is why a mini confection is the ideal fall wedding favor, especially when accompanied by a takeout box, fork, and thank you note.
Set up a cozy fire pit and s'mores station
A fall wedding wouldn't be complete without s'mores! S'mores are a late-night snack favorite, whether guests are invited to make their own by a bonfire or your bakery provides them for everyone. Plus, if you don't like cake, s'mores are a great substitute. Every autumn wedding should feel complete with a good old campfire session. That's the end of the story!
The comforting breeze of autumn brings a sense of nostalgia and warmth. It is the season when animals flock to warmer destinations and the harvest is mature and ready to eat. The season's symbolism of prosperity, wealth, and abundance is the perfect time to start a brand new journey. There is no surprise why couples love to get married in the fall! The season also pairs well with other wedding favorites, such as fall cocktail recipes, delectable fall appetizers, and pie recipes for dessert. Then there are all ways you can incorporate foliage and the changing of the leaves into your fall wedding décor. You can pose for couple portraits among the richly hued trees, select a stunning fall centerpiece design for your reception tables, and even walk down the aisle with a foliage-filled fall wedding bouquet. Festive fall fruit like apples, figs, and persimmons, can also be repurposed as surprisingly beautiful personalized place settings or escort card holders.
The combination of cool temperatures and changing leaves in nature give birth to unique fall wedding themes for soon-to-be weds to pull off. Fall wedding trends can make your big day look straight from Pinterest- from dramatic outfit suggestions to wedding décor ideas! For every bride who is pinning fall mood boards or is on the hunt for the final fall touches for the big day, the above details can help you to embrace the best of what the season has to offer. These amazing fall wedding ideas can be incorporated everywhere- from mountain-view ceremonies and barn wedding celebrations to ballroom receptions and chapel nuptials, there's no fall celebration that couldn't benefit from a well-placed pumpkin or dramatically seasonal ceremony display.