How to Transition Color Palettes for Different Seasons
September, 2 2022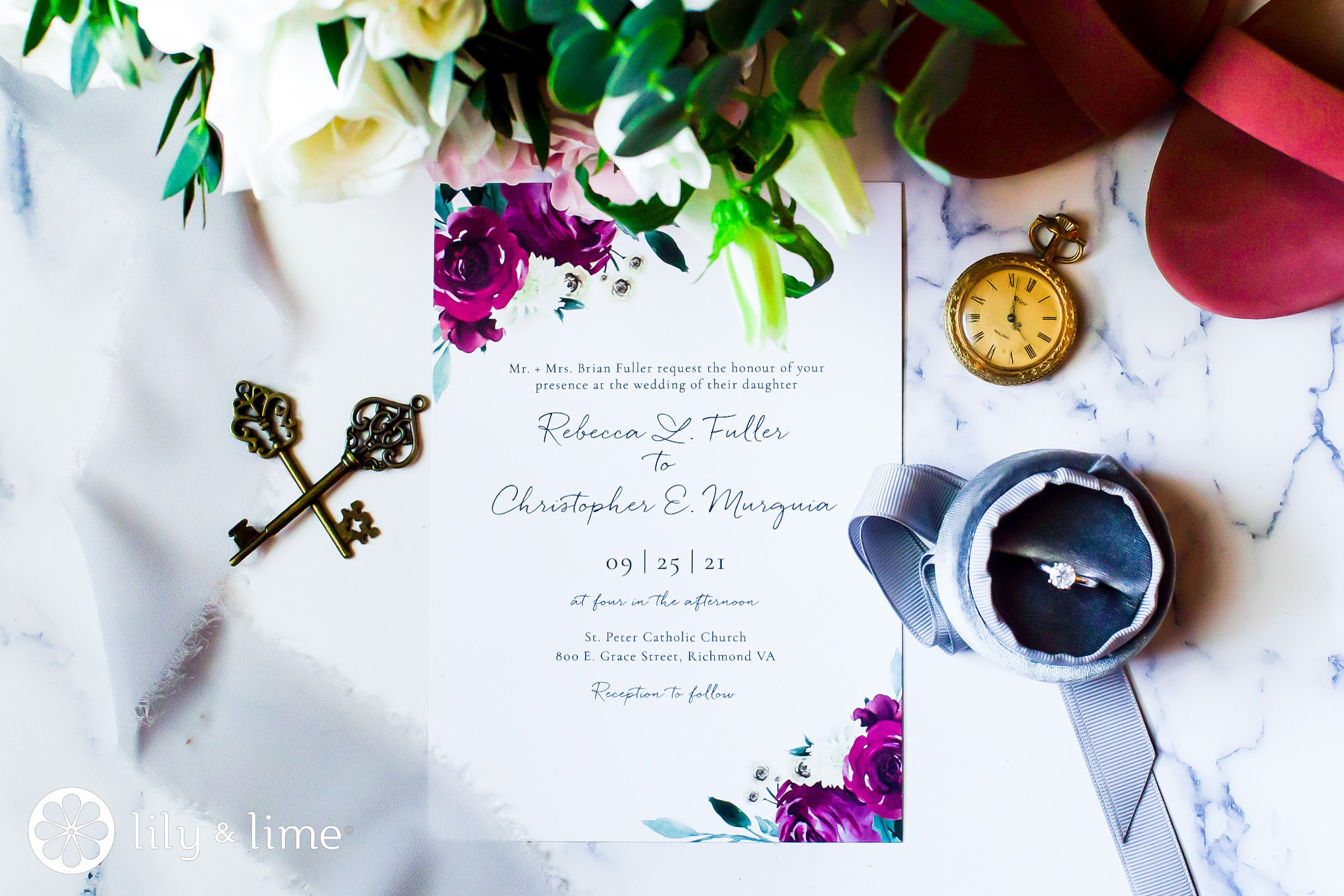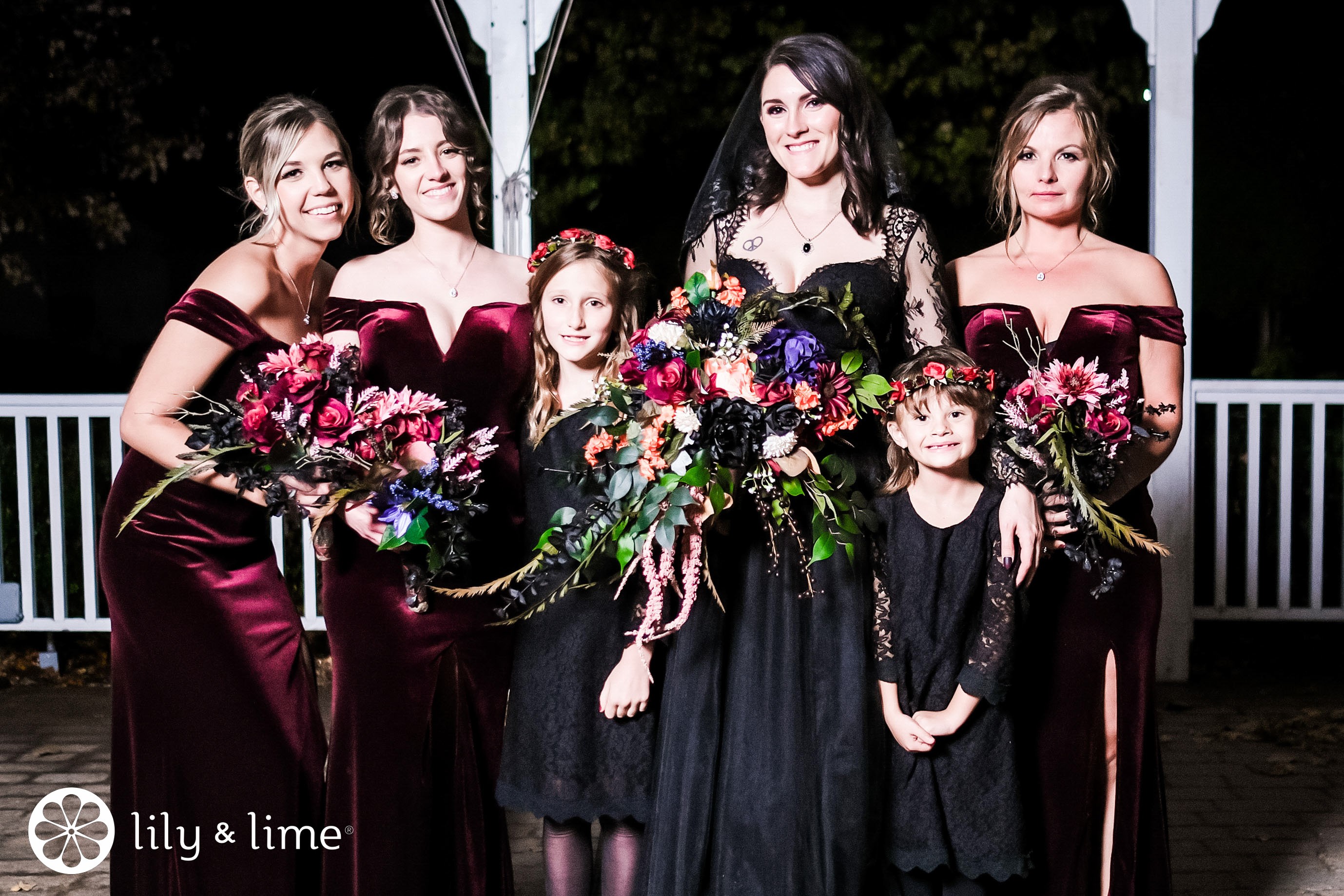 While the wedding date is a day that you probably choose with much deliberation and put a lot of thought behind, if there is one thing the past years have taught us, it's that it helps to be a little flexible. Due to the coronavirus pandemic, many spring and summer weddings were postponed and warm-weather nuptials were now transformed into fall and winter celebrations, while other couples may be thinking about rescheduling their fall and winter weddings for a different season. Whether you are hosting your wedding during the transitional months of the year, or you and your partner initially chose a seasonal wedding color palette, you may be wondering how to make your chosen hues work for your new date. Or you have a favorite color or style and you are wondering how that will fit into your wedding day, irrespective of the season.
Firstly, your color palette doesn't have to coordinate with the weather. Do not feel pressured to change your colors to match the season. Just go with what makes you happy. But if you want to adjust your palette to align with the time of year, there are tangible things you can do to make that happen. When it comes to making any color palette work, it often goes beyond actual color. Many hues can work for various seasons if you play with things like texture, flower choice, or fabric weight. So, if you're in love with your palette but you're now planning a celebration in a completely different season, don't write your colors off just yet. Consult your vendors or check out the tips curated below for your help!
Finally, remember that your wedding colors aren't going to make or break the day. It's fine to be upset about postponing your wedding. However, try to put it into perspective, think about all of your great fortunes, and feel gratitude. You have found your soulmate and you will be with each other for the rest of your lives—that is not a given in life, and that's an incredible blessing. Take deep breaths and approach your challenges one at a time, knowing this is beyond your control and in time it will get sorted out. Read on to see how to make your seasonal color palette work at any time of the year.
Transitioning Spring Wedding Colors
Let's say you picked a pretty pastel palette of blush, blue, yellow, purple, or green for your spring nuptials, but now you're exchanging vows in the fall or winter. Not to worry, because here's the good news: your spring colors can totally work for fall or winter, so don't panic or think you have to change your whole wedding vibe. The pro tip is to add a frosty edge to it and "dust" everything up by adding a slightly gray or tan cast to your pastels, you can make them just moody enough to fit a fall or winter vibe. Think of it like layering a very fine layer of grit over your colors. It may sound weird, but once you compare shades like true blush and a moodier 'dusty rose', you'll start to understand the difference.
You want the overall look of your wedding to make an impression, and your florist is a key player. Another simple tip is to think about small accents you can add to deepen the palette. Consider incorporating darker florals and candle colors to make the palette more versatile. We also love adding seasonal fruits and vegetables for the décor, like split-open pomegranates, purple artichokes, and different color grapes or cherries can bolster the season in your décor.
Transitioning Summer Wedding Colors
Summer wedding palettes tend to be bold and bright to reflect the sunniest time of year. But you don't have to write off your chosen colors if you're shifting from summer to a different time of year. Bright palettes are trending year-round. Bold color is big right now no matter what the season, so chances are the wow-worthy palette you've chosen for summer will still be a hit in fall and winter. But if you're worried about the colors looking out of place, focus on textures. Consider switching out lighter-weight fabrics for their heavier counterparts like wool or velvet style in the same hue. If you want to take it one step further, you can deepen the summer colors by adding more subdued tones. A mixture of brighter colors and a darker floral color would make a nice layer. Dark-colored candles are an easy change and add instant drama and oxblood, navy, and black candles add contrast to your color palette.
Transitioning Fall Wedding Colors
Already planned your autumn wedding? If your color palette leaned heavily into the fall aesthetic, there are ways to transition it to a different season. Switch up the fall colors for a spring or summer wedding by incorporating a bit of vibrancy with one or two pops of a more saturated shade. Even a palette of moody greens and burgundy palette can come alive with a hit of Fuschia or a pop of teal. With a few lively color accents, no one will know your palette was previously conceived for a different season. Look to your table décor and florals as places you can inject some brightness into your new season. If you're worried about the colors looking out of place, consult your wedding planners, as they'll be able to expertly help you adjust your selected colors.
Transitioning Winter Wedding Colors
Winter weather makes for a dreamy wedding backdrop. If you've chosen your color palette to complement the colder season, we've got ways to pivot your selections for a different time of year. As for transitioning fall wedding colors: inject a few hits of color. Brightening up your palette will transform the hues to better match the new wedding season effortlessly and beautifully. However, going bold and bright isn't the only approach you can take. If you're finding that the pop of your favorite neon isn't doing the trick, you may want to try adding a warm metallic, like rose gold or copper. The iridescent elements will shine bright in the sunnier weather, and it will make for gorgeous wedding photos.
Colors Which Work For All Seasons
While some colors feel like they will work best at a particular season(we are looking at you, yellow!) There are many other colors in the color wheel which work well throughout the year. Let us look at some colors or themes which will work, irrespective of the season.
Pastels: Pastels are light hues and can be used as a foundation hue with metallic accents to make them brighter and suitable for summer. By combining dark hues and gray tones, the color palette of the wedding will flow more toward fall. Blush tones, peachy hues, and pale blue aren't generally colors you'd expect to see at a trendy fall wedding, but this place setting is a perfect illustration of how you can merge deep amber tones with dark leafy greens to make a color palette feel rich and seasonal. Use the darker colors of your spring hues like soft pinks, blues, and yellows to turn your spring color palette into romantic fall or whimsical winter nuptials. White, silver, gold, and red are typical winter wedding colors, so moving pastels to muted tones and vivid reds and greens might also be excellent. The same applies to bright, summery hues; don't shy away from darkening the shade of the colors you choose to fit a cold-weather green wedding.
Citrus: A citrus color palette is the finest approach to make your fun and quirky summer nuptials shine. When dispersed throughout the wedding decor as a dramatic contrast, these luscious colors may take your fall or winter wedding to the next level. If you thought of layering your summer wedding with a savory mix of oranges, yellows, and greens to create a visually refreshing and uplifting palette for your pastel summer wedding then introduce fall foliage, shrubs, and leaves to your wedding decor or even winter woodland with citrus details play peek-a-boo might be a great idea! For instance, in winter, use thicker fabrics in citrus colors for your girls rather than lighter chiffon and upgrade the men's wedding day wardrobe with a citrus pocket square or tie or boutonniere. You may also consider including flowers created from the pages of terrifying books, witchy tights, and more for your postponed eco-friendly Halloween-themed wedding. To tone down the excitement somewhat, consider adding wood accents to your summery bright yellows, oranges, and pinks. A quick reminder: autumn leaves and pampas grass are budget-friendly decorations for your fall wedding!
Blue: If blue was the main hue of your spring or summer bridal palette, then the transition of your warm-weather wedding to seasonal or festive nuptials is not a hard row to hoe! Blue is already a timeless and traditional color that can get along with any season or any color effortlessly and beautifully. Mix the lighter tones of serene blue like cornflower, sky, and powder with cold, deep navy and midnight hues. Watercolors in cold colors of blue and gray to depict a gloomy snow day will do the trick! Or bind your bridal bouquet of classic white roses and dried wheat together with a cobalt-hued ribbon for wintry effects. Give the guests favors of blankets in varied shades of blue to keep them warm on the chilly wedding day and even after the nuptials are exchanged! Blue on blue is a basic, but effective combination. The blue suit can handle just about any stop on the color wheel. Pair up the navy blue suits of your groom and his groomsmen with a fall-inspired or wintry boutonniere gesturing to the flowers you and your bridal party are going to carry. Add a few metallic notes here and there for a touch of extra charm.
Cerulean and Pink: Glam up your fall wedding day with cerulean and pink fearlessly, and ignore if you heard someone stating or read somewhere that bright colors like cerulean and pink can't work for cold-weather celebrations. Embrace this color mix with your girl gang by allowing a place for fuchsia, yellow, and cream blooms in the wedding bouquets. You'll be surprised to see how lively the unexpected splash of cerulean looks against all the natural fall colors. Pink, reds, and oranges are universal hues that help the girlie color fit right in, connecting the palette together with fun and romance. Complement the duo with a wash of clementine, and you will be in for a treat!
Blush and Mint: If you have always dreamt of exchanging vows amidst blush and mint decorations in the season of blossoms, then employ more subdued versions of those sought-after colors to rock your rescheduled November wedding. No doubt, the pink and mint color scheme is generally linked with springtime weddings, but that doesn't imply it's off-limits for the season of fall. We tell you they will end up working nicely with your stunning wedding site together with the fall foliage and fading light.
Peach: Is the dominating color of your selected wedding color scheme peach and are you wondering if will it fall into place for your fall wedding? Pair your tropical peachy tones with dusty blue or green, to come up with a stunning color scheme for your fall wedding. A bridal arch decorated with peachy peonies, blue hydrangea, leafy greens, and colorful aloe vera is guaranteed to inject tropical, warm-weather sensations into your beach ceremony in the season of autumn. From wedding party apparel to the centerpieces and table decorations, invites, and cakes, the pairings are a visual feast for sure. When peach meets warm wood tones it gives rise to a refreshing and gorgeous color palette adding an air of refinement to any fall bash. You ladies just rock ultra-feminine floral arrangements consisting of peach, ivory, pink, and light green! When mixed and matched with enticing and enigmatic blackberry and raspberry, peach nails a superb modern black-tie fall wedding. To push your peach wedding into warm and cozy fall terrain, welcome other neutrals like camel, and chocolate brown, and pull off a beautiful fall-inspired vintage wedding with a rustic wedding arch dressed up with lilies, a macaron cake, and stationery with an Art Deco motif.
Champagne and Burgundy: If you always envisioned yourself in white and your girls in champagne bridesmaid dress with white and burgundy bouquets, the groom and his men in black suits for your spring nuptials before it was relocated to a different season, trust us, it can still happen! With burgundy in the palette and a bit of alteration, you can still pull off a gorgeous color scheme for your special day! Let your bridesmaids kill in champagne dresses and champagne shoes but offer them burgundy and peach bridal bouquets, enable your husband and groomsmen to cut a magnificent figure in gray suits but enhance them with burgundy ties. Add champagne shoes, gold chairs, champagne table linens, and burgundy centerpieces to get the color palette to come alive. Always believed to be an autumn wedding hue, burgundy works its magic when coupled with blush, gold, gray, orange, yellow, green, or navy blue to form a rich and ideal wedding color scheme for fall and winter weddings.
Green and white: White and greenery create a new atmosphere that can never fail to impress brides. There are numerous ways to combine these two colors to create a variety of wedding themes. For example, for an organic and rustic charm look, we incorporate more greenery, whereas, for a traditional and classic style, we incorporate more white and less green. A traditional wedding is typically more formal, with gorgeous green and white florals, refined color choices, plenty of clean lines, and subtle elegance. The minimalist wedding style has been on the increase since last year! Minimalist wedding themes are adaptable to practically any budget and season, with neutral wedding color palettes, industrial wedding venues, and plenty of greenery.
Seasons change, but your favorite colors and your vision of your dream wedding don't really have to. If handled well, your summer wedding theme can still work well for your big day in the fall. All you need is a flexible mind, a bit of creativity, and good knowledge of the color wheel, and you can still have the wedding of your dreams!