Month-End Wedding Resources: October 2022
October, 28 2022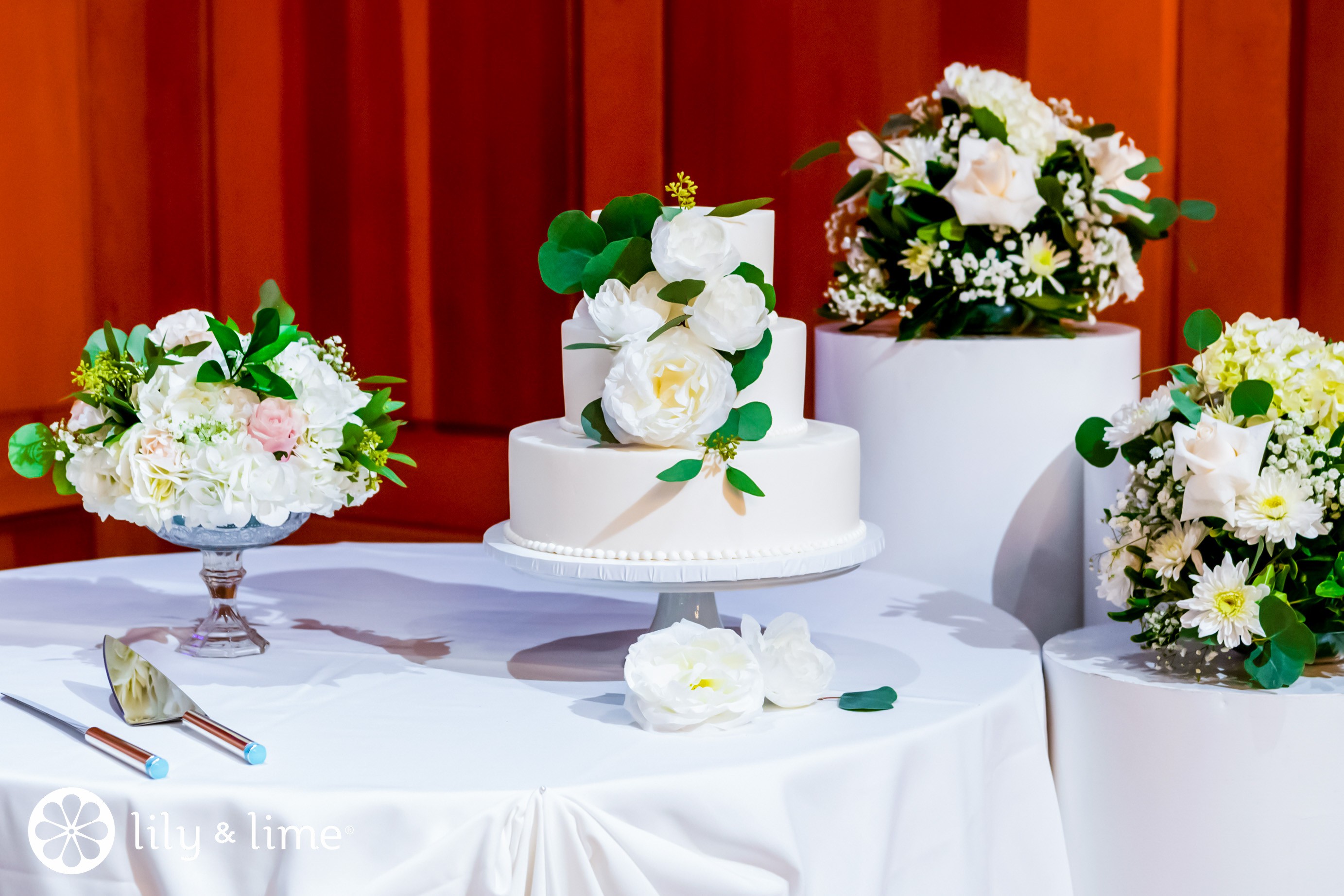 The season of fall can be a party for your senses! Trees are adorned with beautiful leaves, and bright flowers like dahlias, marigolds, and zinnias are in full bloom. At the market, you can buy pumpkins, gourds, and fresh fruits like apples, pears, and pomegranates. Are you planning a fall wedding? Why not use them as part of your autumn-inspired wedding décor? You might have already picked out your wedding date and decided to have your wedding in the fall. In that case, congratulations! It's a big deal to pick a time of year for your wedding. After all, your wedding date can set the tone for the colors and overall feel of your big day. If you choose an autumn wedding event, you can use the warm fall wedding tones that mimic the changing leaves for your clothes and decorations, make up for the cool weather with some cozy touches, and even serve some seasonal treats. Fall weddings have weather that is neither too hot nor too cold and seasonal drinks (hello, apple cider!) Plus, the trending fall wedding themes come in some of the most beautiful colors in the rainbow (orange, red, yellow, and more). Aside from the beauty of the season, we also love the cozy, laid-back feel of fall weddings. There's something special- dare we say magical, about seeing couples choose unusual wedding color schemes and creative experience-based ideas like custom corn hole games.
Hello brides, we have come back with some pretty wedding inspirations. If you are going through wedding planning resources at this time of the year, there is a fair chance you have roughly a year on your hand to tie the knot. As we have already discussed the beauty of fall weddings, this article will further talk about different wedding inspirations that go beyond being simply seasonal. From planning and creating TikTok videos at your wedding to why a November wedding can be your ultimate fall wedding goal, from getting your hands on a beautiful pair of bridesmaid earrings to a list of beautiful secret garden wedding inspirations along with tips for creating Instagram-worthy wedding design, this list can cover you for your fall wedding and beyond.
If you have ever lost track of time on TikTok when you should have been making wedding plans, you are not alone. Millennials and Gen Z's favorite app is a great way to take your mind off the stress of wedding planning, but it can also give you a lot of ideas for your big day. In fact, a lot of wedding experts and real couples use the app to share tips and tricks that will make planning your wedding easy. So, whether you just got engaged or the wedding is coming up in a few days, there are some TikTok wedding hacks that will make your life so much easier. We love TikTok wedding trends that show what the couple thinks was the best part of the day. When someone posts, you can tell if they want to talk about something that made them laugh or cry. And it makes us feel like we were there with them on their big day. Experts all agree on one thing: the best videos are made when you are having fun. These are wise words that experts on TikTok agree on. Social media has crept into every part of our lives, so it's important to remember that your wedding is a once-in-a-lifetime event. This article from Brides talks about several ways to plan and create TikTok wedding videos at your event. From outlining what you want to hiring an iPhone videographer, there are many TikTok wedding tips for you to check.
How to Plan and Create TikTok Videos at Your Wedding
Via Brides
Your team of bridesmaids has been there for you through good times and bad, so it's likely that finding the right bridesmaid gifts is one of your top priorities. Still, you have already spent a big chunk of your wedding budget on a hundred and one different things. How to fix it? Earrings for bridesmaids! This next article from the house of Brides talks about how we love to gift jewelry as bridal party gifts. Earrings are a sweet and affordable bridesmaids' gift idea that will make their wedding outfits look beautiful. Not only that, but your crew can wear them again and remember the amazing trip you all went on. Earrings are a classic choice for bridesmaid accessories and also make great gifts for bridal parties. The list of bridesmaid earrings is both pretty and useful. They go with each bridesmaid's wedding dress and hairstyle and are also affordable. The goal is to find pieces that your best friends will love and wear again after your wedding. So, this is a list of our favorite bridesmaid earrings that can go from the aisle to everyday wear with ease. From pretty pearls to trendy hoops, you can find options that won't break the bank and will still look great in your amazing bridesmaids' photos.
22 Beautiful Bridal Party Earrings for Every Budget and Style
Via Brides
After getting engaged, it's natural to want to have a party, but the stress of planning a wedding can quickly build up. So why wait until the honeymoon to take a few days to celebrate your future together? Before you get too busy with wedding plans, you can spend time with your future spouse by planning a trip after you have gotten engaged. If you use social media, you have already seen these posts: A couple who just got engaged is taking a trip to the tropics to celebrate their new status as a couple. Post-proposal trips have been getting more and more popular for years, so you might be thinking about going on one. On the one hand, there's no better way to mark this important anniversary than with a romantic trip just for the two of you. On the other hand, you might want to get together with family and friends to celebrate this important event. You might also want to embark on a lifetime journey through America's exclusive road trip honeymoon destinations with your love. In this article from the house of Martha Stewart Weddings, the experts share three reasons why you might want to plan that vacation.
Should You Take a Post-Proposal Getaway?
Via Martha Stewart Weddings
Did you know that November marks the end of fall? If you get married in November, you can decorate your wedding with colorful autumn leaves and warm, earthy colors along with dramatic fall wedding flowers and foliage. It can be hard to find the right color palettes and color combinations that go well with the colors of fall, but don't worry! People usually think of orange, yellow, and brown when they think of autumn, but you don't have to stick to these colors for your November wedding. Some couples plan their wedding around Thanksgiving because it falls in the same month as their wedding. So, some couples may decorate their wedding with colors that remind them of Thanksgiving. If you want to get married in November, the perfect fall wedding ideas from Zola can help you plan the perfect day. Even though roses, wedding backdrops, and cake are always part of a wedding, how these and other details are done should change depending on the season. No matter what you want your big day to be like, the expert November wedding ideas on this list will help you make it happen.
November Wedding? Here's Everything You Need to Know
Via Zola
Something about garden weddings is so classic and pretty. The setting, the details, and the overall feel are all very whimsical and romantic, especially during the warm months. Let's not forget the refreshing spring drinks for your garden wedding! Bridal Guide has put together a list of their favorite garden wedding details to help you plan your own botanical-themed event. With these tips, you can have the flower-filled party of your dreams no matter when or where you are getting married. Fresh flower arrangements and bloom-filled tablescapes, as well as dreamy displays and ethereal outdoor lounge seating, are sure to impress your guests. Whether you have already found the perfect garden venue for your wedding or you are still looking, the following ideas are easy to add wherever your big day takes place. One thing that you can't do without? Lots of new flowers and DIY garden wedding décor ideas. Even though they are usually on reception tables and in bridal bouquets, it is encouraged for you to think outside the box for your garden-themed event. They have put together photos of everything, from the big things like venues and flower arrangements to the little things like wedding invites and centerpieces. By the time you are done, your head will be full of new ideas for your own garden party.
Secret Garden Wedding Inspiration
Via Bridal Guide
In less than six years, Instagram has changed the way we share and remember important moments in our lives, as well as how we find and talk about new ideas. It has also changed the ways we keep in touch with friends to how we live our lives. So, it shouldn't come as a surprise that Instagram has had an effect on the wedding business and on how couples-to-be can make their weddings more personal. In fact, tens of thousands of women now say that Instagram is one of the main places where they get ideas for their weddings. So it shouldn't be a surprise that its role in planning the most important day of all - a wedding, has also changed. Instagram has changed how wedding planning couples find rings, dresses, florists, caterers, venues, locations, and, most importantly, photographers who can make the event something worth posting on Instagram. This article from Bridal Guide talks about certain tips for creating an Instagram-worthy wedding design that can shine through your feed and might as well become trendy!
How to Create an Instagram-Worthy Wedding Design
Via Bridal Guide
Is there a more beautiful time than fall to get married? Don't think so! An autumn wedding can be really magical, with picture-perfect lighting, a lot of beautiful fall colors, and often also a lot of nice weather. Moving on from summer and spring weddings, a lot of couples are getting married in the fall to take advantage of big discounts, the beautiful colors of nature, and the moody weather. There are a lot of great things about having your wedding between September and November. If you get married outside of the busy summer months, your big day won't clash with anyone else's or with your guests' vacations. Plus, vendors may be less busy, and you might even be able to find a few deals. With these thoughts, we wish you happy wedding planning!